Sponsored
A Beginner's Guide to Cynar & the Best Cynar Cocktails
March 15, 2023 by Anna-Bet Stemmet
Cynar cocktails are leading the vanguard in new and exciting drinks, and there is literally nothing else you should be drinking on National Artichoke Day, celebrated on March 16th. Not because Cynar tastes like artichokes, but because it's made with artichoke leaves. It's a boldly bitter Italian liqueur that deserves a place of honor in any trend-forward liquor cabinet. Keep reading if you want to be a bit more experimental in your cocktail game.
What is Cynar?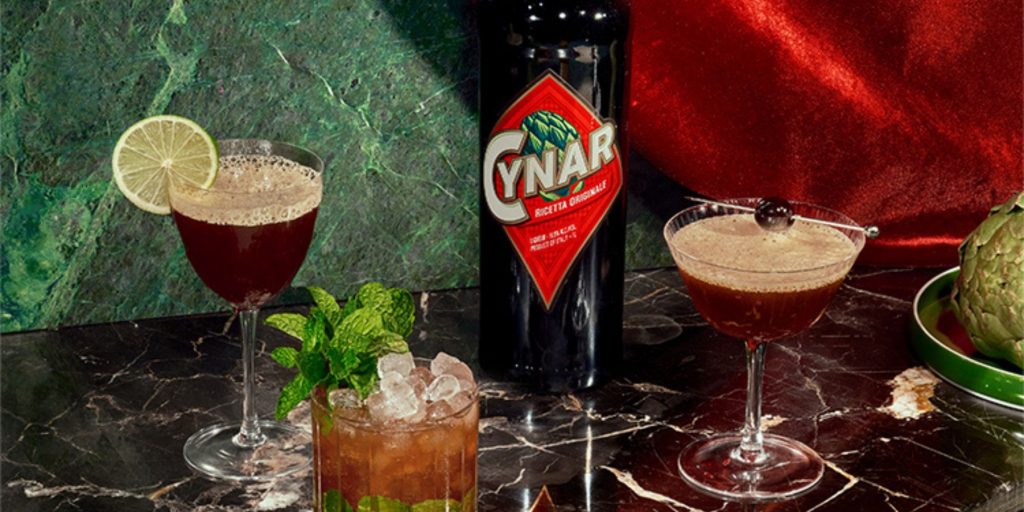 Cynar is an intriguing, bittersweet amaro that combines the unlikely (but decidedly delicious) flavors of artichokes and 13 other herbs and plants, resulting in a unique and versatile taste and aroma. It gets its name from cynarine—an active ingredient found in artichokes. The really cool thing about Cynar (other than the epic artichoke label on its bottle) is that the cynarine takes your tastebuds on a bit of a ride. If you're a fan of artichokes, you'll know that any food or drink you consume after eating one tastes sweeter. And that's exactly what happens when you drink Cynar. Exciting, right?
A brief history of the artichoke liqueur
This secret recipe for Cynar has remained unchanged since its creation by the Venetian entrepreneur and philanthropist Angelo Dalle Molle in 1952. It has since become a beloved Italian brand and has spread to international markets. The liqueur owes part of its popularity to its early advertising campaigns in Italy, featuring the famous actor Ernesto Calindri and the slogan 'Cynar, against the attrition of modern life'.
DID YOU KNOW? When trying to say 'Cynar', you're probably leaning towards 'see-nahr' at first glance, but it's actually pronounced "chee-nahr". That's because C makes a 'ch' sound in Italian when it goes before an e, y, or i.
Why Cynar is so unique
Although it falls in the same bitter liqueur category as Campari and Aperol, Cynar is its own entire thing. It's a refreshing and herbaceous bittersweet spirit rich in earthy aromas and unique flavors. Its moderate ABV (16.5%) means it is the perfect drink for any occasion, whether served as an aperitif or digestif. Bartenders also love to use it as a unique ingredient to create aromatic and deeply flavorful cocktails that venture off the beaten path.
Learn more: What is ABV Anyway?
How is Cynar produced?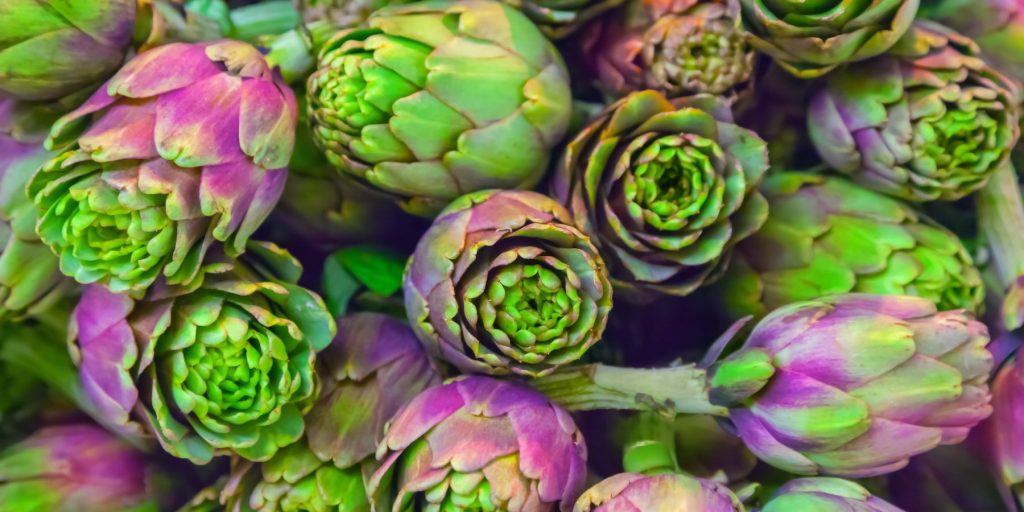 While the recipe for Cynar is a closely guarded secret, we know that its unique flavor is achieved in two stages.
Infusion:

13 aromatic herbs and plants are combined with alcohol and water in automatic macerators and continuously mixed to release the aromas and colors. From there, the extract is collected in decanter tanks to rest for at least one month to get the perfect marriage of flavors.

Blending:

After about a month, the Cynar infusion is mixed with other ingredients (like treated water, alcohol, sugar, and caramel). From here, it gets filtered and is ready to be bottled, labeled, and enjoyed.
Through careful attention to every step of the process, Cynar's creators have crafted a truly remarkable liqueur that is as complex and captivating as it is delicious.
What does Cynar taste like?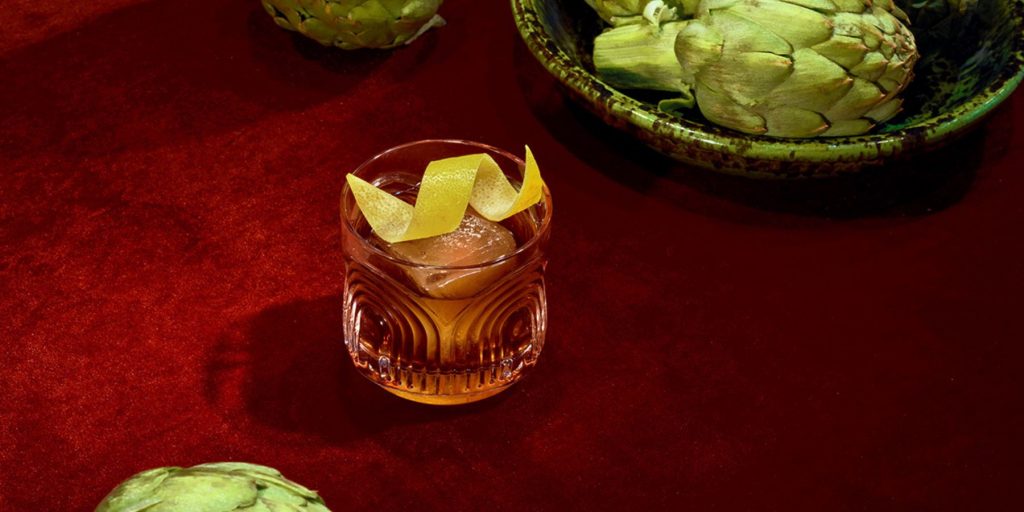 Cynar's earthy and herbal notes make it a nuanced choice for cocktail enthusiasts who enjoy a bittersweet taste. The bold, assertive liqueur features a unique blend of bitter and sweet notes, with earthy and herbal undertones. At first sip, the bitterness is immediately apparent, but it quickly gives way to a subtle sweetness that balances out the overall taste.
The collection of herbs and plants used in the recipe contributes to the liqueur's complex flavor profile, with notes of anise, chamomile, and fennel adding a distinct herbal quality. There are also hints of vanilla and caramel, which give the liqueur a slightly sweet and woody finish.
Cynar can be enjoyed neat, on the rocks or mixed with tonic water and pairs well with citrus, bourbon, vermouth, rum and rye.
10 Easy Cynar cocktails to make at home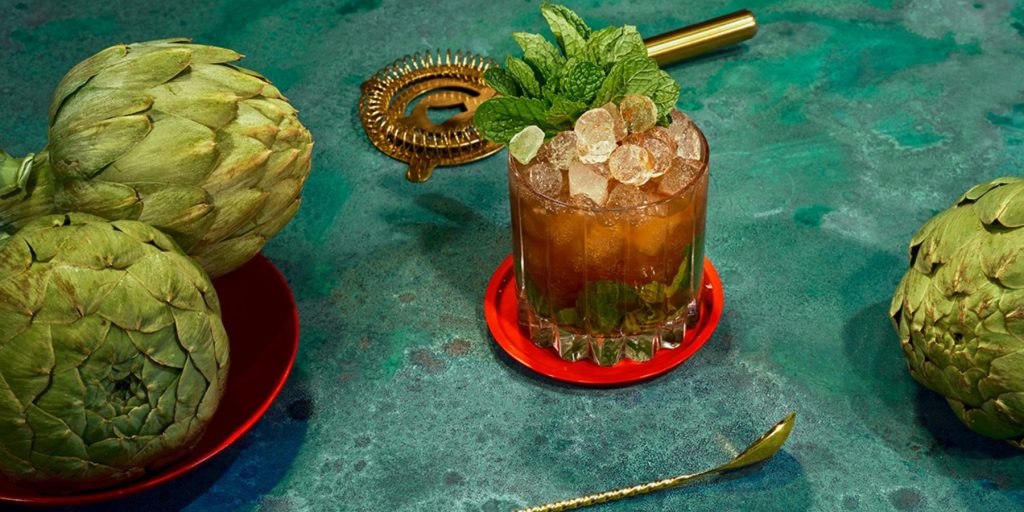 Now that you know why cocktail connoisseurs and home mixologists alike have been losing their minds over Cynar lately, it's time to make your own drinks inspired by this Italian liqueur. Here are 10 recipes to try at home:
1. Cynar Negroni
Put an intriguing spin on the classic Negroni with this simple recipe. Combine 1 oz Bulldog Gin, 1 oz Cinzano Vermouth Rosso, and 1 oz Cynar in a cocktail mixing glass with ice and stir continuously for 30 seconds. Strain into a serving glass with fresh ice, and garnish with a lemon twist.
2. Cin Syn cocktail
This potent drink walks in the footsteps of the iconic Rob Roy to arrive at a rich and warming whiskey drink with herbal accents. Combine 1 oz whiskey, 1 oz Cynar, and 1 oz Cinzano Vermouth Rosso in a mixing glass with ice. Stir until well chilled, and strain into a rocks glass with fresh ice.
3. Cynar Margarita
This smooth, rose-tinged cocktail boasts a unique symphony of flavors that results in a fascinating riff on the classic Lime Margarita. Muddle a sugar cube with 1 oz of fresh lime juice in a cocktail shaker. Add 1.5 oz Espolòn Tequila Blanco, 0.5 oz Cynar, 0.25 oz Ancho Reyes Chile Liqueur, and a handful of ice. Shake until frosty and decant into a serving glass. Add a dash of orange bitters and serve.
4. Bitter Giuseppe
With a dashingly bitter and herbaceous taste profile tempered by a hint of sweetness, the Bitter Guiseppe cocktail is exceptionally well-balanced, offering a memorable taste experience. Combine 2 oz Cynar, 1 oz Cinzano Vermouth Rosso, 0.25 oz lemon juice, and 6 dashes of orange bitters in a mixing glass three-quarters filled with ice. Stir until chilled, strain into a rocks glass over fresh ice, and garnish with a lemon twist.
5. Cynar Julep
A refreshing twist on the classic Mint Julep, the Cynar Julep juxtaposes the bittersweet flavors of artichoke liqueur with the bright aroma of fresh mint. Lightly muddle 6-8 mint leaves with 0.5 oz simple syrup and 0.5 oz lemon juice in a Julep cup or highball glass. Fill the cup with crushed ice, pour 2 oz Cynar over the ice, and stir well. Add more crushed ice to fill the cup to the top. Garnish with a sprig of fresh mint and serve with a straw.
6. Little Italy
The Little Italy cocktail is one of those modern classics that tells a whole story in a single sip. If you're planning to pour this delightful variation on the well-loved Manhattan cocktail, you better be prepared to slip into a whole Italian vibe that will likely include plenty of chef-like hand gestures, knee slaps, and big, demonstrative forehead kisses.
7. Cynar Flip
This rich and velvety cocktail celebrates the bittersweet flavor of Cynar by combining it with egg and cream, resulting in a decadent and satisfying sip. Combine 1 oz whiskey, 1 oz Cynar, 0.5 oz Grand Marnier, 0.25 oz simple syrup, 1 whole egg, and a dash or two of bitters in a shaker without ice. Shake until combined, then add ice, and shake until cool. Strain into a coupe and garnish with a dusting of freshly grated nutmeg.
8. Bensonhurst
The Bensonhurst is a sophisticated mixed drink that pairs Cynar with the smoothness of bourbon and the sweetness of maraschino liqueur, creating an intriguing flavor profile. Combine 1.5 oz Wild Turkey Bourbon, 0.5 oz maraschino liqueur, 0.5 oz Cynar, and 1 oz Cinzano Vermouth Bianco in a mixing glass with ice. Stir until cool and decant into a chilled serving glass. Garnish with a Luxardo cherry to serve.
9. Cynar Spritz
This light, refreshing aperitif comes to the party with earthy tones and sparkly effervescence, resulting in a crisp and bubbly cocktail perfect for any occasion. Simply pour 2 oz Cynar into a glass filled with ice and top it off with 3 oz Prosecco and 1 oz club soda. Top with a squeeze of fresh lemon juice before serving.
10. Drunk Uncle
Rich, smoky, and bitter, the Drunk Uncle cocktail is another stupendous Cynar-laced variation on the Negroni cocktail template. Add 1.5 oz whiskey, 0.75 oz Cynar, and 0.75 oz Cinzano Vermouth Bianco to a mixing glass with ice and stir until chilled. Strain into a chilled serving glass, garnish with a grapefruit twist, and serve.
Tips & tricks from the experts
According to the Campari Academy, Cynar substitutes remarkably well for other bitter liqueurs in a number of cocktails. If you want to get into amaro, it's the perfect gateway option to usher you into the world of Campari.
Cynar is a great match for fruity flavors like citrus and berries. Try adding a little on top of a Greyhound cocktail to see how beautifully it pairs. You can also use it to make a delightful spritz – if you love an Aperol Spritz, you've got to try Cynar with Prosecco. The earthiness of the Cynar puts a brand-new spin on sparkly cocktails like these.
**This article was sponsored by Cynar.
FREQUENTLY ASKED QUESTIONS
Cynar is a bitter liqueur made from artichokes and other botanicals, with a unique flavor profile that pairs well with several ingredients. One classic way to enjoy Cynar is to mix it with soda water, ice, and a twist of lemon. Cynar also works well in cocktails, particularly those that call for other bitter ingredients like Campari or Aperol. For example, a Negroni variation called the 'Cynar Negroni' swaps Cynar for Campari. Additionally, Cynar can be used in savory cocktails that feature herbs, spices, and other earthy flavors.
In Italy, Cynar is often enjoyed as an aperitif before a meal. It is typically served neat or on the rocks, with a slice of orange or lemon as a garnish. Some Italians may also mix Cynar with soda water, ice, and a slice of lemon to create a refreshing spritz-style drink. Cynar is also used as an ingredient in many traditional Italian cocktails, such as the Negroni and the Americano. Overall, Cynar is a versatile liqueur that can be enjoyed in a variety of ways, depending on personal taste and preference.
While both Cynar and Campari are bitter liqueurs that are commonly used in cocktails, they have distinct flavors and can be used in different ways depending on personal preference. Campari is made from a secret recipe of herbs, spices, and fruit, which gives it a bright red color and a strong, bitter flavor. Cynar, on the other hand, is made primarily from artichokes, which gives it a distinct earthy flavor. It also contains a blend of 13 herbs and spices, including bitter orange, rhubarb, and chamomile.