12 of the Best Whiskey Cocktails for Sophisticated Sipping
September 08, 2022 by Anna-Bet Stemmet
We believe that the best whiskey cocktails are drinks that elevate the base spirit by combining a careful selection of supporting ingredients in a beautifully choreographed sensory experience around it – like a prima ballerina in the midst of an expertly trained troupe of dancers.
Pretty lyrical stuff, we know, but then again whiskey was the tipple of choice of writers like William Faulkner, Dorothy Parker, and Charles Bukowski. To get you inspired to pour easy, yet full-on poetic, whiskey cocktails at home, here are 12 of our ultimate favorites:
1. Manhattan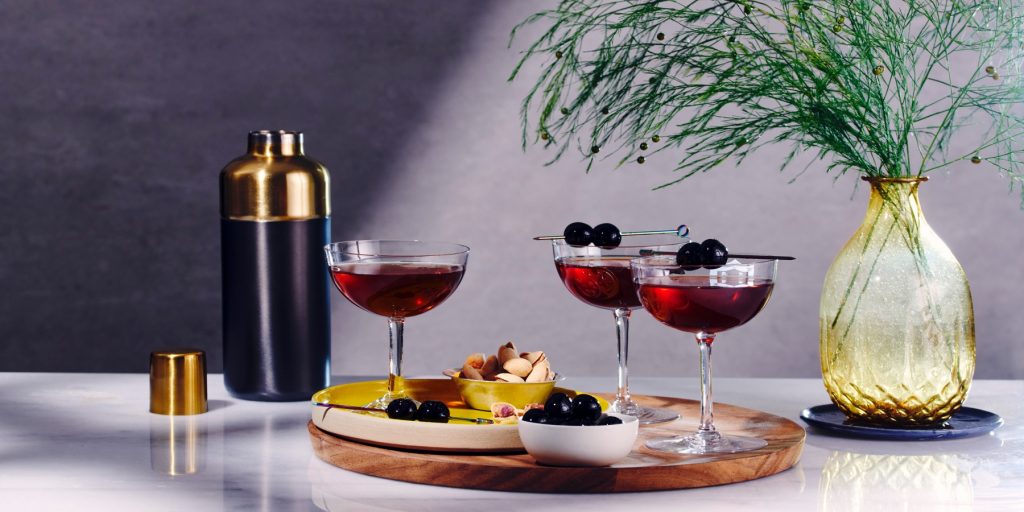 As far as popular whiskey cocktails go, the iconic Manhattan is arguably one of the most famous. It is also actually very simple to make; all you need to do is stir two parts whiskey with one part sweet vermouth, and finish with a dash of bitters. To ensure you get the best Manhattan cocktail, swirl the ingredients briefly with ice to chill, before straining into a glass and garnishing with a maraschino cherry.
2. Classic Whiskey Sour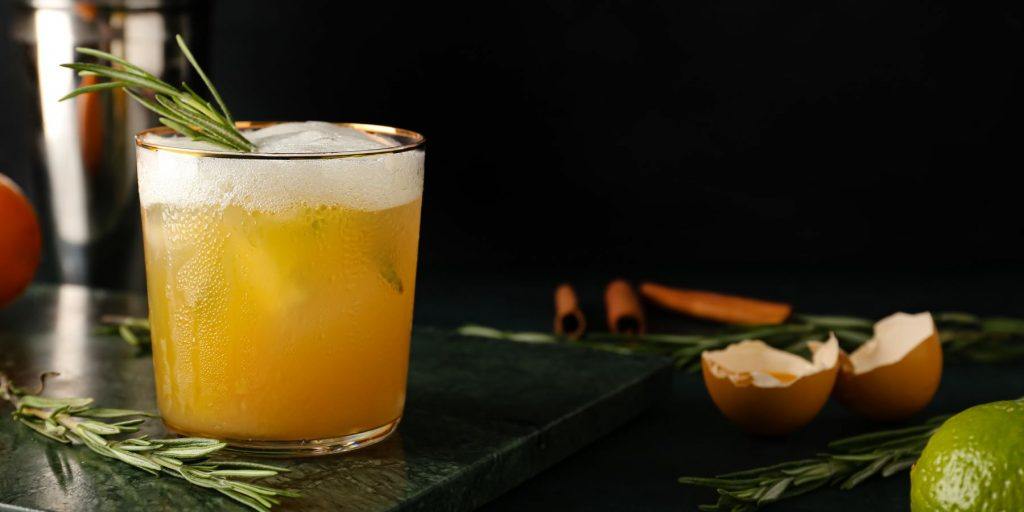 The Classic Whiskey Sour cocktail is one of those whiskey cocktail drinks that just never seems to go out of style. This well-known mixed drink typically contains whiskey, lemon juice, sugar, and optionally, a dash of egg white.
We prefer using 1.5 oz Wild Turkey 101 Bourbon, 0.75 oz lemon juice, 0.5 oz simple syrup, and a dash or two of bitters. All the ingredients are shaken in a cocktail shaker – first without ice to emulsify, and then with ice to get it nice and cold. It is then strained into a coupe glass and topped off with the bitters.
3. Mint Julep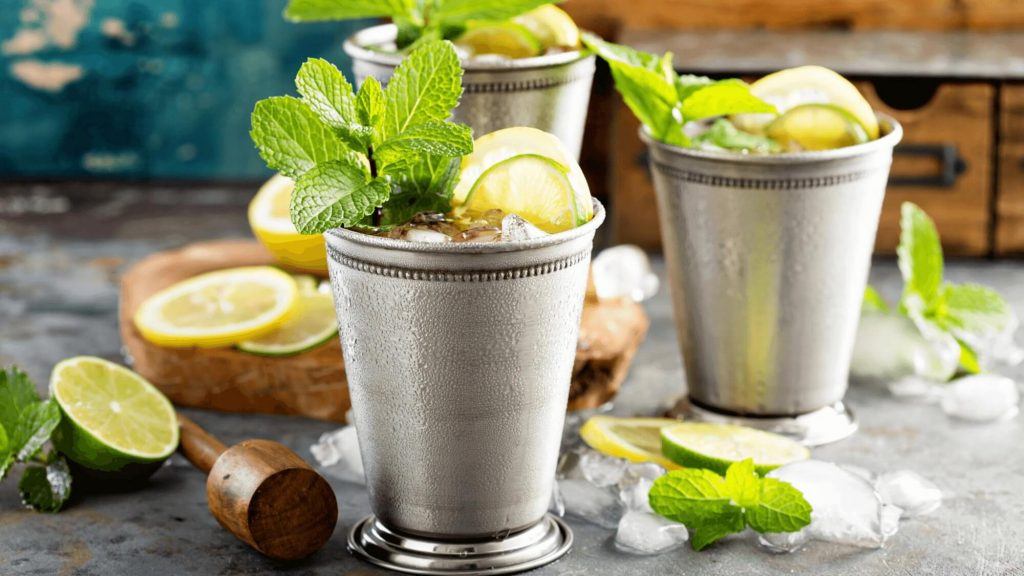 The refreshing Mint Julep falls under the category of whiskey cocktail recipes that are as simple to prepare as they are delicious to sip. Minty-cool and perfectly sweet with just enough kick to hold the heat at bay, it's no wonder Gatsby's leading lady Daisy was so partial to them. The magic of this summer whiskey cocktail lies in the hat trick of bourbon, mint, and syrup working together like a charm.
4. Whiskey Highball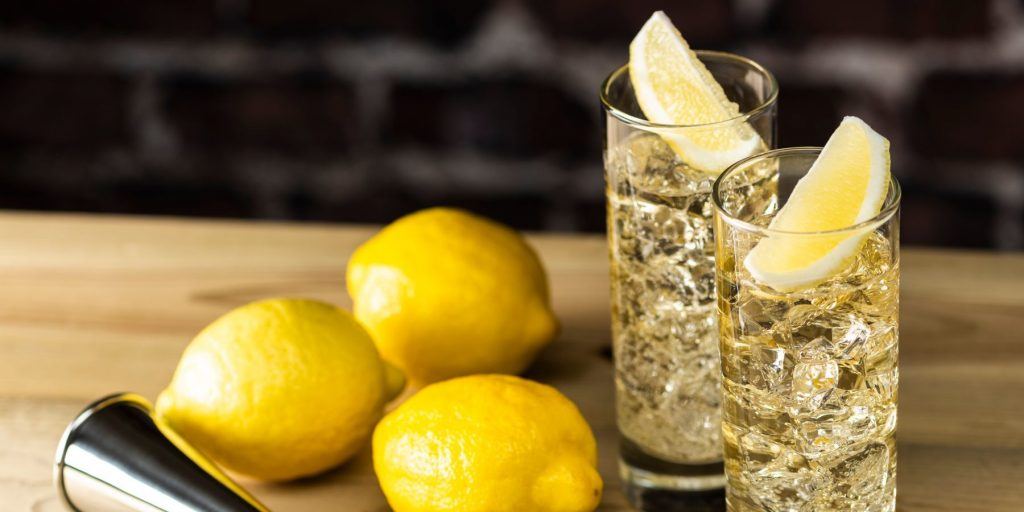 Cocktail drinks with whiskey do not get any simpler than the Highball. Technically, the highball is a category of mixed alcoholic drinks composed of an alcoholic base spirit and a larger proportion of a non-alcoholic mixer, often a carbonated beverage. Popular versions include whiskey and soda, and gin and tonic. The Whiskey Highball features 2 oz whiskey and 5 oz ginger ale or club soda as ingredients.
5. Paper Plane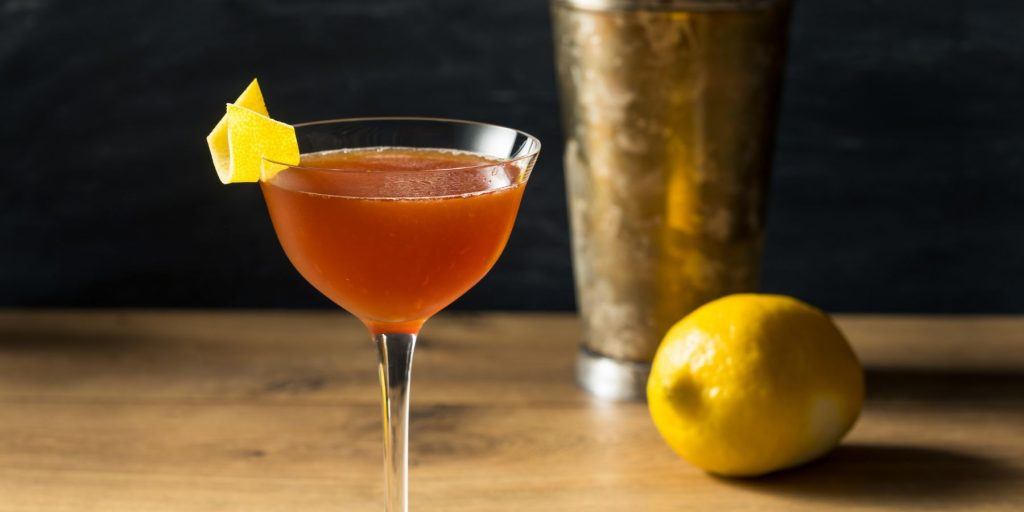 A totally delicious spin-off of the iconic Last Word cocktail that had its heyday in the Prohibition era, the Paper Plane drink recipe is fruity and sweet with a strong bourbon backbone and a gorgeous note of bitterness that lingers like the last note of a truly great song.
6. Whiskey Smash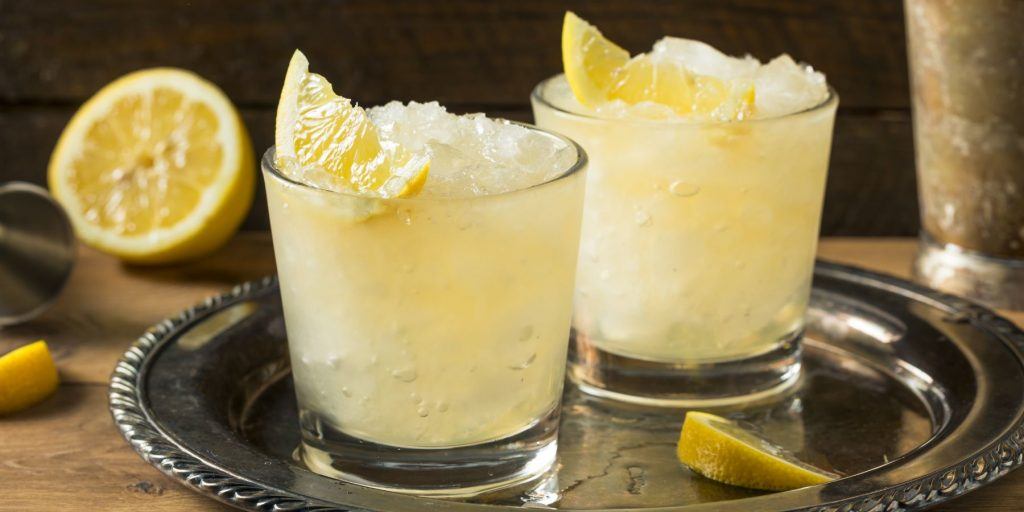 Who said drinks made with whiskey can't veer towards the fruity side? This zesty drink has a lemon base, but instead of using squeezed lemon juice, you muddle the actual lemon along with the mint to release some extra zesty goodness.
The drink combines 2 oz whiskey, ¼ lemon (sliced into two wedges), five large mint leaves, 1 oz simple syrup, club soda, and crushed ice. We love using Wild Turkey Rye. This Kentucky distilled rye is aged for a minimum of four years, giving it bold vanilla and spice notes that deliver a spicy, citrus flavor.
7. Old Fashioned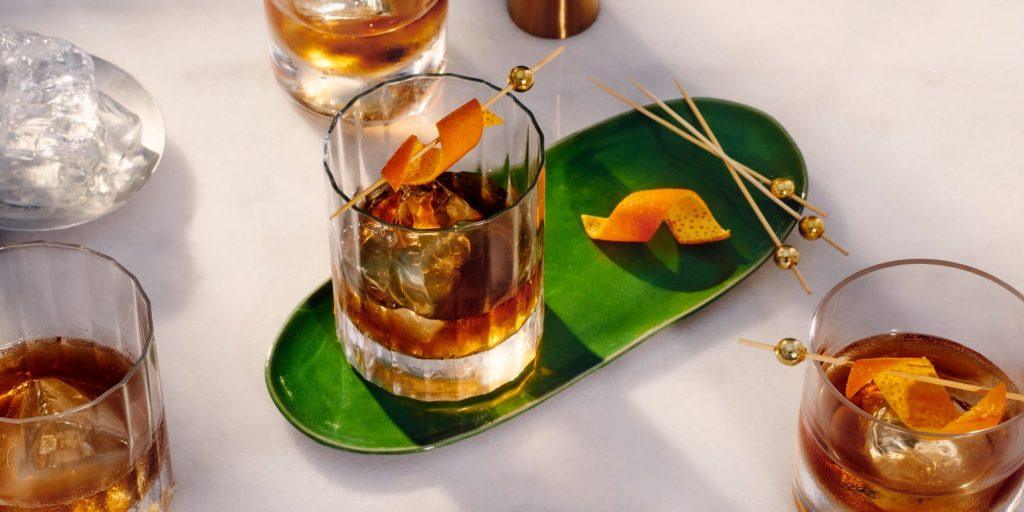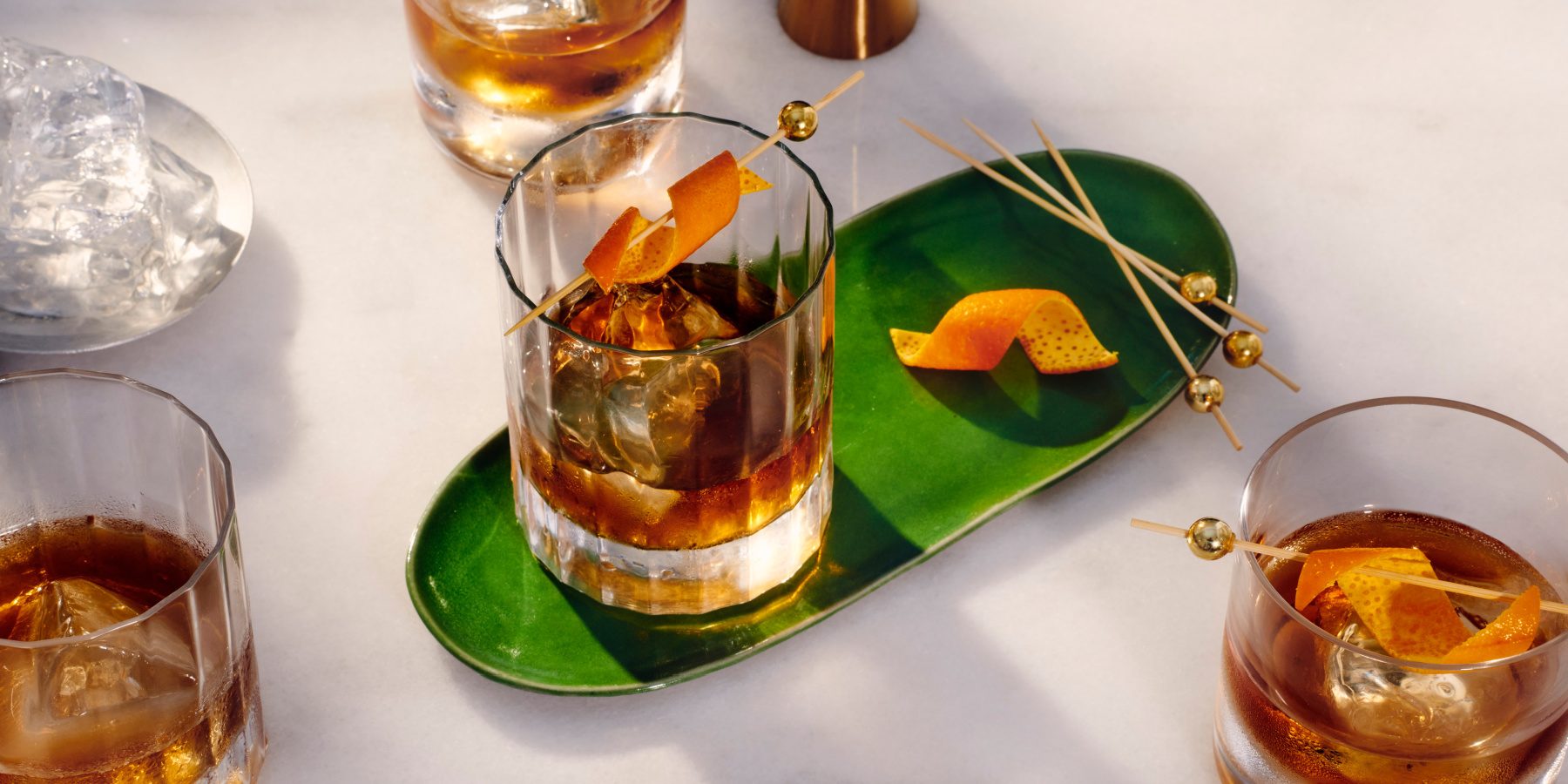 If you like to keep things really simple, but still want to serve up a striking drink, the Old Fashioned is where It's at. You only need bourbon, sugar, bitters, and water to create this well-known amber-colored drink. We love serving this cocktail after dinner to round off an evening in style.
8. Tom and Jerry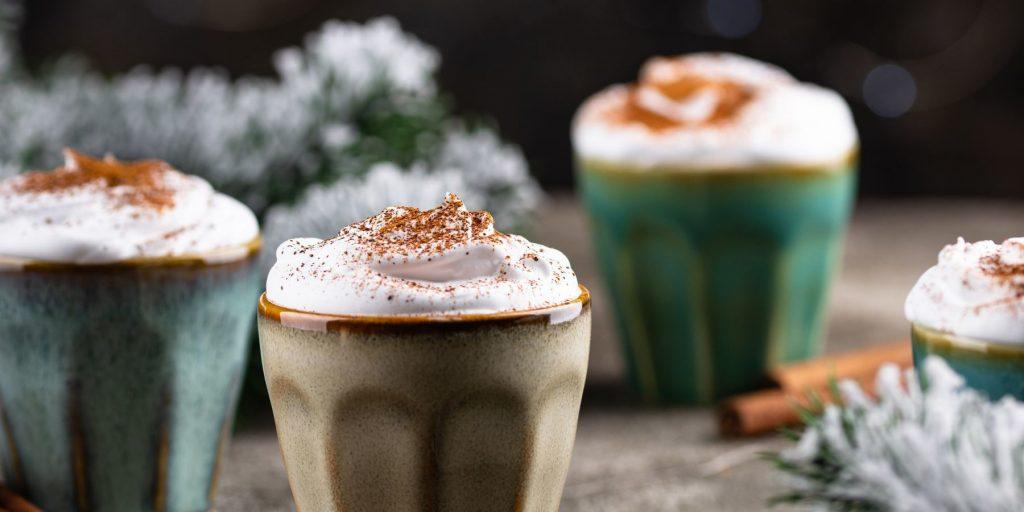 The Tom and Jerry is one of our favorite whiskey based cocktails for winter. This warm and boozy spiced milk cocktail will warm you up from the inside out. Often compared to eggnog, it's packed with festive spices and a great drink to wrap your hands around with its frosty outside.
9. Blood & Sand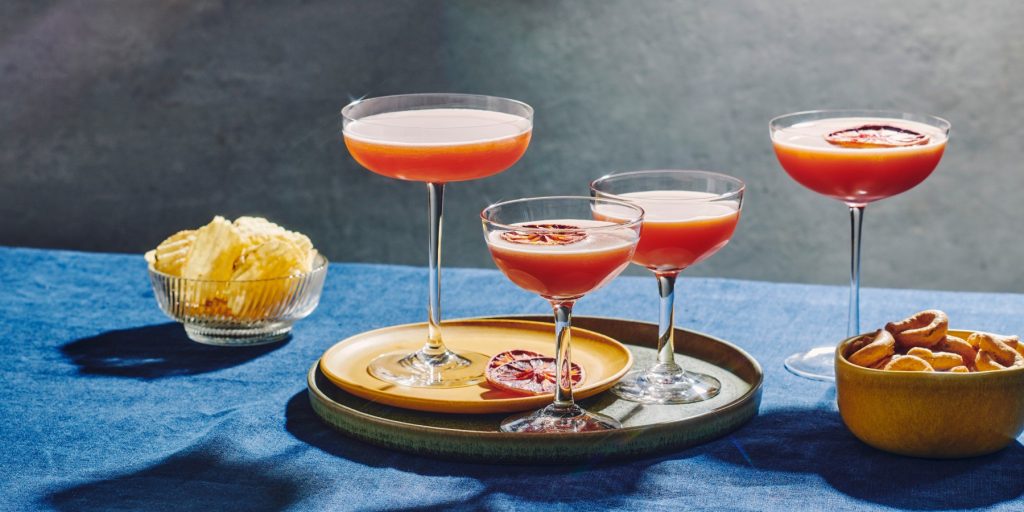 The Blood & Sand cocktail combines whiskey, sweet vermouth, cherry liqueur, and blood orange juice. It might seem like an odd combination, but we promise you it is surprisingly delicious (even if you're not the biggest whiskey fan). Gather the troops, shake one up and give it a go!
10. Hot Toddy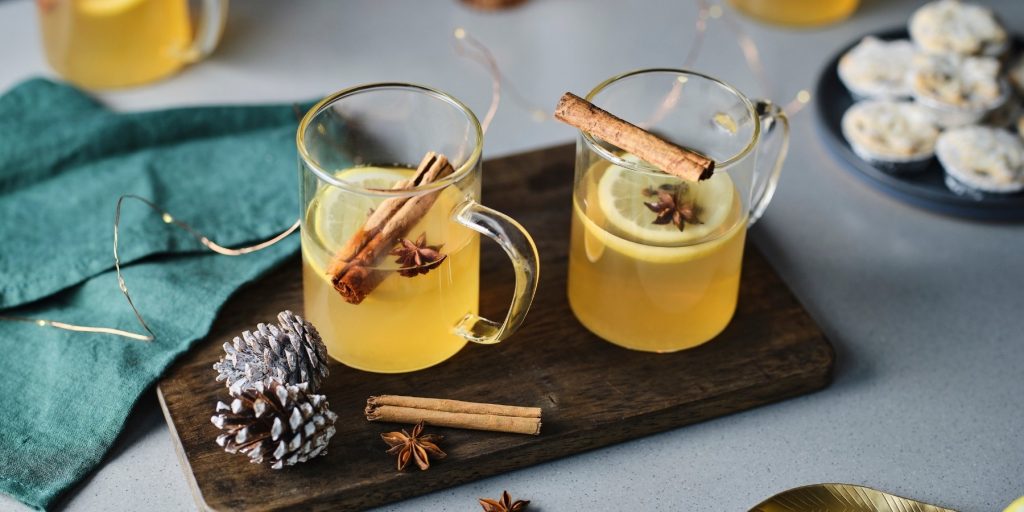 The first Hot Toddy ingredients are believed to have been mixed together way back in the mid-1800s and the recipe was very basic, containing a spirit of sorts, sugar and hot water. If you were lucky and you had some, you could add spice or lemon peel. We prefer making it with a top-shelf whiskey and adding some fresh lemon juice and cloves.
11. Gold Rush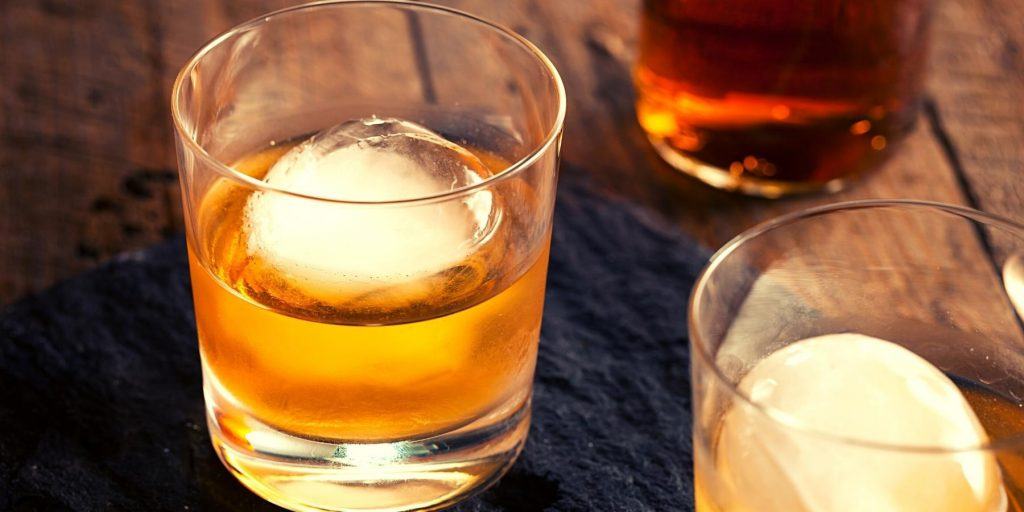 The Gold Rush cocktail is a gorgeous whiskey-laced variation on the Bee's Knees that combines 2 oz bourbon, ¾ oz fresh lemon juice, and ¾ oz honey syrup which is shaken with ice and strained into a rocks glass over fresh ice. The honey syrup featured in the recipe is essentially a simple syrup that can be made at home by whisking together equal parts honey and water over heat, and letting it cool before use.
12. John Collins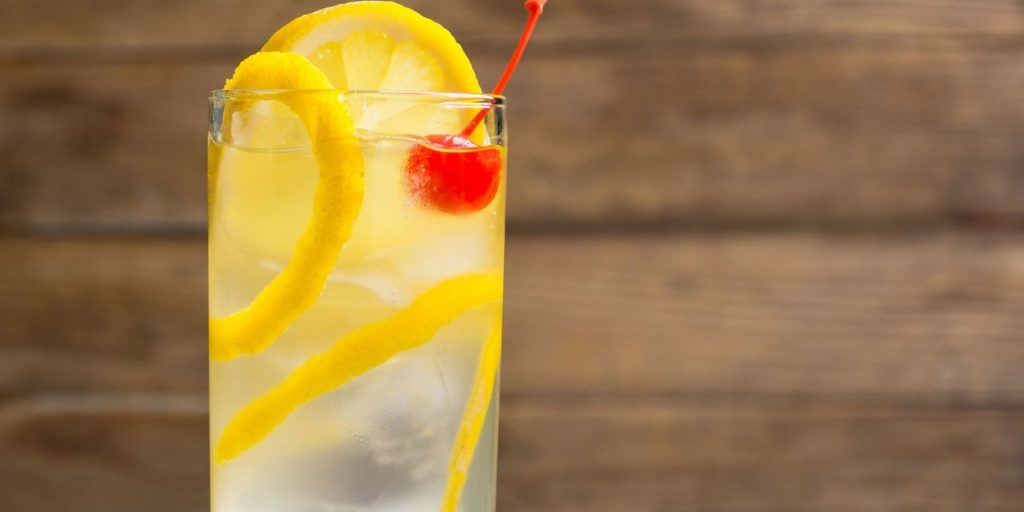 The John Collins features bourbon, lemon juice, simple syrup, and club soda as ingredients. We suggest you choose a top-shelf bourbon like Wild Turkey 101 to deliver sweet vanilla and oak notes that blend brilliantly with zesty fresh lemon juice.
There you have it – 12 of the best whiskey cocktails to try if you're feeling curious about this time-honored spirit. Cheers!
FREQUENTLY ASKED QUESTIONS
Whiskey mixes well with a variety of ingredients. You can keep things simple with the addition of club soda or ginger ale to make a Whiskey Highball. Or you can push out the boat and try a more complicated, yet extremely delicious, whiskey cocktail like the Tom and Jerry or Blood and Sand.
Countless whiskey cocktails have been devised over the years. Some of the most famous ones include the Mint Julep, Manhattan, Old Fashioned and Whiskey Smash.
A good whiskey can be sipped neat or on the rocks. However, if you want to enhance the flavor profile by building a mixed drink, there are great cocktails to try. The Manhattan and Mint Julep are classics, and always worth a pour.
Wild Turkey 101 is a top-rated whiskey that delivers sweet vanilla and oak notes that blend brilliantly with zesty fresh lemon juice.
It depends on the type of drink you want to enjoy. Club soda is a good choice if you don't want to mask the taste of the whiskey too much. On the other hand, you could also go with a sweeter type of cola is you want a more approachable mixed drink for beginners.
Whiskey combines well with citrus-based mixers like lemon and lime juice. This is why you will find that many classic cocktails feature this flavor profile. This includes the Whiskey Sour and Whiskey Smash.