Be a Little Extra With These 12 French Cocktails
June 02, 2022 by Helena Lombard
Raise a glass to the French and their cocktail-creating genius with some classic French cocktails. Many of these recipes are super simple, but that is exactly the point. Drinking is the ultimate social experience and sitting around a table donned with delicious food and drinks as the hours tick by is a totally legit French pastime that everyone enjoys.
The best part of these famous French cocktails is that you don't need to understand French to make these easy recipes. So un, deux, trois, let's take a boozy trip to France.
1. French Martini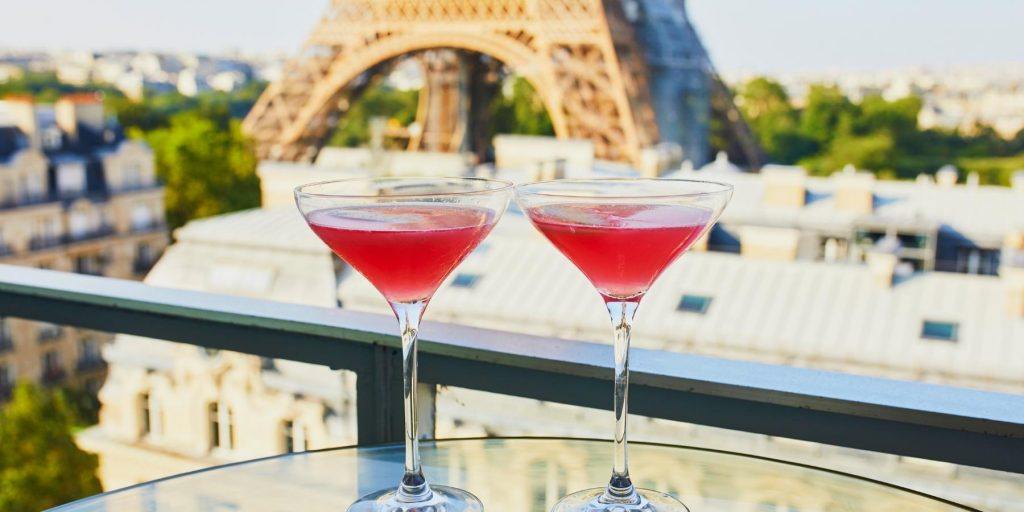 Fruity and fresh, the French Martini is a pre-dinner drink for those with a sweet tooth. Made with black raspberry liqueur, pineapple and vodka, this pink drink is a spin-off of the Vodka Martini. As far as classic French cocktails go, this fruit-flavored martini is one of the easiest to pull off in just four simple steps.
Choose this cocktail if you have a romantic evening planned, for wedding parties and any French-themed occasion that calls for something special.
2. French Connection Cocktail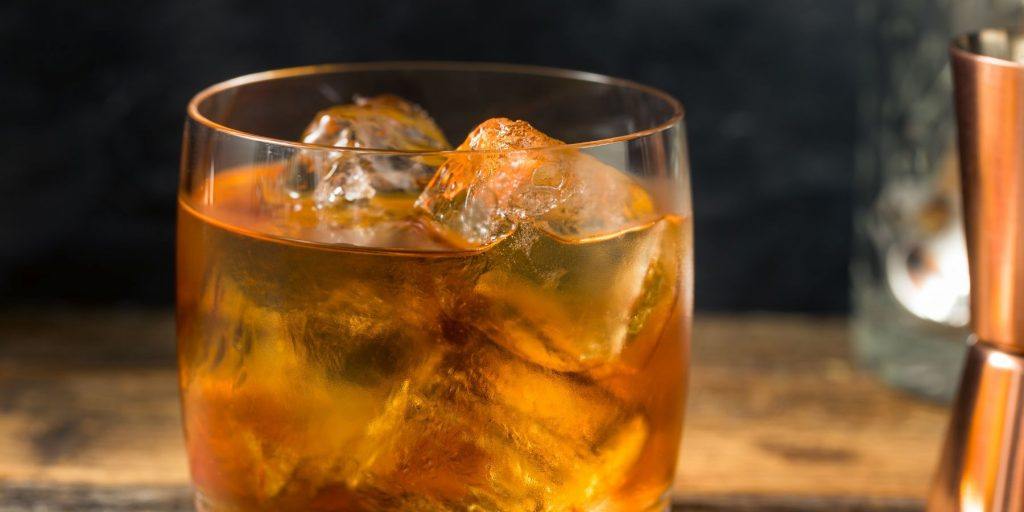 While many believe the French to be some of the best drinkers in the world, we'll let you in on a secret. They're not actually better at drinking, they just drink more slowly.
The French Connection Cocktail is an ideal slow sipper to enjoy on a cold evening. This two-ingredient cocktail is very much a case of quality over quantity, and when you shake up these famous French cocktails, you'll want to use the best ingredients you can find.
Made with equal parts cognac and amaretto, it's a match made in French heaven. Flavor-wise the amaretto adds a sweet nutty taste while the cognac adds warmth and body. Many people find this cocktail overly sweet so if you prefer a drier version, add more cognac than amaretto. Served on the rocks or neat if you prefer, it's a sophisticated nightcap to end the evening.
3. French 75 Cocktail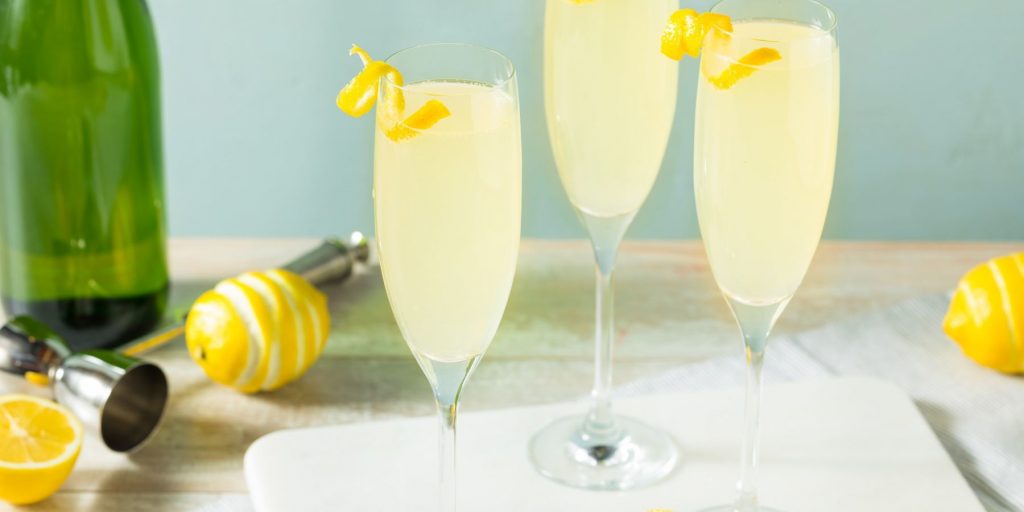 Named after the 75mm gun used in World War I, these classic French cocktails pack a punch. The recipe was created in New York and is made with gin, champagne, lemon juice and simple syrup shaken with ice and strained into a sugar-rimmed flute or martini glass. Best served icy cold, the French 75 cocktail is easy to make into a batch and will add a bit of joie de vivre during a slow brunch or lunch with good friends.
4. French Pearl Cocktail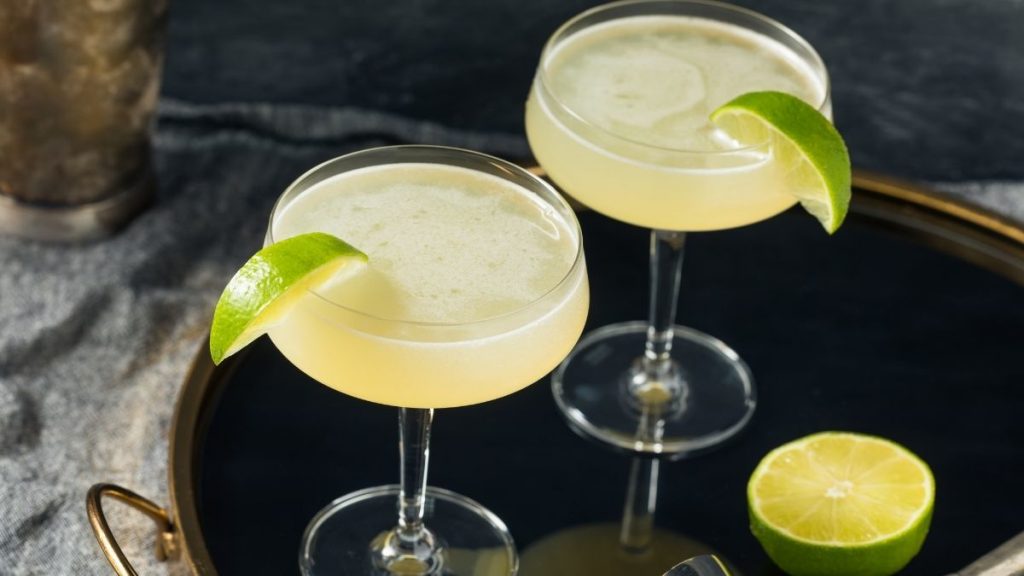 Botanical and sweet, these classic French cocktails are made with gin and absinthe, balanced by the addition of mint and rounded off with the citrus notes of freshly squeezed lime.
Named for its color once poured, the French Pearl cocktail pays tribute to the late 1800s when it was still tres fashionable to sip on absinthe—a time that many refer to as the golden age of cocktail making (and drinking).
5. French Maid Cocktail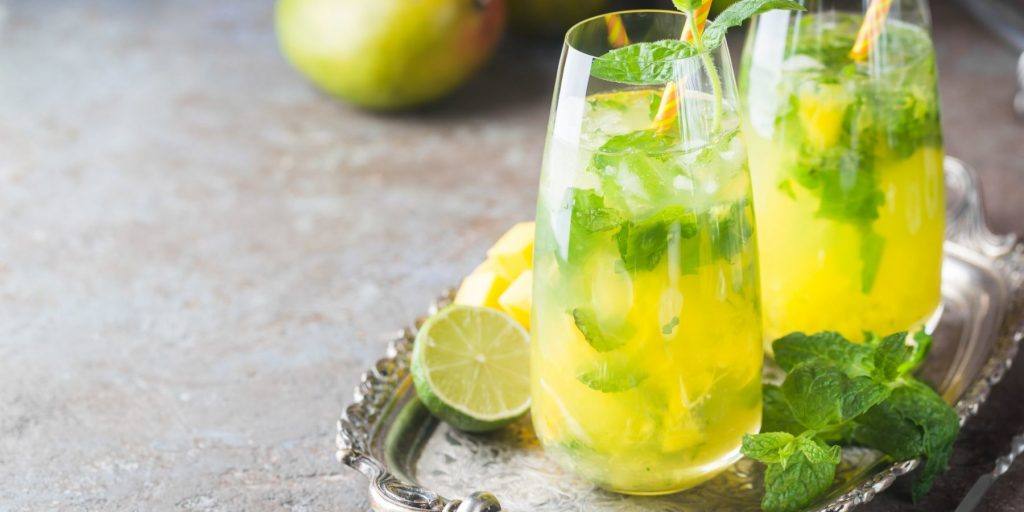 The French Maid Cocktail is made with cognac, cucumber, mint, falernum liqueur and ginger beer. In our opinion, it tastes like summer in a glass and is possibly one of the best French cocktails you'll ever make.
Discerning cocktail drinkers might not think that cognac and ginger beer belong together, but trust us on this. The addition of falernum liqueur (a spiced syrup that shot to fame in tiki cocktail culture) makes a herbal, sweet and spicy cocktail that is super refreshing and easy to drink.
6. French Rose Cocktail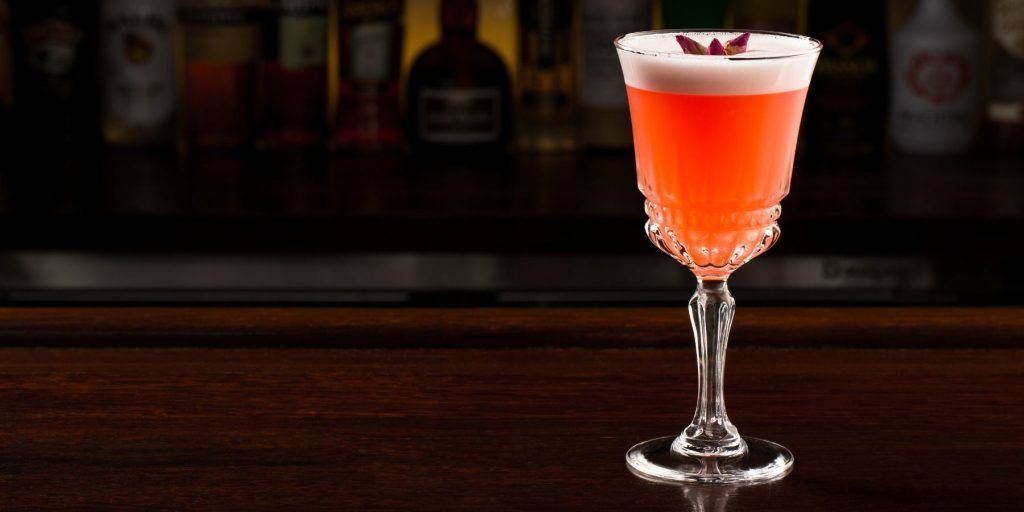 When it comes to cocktail making, the French like to keep things stylishly simple. The French Rose cocktail is a three-ingredient beauty that might remind you of the color and fragrance of the flower of the same name.
These famous French cocktails are made with gin, dry vermouth and cherry brandy, and you should expect a drink that bursts with floral notes and hints of sweetness. To add even more je ne sais quoi, garnish with edible gold leaf for special occasions. A beautiful and fragrant celebration of summer served in a glass.
7. Mimosa Cocktail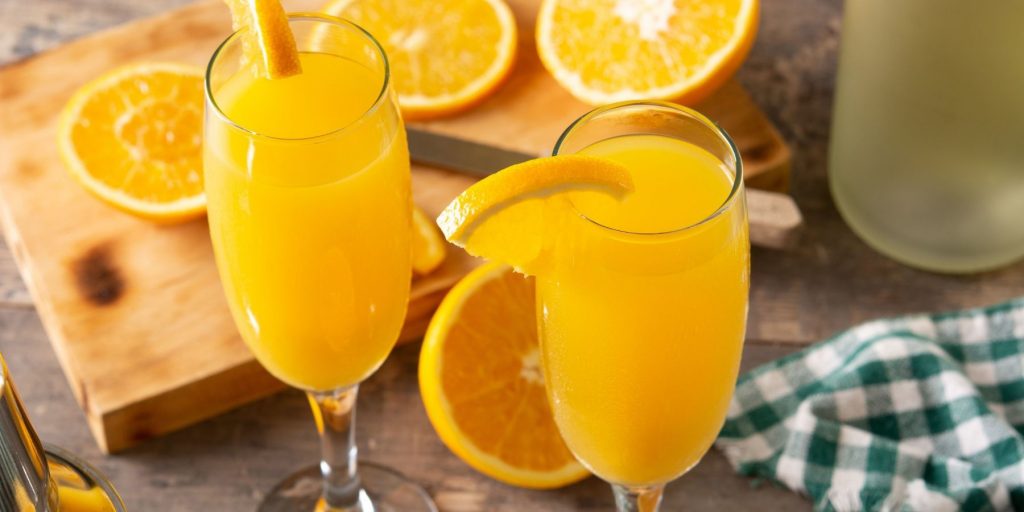 After the Bloody Mary, the Mimosa is probably one of the most iconic brunch cocktails and it couldn't be simpler to make. All you will need to make these French cocktails is decent bubbly and fresh orange juice in equal parts, and voila! The simplicity of this cocktail has inspired many variations so you can mix it up and surprise your guests with Mimosas that have different twists and turns.
Upgrade your Mimosa cocktail by using grapefruit juice instead of orange, add some sass by including a dash of triple sec to the original recipe, or give it a flash of color with the addition of pomegranate liqueur and cranberry juice. We have loads of interesting Mimosa cocktail recipes you can serve at your next brunch to really impress and satisfy your guests.
8. Kir Royale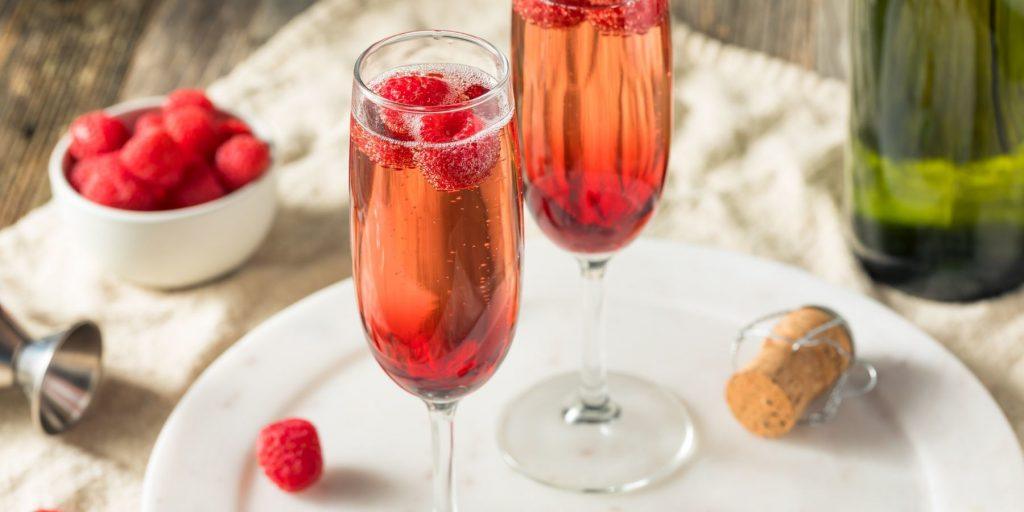 The classic Kir Royale is a beautiful combination of champagne and creme de cassis and has been around for ages. It's a fine balancing act to get the flavor just right. The addition of the popular sweet and dark blackcurrant liqueur should complement the champagne—not overpower it. As is usually the case with two-ingredient cocktails, you will have to play around to see how much berry flavor you would like to add. If you get it right, you'll be left with a lovely dry sparkling drink with hints of berry.
Make these famous French cocktails by adding a dash of creme de cassis to a champagne flute or coupe. Top it up with very cold champagne and drop in a few raspberries for a little extra razzle-dazzle. A wonderful cocktail for any festive occasion.
9. 1789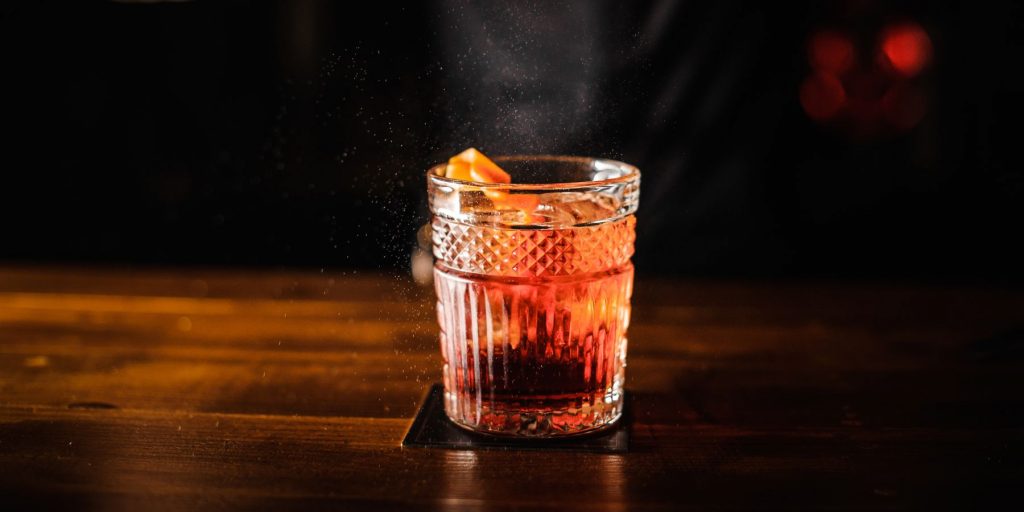 Pay homage to Parisian legacy with a 1789 cocktail—the year of the French Revolution and the storming of Bastille. This is another easy cocktail made with just three ingredients: white wine, whiskey, and Lillet Blanc (a sweet citrus-flavored French aperitif).
It may seem odd to combine wine and whiskey, but it's the addition of the Lillet that adds sweetness and balance that just makes sense. Serve these classic French cocktails for Bastille Day, or any French-themed evening on your calendar.
10. Sidecar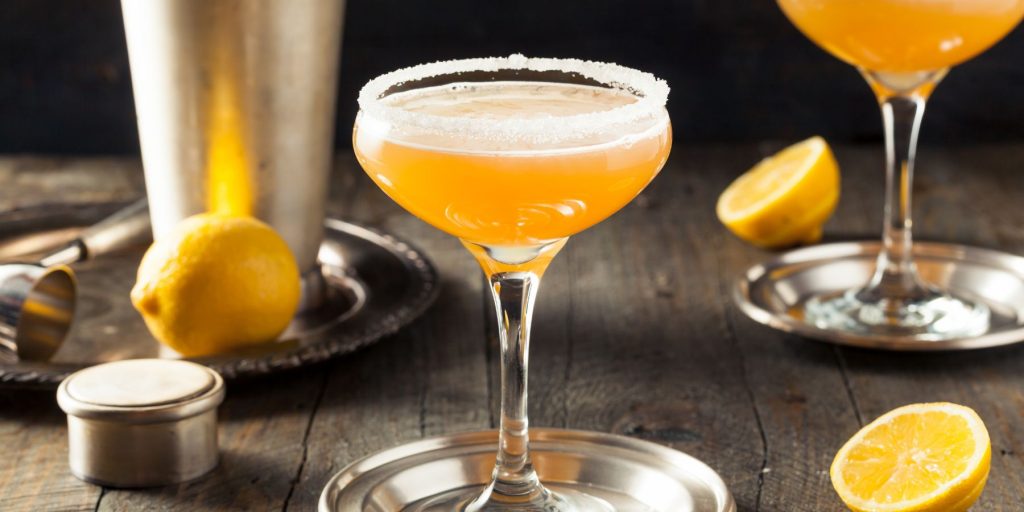 One classic cocktail that has stood the test of time is the Sidecar, and there's a good reason why it has remained popular for over a century—it's downright delicious! If you're a newcomer to the world of French cocktails, the Sidecar is a must-try. This tangy and citrusy drink is incredibly easy to make, requiring just three simple ingredients. Even if you're a beginner, there's no need to fret about making mistakes.
11. Boulevardier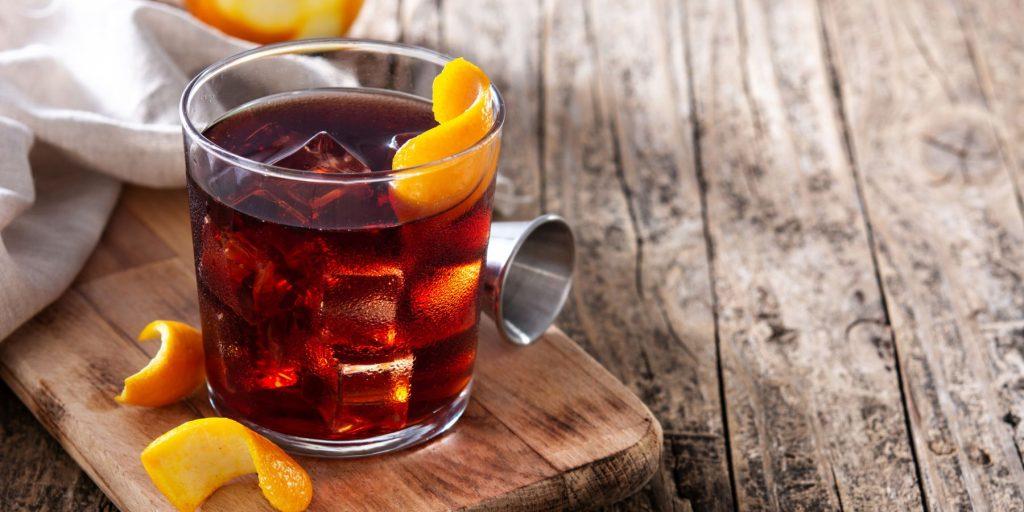 Invented by an American socialite living in Paris, the Boulevardier is the best rye cocktail to come out of the roaring 20s. It's based on the ever-popular Negroni and follows the same formula of equal parts Campari, gin, and sweet vermouth. But instead of gin, it uses whiskey— either rye or bourbon. The rye version smacks of spicy, peppery goodness that accentuates the bitter orange flavor of Campari, and the sweet herbal punch of vermouth. The Boulevardier is a deeply satisfying cocktail, and one just never seems to be enough.
You also might like: 15 Winter Whiskey Cocktails.
12. Between the Sheets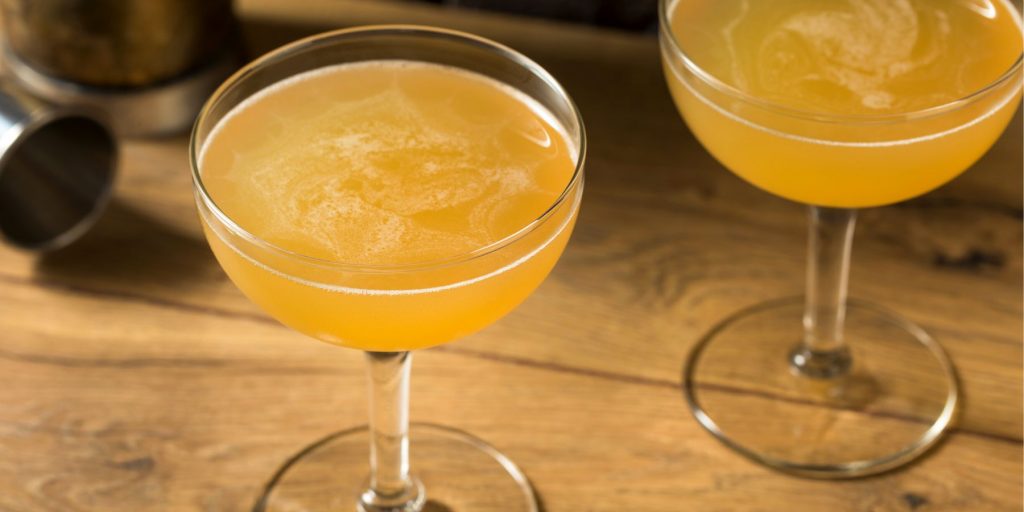 To make a beguiling Between the Sheets cocktail, combine 1 oz Cognac, 1 oz rum, 1 oz Grand Marnier, and 0.25 oz lemon juice in a shaker with ice and shake until well-chilled. Strain into a chilled cocktail glass, garnish with an orange twist and serve.
Other nationalities to explore: Italian | Mexican | Indian | Irish | British
TOP TIP! French appetizer pairings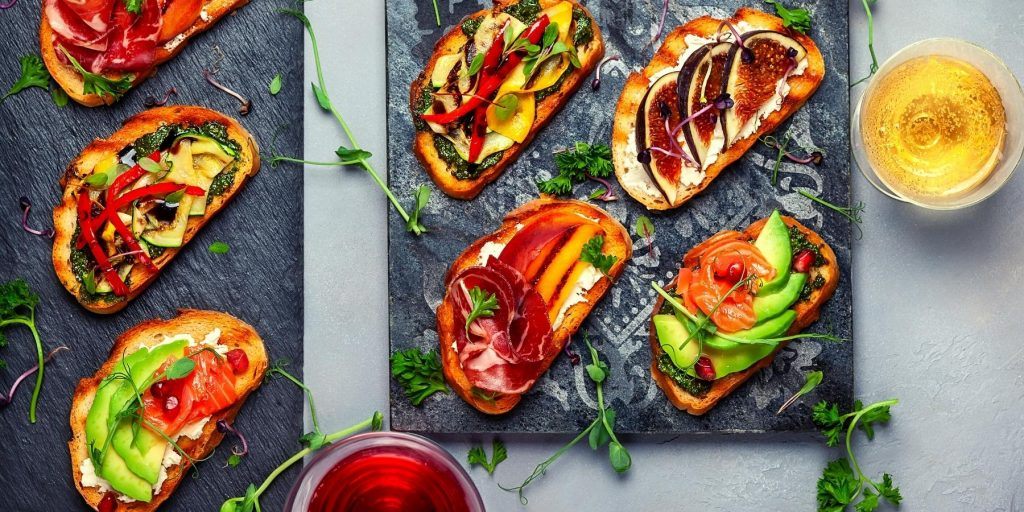 Here are a few of our favorite French-themed appetizers to serve with these amazing cocktails:
French Martini
Miniature cheese and ham quiches
Brie cheese with baguette slices
Smoked salmon on toast points
French Connection
Escargot with garlic butter
Beef tartare with crostini
Gruyère cheese and caramelized onion tartlets
French 75
Oysters on the half shell
Lemon and thyme chicken skewers
Goat cheese and walnut-stuffed mushrooms
French Pearl
Grilled shrimp with a garlic and herb marinade
Prosciutto-wrapped melon bites
Ratatouille-stuffed cherry tomatoes
French Maid
Miniature croque monsieur sandwiches
Spinach and feta stuffed phyllo triangles
Ratatouille bruschetta
French Rose
Fresh strawberries with whipped cream
French cheese plate with grapes and honey
Endive boats with herbed goat cheese and walnuts
Mimosa
Smoked salmon and cream cheese pinwheels
Miniature quiche Lorraine
Fruit skewers with a yogurt dipping sauce
Kir Royale
Gougères (cheese puffs)
Fig and goat cheese crostini
Cucumber and smoked salmon bites
1789
Foie gras mousse on toasted brioche
Miniature beef Wellingtons
Truffle-infused deviled eggs
Sidecar
Crispy duck spring rolls
Bacon-wrapped dates stuffed with blue cheese
Mushroom and gruyère tarts
Boulevardier
Duck rillettes on crusty baguette
Charcuterie board with assorted cured meats
Blue cheese-stuffed dates wrapped in prosciutto
Between the Sheets
Chicken liver pâté on toasted baguette
Miniature crab cakes with remoulade sauce
Gorgonzola-stuffed mushrooms
These pairings should complement the flavors of the cocktails and enhance your French-themed appetizer experience. Enjoy!
Read more: 11 Perfect Cocktail Party canapé for any Occasion
FREQUENTLY ASKED QUESTIONS
The French alcohol drinking culture is very similar to Italy's. They drink lots of it and slowly. Before their meal, they'll enjoy an aperitif or two. With their meal, it's strictly wine, and once that's done, they'll finish off with a digestif like brandy or cognac.    
Wine is by far one of the most popular drinks choices in France. Enjoyed with just about every meal, it makes sense that the French enjoy it so much with the wonderful wine regions in the country. 
Parisians love their cocktails almost as much as they love their wine. If you're ever in a Parisian cocktail bar, order a Sidecar, Kir Royale, 1789 and even a Dirty Margarita.  
There are quite a few famous French cocktails, and some of our favorites include the Kir Royale, Sidecar, Mimosa and French Connection. 
The word "cocktail" is actually used in French as well. However, it is pronounced slightly differently. In French, "cocktail" is pronounced as "co(k)-teel."