Sponsored
10 Averna Cocktail Recipes & Guide to the Italian Amaro 
December 22, 2022 by Karl Tessendorf
Sicily has always been a popular destination, but right now, it's having a glorious moment in the sun with the culmination of The White Lotus season 2. Viewers across the globe have fallen in love with its blue seas and rocky coastlines. While the Aperol Spritz stole the show, Sicily is also home to another equally famous Italian aperitif, Averna. It's a wildly complex bitter liqueur that's the star of many cocktails. Let's dive into the swirl of dark liquid that is Averna, and see what we can learn from one of Italy's most-loved digestifs
What is Averna?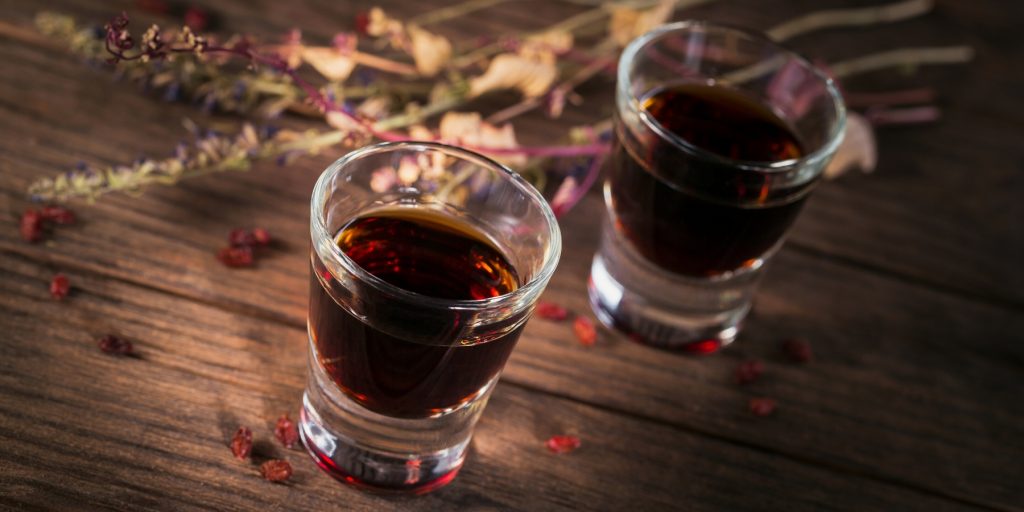 Averna is a bittersweet Italian digestive liqueur that belongs to the amaro (Italian for bitter) family. It dates to the 1800s, and ever since then, it's been made according to a top-secret recipe. This popular digestif is a blend of citrus, herbs, spices, roots, and essential oils which come together to create an unforgettable drinking experience. It's dark brown and viscous with an unmistakable caramel character. Averna was first made by Benedictine monks before the recipe was gifted to Don Salvatore Averna. Today it's one of the world's most popular amaro liqueurs, and it's the star of our top ten list of delicious Averna cocktails.
1. Roman Highball
The Roman Highball is a refreshing Averna cocktail built to tackle any size thirst. It features an effervescent club soda body with a refreshing bite of ginger and lime. The cocktail comes together faster than you can say 'magnifico!' and you'll wonder why you've never made one before. The herbaceous citrus and bittersweet caramel flavors carouse with the ginger and lime for a vibrant, lingering finish.
2. Averna Negroni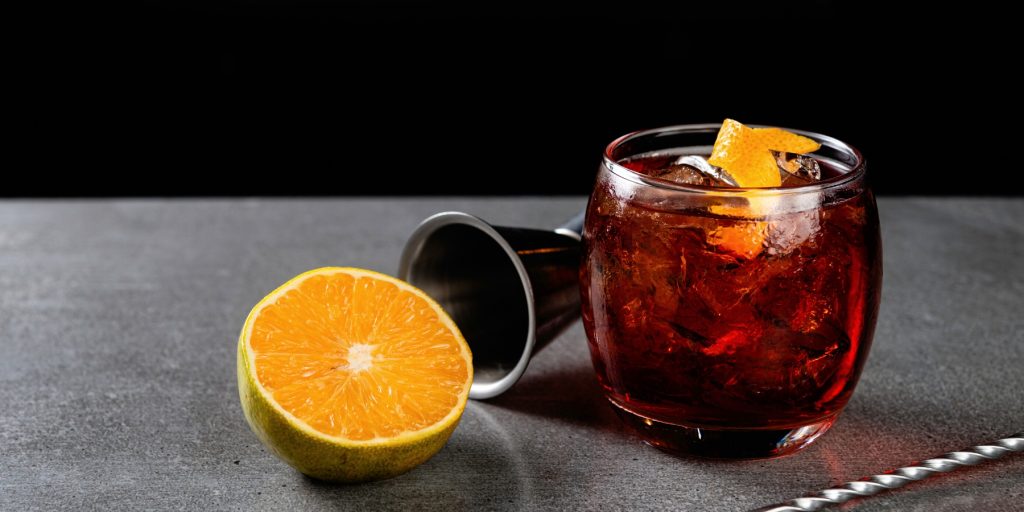 The Negroni is arguably Italy's most famous cocktail export. It's a timeless blend of bittersweet flavors bolstered by the fresh hit of gin. Campari is the classic bitter of choice, but today we're substituting it for our bittersweet caramel darling, Averna. The amaro is sweeter and less pronounced than Campari, but its complex profile is right at home the Negroni. Averna adds a touch of sweet indulgence to Negroni's usual biting character.
3. The Devil's Soul
You'd expect something called the Devil's Soul to be brutal and to the point, but this Averna cocktail is anything but. Instead, it's an impressive, layered drinking experience that features rye whiskey, mezcal, Aperol, Averna, and elderflower liqueur. It's richly complex with spicy and smoky flavors from the whiskey and mezcal. The cocktail is balanced with an intense duo of bitters and finishes with a perfumed floral note.
4. Averna Limonata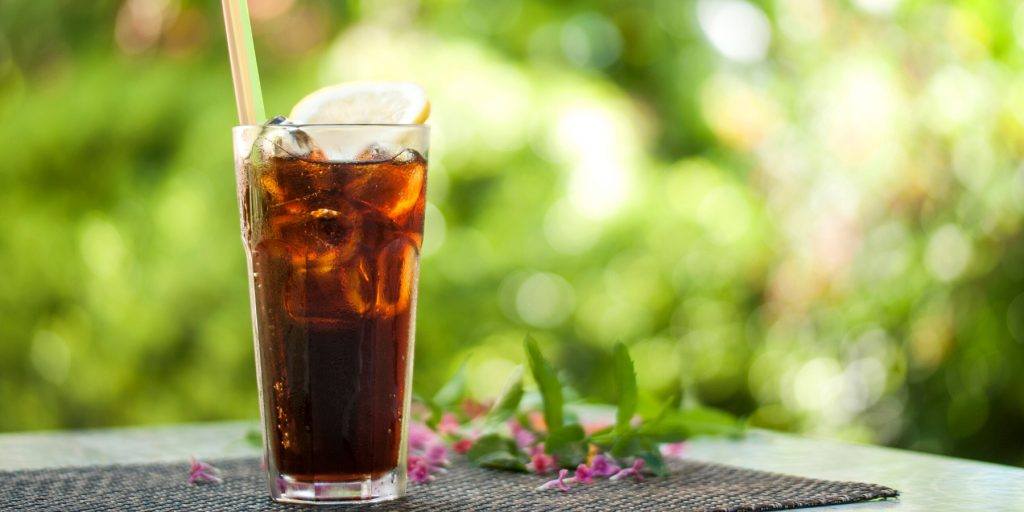 From one refreshing highball Averna cocktail to another, the Averna Limonata is a zesty citrus sipper. The Limonata is an easy blend of Averna and lemon soda over ice, and it's perfect for a sunny day on the Scillian coastline. The lemon highlights the bitter citrus in the liqueur and provides a zesty backdrop for the rich caramel character to linger on. It's like cola and lemon for adults, making it perfect for summer.
5. Averna Spritz
Cousin to the famous Aperol Spritz, the Averna Spritz follows the same bubbly route with equally delicious results. The Prosecco and the club soda come together to lighten up the Averna's intense caramel, citrus, and spicy flavors. The result is reminiscent of a fruity cola with a dry Prosecco finish. Serve it as a welcome drink or with appetizers at your next cocktail party.
6. Black Manhattan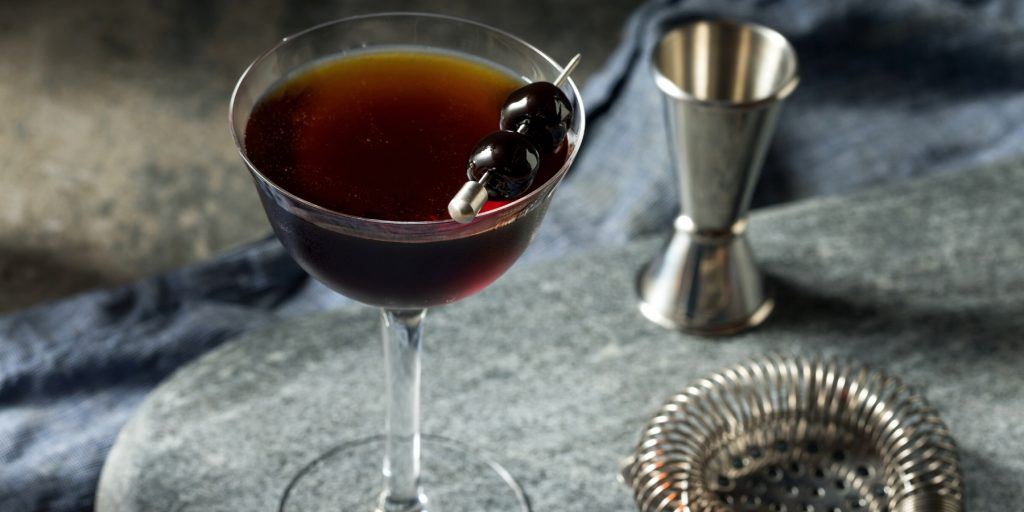 If you're looking for an Averna rye whiskey cocktail, then we're happy to introduce you to the seductive Black Manhattan. This Italian spin on the iconic Manhattan uses Averna instead of sweet vermouth. Try it with rye whiskey for a spicy, robust cocktail, or bourbon for an oaky caramel encounter. Whichever route you choose, the Black Manhattan is an Averna classic that won't disappoint.
7. Averna Sour
This riff on the classic whiskey sour first made its debut in Brad Thomas Parsons' book, Amaro. It's a hefty dose of Averna supported by a touch of bourbon for balance. This Italian-inspired sour is finished with the classic combination of simple syrup, lemon juice, and the all-important egg white. Shake it over ice to create the signature frothy top, and enjoy!
8. Across the Pacific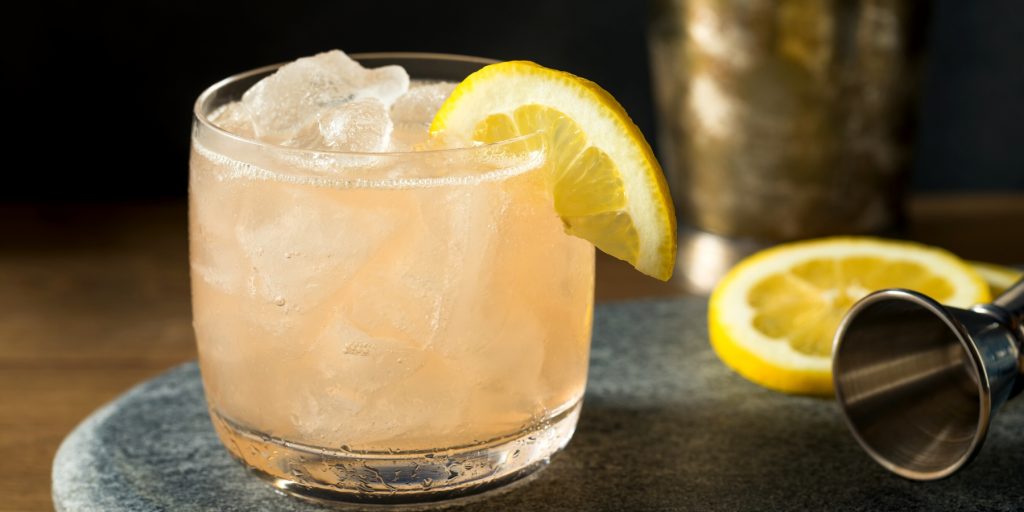 Invented by New York bartender Meaghan Dorman, Across the Pacific is a tiki-inspired, Italian-fueled cocktail that uses two types of rum, Averna, lime juice, and orgeat syrup. It's a funky mix of bittersweet flavors with layers of interesting notes to uncover. If you close your eyes while sipping, you can imagine yourself sitting at a comfortable tiki booth looking out over the Mediterranean Sea.
9. Pura Vida Coffee Cocktail
The Pura Vida Coffee Cocktail is an indulgent and exotic Averna coffee cocktail. The blend marries sweet coffee liqueur and smoky mezcal with a hit of Averna and zesty orange bitters. It's rich and sweet upfront, followed by a long smoky finish with a bitter bite. The Pura Vida was invented in 2016, and even though it's a newcomer, we think it's destined for big things.
10. Winter Waltz Cocktail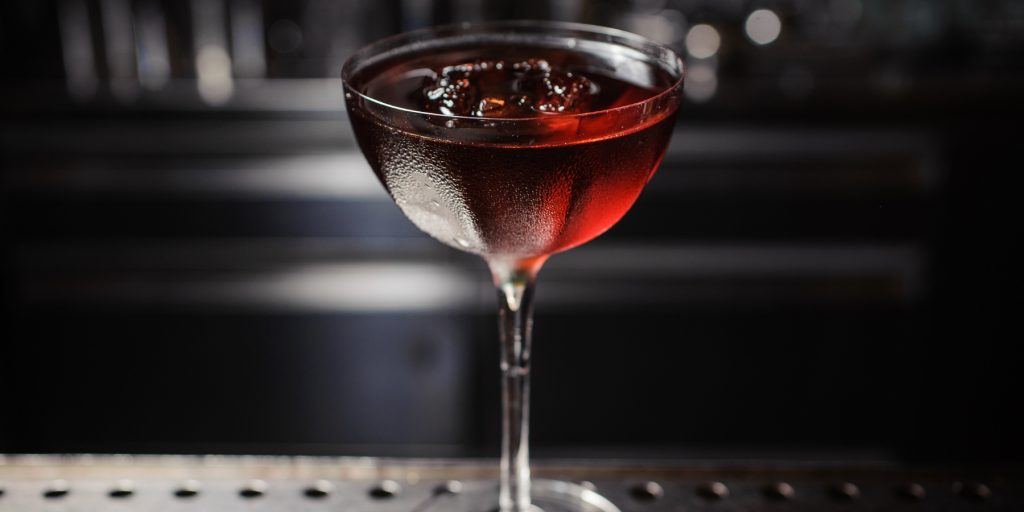 New Orleans might not be known for its cold winters, but that didn't stop it from producing one of the best winter cocktails. Invented by bartender Chris Hannah, the Winter Waltz is a dark and spicy flavor explosion. It features a punchy rye whiskey and Averna mix that's spiked with all-spice liqueur and all-spice bitters. The Winter Waltz is guaranteed to put a glow on your cheeks and warmth in your belly.
FREQUENTLY ASKED QUESTIONS
Averna has a wide range of flavors and is made with a secret blend of ingredients. They range from bitter citrus, floral, and herbal to aniseed, caramel, and juniper berry.
Amaro spirits are bitter Italian spirits, and they all have their own unique flavor profiles. You can substitute Averna for a different amaro, but it will not have that signature Averna taste.