15 Whiskey Cocktails To Drink All Winter
November 27, 2022 by Karl Tessendorf
Winter is here, and what better way to celebrate than with 15 of the best winter whiskey cocktails? We've got something for everyone—and even if you're not a whiskey fan, we guarantee there's something to tickle your fancy. So, step this way, and let's take the chill out of your bones and replace it with the sweet, golden glow of a winter whiskey cocktail.
1. Whiskey Eggnog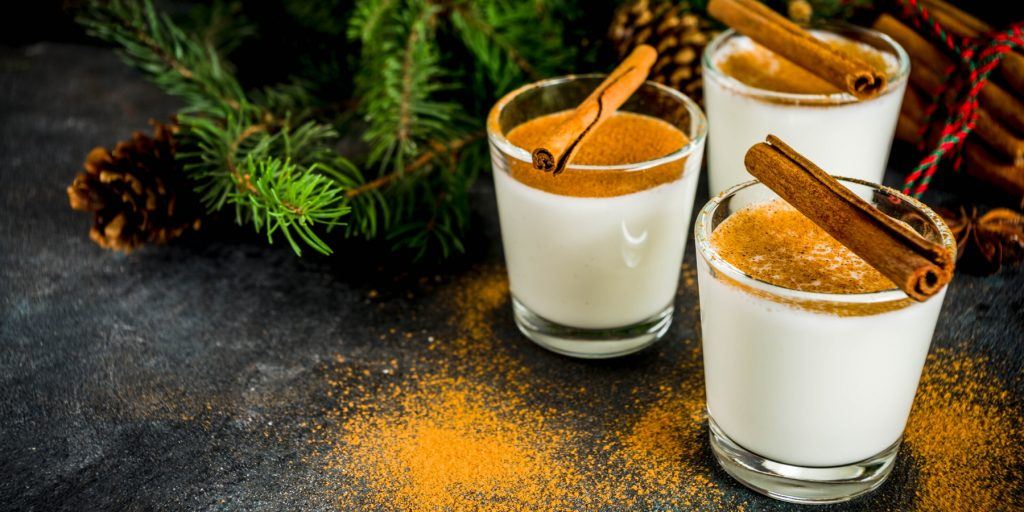 As far as winter whiskey cocktails go, the Whiskey Eggnog is up there with the best of them. In fact, there are many who'd argue that this drinkable custard spiked with liquid gold is the one true winter cocktail. It's the banisher of chills, the driver of frost, the uncrowned king of the cold! Okay, that's a bit dramatic but when Lord Whiskey Eggnog, (first of his name) enters the room, you show some respect.
More eggnog inspiration: Create Some Christmas Flair with an Eggnog Martini
2. Old Fashioned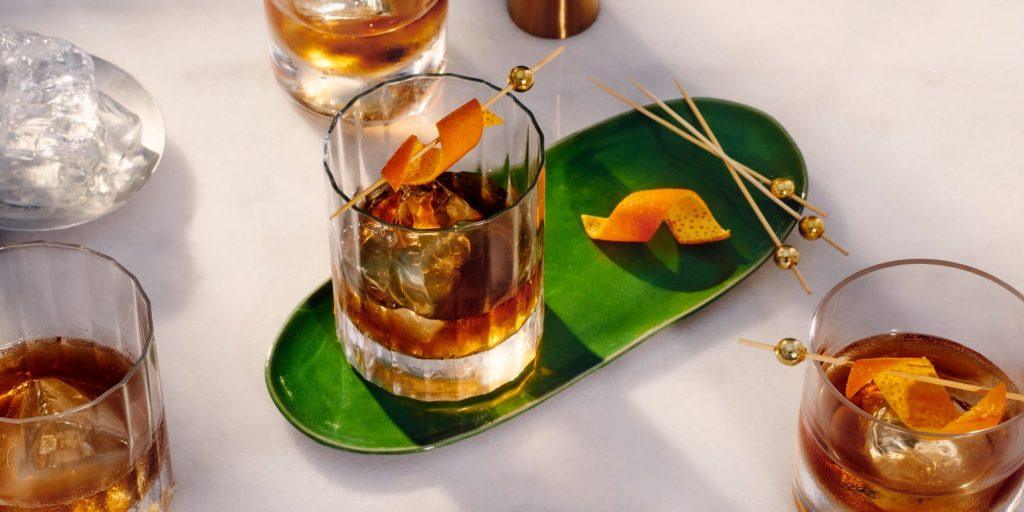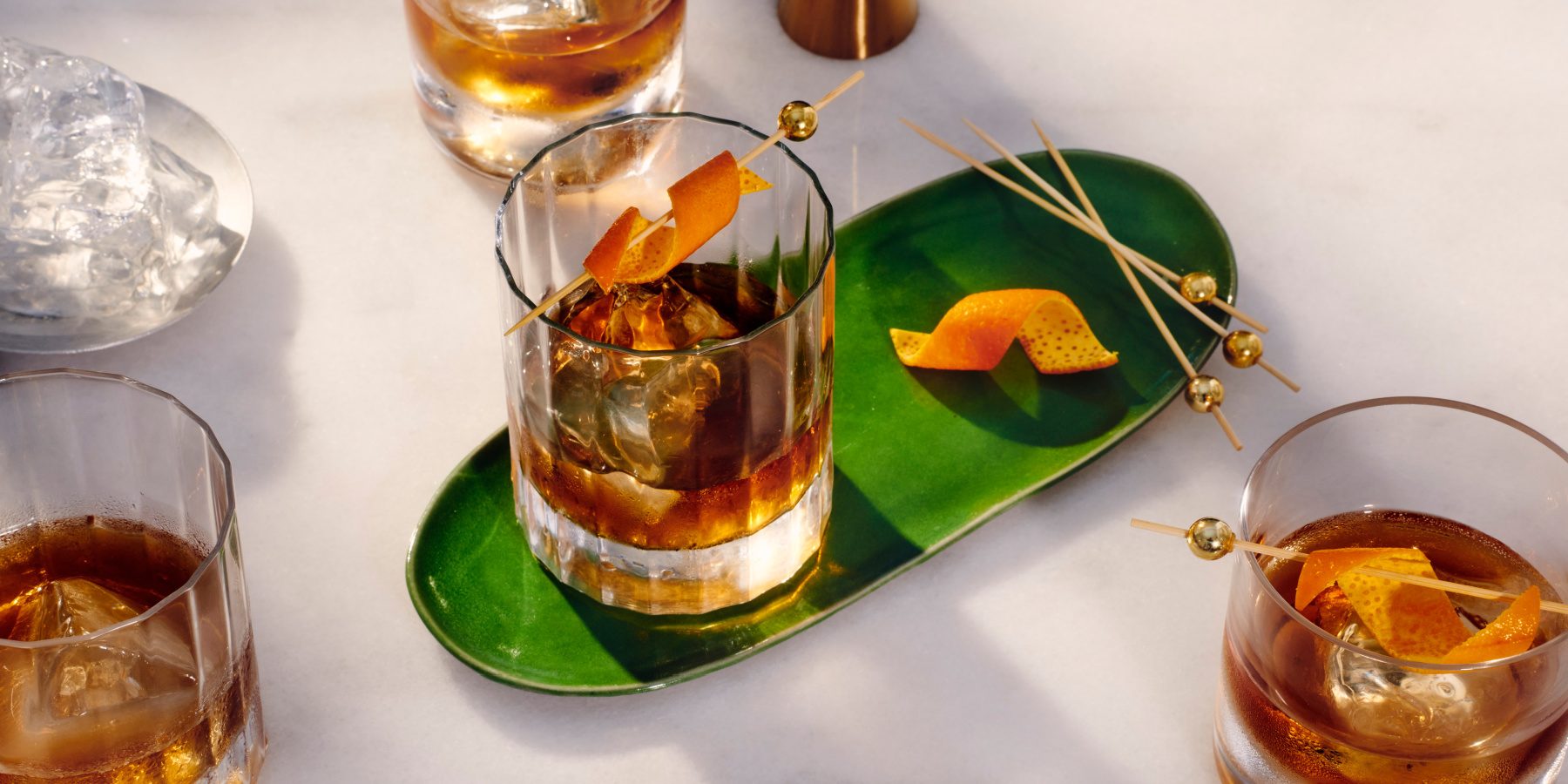 A good old-fashioned frosty winter needs a cocktail that's not going to back down when things get blustery. A cocktail that's seen it all, done it all, and was literally named after the phrase, 'they don't make them like they used to'. Yes, the Old Fashioned is one winter whiskey cocktail you can always count on. It's a classic blend of whiskey, sugar, and bitters that hits all the right soul-warming spots.
3. Classic Manhattan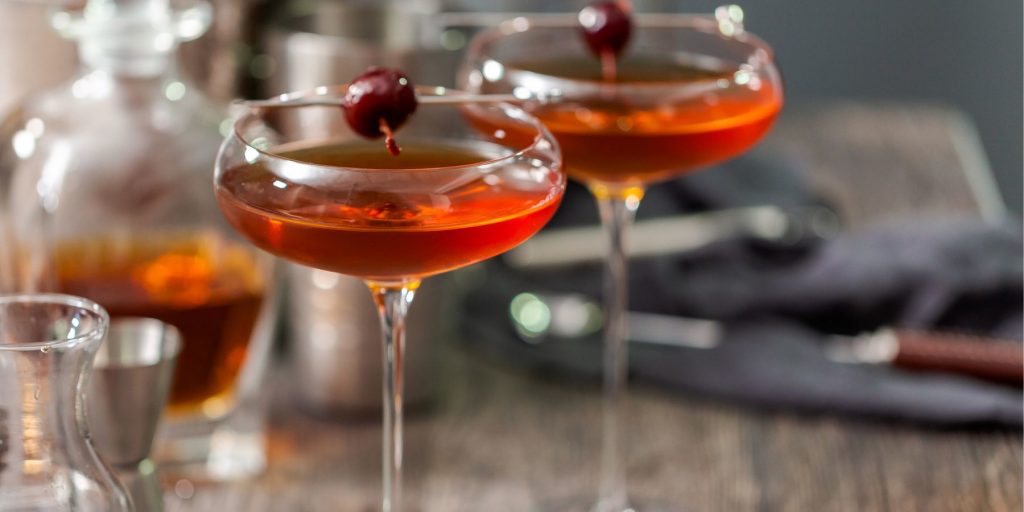 Manhattan is no stranger to icy winters, so it makes sense that the iconic Manhattan cocktail thrives in the cold. Rye whiskey takes center stage here, and brings a spicy, peppery character to the drink. It's supported by sweet vermouth and a shake of bitters for balance. It's a rye whiskey winter cocktail that's been with us since the 1800s, and it'll be around for many winters to come.
4. Penicillin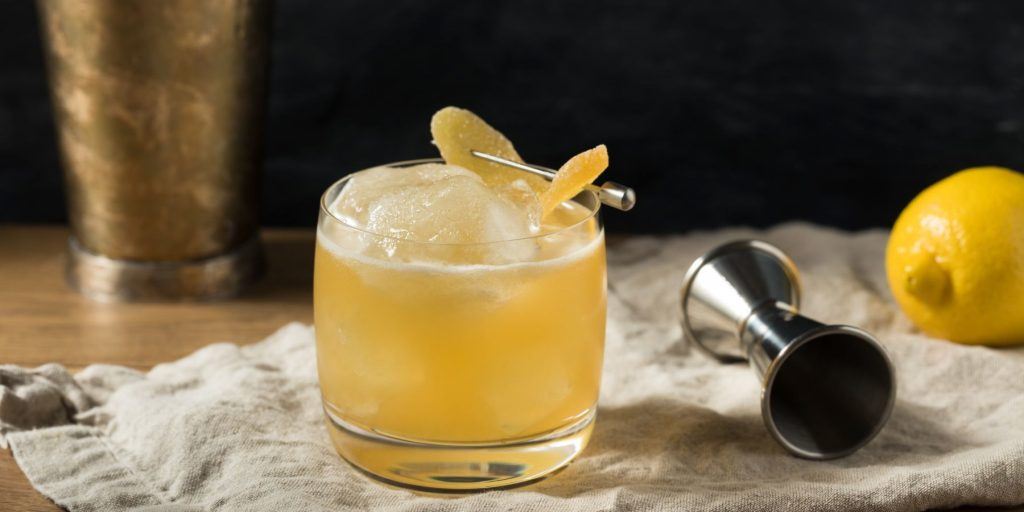 The Penicillin is a slow-sipping, heart-warming cocktail. It uses a blend of Scotch whisky and lemon juice that's sweetened with a feisty ginger-honey syrup. It's topped with a float of smoky Islay single malt and garnished with candied ginger. It's a complex cocktail that'll tickle your tastebuds, soothe your throat and warm you from the inside out.
5. Boulevardier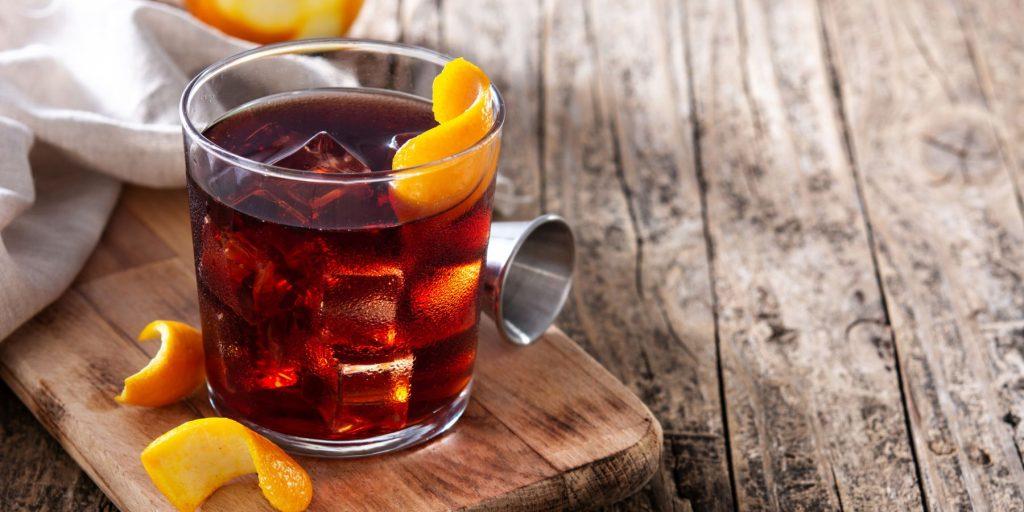 The winter Negroni aka the Boulevardier was invented by an American-born writer who lived in Paris. He was a well-to-do man-about-town who named the cocktail after his French magazine, and voilà — the Boulevardier was born. It has the same nuts and bolts as a Negroni but it replaces gin with whiskey. Sip it slowly with your feet up and enjoy wave after wave of whiskey satisfaction.
6. Hot Toddy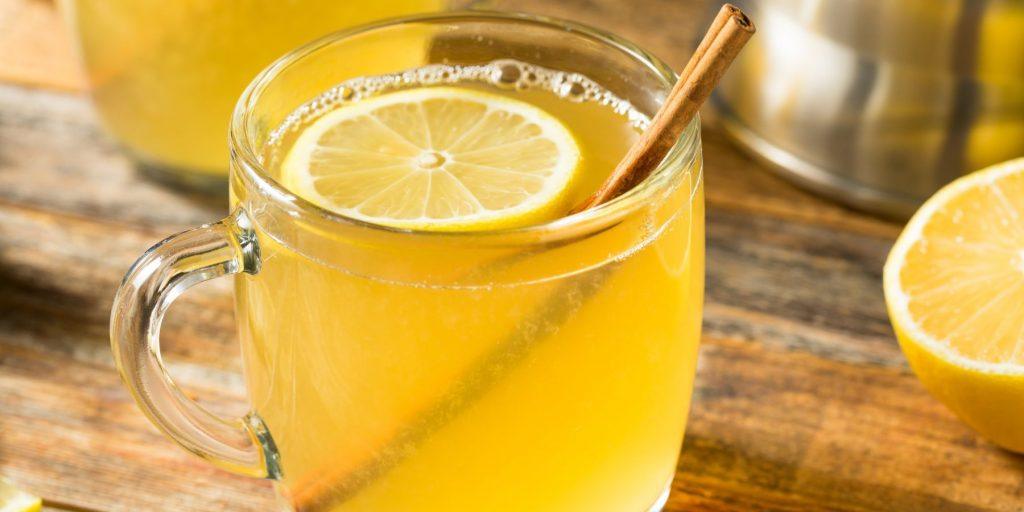 For a cocktail with such a cute name, the Hot Toddy brings the heat, literally. It's a steaming mug of whiskey, brown sugar, lemon juice, and hot water that's spiced with pungent cloves. It dates all the way back to the 1800s— a time when staying warm wasn't as easy as it is today. The recipe hasn't changed much since then but feel free to customize your spices for added flavor and complexity.
7. Cranberry Orange Whiskey Sour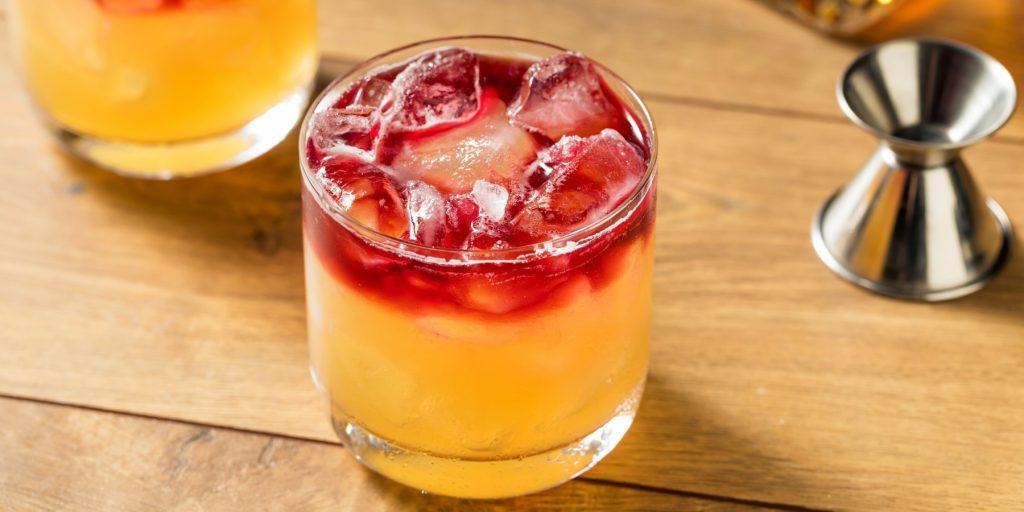 If easy winter whiskey cocktails are your thing, then step right up and say hello to your new favorite drink. The Cranberry Orange Whiskey Sour is a riff on the classic combination of whiskey, citrus, and sugar. The cranberry adds a tart edge while the orange juice brightens things up. It's balanced with a touch of simple syrup and topped up with spicy ginger beer. It's festive, refreshing, warming, and perfect for a cold winter's day.
8. Brown Sugar Old Fashioned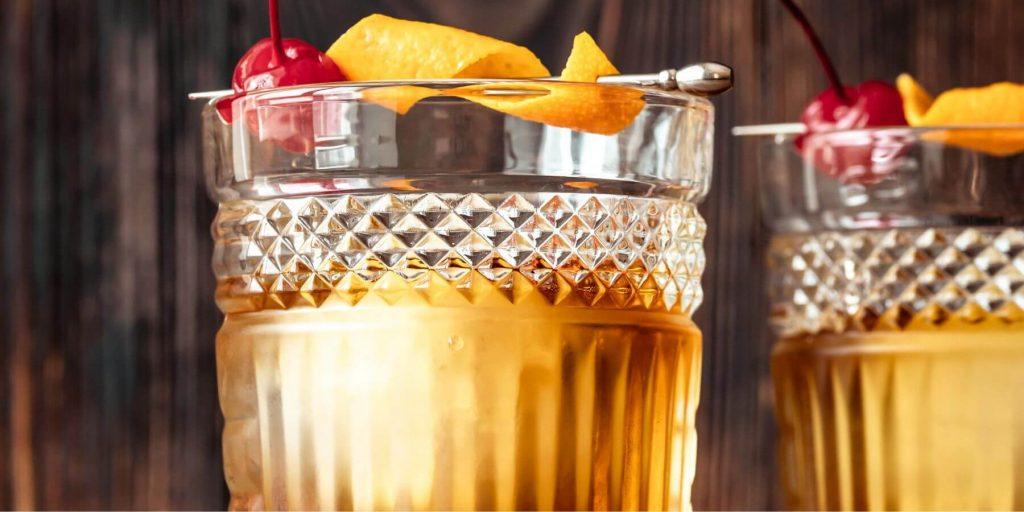 Right about now you're probably squinting in confusion. You might have even scrolled up already to check and yes, you'd be correct, this is the second Old Fashioned cocktail on this list. As the name suggests, this version uses brown sugar to add an oh-so-sexy layer of dark, caramel-sugary goodness to the mix. It enhances the sweet and spicy character of the whiskey and creates a complex winter whiskey cocktail.
9. Apple Cider Whiskey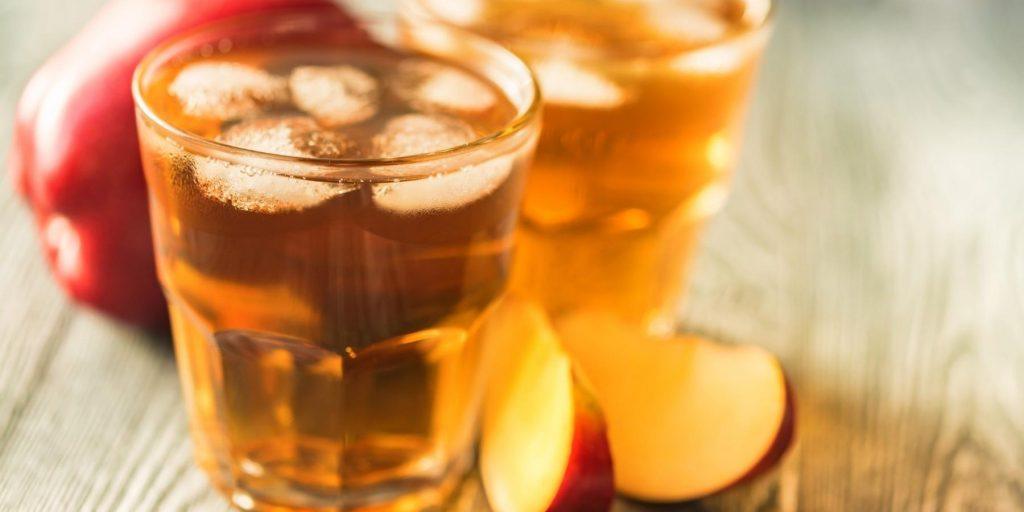 Like salt and pepper, ketchup and mustard, and a burger with fries, Apple cider and whiskey are just meant to be together. The sweet and tart character of the cider is the perfect platform for whiskey's warming glow. If you like things spicy then go for a rye whiskey. If you prefer your flavors a little more rounded, then choose a blend. Whichever route you roll the apple down, you're in for a treat.
Need even more apple flavor? We've got 20 Apple Cider cocktails just for you.
10. Irish Coffee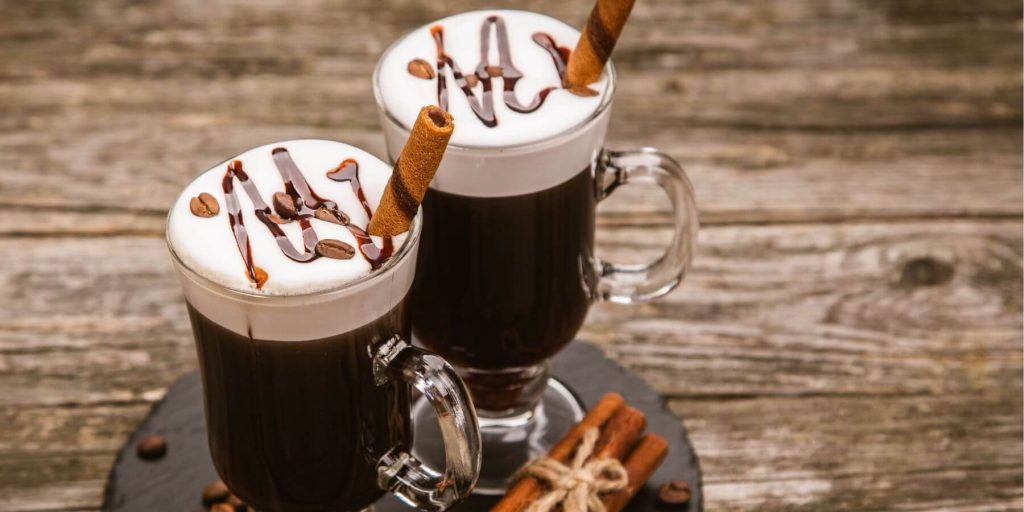 For a drink as delicious as Irish Coffee, we're amazed that it's only been around since the 1940s. It's such a simple mix of coffee, Irish whiskey, sugar, and cream but it's one of the ultimate hot cocktails. It might even be our winter favorite because the luxury of sipping spiked coffee through a layer of cream never gets old.
11. Blood and Sand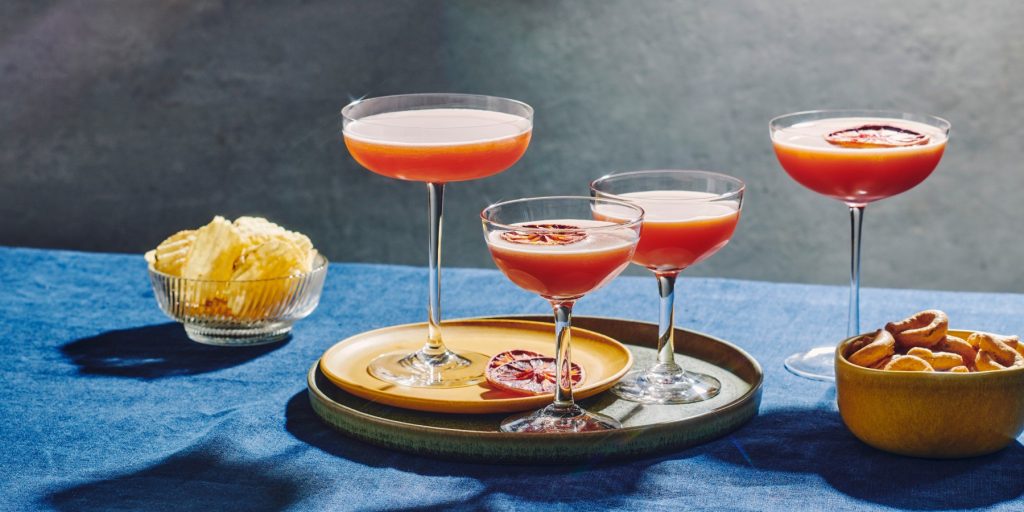 Named after the 1922 silent movie, the Blood and Sand may come across all danger and bullfighters, but it's actually a delightful Scotch cocktail. It's a unique blend of whisky, sweet vermouth, cherry liqueur, and blood orange juice. It may sound a tad sweet but when it all comes together, magic happens. The smooth wooded notes of the Scotch mingle with the fruit and leave you with a lingering sweetness that you won't soon forget.
12. Irish Mule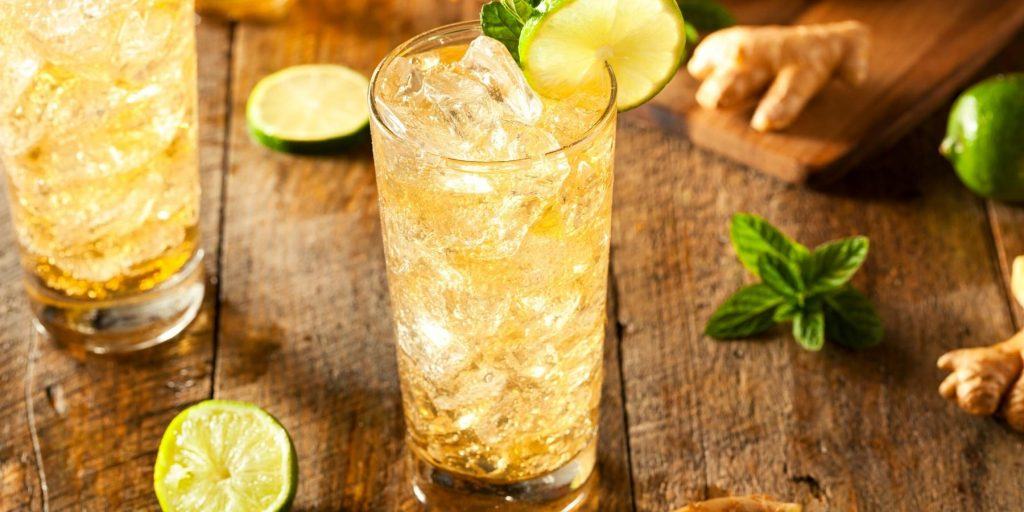 The Mule cocktail is without a doubt one of simplest and most versatile cocktails ever created. Each version has its own character, and the Irish Mule is no different. It's a foot-tapping, fast-stepping, ginger-beer-charged Irish whiskey whirlwind that will have you dancing a jig in the dead of winter. The whiskey's fruity flavors temper the ginger beer's bite, and leaves you with a long oaky finish. These easy winter whiskey cocktails are perfect for a frosty cocktail party best paired with lots of laughs.
13. Sazerac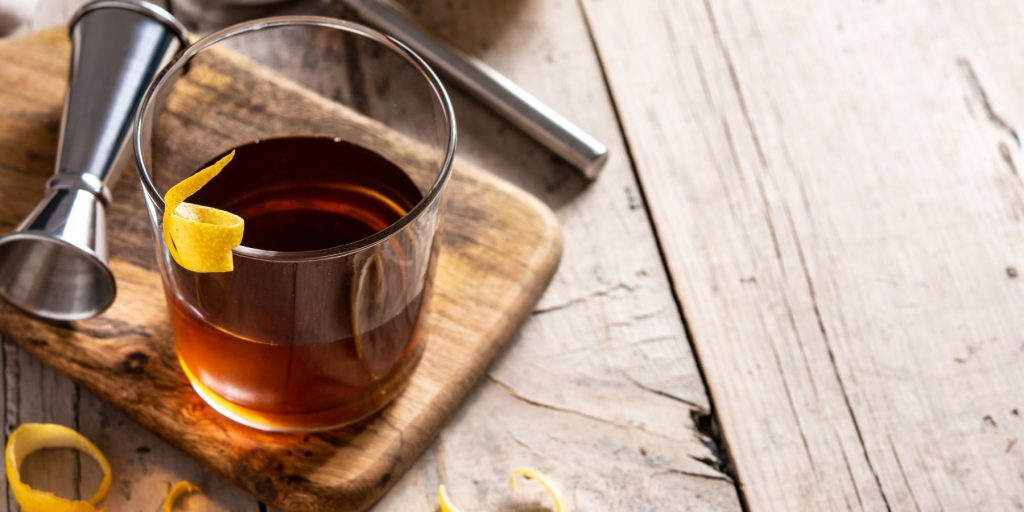 Named after a famous New Orleans 'coffee house' (aka saloon), the Sazerac is one of the oldest cocktails along with the Old Fashioned. It's a complex and layered cocktail that highlights the spicy character of rye whiskey. The glass is rinsed with licorice-flavored absinthe and the cocktail is balanced out with sugar and bitters. It's old-school cool and after a few sips of this big boy, you might need to take off your winter coat.
14. Poison Apple Cocktail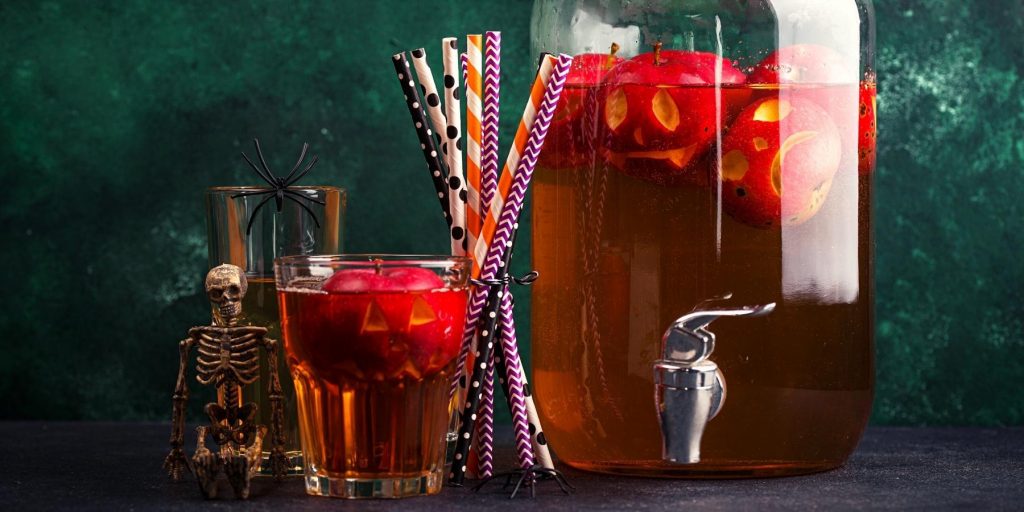 The Poison Apple cocktail feels like a throwback to 80s glam metal with its audacious flavors and edible gold glitter. But it's actually inspired by Snow White and her fateful apple. Expect a fruity cinnamon bomb with apple cider, cranberry, grenadine, and cinnamon-infused whiskey. If you're planning a rocking winter theme party anytime soon, then the Poison Apple is just what you need.
15. Little Italy Cocktail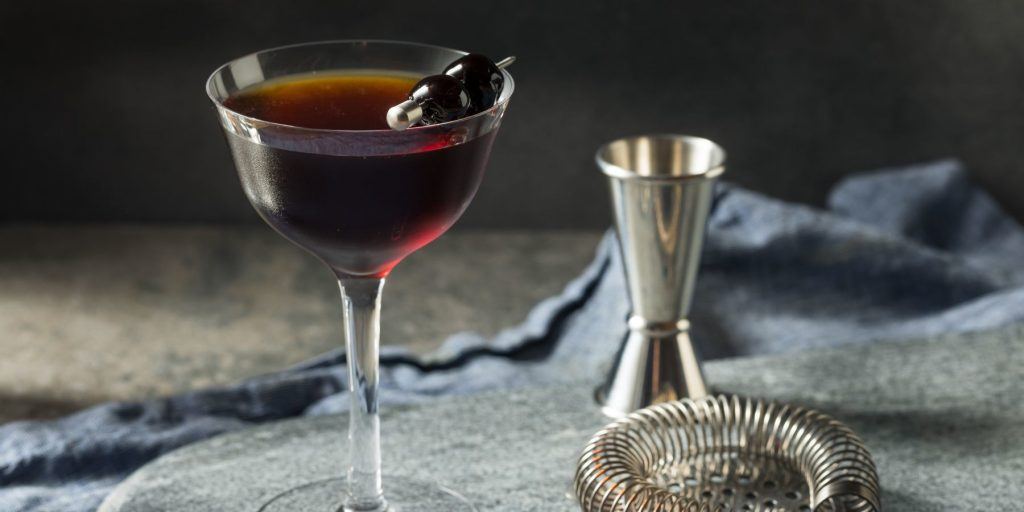 Did you know that every time you take a sip of the Little Italy cocktail, you'll involuntarily look to the sky and proclaim, Mama Mia! Okay, that might not be entirely true, but you'll definitely feel the urge. The Little Italy is a very Italian riff on the classic Manhattan cocktail. It's a blend of rye whiskey, sweet vermouth, a dash of bitters, and wait for it, an artichoke liqueur. Mama Mia! It's a lovely winter sipper that will have you longing for an Italian sunlit coastline.
FREQUENTLY ASKED QUESTIONS
Like many things drink-related, the truth lies somewhere in the middle. Whiskey with an 'e' refers to grain spirits that are produced either in Ireland or America. An easy trick to remember is in the 'e' itself. Ireland and America both have an 'e'. On the other hand, whisky without an 'e', refers to grain spirits that are produced in Scotland, Canada, or Japan. Want to guess the easy way to remember this? You got it, there's no 'e' in any of those country names.
American rye whiskey is similar to bourbon but instead of being distilled from a 51% corn mash, it's distilled from 51% rye mash. Rye has a distinctive spicy almost peppery character. It adds depth and complexity to cocktails.
Whiskey is distilled from fermented grain. The type of grain and barrel aging determines the variety of the whiskey. Bourbon comes from America and corn is its most important ingredient. Bourbon is always aged in charred new oak barrels which imparts its distinctive flavor.
Besides the fact that one is Irish and the other is Scottish, Irish whiskey is triple distilled. Scotch whisky is usually distilled twice.