15 Delicious Indian Cocktails to Make at Home
December 29, 2022 by Karl Tessendorf
Ladies and gentlemen, this is your Cocktail Captain speaking. We are currently flying at 30 000 feet, and we're juuust about to begin our descent into the land of Indian cocktails. It's a balmy summer day down there but don't worry; we've got a selection of cocktails to help you beat the heat. There are plenty of classics with an Indian twist, and a few cocktail flavors that we bet you've never even heard of. It's a whole new world down there, so make sure seat belts are fastened, and your tray table is in the upright position because we're about to reach our destination.
1. Indian Jaljeera Mojito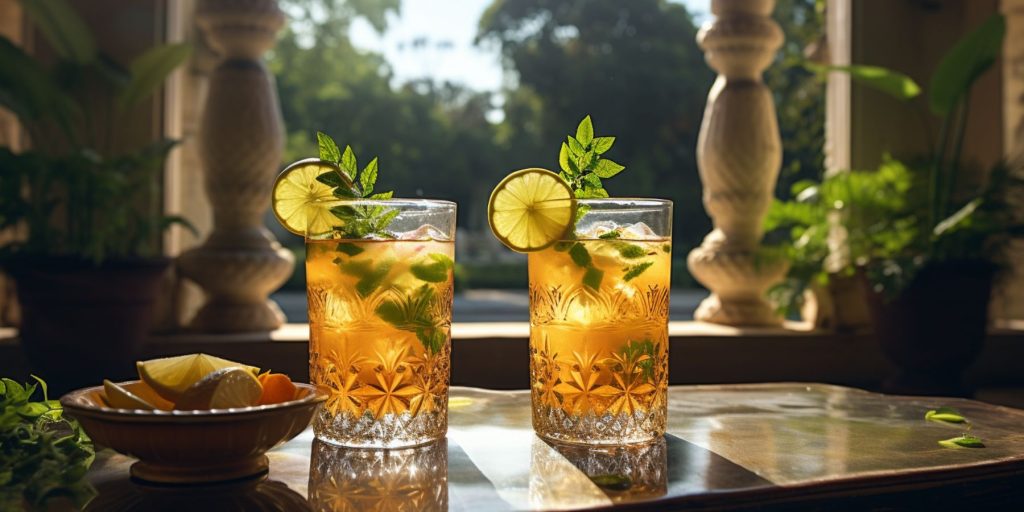 The Mojito has always been a summer classic. It's bright and vibrant, and the cooling mint is like a fresh breeze on a humid day. This Indian-inspired cocktail does what India does best and injects a little spice into the mix. Jaljeera is lemon or lime soda flavored with a spice blend of cumin, coriander, dried mango powder, mint, fennel seeds, and salt. The spice adds a complex burst of flavor, while the citrus soda enhances minty freshness. Keep it classic with white rum, or try a citrus vodka for extra zest.
2. Mango Lassi With Kaffir Lime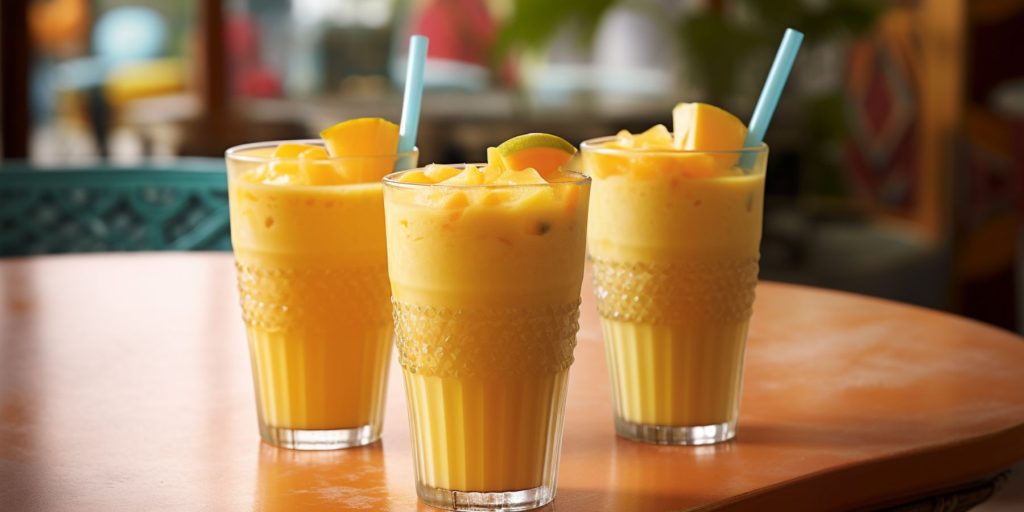 A boozy Mango Lassi might just be the best adult smoothie we've ever tasted. The yogurt lends a creamy and indulgent texture to the cocktail, and the mango adds a sweet tropical kick. The kaffir lime leaves are bright and zesty, and the turmeric and cinnamon add earthy layers to the cocktail. Try it with rum for even more spice, or go with vodka and let the other flavors shine.
3. Watermelon Mojitos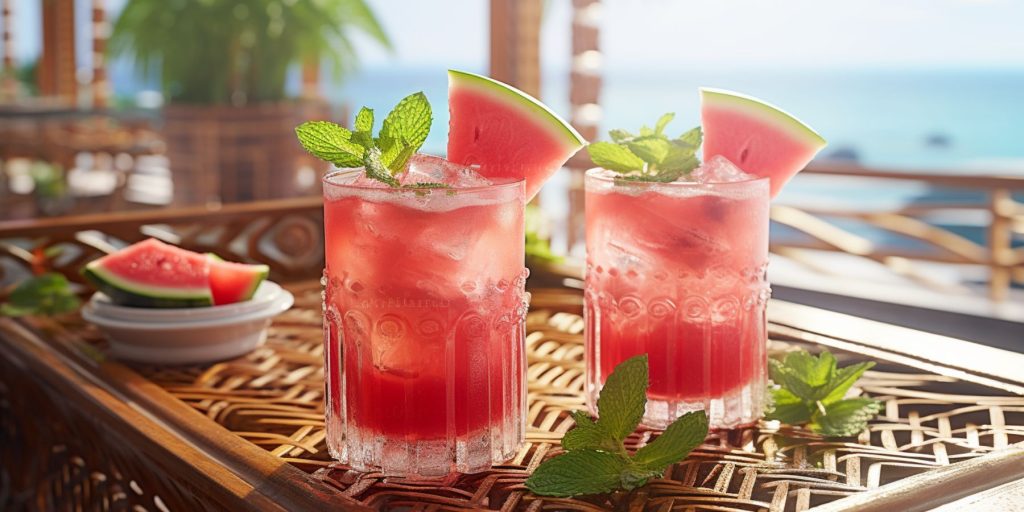 If you've ever walked the streets of India in peak summer, you'll know just how brutal the heat can be. The average daytime temperature is always in the high 80s, and to beat the heat, you need an extra special Indian cocktail. The Watermelon Mojito is our secret weapon, and after one sip, you'll know why. The watermelon and mint create a swirl of pure refreshment, while the lime and rum add a clean bite with every sip.
4. Nimbu Pani Mint Julep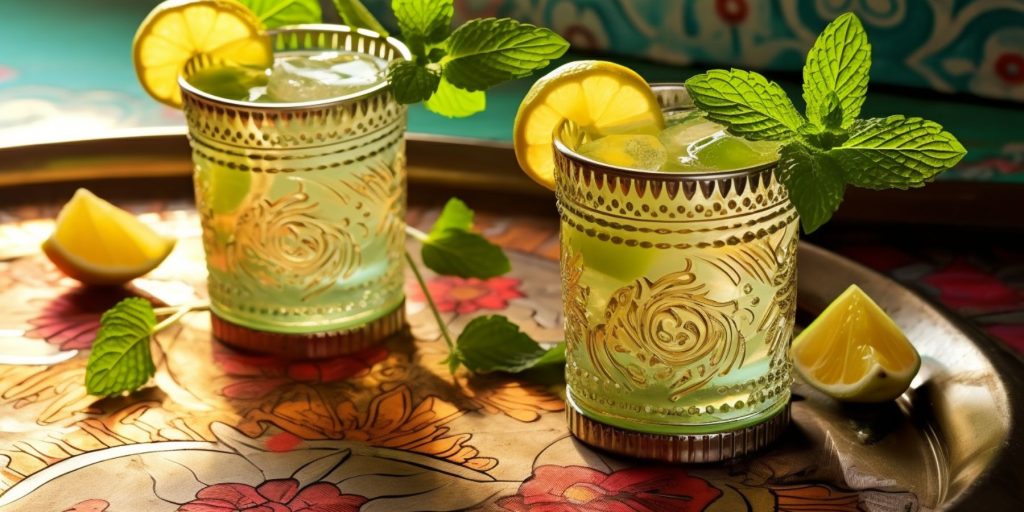 Before muddling this delicious Indian cocktail recipe, let's unmuddle the name. Nimbu means lemon, and Pani means water, so what we've got is a lemonade-infused Mint Julep. Sounds good, right? But wait, it gets even better. Nimbu Pani is spiked with sulphuric black salt, which gives the drink its signature tang. When you put it all together, you get a minty citrus bourbon blast that's seasoned with salt to make the flavors pop.
5. Tamarind Ginger Margarita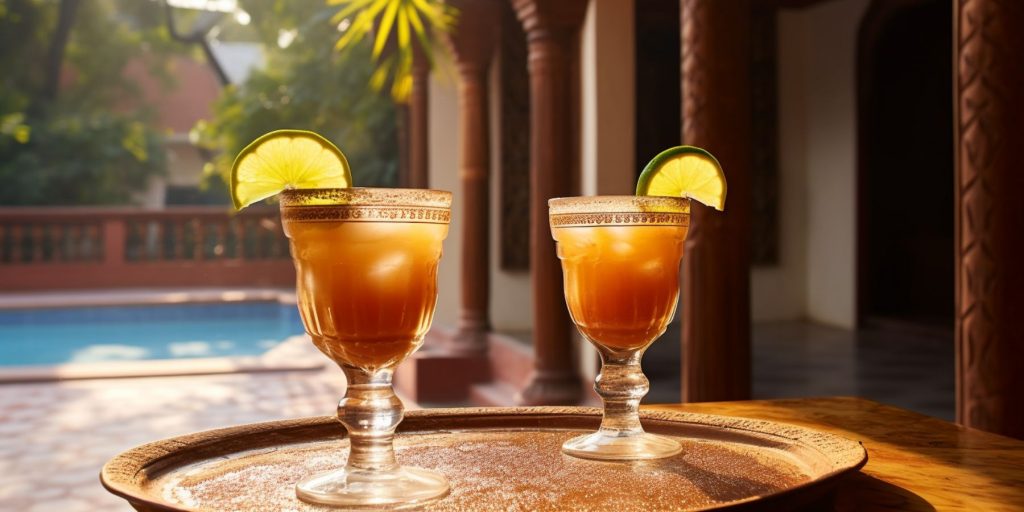 If fusion flavors are your thing, then this India-meets-Mexico Tamarind Ginger Margarita will blow your tastebuds. The tamarind and lemon juice create a mouth-puckering base, and the orange liqueur and ginger syrup provide some sweet relief. Rim the glass with salt and grated ginger for extra zing, or add a touch of chili powder if you're feeling extra spicy.
6. Cucumber Cooler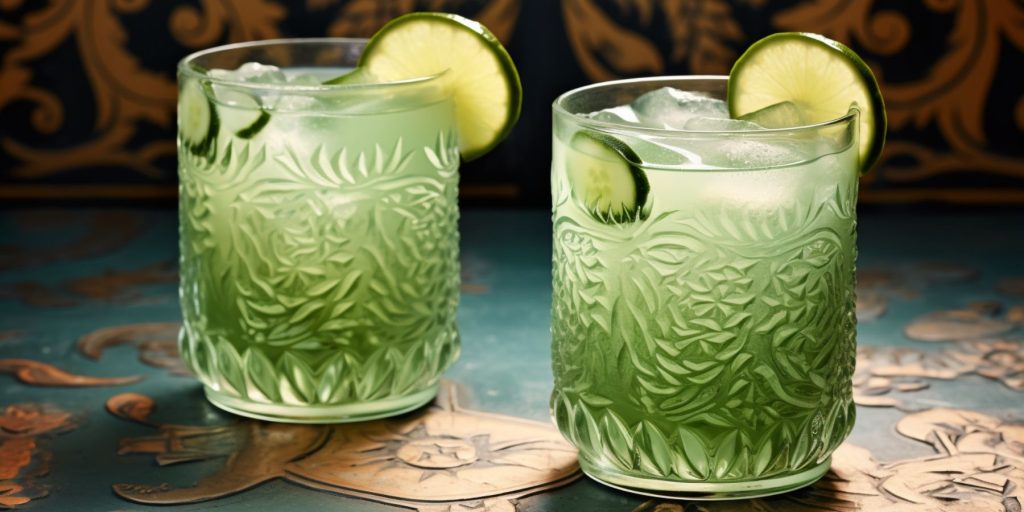 The Cucumber Cooler is a traditional mocktail that's enjoyed all over India. It's perfect for a sweltering summer day and comes together in the short whiz of a blender. Simply add some chopped cucumber, lemon juice, honey, and mint leaves to a blender. Blitz it up and then strain it to remove the solids. Pour the juice over ice, and top it up with water or club soda. For extra zing, season with a pinch of black salt and enjoy!
7. Indian Winter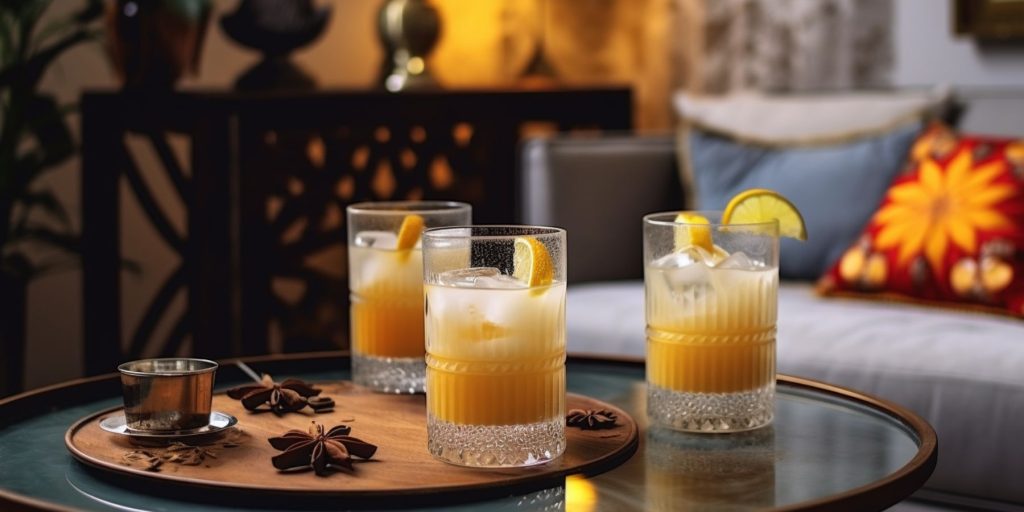 Cardamom is known as the queen of spices, and in this Indian cocktail recipe, she adds exotic flavors and a touch of class. The Indian Winter is a spiced vodka take on the classic Whiskey Sour. The cardamom-infused honey not only sweetens, but also adds a complex bouquet of citrus and herbal flavors. It's balanced with a touch of lemon juice, and shaken with an egg white for the signature sour frothy top.
8. Mango Mojito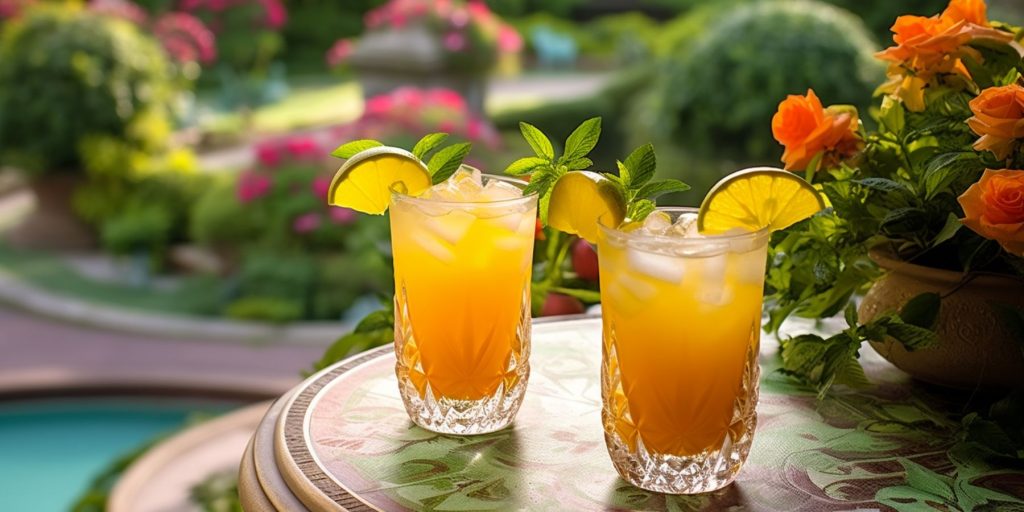 If you've ever enjoyed a cool, velvety sip of a Mango Mojito, you have India to thank for the experience. It's the birthplace of the mango and the population can't get enough of them. They're used in everything from curries and condiments to desserts and most importantly, Mojitos! A Mango Mojito is a fruity and fragrant fiesta, with a smooth texture that only mango can deliver. To transform your Mojito into a Mango Mojito, just muddle in some fresh mango, and add a splash of mango juice to the regular Mojito mix.
9. Masala Chai Sour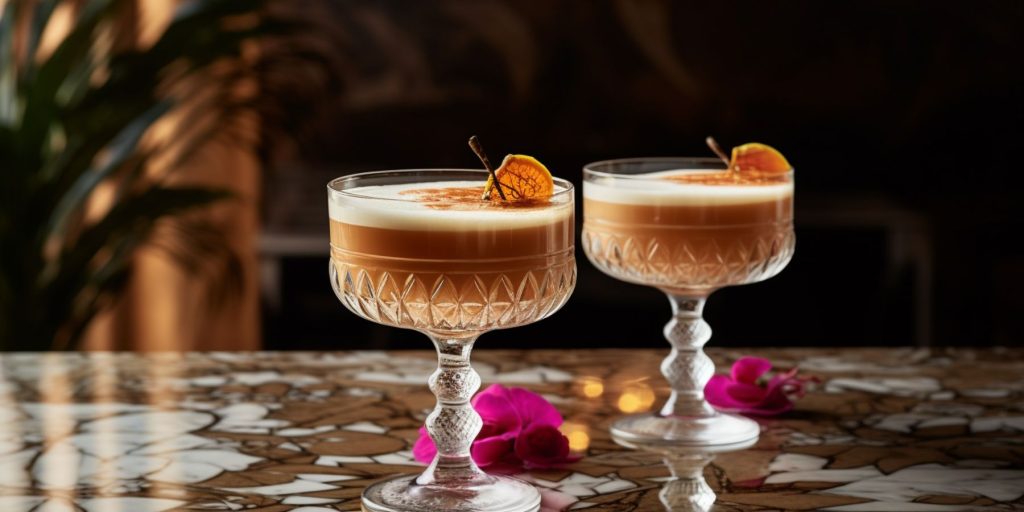 The Masala Chai Sour is another Indian cocktail riff on the Whiskey Sour that features masala chai simple syrup. What's masala chai, you ask? Well, masala means spice, and chai translates to tea. So, masala chai is a spice mix used to make spiced tea. The Masala Chai Sour is sweet yet tart, and it's packed with inviting flavors of cinnamon, cardamom, ginger, all-spice, and nutmeg. The spices bring out the taste of the whiskey and leave you with a lingering spicy and woody finish.
10. Indian Hot Buttered Rum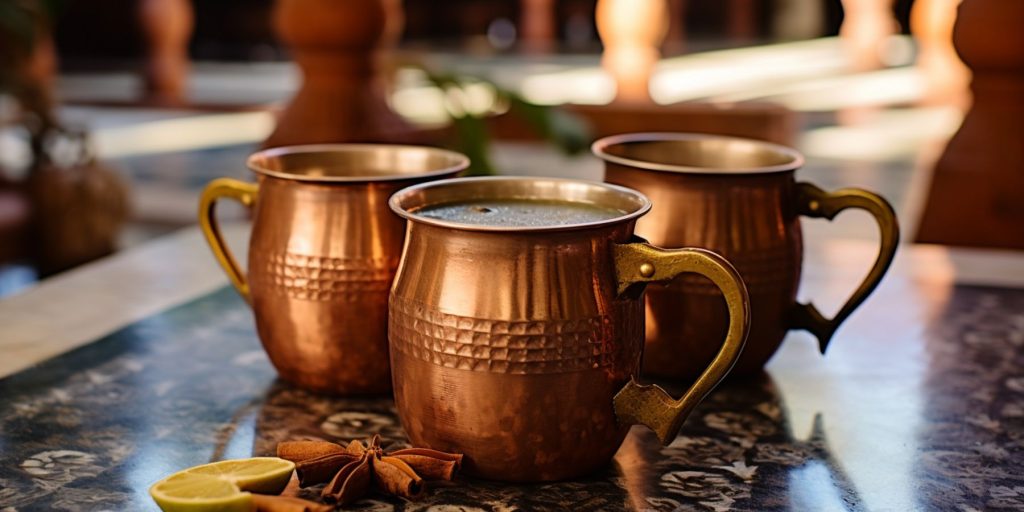 As far as winter cocktails go, the Hot Buttered Rum might just be the king. It's got butter in it and it's a well-known fact that everything is better with butter. To give your buttery bomb an Indian twist, all you have to do is add some chai spice to the usual butter, sugar, and vanilla mix. Top it up with rum and hot water, and you've got yourself a fragrant Indian Hot Buttered Rum.
11. Masala Red Snapper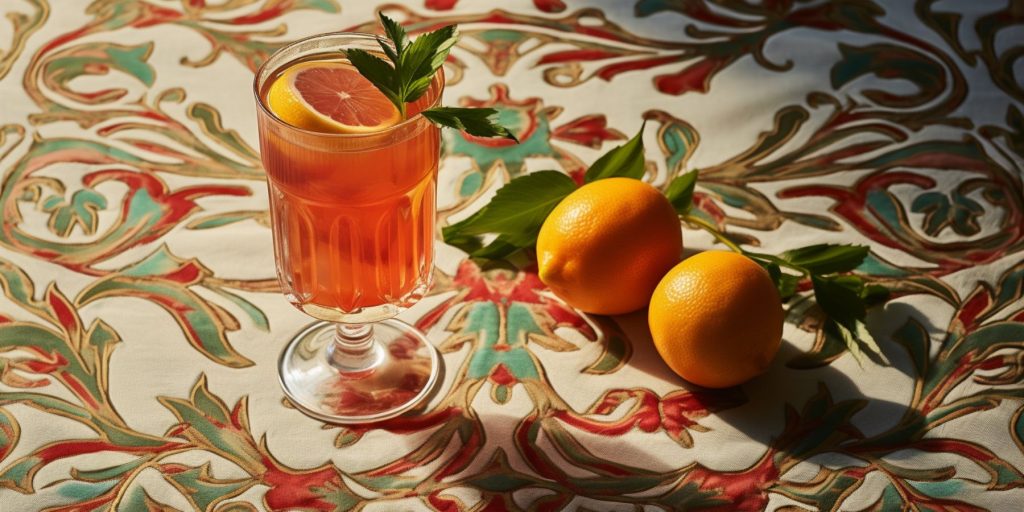 The lesser-known cousin of the Bloody Mary, the Red Snapper is almost identical, except it uses gin instead of vodka. It seems like a small change, but the gin makes all the difference. Where vodka blends into the background, gin is front and center in all its botanical glory. This Indian-inspired version kicks things up a few more notches with the addition of curry masala. Keep it mild and merry, or go Vindaloo hot. You decide how hard you want your Red Snapper to bite.
12. The Bengal Tiger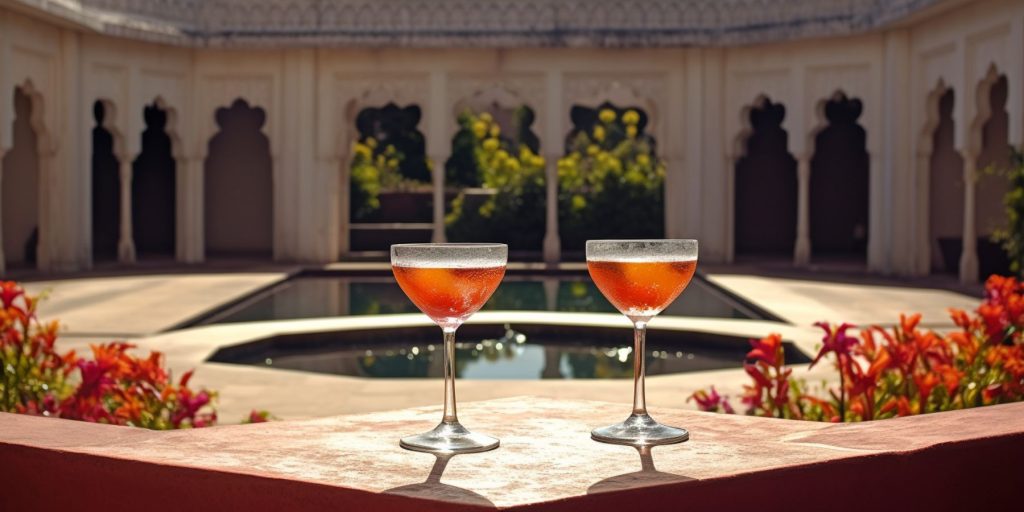 When a cocktail is named after the apex predator of India, you know it means business. The Bengal Tiger is a staunch brandy cocktail with a trio of fruit flavors, featuring cherry liqueur, orange liqueur, and pineapple juice. It's a flurry of full-bodied sweet and sharp flavors that pick up on the brandy's dark fruit and spice. It goes down a treat—but don't be fooled. This kitty has got some bite.
13. Hot Toddy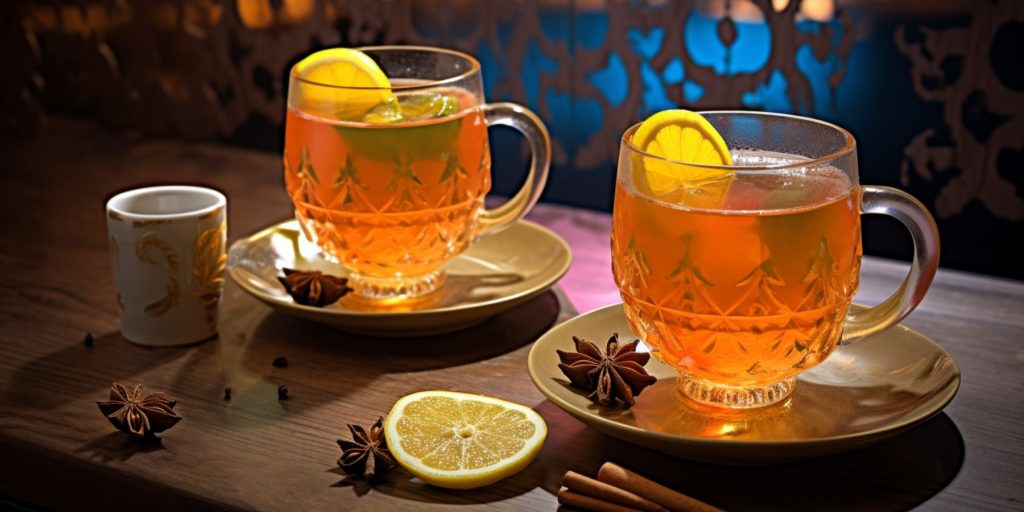 The Hot Toddy might be considered a quintessential British winter drink, but the original incarnation comes from India. It started life as a beverage made from fermented palm sap called a Taddy. By the 1800s, it had evolved into the hot bourbon and lemon cocktail we know today. The beauty of a Hot Toddy is that you can spice it with whatever you like. We recommend a blend of cinnamon, star anise, and cardamom for a warming hug in a mug.
14. Jamuntini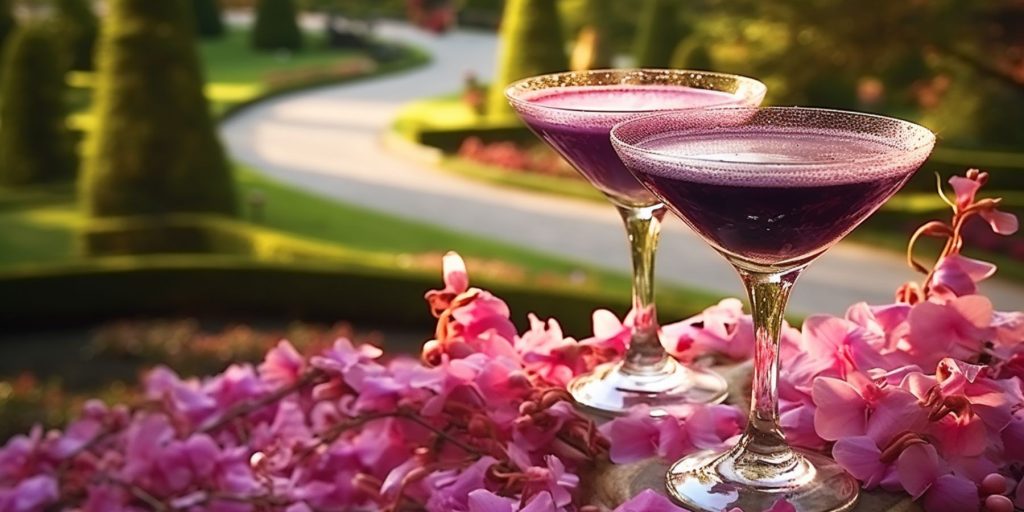 Jamun fruit, or the java plum, is a juicy, berry-like fruit that grows in India. It's sweet and tart with a subtle astringent aftertaste, making it the perfect candidate for a fruity gin Martini with an exotic twist. The skin and flesh are a gorgeous purple, and when muddled for a Jamuntini, it creates a one-of-kind pink and purple cocktail with a unique taste.
15. Jaljeera Gin And Tonic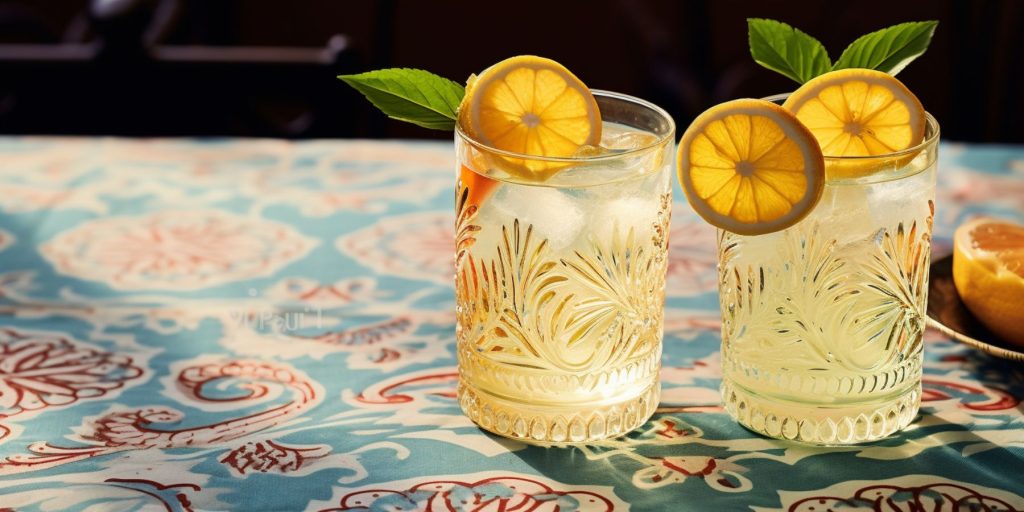 If you thought the standard G&T was refreshing, just wait until you try this spiced-up Indian riff. It uses a blend of tonic and jaljeera—a lemon or lime soda that's spiked with fresh spices. Cumin is the main spice (jeera means cumin), but there are plenty of other interesting flavors, including fresh mint and sometimes coriander. The gin adds another layer of zest and herbaceous flavors that complement the overall flavor profile. It's like a supercharged G&T, Bollywood style!
FREQUENTLY ASKED QUESTIONS
If our list above is anything to go by then we'd say the cocktail scene is alive and flourishing!
Indian cuisine is famed for its use of spices and chili, and fruit flavors pair brilliantly with that combination. Get creative and try a Mango Mojito with tandoori chicken, or Masala Chai Sour with a delicate fish curry. Lassi cocktails are also great for tempering the burn of chili.