Pop the Cork: Our Best Summer Champagne Cocktails
January 20, 2023 by Helena Lombard
Welcome to the only excuse you need to crack open your favorite bottle of bubbly with our list of tempting cocktails with Champagne. From the classics we all love to fun twists on old-school favorites, these refreshing Champagne cocktails will be a hit at your next event.
1. Classic Mimosa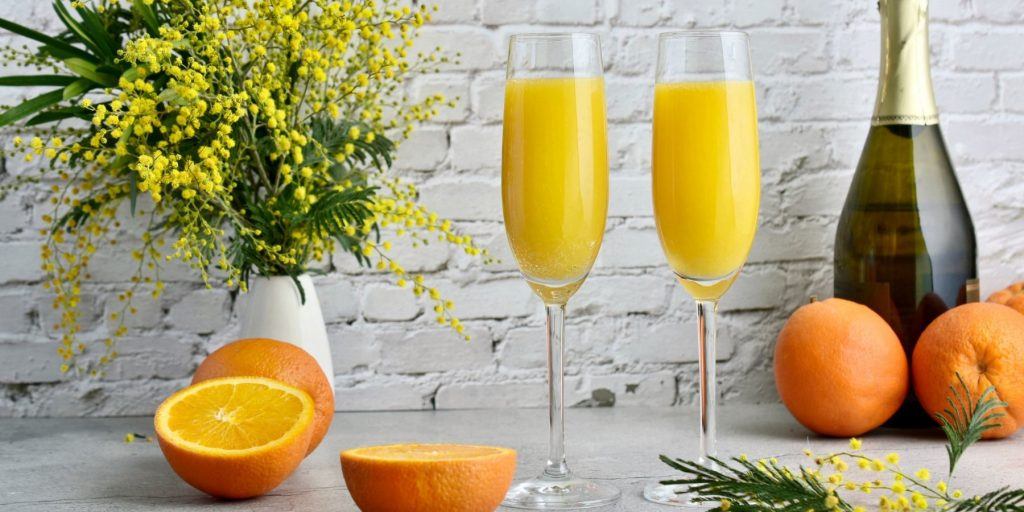 All hail the queen of brunch! The Classic Mimosa has been one of the most popular summer champagne cocktails for ages—and it's here to stay. A simple mix of orange juice and Champagne makes for the perfect breakfast companion and couldn't be easier to make. So, if you have a few friends about to spill through your front door for brunch, make sure you have a pitcher full of mimosas at the ready! Ab-fab!
2. Aperol Spritz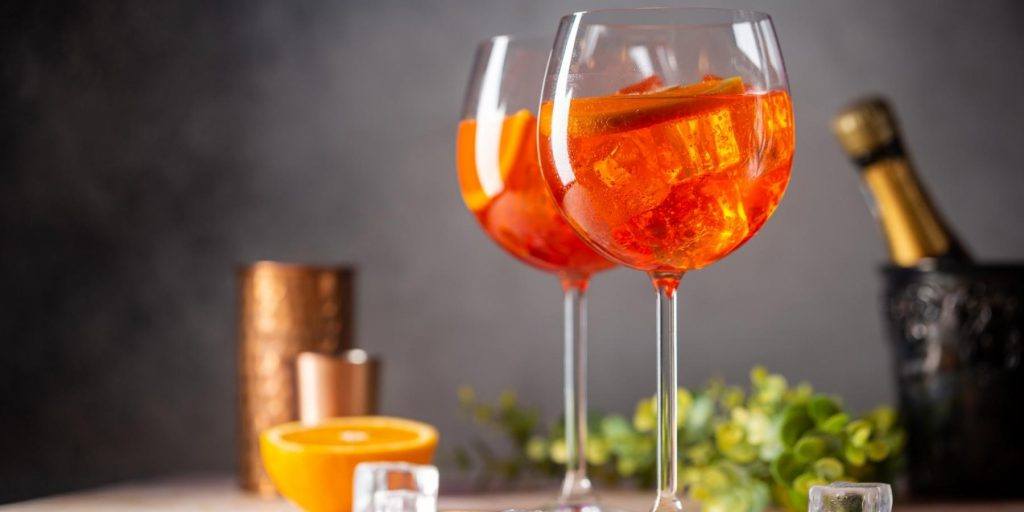 The Aperol Spritz is a classic Italian aperitivo and it's one of the trendiest drinks to enjoy right now. While the traditional version calls for three classic ingredients (Aperol, prosecco, and sparkling water) feel free to mix things up with more modern versions to dress up your bar cart.
In Spritz world there are no hard rules to follow: as long as it's bubbly, slightly boozy and refreshing. And, while there is no doubt that a well-made spritz is absolutely delicious, this Italian drink is more about the ritual it evokes. So, sit back with your very best friends and serve these on slow summer afternoons. Life just doesn't get better than that.
3. Bellini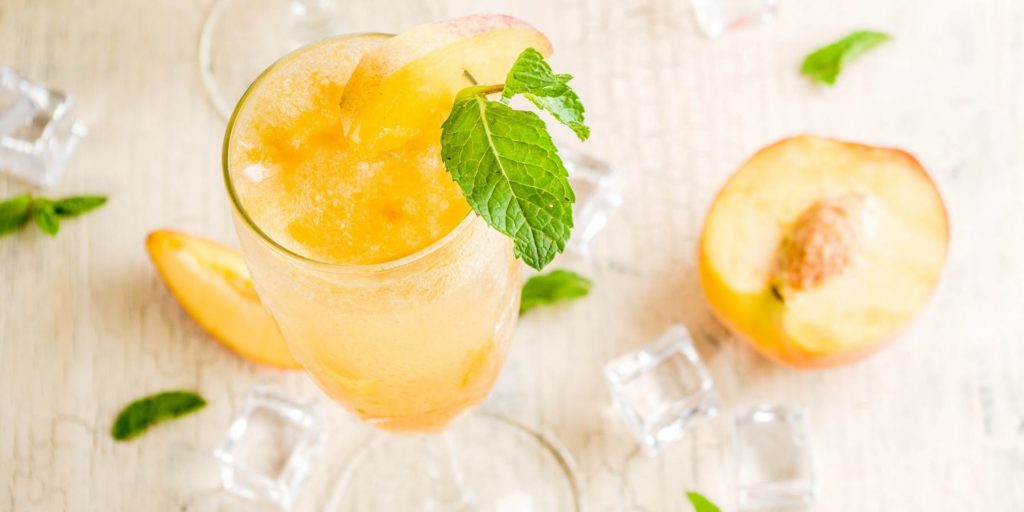 The Bellini is a classic 2-ingredient Champagne cocktail best made during peach season in summer. With so many peach-producing regions across the US, you can make these seasonal summer Champagne cocktails with the right balance of flavors. While not strictly a 'Champagne' cocktail, this classic Italian cocktail is made with prosecco instead. Pink and pretty as a peach, serve these as your welcome drink of choice this summer.
4. Mimosa Margarita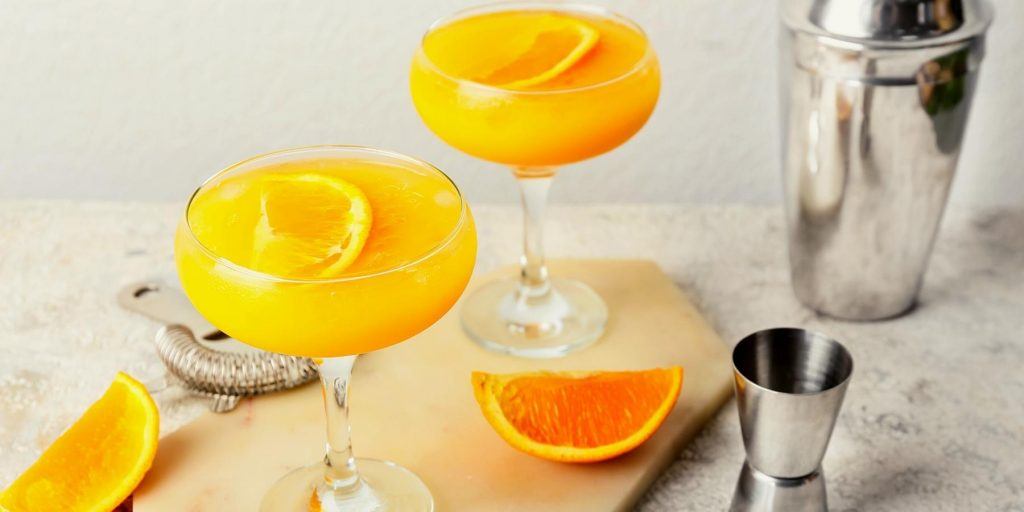 Introduce some tequila to your Mimosa recipe for a brunch cocktail that packs a punch. The Mimosa Margarita is fairly new to the cocktail scene, and we are here for it! The recipe just makes sense and gives you the best of two worlds: The zesty orange bubbles of the mimosa and the earthy sweetness from the tequila are meant to be together. Serve these summer Champagne cocktails for the perfect pick-me-up on a warm day during your next brunch.
5. Summer Fling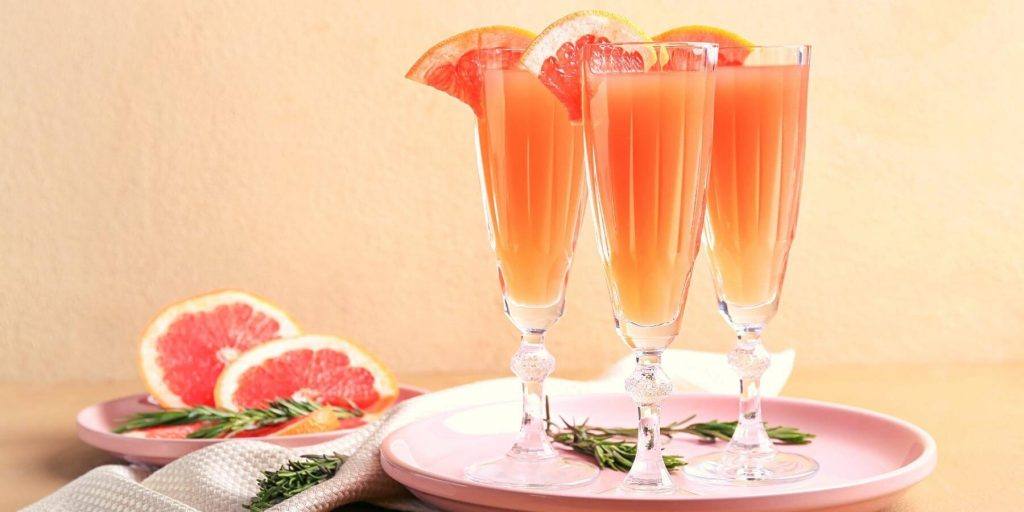 Make it an unforgettable Summer with these refreshing Champagne cocktails. The Summer Fling is more innocent than it sounds and is perfect for when you want to add a bit of elegance to your evening. Made with dry rose, Brut Champagne, lemonade, fresh strawberries and edible flowers, this beautiful cocktail will perk you up and make your heart sing.
6. Apple Cider Mimosa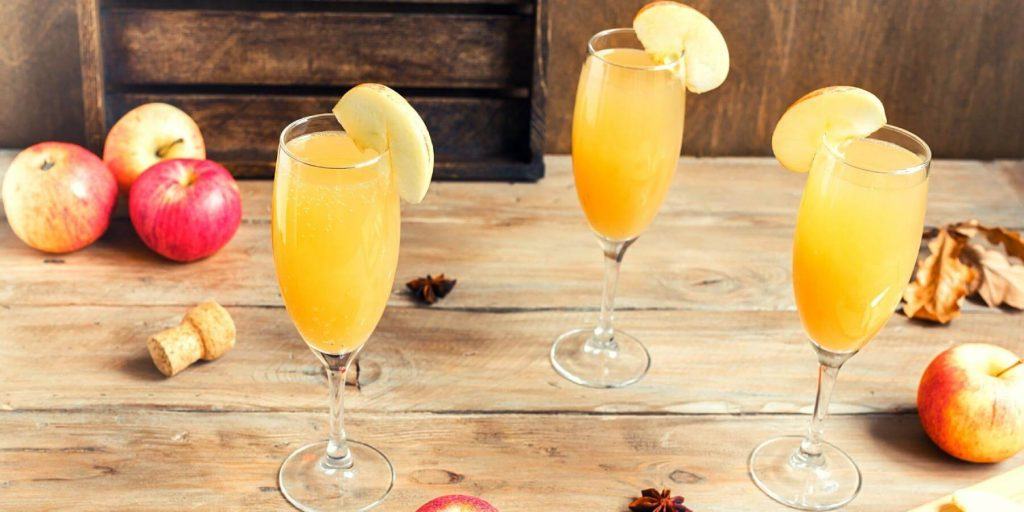 As summer ends and fall begins, apple cider season arrives. Make these Apple Cider Mimosas for a little taste of country life or to celebrate the end of summer. To make one of these delicious cocktails with Champagne, replace the orange juice with fresh apple cider, and add a sugared cinnamon rim for some extra pizzazz. Simple and delicious.
Love a fall vibe, even in summer? 9 Bourbon-Based Summer Cocktails to Beat the Heat
7. Champagne Punch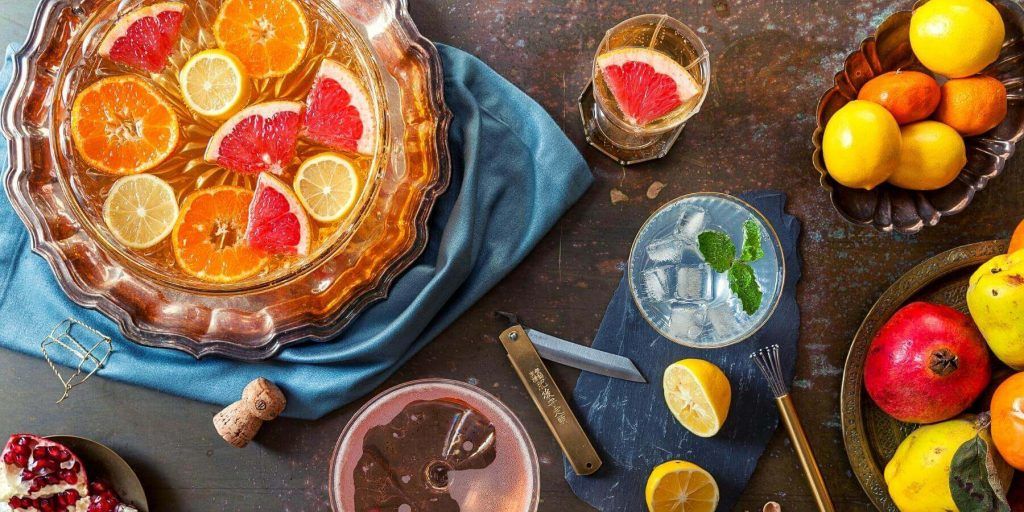 Make Champagne Punch your go-to crowd-pleaser this summer, and makes a great beach cocktail. Bubbly and filled with fresh flavors, you'll be mixing Champagne or prosecco with ginger ale, orange liqueur, and fresh pineapple juice. Serve it in a punch bowl garnished with sliced orange and lemon, fresh cranberries and raspberries, and mint leaves. The bubbles will last for around 20 minutes, so make sure your guests serve themselves pronto! Best for big summer celebrations and Champagne-loving friends.
8. Hawaiian Mimosa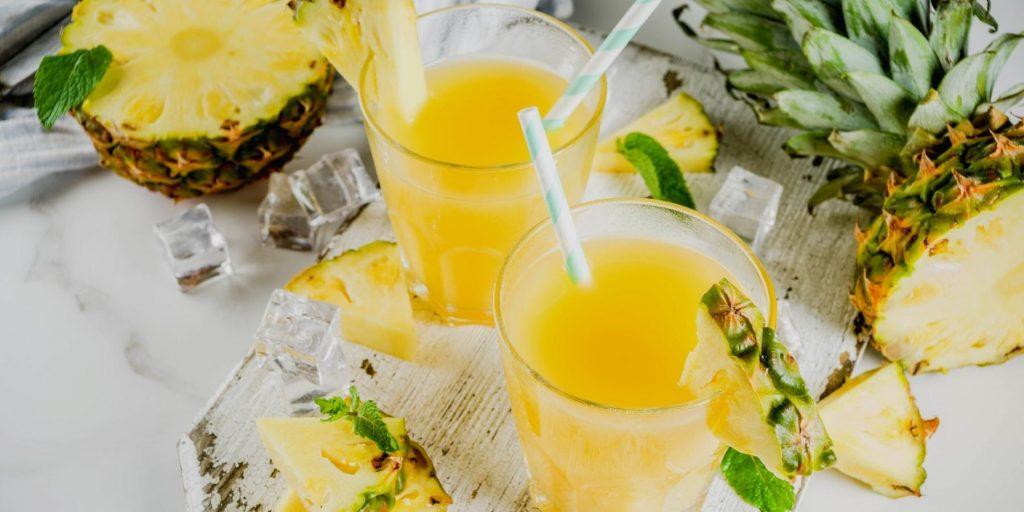 Prosecco, coconut rum, pineapple juice, and grenadine come together for this Hawaiian party in a glass. The Hawaiian Mimosa is a brilliant brunch cocktail to serve during your beach holiday. These new summer Champagne cocktails are so trendy they've gone viral on TikTok. So, dream your way to a tropical island and serve these as the star drink if you're hosting a bachelorette party.
9. French 75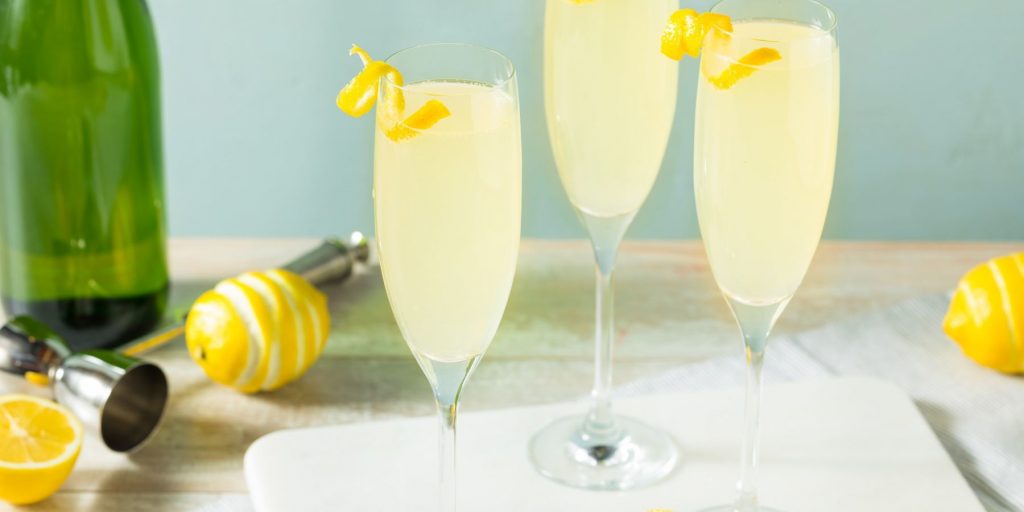 Named after a field gun used in World War I, this deceptively dainty drink packs a punch. The recipe was first devised in New York and is made with Bulldog Gin, champagne, lemon juice, and simple syrup shaken with ice and strained into a sugar-rimmed flute or Martini glass. Best served icy cold, the French 75 cocktail is easy to make into a batch and will add a bit of joie de vivre during a slow brunch or lunch with good friends.
Gin enthusiasts, this way: 11 Effortlessly Elegant Summer Gin Cocktails
10. Champagne Margarita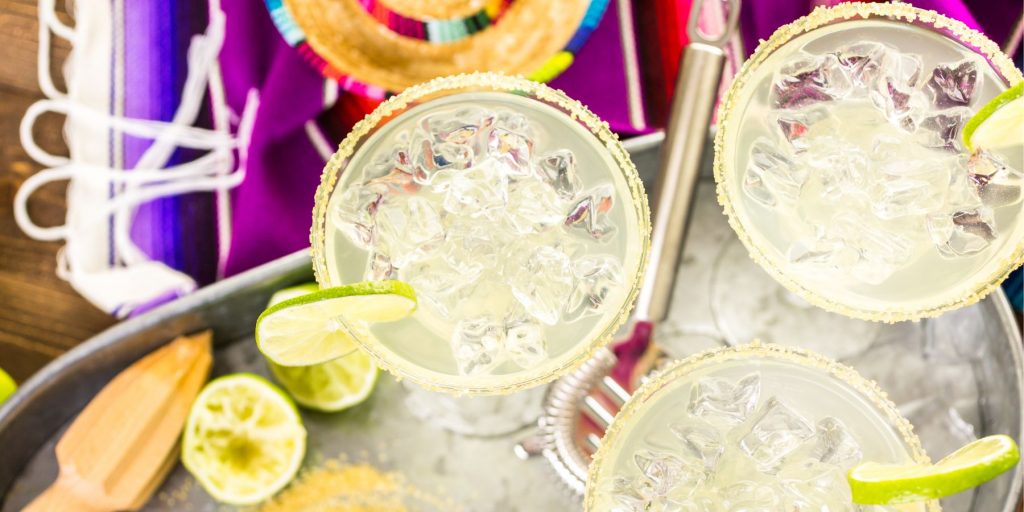 Radiant and beaming, with plenty of citrus zest and a suave tequila backbone, the tempting Champagne Margarita can always be counted on to get the party started. Part French, part Mexican, and all-out gorgeous, it's a must-try for tequila lovers and Champagne fans alike!
Pour like a pro: Your Guide to the Best Tequila for Margaritas
11. Cranberry Mimosa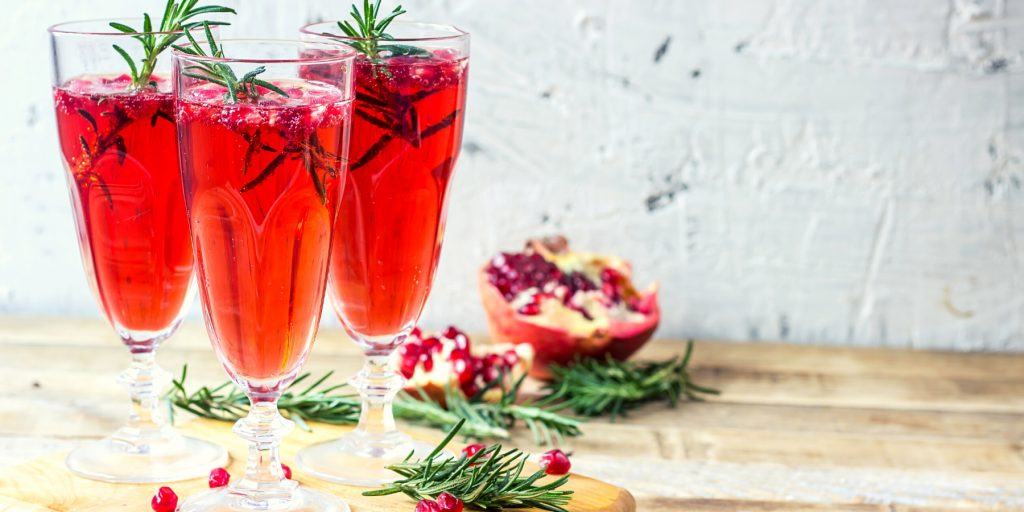 The elegance of the widely popular Mimosa lies in its simplicity and this cranberry version adds a splash of color and holiday charm. It's sweet, dry, and tart all at the same time and it's ready in a flash. Make sure the cranberry juice and champagne are well chilled and garnish your Cranberry Mimosa with fresh or frozen cranberries for extra flair.
12. Grand Mimosa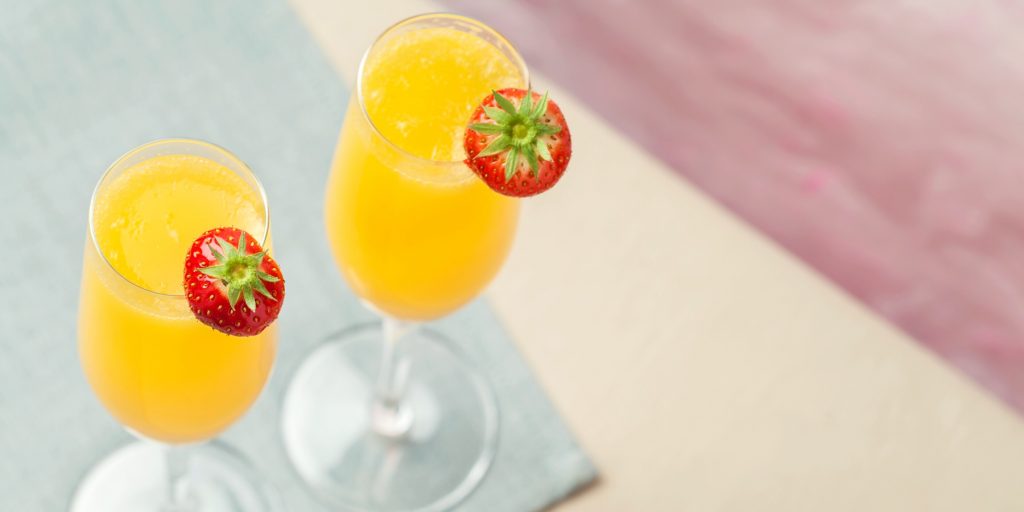 Take your regular Mimosa to a top-shelf level with the addition of a zesty splash of Grand Marnier. While it might seem like a tiny twist on the traditional recipe, this Cognac-based orange liqueur gives it a big flavor makeover, resulting in a decidedly intriguing Grand Mimosa.
Learn more: Grand Marnier vs Cointreau: Everything You Need to Know
13. Strawberry Mimosa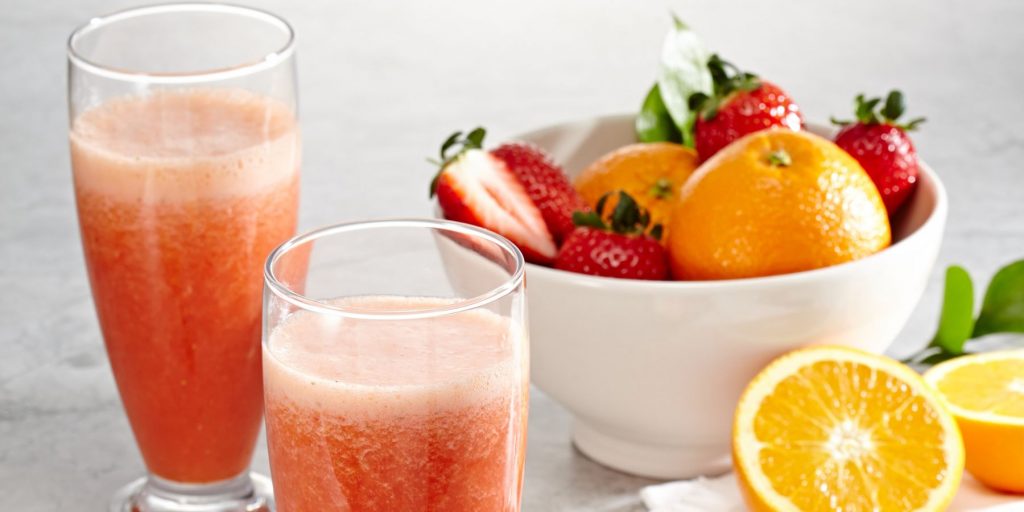 Our bright and vibrant Strawberry Mimosa is a super simple cocktail to add to your weekend breakfast table or to whip up for any last-minute celebrations. To make one, just follow our classic mimosa recipe and just swap out the orange juice with fresh strawberry juice for an easy variation And if you're feeling fancy you can use a freshly-made strawberry purée. Tasty!
14. Strawberry Champagne Cocktail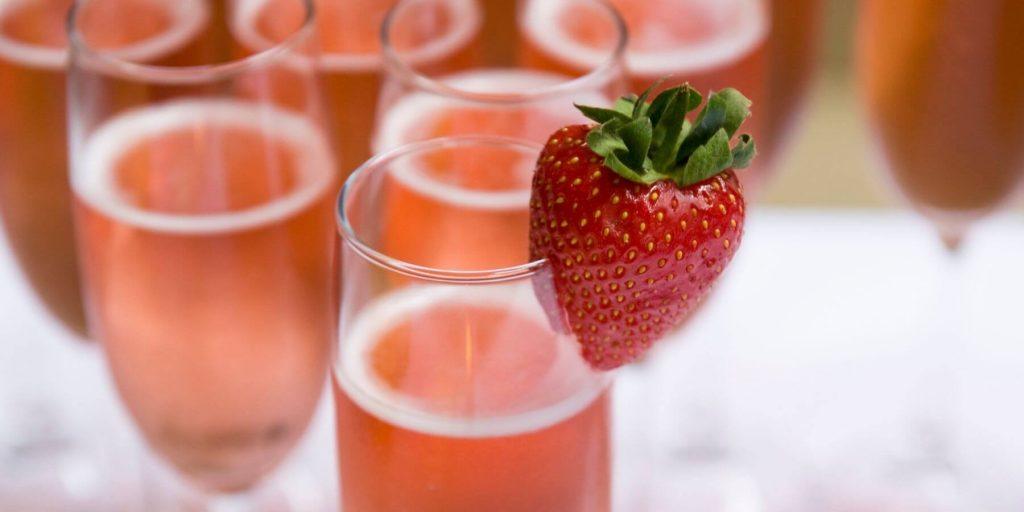 Champagne and strawberries are a marriage made in heaven. Not overly sweet, just a little tart, and totally perfect! This Strawberry Champagne Cocktail recipe is simple to prepare and even easier to sip. An elegant drink that adds a hint of sophistication to just about any occasion.
15. Champagne Martini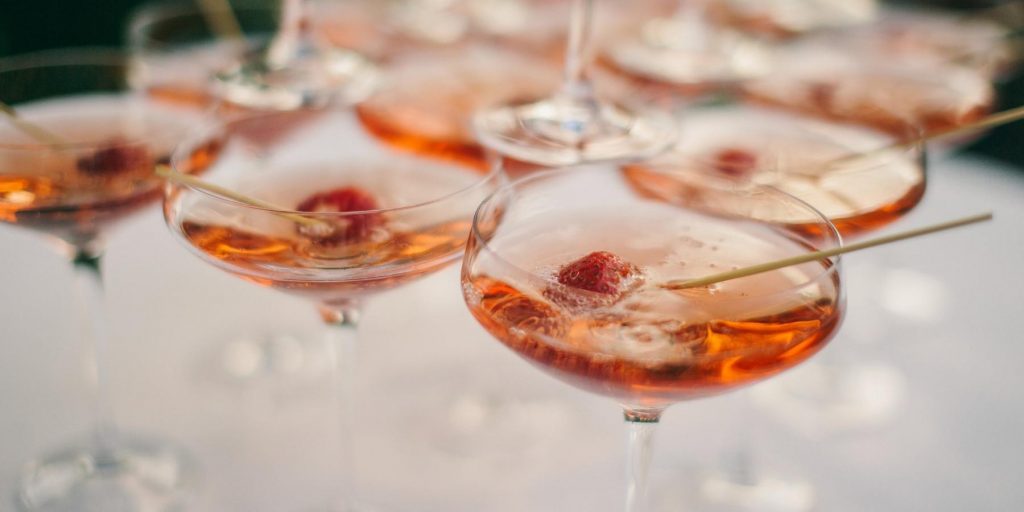 The delightful and delicious Champagne Martini is a perfect case of true romance between two opposites – SKYY Vodka and Champagne, along with some freshly squeezed lemon juice, a sugar rim, and a Maraschino cherry to garnish. We love the Champagne Martini recipe for its sophistication and luster. Also, it helps that it is quick and easy to make at home but still looks extra impressive.
FREQUENTLY ASKED QUESTIONS
Champagne is a beautiful blank canvas begging to be flavored-up. From pineapple juice and coconut rum to ginger ale, orange liqueur and apple cider, you'll be spoilt for choice.  
Make a classic Kir Royale and mix in some blackcurrant liqueur or for a Mexican twist add tequila and make some Margarita Mimosas.  
Absolutely! According to the experts, the ideal Champagne-drinking temperature is between 47 – 50°F. 
Champagne combines well with a variety of liquors, especially in cocktails. SKYY Vodka shines in a Champagne Martini, while Bulldog Gin takes a dapper bow in the French 75. See The Mixer for a full list of lovely Champagne cocktails.
Champagne is a sparkling wine produced exclusively in the Champagne region of France, while a Champagne Cocktail is a cocktail that combines Champagne with other ingredients such as sugar, bitters, and liqueurs. The main distinction lies in their composition: Champagne refers to the wine itself, while a Champagne Cocktail is a mixed drink made with Champagne as one of its components. The cocktail enhances the flavor and adds complexity to the Champagne, creating a unique and refreshing beverage.