16 Delicious Memorial Day Cocktails
May 15, 2023 by Anna-Bet Stemmet
Memorial Day cocktails, anyone? As the sun shines brighter and the weather warms up, it's time to dust off those patio chairs and fire up the grill for Memorial Day celebrations. And what better way to toast to the occasion than with some delicious and refreshing drinks?
From fruity and tropical to classic and sophisticated, we've got you covered with some of the best Memorial Day cocktail recipes to delight your guests this year.
1. Strawberry Margarita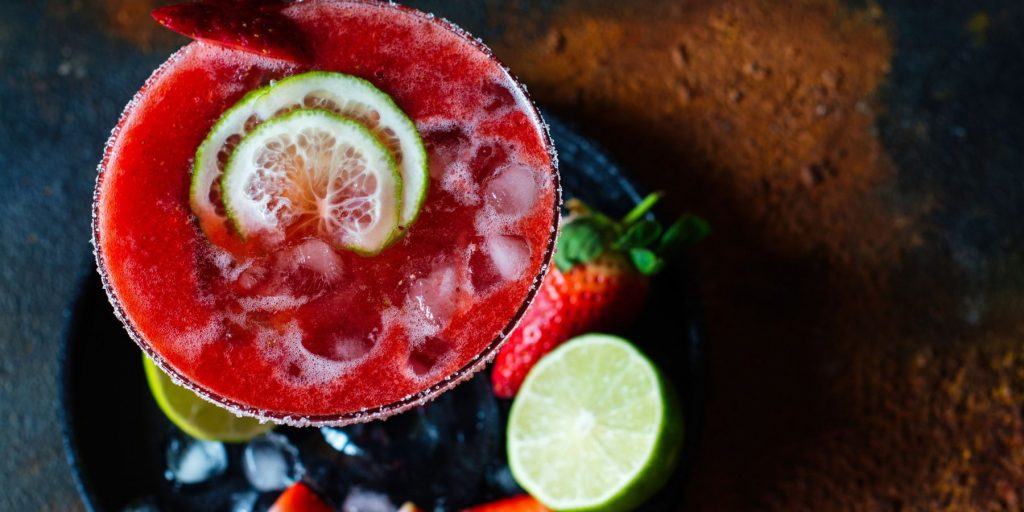 If you like your Memorial Day cocktails to lean into the red, white, and blue theme, a Strawberry Margarita can add a nice pop of red to your table. Strawberries are in season from mid-May to early July in the eastern and midwestern northern states, so get some fresh berries to make a really flavorful batch if you can.
2. Sex on the Beach Cocktail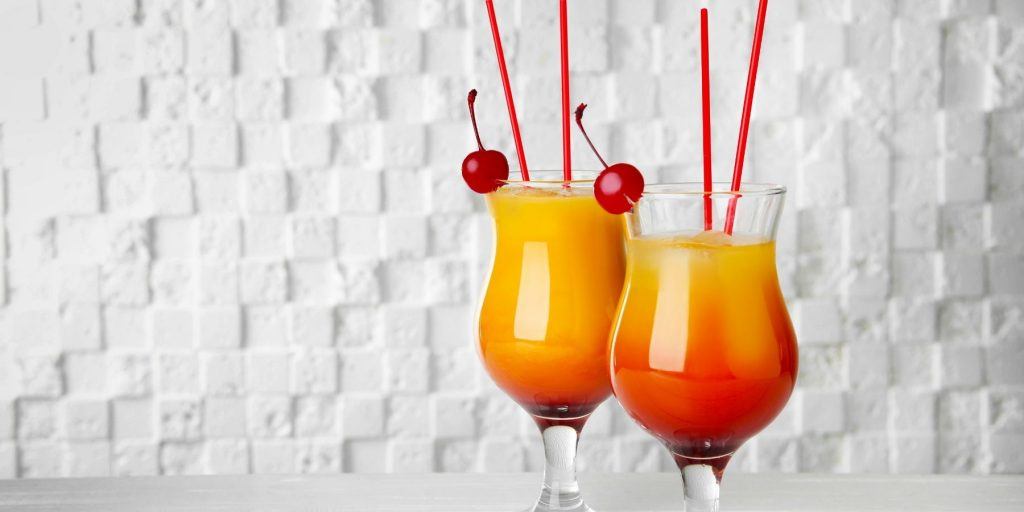 A prettily layered cocktail that always hits the spot, a Sex on the Beach cocktail has near-universal appeal. The first half of the drink contains intensely fruity peach schnapps which are combined with orange and pineapple juice to push the flavor profile into a tropical space. Then, on top of this, the next layer contains SKYY Vodka that is shaken with tart cranberry juice and a bit of raspberry liqueur – simply delicious.
3. Michelada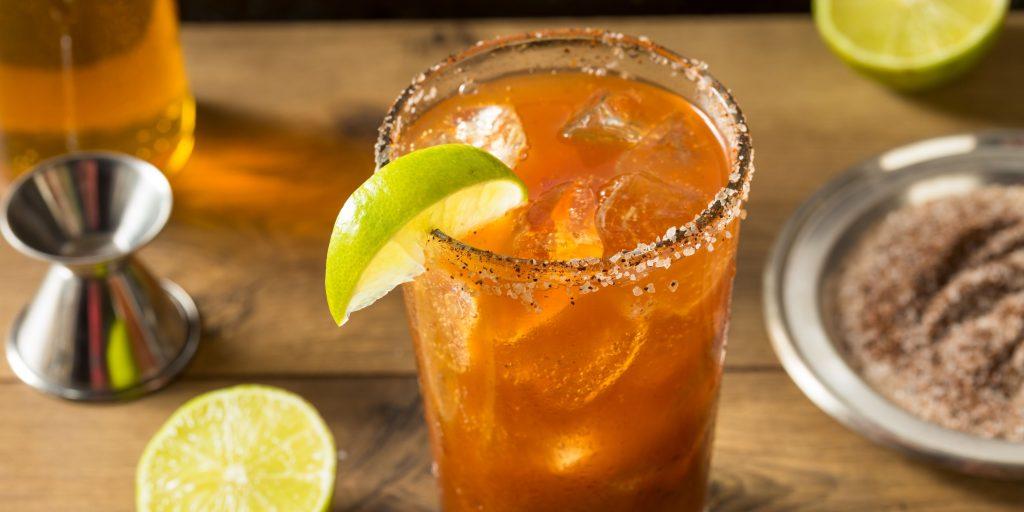 No list of Memorial Day party drinks would be complete without the Michelada. This tasty beer cocktail is similar to a Bloody Mary, but the vodka is swapped out with a light Mexican beer, and the tomato juice is replaced with Worcestershire sauce. It's the perfect light and zesty sip for an outdoor shindig.
4. Dirty Shirley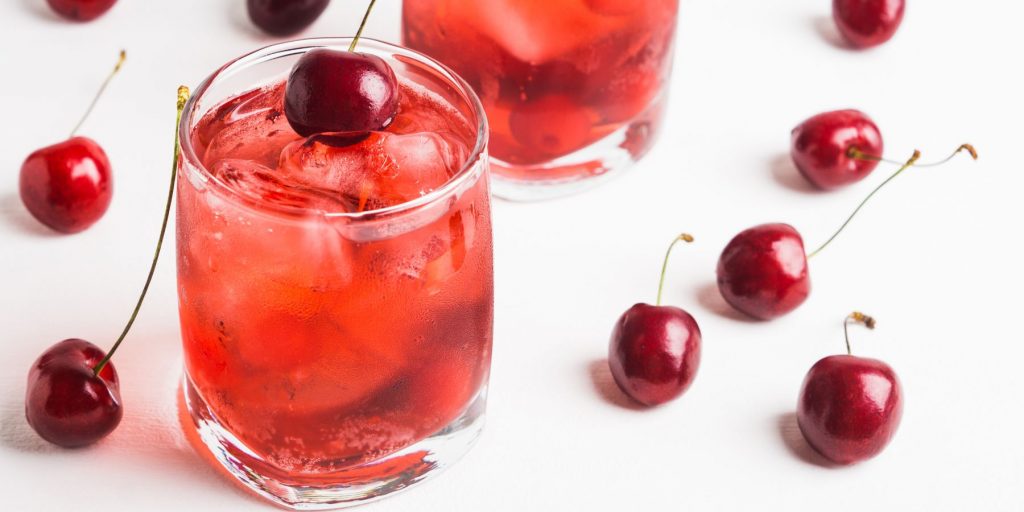 A classic Shirley Temple mocktail is a great option if you want to offer your guests a non-alcoholic option, and then it's as simple as adding 2 oz of SKYY Vodka to the glass to turn it into a nostalgic Dirty Shirley. When you have quite a few people over it's nice to have an easily adaptive drink like this on the menu that can be scaled to suit various tastes.
More mocktails: 8 Easy Mocktails for Simple and Clean Sipping
5. Sea Breeze Cocktail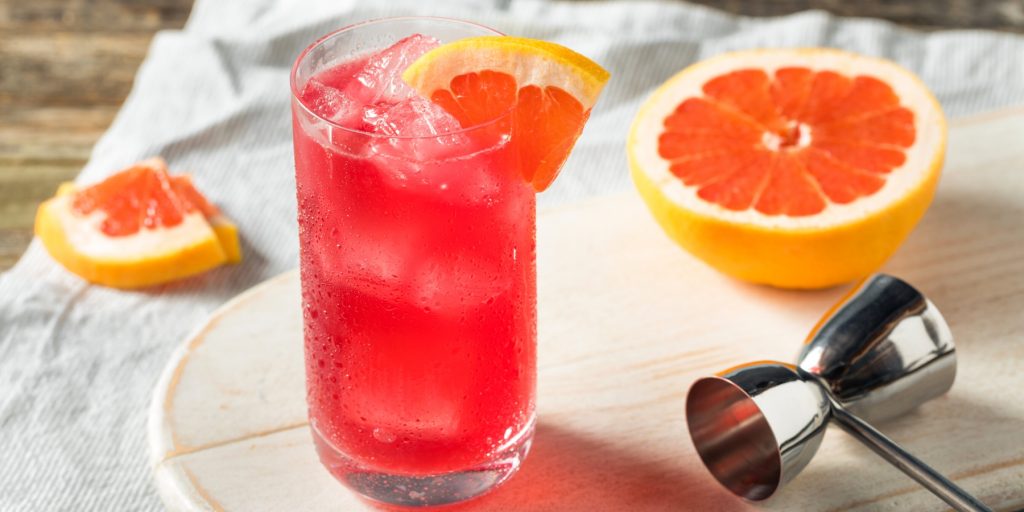 The best Memorial Day cocktails tend to pair well with flame-kissed foods, and the Sea Breeze is a great pairing for finger-licking dishes like BBQ ribs and chicken wings. Made with an easy blend of vodka, cranberry, and grapefruit juice, it's a tasty and nostalgic throwback filled with zingy fruit flavors.
6. Ranch Water Cocktail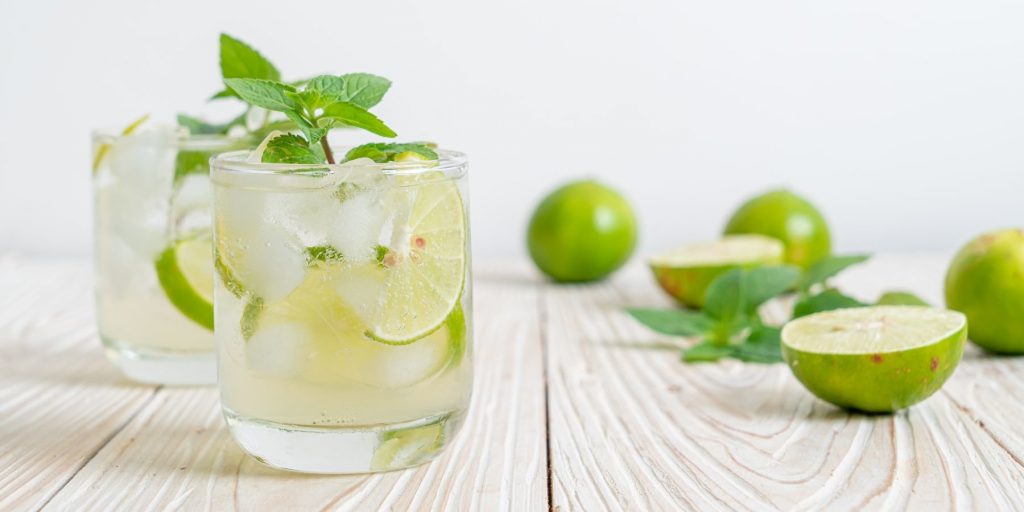 If you've ever spent time on a languid veranda in West Texas at the height of a simmering summer, you've likely experienced the joy of a Ranch Water cocktail recipe first-hand. This iconic summertime sipper is a Texan staple that will cool you down like nothing else.
7. Long Island Iced Tea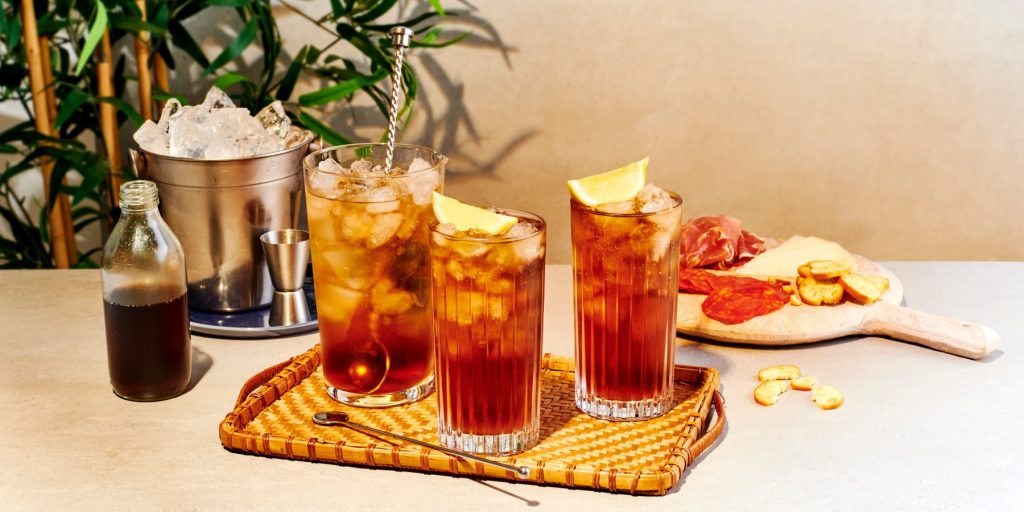 Popular Memorial Day cocktails for 2023 include the iconic Long Island Iced Tea. It's simple to batch for a crowd, and the flavor profile makes for an easy sip. These tequila summer cocktails are quite potent, so stick to the measurements. For a lighter version, you can also take the amount of liquor down a notch to ½ oz of each and add more cola.
8. Cadillac Margarita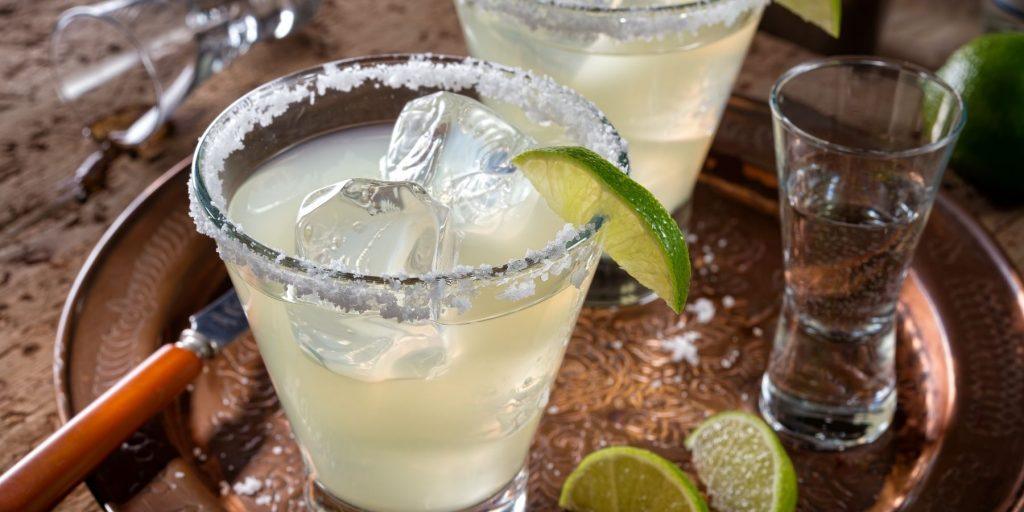 If you want to add a dash of sophistication to your Memorial Day weekend get-together, we highly recommend the Cadillac Margarita. Also known as the Grand Margarita, the recipe for this top-tier drink follows the Classic Margarita recipe but with the addition of aged tequila, and Grand Marnier. This top-shelf orange liqueur adds an exotic orange taste and amazing depth of flavor.
Learn more: Grand Marnier vs Cointreau: Everything You Need to Know
9. Rum Runner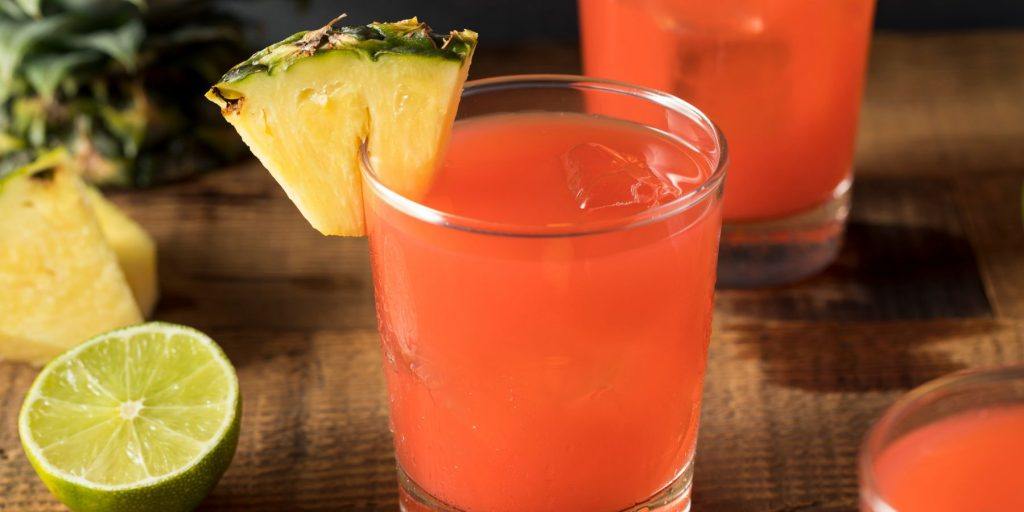 Memorial Day weekends are made for summery dishes, and rum-based drinks like the Rum Runner make a great accompaniment for everything from grilled vegetable skewers to gourmet hotdogs. A terrific tropical drink that's on the stronger side, this effortless cocktail is sweet and fruity, filled with fruit liqueurs, juices, and a sneaky bit of kick.
Read next: The 10 Best Memorial Day Party Ideas for 2023
10. Aperol Spritz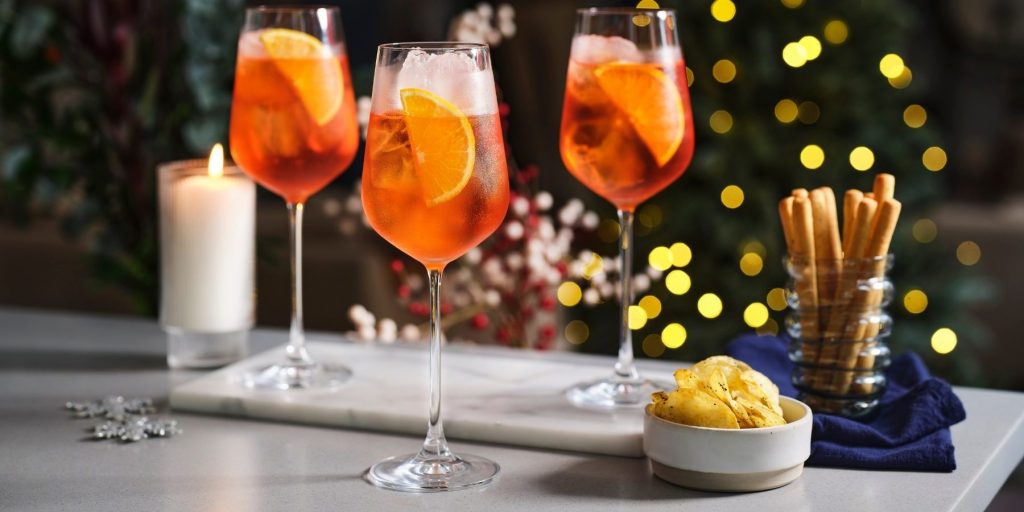 The Aperol Spritz is having a major moment right now, so if you'd like to go with a Memorial Day cocktail that is seriously on trend, this is the one. Since most of the ingredients are sparkly, we recommend you pour these one at a time. It comes together quickly and is very simple to serve for a crowd.
11. Strawberry Daiquiri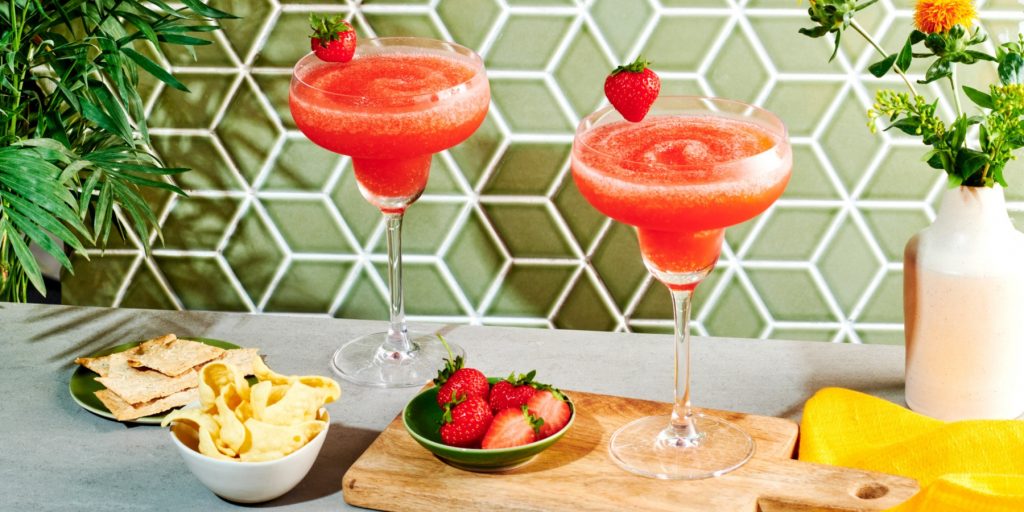 For a Memorial Day drink that tastes like a sip of sunshine, opt for the Strawberry Daiquiri. An obligatory poolside order on vacation, the pretty-in-pink Strawberry Daiquiri is the ultimate summer classic. Traditionally made with rum, it can be whipped up in seconds with a blender to enjoy on warm sunny days outdoors.
12. Hurricane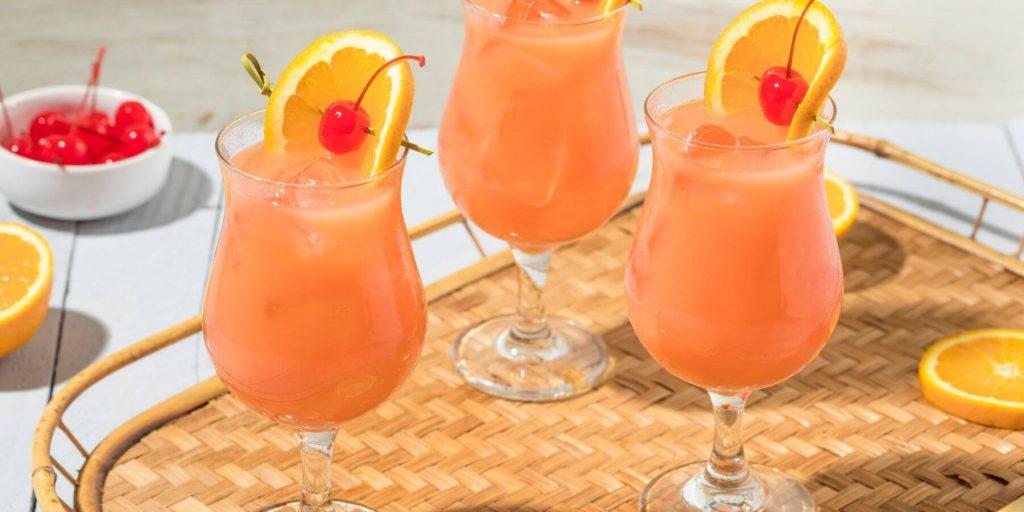 Featuring light rum, dark rum, lime juice, orange juice, passionfruit purée, simple syrup, and grenadine as ingredients, the Hurricane cocktail is one of the best tropical drinks to serve to a crowd. It is traditionally garnished with a slice of orange and a maraschino cherry (just in case you need any more fruit in there!), which is said to mimic Mardi Gras décor.
13. Mint Julep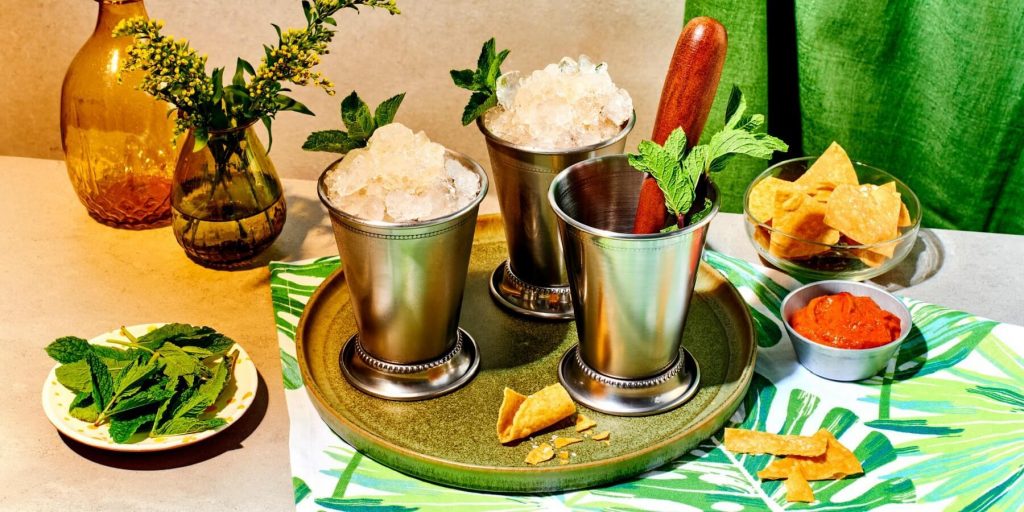 Fun fact about the Mint Julep – it used to be enjoyed as a breakfast drink in Virginia in the 1800s! While we won't recommend indulging quite that early in the day, we can attest to the fact that this minty-cool drink is a superb serve on warm afternoons. Since it's poured over crushed ice, it is best to prep it one at a time, but you can set up the bourbon, simple syrup, and mint leaves, and allow guests to help themselves throughout the day.
14. Tom Collins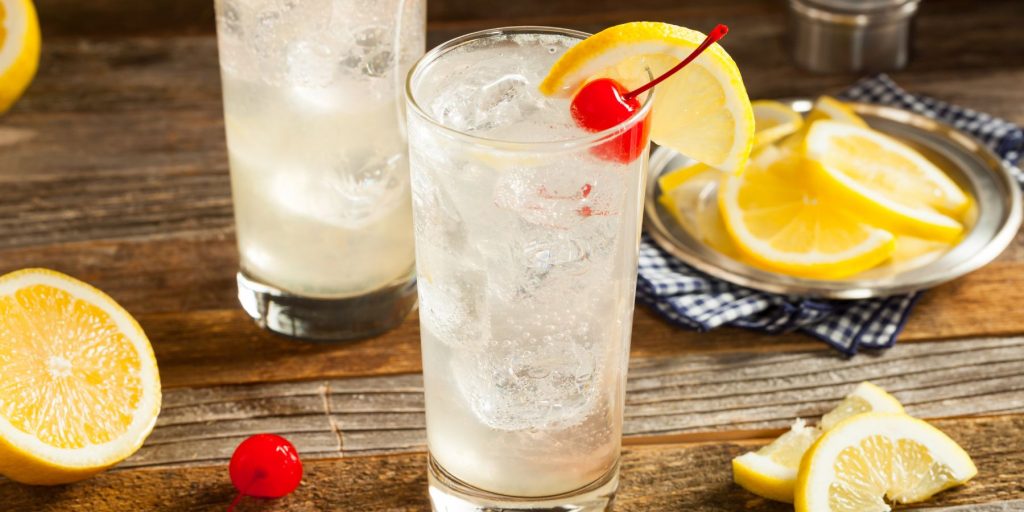 Memorial Day vodka cocktails don't get easier than the simple Tom Collins. This iconic highball is a variation of the classic Gin Sour, and the ideal drink to clink when the weather is balmy and you want something ice cold, tall, and delicious to sip at leisure.
15. Paloma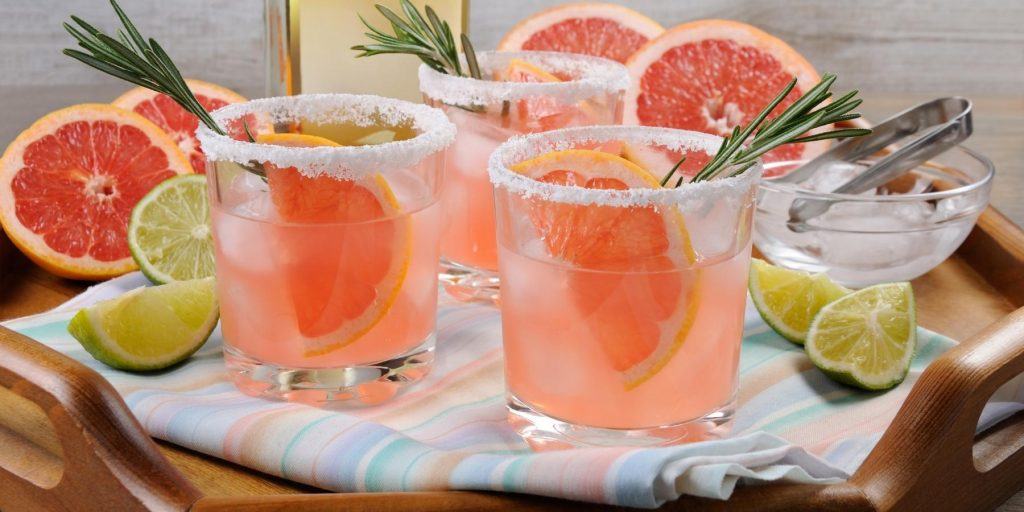 The pretty Paloma is a zesty classic that always goes down a treat. To make a batch, combine Espolón Tequila Blanco, fresh grapefruit juice, lime juice, and agave nectar in a small pitcher and stir. When you serve it to your guests, add 3 oz of the pre-made Paloma to a glass over ice, and top it off with club soda. A salted rim is a nice touch and fresh grapefruit rounds it off perfectly as a garnish.
16. Negroni Sbagliato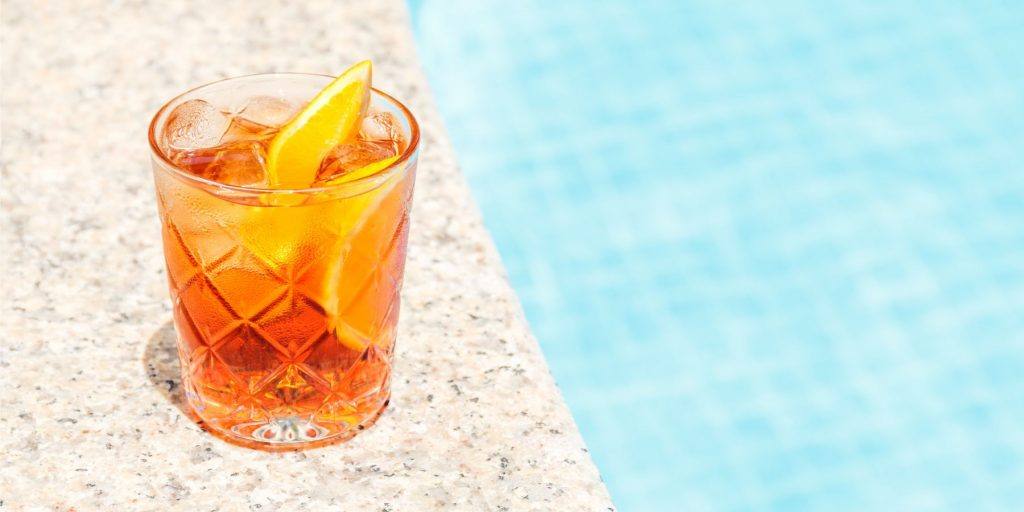 Sbagliato means 'broken' in Italian, which refers to the fact that the drink was first poured by mistake when a bar owner added Prosecco to a classic Negroni instead of gin. Happily, the sparkly mistake was equally delightful, and we love a Negroni Sbagliato as a lighter daytime spin-off of the dapper original.
FREQUENTLY ASKED QUESTIONS
While there is no official alcohol associated with Memorial Day, many people tend to enjoy refreshing cocktails and cold beers while gathering with friends and family at backyard barbecues and picnics. Classic summer cocktails such as Margaritas, Daiquiris, and Mint Juleps are always crowd-pleasers. Whatever you choose to serve, be sure to drink responsibly and raise a glass to honor and remember those who have sacrificed for our country.