10 New Orleans-Inspired Cocktails to Make this Mardi Gras 
January 06, 2023 by Anna-Bet Stemmet
When spring breezes start to play in the leaves of the live oaks and magnolias that line the lively streets of New Orleans, it's time to whip up Mardi Gras cocktails and let the festivities begin! If you can't make it to southern Louisiana to join the celebrations in person, take your pick from our list of must-try Mardi Gras cocktail recipes to set the scene for a rollicking fais do-do, cher.
1. Sazerac cocktail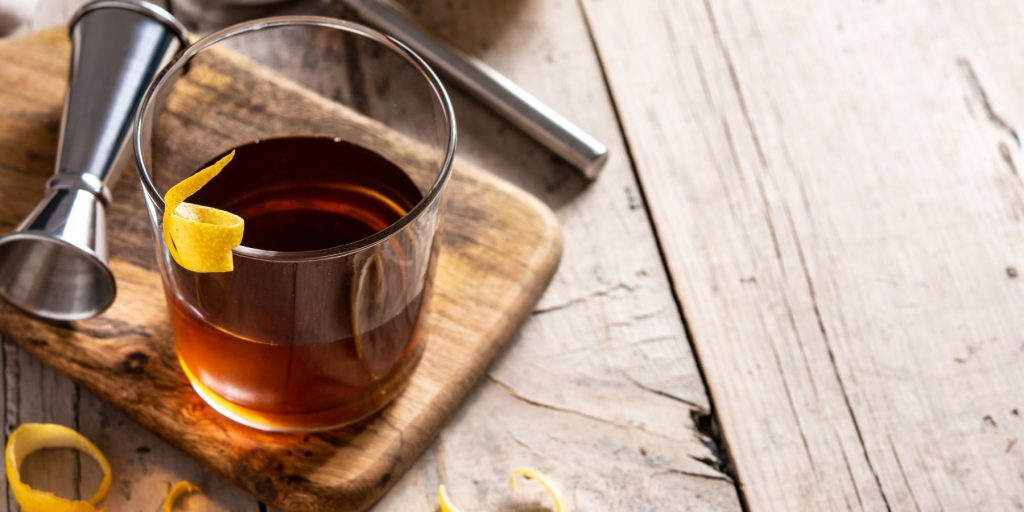 This iconic Mardi Gras cocktail also happens to be one of the first cocktails ever invented! Essentially a celebration of rye whiskey, the Sazerac uses the sweetness of sugar and the complex notes of the bitters to build the cocktail and show off the character of the rye, so it's essential to choose a good one. We love Wild Turkey Rye with its vanilla and spice notes, spicy citrus aroma, and long, supple finish.
Learn more: Who Invented the Cocktail? Asked & Answered
2. French 75 cocktail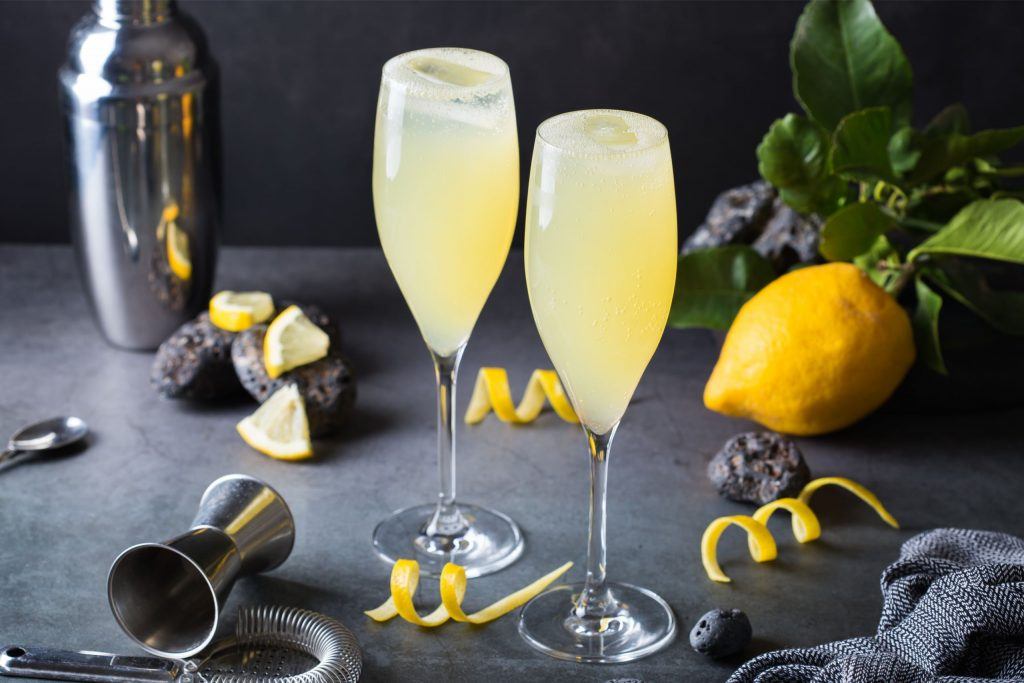 If you're on the lookout for cocktails for Mardi Gras that pack a bit of a punch, may we please introduce you to the iconic French 75? Named for a field gun used in WWII, this pretty cocktail has a fair amount of kick, but goes down a treat. It combines Bulldog Gin, Prosecco, fresh lemon juice, and simple syrup to create a tasty Prohibition-era drink that never seems to go out of style.
Roaring 20s inspo: 12 Prohibition-Era Cocktail Recipes from the Roaring Twenties
3. Hurricane cocktail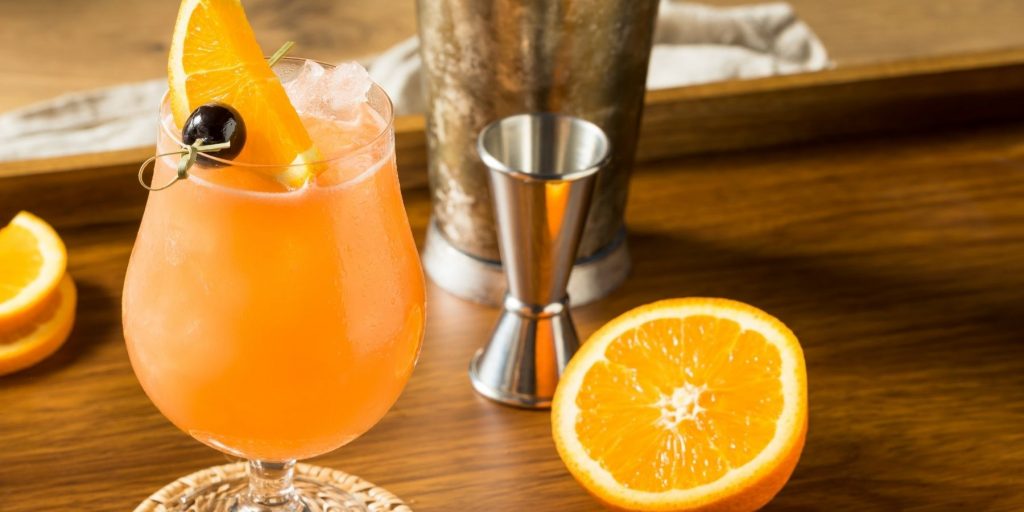 A true holiday resort classic, the Hurricane Cocktail features a duo of iconic rums (we love using Wray & Nephew and Appleton Estate), mixed with fresh orange and passion fruit juice, a dash of simple syrup and grenadine, and a good squeeze of lime to bring it all together! Make sure you honor the name and pour it in a hurricane glass for all the island vibes.
4. Clarified Milk Punch cocktail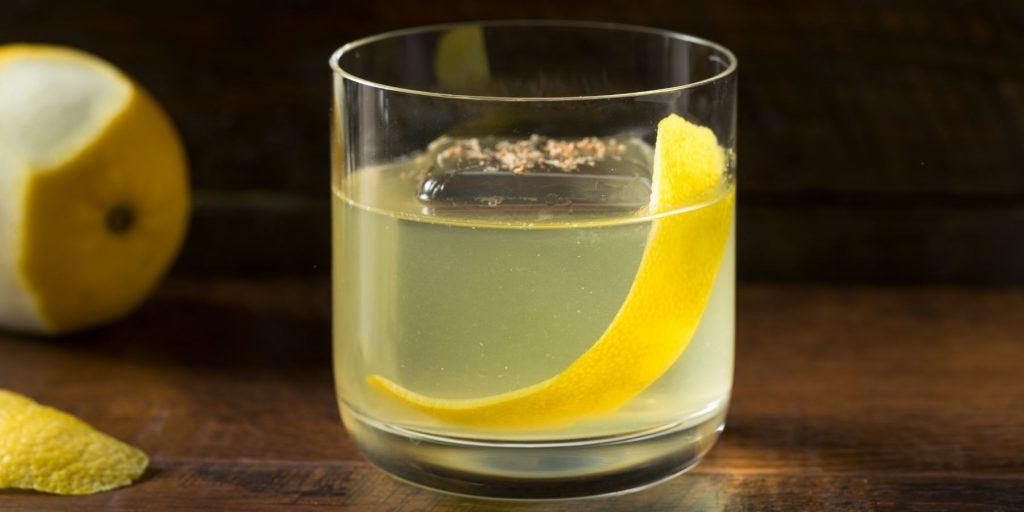 Clarified Milk Punch is a drink that requires a fair amount of prep – it includes 13 ingredients and takes three days to make! However, the result is a sweet, spicy, velvety-smooth drink that is 100% worth the effort. Plus, it has a super cool backstory. According to drink-related folklore, the recipe for Clarified Milk Punch was invented by a 17th-century female spy!
5. Bloody Mary cocktail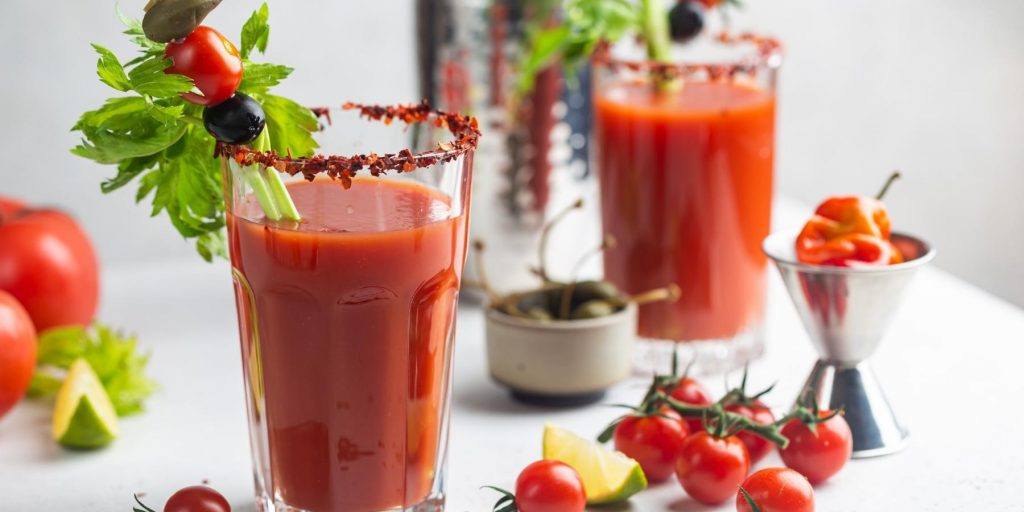 The Bloody Mary recipe will always remain a classic. Fair enough, the ingredients list for this Mardi Gras-inspired cocktail is pretty long – it contains SKYY Vodka, tomato juice, horseradish, Tabasco sauce, Worcestershire sauce, pickle juice, salt, pepper, and paprika (optional)— but its assembly isn't too finicky. You simply shake it up with ice (twice if you're feeling fancy) and strain it into a glass. Garnish to the hilt, and serve!
6. Ramos Gin Fizz cocktail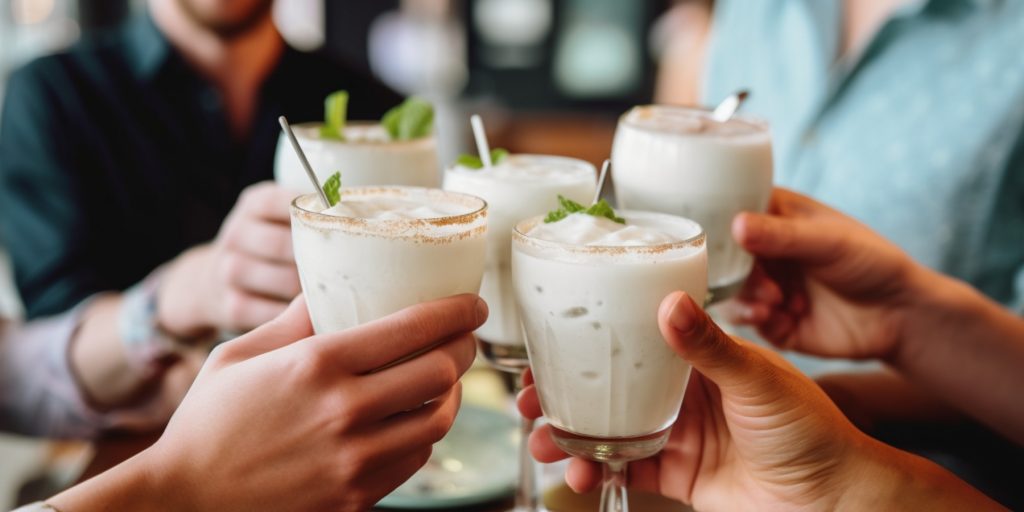 The extra-creamy cousin of the classic Gin Fizz, the Ramos Gin Fizz calls for 2 oz gin, 0.5 oz lemon juice, 0.5 oz lime juice, 0.5 oz simple syrup, a few dashes of orange flower water, 1 oz cream, 1 egg white and 2 oz club soda. Add all the ingredients, apart from the club soda, to a cocktail shaker and dry shake for a full minute without ice. Then add ice and shake until well-chilled. Strain into a serving glass (we like a Collins) and top with soda.
7. Strawberry Daiquiri cocktail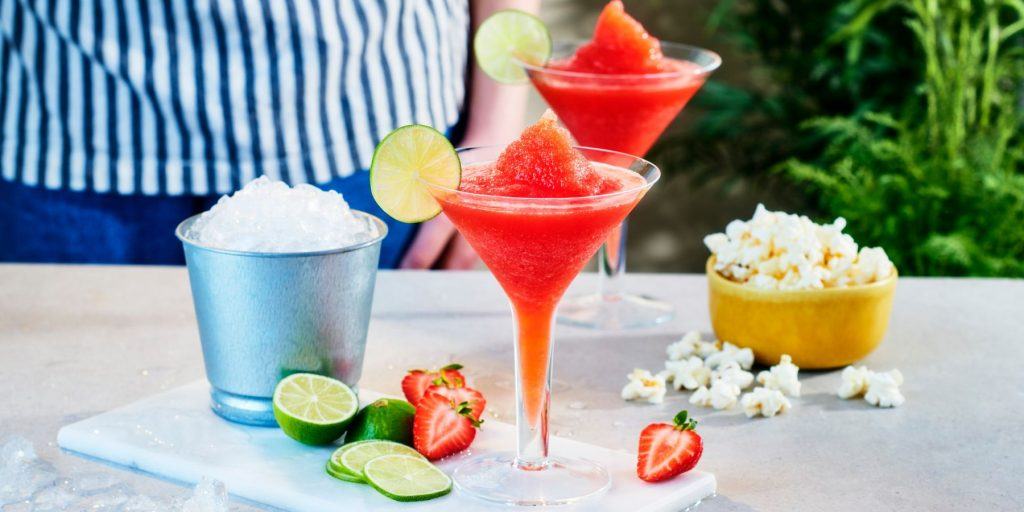 It's officially happy hour with the sweet and refreshing Strawberry Daiquiri in the mix. Make it with fresh or frozen strawberries and with just enough citrus juice to kick the flavor up a notch. Remember that your Daiquiri is only as good as the rum you choose, so really invest in a high-quality spirit, like a bottle of Wray & Nephew. Double or triple the ingredients to make a batch ahead and you will never have to buy pre-mixed Daiquiri again!
8. Vieux Carré cocktail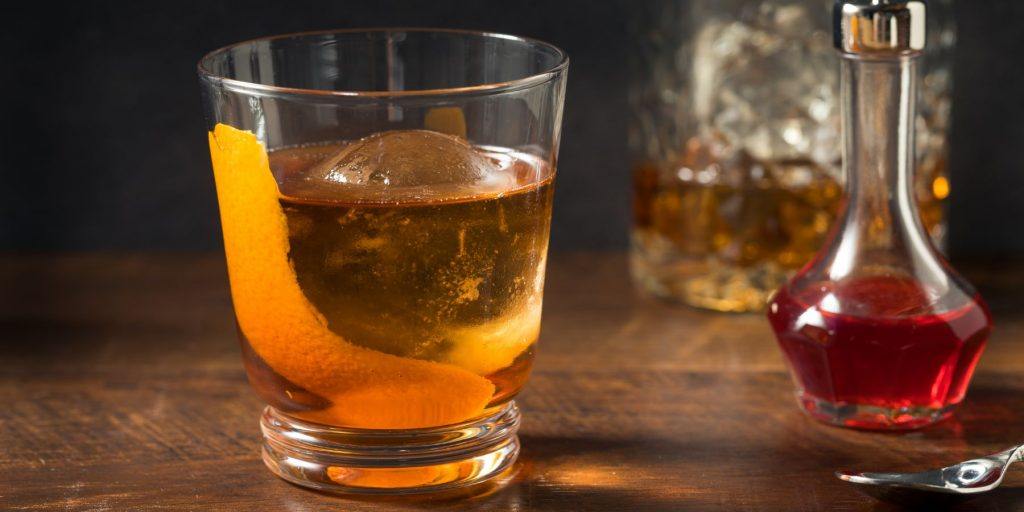 As far as classic Mardi Gras cocktails go, you cannot go wrong with a Vieux Carré. The Manhattan-inspired drink takes its name from the French term for the French Quarter, which is the oldest part of New Orleans.
This official IBA cocktail calls for 0.75 oz rye whiskey, 0.75 oz cognac, 0.75 oz Cinzano Vermouth Rosso, a few dashes of bitters, and 0.5 oz herbal liqueur. This is all combined in a mixing glass with ice, stirred well, strained into a rocks glass with fresh ice and garnished with a cherry or a lemon twist.
9. Bourbon Hot Toddy cocktail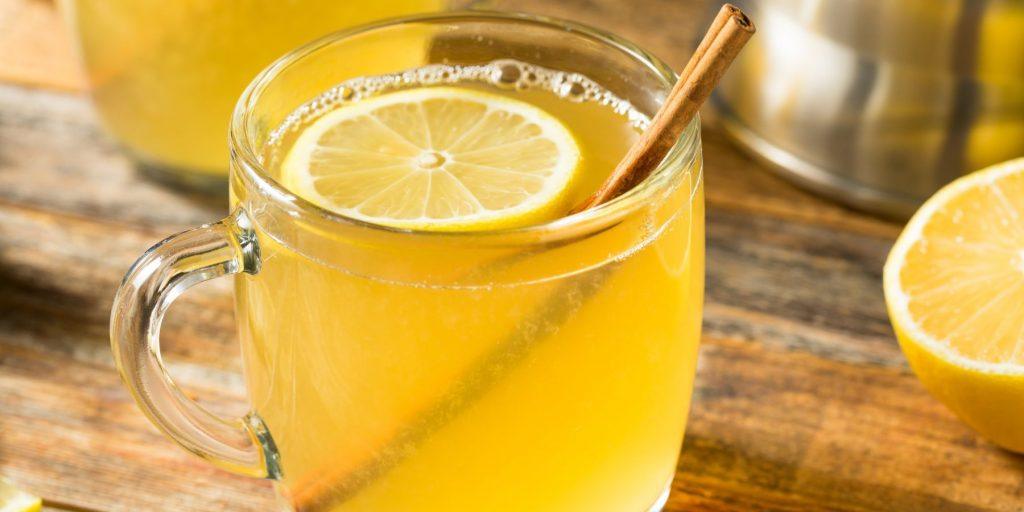 Made with Wild Turkey bourbon, lemon, sugar, spices, and boiling water, this classic Hot Toddy can be customized with your favorite alcohol and fruit flavors. It not only pays tribute to New Orleans' most famous party centre, Bourbon Street, it's also the perfect nightcap to serve when you have friends over for a Mardi Gras celebration.
10. Grasshopper cocktail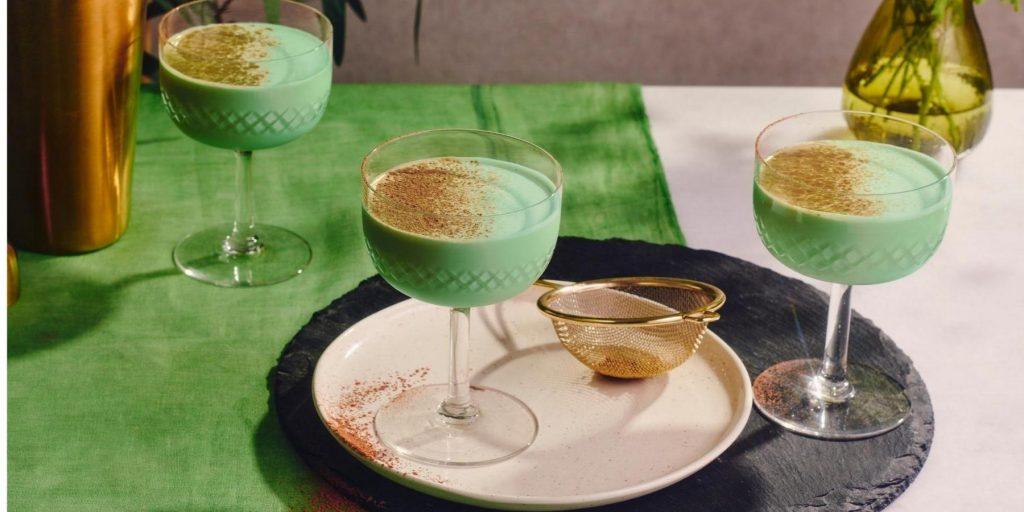 Mardi Gras themed cocktails should have a bit of nostalgic flair, and the Grasshopper cocktail certainly scratches this itch. Essentially a creamy, boozy choc-mint milkshake, it is wonderfully easy to make, with just three ingredients: crème de menthe, crème de cacao, and heavy cream. Ultra-indulgent and ever so dreamy.
FREQUENTLY ASKED QUESTIONS
The classic Sazerac cocktail is officially seen as the main drink of Mardi Gras, but other festive drinks like the Hurricane, Grasshopper and French 75 feature as well. Find a full list of must-try Mardi Gras cocktails on The Mixer.  
You cannot go wrong with a Sazerac when you want to enjoy a classic Mardi Gras cocktail – it's the oldest cocktail in the world, and was created in New Orleans. However, you could also consider a Vieux Carré or French 75 without straying off the thematic course.  
Mardi Gras, or Fat Tuesday, is celebrated in New Orleans in February each year, in the lead-up to Lent. Celebrate with a classic Sazerac, Vieux Carré, French 75, or Hurricane cocktail.