8 Cocktail Party Ideas & Your Planning Checklist
November 03, 2022 by Anna-Bet Stemmet
Looking for cocktail party ideas that will take your next sipping socializer to a brand-new level? Great news! We've rounded up the top tips from our eventing insiders to help you tailor a deliciously memorable occasion every time. Follow these 8 guidelines to set the scene for a cocktail party of note.
1. Select a date & location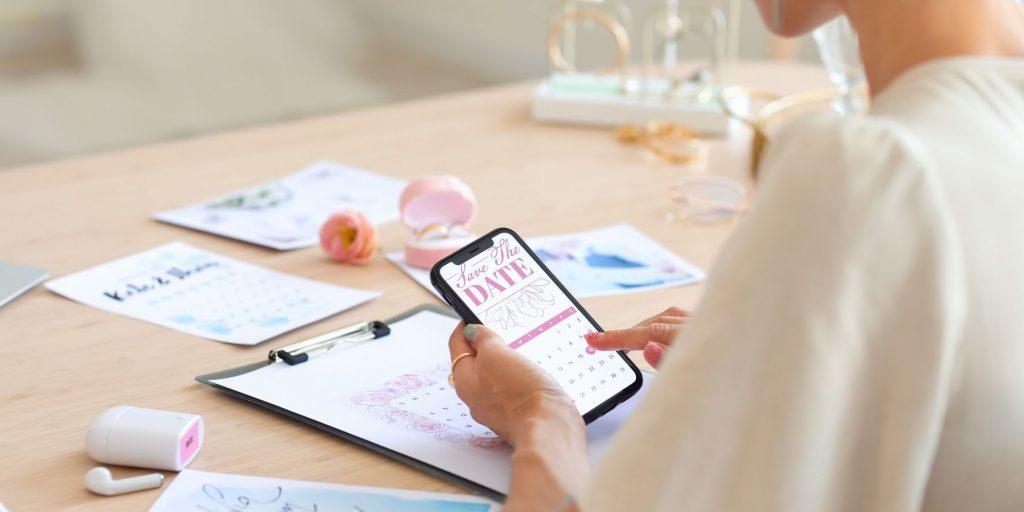 First things first, select your date and location. Hosting a cocktail party at home is a fun way to entertain family and friends. However, you can also consider interesting venues and locations in your vicinity. Most restaurants are open to hosting special events for smaller groups, and party venues are set up to make hosting a breeze.
Going offsite may be more expensive than hosting at home, but it comes with great benefits. For instance, most venues will be able to offer basic crockery, cutlery, glassware, tables, and chairs, as well as serving and cleaning staff. This takes quite a load off the host, so if you can afford it, do it!
Once you've decided where your cocktail party will take place, it's time to send out your invitations. E-invites are easy to design and send via email, but you can also go old-school and have a printed (or hand-written!) invitation delivered to your guests.
Most importantly – keep track of your RSVPs! We have so many communication platforms to keep track of these days, that between email, WhatsApp, SMS notifications, calls, and inbox messages, things can fall between the cracks.
The solve? Draw up a good old spreadsheet and tick off your guests' names as the info comes in. And back it up somewhere!
2. Craft a cocktail menu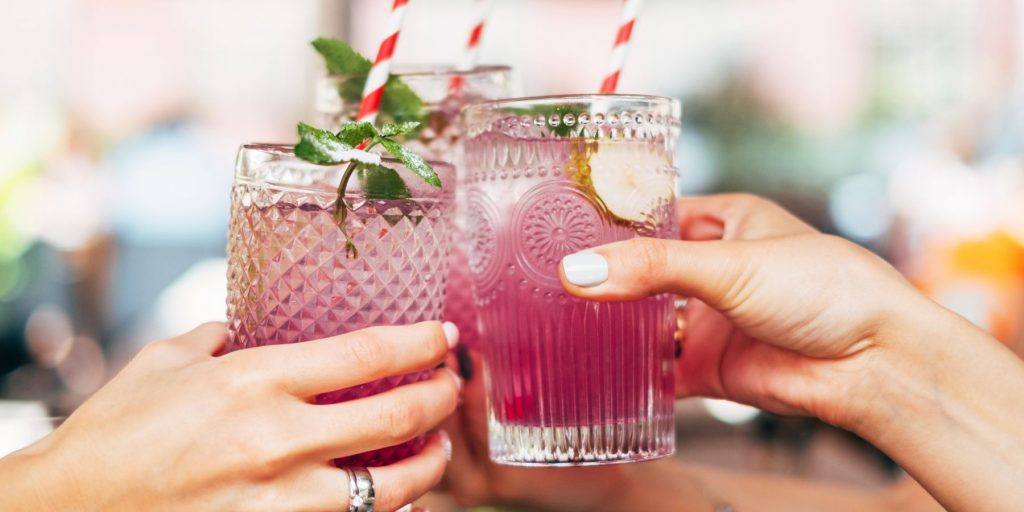 Naturally, your cocktail party needs a stellar line-up of mixed drinks. Here are a few things to bear in mind when you draw up your cocktail menu:
Consider the seasons
The best drinks to serve at your cocktail party will all depend on when you will be hosting it. Take a moment to consider the season. In the colder months, cozy fall cocktails like the Hot Buttered Rum and Apple Cider Margarita might be right up your guests' alley. Or you could choose to roll out a few iconic winter vodka cocktails if you're keen on a more classic vibe.
On the other hand, summertime al fresco celebrations call for light, breezy drinks that lean to the fruity side. Or you ignore all of this and go completely retro and choose a drinks line-up that pays homage to the roaring 20s, swinging 60s, etc! The key lies in having fun with it.
Choose a signature cocktail
Most cocktail menus will feature at least five mixed drinks, so there are a variety of cocktails for guests to enjoy. However, it's also nice to single out one signature drink from the lot. This can be an existing drink, e.g., the Negroni or Mojito, or a riff on a classic cocktail that's been tweaked to make it your own.
Accommodate non-drinkers
Low-ABV drinks and mocktails are very popular right now, as more people become sober-curious and explore a more balanced lifestyle. So, make sure you have a few non-alcoholic drinks and refreshing mocktails for your guests to choose from.
Read more: Are Mocktails Healthy? Here's the Skinny!
3. Tailor a food menu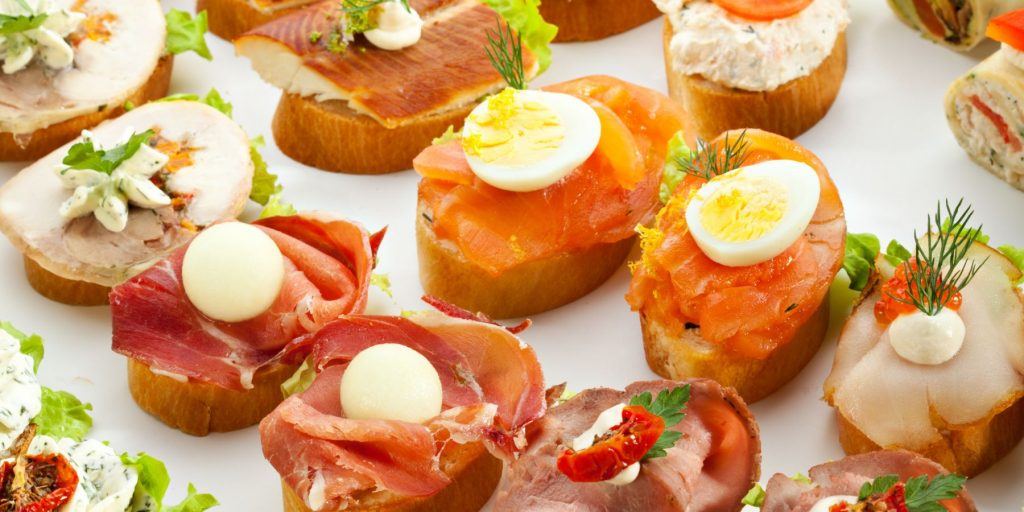 When it comes to cocktail party food ideas, the world is your oyster (sometimes literally!). Use the drinks menu you prepared to serve as inspiration. The important thing to remember is that cocktail party food should be easy to enjoy without the use of a fork and a knife. Ideally, your guest should be able to eat each morsel without putting down their drink, so use this as a benchmark when considering the menu.
You might also like: 11 Cocktail Party Appetizers for Any Occasion
4. Choose a theme or create a cohesive design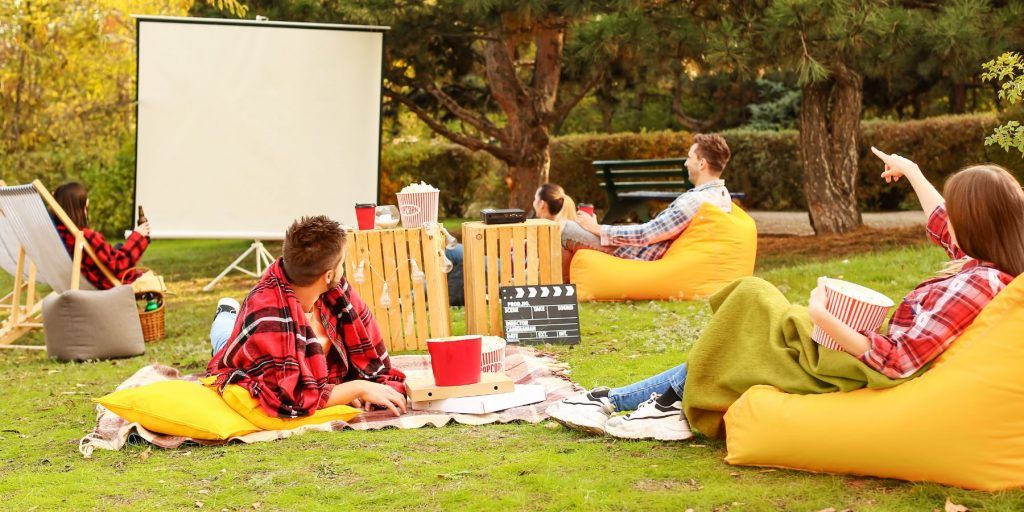 Depending on the type of party you're hosting, you may need to choose a theme. Certain parties are pretty straightforward – Christmas cocktail party ideas, for instance, will lean towards the festive, with plenty of sparkles, and perhaps a tree and some mistletoe in the mix.
However, if your event is more open-ended, it can be fun to choose a theme. It's also helpful to have a cohesive design aesthetic to guide your choices as you plan your décor., Here are a few ideas to fuel your creative fire:
At the movies
Choose a movie to set the scene for your party. Perhaps you're keen on a Gatsby party with flapper dresses and dapper hats? Or maybe you want to go epic and invite guests to come dressed as their favorite character from House of Dragons.
Around the world
Choosing a country as a theme also makes it easy to find the golden thread of design throughout your décor, drinks, food, and more. A French-inspired occasion could feature Champagne cocktails and mini croissants, while a Mexican feast could include a variety of Margaritas and tiny tacos. Such fun!
Retro cocktail do
Another option is to have the idea of the retro cocktail party be the theme of your own cocktail party. Serve up classic appetizers like deviled eggs and shrimp cocktails, enjoy a Sidecar or Sazerac, and take a moment to drink in the tastiest bits of the 1920s, when cocktail parties were all the rage.
More inspo: Great Party Themes for Every Occasion
5. Decide on décor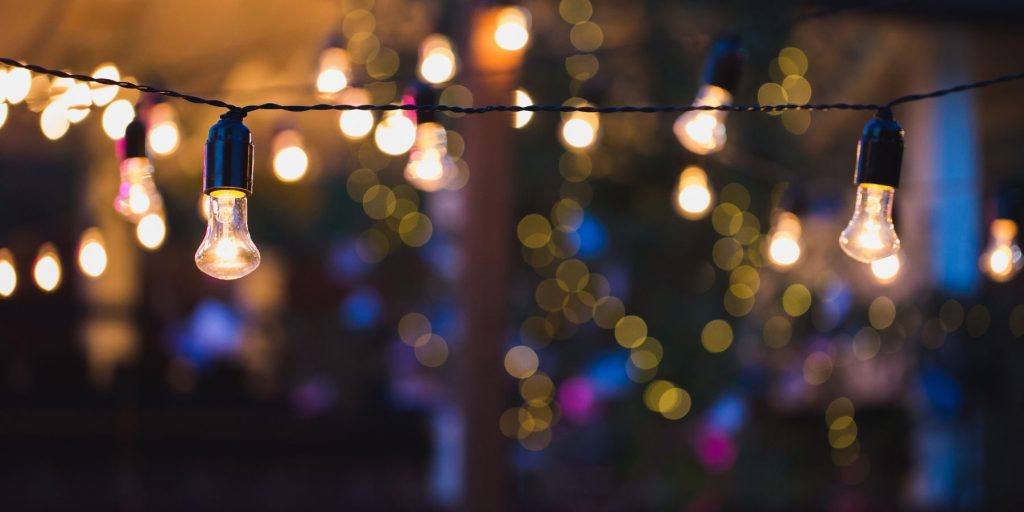 The best cocktail party décor ideas follow in the slipstream of the venue and theme of your event. Here are a few important steps to take when choosing yours:
Consider your venue
If you choose to host your cocktail party at a venue other than your house, it's highly recommended that you check in with the proprietor when you come to the décor stage. They may have a selection of décor pieces that you could use, or have certain limitations in place in terms of what you can bring in.
We suggest you set up a meeting to discuss all things décor before you make any firm decisions or put down deposits on rentals.
Select a few hero pieces
Most seasoned event planners will recommend that you keep cocktail party decorations to a minimum, and focus on quality over quantity. As such, it's best to choose a few hero pieces to bring the theme to life, rather than overcrowding your spaces and surfaces with miscellaneous bits and bobs.
For instance, a proper Tiki bar set-up and a few well-placed torches will give a Hawaiian party plenty of vibe. So don't feel like you have to truck in a lot of sand to turn the dance floor into a beach!
Leverage unique glassware
Cocktail glasses are more than just pretty vessels – each one has been designed to give a particular type of drink its moment in the limelight. For instance, the coupe glass is perfect for quick aeration and aroma development, which makes it perfect for drinks like a Sidecar and Gimlet.
Chat with the bar folk who will be tending to the drinks at your cocktail party about the best glasses to use for your drink menu. If you are hosting at a venue, the proprietor will also be likely to provide sound advice.
Learn more: 10 Cocktail Glass Types to Level Up Your DIY Drinks
6. Get the music sorted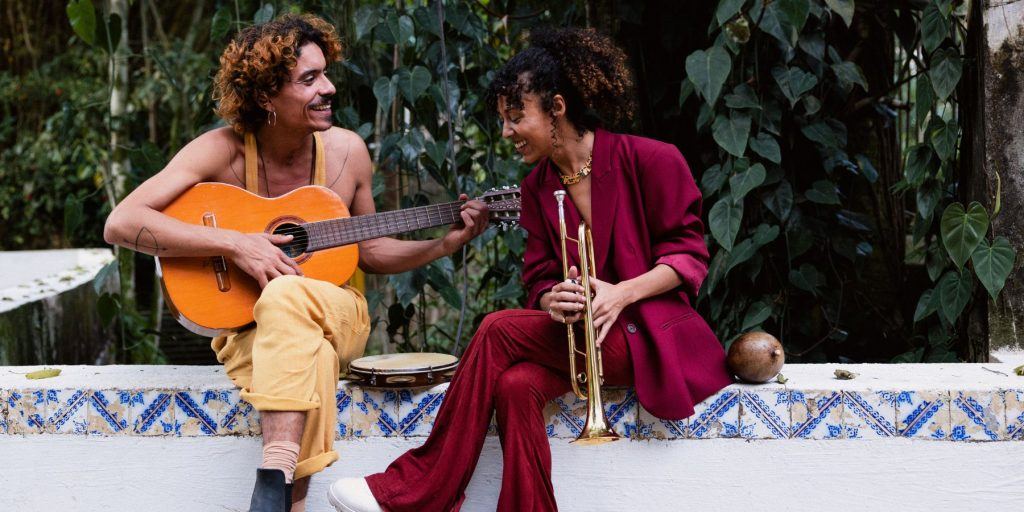 No list of cocktail party ideas for adults is complete without the mention of music. A lack of music is a complete bummer in any social setting in our opinion, and the wrong kind of tunes can be equally meh. In short – choose some great music!
Choose or create a playlist
One way to go is to select or create a playlist via a streaming site like Apple Music, Deezer, or Spotify. This way, you can put your own auditory stamp on the event. Just be sure to check that the venue has the necessary audio equipment to play the music in the format you have available. Alternatively, you may have to rent an audio set-up.
Another way to go is to secure the services of a DJ with their own equipment, who can set up on the day and play the music on your behalf. Just be sure to meet with them beforehand to lock down the vibe you want to create.
Surprise guests with live entertainment
Or you could spring for live entertainment, of course! Most cocktail parties are on the smaller side, so a full band might be overkill. However, a single singer with a guitar, a string quartet, or even a cover duo makes for a very nice addition to a lively get-together.
7. Design an event layout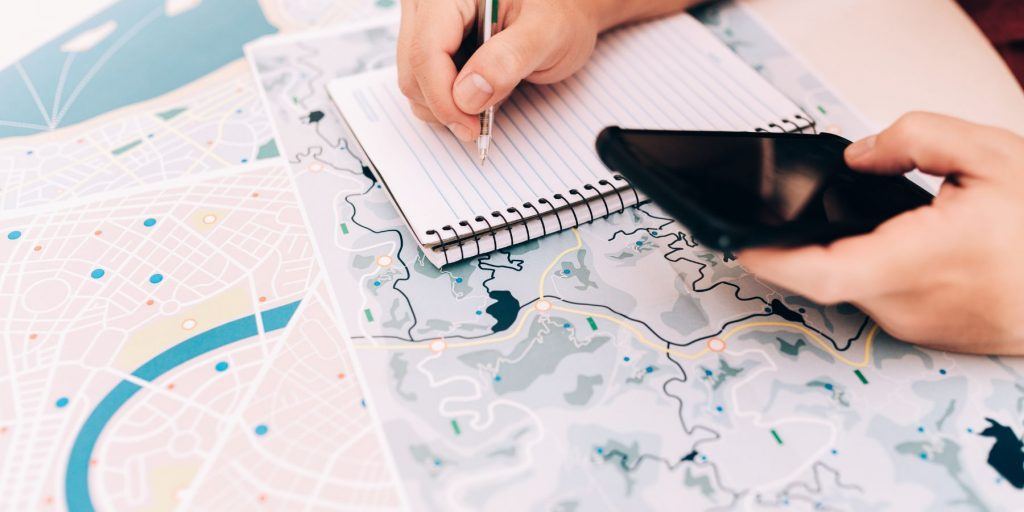 What will the venue look like on the day? Where will the tables go, where should the DJ set up, and where will your guests park their vehicles? These are boxes you need to tick to pave the way for a seamless event.
Check in with your venue provider
If you are hosting offsite, it's important to (once again) sit down with your venue provider. They may have certain set-up templates, (like table configurations), that have proven successful in the past. There may also be certain limitations you need to be aware of, like whether candles or open flames are allowed, and so on This is also the time to get a clear indication of what they will be providing in terms of set-up.
Determine which items need to be rented in
Once you've determined what your venue provider will be offering draw up a list of things that will need to be rented. As soon as you have this list, make your way to a rental provider to see their selection in person, make your selections and put down a deposit on the items you want.
Create a map of where everything goes
To make set-up easy on the day, draw a map of where everything should go. This includes event infrastructure such as tables, chairs, tents, heaters, and fans. It should also indicate where the waiting staff and barmen should set up their stations, where guests will be greeted, and what the parking situation entails.
Organize a timeline for the day
The last, and arguably most important, thing you need to do is draw up a timeline for your day. Start at the beginning, and make a tick list of everything you need do to. This could include:
Approving the event layout at the venue

Picking up rental items and setting it up on site

Checking that everything is ready for the music set-up/DJ/live entertainment

Taste-testing appetizers and batch cocktails

Showering, dressing, and making your way to the venue

Welcoming your guests
8. Follow our easy cocktail party planning checklist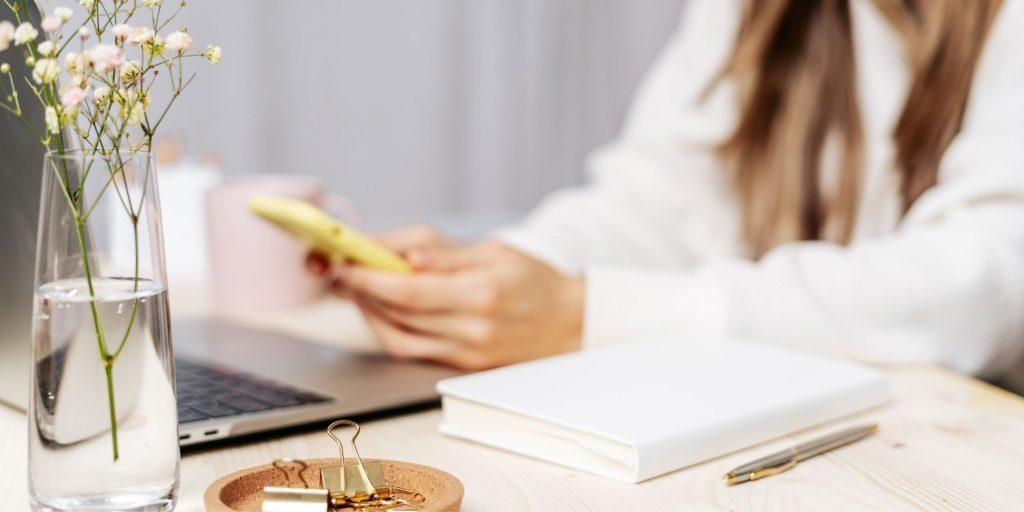 To summarize, your overall party-planning checklist should include:
Selecting a date, time, and location

Sending out invitations & keeping track of RSVPs

Tailoring a drinks menu based on seasonal considerations, including mocktails and a signature cocktail

Choosing a theme or cohesive design

Deciding on d

é

cor and getting rentals sorted

Making decisions on music for the event

Designing an event layout in collaboration with your venue provider

Organizing a timeline for the day
Using these cocktail party ideas and tips will allow you to set the scene for a well-planned occasion that will run smoothly from start to finish. Happy planning, and remember to tag us in your event pics when you share it online!
FREQUENTLY ASKED QUESTIONS
A typical cocktail party is a shorter social occasion that takes place in the late afternoon, and lasts for around two to three hours. You can expect to enjoy a variety of mixed drinks, and appetizers , as well as mingling and socializing with other guests. There is likely to be music, and there might be some live entertainment.
To organize a cocktail party, you need to decide on a date and time, secure a venue, and send out invitations. Then you need to tailor a drinks and food menu, and choose a theme or cohesive design. You will also need to consider décor and music, design an event layout and organize a timeline for the day.
Cocktail party food is typically tasty little morsels that can be eaten while standing, without the use of a knife and fork. Popular examples of cocktail party appetizers include bruschetta, shrimp toast, devilled eggs, mini tacos, cocktail meatballs, and crispy fried calamari.
To organize a cocktail party at home, you need to decide on a date and time, and send out invitations. Then you need to tailor a drinks and food menu, and choose a theme or cohesive design. You will also need to consider décor and music, design an event layout and organize a timeline for the day.