A Totally Chillax 2000s Theme Party Template for Noughties N00bs
July 25, 2022 by Anna-Bet Stemmet
Getting ready to host a 2000s theme party and keen to do so in the most chillax way possible? Wassup! This is the place to be BFF. We took a sweet slide down memory lane to bring you the trendiest trends from the flip-phone era, and in the words of Our Lady of the 2000s, Paris Hilton, "That's hot".
Everything you need to throw a 2000s party
The first thing you need to do when you're rolling with a 2000 party theme is to immediately park any ideas about making it classy. Folks, this is the year that Angelina Jolie and Billy Bob Thornton got hitched, and Justin Timberlake's hair did that uncooked ramen thing (and we LOVED it!). So, grab some lip gloss and get ready to let loose.
There are 5 important steps you'll need to follow when planning a nostalgia 2000s themed party. This includes narrowing down your specific 2000s theme, sorting out decor, deciding on food, outlining your bar offerings, and selecting some on-theme games and activities.
Let's break it down, homie.
Choose your specific 2000s theme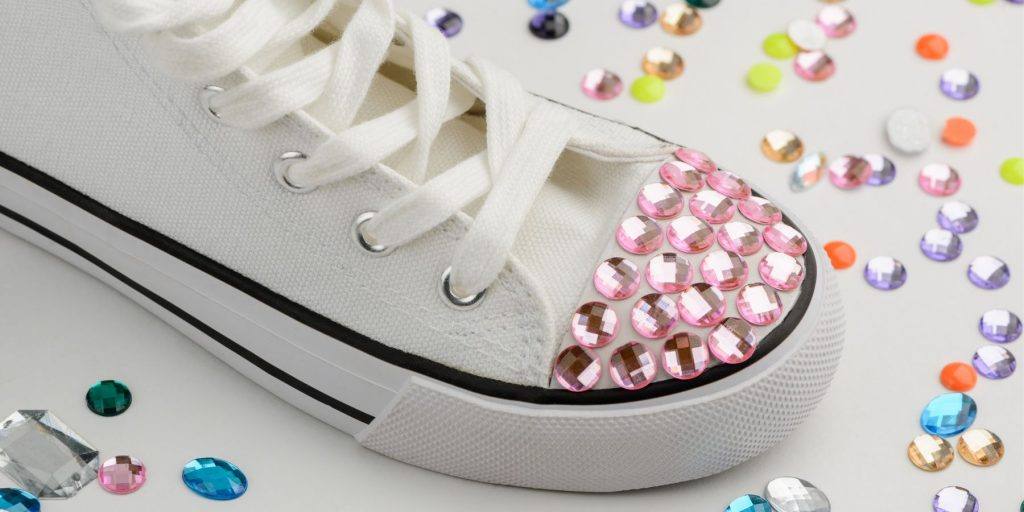 There are quite a few iconic 2000s theme party ideas that you can choose to channel that noughties vibe. To keep things from getting confused, it normally helps to choose a specific 2000s genre as your inspiration. Here are a few options:
Pop music
The 2000s was the undisputed era of the teenage pop star. This was the decade that launched Britney Spears, NSYNC, and Destiny's Child after all. As such, you can really pick and choose your genre if you're using music as your thematic guide.
TV series
The first decade of the new century treated us to some top-notch TV, that is for sure. Here are a few TV series that were released between 2000 – 2010 to inspire some party themes:
Sex and the City

True Blood

Friday Night Lights

Grey's Anatomy

Gossip Girl

Heroes

Glee

How I Met Your Mother

Lizzie McGuire

Desperate Housewives

Lost
Iconic fashion trends
Dear reader, the 2000s was not our finest fashion moment, but we are not here to judge history, merely to have fun with it. A throwback 2000s party would not be complete with at least one of the following:
Low-slung jeans

ALL the flip phones all the time

Tattoo choker necklaces

Von Dutch trucker caps

Frosted lipstick

Bedazzled

everything

Velour tracksuits

Denim on denim (ala Britney and Justin with the cowboy hat)

BIG belts (that don't hold up anything)

Long tight shirts over short skirts (possibly layered over another longer shirt)

Butterfly hair clips

Kitten heels (beware the wobble!)
Myspace
Before we had TikTok, Twitter, Instagram, and Facebook, there was the glorious era of Myspace. This super chill customizable web page-based social network was the first platform where people could feature photographs, express their interests and share their favorite tunes.
Tip: Create a larger-than-life Myspace cut-out to use as a photo frame on the night so folks can recreate (or newly create!) their Myspace profile pic.
Decorate with the 2000s trend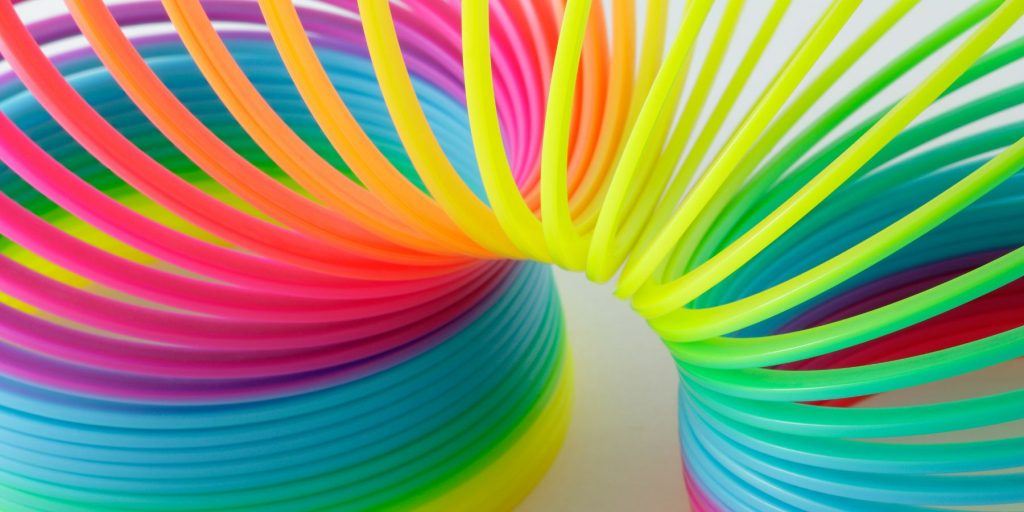 Okay, so your 2000s party decor will need to tie in with the specific theme you choose, but there are a few evergreen 2000-themed party decorations that will give any party that post-Y2K vibe. This includes:
CD installations. Now that everyone is streaming everything, the age of the CD is pretty much over. However, these shiny disks can be used in all sorts of inventive ways, including party installations. Arrange them in a design on the walls, or hang them from the ceiling.
Beads before door entrances. Beads hanging from door entrances were a huge thing in the 2000s, so feel free to add this to the décor mix for some extra ambiance.
Glow-in-the-dark stars. Actually, glow-in-the-dark everything.
Band posters. Get all up in there with Britney, Beyonce and NSYNC posters.
Slinkies as bunting. Sure, it will inevitably get tangled up, but a neon slinky has ALL the 2000s energy rolled up into one exasperating toy.
Snacks to serve at a 2000s party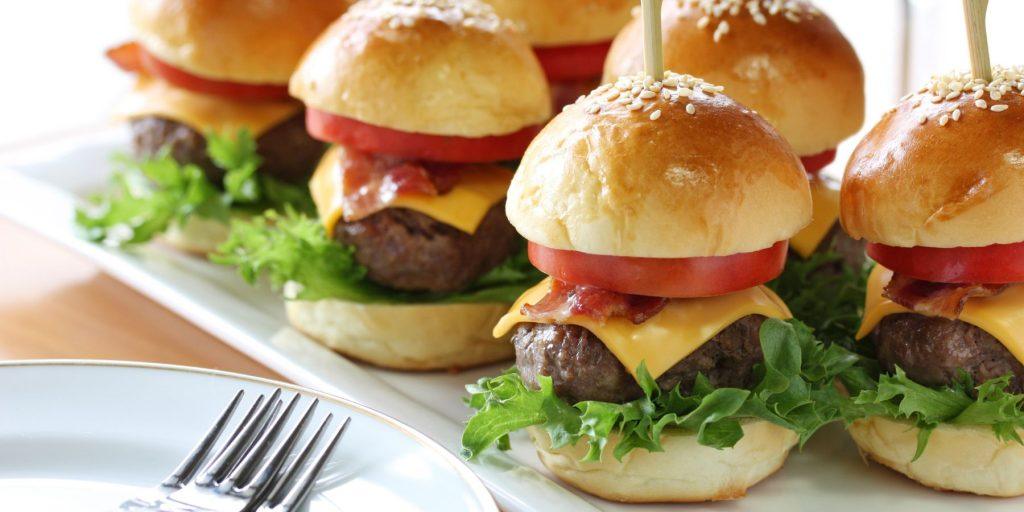 The 2000s were not exactly a sit-down era, so we're going to recommend a series of nostalgic snacks you can serve buffet-style, on platters, or passed around. This includes:
Adult lunchables (individual charcuterie platters)

Hostess sweets like Twinkies

Pizza rolls

Mini sliders

Fancy cupcakes (which only became a thing in the 2000s!)
Set up a 2000s inspired bar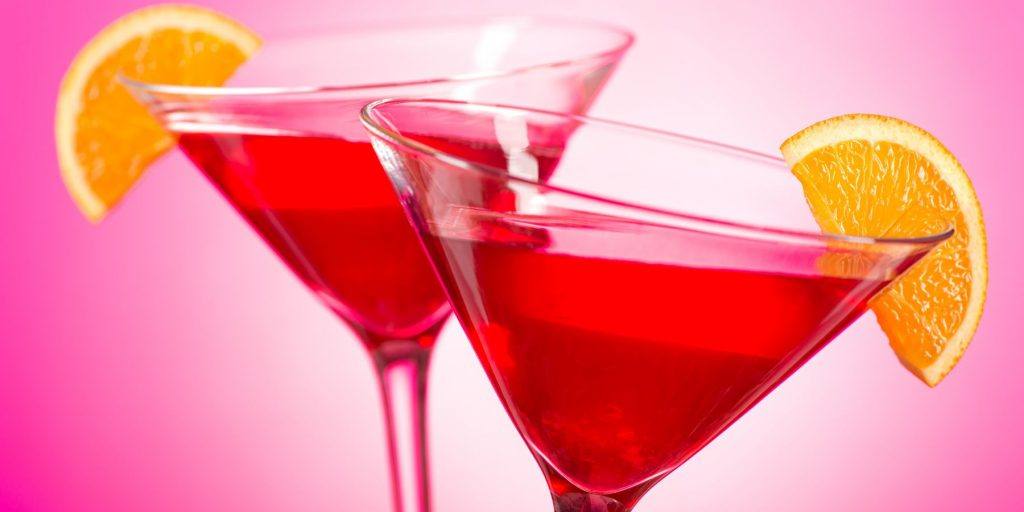 Wondering how to plan a birthday party with a 2000s vibe from a drinks point of view? Here is a list of TV-inspired cocktails to get you started:
Desperate Housewife (caramel-infused vodka with chocolate liqueur)

Grey's Anatomy Code Blue (

Blue Martini

)
Tip: When in doubt, add a rim of pop rocks to turn any cocktail into a 2000s cocktail.
2000s party games & activities
A throwback 2000s party would not be complete without a few nostalgic games in the mix. Here are some of our favorites.
Karaoke contest
Get your guests singing to classic pop tunes from the 2000s. Our extra-cheesy favorites include:
Oops! I Did It Again, Toxic and Lucky (Britney Spears)

Hey Ya! (OutKast)

Yellow (Coldplay)

Hollaback Girl (Gwen Stefani)

There You Go (P!nk)

Drop It Like It's Hot (Snoop Dogg)

Bye Bye Bye (NSYNC)

Complicated (Avril Lavigne)

Crazy in Love (Beyonce)

The Real Slim Shady (Eminem)

Umbrella (Rihanna)
Pop lyrics trivia
Once the vibe is going strong, it's time to whip out the pop lyrics trivia to see who knows their Britney from their Beyonce! For instance:
Who's the artist? "Baby, can't you see I'm calling? A guy like you should wear a warning" (Britney, Toxic)

Complete the lyric. "Last night she said "Oh, baby, I feel ________" ('so down', Last Nite, The Strokes)

Name the movie the song was in. "Where's all my soul sistas? Lemme hear ya'll flow, sistas, Hey sista, go sista, soul sista, flow sista" (

Moulin Rouge

, Christina Aguilera & crew)
2000s pop quiz
Alternatively, you can also open the floor to a general 2000s quiz that goes beyond the music genre. This could include questions like:
Before starring in 'Breaking Bad', in which show was Bryan Cranston the dad? ('Malcolm In the Middle')

Which band sued Napster? (Metallica)

In which year did Tiger Woods win his first open championship of the 2000s? (2000)

Who did Brad Pitt marry in 2000? (Jennifer Aniston)
Movie marathon
Movie marathons are always fun, but word to the wise, keep it light. There are 2000s movie classics that are cinematically amazing, but also major downers, such as Requiem for a Dream and Gladiator. Let's not get the guests crying.
Rather stick with upbeat classics like Mean Girls, Snatch, Scary Movie, or Meet the Parents. Almost Famous and High Fidelity falls somewhere in between; it will depend on the crowd.
Video games
The Wii was a huge deal in the 2000s, so if you can find a Wii Sport or Wii Fit to set up at your party, you'll be winning. Other popular games from the era include New Super Mario Bros, Grand Theft Auto: San Andreas and Nintendogs.
There you have it – the ultimate template for a chillax 2000s theme party vibe that even a total noughties n00b could pull off. Happy planning!
FREQUENTLY ASKED QUESTIONS
Pop music by artists like Britney Spears, NSYNC, and Destiny's Child was huge. TV series like Sex and the City, Gossip Girl and True Blood were also on fire. Fashion-wise it was all about low-slung jeans, trucker caps, velour tracksuits, BIG belts and kitten heels. Myspace was everything and the Nintendo Wii took over the gaming scene.
Decades theme parties combine vintage elements from a given period or even a specific year to set the scene for a fun and somewhat nostalgic event.
Low-slung jeans, denim on denim, trucker caps, tattoo choker necklaces, kitten heels, and anything you've seen on a music poster for a Britney Spears or NSYNC music video
Choose a particular 2000s trend to set the scene for your Noughties party, and then lean into it by adding suitable decor, snacks, cocktails (hello, Sex in the City Cosmopolitans!), karoake and a 2000s quiz. So much fun!