16 Best Party Cocktails That Are Real Crowd-Pleasers
October 27, 2022 by Louisa Davies
Take the stress out of your party planning with the best party cocktail recipes that are real crowd-pleasers. With just a few ingredients, they can be made in big batches and kept refrigerated 'til your guests arrive. From outdoor gatherings to fancy cocktail parties, we got you covered!
1. Mojito Pitcher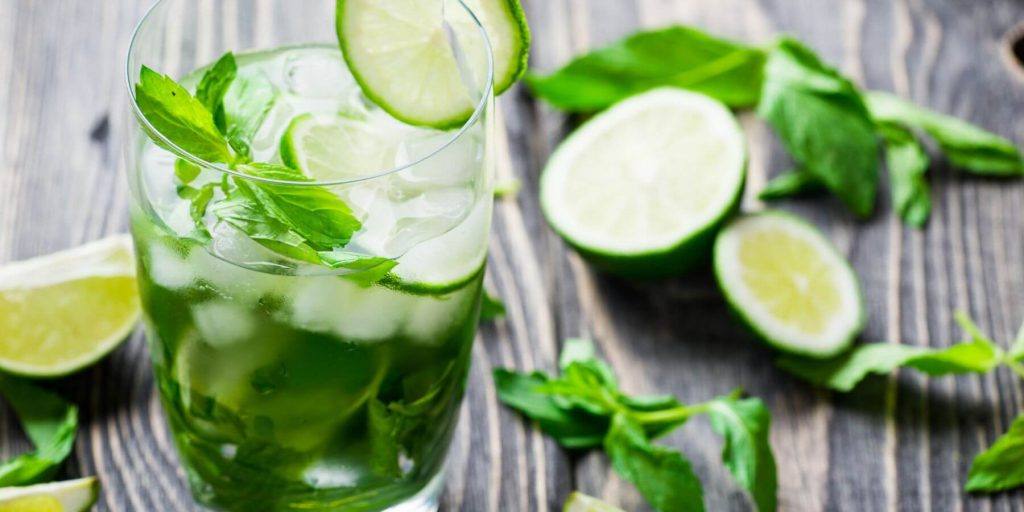 Shaking cocktails one by one for a crowd takes far too long, hence why this minty Mojito pitcher is what you need. Fresh and tangy, it's a real winner for your outdoor parties and dinners. The key to this recipe is using mint simple syrup, which will save you from muddling a humongous quantity of the herb. You can also make this pitcher in endless fruity variations, including strawberry mojito, pineapple mojito, peach mojito and more!
2. Frozen Margarita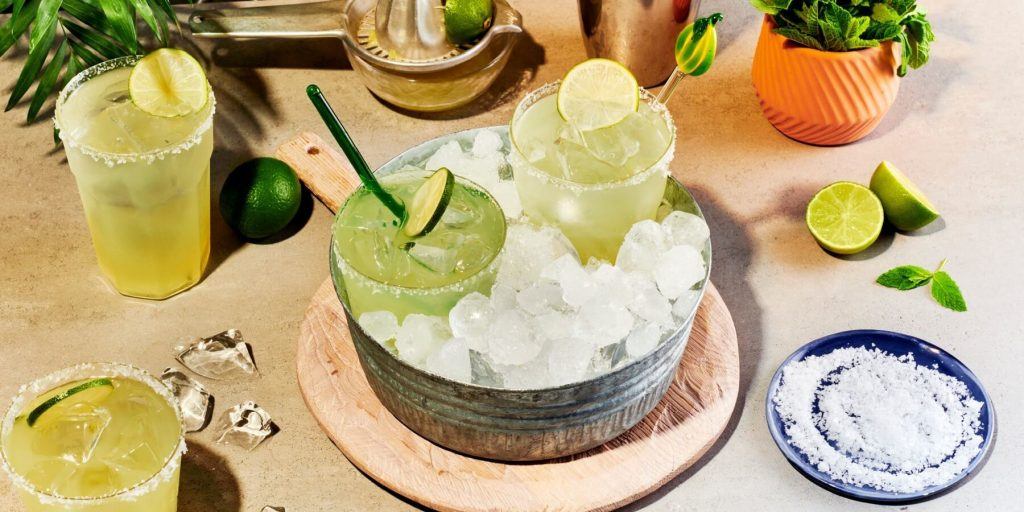 There are endless variations to the classic Margarita, but we love one of the closest to the original: the frozen Margarita. This ice-cold goodness is a boozy, citrusy slushie that screams summer at every sip. You only need ice, 1 part simple syrup, 2 parts tequila, 4 parts triple sec and 4 parts lime juice to make the perfect serving for your crowd. And, of course, an excellent blender to nail the texture. You can customize your frozen margarita and use your favorite fruits like mango and strawberry for extra flavor.
3. Blue Lagoon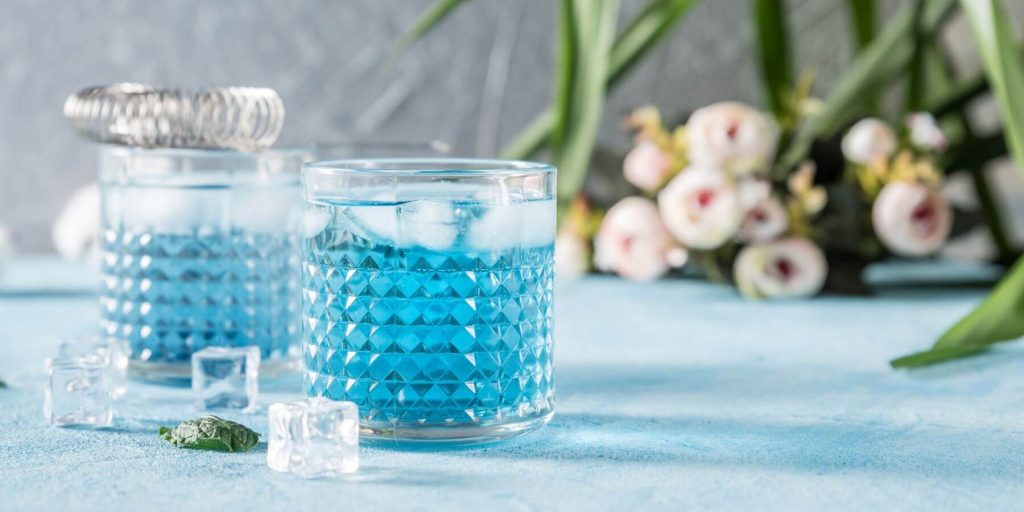 All you need to know about this Blue Lagoon cocktail is in its name: as blue as the clearest sky, this drink blends rum, blue curaçao and lemonade in a mix worth diving into! Usually, the ingredients are first shaken and then strained, however you can also blend them with crushed ice to get a frozen drink. Both routes are delicious when the sun is high and the temperature is warm.
4. Dirty Martini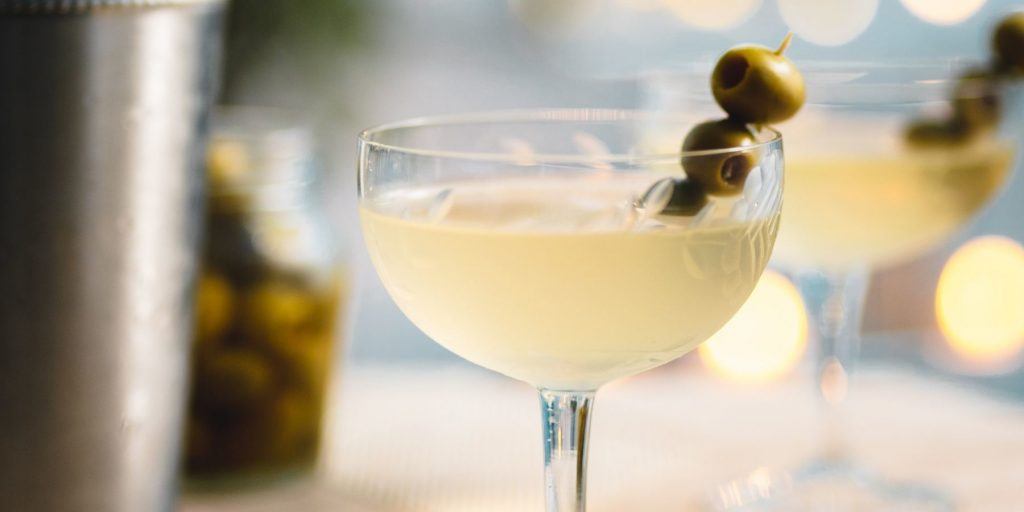 Take the level of your party up a notch by serving homemade Dirty Martinis to your crowd. This recipe only takes 5 minutes and three ingredients, namely vodka, vermouth and olive brine, that are stirred in a martini glass – not shaken, sorry Mr Bond. The Dirty Martini can be made with gin or vodka according to preference and tastes delicious with the best cocktail party appetizers, like shrimp cocktail, deviled eggs and crostini.
5. Aviation Cocktail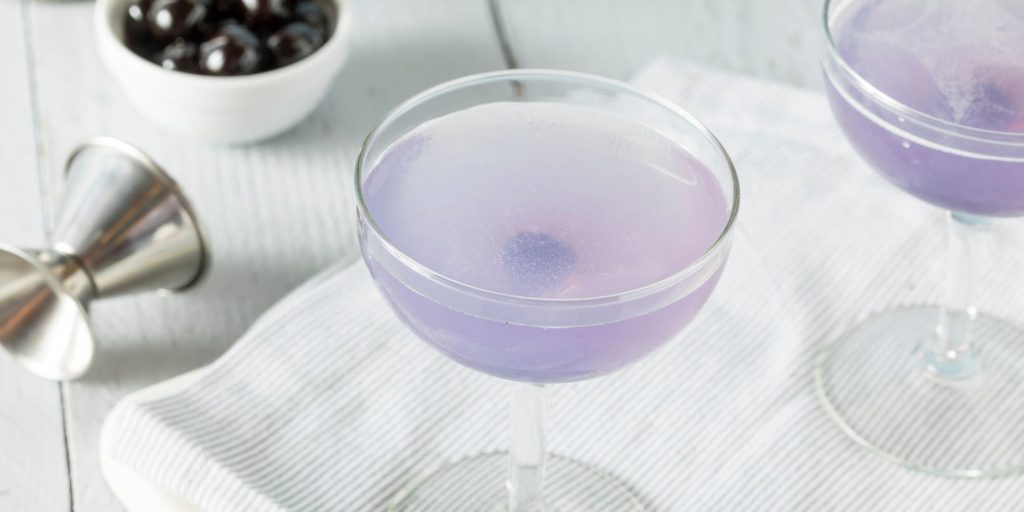 Stylish and retro, the Aviation cocktail is a classic to serve at your dinner parties, even better if Roaring 20's themed. Its distinct lavender color comes from crème de violette, a rare liqueur that is made from and tastes like violets. Needless to say, this gin-based cocktail is a delicate treat to slow sip over dessert, like a rice pudding or a berry shortcake.
6. Moscow Mule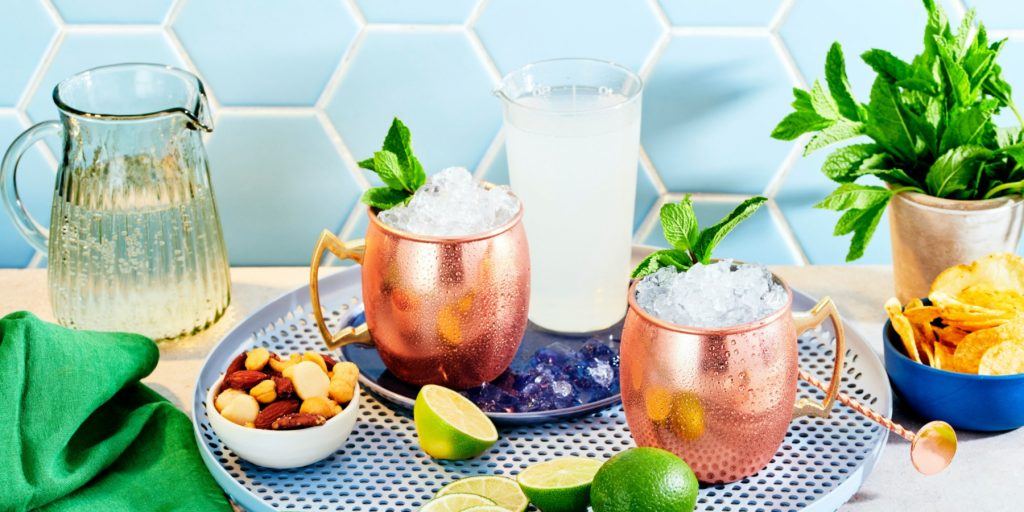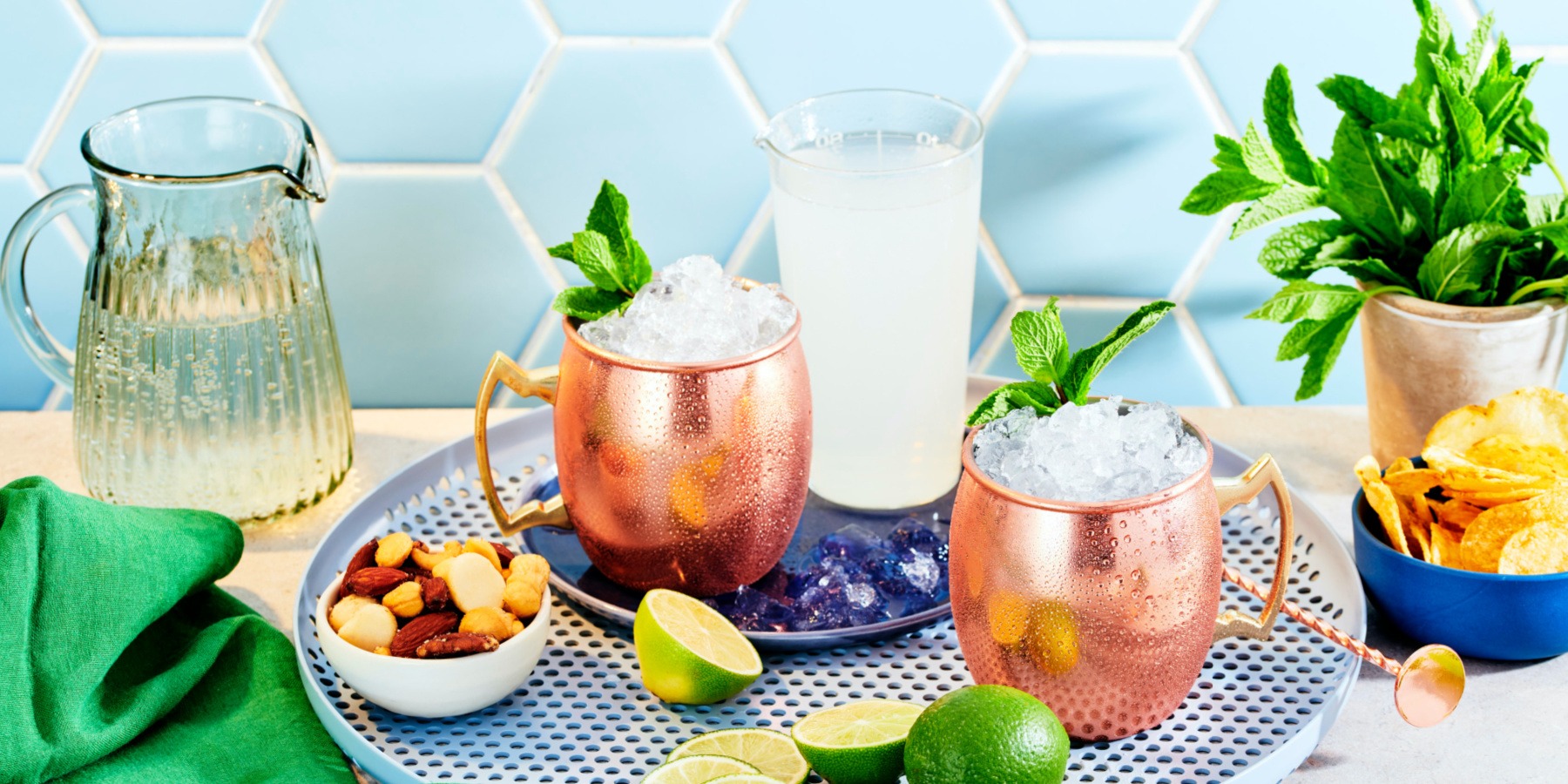 Boozy and refreshing, the Moscow Mule is one of the best party cocktails when the sun is high and temperatures are warm. With its distinctive combination of vodka and ginger beer, and a hint of cucumber, it's the perfect easy drink to serve to a large crowd. Top tip: don't add the ice into your pitcher as it will water your Moscow Mule batch, just add ice to each individual cup before serving. Smart!
7. French 75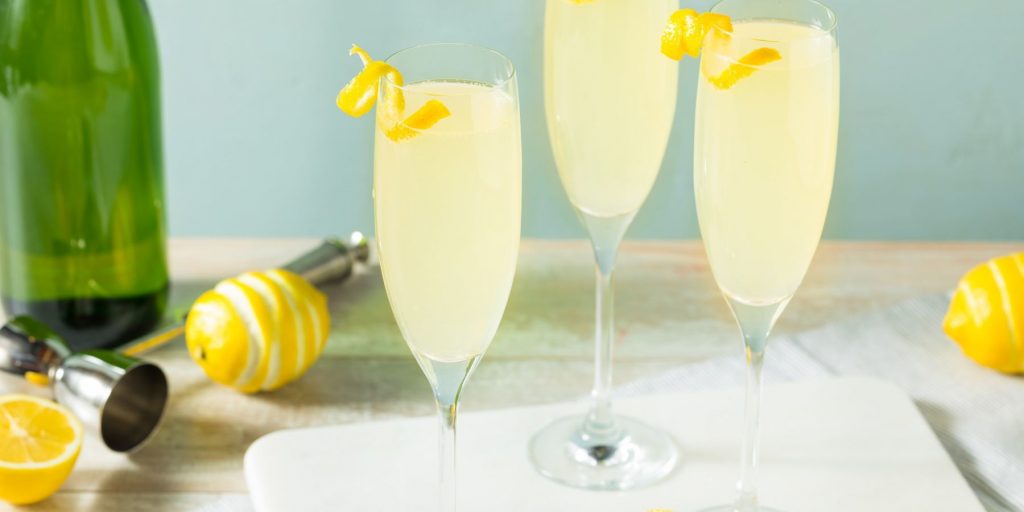 Feel like New Year's Eve in Paris sipping this simple yet luscious cocktail. Invented in 1915, the French 75 blends Champagne, gin, lemon juice and simple syrup in a concoction that is as easy to make as opening a bottle of wine. This drink is also highly customisable with a variety of flavors. Try for example adding blood orange juice, rhubarb syrup or swapping gin with tequila for incredibly tasty alternatives.
8. Strawberry Daiquiri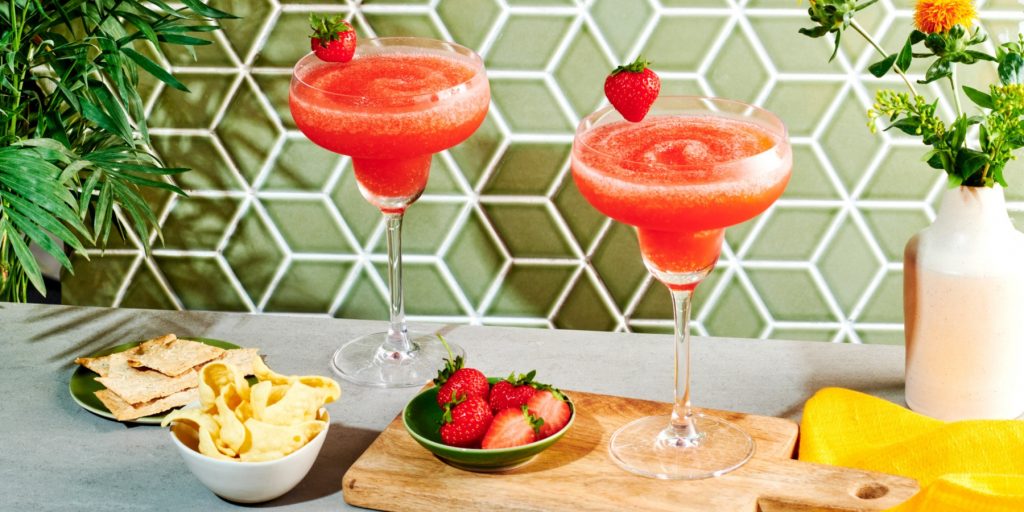 It's officially happy hour with the sweet and refreshing Strawberry Daiquiri, made with fresh or frozen strawberries and with just enough citrus juice to kick the flavor up a notch. Remember that your Daiquiri is only as good as the rum you choose, so really invest in a high-quality spirit. Double or triple the ingredients to make a batch ahead and never have to buy pre-mixed Daiquiri again!
9. Espresso Martini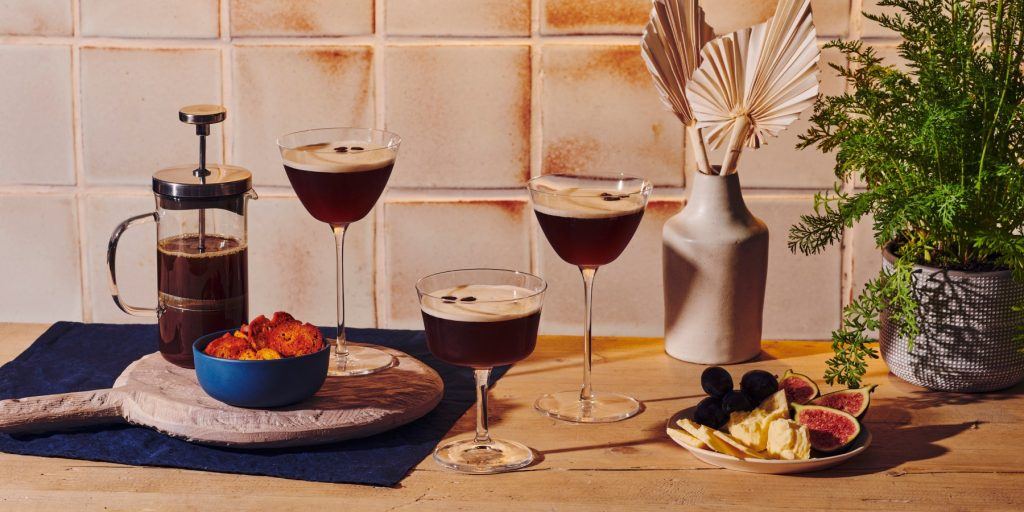 What a way to start a cocktail party! Since the 1980s the Espresso Martini has been a legendary cocktail, jumpstarting and fueling nights out and events. Invented by Dick Bradsell in London, it combines vodka, espresso and coffee liqueur in a sublime and strong mix. You can make it ahead by adjusting ratios and mixing all ingredients in a pitcher ready to go.
10. Paloma Cocktail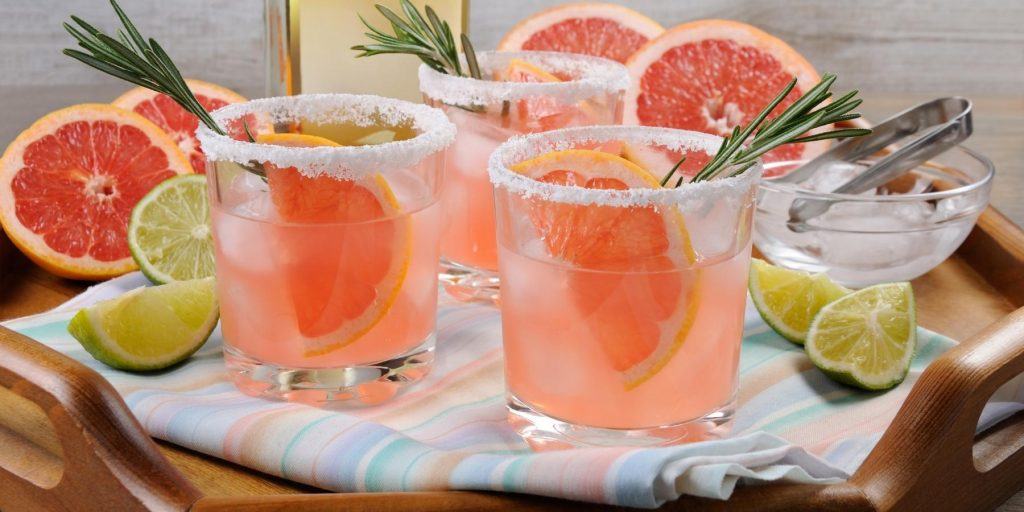 If you want to feel like you're sipping on a ray of sunshine, a Paloma is what you need. This simple cocktail combines tequila, grapefruit juice, lime juice and agave syrup in a cocktail that feels like a long Margarita with extra fruity flavor. Make a large batch and serve your Palomas alongside a smoking hot barbeque. Thank us later.
11. Piña Colada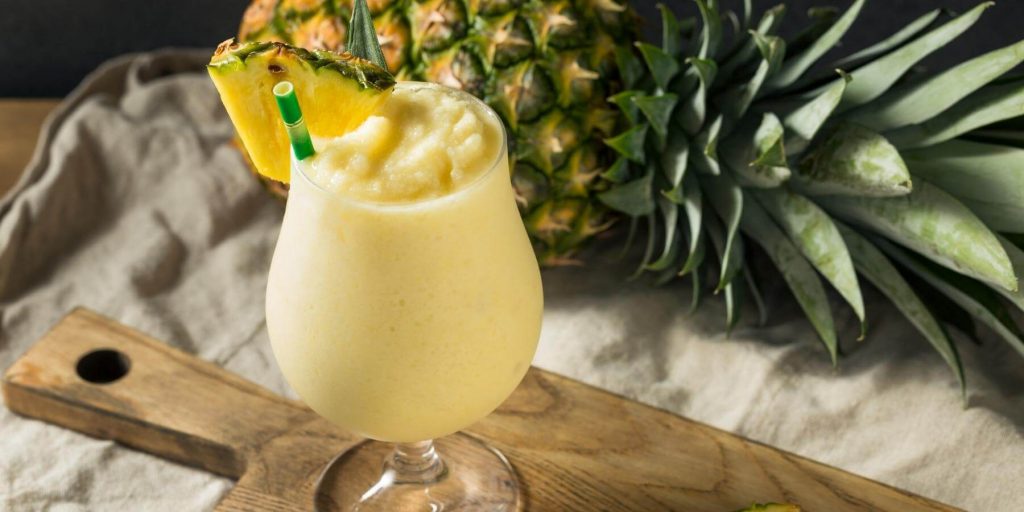 There's something about coconut and rum that just evokes the best vacation memories. The Piña Colada is a staple tiki drink that is an indulgent sip all year long. It's creamy, boozy and delicious and it will be the start of your outdoor parties. To nail the thick texture of the drink we recommend blending all ingredients in a blender rather than shaking them.
12. Pineapple Mimosa
Who said a Mimosa should be just enjoyed for brunch? This variation featuring pineapples gives this easy recipe a whole new level of tastiness. Just mix pineapple vodka, orange juice, lemon juice and honey syrup, then top it all off with a quality Prosecco. Ready in 5 minutes, it will have your guests asking for more and more!
13. Summer Peach Tea
Iced tea is a real winner on those hot summer days, so why don't turn it into a light and refreshing party cocktail? You'll only need to add two easy-to-find spirits, whiskey and peach schnapps, to get the perfect drink to sip by the pool or while watching your friends' holiday camera roll. Make your own iced tea for extra tastiness.
14. Aperol Spritz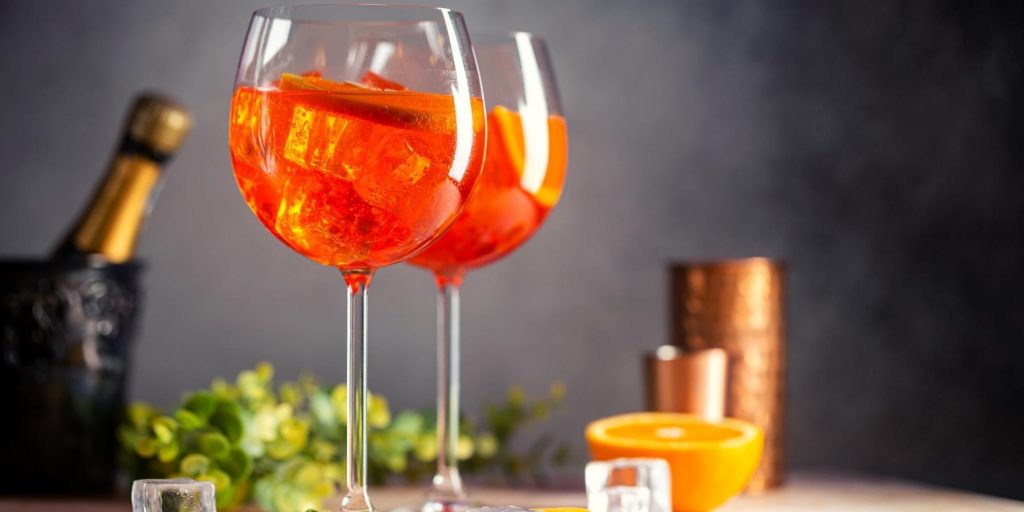 It wouldn't be a true happy hour without an Aperol Spritz. This Italian aperitif cocktail is as easy to make as it is to sip: combining Aperol and prosecco, it's the perfect drink for any occasion, bittersweet and not too strong to keep the spirits and conversation alive.
15. Salty Dog
If you're a Paloma fan but need to please a crowd of gin lovers, this recipe is what you need. The Salty Dog is a tangy cocktail with a 2:1 ratio of grapefruit juice and gin over ice. Fill two-thirds of your pitcher with ice and grapefruit juice and top it all off with gin. Don't forget to rim your glasses or else it won't be "Salty".
16. Peach Punch
There's no need to wait until peach season to enjoy this fruity drink. Punch is one of the best party cocktails for large crowds and this variation features peach vodka and elderflower liqueur to create an elegant and tantalising drink for any occasion.
FREQUENTLY ASKED QUESTIONS
Depending on the occasion you can find the perfect signature drink to sip on at a party. If you're hosting an outdoor gathering we recommend serving refreshing drinks like Mojito, Moscow Mule and Margarita. In the case of a fancy cocktail party, you can never go wrong with classics like Dirty Martini, Espresso Martini and French 75.
A BYOB party is an event where guests bring their own beverage. There is no general etiquette to follow, but we suggest bringing bottles of spirits (even better if the host provides mixers), beers and wine that you can share with the other guests.
The best big batch cocktails for a party should be easy to make and capable to last long when refrigerated. Some of our favorite crowd-pleasers are Mojito, Paloma, Mimosa, Aperol Spritz and Strawberry Daiquiri.