What is the Best Mocktail: Asked & Answered by the Pros
July 25, 2022 by Anna-Bet Stemmet
What is the best mocktail? Ah, you clearly have great taste in drinks if you're asking that question, friend! Non-alcoholic cocktails are rising in popularity all around the world, and with good reason – they're super tasty and you get to have some fun without any alcohol in the mix.
Whether you are sober, sober-curious or just keen to try something different, non-alcoholic cocktail recipes are a great way to build out your drink-making repertoire at home. To get you inspired to shake up a few zero-alcohol zingers, we've rounded up a collection of the best mocktail recipes around. Take a look, try a few and find your fav!
Virgin Margarita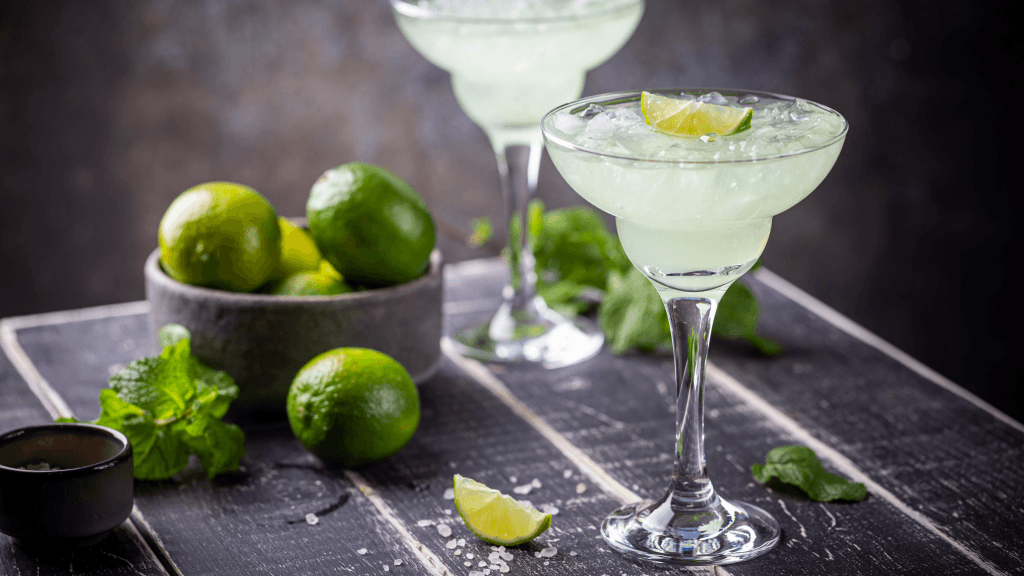 No list of mocktails would be complete without the inclusion of the classic Virgin Margarita. Following in the slipstream of the conventional Margarita, this flavorful cocktail features fresh lime, lemon, and orange juice, agave nectar, and sparkling water as ingredients.
You could also make a frozen version by blending the juice and agave with ice and leaving out the sparkling water. Remember to add a salted rim to enhance the sweet and sour flavors in the drink!
Virgin Mojito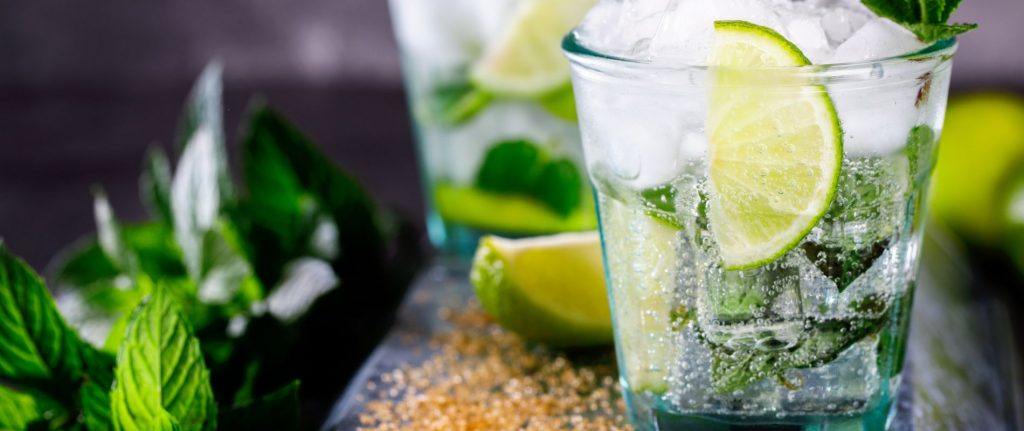 Arguably the best mocktail to whip up on a sweltering summer's day, a Virgin Mojito can be approached in different ways. You can either combine ginger ale, simple syrup, lime juice and mint leaves; or stick with muddled mint and sugar charged with club soda. Alternatively, you can push out the boat with fresh lime juice, mint, honey and sparkling mineral water. Whichever way you choose to make it, it's bound to be super refreshing.
Shirley Temple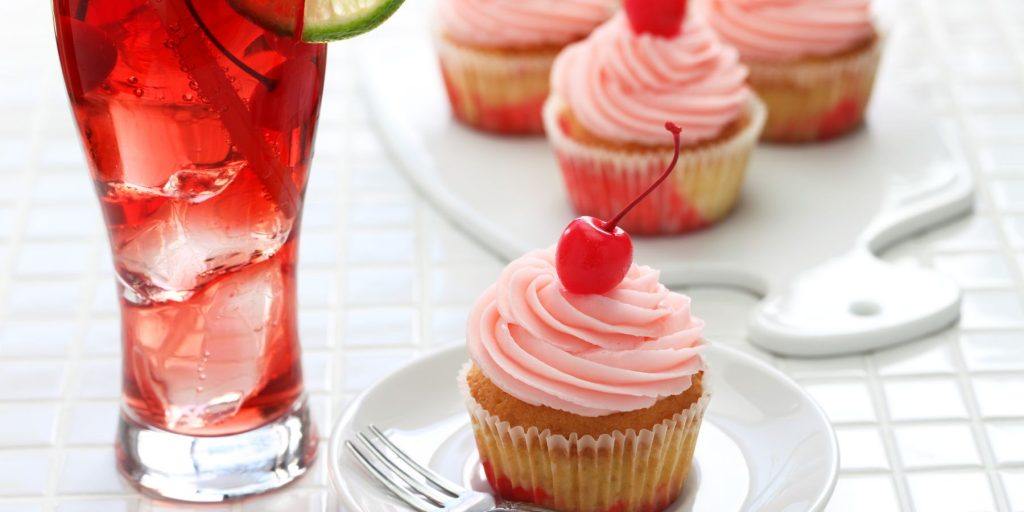 What is a mocktail list without the iconic Shirley Temple in the mix? This classic non-alcoholic drink was originally poured for the well-known 1930s child actress by the same name, who went to a restaurant with her parents and some actors who were enjoying cocktails.
This is when the clever bartender decided to create her a kid-friendly drink of her own. Made with ginger ale, lemon or lime juice and a splash of grenadine, garnished with a maraschino cherry, it's as pretty as the girl it was named for, and almost as sweet.
Virgin Strawberry Daiquiri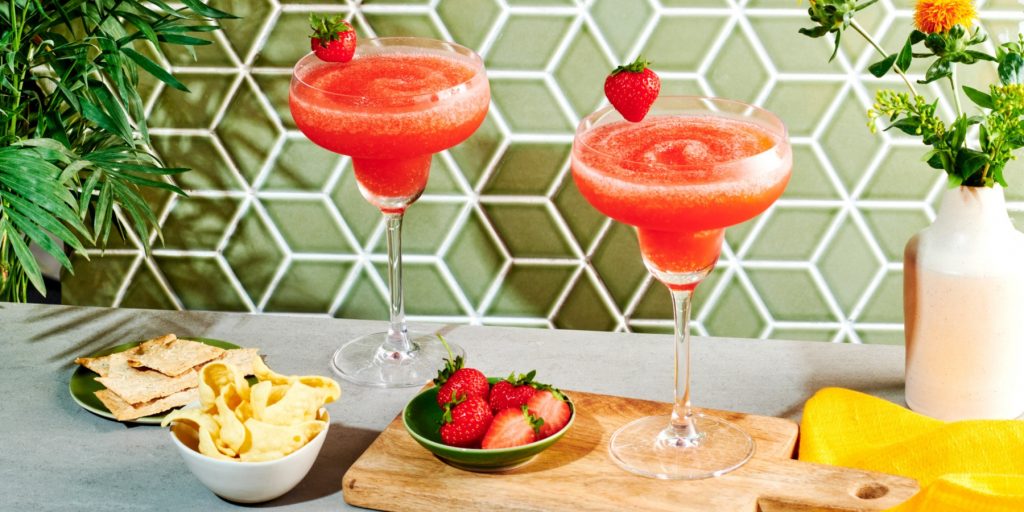 If you love serving a refreshing cocktail, but want to steer clear of alcohol, this Virgin Strawberry Daiquiri recipe will low-key change your life. It's sweet, tart, cool, and delicious — tailormade for daytime beach parties, baby showers, summery lunches, and when you're hosting occasions with sober-curious friends and family in the mix.
Non-Alcoholic Mimosa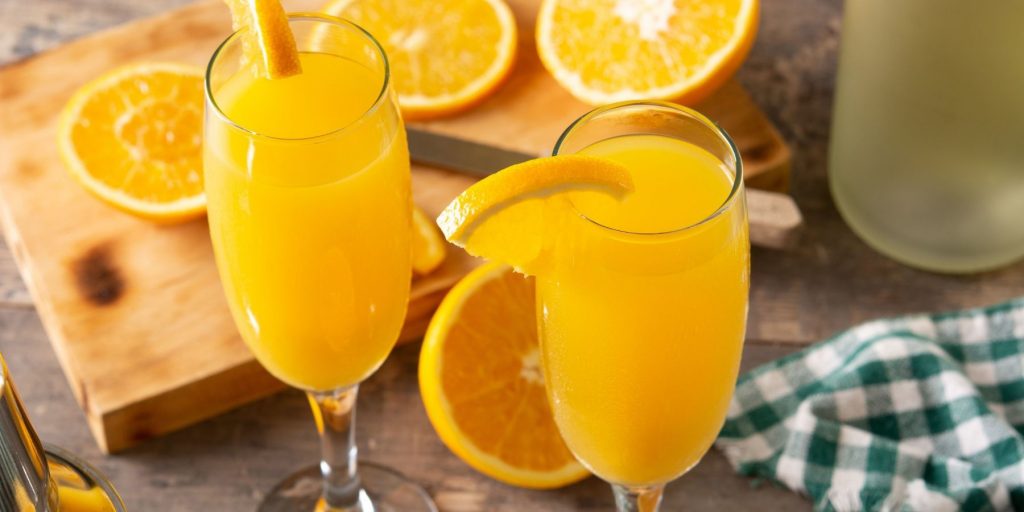 The Mimosa is one of those classic brunchtime drinks that always makes a splash. If you want to enjoy the fizzy deliciousness of this bright and cheery drink without any alcohol in the mix, there are a few ways to go. You can either add some lemonade or lemon-lime soda to your orange juice, or go with ginger ale if you want some kick. Alternatively, you could also top it off with alcohol-free sparkling wine or grape juice.
Virgin Piña Coladas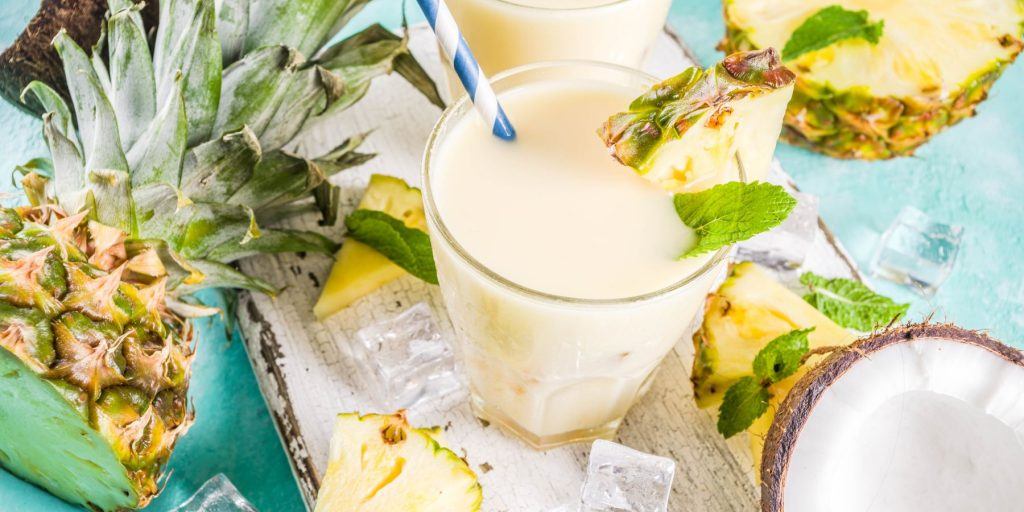 Ah, the dreamy Piña Colada is one of those cocktails that immediately transports you to a tropical location. Naturally, the Virgin Piña Colada is just as delightful. Essentially a pineapple and coconut smoothie, this delightful mocktail can be made using coconut milk, pineapple juice and ice, or you can up the ante by using ice cream for an extra creamy finish.
Virgin Mary Mocktail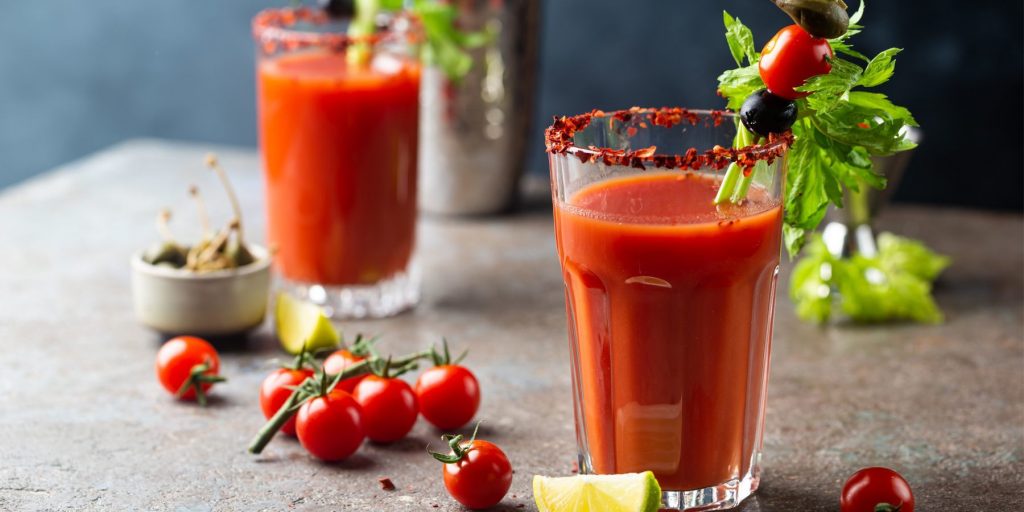 The Virgin Mary Mocktail is a great option if you like your drinks on the savory end of the spectrum. Combining tomato juice, Worcestershire sauce, and lemon juice, you can also spice up the flavor profile of this morish mocktail with a few shakes of hot sauce and a splash of dill pickle juice if you are so inclined.
Moscow Mule Mocktail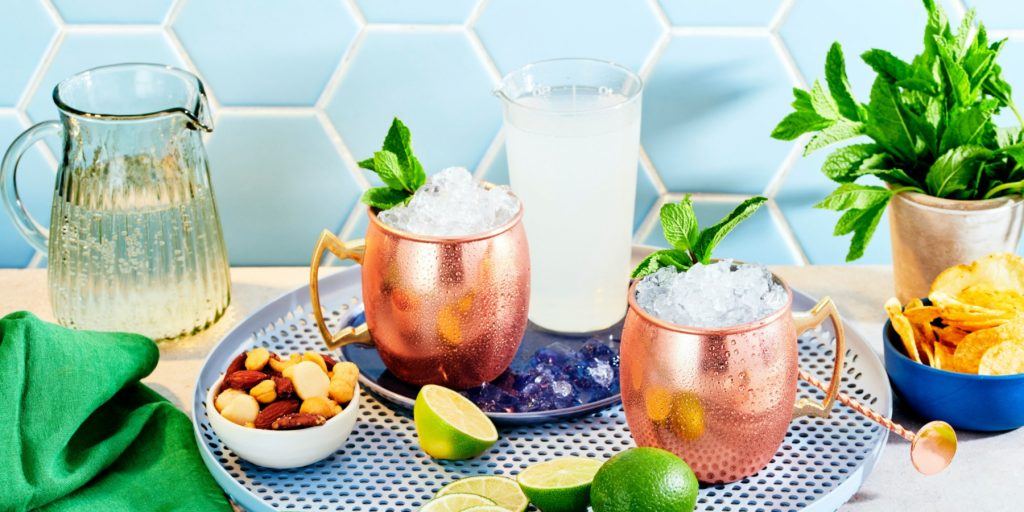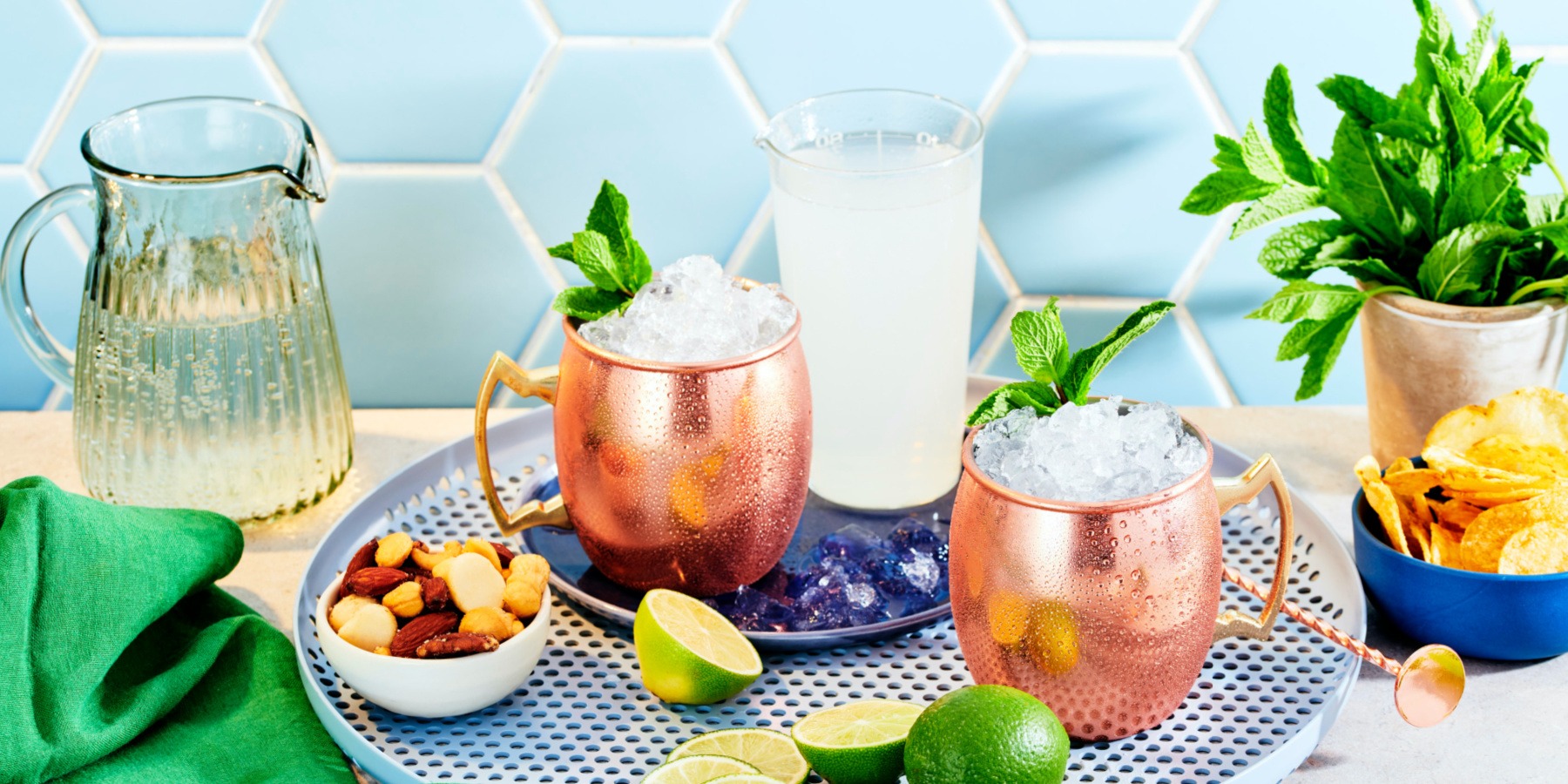 When the weather is balmy and the porch is calling as the sun sets at dusk, a Moscow Mule Mocktail is a great way to end the day. Combine ginger beer, club soda, fresh lime juice, mint and crushed ice; or opt for some diet ginger beer if you're watching your calories. Either way, it's as lovely to drink as it is pretty to look at.
Virgin Paloma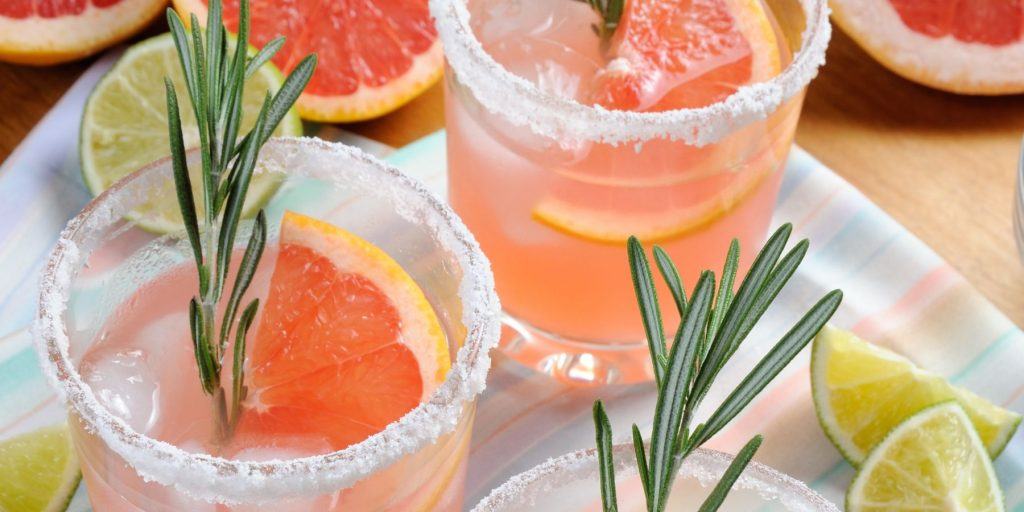 Filled with the zesty notes of fresh ruby grapefruit juice and lime, this mocktail is super simple to assemble – you simply add some club soda and ice. Keen on having it a little sweeter? Add a dash of simple syrup or go with agave; either way, you will create a nice counterpoint to the sour notes from the citrus juice.
No-Tequila Sunrise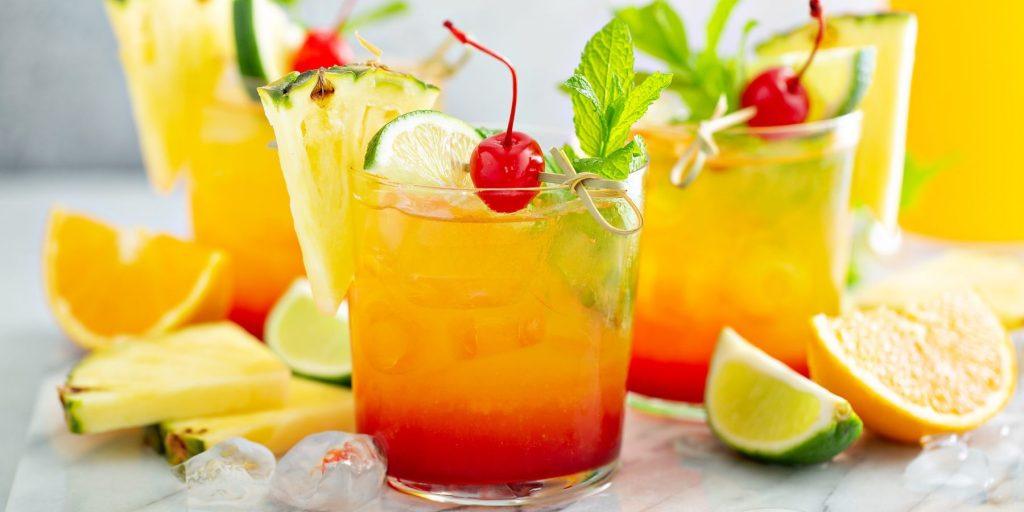 The No-Tequila Sunrise is one of those highly adaptable mocktails that you can really make your own. Keep things super easy by simply adding some grenadine to orange juice, or get a little more creative with peace juice and lemon soda. Finish it off with a cherry and a cute straw to set the scene for non-alcoholic brunchtime success.
Arnold Palmer Mocktail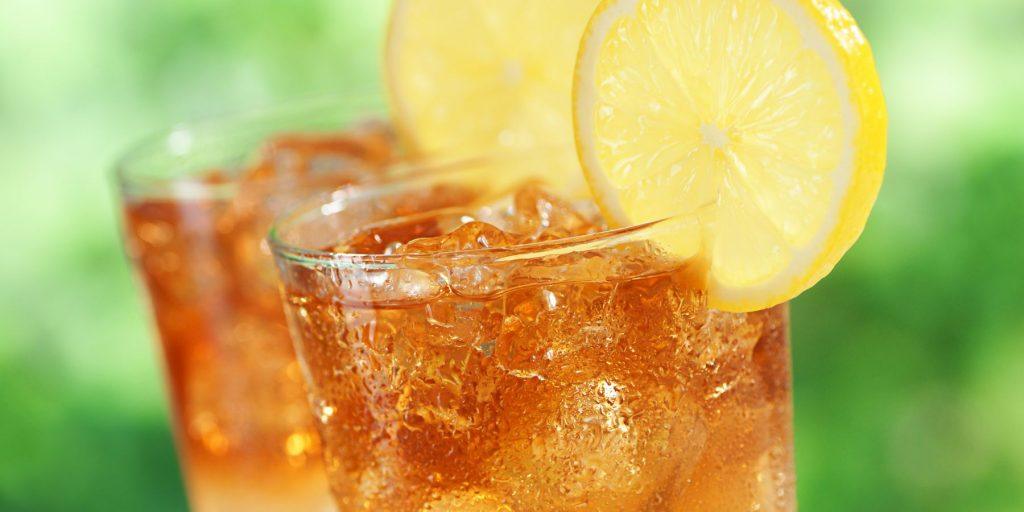 The Arnold Palmer Mocktail is yet another classic non-alcoholic drink that is suitable for the whole family. Combine iced black tea with lemon juice if you like things a little more tart, or bring add some sweetness with simple syrup or agave. Finish it off with plenty of ice and a lemon slice to garnish.
Lime Rickey Mocktail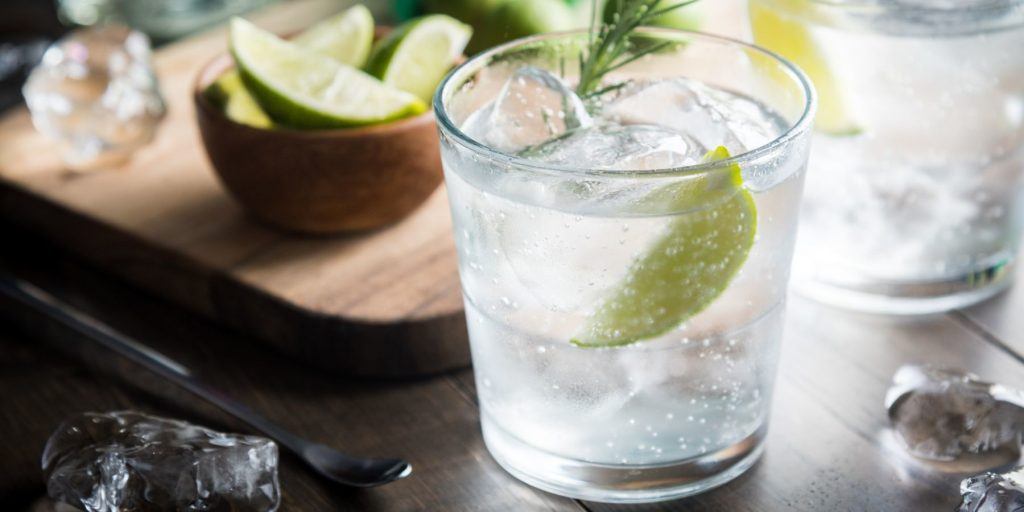 We often get asked 'are mocktails healthy?' and the answer is that it all depends on the ingredients of the mixed drink. While an alcoholic Lime Rickey calls for the inclusion of gin or whiskey, the mocktail version of this refreshing drink features lemon-lime soda, lime juice, fresh mint leaves and some raw honey. You could also go with soda water, lime juice, and some simple syrup.
So, while the ingredients are lower in calories and alcohol-free, there is still some sugar in the mix. However, as part of a balanced diet, a Lime Rickey Mocktail here and there definitely won't hurt.
FREQUENTLY ASKED QUESTIONS
A mocktail is a cocktail that does not contain any alcohol.
A good mocktail has a well-balanced flavor profile that makes for a satisfying sip.
While the taste of alcohol is quite difficult to replicate without actually influencing the ABV of a non-alcoholic drink, there are ways to build a satisfying flavor profile regardless. It all comes down to reimagining the drink you want to make by filling the olfactory gaps left in the original recipe with something that sings along with the remaining ingredients.
You get all of the refreshing flavor without any alcohol in the mix - a great option if you are sober, sober-curious, watching your calories or simply not in the mood for alcohol.
The Virgin Strawberry Daiquiri is one of the most popular non-alcoholic cocktails.
The Virgin Margarita, Virgin Mojito and Shirley Temple are some of the most popular mocktails. However, the best mocktail is the one that you enjoy - so feel free to experiment until you find a non-alcoholic mixed drink that ticks all of your must-have boxes.