How to Throw a Disco Lovin' 70s Theme Party
July 26, 2022 by Sonja Edridge
Need some help planning a 70s Theme Party? When it comes to 70s theme ideas for your next throwdown, this decade does not disappoint! We'll give you the lowdown on 70s decorations ideas, share some funky foodie tips (let's face it, the 70s food was far out!), give you bar cart directions, as well as some inspo for 70s-style fun. Get out your foxy threads and put on a mood ring; we've got you; the party is going to be off the hook!
Why throw a 70s theme party?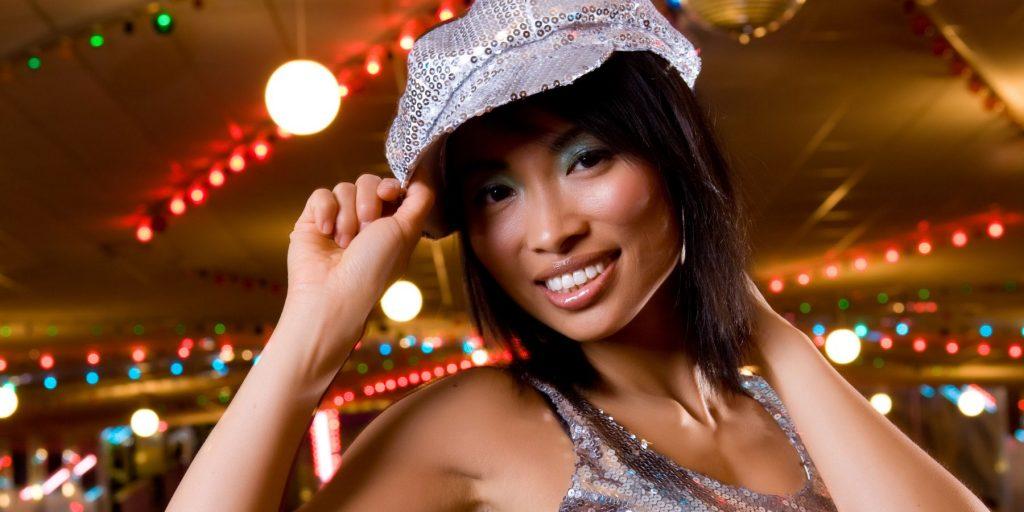 With a ton of party themes to choose from, consider a 70s theme party that includes a disco; it easily gets everyone into the party mood. The disco-funk era was full of excess: trousers had extra flare, colors and patterns were loud and bold, and the disco balls made everything sparkle. The Saturday Night Fever craze had girls mastering John Travolta's dance moves in their platforms, singing "Stayin' Alive". A 70s theme party might inspire a few caped Supermen and a bunch of Princess Leia space buns but stick to a disco theme for the ultimate groovy vibes. The Bee Gees will keep 'em on the dance floor all night long.
Go psychedelic with the décor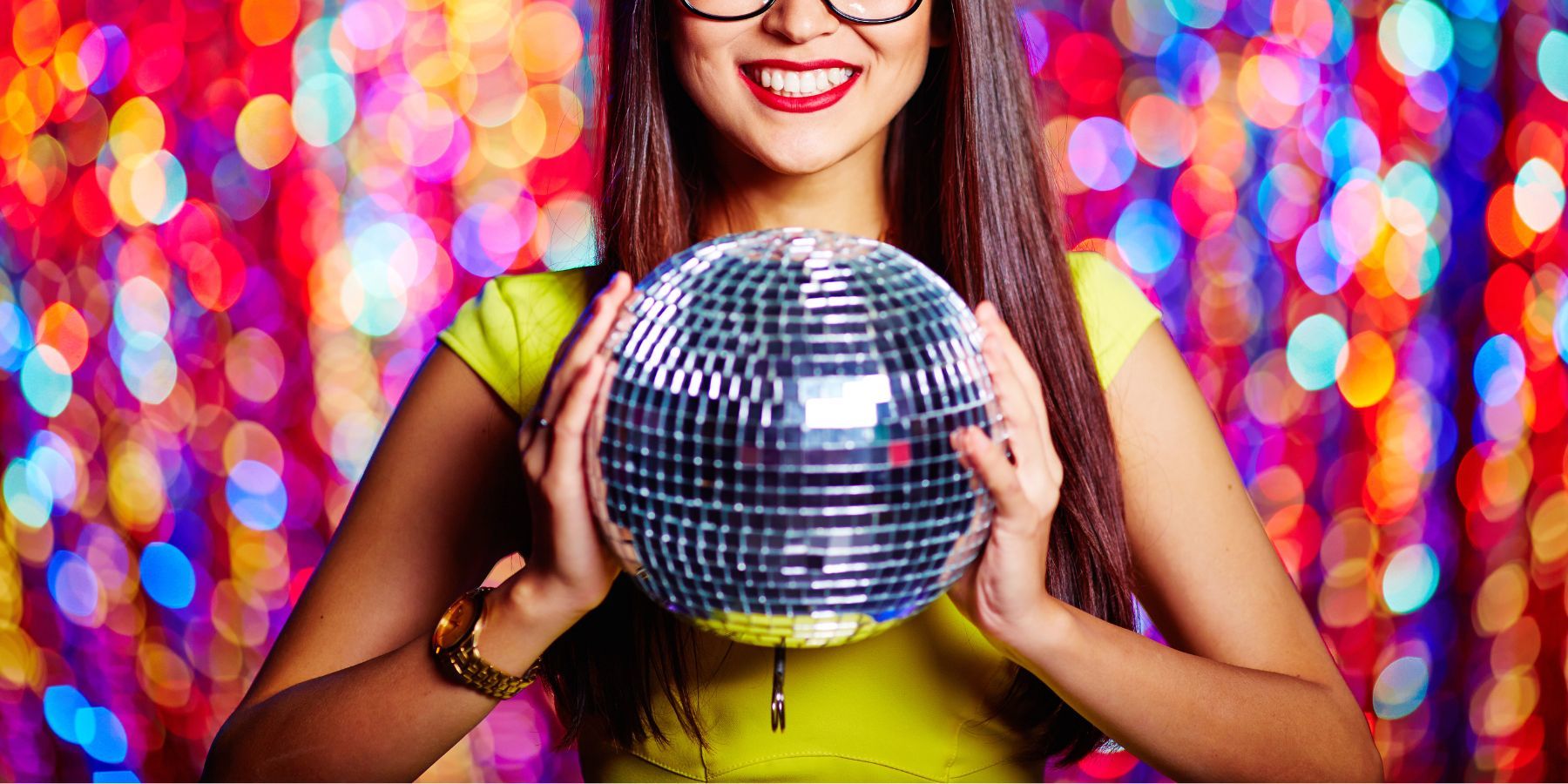 You'll definitely need space to boogie for a 1970s theme party at home. Setting the scene is easy – we'll give you oodles of 70s theme party decorations ideas, so you don't need to trawl dollar and thrift stores for inspiration. Better yet, you won't need a big budget—save that for the tasty snacks and funky cocktails.
Entrance: Hang beaded curtains over doorways so guests can step into a new era in style. It will also make a great photo-op location aside from being a quintessential 70s party decoration staple.
Disco zone: Hang disco balls from the ceiling to get the dance floor sparkling. You can add strobe or neon lights, too, for more psychedelic fun.
Table décor: Sprinkle your tablecloth with metallic confetti and stack your snacks in brightly colored bowls. You could even use old vinyl as groovy serving platters (remember to give it a good clean first!). For centerpieces, go for furry dice, jars of big crazy sunglasses, and lava lamps to fulfill all your 70s decorations ideas and dreams.
Wall décor: Line the walls with a few posters of 70s music legends and drape psychedelic floral fabric to cover paintings. Some giant peace signs wouldn't go amiss either.
Chill out zone: Make a chill-out space inside or in the garden with shag carpets and bean bags. Hang vintage roller-skates and mini disco balls in clusters from tree branches with fairy lights, if it's outside.
Your 70s disco boogie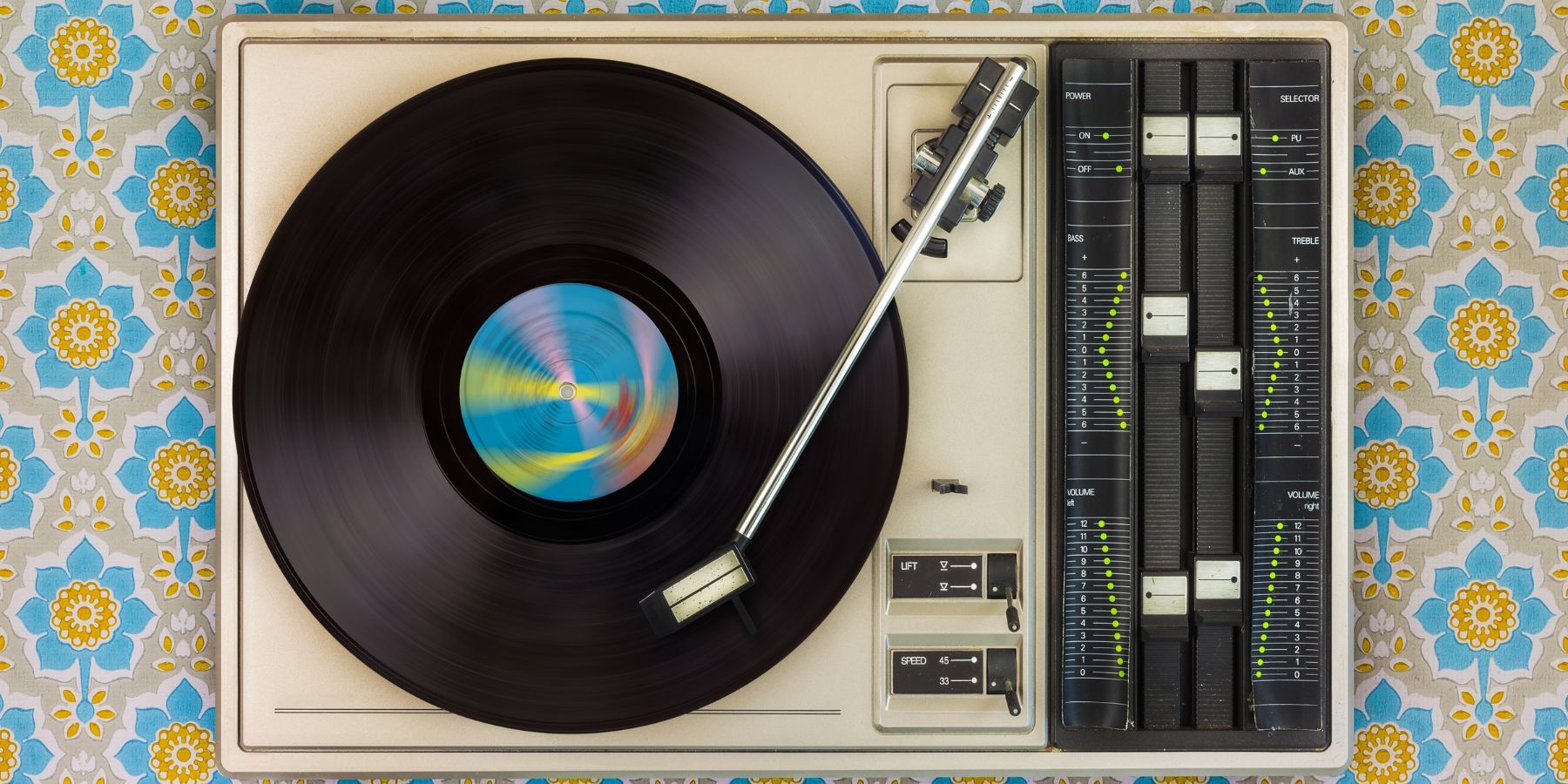 If you line up your groovy 70s disco boogie tunes with some of these classics, we promise that everyone will be fighting for their place on the dance floor:
"Stayin' Alive" Bee Gees

"Dancing Queen" Abba

"Hot Stuff" Donna Summer

"Funky Town" Lipps

"I'm So Excited" Pointer Sisters

"Le Freak" Chic

"We are Family" Sister Sledge

"Billie Jean" Michael Jackson

"Get Up" James Brown

"Macho Man" Village People

"I Will Survive" Gloria Gaynor

"Rocket Man" Elton John
Spotify is a great place to find 70s playlists so make sure you've got enough tracks queued for an epic dance party! To boost your 70s theme party
entertainment, you can stream
Saturday Night Fever
on silent for anyone who wants to brush up on the Travolta moves.
What to wear to a 70s themed party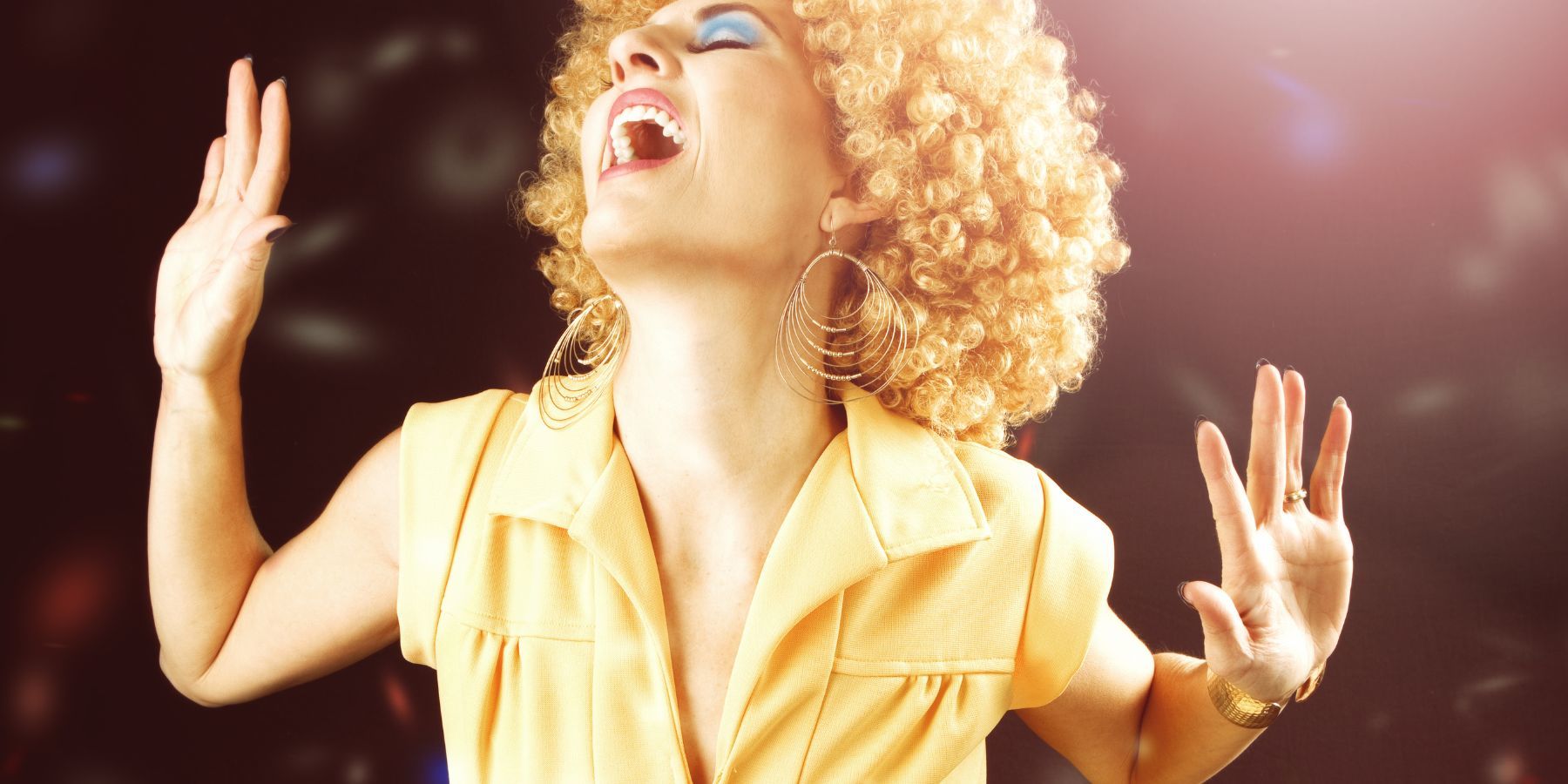 With all the 70s icons to choose from, make sure you bring your Donna Summer swagger or top looks by Ziggy Stardust to the party. Here are some funky outfit ideas and inspiration for a photo booth dress-up box:
Shoes: A selection of the grooviest 70s platform shoes, sparkly boots, and vintage roller skates
Trousers: Hot pants, bell bottoms, corduroys, flares, and polyester tracksuits
Shirts: Tight t-shirts with big lapels, deep V necks, bold patterns, tie-dye, and flared sleeves
Jumpsuits: All-in-one sparkly jumpsuits with sequins. You could even go for Brue Lee's iconic yellow one from "Game of Death"
Accessories: Long bright socks, costume jewelry ("gold" chains, peace sign necklaces, large sunglasses, mood rings), and some colorful wigs
Make-up: Line up the metallic or rainbow-colored make-up and go big! Glitter is a must.
Serve all the delicious 70s food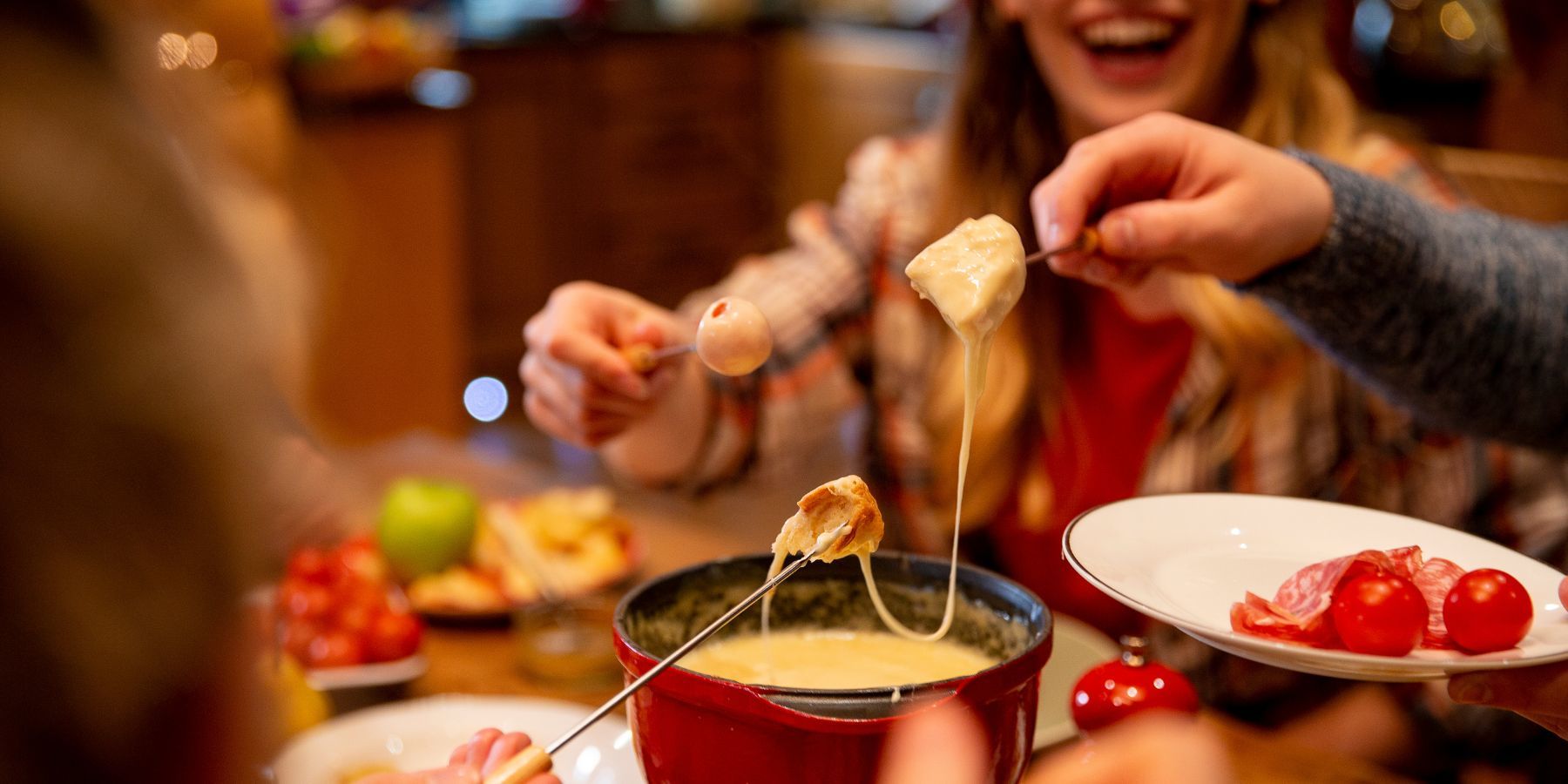 You'll need a fabulous spread of party food to keep your disco revelers fueled, so make sure your 70s theme party table is brimming with classic kitsch food. Here are some easy feed-a-crowd ideas:
Fondues is a vibe: Gorgeous cheesy fondue with bowls of sliced baguette and chopped veggies for dipping. Choose a chocolate one for dessert with marshmallows, chopped fruit, and nuts.
Diner classics: Platters of hot dogs and hamburgers with cheesy fries. Maybe some boozy milkshakes for the ultimate drive-in experience
Individual portions: Glasses of shrimp cocktail and individual ramekins of mac and cheese.
Hedgehogs: Skewer meatballs, sausages, or Caprese sticks into half an upside-down melon, or go full-on 70s cover the melon in foil, and spike it skewers of cheese and pineapple, (don't forget olives for eyes!)
Jell-O: Choose some weird shapes to set the Jell-O in. The brighter the color, the better!
Go with 70s classic cocktails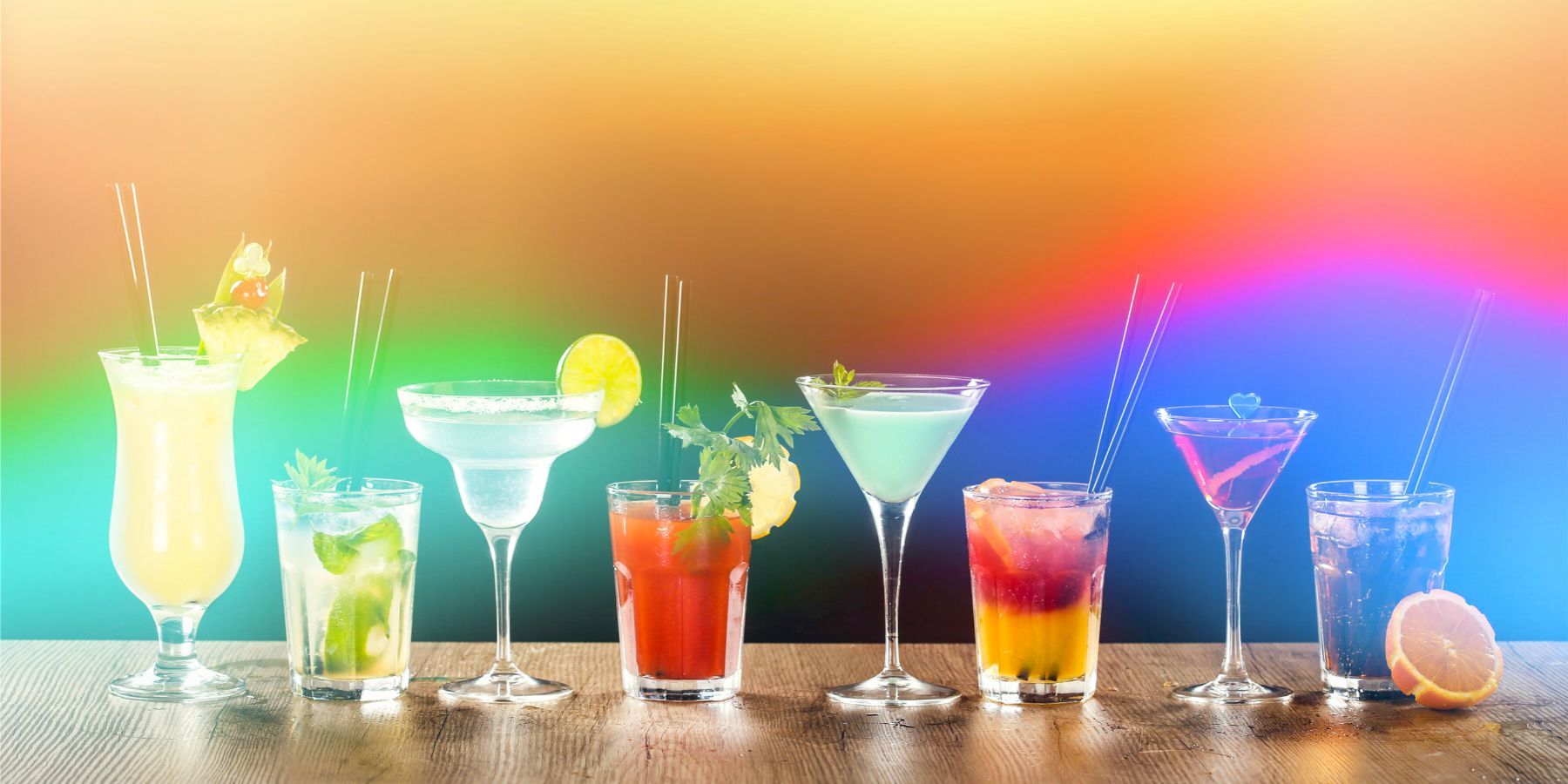 The 70s is a fantastic decade for cocktails, so there is so much inspo for your bar cart! All those brightly colored 70s rainbow drinks have made a comeback, and thanks to social media, 70s layered drinks are right back in style.
The emerald and avocado green craze was in full swing, oh the glory days of crème de menthe! The bright orange Aperol Spritz is super trendy at the moment but was huge in the 70s! And it's an easy 3-2-1 mix of prosecco, Aperol, and soda. Thick, sweet dessert drinks were totally off the hook then (all creamy or with cream) and often including the popular 70s yellow classics, Galiano and Advocaat.
Splurge on hiring some hurricane and coupe glasses for true 70s style. If you can find a kitsch-carved fake wooden ice bucket, all the better! Choose a few of the following cocktails, and your 70s theme party bar cart is gonna be lit!
Super simple 2-ingredient drinks to save time:
Salty Dog — Gin or vodka topped up with fresh grapefruit juice
The Godfather — Whiskey stirred with amaretto over ice
Easy 3 ingredient classics to please a crowd:
Piña Colada — Rum with pineapple juice and coconut cream for a real crowd pleaser
Ode to the 70s emerald craze:
Grasshopper

— Crème de menthe, crème de cacao and heavy cream
Green Hornet — Equal parts whiskey, gin, vodka and crème de menthe, then cola and lemon soda
Fun games & activities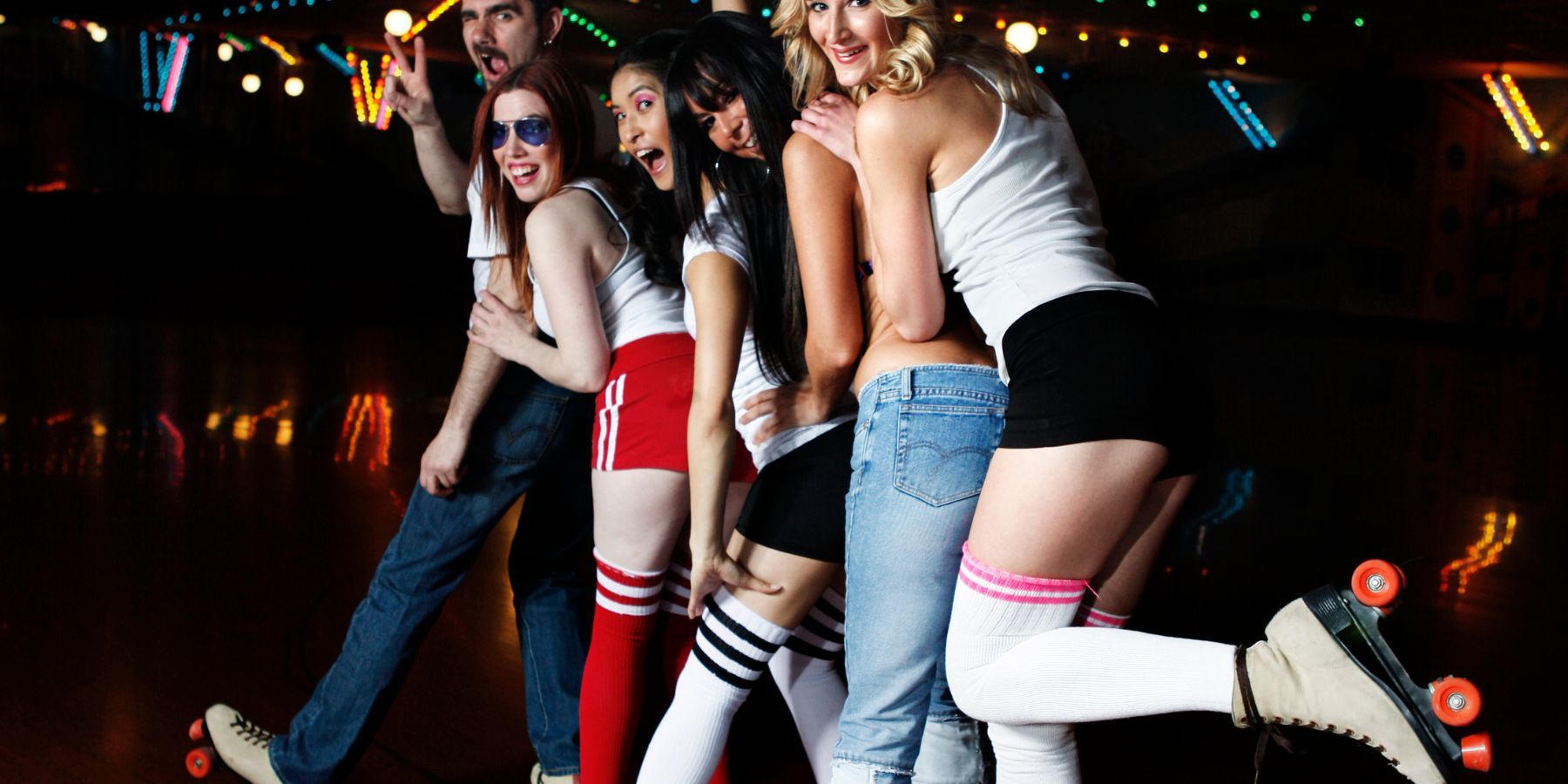 Are you down with some 70s theme party fun? Choose some fun games to play to bring all the 70s vibes. Here are some of our favorites to get you started:
A dance off is a must for a 70s theme partyso that everyone can get their boogie on! As the Bee Gees said, "you should be dancing!". Turn up the disco funk, get the smoke machine going and call everyone to the dance floor to crown your disco champion.
For those who love a quiz, organize a music trivia. Play 70s song intros and see who can guess the song title. Extra points (or dessert) if you name the artist!
The big screen brought us epic movies, so planning a 70s theme party trivia or charades will be a cinch. Pick out famous quotes and see who can guess the movie! You'll find umpteen sound bites everyone will know in Rocky, Star Wars and The Godfather, and, if you want to up the difficulty, then get them to name the leading actors.
We know you'll love our 70s theme party but if this has already got you thinking of next party, here is more decade party fun:
FREQUENTLY ASKED QUESTIONS
At a 1970s theme party, you'd expect to go in dress-up, flares with bold patterns for sure. You'll walk through doorways dangling with beaded curtains into a room lit up with lava lamps and glittering disco balls. The dance floor will be playing funky boogie tunes and you'll be snacking on cheese and pineapple cubes skewered into a foil hedgehog or enjoying a fondue.
You'll have the best time dressing up for a 70s theme party. There's so much to choose from: corduroy flares, brightly colored jumpsuits, anything tie-dyed or bedazzled in sequins. Big bold kaleidoscope patterns paired with big and loud crazy hair and oversized sunglasses would be perfect. Nothing is too much or over the top. If you're game, brave some roller skates!
To plan a 70s themed party, our guide has all the 1970s theme party inspo you need, from psychedelic décor, crazy dress up ideas to the best 70s cocktails and retro snacks.
The 70s is known as the disco funk era with folks dancing under the disco balls and strobe lights. Big hair, platform shoes and bell bottoms were all the rage, along with bright bold patterns like big florals in yellow and orange.
If the 70s had social media, then John Travolta dancing would be trending on Twitter and TikTok would be dishing out guides on how to dress like ABBA. Big dance breaks, keyboard riffs and drum machines were solid music trends. And you were definitely not one of the popular kids if you didn't have either a Farrah Fawcett haircut, own big sunglasses or wear bell bottom trousers.