Great Party Themes for Every Occasion 
July 22, 2022 by Helena Lombard
Planning a party but no idea where to start? You're not alone! While many of us love a good party, we often get stuck on the actual planning part. Picking the best party themes shouldn't break your brain, and here's why: Once you've chosen your theme, you'll know what decor to get, the dress code to go with, the budget you'll need, the tunes you should queue on your playlist, and the best food and cocktails to serve for the ultimate theme party experience.
How to pick a party theme?
With so many options, it can be challenging to decide on party themes. So we'll give you our breakdown of the best theme party ideas and advice on pulling out all the stops for a party that will blow your friends away.
So, how exactly do you pick a theme from an endless pool of ideas?
Focus on the occasion—and make sure your theme fits the event and the crowd you're inviting. For example, if you're throwing a 30th birthday party for a mixed group of people, a 'Pretty in Pink' theme might not be everyone's idea of a good time.

Check your calendar for holidays and seasonal events that are celebrated every year. A few of these include Thanksgiving, Halloween, St. Patricks Day, Easter, Cinco de Mayo, and Independence Day.

Consider your budget. You can't have champagne dreams on a cola budget. If money is tight, consider free venues (parks, beaches, and of course, your house), invite fewer guests, or do a potluck catering event where everyone brings a different dish to the table or barbecue fire. You can also ask your friends to bring their own drinks. If you're planning a few cocktails, divvy up the ingredients and ask each guest to bring a different bottle of liqueur or spirits to create an epic cocktail bar.
Once you've picked your theme, everything else will start falling into place. Unforgettable memories are just around the corner, so keep reading.
Decades & significant events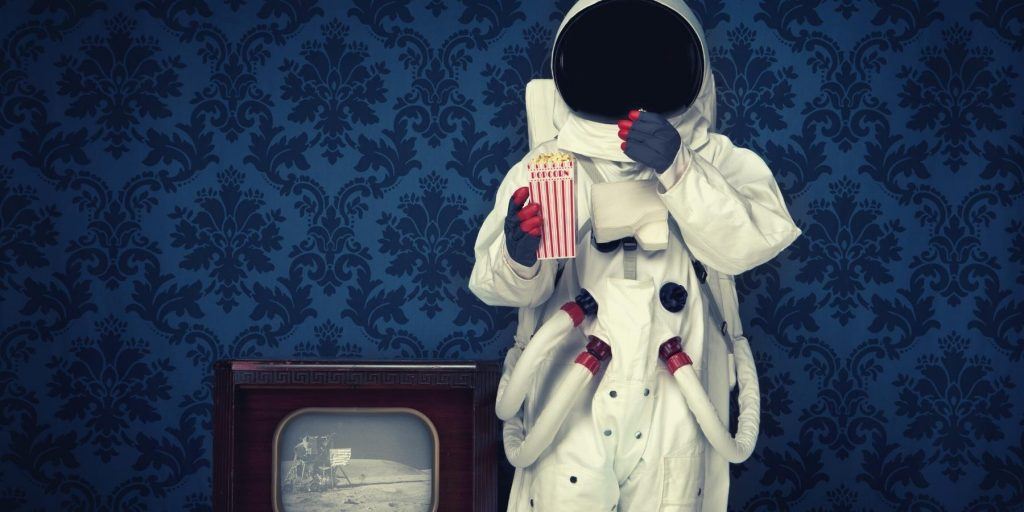 Some tremendous things have happened in the world, so go ahead and celebrate them. These are a few of our favorite theme party ideas for different significant events and decades.
Moon landing:

One small step for man, one giant party for mankind. This space-themed party is so much fun—and your friends will love you to the moon and back if you do it right! For this theme, we suggest being as extravagant as you can be. From shimmering cocktails to space-themed table decor, there's a world of options to choose from.

Oscars:

This is one of the more sophisticated party theme ideas, and we love it! Give your friends the red-carpet treatment with a refined Oscars party. Top tip? Make gold the color of the night!

Super Bowl:

This is America's most watched television broadcast, with more than 114 million viewers shouting at their TV screens yearly. We think it's an excellent excuse for your gang to get together for one of the

best party themes

ever. Make sure there are plenty of drinks, seating, and salsa, and you'll be winning. Touchdown!

60s Theme party:

Go all out with an epic 60s-themed party, and read our guide to the tastiest 60s cocktails that are still trending today. Groovy.

70s Theme party:

Celebrate this funky disco era, Studio 54 style!

80s Theme party:

You don't have to have big hair, wear shoulder pads, or blind anyone with your eyeshadow to know how to throw an excellent 80s theme party. What you do need, however, is a decent plan and a fully stocked bar.

90s Theme party:

It's the era that seems to be repeating itself. From the music to the fashion, the drinks, and the food, this die-hard decade is making a comeback, and we're here for it!

2000s Theme party:

We've got all the tips and tricks to host a totally chillax party that would even have Paris Hilton saying 'that's hot!'
Nations, geography & cultures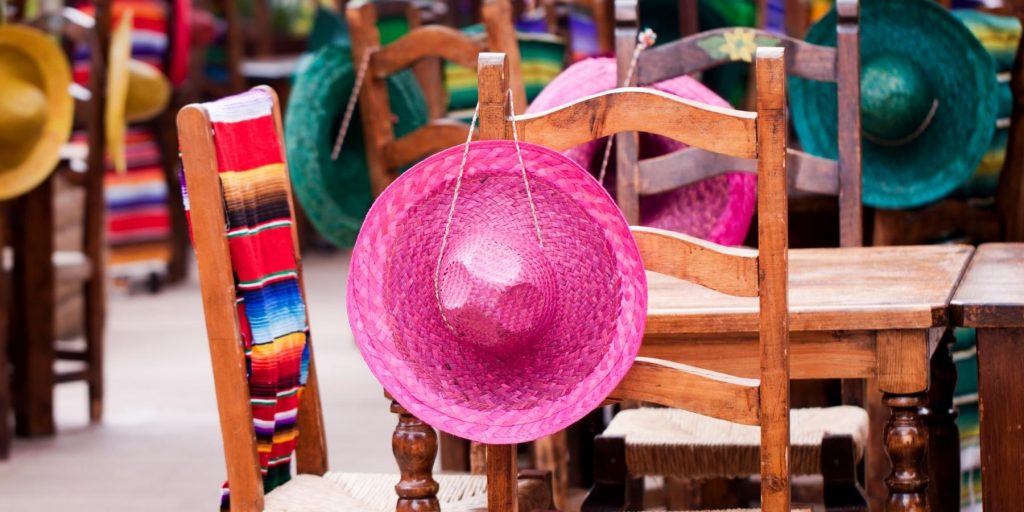 The world is gigantic. And so is the list of options you can use for some of the best party themes about the world. And nobody has time to write (or read) all of them!
Get your boarding passes ready. In fact, use those as invitations. These are three of our favorites.
Mexico:

This is one of the best

themes for a party

, and we'll tell you why. Spicy cuisine, refreshing cocktails, and a kaleidoscope of colors to stimulate the senses will keep guests dancing all night long. Read more about

how to throw a fantastic fiesta.
Spain: I

f you have the same love affair with this beautiful country as we do, share it with your friends in the summer. We suggest throwing a

parrillada

(Spanish barbecue) in your garden—and serving lots of Sangria. Add a Flamenco band for the ultimate authentic vibe.

France:

Bonjour!

Parlez-vous francais?

Create a dazzling French affair with classic drinks and cuisine from this beautiful country. We suggest watching the hit series

Julia

for some

party theme ideas

.
Other popular party themes in this category include:
Hawaiian Luau

Oktoberfest

Around the world

Havana Nights

Winter Wonderland
Movies & TV shows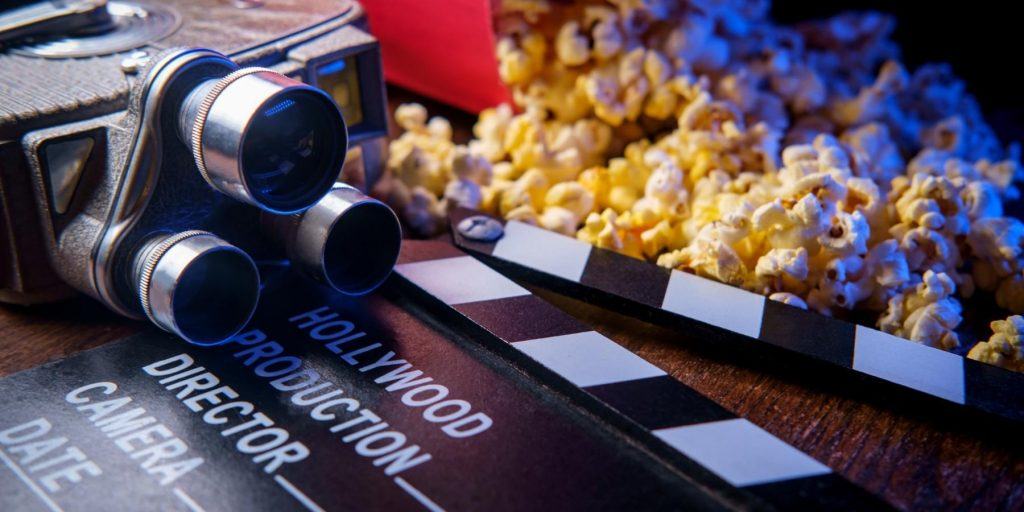 Movies and TV Shows have inspired some of the best-themed ideas for parties. Here are a few of the most popular ones:
Game of Thrones:

Winter is here! Welcome the chilly season with an epic GOT party.

James Bond:

Make sure the dress code is black tie. And serve lots and lots of martinis.

Dirty Dancing:

You have to listen to that bird inside that tells you what's right.

And that is to throw a Dirty Dancing theme party for the time of your life!

The Great Gatsby:

Trying to get the girl's attention across the bay? Then throwing an extravagant Great Gatsby party!

Mint Julep,

anyone?

The Mandalorian:

This is an excellent theme for Star Wars and Mandalorian fans alike. And, yes, serve

Baby Yoda cocktails

, you must!
Books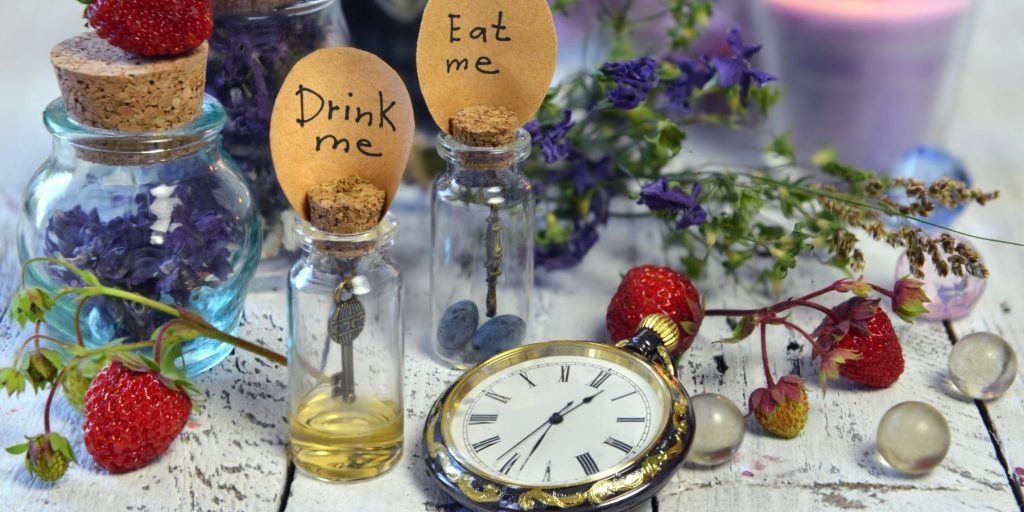 Calling all book nerds! Make your party a page-turner with these fabulous party theme ideas:
Harry Potter:

Gather your muggle friends and recreate Hogwarts at your house. Make sure all your guests dress the part! If you do it right, everyone will think you're a wizard.

Expelliarmus!

Roald Dahl:

He's written some of the most fantastic adventures of our time, so your guests will have oodles of ideas when it comes to dressing up. Bring your favorite Dahl characters and books to life—from Willy Wonka, the BFG, and Oompa Loompas, your guests will be in for a wonderfully whacky time!

Alice in Wonderland:

We love a mad hatters' tea party, and that's precisely the party theme you should go for if you're an

Alice in Wonderland

fan! Invite your closest friends. You know the best people are entirely bonkers, and you definitely want them at this party.
Stephen King:

It doesn't get scarier than inside Stephen King's head, which is why this is one of the

best party themes

for Halloween.

Redrum. Redrum. Redrum…
Themes for gala events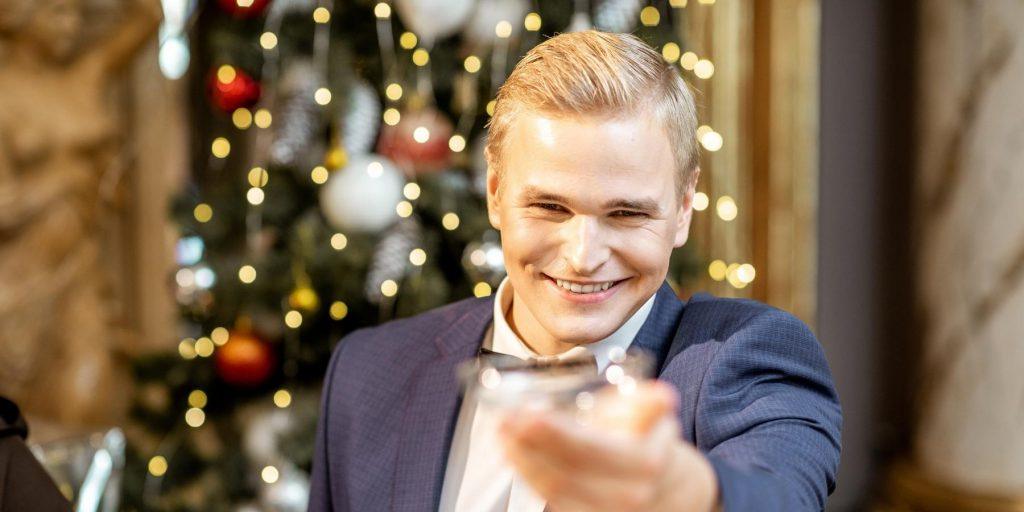 If you're marking a special occasion, keep it classy and plan something spectacular. We only live once, after all! So, make it memorable.
Some of our best party themes for a magical gala event:
Black Tie

Black and White

Great Gatsby

Moulin Rouge

Kentucky Derby

Masquerade

Casino Royale

Secret Garden
Music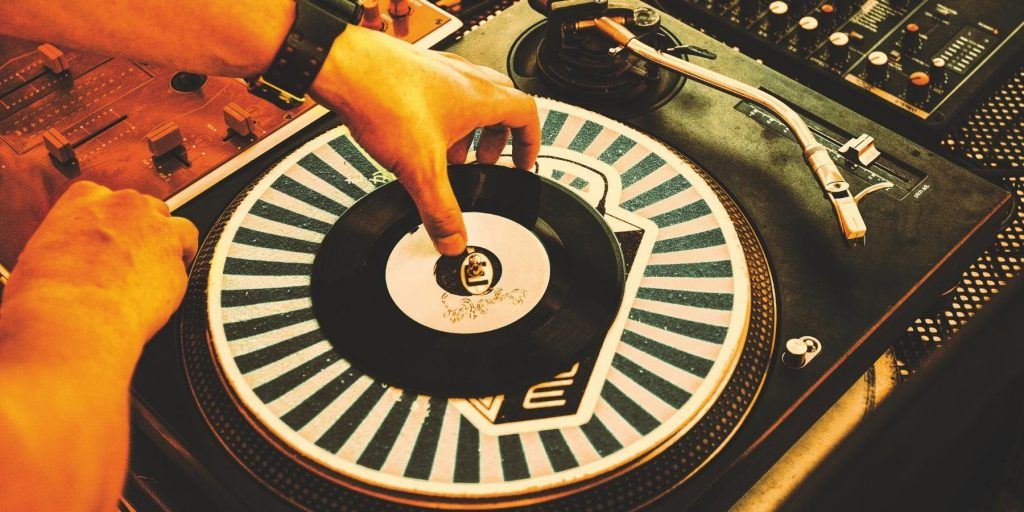 Music makes the world go round, so rock on with these popular music party themes:
Famous musicians

Rock n Roll

Hip Hop

Grunge

Elvis

Queen

MTV Awards

Common People

Forever Young

Heroes
Fashion trends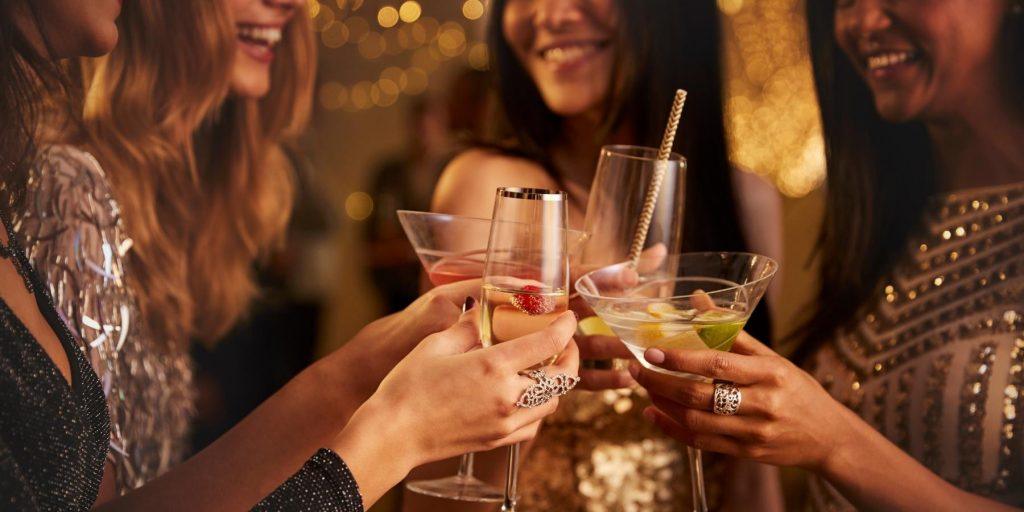 Consider yourself a fashionista? Use your passion for fashion as a theme for your next big party.
Fashion designers

Runway classics

Vintage

Bohemian

Tux and tiaras

Pyjama Party
Fun idea alert: Ask your guests to dress in the biggest fashion trend from the year they were born.
Important tips when hosting a themed party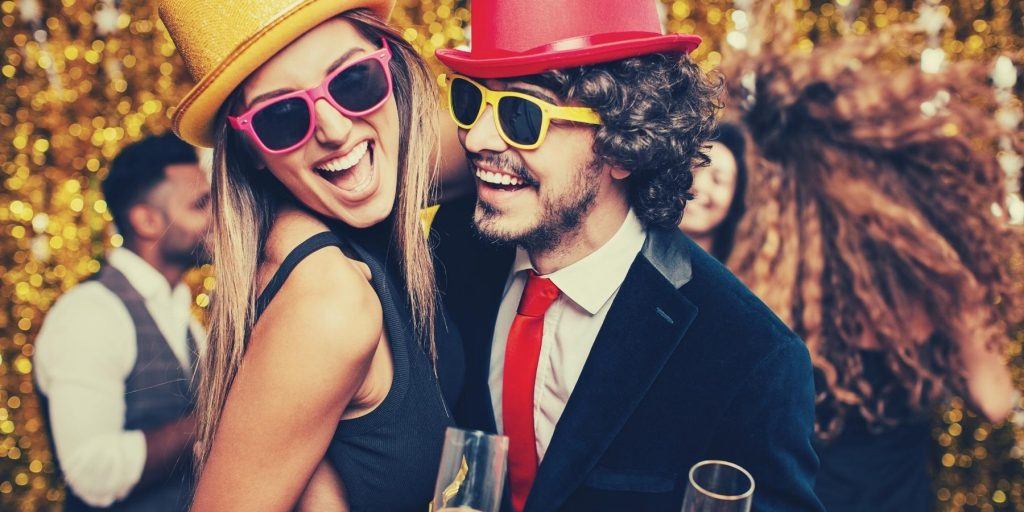 Last but not least, here's a recap of our top tips for a successful themed party.
Be specific about your party theme—and make sure your friends are on board with it.

Figure out a budget—and stick to it.

Include the dress code in your invite and encourage your guests to dress according to the theme.

Build excitement through social media before, during, and after your fantastic event.

Make to-do lists to stay on track and organized. If you can afford to, hire a party planner.

Host your party at a venue that will enhance the experience. And definitely check the weather forecast beforehand!

Choose entertainment that fits the theme. Hosting a Mexican-themed party? Get a mariachi band. Planning an 80s theme party? Get a DJ!

Serve food and drinks that will amplify the theme. Attention to detail is always appreciated and will make the experience more memorable.