2-Ingredient Champagne Cocktails to Delight Your Guests
August 24, 2022 by Helena Lombard
If you want to add a touch of class to your dinner party, these 2-ingredient Champagne cocktails will do the trick. Learn how to make some of the best Champagne cocktails and elevate your evening into something really special.
From celebrations calling for extra sparkle to quiet evenings in with your better half, these easy Champagne drinks will be the life of any social affair. Before we get started, we'll give you one top tip. Get good quality Champagne! With only one other ingredient added to the mix, there's no room for cheap bubbly to hide. Non merci!
Classic Champagne cocktail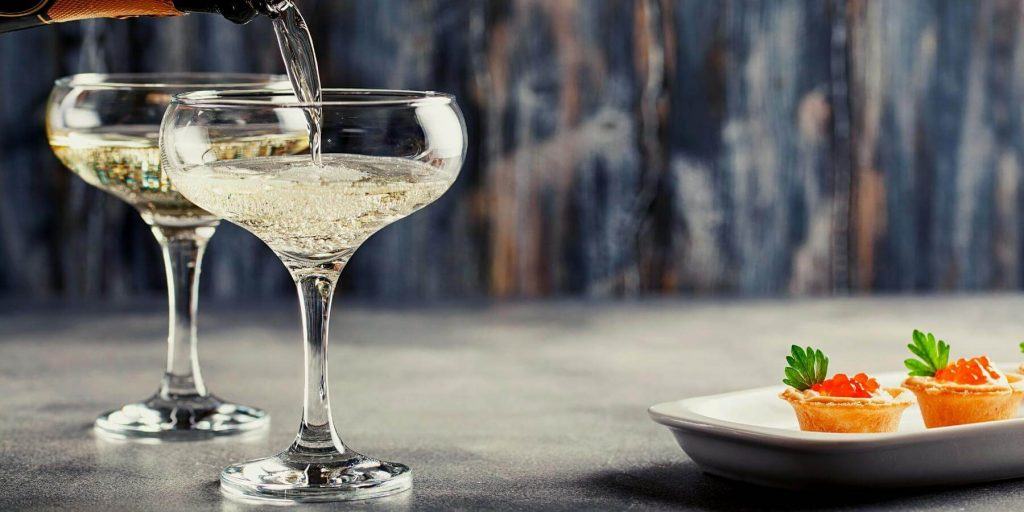 Choose Classic Champagne cocktails for events that call for extra bubbles and pizzazz. These 2-ingredient Champagne cocktails have an interesting twist: the addition of a sugar cube. Of all the things to mix with Champagne, you wouldn't think sugar would be a very French choice (mon dieu!) but here we are. But don't worry. It's so legit, it's on the IBA's list of official cocktails, so you know you're in good hands.
To make this classic cocktail, add a sugar cube into the bottom of a flute, followed by a few dashes of bitters. Then fill the glass with cold Champagne, and watch the burst of bubbles dance up the glass. It's a thing of beauty, so serve it immediately while icy cold and sparkling.
Classic Mimosa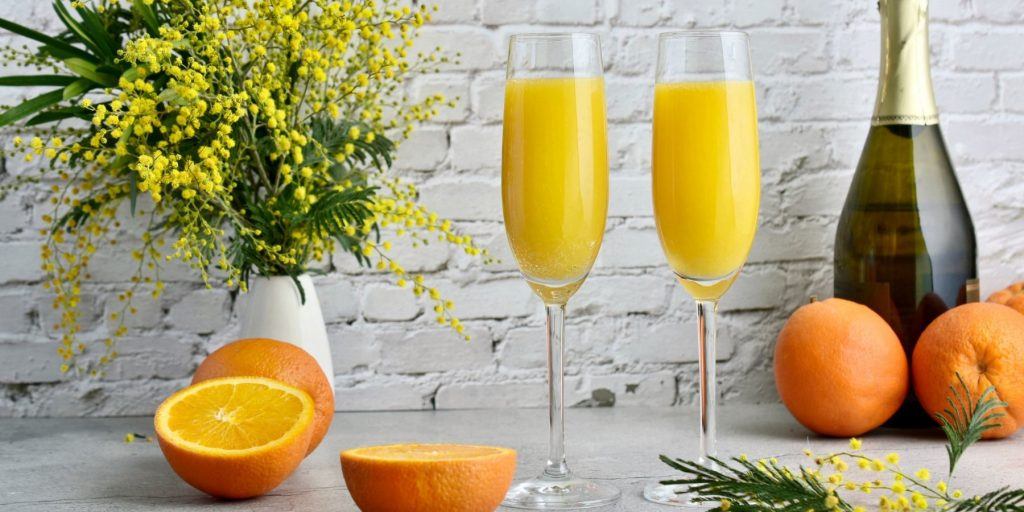 This is probably one of the best known 2-ingredient Champagne cocktails around. Mimosas are made with Champagne and orange juice and has remained a classic brunch choice that just never gets old. These easy Champagne cocktails are bright and breezy and perfect served in pitchers for your brunch-loving crowd on a lazy Sunday.
Bellini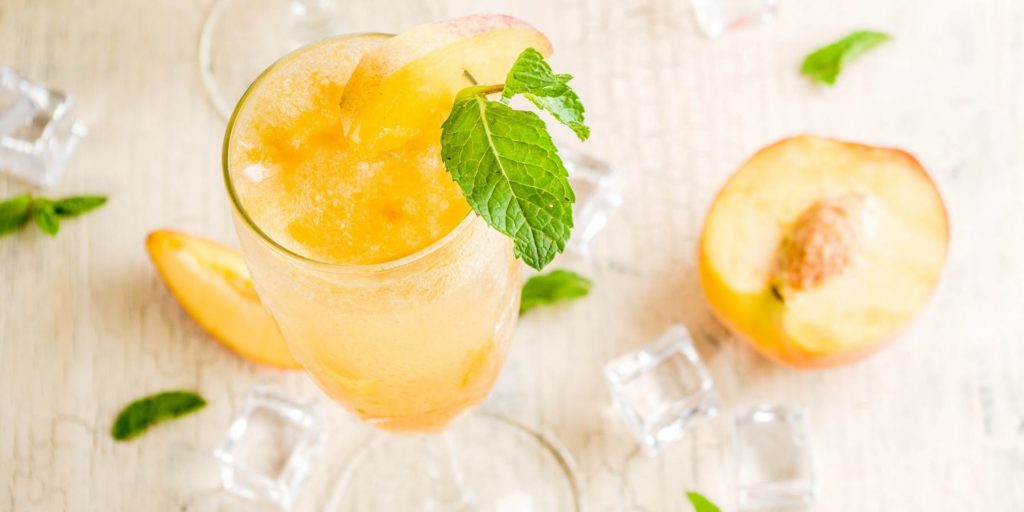 If peaches are your thing, then Bellinis should be on your radar. These Italian 2-ingredient prosecco cocktails are great alternatives to brunch-time Mimosas or as a refreshing drink during summer lunches.
While the Bellini is traditionally made with peach puree, prosecco and bitters, there are a few modern twists and variations you can try.
Kir Royale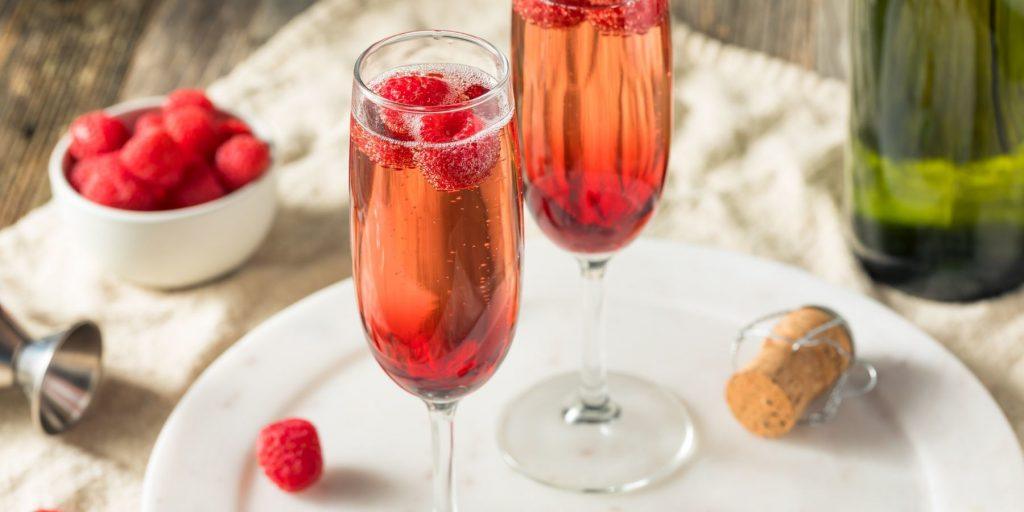 This is the classic French Champagne Cocktail—and the perfect drink to make if you're a newbie on the cocktail scene. Made with Champagne and blackcurrant liqueur, the Kir Royale is on the sweeter side, best served as an aperitif before an indulgent meal.
Poinsettia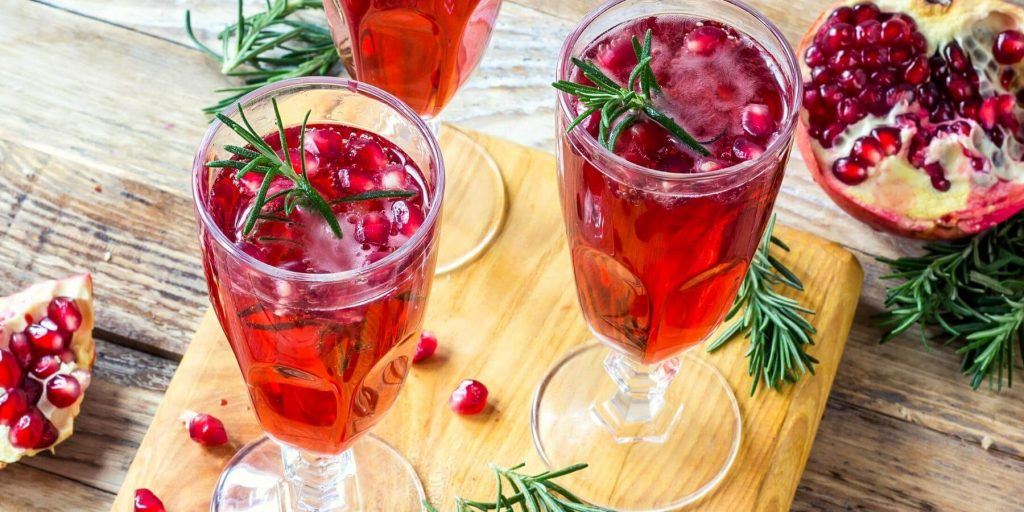 The Poinsettia is the perfect choice if you're planning an end of year or holiday party. These refreshing and easy Champagne cocktails are made with orange liqueur and fresh cranberry juice. Because these cocktails are low in alcohol, you'll be right on trend with these low-ABV cocktails.
Limeade Champagne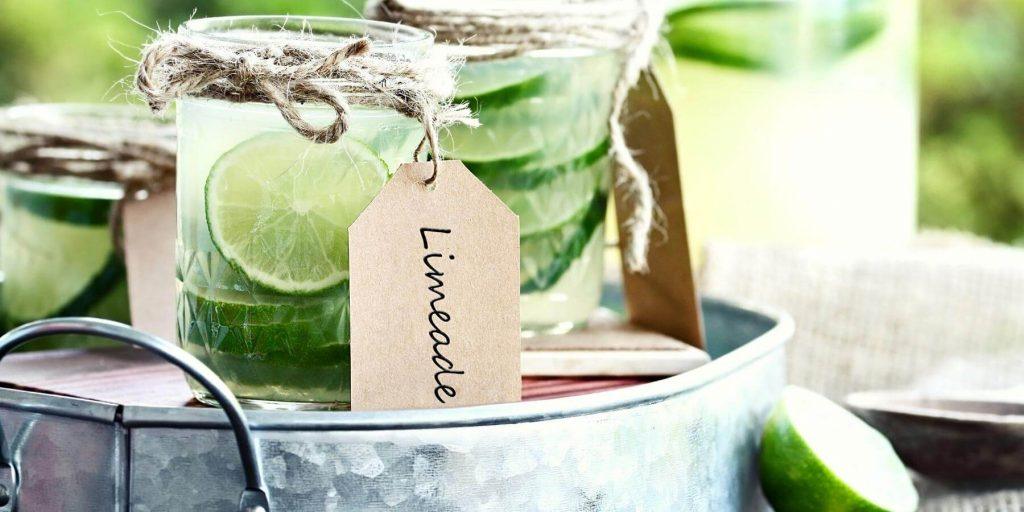 Fizzy, tart and darn delicious, the Limeade Champagne cocktail is another fab choice for the holiday season or happy hour. For those that don't know, limeade is a lime-flavored sugar sweetened drink and you can easily make your own by cooking up some water, lime juice, sugar and lime zest.
There are loads of refreshing limeade cocktails that call for gin, vodka or tequila instead, and Limeade Champagne cocktails that use interesting flavors like cranberry juice, fresh strawberries, cherries and even cotton candy. It's clear that limeade is a fun ingredient that begs to be experimented with. And we say, do!
Death in the Afternoon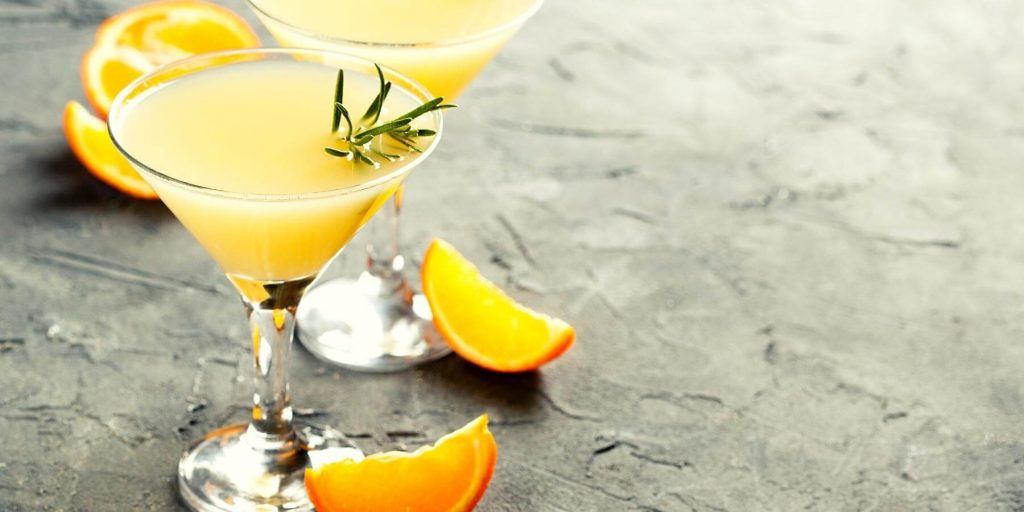 This absinthe-based Champagne cocktail was invented by famed writer Ernst Hemingway. The name Death in the Afternoon comes from his novel of the same name that's about the traditions of Spanish bullfighting. Taste-wise you should these 2-ingredient Champagne cocktails to be as dramatic as the book. The flair of black licorice and bubbly makes for a drink that is both subtle and intriguing.
Grand Royal
This is simplicity at its most beautiful. The Grand Royal is a sophisticated and polished cocktail—made with Grand Marnier, Champagne and an orange peel twist. While any orange liqueur will work well for this recipe, we find the best Grand Royal is made with the iconic French orange liqueur. Sophisticated, fresh and just the right amount of fancy, these easy Champagne cocktails will be a hit at your next dinner party.
FREQUENTLY ASKED QUESTIONS
There are loads of options if you're looking to turn that glass of Champagne into something extra special. From cranberry juice, limeade, blackcurrant liqueur and even sugar, there's a flavor for everyone. Play around and find your favorite. 
A Classic Champagne cocktail is made with a cube of sugar, five dashes of bitters and Champagne.  
You can sweeten a glass of Champagne with sugar, simple syrup or maple syrup.  
Absolutely, you put lemonade in Champagne! They're called Lemonade Mimosas, and made with 3 parts Champagne and 2 parts homemade lemonade.