Sponsored
21 Negroni Variations for Negroni Week 2023
September 07, 2023 by Karl Tessendorf
Negroni Week is finally here, and it's time to celebrate all things crimson with a plethora of Negroni variations! Since its creation over a century ago, no cocktail has had as much of an impact as the Negroni. The genius of the Negroni lies in its equal-part recipe of Campari, gin, and vermouth. Individual elements can be mixed and matched, but the soul of the original cocktail remains. This simple formula has given rise to a family tree of Negronis for drinkers around the world to enjoy. So, join us as we take a tasty trip through 21 of the best Negroni variations to try this Negroni Week.
1. Classic Negroni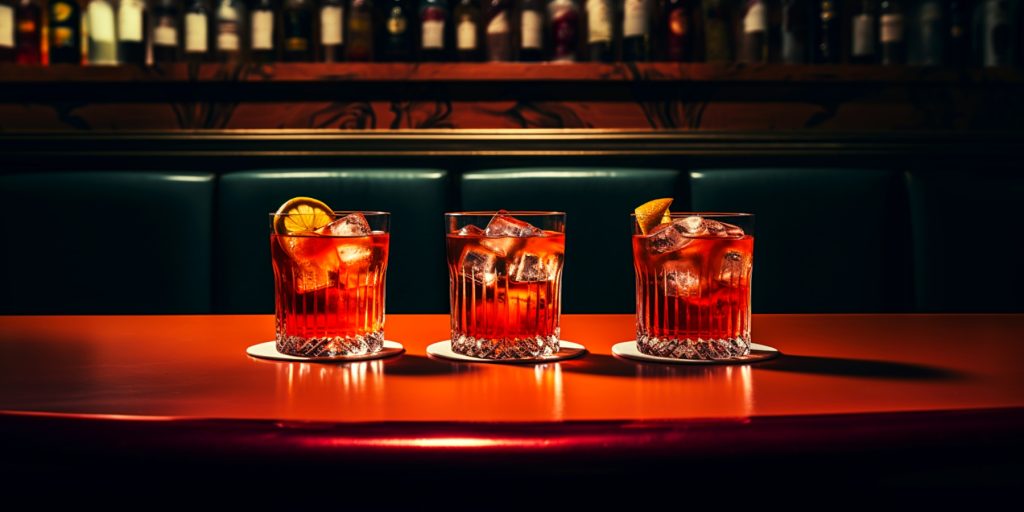 The timeless Negroni cocktail is over a hundred years old, and it's just as classy, complex, and compelling as it's always been. The genius of the Negroni lies in the equal-parts ratio of bitter Campari, zesty gin, and sweet vermouth. When stirred over ice, the Negroni brings the best out of each element in a swirling, spiral dance. The result is a cocktail that's a perfect balance of bitter, sweet, floral, fruity, spicy, and herbaceous flavors. It tingles all the taste receptors and sets off fireworks in the brain with every sip. So, here's to you, Negroni! You were a legend in your own time, and over a century later, you're still redefining the cocktail world.
2. Americano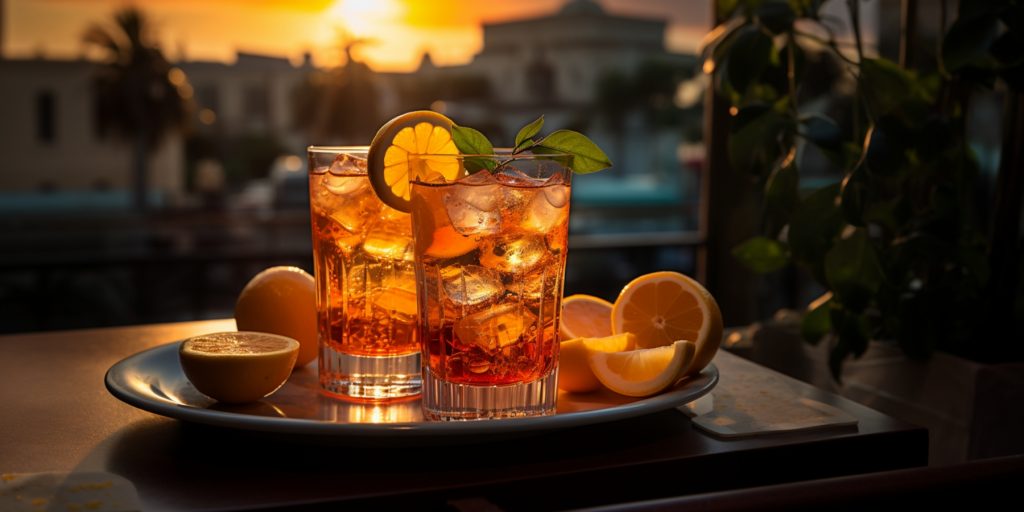 Did you know that the Americano was the first cocktail ever ordered by James Bond? He described it as an appropriate drink when dining at an outdoor café. We couldn't agree more, and this Negroni variation has been doing just that since the 1860s. It's a blend of bitter Campari and sweet vermouth topped up with club soda, and it's just as refreshing as it sounds. It was Count Camillo Negroni's regular order in the 1900s, and without it, we wouldn't have the mighty Negroni.
3. Old Pal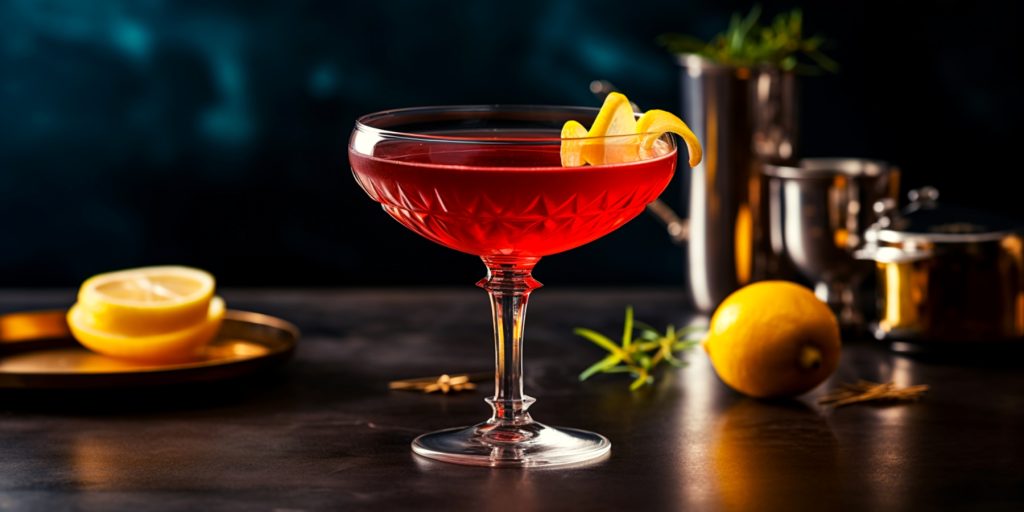 As far as Negroni variations go, the Old Pal is one of the more complex and robust offerings. Using the classic equal parts ratio, the gin and sweet vermouth are swapped out for rye whiskey and dry vermouth. This creates an entirely new flavor profile that's vastly different yet somehow familiar to Negroni fans. The rye whiskey is brash and bold, but it's tempered by bitter Campari and a clean vermouth finish. It was first created in the 1920s by a friend for a friend, and like any good friendship, it's stood the test of time.
4. Boulevardier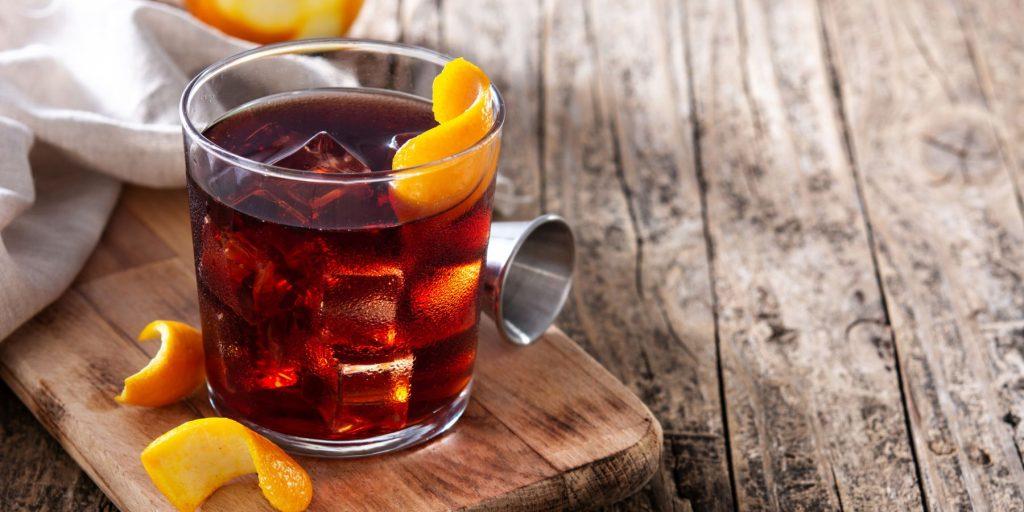 One of the best things about Negroni variations is that there are cocktails for every season. As the weather turns to colder days and longer nights, we often find ourselves reaching for the comfort of a Boulevardier. It's the bourbon branch of the Negroni family tree, and as you'd expect, it's warm and spicy with a lingering oaky finish. We think it's one of the best Negroni variations out there, and a Negroni Week without one just wouldn't be the same.
5. Bicicletta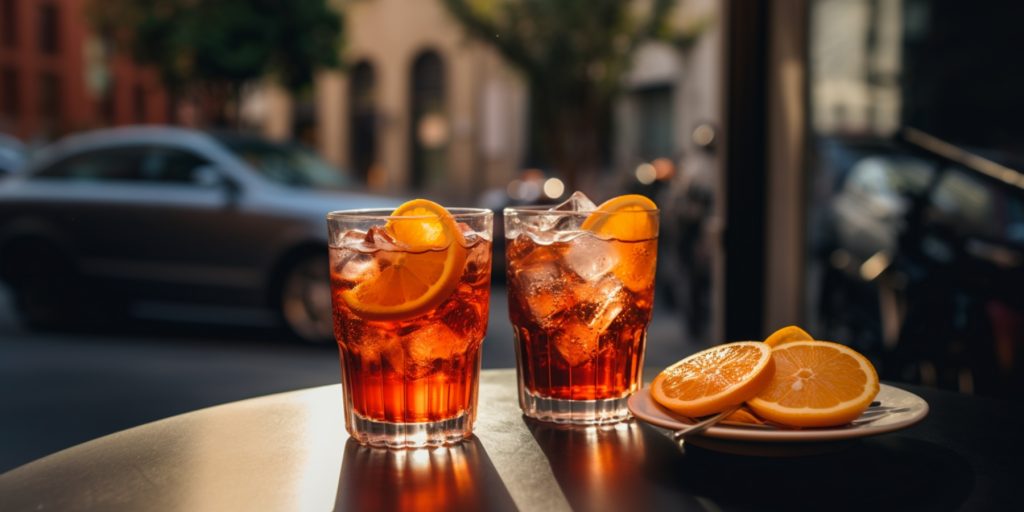 Named after the old Italian chaps who wobbled home on their bicycles after a few too many, the Bicicletta is an aperitivo hour classic. It features bitter Campari and soda water and can be topped with either wine or dry vermouth. The former is light and easy–drinking, while the latter has the added complexity and bite of vermouth. Both Negroni variations offer something unique, and the Bicicletta is the perfect way to end the day.
6. Negroni Sbagliato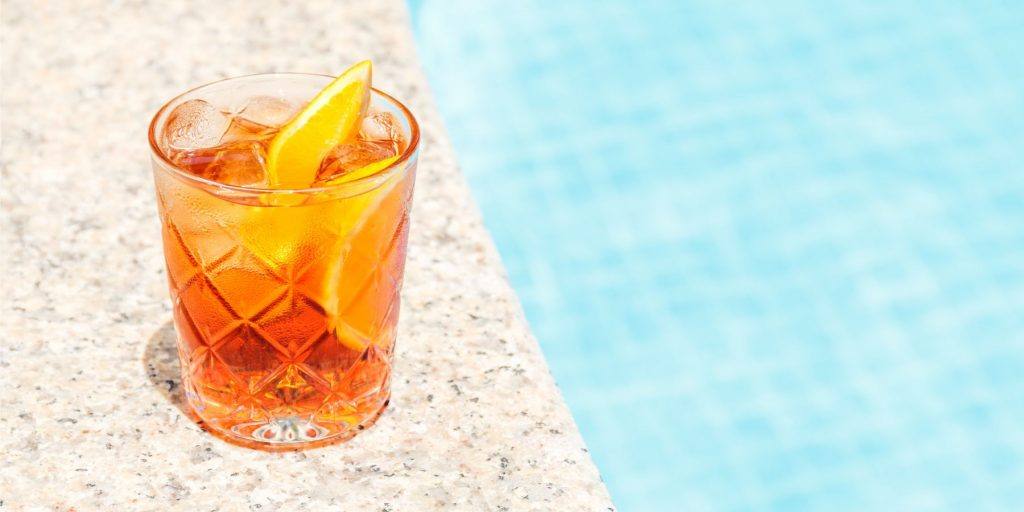 There are many gin Negroni variations, but none quite as bubbly as the Sbagliato. Its origin is a classic happy accident tale of Prosecco being poured into a Negroni instead of gin. Lucky for us, the bartender, Mirko Stoccohetto, tasted it before throwing it out, and the rest is Negroni Sbagliato history. The bubbles breathe life into the cocktail, while the combination of Prosecco, Campari, and vermouth creates a light and refreshing fruit cocktail flavor.
7. Rosita
The Rosita is one of the Negroni variations that proves that if you push the boundaries far enough, you'll strike gold. It's a blend of Reposado tequila, Campari, both sweet and dry vermouth, and a few dashes of bitters, and it's just as bold in taste as it sounds on paper. It first appeared in the 1970s and then saw a revival in the mid-2000s. It's a one-of-a-kind Negroni that's packed with everything from earthy, spicy, and wooded notes to fruity, floral, and citrus flavors.
Thirsty for more? Check out The 10 Most Popular Cocktails in the World.
8. Jamaican Negroni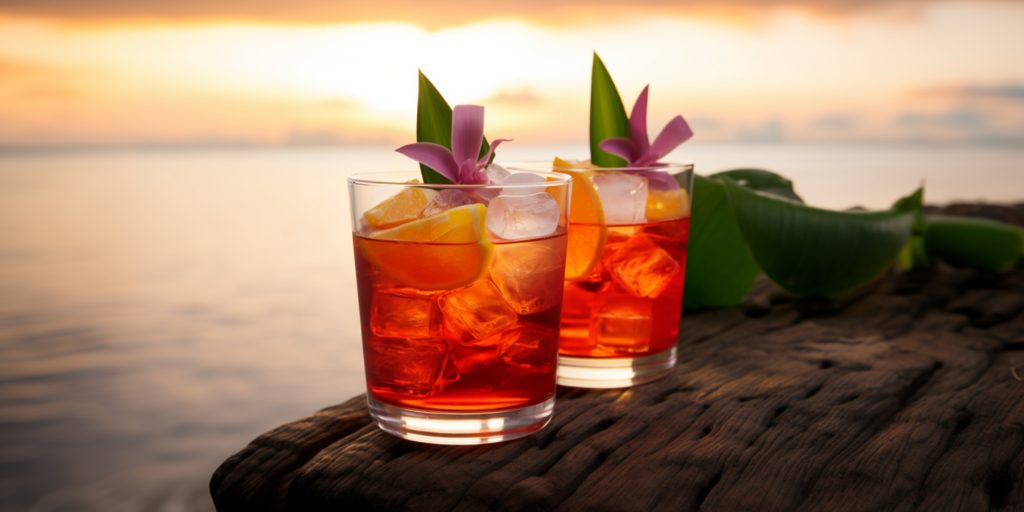 The Jamaican, or Kingston Negroni, is a rum Negroni variation that once again proves the ultimate versatility of the cocktail. With a simple switch from gin to rum, the Negroni transforms from a bracingly bittersweet herbaceous bomb to a spicy, fruity tropical storm. It's a playful take on the classic recipe that caters to drinkers who like their Negroni on the sweeter side. It debuted in 2009 at the legendary Death & Co. and, since then, has appeared on cocktail menus all over the world.
9. Spicy Negroni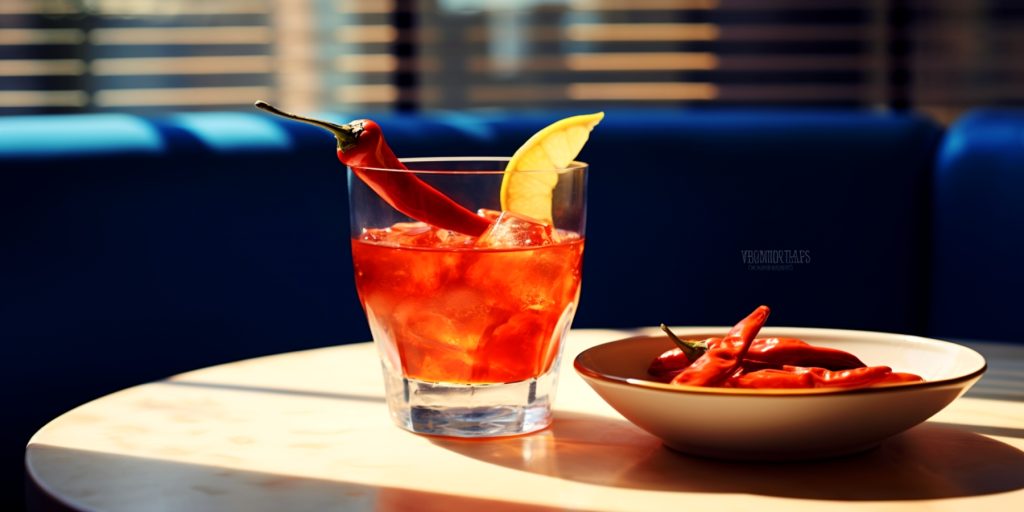 If you like your cocktails on the fiery side, then step this way and meet the Spicy Negroni. It's a mezcal Negroni variation that marries the best of bitter Campari, smoky mezcal, and the fiery charm of sun-ripened ancho chiles. Is it spicy? Sure, but it's not going to melt your tastebuds off. Thanks to the classic equal parts ratio, the chile liqueur is there to bring everything together rather than stand out from the crowd. The Spicy Negroni is smooth and smoky upfront and bitter and fiery on the follow-through.
10. Oaxacan Negroni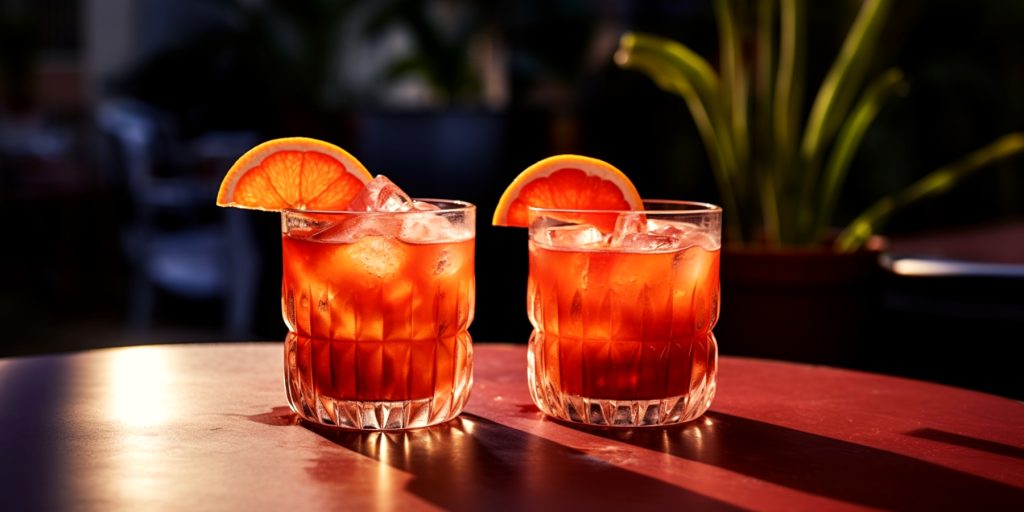 Oaxaca (pronounced wah-HAH–kah) is a vibrant Mexican state and the inspiration behind the Oaxacan Negroni. It features the mezcal that the region is famous for, along with the classic equal-parts ratio of Campari and sweet vermouth. The smoky, earthy, and nutty character of mezcal shines against the bittersweet Campari and vermouth backdrop. It's a robust mezcal Negroni, yet it's balanced enough that none of the elements are overwhelmed.
11. Coffee Negroni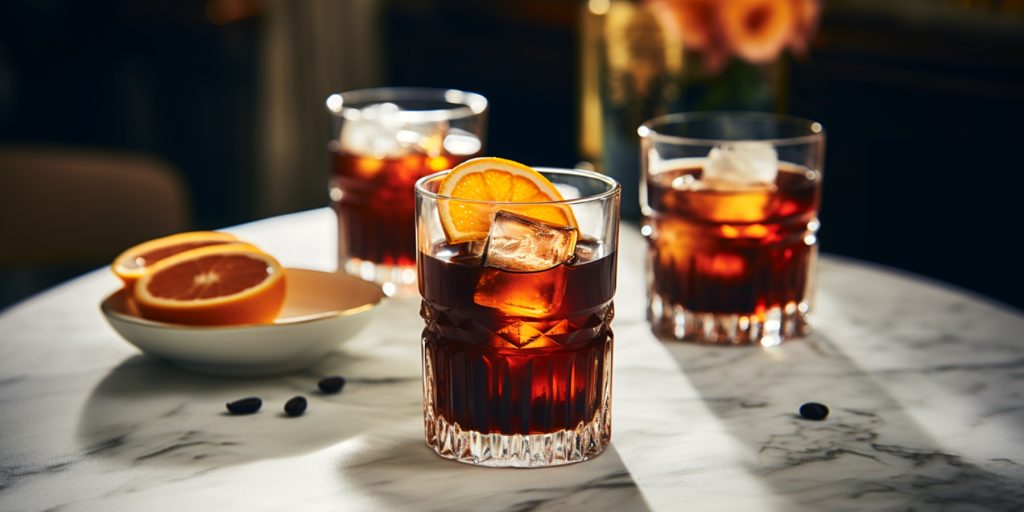 Coffee is one of those flavors that seems to work in just about everything. It can be dark, brooding, and bitter, or frothy, creamy, and sweet. With this amount of versatility, it was only a matter of time until the breakfast drink of choice met everyone's favorite evening cocktail. The Negroni's bitter citrus, herbal gin, and sweet spiced vermouth flavors bounce off the coffee's rich earthy tones while highlighting the softer fruit notes. It's a fusion that captures the best of both drinks while enhancing the individual flavors.
12. Frozen Negroni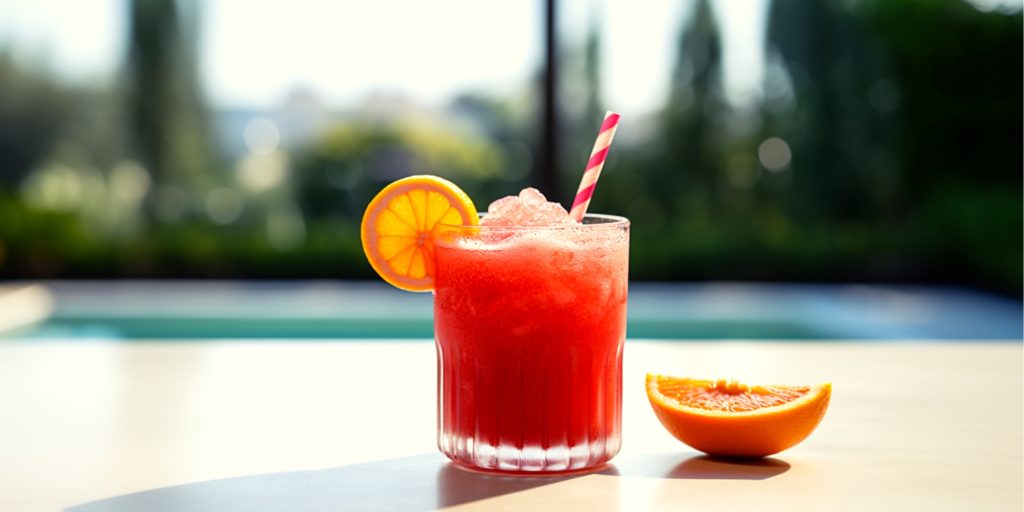 As far as all the Negroni variations on this list go, the Frozen Negroni is probably the easiest to make. It's just a Classic Negroni that's blitzed with ice, but the result is a brain-freezing showstopper. The frozen effect dials back the intensity of the cocktail and lets the flavors develop at a slower pace. The bittersweet character lingers longer while never feeling overwhelming, and the texture is luxurious and smooth. But apart from all that, the Frozen Negroni is just plain fun. It's a refined, nostalgic throwback to hot summer days and frozen treats.
You also might like: The 11 Best Frozen Cocktails.
13. Italian Gentleman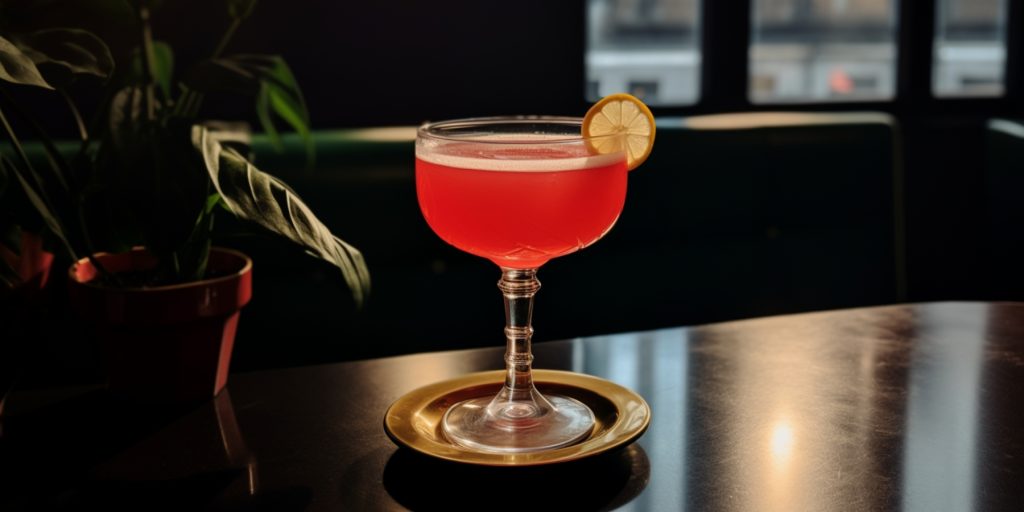 The Italian Gentleman is a refined and charming fellow that subscribes to the less is more approach to life. It's a blend of rich bourbon and bitter Campari, but it opts out of the usual sweet vermouth addition. Instead, it has a sweet and sour kick in the form of lemon juice and simple syrup, and a dash of bitters for balance. Even without the vermouth, the Italian Gentleman is a deeply layered cocktail, and it's one of the few Negroni variations that removes the gin spirit entirely.
14. Cynar Negroni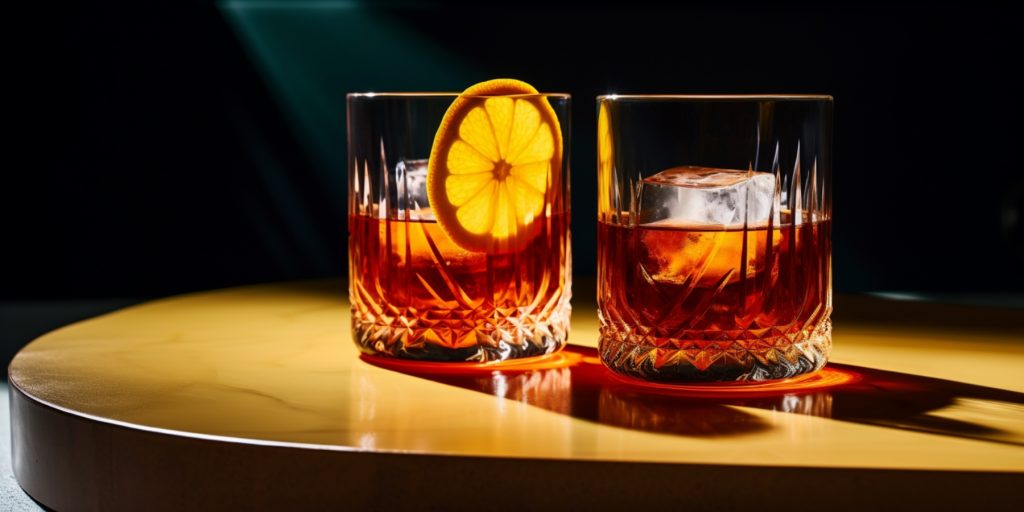 Just when you think you've seen all the Negroni variations, along comes the deliciously dark Cynar Negroni. Made from a blend of 13 herbs, spices, and artichoke leaves, Cynar is part of the Italian amaro or bitters family. Where Campari is bitter, citrusy, and herbaceous, Cynar is rich and earthy, with layers of caramel and toffee and a strong herbal finish. When paired with zesty gin and sweet vermouth, the result is a cocktail flavor powerhouse that lingers on the palate long after you've taken your last sip.
15. White Negroni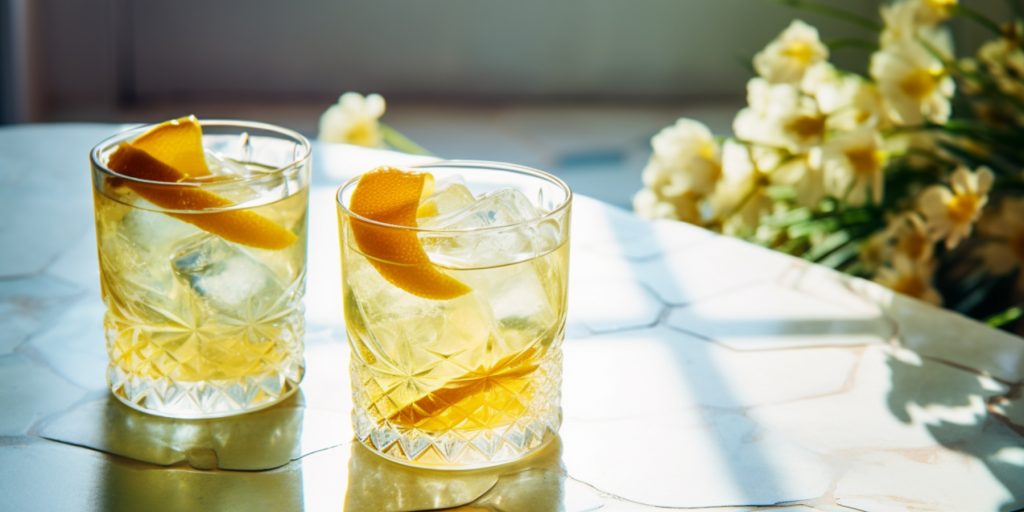 Before 2001, White Negroni variations weren't really a thing. Sure, there had been some vermouth switch-ups with dry replacing sweet, but there was never a truly clear or White Negroni due to Campari's color. But in 2001, British bartender Wayne Collins had an idea that's since turned into a Negroni legacy. He mixed gin and white vermouth for flavor and color, then finished it off with a Campari stand-in—gentian liqueur. This clear bittersweet liqueur not only provided balance to the drink but also a clear profile, creating the first White Negroni.
16. Aperol Negroni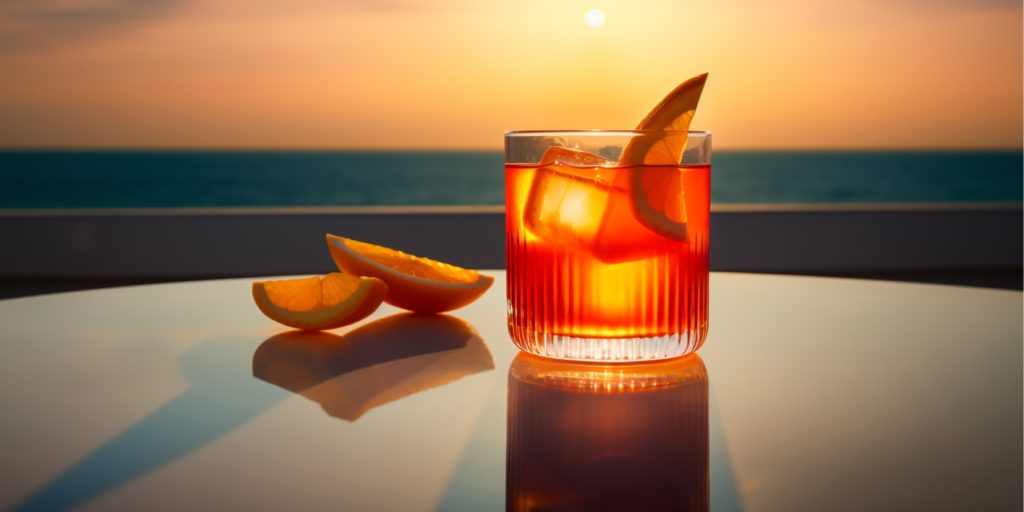 Considered by many to be the little brother of the Classic Negroni, the Aperol Negroni is delicious and approachable. It's bursting with Aperol's sweeter signature orange flavor with layers of herbal undertones. When mixed with the intense flavors of gin and the floral layers of sweet vermouth, it creates a bright, zesty, and easy-drinking cocktail. It's lower in alcohol, making it the perfect fit for almost any occasion, day or night.
17. Dear Jane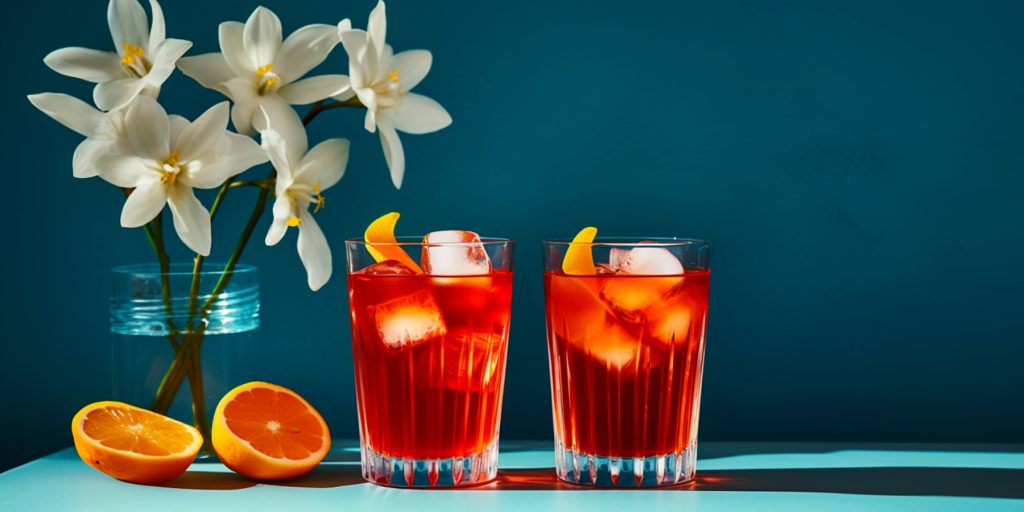 In the pantheon of Negroni variations, Dear Jane is one of the newest additions to the ranks. It was first poured in 2015 at New York City's Attaboy by bartender Zachary Gelnaw-Rubin. His idea was to use a little less vermouth and then add a touch of elderflower liqueur. The simple addition of the floral liqueur added new layers and depth to an already ocean-deep cocktail. The Dear Jane is all about the nuance of fruit flavors and features everything from citrus, peach, and pear to a myriad of tropical fruit flavors.
18. Count Mast Negroni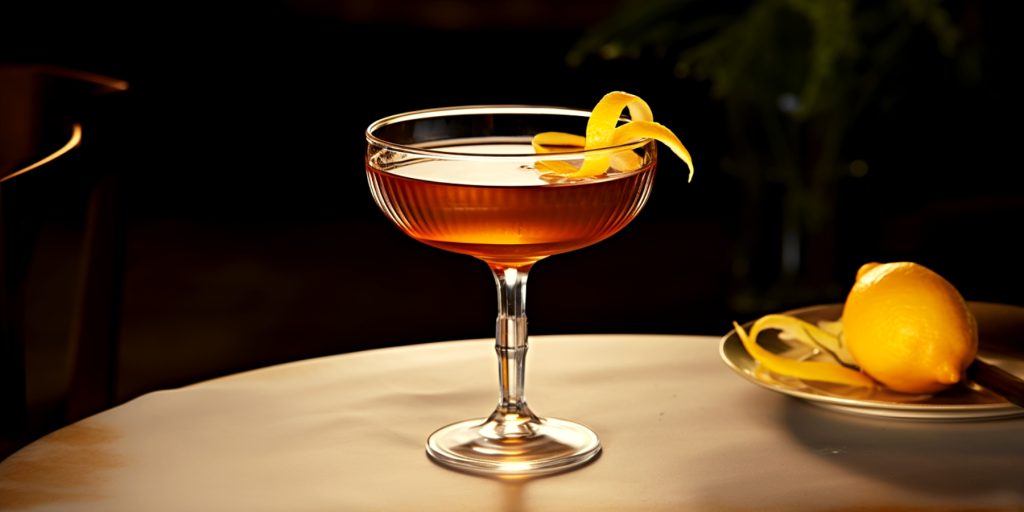 If Count Camillo Negroni were around these days and took a trip to Germany, there's a good chance he'd be offered a Count Mast Negroni. It's the signature Negroni variation of Jägermeister, and it features a potent blend of licorice and herbal flavors. The Count Mast pays homage to the Classic Negroni's bitter and herbal roots but does so with its own unique twist.
19. The Gloria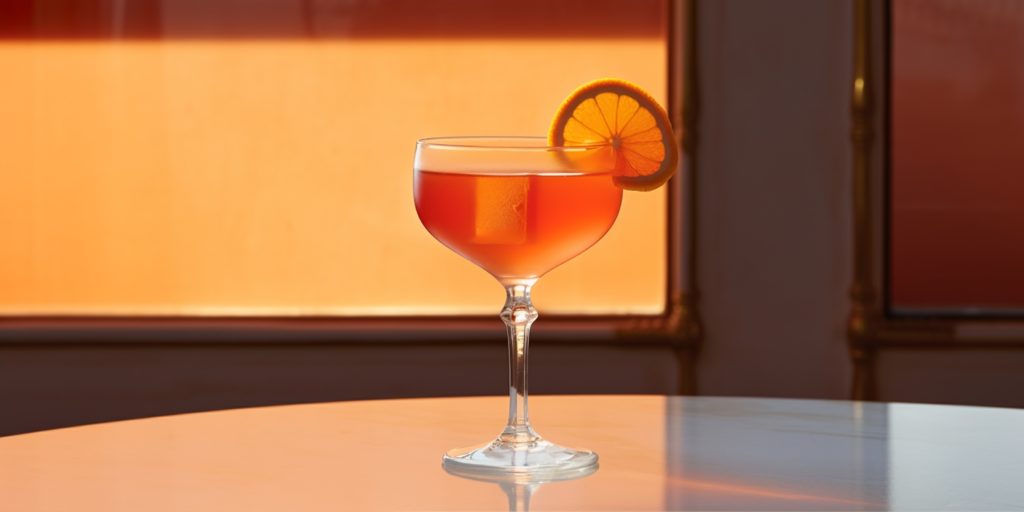 The Gloria is one mysterious lady with disputed origins and a sassy dash of orange liqueur. Some say she's named after a famous French actress who invented her, while others say she first appeared in a 1940s bartender's guide. All we know is that with her custom ratios of more gin, less Campari, dry vermouth instead of sweet, and orange liqueur, she's as unique as she is delicious.
20. The Cardinale
The Cardinale is a 1950s Negroni variation that proves even the smallest change can have a profound effect. Giovanni Raimondo first poured it for a German cardinal who frequented his hotel bar. He wanted to create something special for the dignitary, so he mixed up a Negroni with a twist. His idea was to use dry vermouth instead of sweet to create a cocktail to match the cardinal's robes. The cardinal accepted the drink, and just like that, the Cardinale Negroni was born.
21. Sushi Rice Negroni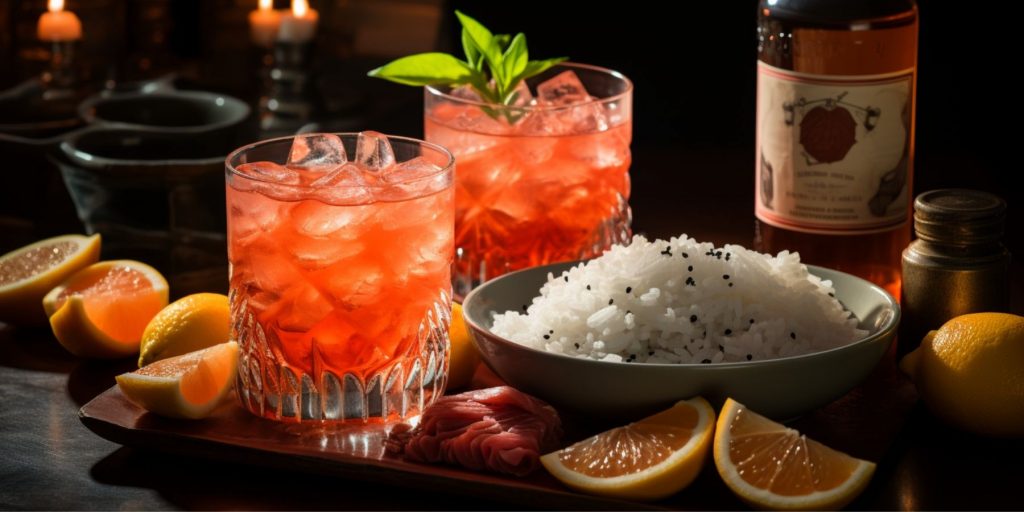 Yes, you read that right. There's actual sushi rice in this Negroni. We know it sounds weird, but the science behind it makes a lot of sense. Rice is covered in starch, and too much starch makes for gummy cooked rice, and nobody wants that. That's why you should always rinse your rice before cooking (you are rinsing your rice, right?). In the curious case of the Sushi Rice Negroni, the cocktail is stirred with rice to infuse it with starch. The starch creates a silky mouthfeel and rounds the corners of the spirits. It sounds a little crazy, but like all interesting Negroni variations, it's only weird until you try it.
FREQUENTLY ASKED QUESTIONS
Campari's official family tree has 13 variations of Negroni but there are many more. Bartenders around the world are constantly innovating and new variations pop up every year.  
If the list of cocktail variations above proves anything, it's that the Negroni is the ultimate in flavor versatility. It has a balance of bitter, sweet and savory elements which lends itself well to almost any flavor combination. The Negroni also pairs brilliantly with many of the world's finest cuisines.