Sponsored
Negroni Week (2023): The Ultimate Guide
September 08, 2023 by Karl Tessendorf
Since its inception in 2013, Negroni Week has transformed from a cocktail celebration with a charitable cause to a global movement for the greater good. It started small with just 120 participating venues, but over the years, hundreds turned into thousands, and now bars and restaurants celebrate the week globally. While the movement has boomed past all expectations, the goal of giving back to those less fortunate has never changed. This is the power of a good idea and a great cocktail, and we invite you to celebrate with us as we embark on the 11th anniversary of the now-legendary Negroni Week.
Negroni Week: A blend of cocktails and compassion
With just three ingredients and a storied history, the Negroni is one of those rare cocktails that's universally loved. Over its century of existence, it has transcended beyond the cocktail world into mainstream culture. It's now a global phenomenon and while National Negroni Week is a celebration of all things Negroni, it's also the perfect vehicle to harness that cocktail fame and fortune for good.
For one week every September, bars and restaurants across the world become a flurry of gin, Campari and sweet vermouth. With every shake, stir, pour and toast, the spirit of giving is championed. It's a time when mixologists and patrons come together to celebrate this classic Italian cocktail and the generosity of the human spirit.
Take a trip: Around the World in a Cocktail Shaker
Sipping for a good cause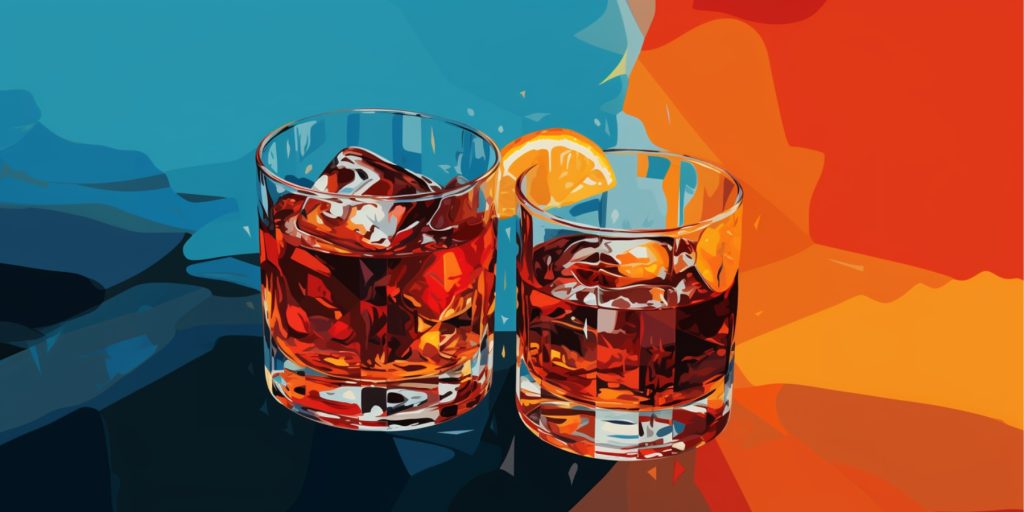 In the eleven years of its existence, Negroni Week has raised over $4 million for charitable organizations. It's helped thousands in need and changed lives for the better through its mantra of sipping for a cause. It's a remarkable achievement, considering its humble beginnings. Back in 2013, the world was riding high on a wave of Negroni popularity. Campari sought to build on this momentum and created the first Negroni Week.
Little did they know that the idea would spread like wildfire, capturing the hearts of bartenders, restaurant owners, cocktail enthusiasts, and philanthropists alike. As the event grew, so did its reach and impact. A raft of charitable organizations across the globe benefited from the generosity of Negroni Week participants. In just a few short years, the movement began to see measurable real-world results. In 2022, on the 10th anniversary of Negroni Week, the organizers announced that they would now have a single global nonprofit partner in Slow Food. In that year alone, Negroni Week raised $500 000 in support of Slow Food's mission.
Discover more Campari cocktails: Drink Like an Italian
Slow down and make every sip count
Founded in Italy in the late 1980s, Slow Food is a global, grassroots movement that promotes sustainability, education, equity, and diversity within the food and beverage sectors. It emphasizes the importance of supporting small-scale farmers and producers by making conscious food choices. Slow Food is constantly pushing for sustainable and ethical approaches to food production and consumption.
With chapters and initiatives in 160 countries around the world, Slow Food's mission is to provide good, clean, and fair food for all. Among its many programs are the Slow Food Cooks' Alliance, the Coffee Coalition, the Wine Coalition, and their Snail of Approval icon. The programs tackle vital issues like food education, the transference of traditional knowledge, and the protection of biodiversity and cultural heritage. The Wine and Coffee Coalitions also focus on rural and social growth. The goal is to build trusted networks and supply chains that unite participants, all the way from the farmer to the consumer.
Every initiative shares Negroni Week's ethos of building a better world. The best way to show your support is by sipping on a Negroni and building awareness. The more people that take part in Negroni Week, the better the results for all involved. It almost sounds like too simple an act to make a lasting change, but that's the beauty of the idea.
Bars and brands making an impact
Participating bars and restaurants register online to become partner venues for a small donation. Every venue earns a spot on Negroni Week's world map, which is searchable by country and town. The idea is that each venue must offer a classic Negroni or any variation of their choosing for the duration of the week. Bartenders are encouraged to get creative and think of weird and wonderful new Negroni variations.
The friendly competition has grown over the years, with popular Negroni variations often returning year after year. The Negroni Week website even has an extensive list of popular variations from past years from around the world. Some bars raise the stakes even higher by hosting unique fundraising events with all proceeds donated to charity.
Much like the cocktail itself, Negroni Week is a simple but powerful idea that works across continents and cultures. Now entering its 11th year, Negroni Week shows no signs of slowing down. The number of venues continues to grow year after year, with patrons counting down the days until kickoff. It's supported by a world-class line-up of brands, namely Campari, Cinzano Vermouth, Bulldog London Dry Gin, and Aviation American Gin, and with their ongoing support, it will continue to thrive.
This year will also feature the Negroni Week debut of the new Campari bottle design. It's the first redesign in ten years, and it pays homage to the spirit of its home, Milan. It's a reflection of the contemporary city that captures the indomitable spirit of the Italian people.
Cheers to making a difference, one Negroni at a time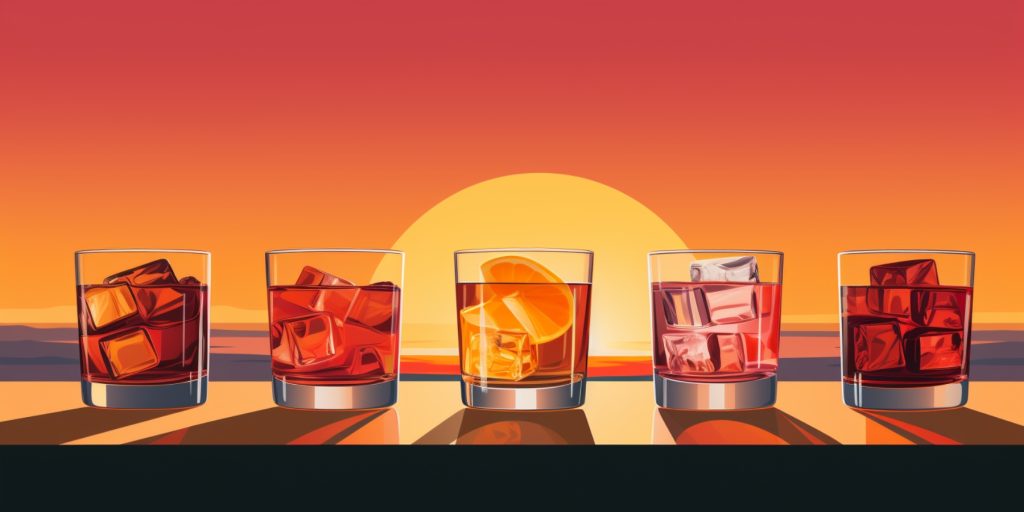 As we stand on the cusp of Negroni Week 2023, let's take a moment to appreciate the crimson count of the cocktail world. It might just be a simple drink with equal parts gin, Campari and sweet vermouth, but its effect is undeniable. It's the driving force behind the celebration. It's the glue that binds the community, and it's the vehicle for transformative change around the world.
By participating in Negroni Week, wherever you are in the world, you're taking part in an effort that proves even the smallest act can have a significant impact.
FREQUENTLY ASKED QUESTIONS
Negroni Week is a global initiative hosted by Imbibe Magazine and Campari. It takes place at bars and restaurants around the world, and it's a celebration of cocktails and compassion. All funds raised during the week are donated to their global nonprofit partner, Slow Food. 
Slow Food is a global nonprofit organization with initiatives in 160 countries. Slow believes everyone should have access to good, clean and fair food.