15 of the Best Tiki Cocktails
September 22, 2022 by Sonja Edridge
When it comes to crowd-pleasing cocktails, tiki cocktails are in a league of their own. The best tiki cocktails go all out on the tropical vibe. They're sweet, mostly made with rum, and always with a flamboyant, vibrant garnish bursting out of the glass.
The tiki craze spawned from the Great Depression when two kingpins wanted to create a cheery distraction from the doom and gloom. Donn Beach (aka Don the Beachcomber) and Victor Bergeron (aka Trader Vic) exploded onto the California scene in the 30s and started playing one-upmanship with their faux tropical paradise bars and tiki cocktail recipes. Here are a few cocktails from Don and Trader Vic's legacy. Big thanks!
1. Piña Colada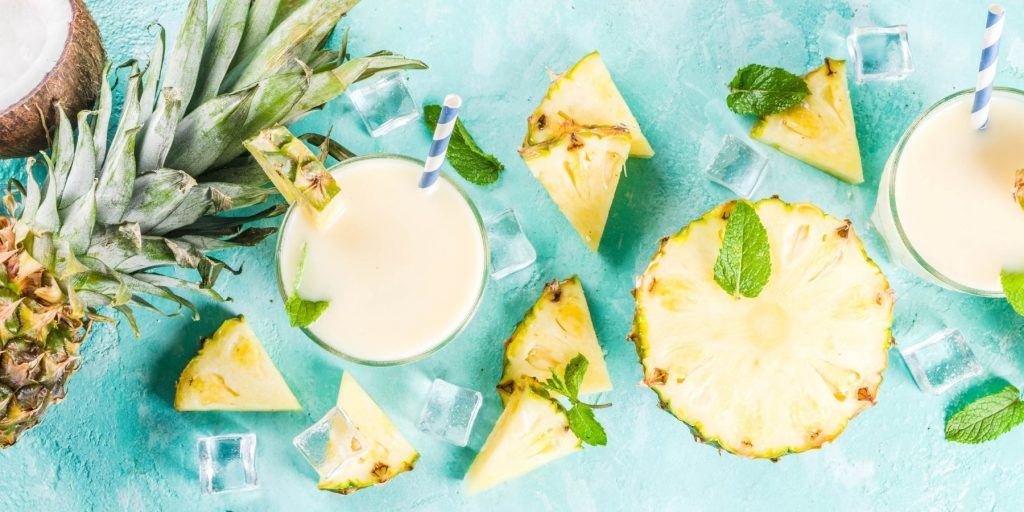 We start our list with a pin-up of the best beach cocktails, the Piña Colada. Undeniably tastier when sipped within earshot of lapping waves, this grown-up pineapple milkshake is silky smooth and sweetened with cream of coconut and fresh lime juice. This cocktail is a must for any reputable classic tiki cocktails list.
2. Rum Punch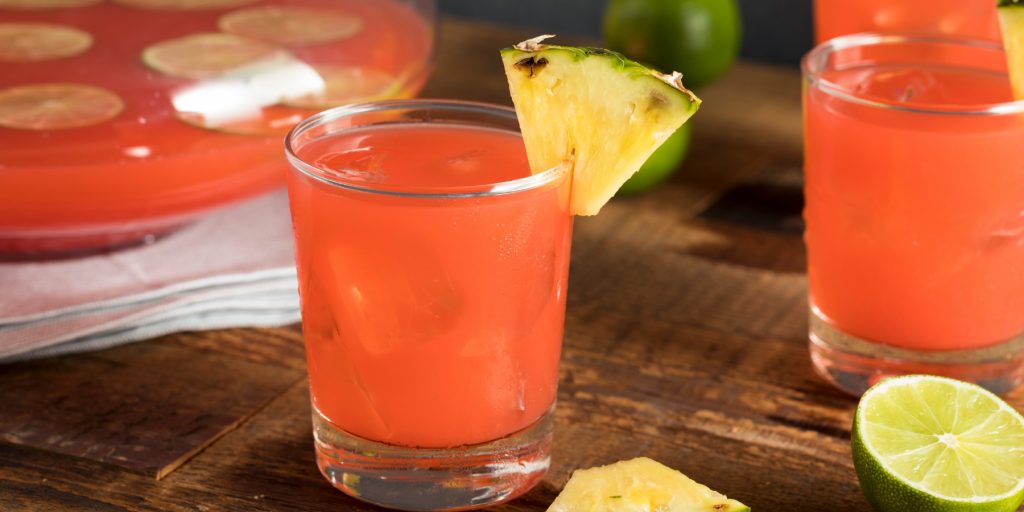 Rum Punch is one of those perfect tiki cocktails that channels swashbuckling Jack Sparrow vibes. When the need to watch Pirates of the Caribbean films on a rainy day with a bunch of friends strikes, make a jug of this sweet and sour tiki cocktail to bring a little sunshine. To make a jug of this sweet and sour tiki cocktail, mix 150ml of gorgeous golden rum with an equal measure of freshly squeezed orange juice and 75ml of lime juice (fresh, of course). Sweeten with 60ml of simple syrup and a dash of grenadine and aromatic bitters. Swirl with plenty of ice and a few slices of orange.
3. Mai Tai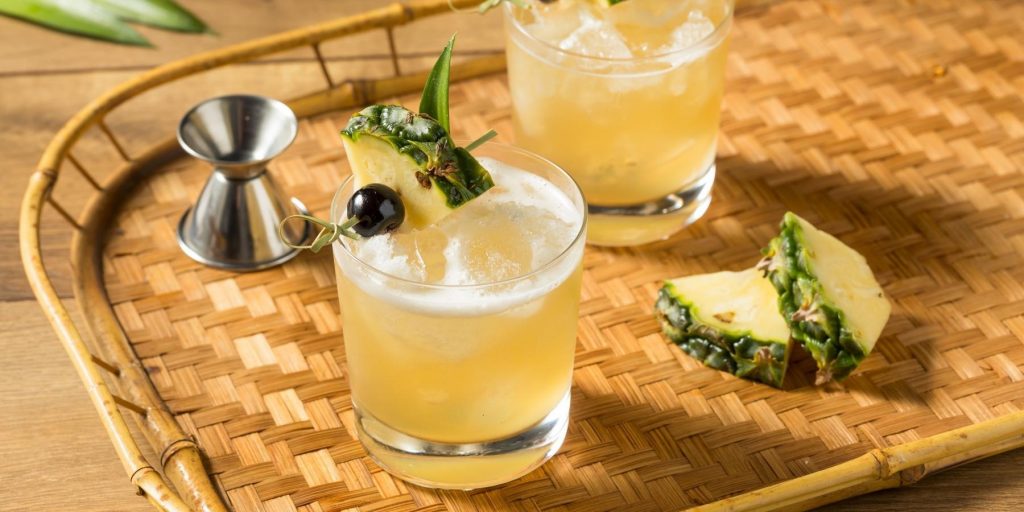 The Mai Tai is the quintessential tiki drink poured with dark and light rum. This tropical sip is tart and sweet, shaken with fresh lime juice, an orange liqueur like Grand Marnier Cordon Rouge, and orgeat syrup. Orgeat is an almondy syrup made with a little orange flower water that makes this tiki cocktail stand out from the crowd. There is good reason a Mai Tai is on the IBA's official list of cocktails, it's one of the classic tiki cocktails!
4. Zombie Cocktail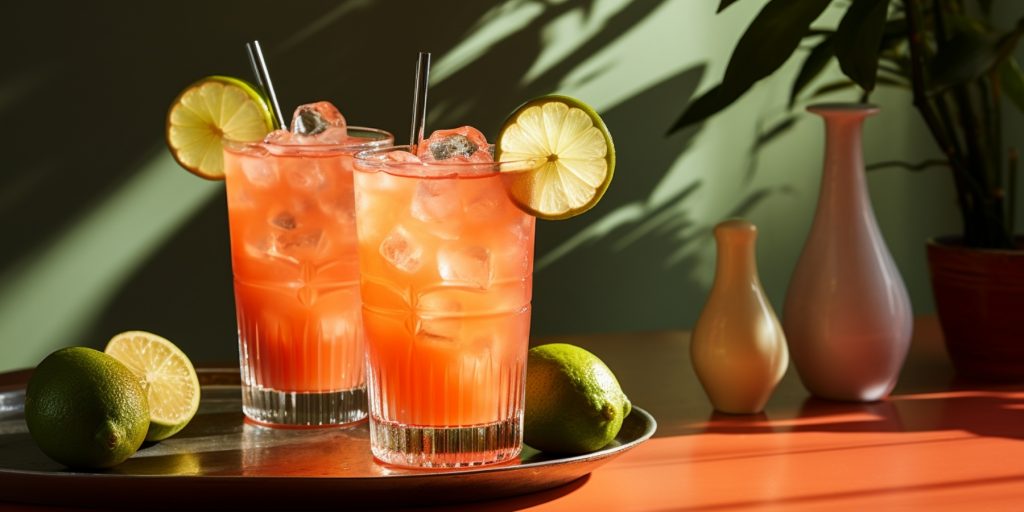 Let's introduce the Zombie cocktail—if you haven't already tried this easy fruity cocktail recipe. This tiki bar classic is a tad potent, shaken up with equal measures of Appleton Estate Jamaica Rum and Wray and Nephew overproof rum, lime juice, pineapple juice, and grenadine. The double rum kick is balanced with the super sweet juice and grenadine combo. If you're not under the shade of a palm tree, make sure you have a colourful umbrella bursting out of the top of your glass for all the retro vibes.
Also see: Caribbean Inspiration: 10 Falernum Cocktails To Try
5. Hurricane Cocktail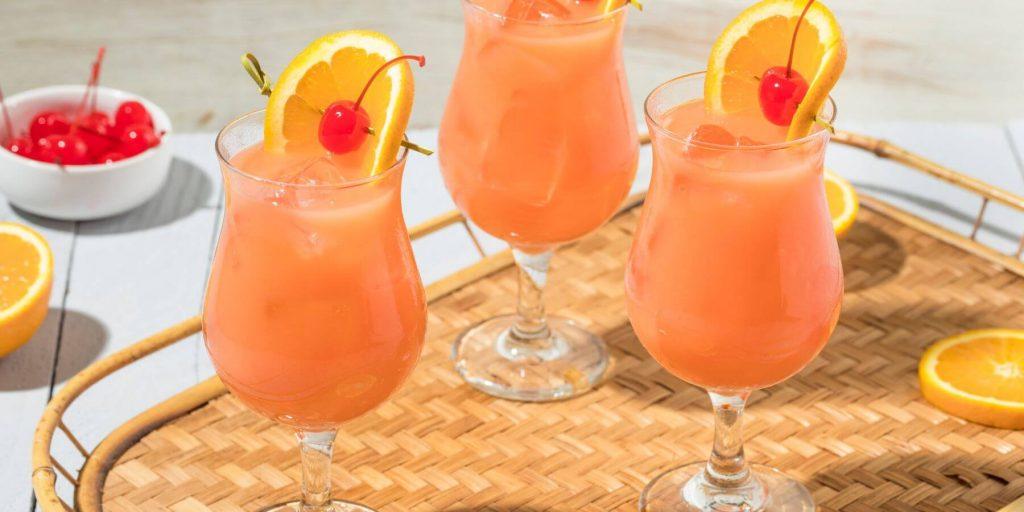 The Hurricane cocktail is another of the classic tiki cocktails that include both light and dark rum. Pick a top-drawer one from the aged Maison La Mauny range, Signature Appleton Estate, or the Trois Rivières collection from Martinique. The duo of rums is mixed with fresh orange and passion fruit juice, a dash of simple syrup and grenadine, and a good squeeze of lime to bring it all together! Make sure you honour the name and pour it in a hurricane glass for all the island vibes.
Learn more: The 10 Best Beach Cocktails to Sip this Summer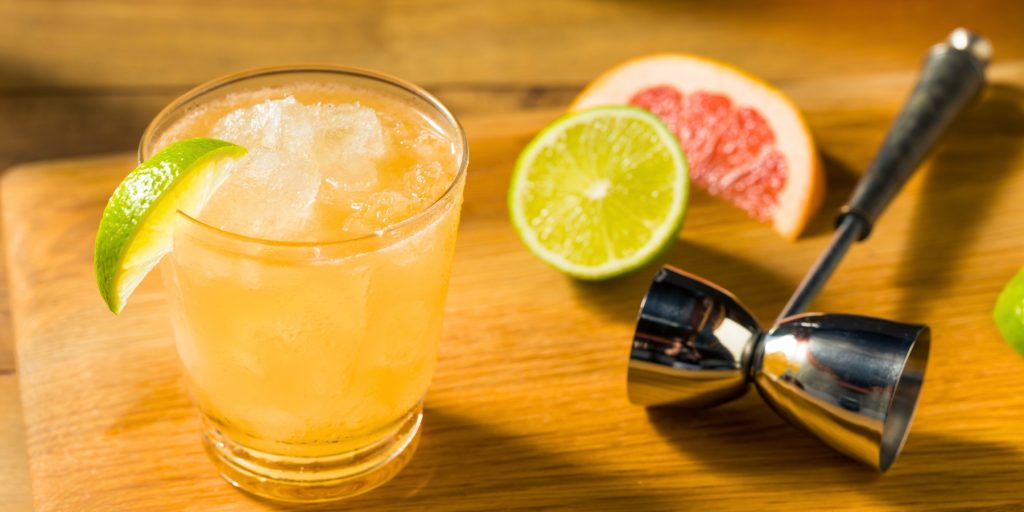 Poured with a trifecta of rum, this tiki drink combines all three types of rum in one boozy powerhouse of a cocktail. Gold rum gives rich caramel notes, which mix perfectly with the fruity brightness of white rum and the spice of dark rum. It's easy to make: just pour 30ml of each of the rums, top up with 30ml of honey syrup, 20ml of each club soda, grapefruit, and lime juice. Garnish with a sprig of mint and sip gently.
7. Three Dots and a Dash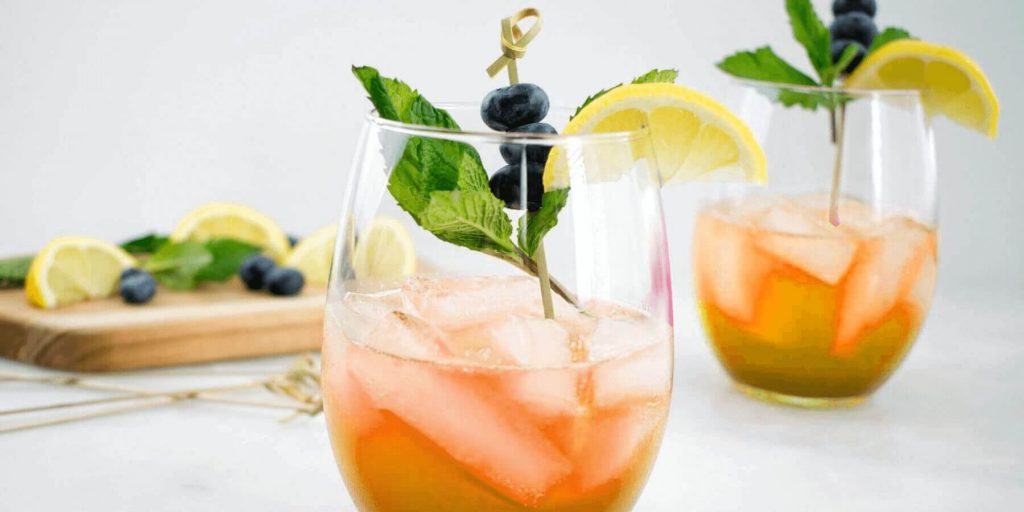 Anyone who's down with Morse code will know that three dots and a dash stand for V for Victory. This tropical cocktail was created by the kingpin of tiki cocktails, Donn Beach, during WWII and is a classic rum, syrup, and juice combo. This victory cocktail is a blend of Martinique Trois Rivières rum, allspice dram, honey syrup, lime and orange juice, and a dash of bitters. Then for the standout garnish, 3 Luxardo's maraschino cherries (or blueberries) are skewered on a stick representing the three Morse code dots.
More inspo: The 12 Best Fruity Cocktails to Serve this Summer
8. Singapore Sling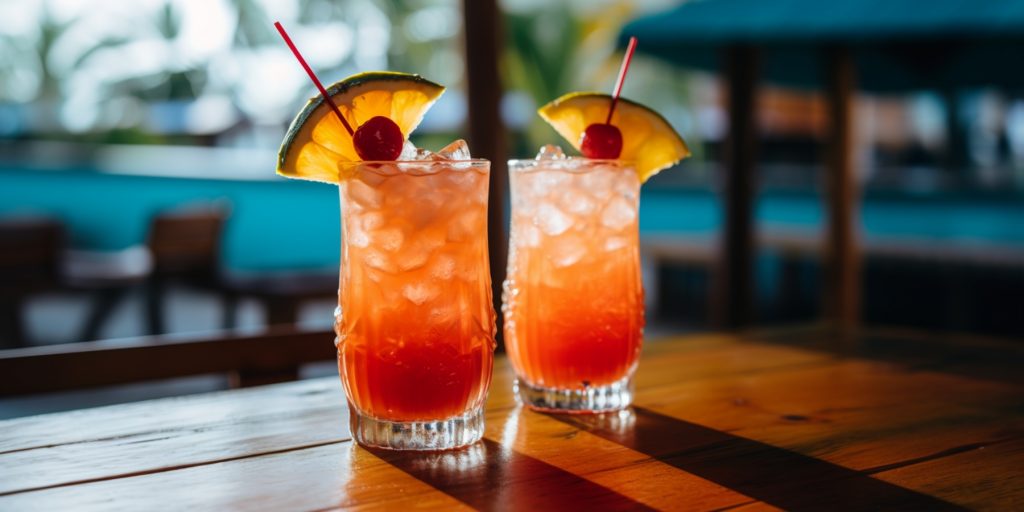 This 1920s gin-based cocktail, the Singapore Sling, is refreshingly tart and fruity. To make one, mix 20ml of a good zesty gin like O'ndina Gin with 1 ½ teaspoon of each Grand Marnier, cherry, and herbal liqueur. Then add 30ml pineapple juice with a tablespoon of fresh lime juice, a dash of bitters, and chilled soda water to top up. The Singapore Sling was created in 1915 by Ngiam Tong Boon, loved by locals, and remained a firm favourite worldwide. It's a fabulous drink to sip with spicy foods.
9. Halekulani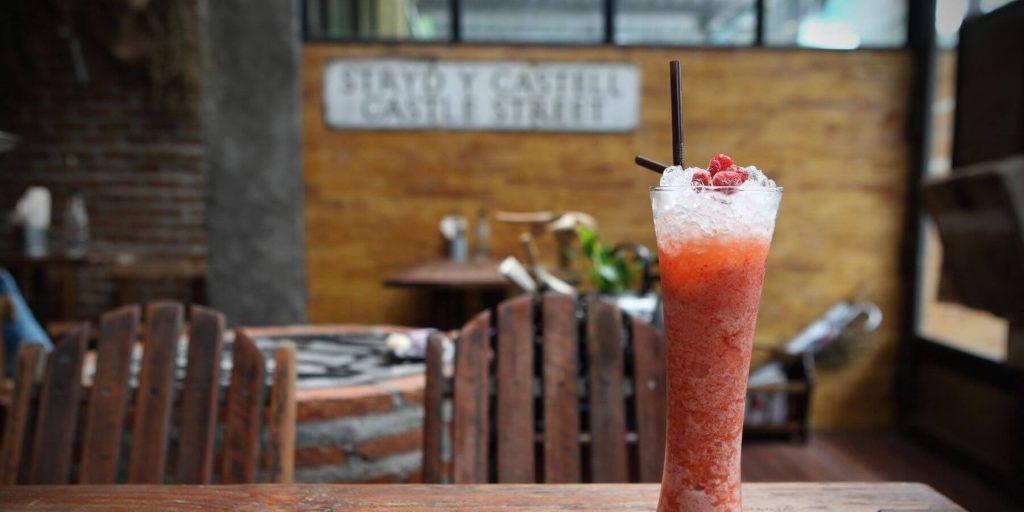 Pronounced Ha-le-koo-lah-nee, meaning house befitting heaven, this cocktail was created in 1930 at the famed Halekulani resort in Waikiki, Hawaii. It was the signature drink of the bar and is made with bourbon. It's punchier than a Whiskey Sour but more tropical with the caramel bourbon vibes. When shaken, it's the most beautiful plum color. To make this tasty sip, pour 45ml Rye whiskey, a tablespoon of demerara sugar syrup with a tablespoon of fresh lemon, orange juice, and pineapple juice. Top it off with a teaspoon of grenadine and a dash of aromatic bitters.
Read next: 9 Summer Whiskey Cocktails that Go Down a Treat
10. Painkiller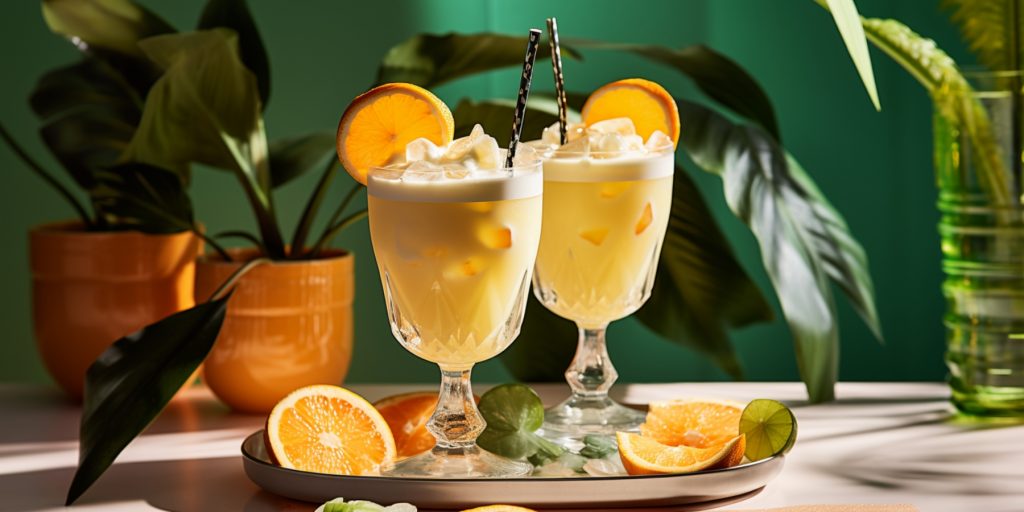 If you love a Piña Colada, the Painkiller is a fruity rum cocktail with your name on it. It was created in the 70s in the British Virgin Islands as a relief measure to the hot, humid weather. To make this drink, mix up 60ml of good dark rum with 120ml of pineapple juice, 30ml of both orange juice, and cream of coconut. Shake vigorously over ice and strain into a tall glass, and garnish with a large wedge of pineapple.
11. Jungle Bird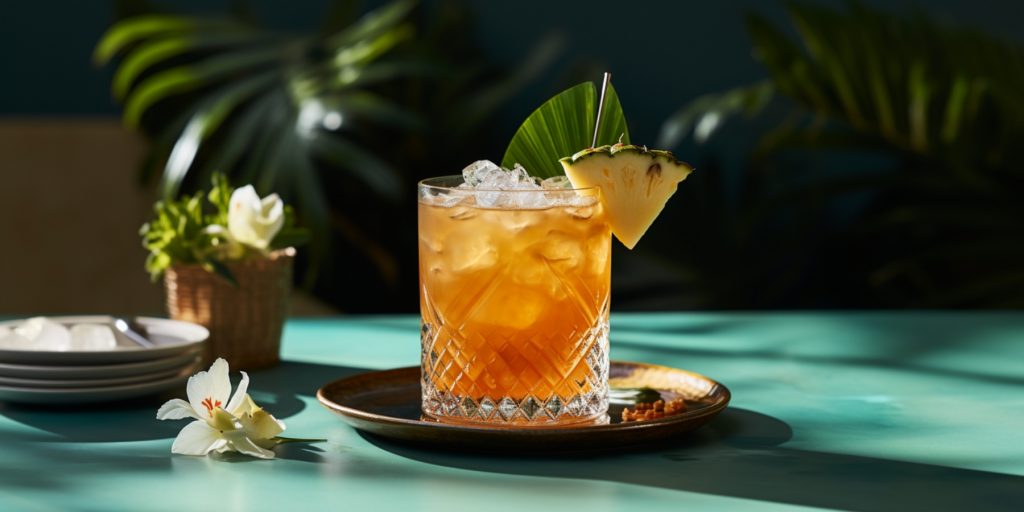 The Malaysian Jungle Bird cocktail is known for its unique blend of flavours that make it a favourite drink among locals and tourists alike. Despite containing Campari, typically associated with bitter cocktails like the Negroni, the Jungle Bird recipe offers a much sweeter taste that sets it apart from other Campari-based drinks.
12. Rum Runner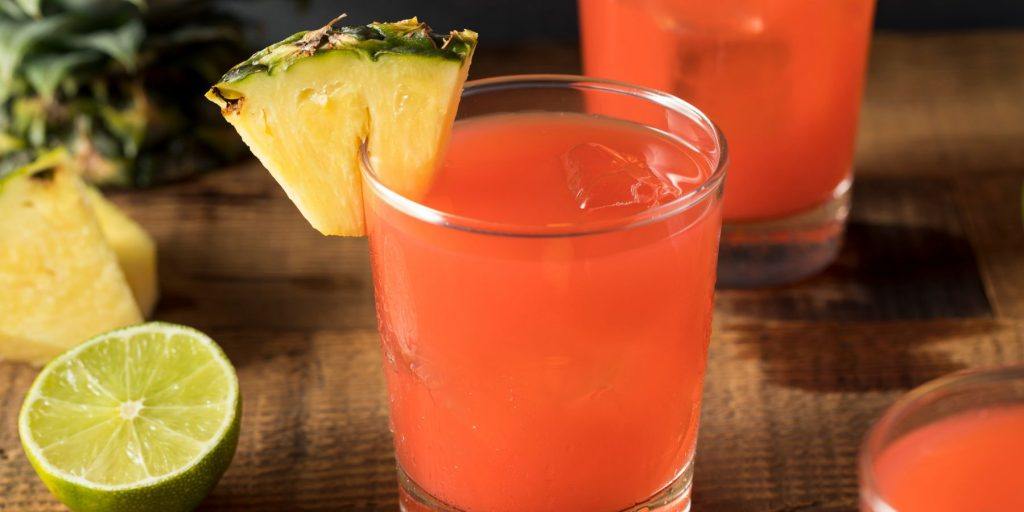 A terrific tropical drink that's on the stronger side, the Rum Runner cocktail is sweet and fruity filled with fruit liqueurs, juices, and a sneaky kick.
13. Blue Hawaiian Long Island Iced Tea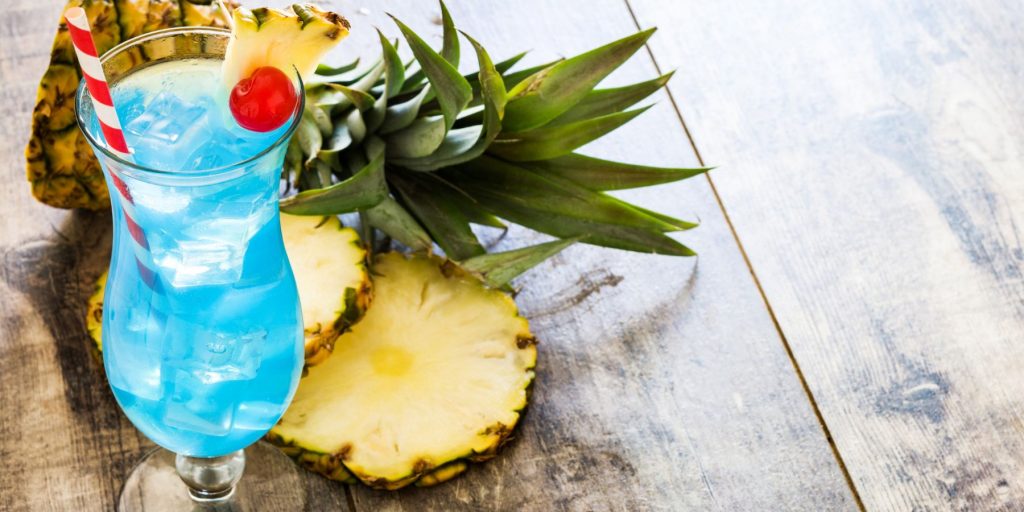 If you are keen on a fun, refreshing drink with an island-style vibe, you've got to try our Blue Hawaiian Long Island Iced Tea recipe. Featuring a bright cerulean color thanks to the inclusion of blue curaçao, it looks as lively and boisterous as it tastes. Even though it features a long-ish list of ingredients, it also comes together very easily, which makes it perfect for beginners.
Summer vibes! 13 Easy Tequila Summer Cocktails for Beginners
14. Mojito
With its muddled mint leaves and buoyant lime wedges, the Mojito is a summery classic for a reason. The bright citrus and vanilla flavours of white rum bounces off the fresh lime and fragrant mint, with sugar adding a touch of sweetness to temper the acidity and club soda bringing it all together for an effervescent finish.
15. Banana Daiquiri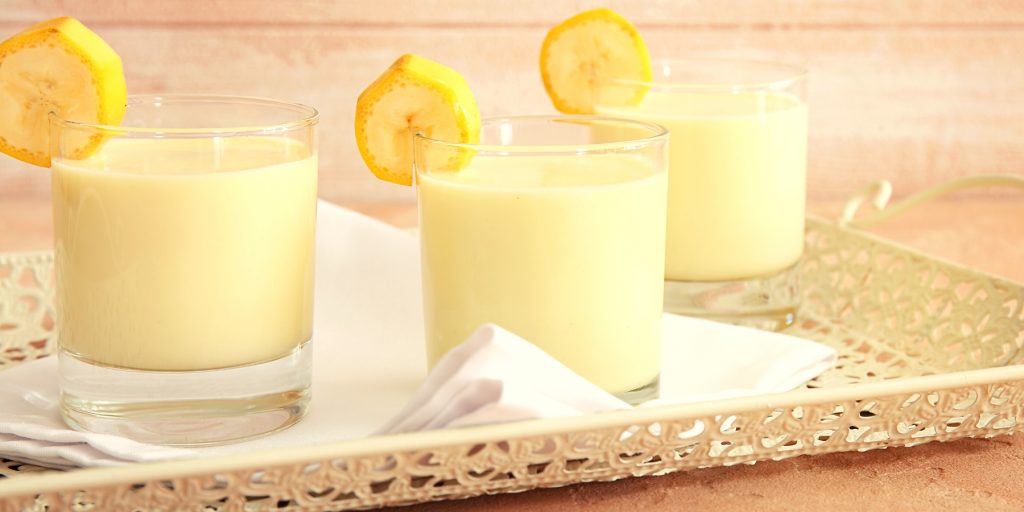 The Banana Daiquiri tastes like summer in a glass, and is a great addition to your outdoor party menus. What's more, this boozy adult slushie can easily be made in a batch, which makes it a great solution for fuss-free entertainment.
FREQUENTLY ASKED QUESTIONS
Generally, tiki cocktails are made with rum, but as you'll see there are a few other spirits that have snuck in and still fit the tiki bill. They are typically jam-packed with tropical flavour, poured with pineapple and orange juice and a good squeeze of lime.
The Mai Tai, a Piña Colada and a Singapore Sling are commonly thought of as the most popular tiki drinks.
The tiki theme is inspired by the tropical island style of Polynesian bars and culture. Tiki cocktails are typically tropical flavoured with either pineapple, orange or coconut and have a rum base.
Generally speaking, tiki cocktails are poured with rum but, more recently, tiki drinks do feature other spirits like bourbon and gin.