Fan the Flames of Festivity with These 10 Falernum Cocktails 
December 27, 2022 by Anna-Bet Stemmet
If you love all things Caribbean, you will most certainly be into Falernum cocktails. This versatile, alcohol-based syrup liqueur is made with sweet almonds, and comes to the party with flavours of ginger, lime, allspice, and cloves. Typically used in tiki cocktails and drinks that call for a rich and nutty component, it's a great ingredient that both newbie cocktail enthusiasts and seasoned connoisseurs should try on for size.
Here are a few velvet falernum cocktails to try at home if you have a bottle of the good stuff lingering in the cupboard:
1. Zombie Cocktail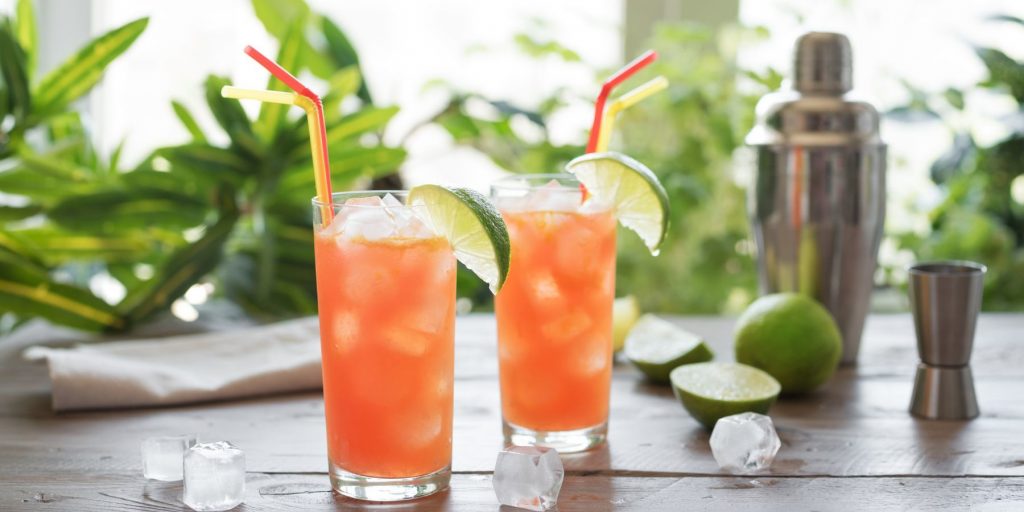 The stripped-down, modern-day version of the Zombie cocktail typically leaves out falernum, since it's not something that everyone has in their liquor cabinet. However, if you really want to push out the boat the next time you whip up this rum-based party-starter, we highly recommend that you add 15ml of falernum to the mix. The sweet, nutty finish is something quite amazing.
2. Well Oiled Mai Tai cocktail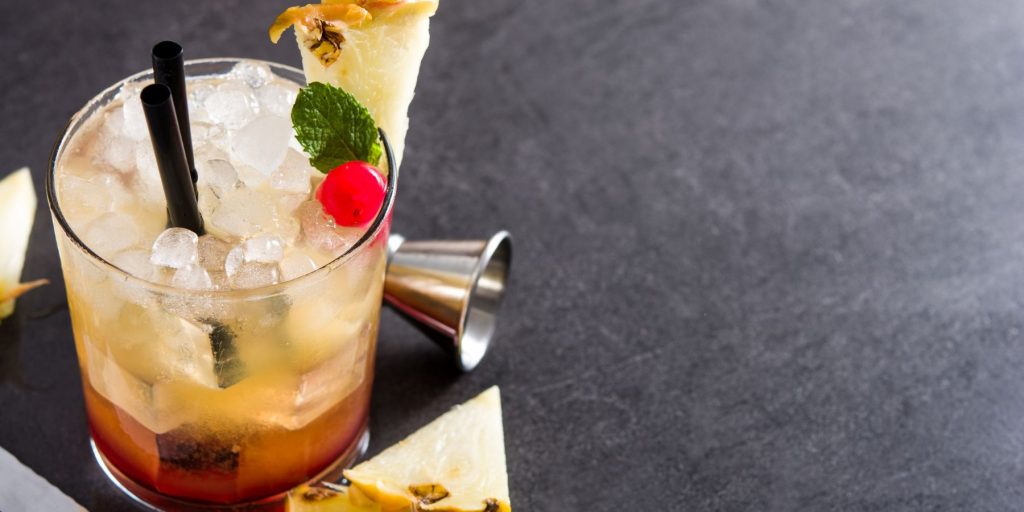 The classic Mai Tai is a very rum-forward drink, with hints of sweet orange liqueur and a subtle tartness from the lime juice. To make the Well Oiled Mai Tai, this tropical base is adapted to include a few more island-style flavors. The recipe calls for 60ml Appleton Estate Rum, 10ml falernum, 15ml orgeat syrup, 20ml lime juice, and 2 dashes of bitters. This is shaken with ice and strained into a cocktail glass filled with crushed ice.
3. Three Dots & A Dash cocktail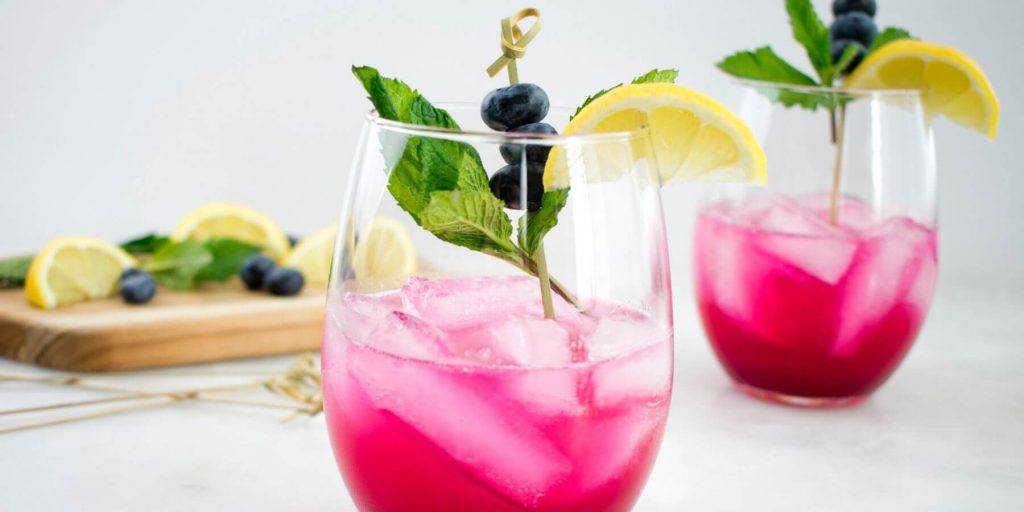 The Three Dots & A Dash is perhaps one of the most whimsical tiki cocktails out there. Garnished with three Luxardo cherries or blueberries on a cocktail skewer to represent three Morse code dots and a dash (representing V for victory), it's a WWII cocktail that remains popular to this day.
The recipe for this velvet falernum cocktail combines 45ml Martinique Trois Rivières rum, 15ml Appleton Estate rum, 10ml falernum, 10ml oz allspice dram, 15ml honey syrup, 10ml lime juice, 15ml orange juice, and a dash of bitters. This is all blended with crushed ice, and served with the iconic garnish.
4. Saturn Cocktail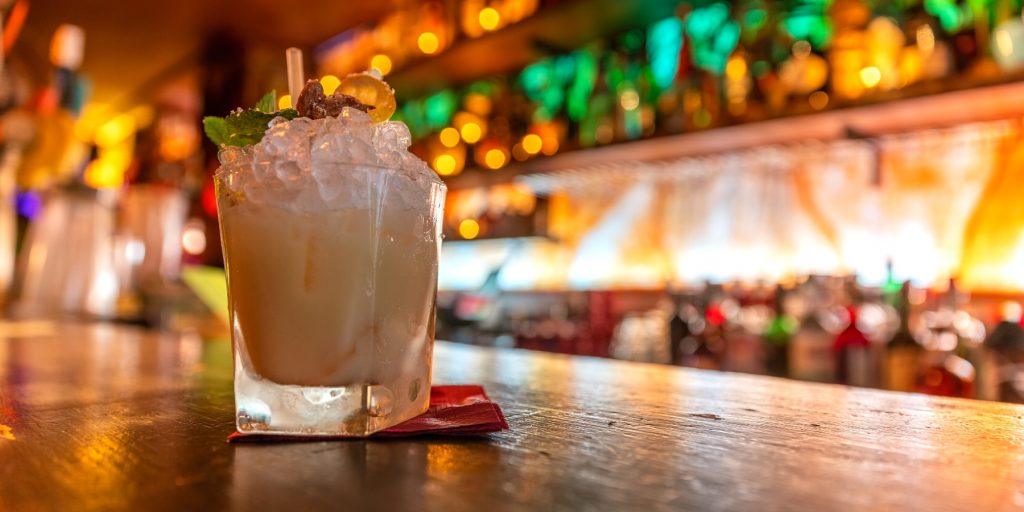 If a falernum gin cocktail sounds like a total vibe, you've got to try the Saturn Cocktail. This intensely layered drink combines Bulldog Gin, lemon juice, passion fruit syrup, orgeat, falernum, and crushed ice. Cocktails with falernum and orgeat really bring other fruity flavours in these drinks to vibrant life, so we highly recommend you try at least one.
5. Succulent Blood cocktail
Mezcal cocktails are having a major moment right now, and a mezcal falernum cocktail is something truly unique, bridging the gap between Mexican and tropical flavours most beautifully. The Succulent Blood cocktail calls for 60ml mezcal, 30ml blood orange juice, 10ml cinnamon sugar syrup, 10ml falernum, and 10ml lime juice. This is all shaken with ice and fine-strained into chilled serving glasses.
6. Rum Old Fashioned cocktail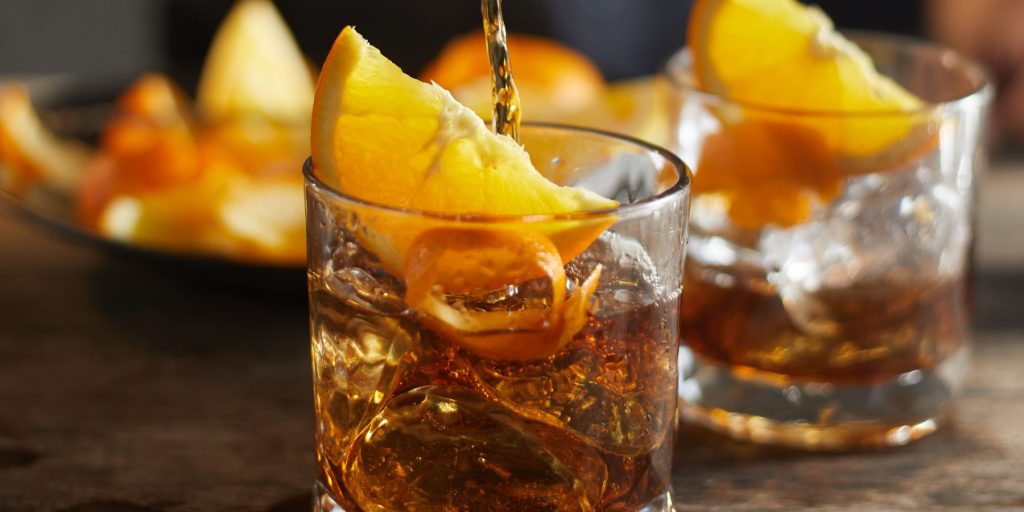 The Old Fashioned is arguably one of the most suave sippers out there. The Rum Old Fashioned is a spiffy spinoff of the original, which turns it into a dapper rum and falernum cocktail. To make it, add 45ml Appleton Estate Rum, 10ml Trois Rivières rum, 10ml falernum, 30ml simple syrup and a dash of bitters in a mixing glass with ice. Stir to combine and fine-strain into a rocks glass with fresh ice.
7. Barbados Cocktail
The Lime Daiquiri is perhaps one of the most universally beloved mixed drinks globally. If you love this drink, you will also adore the Barbados, which expands the tangy flavour profile with the addition of falernum, and favours golden rum instead of white overproof rum.
To make this tiki cocktail with falernum, simply combine 45ml Appleton Estate Rum, 30ml falernum, and 20ml fresh lime juice in a cocktail shaker with ice. Shake until frosty, and strain into a chilled glass garnished with a lime wedge.
8. French Maid cocktail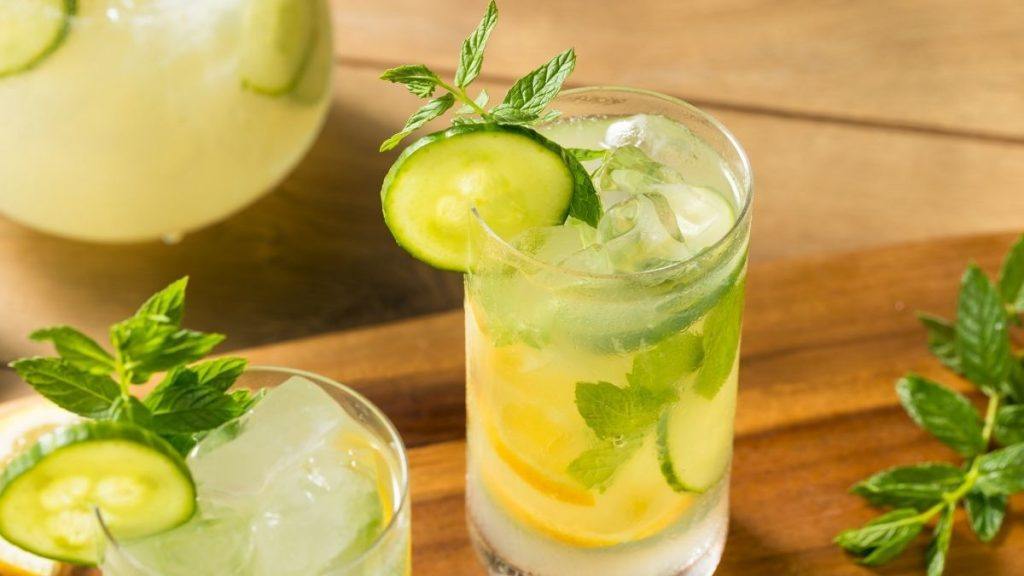 Cocktails with velvet falernum seldom get flirtier than the French Maid. This delightful spin-off of the popular Kentucky Maid Cocktail is the perfect choice on warm summer days when nothing will do except a tall, ice-cold cocktail that looks as refreshing as it tastes.
9. Nuclear Banana Daiquiri cocktail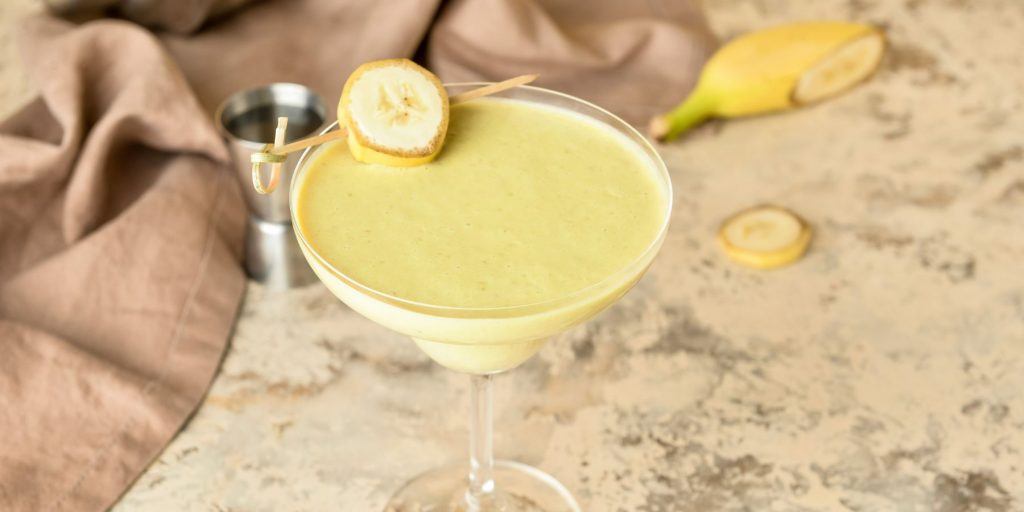 Sweet, boozy banana milkshake, anyone? This falernum syrup cocktail is the ideal way to use overripe bananas if you're not all that into the banana bread trend. To make it, combine half a fresh, overripe banana, 30ml Trois Rivières rum, 20ml Chartreuse liqueur, 20ml falernum, and 20ml lime juice in a blender with a scoop of crushed ice. Blitz and enjoy.
10. Corn n Oil cocktail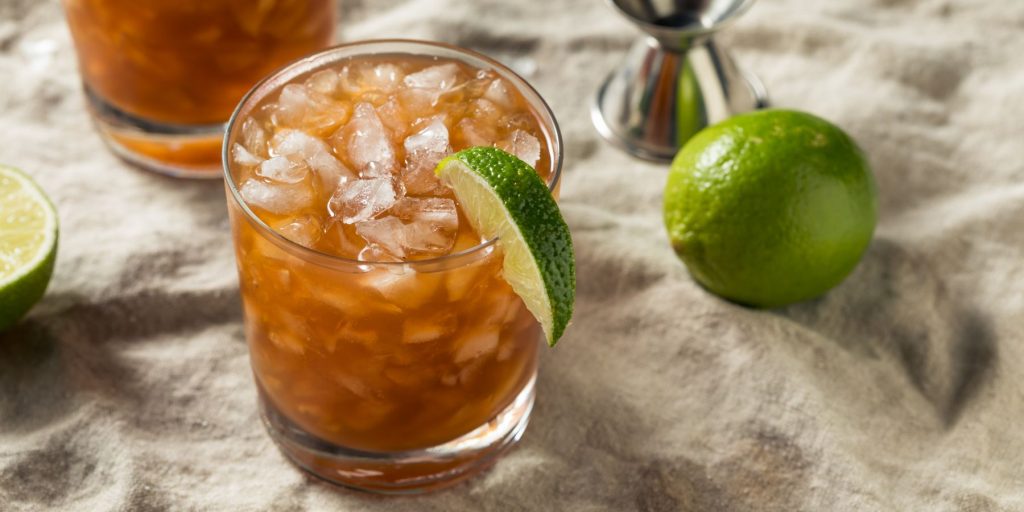 Similar in style to the Dark 'n Stormy, the Corn 'n Oil is one of those cocktails with velvet falernum that is likely to become a staunch favourite as soon as you try it. Fill a rocks glass with ice. Add 60ml blackstrap rum, 15ml falernum, 15ml lime juice and 3 dashes of bitters, and stir to combine. You can add the rum last, by slowly pouring it over the back of a bar spoon so that it floats on top of the drink. Garnish with a lime wedge.
FREQUENTLY ASKED QUESTIONS
Falernum and velvet falernum are two terms that are used interchangeably to refer to a sweet syrup made with sweet almonds, and containing flavours of ginger, lime, and allspice. This alcohol-based liqueur is typically used in tiki cocktails and drinks that call for a sweet, rich and nutty component. 
Falernum is very sweet on its own, so while you can technically drink this alcoholic liqueur straight up it's more typically used in mixed drinks like the French Maid cocktail and Zombie cocktail.