8 Summer Whiskey Cocktails that Go Down a Treat
October 31, 2022 by Louisa Davies
Summer whiskey cocktails are a lovely way to cool down when the days grow longer, and the end of a long, warm day offers a lovely opportunity to slow down and sip something refreshing with some friends.   
Whether you are hosting an outdoor cocktail party, planning a barbeque or simply want to shake up a quick drink to toast another fine summer's day, a whiskey-based cocktail is always a treat. Here are eight of our all-time favourites to try at home:   
1. Pickle Juice Whiskey Sours Cocktail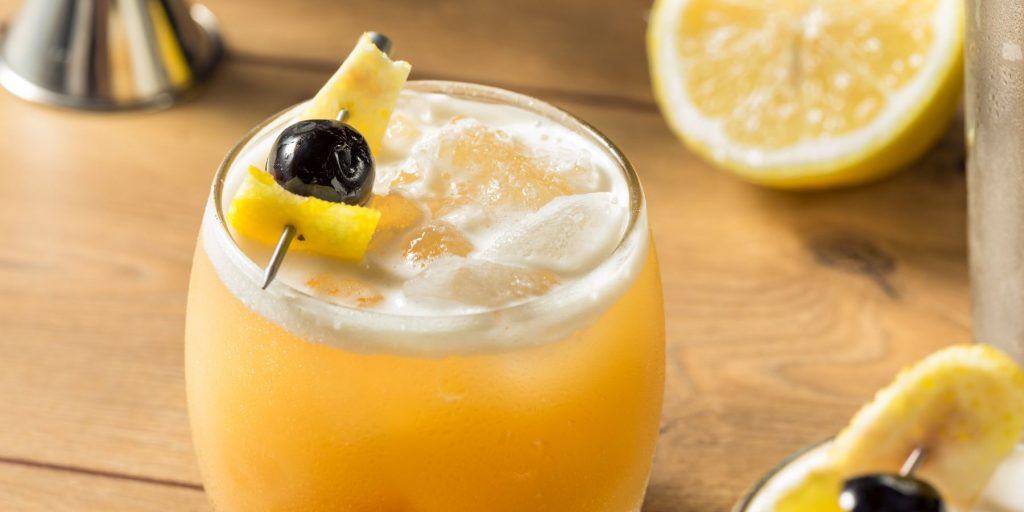 Of course, refreshing whiskey drinks do not always have to be sweet. If you are feeling a little adventurous and keen to introduce your taste buds to something completely novel, may we please introduce the Pickle Juice Whiskey Sours. It's kind of like a Dirty Martini, only with more Southern-style dapperness.  
Simply combine 1½ oz bourbon, ¾ oz fresh lemon juice, ½ oz pickle juice syrup, and one egg white in a cocktail shaker with ice, shake it up, and strain it into a coupe glass. The pickle juice syrup you make by combining ½ a cup of pickle juice and ½ cup of white sugar, bringing it to a boil over heat and then letting it cool down completely before use. 
2. Mint Julep Cocktail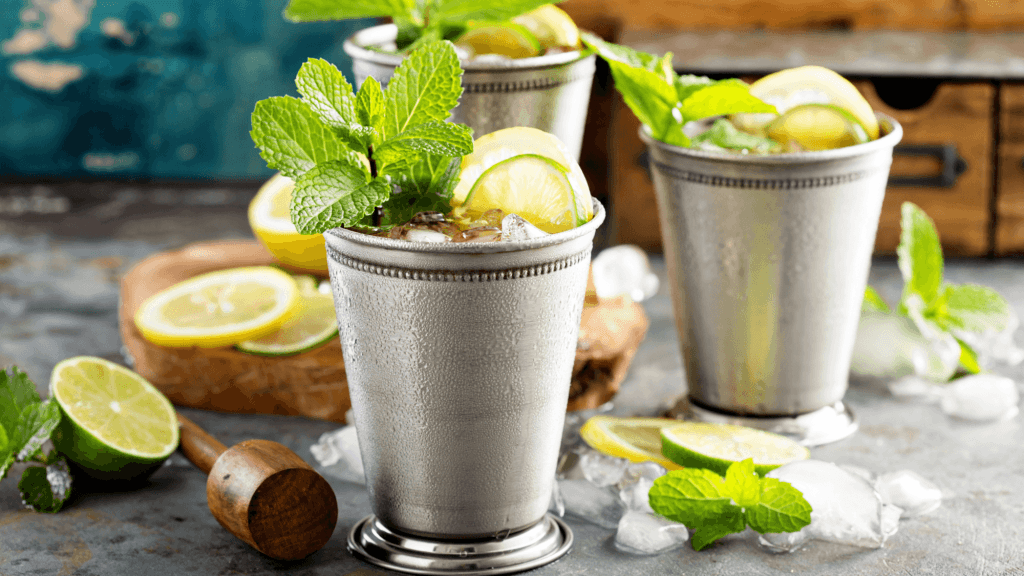 Summer whiskey cocktails seldom get any more iconic than the Mint Julep.  It really is like a sip of summer in a glass — minty-cool and a little sweet with just enough kick to hold the heat at bay. The magic of this drink lies in the trifecta of bourbon, mint, and syrup working together like a charm. 
3. Boulevardier Cocktail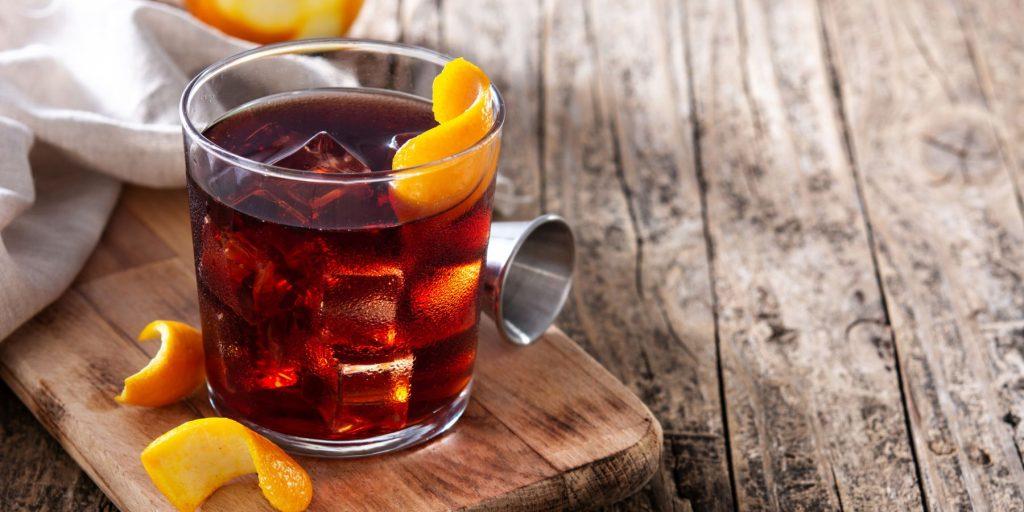 Erskine Gwynne was an American-born writer who founded a monthly magazine in Paris called Boulevardier in the roaring twenties, and the creation of the iconic Boulevardier cocktail is ascribed to her.  
It combines 1¼ oz Wild Turkey 101 Bourbon, 1 oz Campari, and 1 oz Cinzano Vermouth Rosso sweet vermouth to create a strong sipping drink that perfectly punctuates a warm evening. Whiskey cocktails for summer do not come any more 1920s than this.  
4. Manhattan Cocktail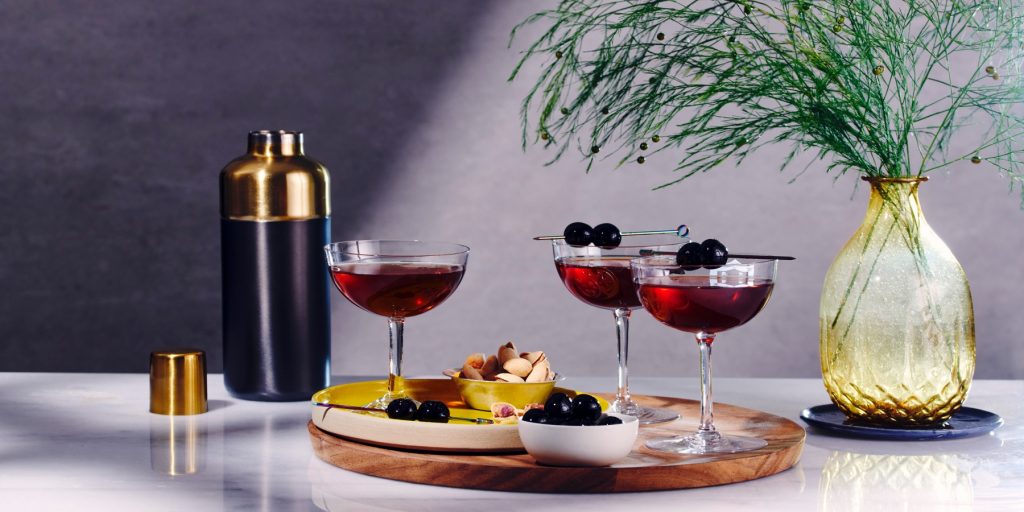 Arguably one of the best summer whiskey cocktails ever invented, the iconic Manhattan cocktail consists of just 3 familiar parts; namely whiskey, vermouth, and bitters. For a cocktail that's whiskey-based, it's surprisingly mellow and sweet. One sip offers vanilla and oak notes from the rye whiskey, along with the sweet and spicy flavors of vermouth and some bitter notes to finish. 
5. Old Fashioned Cocktail
Over the years, Old Fashioned cocktail ingredients haven't changed much. You still only need bourbon, sugar, bitters, and water to create this well-known amber-coloured drink. Back in those days, bartenders didn't have all the mod cons they do today, so learning how to make an Old Fashioned was really quite simple—and still is.   
There you have it – nine summer whiskey cocktails that go down a treat when the weather is hot, and a nice, cool drink is called for. Let us know which one is your favourite and remember to tag us in your social posts when you share pics of your gorgeous-looking cocktails online!  
6. Kentucky Mule Cocktail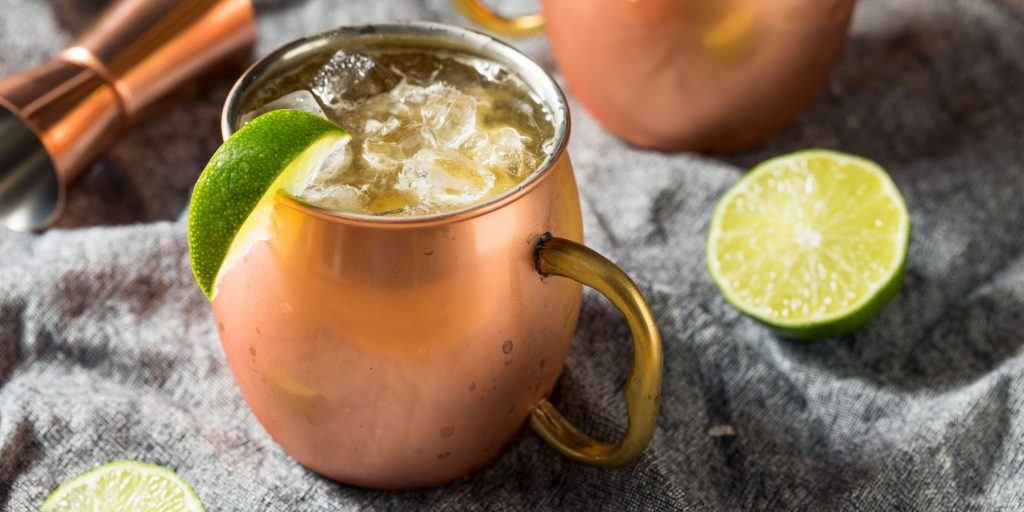 As far as refreshing whiskey cocktails go, the Kentucky Mule is one of the easiest and most satisfying to whip up at home if you are keen on keeping things simple.  A riff on the classic Moscow Mule, it combines 2 oz bourbon, and ½ oz of fresh lime juice with mint and ginger beer, optionally served in a copper mug to keep it nice and cool. 
7. Shandy Maker
Nothing beats an ice-cold lager in summer, even better if it's paired with bourbon like in the Shandy Maker cocktail. This beer-based drink leans towards a brighter and juicier side relying on a hoppy and floral IPA, alongside herbs. However, this cocktail pushes the definition of a Shandy adding overproof bourbon. The summery feeling is achieved by adding fresh lemon and grapefruit juice to the mix. Perfect for a hot afternoon in your backyard or porch.   
8. Golden Rush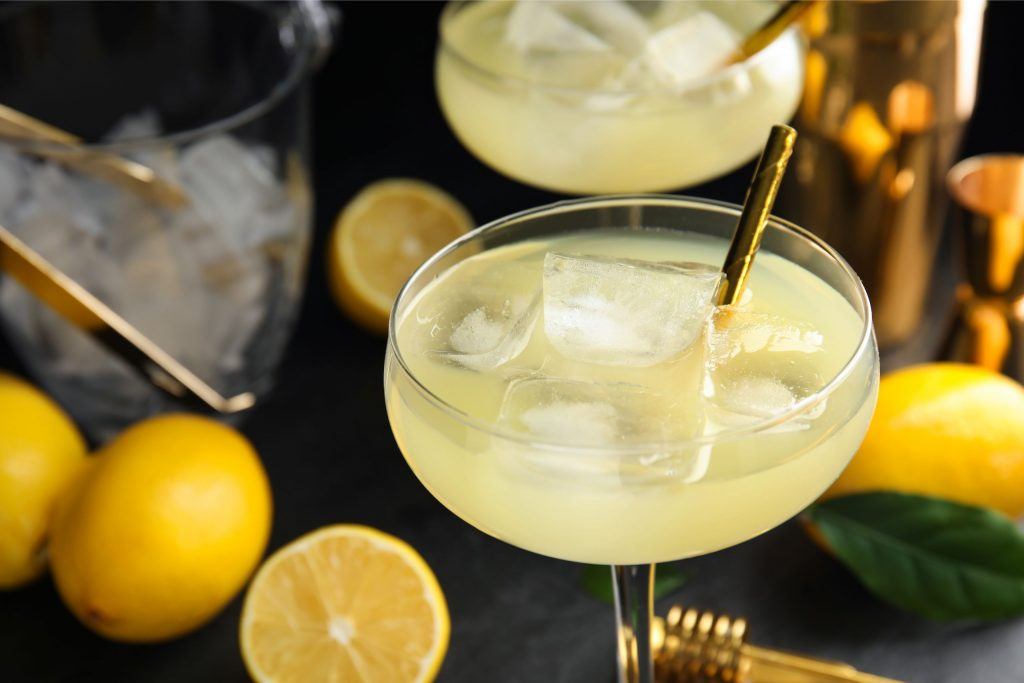 This delightful whiskey-laced spin on the Bee's Knees combines 2 oz bourbon, ¾ oz fresh lemon juice, and ¾ oz honey syrup that is shaken with ice and strained into a rocks glass over fresh ice. Incidentally, the honey syrup is a simple syrup that is very easy to make at home by whisking together equal parts honey and water over heat, and letting it cool before use.