The 70s Cocktails Perfect for Your 70s Theme Party
November 04, 2022 by Sonja Edridge
The seventies was an iconic decade that did not disappoint! This was a time when autumn shades were uber-cool, and bell bottoms and big hair were all the rage. Dust off your disco balls, pull out some foxy threads (and platforms) and harness your love of all things retro with our fabulous list of 70s cocktails. Let's boogie!
1. White Russian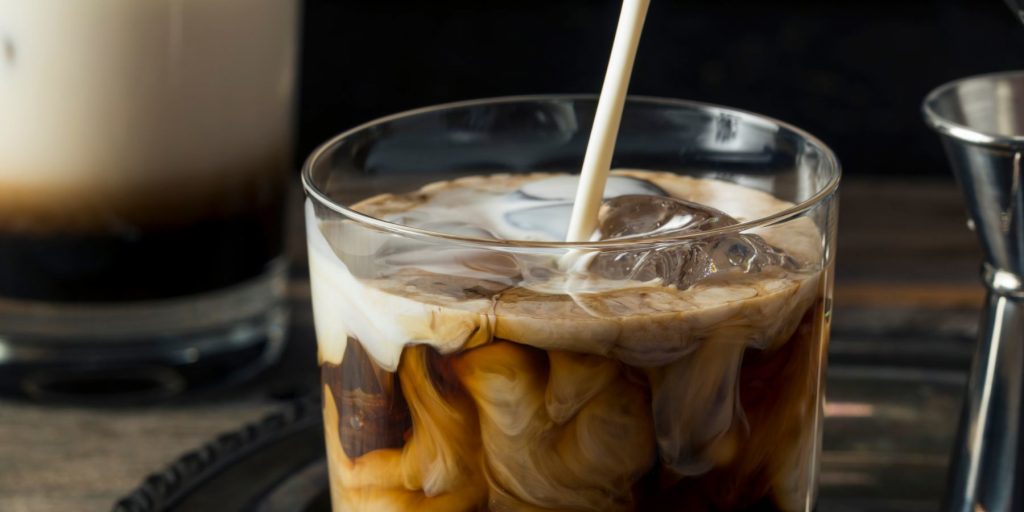 If bona fide 70s themed cocktails are your vibe, then the White Russian should be at the top of your list. You may be more familiar with this cocktail's 90s film fame in The Big Lebowski, as The Dude's, drink of choice. But the White Russian slots right into this groovy decade because creamy vodka cocktails were the craze on every 70s cocktail menu. Learn how to make this fabulous cocktail with only three ingredients, in four simple steps, and in five minutes flat!
Big screen fame: 5 Cocktails from Movies & TV That Are Iconic for a Reason
2. Blue Hawaiian Cocktail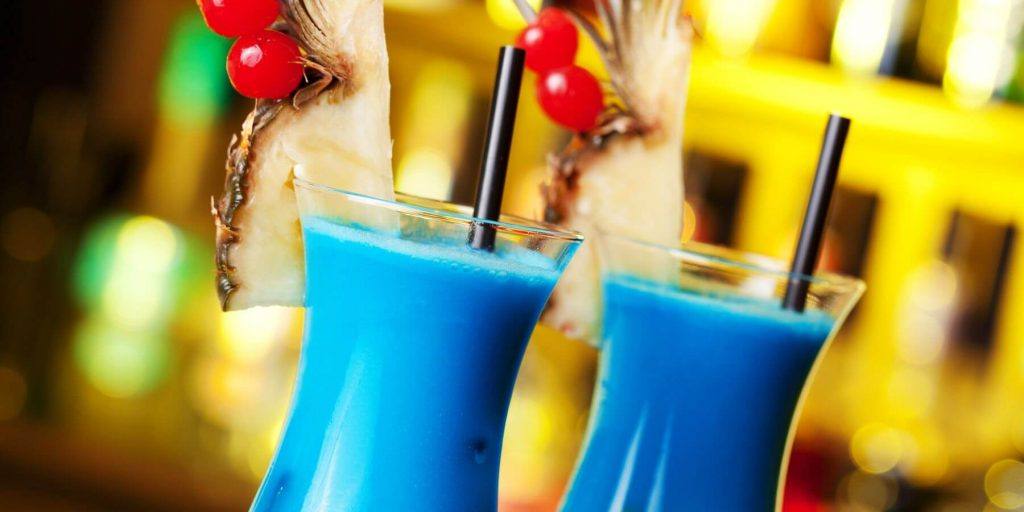 There's nothing subtle about this crazy-delicious iconic blue cocktail. Catch the Honolulu vibes with our easy Blue Hawaiian. Go retro, get out the cocktail umbrellas, the brightest leis, tiki torches and coconut fronds you can find. A dose of island style might be just what you need to get that holiday feeling. We're talking all the tropical flavours of pineapple, coconut cream and rum! The best way to enjoy it is to invite your friends to join in the fun. Just line up the Hawaiian playlist and practice your hula.
3. Sloe Gin Fizz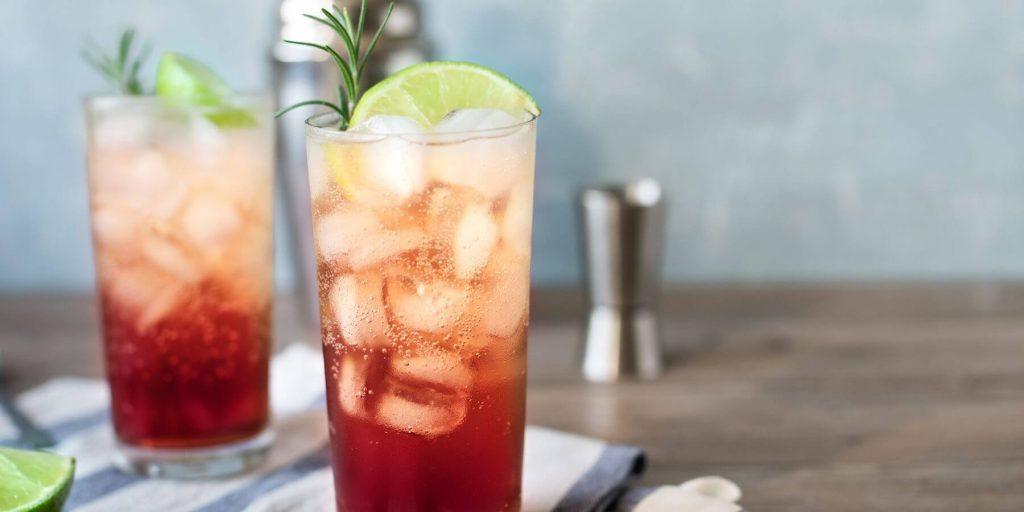 Add a little sparkle to the party with our Sloe Gin Fizz cocktail. This delightful, fruity-flavoured cocktail has a base of sloe gin. Learn how to make this infused gin (or buy it ready-made) with super sour berries that grow on blackthorn bushes. Can't find sloes? Beach plums or damsons will do. Once your infusion is ready, all you need is an ounce and a half of purplish gin with a squeeze of fresh lemon, a dash of simple syrup and some soda water to add the fizz.
Summer gin: 11 Effortlessly Elegant Summer Gin Cocktails
4. Negroni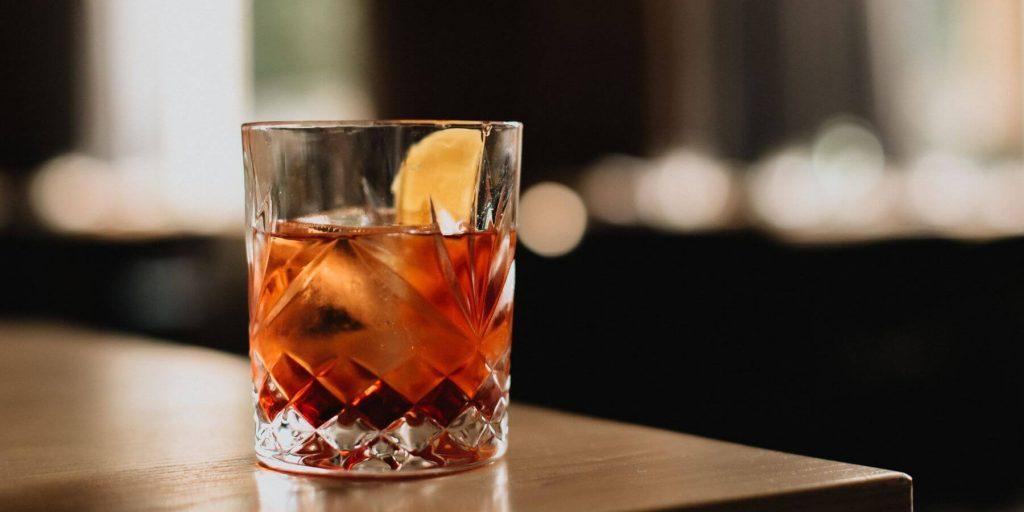 This is one of Italy's greatest hits and one of the classic 70s cocktails — our newsworthy Negroni. T It's been a favourite in Florence since 1919, when a bartender at Café Casoni tweaked an Americano cocktail, replacing soda with gin. Enter the Negroni! Pour this 70s cocktail classic with a delicious sweet vermouth (1757 Vermouth di Torino or Cinzano Rosso) Campari and Bulldog gin. The Negroni is (really) easy to drink, but take it slowly. It can kick like a mule!
More bitter: Drink Like an Italian: 8 Campari Cocktails to Try
5. Old Fashioned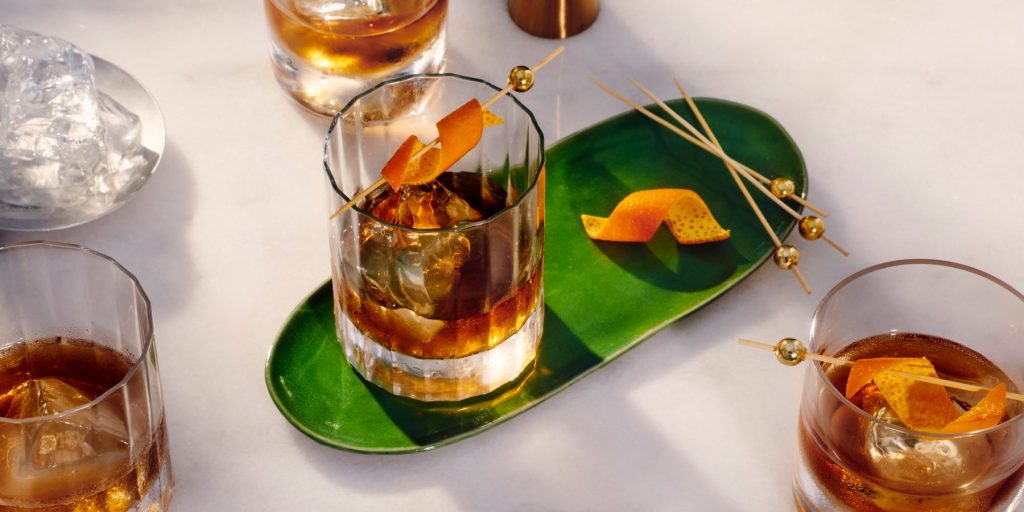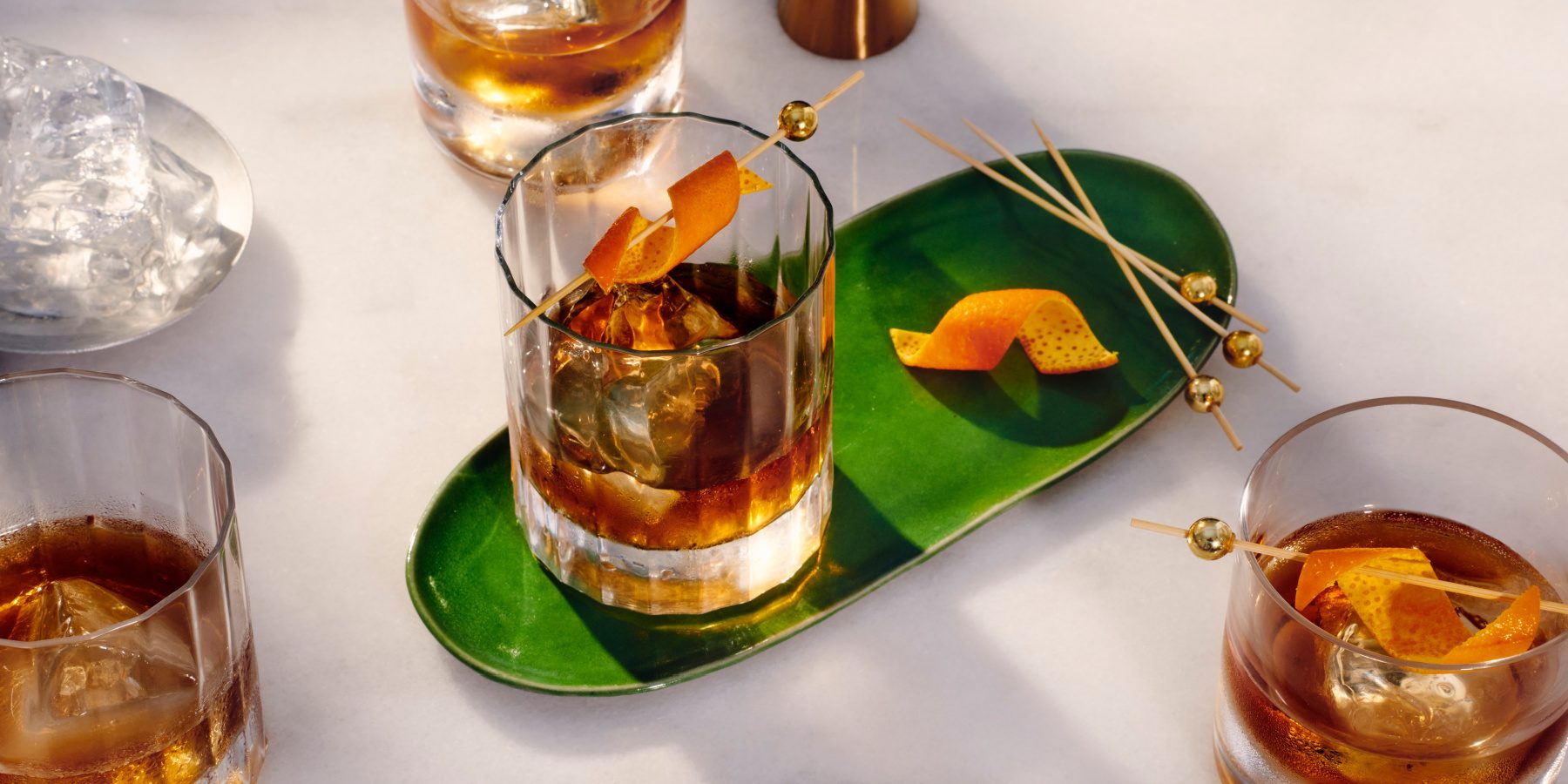 Although a favourite sip of the 70s, the Old Fashioned was originally created by James E. Pepper in the 1880s in a Louisville social club called The Pendennis Club. Its popularity snowballed during prohibition with a good few modern variations staying on the scene, for good. Pour your Old Fashioned with either rye whisky or bourbon and swirl it with simple syrup and a few dashes of aromatic bitters. Give it a good twist or squeeze of lemon, expressing all those aromatic citrus oils for a perfect drink.
More bourbon love: 9 Bourbon-Based Summer Cocktails to Beat the Heat.
6. Brandy Alexander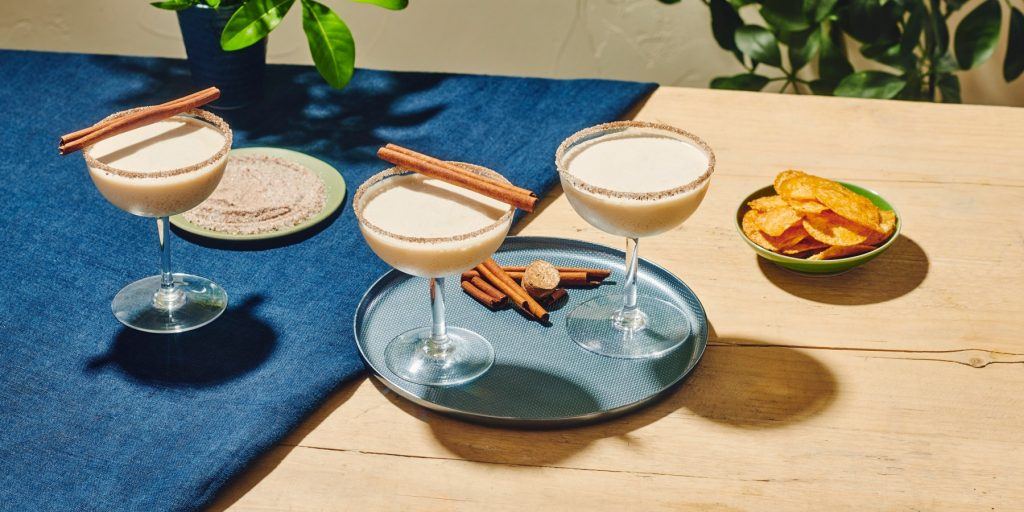 Another creamy dream cocktail of the 70s, is the glitzy Brandy Alexander. This recipe hails from the 1920s —an era of flappers, bootleggers and, of course, the Great Gatsby, In the 1970s, it resurfaced as the cocktail of choice, favoured by the legendary John Lennon. A delicious and indulgent combination of Bisquit & Dubouché cognac, mixed with cream and chocolate liqueur, our Brandy Alexander is an ultra-smooth and silky-sweet sip that makes the perfect after-dinner dessert drink!
Sip sweetly: 10 Cocktails to Satisfy a Sweet Tooth
7. Grasshopper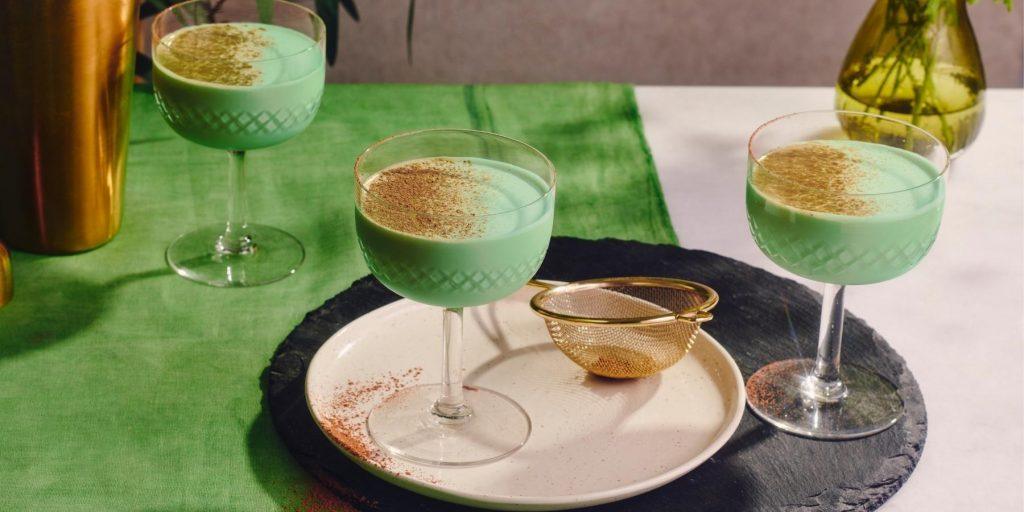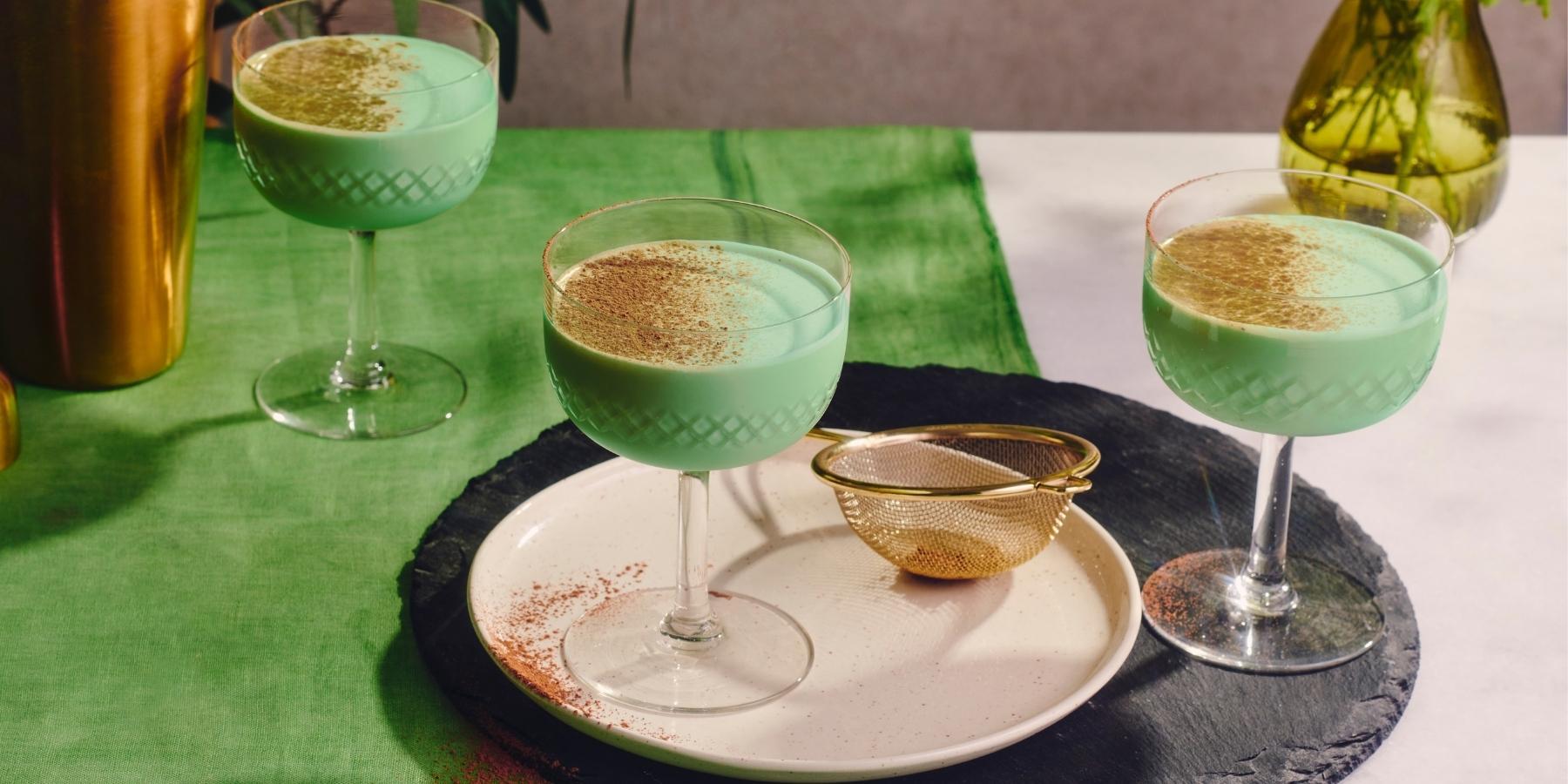 If you're thinking of having a 70s shindig, then our emerald green Grasshopper is essential for your 70s cocktail menu! It's got the whole retro vibe happening in every creamy sip, making it the ultimate after-dinner drink. A heavenly blend of crème de menthe and crème de cacao, this popular cocktail has a special place on the IBA's official list of cocktails. So, shine up those special 70s cocktail glasses and pour this easy to make drink if you're craving some extra indulgence.
Party tips: Throw a Disco Lovin' 70s Theme Party
8. Aperol Spritz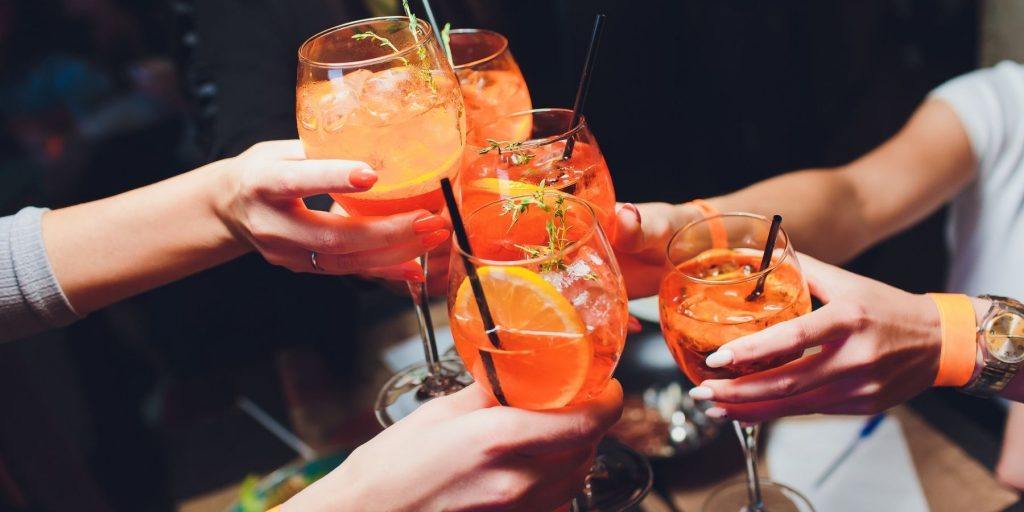 It may be trending everywhere now, but the neon-coloured Italian Aperol Spritz was the70s happy hour sip of choice. This fuss-free cocktail is synonymous with slowing down and taking it easy with friends. It can be made in minutes with Aperol, a decent prosecco and soda water. And, because it's lower in alcohol than most cocktails, you can enjoy more than one.—sensibly, of course.
9. Harvey Wallbanger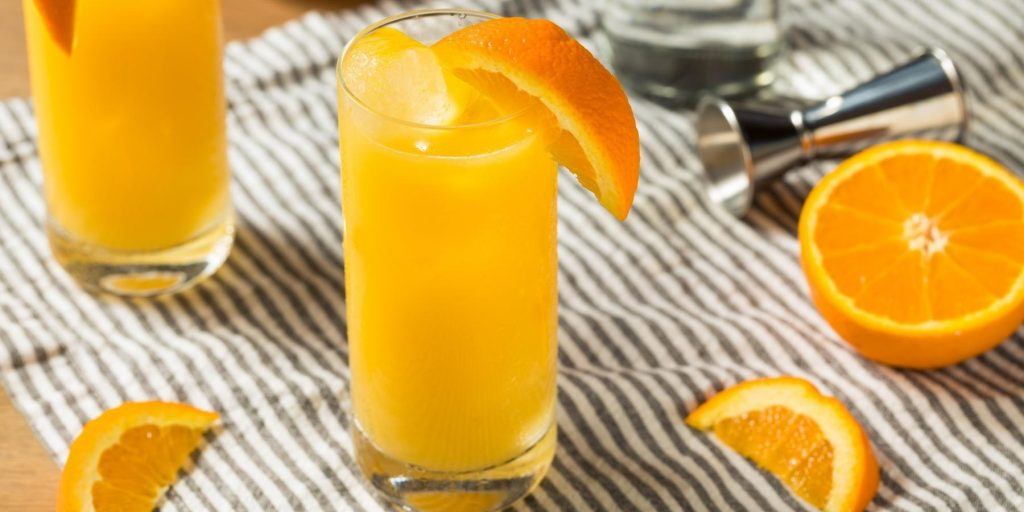 There's nothing that says 1970s disco more than a Harvey Wallbanger. Under every glittering disco ball across the country, was a reveller with big soles and bigger hair, getting their boogie on in bell bottoms while clutching a Harvey Wallbanger! This classic drink is a variant of the Screwdriver, and is made with vodka ad orange juice and a sweet Italian herbal liqueur.
10. Piña Colada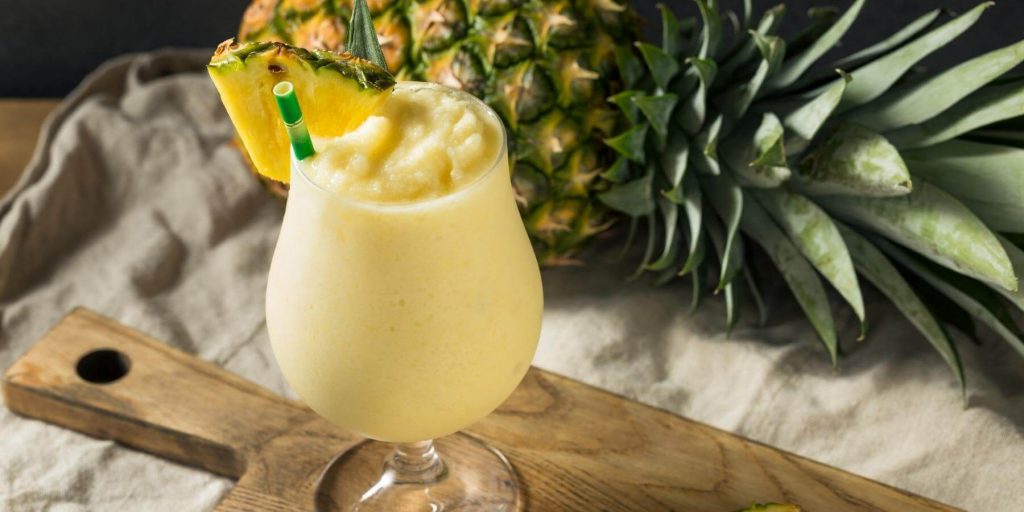 Do you like Piña Coladas, and gettin' caught in the rain? You know the song, but have you ever tried the cocktail? If you haven't, you're in for a fantastic time! Our Piña Colada is packed with tropical flavours of coconut and delicious white rum, and it's one of the tastiest cocktails you'll ever sip. Perfect to transport you (even if only virtually) to the beach, sip next to a babbling brook or enjoy on lazy summer days with your feet up!
More tiki classics: 10 of the Best Tiki Cocktails
11. Moscow Mule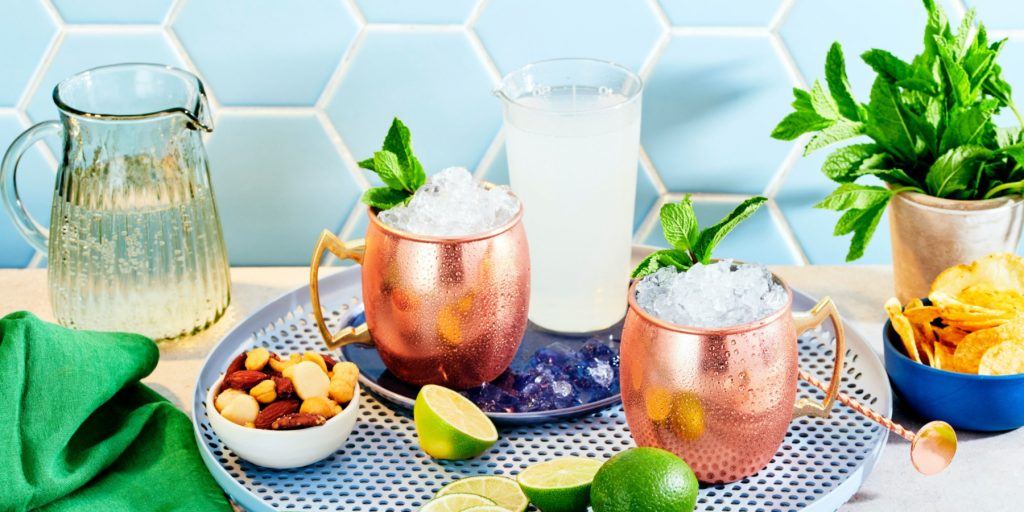 Thanks to the height of the vodka craze in the States in the 70s, the Moscow Mule,(created in the 40s), made a comeback. You can spot it a mile away if it's served in a traditional copper mug, which incidentally, keeps the drink colder for longer. If you don't have a copper mug in your 70s cocktail bar collection, don't sweat it. You can use a highball glass instead. Enjoy this zesty, aromatic sip, a mix of ginger beer, fresh mint, lime and vodka. And if you're looking for an easy summer cocktail to serve up for sundowners or at a garden party with friends, this refreshing cocktail is the perfect way to set the scene.
More mule inspiration: 13 Delicious Mule Cocktails to Make at Home
12. Tequila Sunrise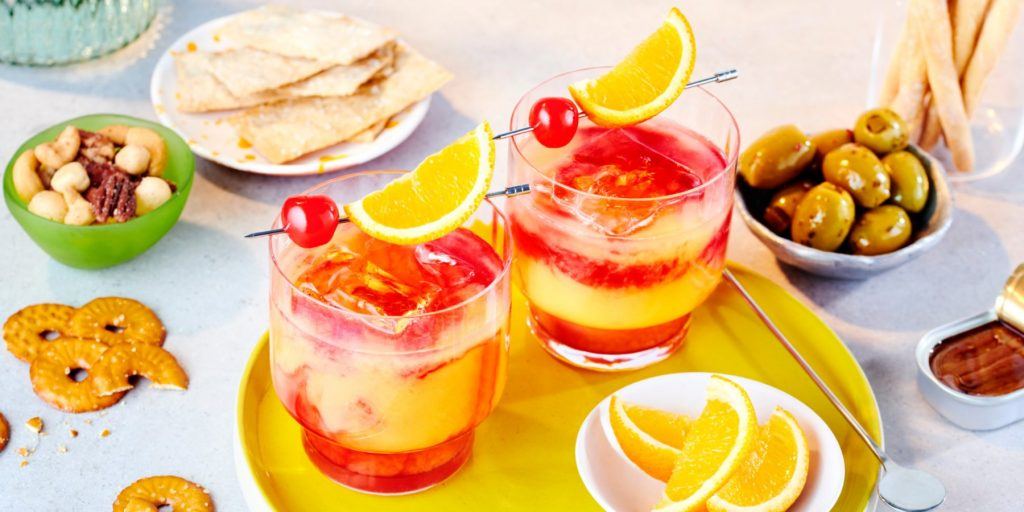 Catapulted into cult status during the Rolling Stones' hell-raising Cocaine and Tequila Sunrise Tour in the 70s, the Tequila Sunrise gets its namesake from the liquid red to orange sunrise perfectly poured into the glass. Legend has it that front man, Mick Jagger, fell in love with this sweet, colourful cocktail while partying at the Trident bar in San Fran. The combination of tequila, orange juice and grenadine was so epic, it became one of the most popular cocktails in the 70s,
Party moves like Jagger: 16 Best Party Cocktails That Are Real Crowd-Pleasers
FREQUENTLY ASKED QUESTIONS
While households in the 1970 were obsessing over drinks trollies and fondue sets, their favorite cocktail was the White Russian. It's a dreamy, creamy coffee cocktail that's still just as popular today.
If we were reliving 1972, we'd be in a sweaty mess returning from the Stones "The Cocaine and Tequila Sunrise" concert. We'd want moves like Jagger, so we'd be drinking his favourite cocktail, a Tequila Sunrise. It's a tasty mix of tequila, orange juice and grenadine.
Pick a 70s cocktail, any 70s cocktail! Although, if we're truthful, the perfect disco drink would be served in a sippy cup, so we wouldn't have to worry about sticky spills on the floor and could shake our booties as much as we liked.