5 Cocktails from Movies & TV That Are Iconic for a Reason
September 20, 2022 by Anna-Bet Stemmet
One of the most amazing things about film and TV is the capacity it has to start and revive trends. For instance, right now, a whole new generation is listening to Kate Bush and Metallica thanks to the series Stranger Things. Not to mention the number that Bridgerton and Euphoria did on fashion (hello bralettes, crop tops, and elaborate hair adornments!).
Suffice it to say, we are impressionable creatures, and the things we watch tend to influence the things we seek out IRL. This includes cocktails, which are having a major moment right now, and keep popping up in pop-culture movies.
So, to get you inspired to pour a few amazing-yet-simple cocktails at home, here are five cocktails from movies and TV that are iconic for a reason:
1. Casino Royale – Vesper Martini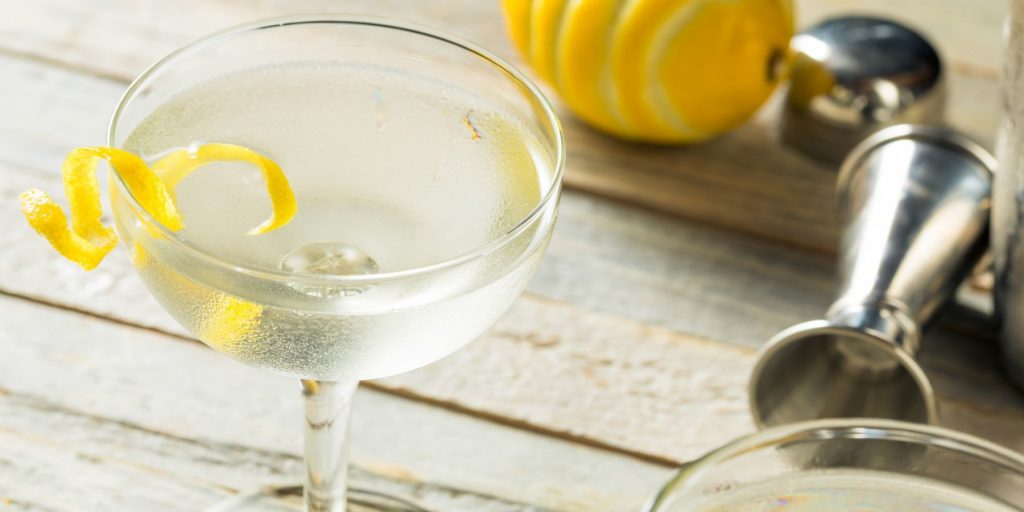 Predictable, yes, but also completely on point. One does not simply make a list of iconic movie cocktails and then fail to jump straight out of the blocks with a James Bond classic. Technically, we should probably just reference the straight-up Vodka Martini that was the standard for years, but we love the Vesper Martini because it's got a little extra swagger in the mix.
Plus, you don't need to be a Bond Girl, Miss Moneypenny, or even the man himself to make this classic cocktail. All you need is some good quality gin, vodka, a dash of vermouth, and a constitution that can handle a strong drink.
2. Practical Magic – Margarita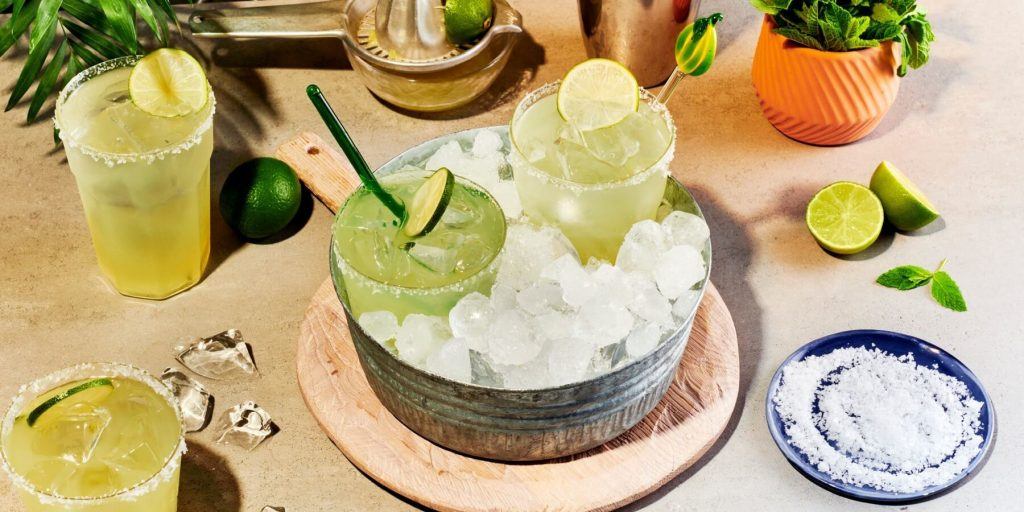 Ah, Practical Magic, another enduring movie classic that is just too fantastic to pass up. Come on – Sandra Bullock and Nicole Kidman in one movie, how lucky did we get? This wonderfully written tale of everyday magic and sisterhood shenanigans was made all the more delightful (aside from the creepy bits) by the Midnight Margarita ritual.
We love a good old-fashioned Lime Margarita that allows all its ingredients to enjoy a well-deserved moment in the limelight (sorry, the pun is just too good to pass up!). It features tequila as a spirit base, along with orange liqueur, lime juice, and agave syrup. However, you can also make an easy mocktail version of the drink if you wish. Simply combine orange juice, lime juice, agave syrup, and club soda for a refreshing non-alcoholic cocktail.
3. Sex and The City – Cosmopolitan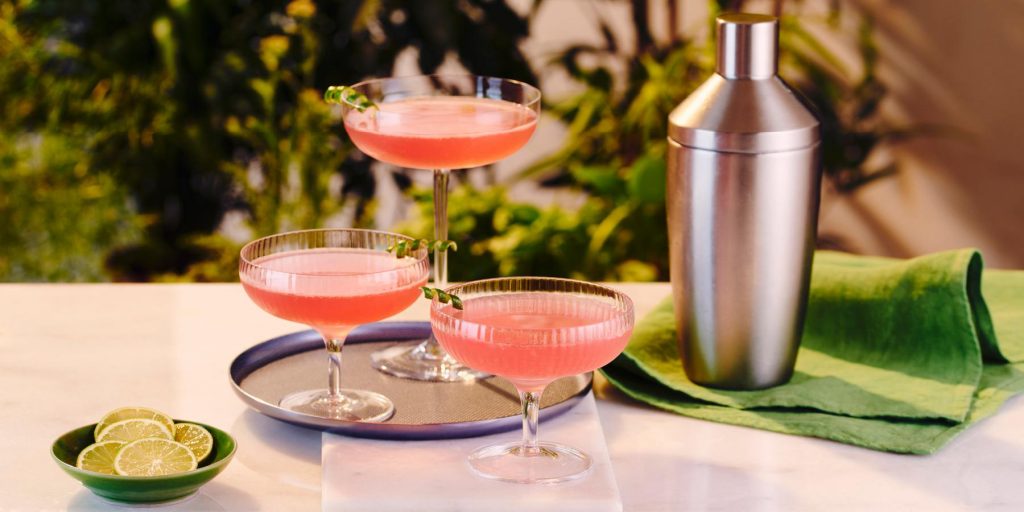 Sex and The City is one of those TV series that will just always have a hold on its many, many followers the world over. Frothy and gossipy, yet not without heart, its four main characters were quite fond of a cocktail, and sampled countless throughout its run. However, they most often returned to the iconic Cosmopolitan, and for good reason – it's quite the gorgeous drink.
For the best Cosmopolitan recipe, you will need citrus-infused vodka, orange liqueur, lime and cranberry juice, and an orange peel to garnish. These ingredients blend well together, creating a refreshing drink that has a little citrusy sweetness balanced by the lovely sharpness of the lime.
4. Big Lebowski – White Russian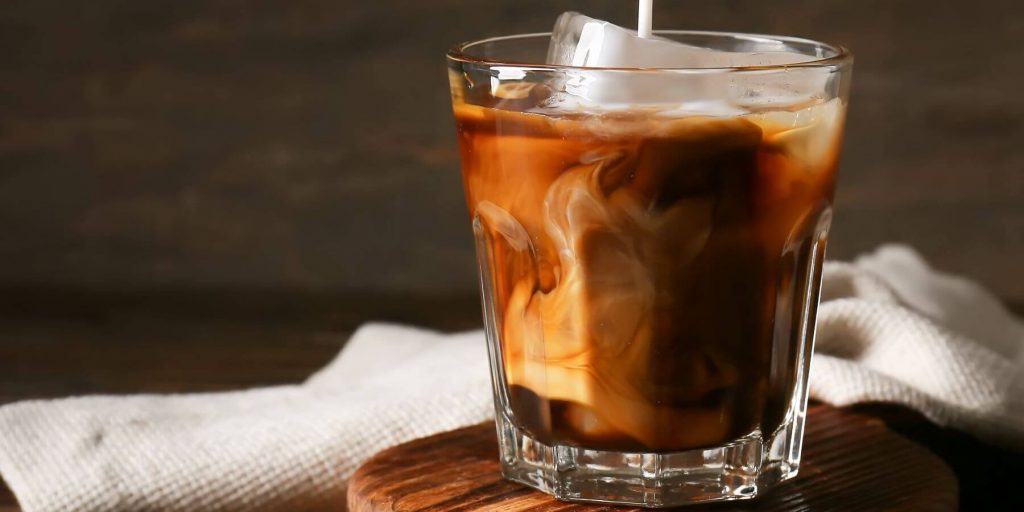 The Big Lebowski is a movie starring Jeff Bridges as Jeff "The Dude" Lebowski – a 1998 cult classic that centers around the antics of an easy-going burnout who happens to have the same name as a millionaire whose wife owes a lot of villainous folks a whole lot of money. As you can imagine, all manner of tomfoolery ensues.
Throughout the rick-rollicking film, The Dude is almost always holding, drinking, finishing, or making a White Russian, a white, milky coffee concoction that's pretty much the opposite of the James Bond Martini, although still very tasty.
It also happens to be super simple to make at home. With only three ingredients, the best White Russian cocktail is packed with good quality. We suggest a premium vodka like SKYY Vodka and a high-shelf coffee liqueur. When it comes to the cream, make sure it's proper heavy cream—not the instant whipped kind!
5. Mad Men – Old Fashioned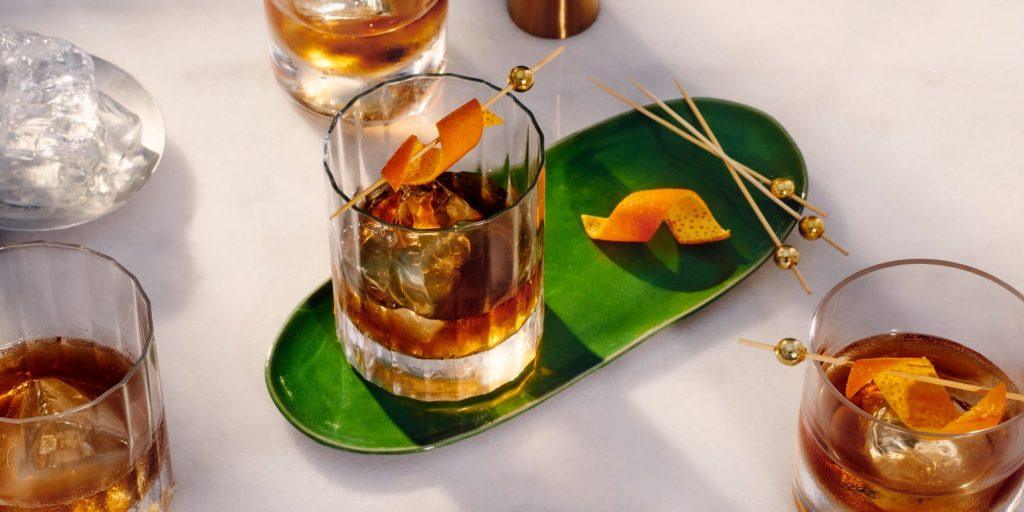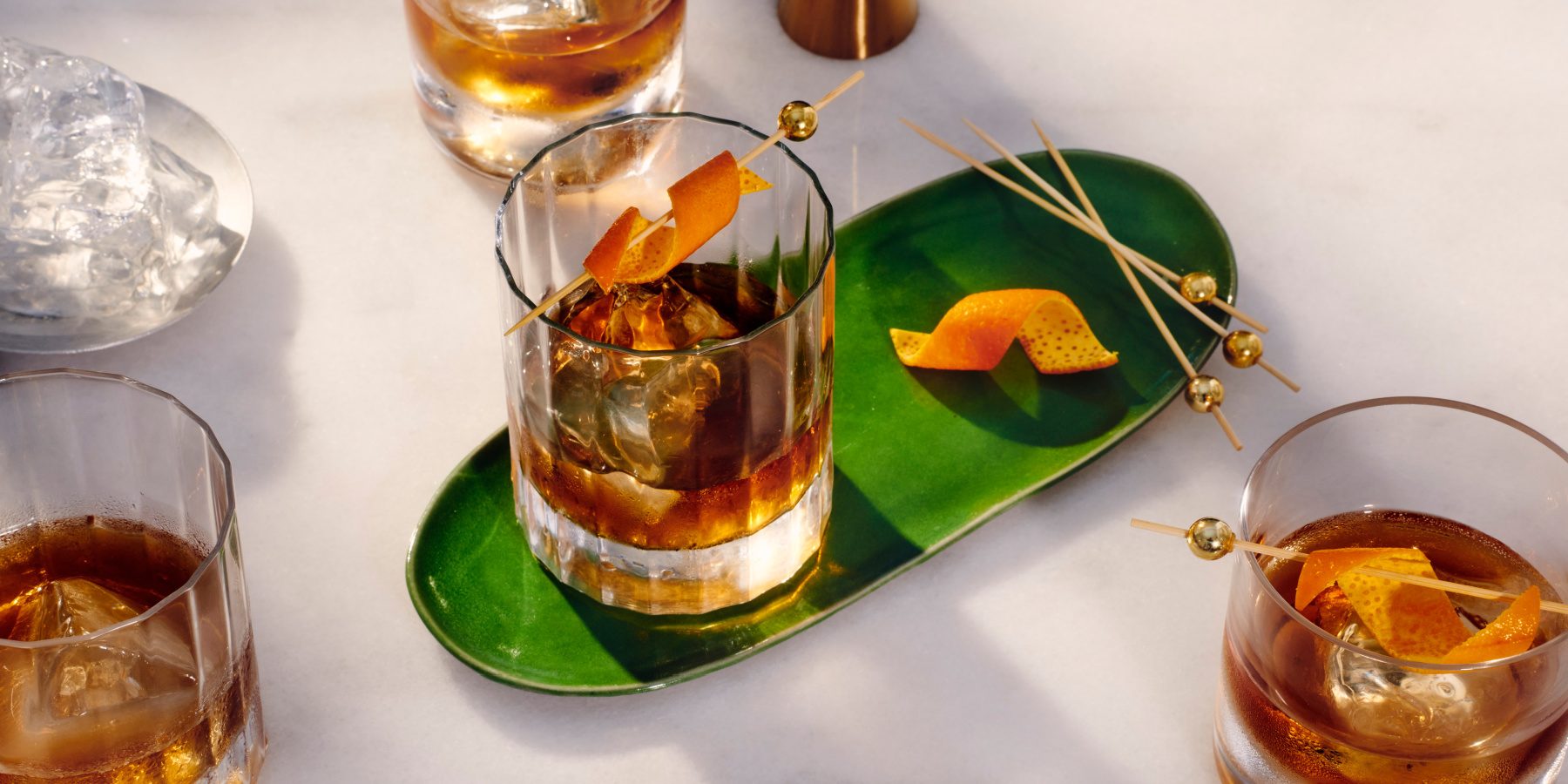 Don Draper from the hit TV series Mad Men may have been a complex character with plenty of sexist ick in the mix, but at least the man had stellar taste in drinks. An Old Fashioned drink recipe calls for either rye whisky or bourbon, which is combined with simple syrup and a few dashes of aromatic bitters.
For the perfect serve, garnish the drink with either an orange twist or maraschino cherries, or both. To make the orange twist, hold the peel over the cocktail and give it a good twist to express all those aromatic citrus oils straight into the drink.
There you have it – five amazing cocktails from movies and TV to inspire your own mixed drink creations at home. Happy clinking!