What to Mix with Tequila (14 Good Tequila Mixers)
May 24, 2023 by Anna-Bet Stemmet
Let's dive into the exciting world of good tequila mixers, shall we? Whether you're planning a party or simply looking to shake up your next DIY cocktail creation at home, we've got you covered. Today we're serving up a delightful line-up of 14 tequila mixes that are guaranteed to hit the spot every time. So, let's raise our glasses and explore the marvellous world of irresistible tequila creations. ¡Salud!
What is tequila?
Tequila is a type of distilled alcoholic beverage made from the blue agave plant, which is native to Mexico. It is typically clear but can also be aged in oak barrels to produce a golden or amber colour. The beverage is known for its unique flavour, which is a combination of sweet, earthy, and spicy notes.
According to the Tequila Regulatory Council, there are five different types of tequila. This includes blanco (silver), joven (gold), reposado (aged), añejo (extra-aged), and extra añejo (ultra-aged). Blanco tequila is the youngest type of tequila, and it is typically bottled immediately after distillation. Extra añejo tequila is aged the longest, for a minimum of three years and up to several decades.
Tequila is typically enjoyed neat or on the rocks, but it can also be used in a variety of cocktails. Which brings us back to the original question – what do you drink tequila with? Here you go!
1. Margarita (orange liqueur and lime)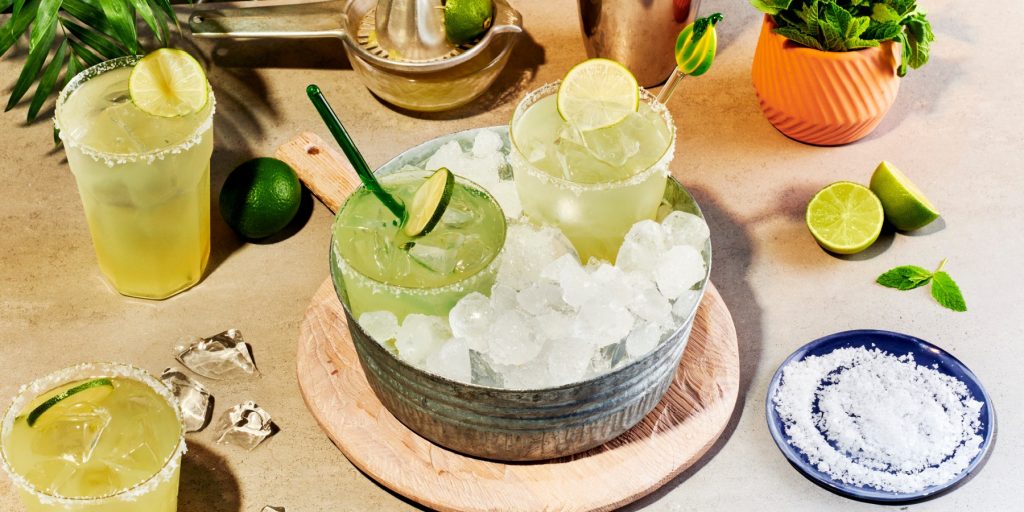 As we all know the OG good mix for tequila is orange liqueur and lime juice, which gives you a gorgeous Lime Margarita. You can also push out the boat and use a premium Cognac-based liqueur like Grand Marnier to make a Cadillac Margarita – ideal if you want to make a bit of a splash without having to learn too many new cocktail-making tricks.
Learn more >> Grand Marnier vs Cointreau: Everything You Need to Know
2. Tequila Spritzer (soda water)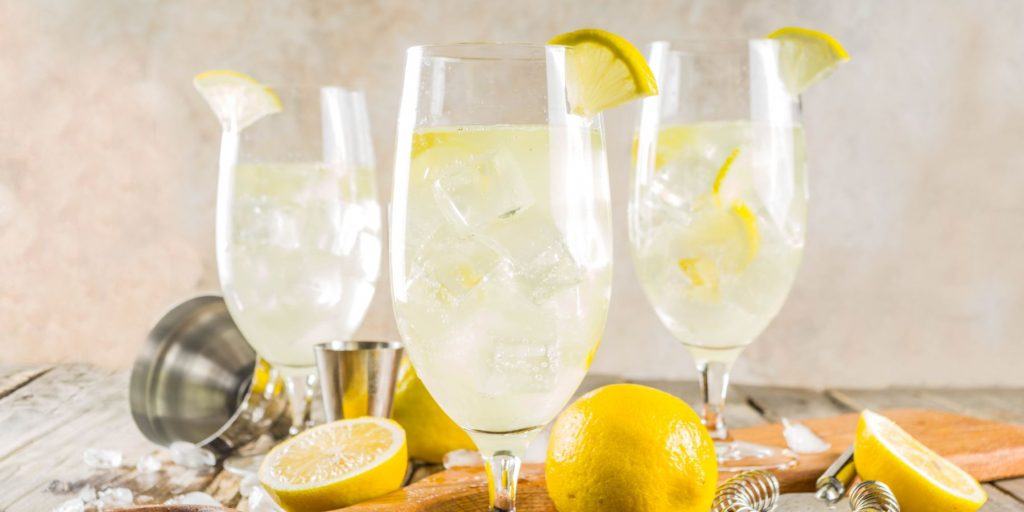 One of the best tequila mixers for folks who enjoy a low-calorie cocktail is soda water. The great thing about a Tequila Spritzer is that you can dress it up in any way you want. You can, for instance, add a splash of tangy citrus juice or a touch of aromatic mint to customise your spritzer. Or, to enhance its visual appeal, garnish it with a vibrant lime wedge or a sprig of fresh rosemary. Options abound, so get creative!
Read next >> 20 Delicious Low-Carb Keto Cocktail Recipes
3. Bloody Maria (tomato juice)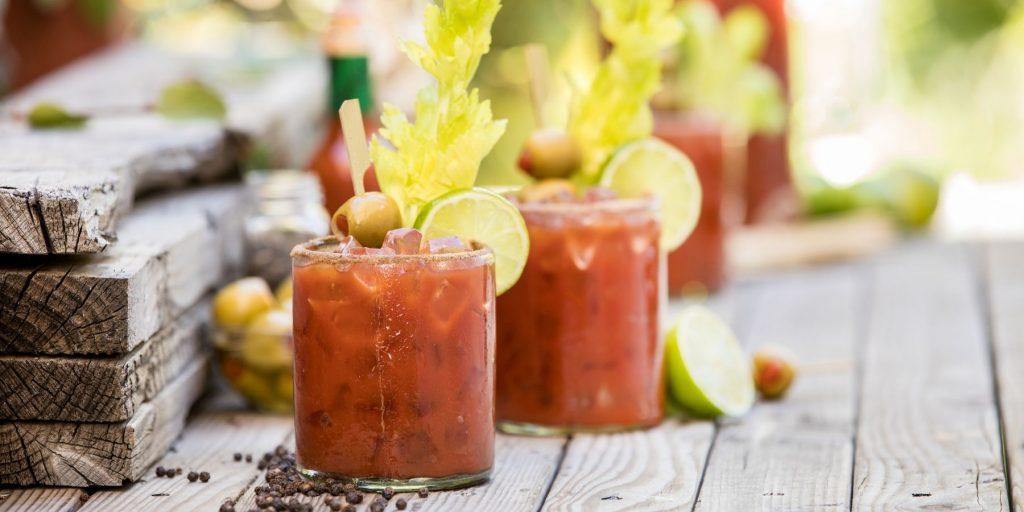 What do you drink tequila with if you're in the mood for something savoury? Tomato juice of course! The Bloody Maria is a Spanish-inspired riff on the iconic Bloody Mary, and has the same deeply savoury flavor profile, with an extra bit of swagger thanks to the addition of tequila. Serve this at your next brunch for something a little different.
Brunch beauties >> The 11 Best Brunch Cocktails for Easy Entertaining
4. Paloma (grapefruit juice)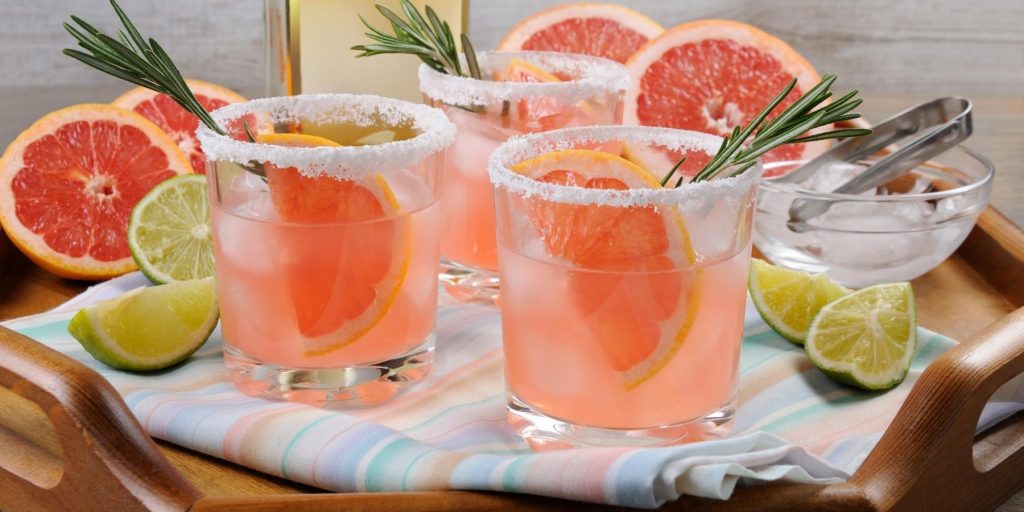 If you're looking for a low-cal drink with a nice bit of kick, the best drink to mix tequila with is grapefruit juice. This combination gives you a peppy Paloma, which we love to serve with Mexican eats like ceviche and chile rellenos for a Mexican -themed party.
Party time! >> How to Throw the Best Mexican-Themed Party, Ever
5. Tequila Sunrise (orange juice and grenadine)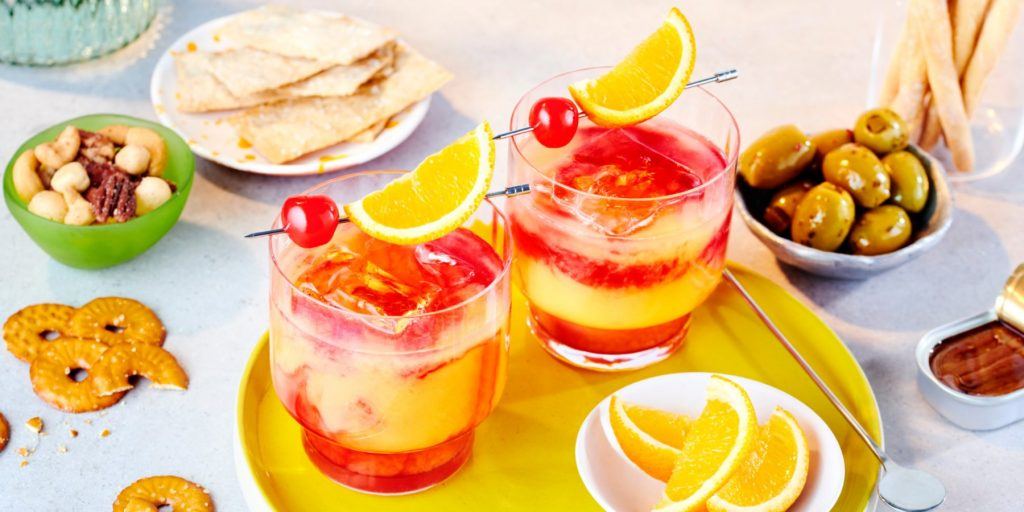 Arguably the best drinks to mix with tequila if you love a nicely layered cocktail, orange juice and grenadine will give you a classic Tequila Sunrise. These ingredients layer prettily on top of one another in a tall glass with ice, which makes it a very photogenic cocktail, that's also super tasty. A win-win!
6. Pineapple Margarita (pineapple juice)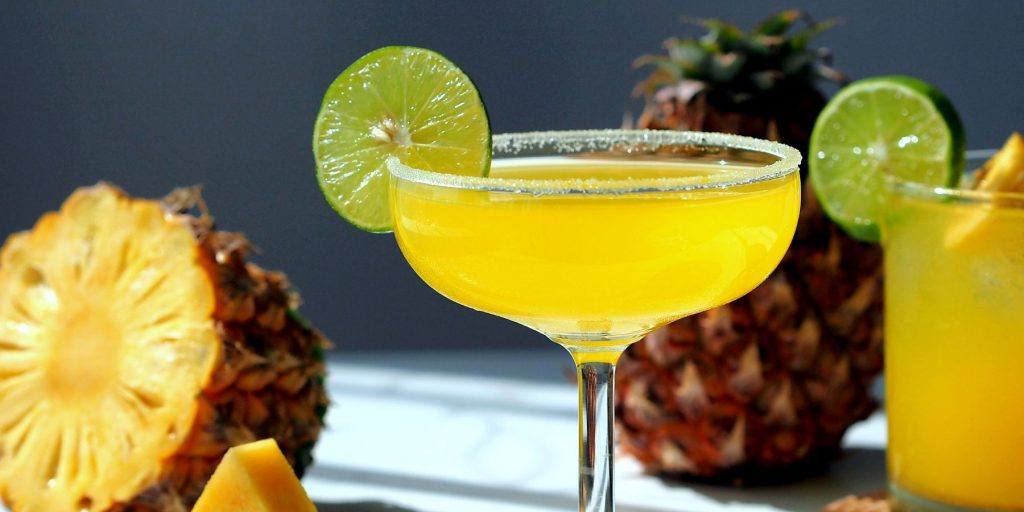 The best mix for tequila when you're craving something tropical has got to be pineapple juice. Typically made with a top-shelf blanco tequila like Espolòn Tequila Blanco, this delectable pineapple juice cocktail is like a little holiday in a glass. To make one, add 45ml tequila, 60ml pineapple juice, 20ml orange liqueur, and 20ml lime juice to a cocktail shaker with ice. Shake until frosty, strain into a salt-rimmed Margarita glass, top it with fresh ice, and serve.
7. Tequila Screwdriver (orange juice)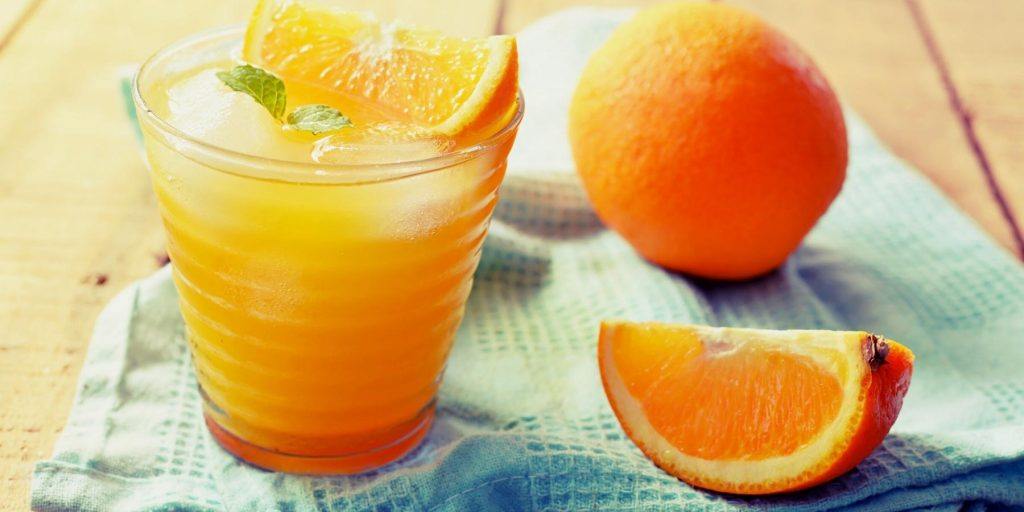 If you are wondering what juice to mix with tequila, you cannot go wrong with orange juice. We've already clued you in on the wonders of the Tequila Sunrise, but if you're not feeling the grenadine, you can simply mix the other two ingredients to enjoy a Tequila Screwdriver. So simple, and yet wonderfully refreshing.
More orange inspo >> 22 Zesty Orange Juice Cocktails for Every Occasion & Season
8. Vera Blanco (aloe vera liqueur and cucumber juice)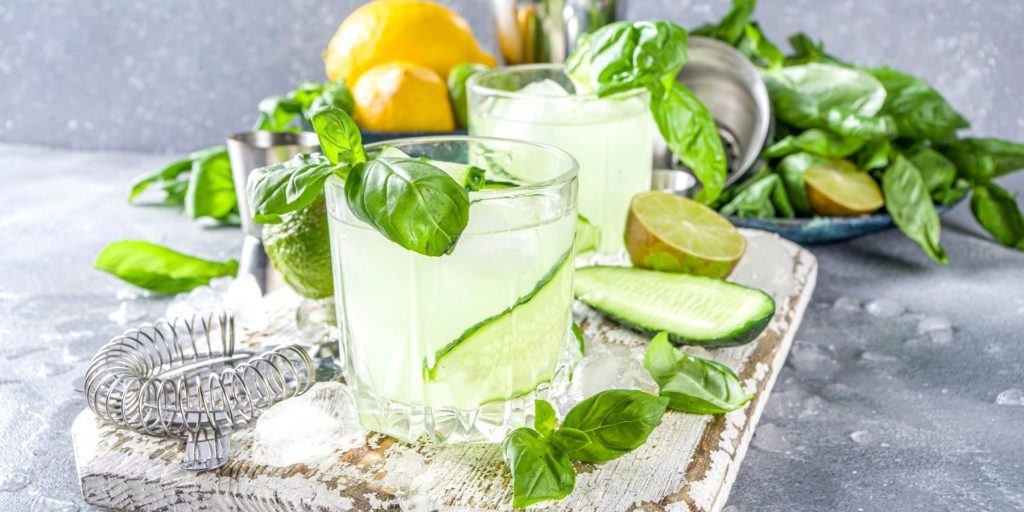 Good drinks to mix with tequila that lie a little off the beaten track include aloe vera liqueur and cucumber juice, which altogether yields a delightful drink called a Vera Blanco. Add 60ml tequila, 15ml aloe vera liqueur, 15ml honey syrup, 15ml cucumber juice, and 20ml fresh lime juice to a cocktail shaker with ice. Shake until frosty, strain into a serving glass, garnish with a mint sprig if preferred, and serve.
9. Agave Margarita (agave nectar)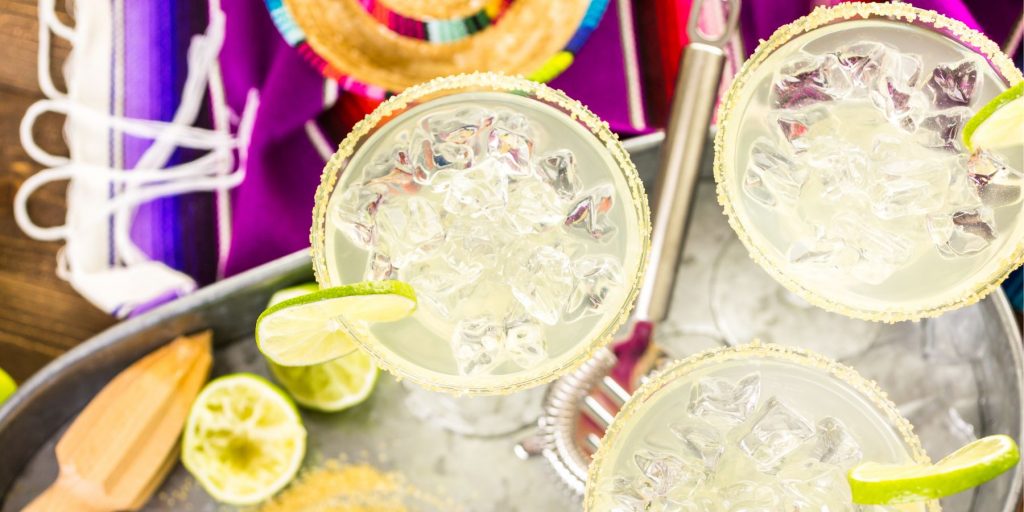 A good mixer with tequila, if you want to lean into the agave character of the spirit, is (surprise, surprise!) agave nectar. Add 60ml tequila reposado, 45ml fresh lime juice, 15ml agave nectar, and 15ml orange liqueur to a cocktail shaker with a handful of ice cubes. Shake until cold, strain the Margarita in a glass with a salted rim, fill with fresh ice, and serve.
More Margaritas this way >> What is the Best Margarita Recipe? 10 Ways to Make a Margarita
10. Blanco Coco (coconut water)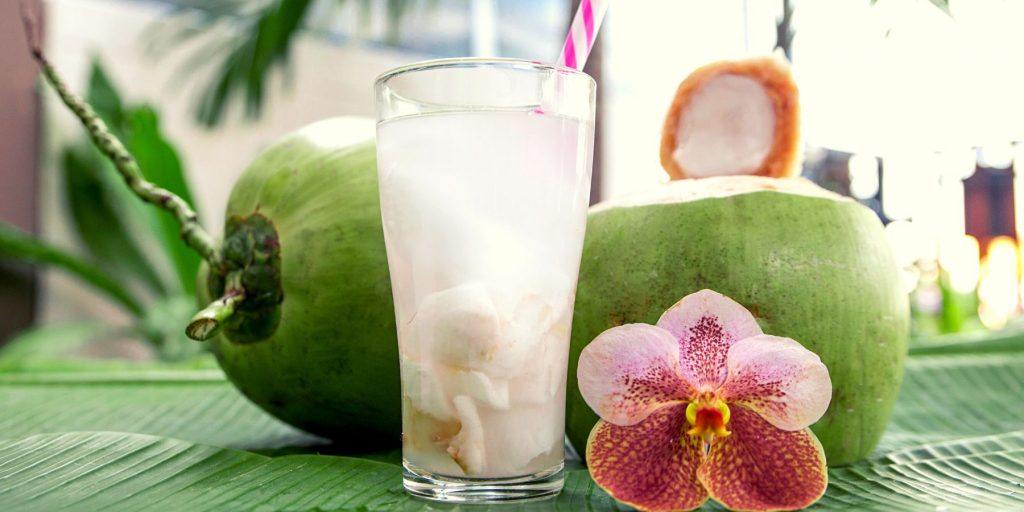 Tequila mixes good with all sorts of tropical flavours, which also makes it a sensational pairing for coconut water. This Blanco Coco tequila cocktail recipe combines 45ml blanco tequila with 30ml coconut water and a dash of fresh lime juice to produce a quick, simple, and refreshing tequila cocktail. Simply add all the ingredients to a cocktail shaker with ice. Shake well, strain the contents into a rocks glass over fresh ice, and garnish with a lime wheel.
11. Mexican Martini (vermouth)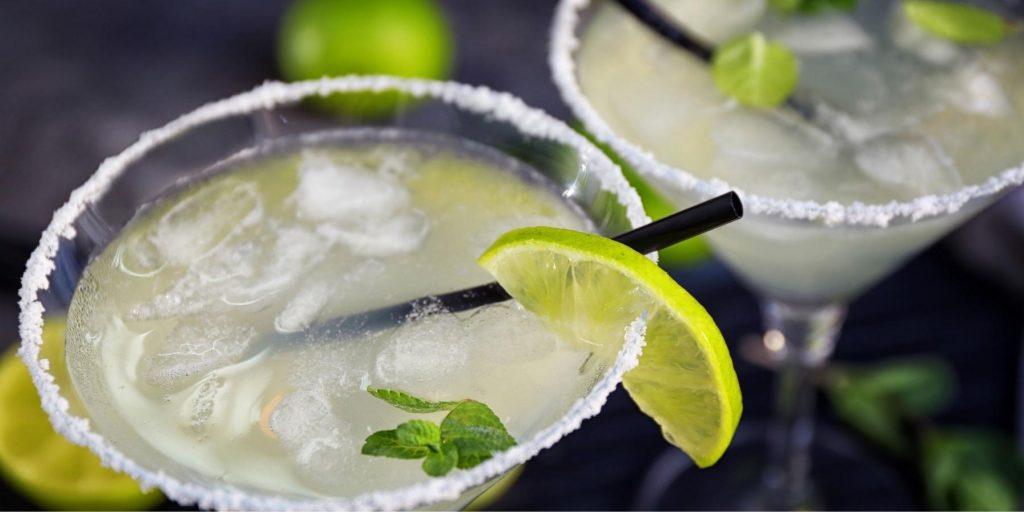 Arguably the best mixer with tequila, if you love a classic Martini, vermouth is a captivating ingredient that sets the stage for all sorts of saucy shenanigans. The Mexican Martini takes the base of the classic Margarita and mixes it with the tang of a Dirty Martini. This drink has got a magical sweet-savoury thing going on, with a salty hint of olive juice toning down the sweetness of the lime and orange liqueur—all complemented by the crisp spice of Cinzano Vermouth Bianco.
12. Corrido Prohibido (beer)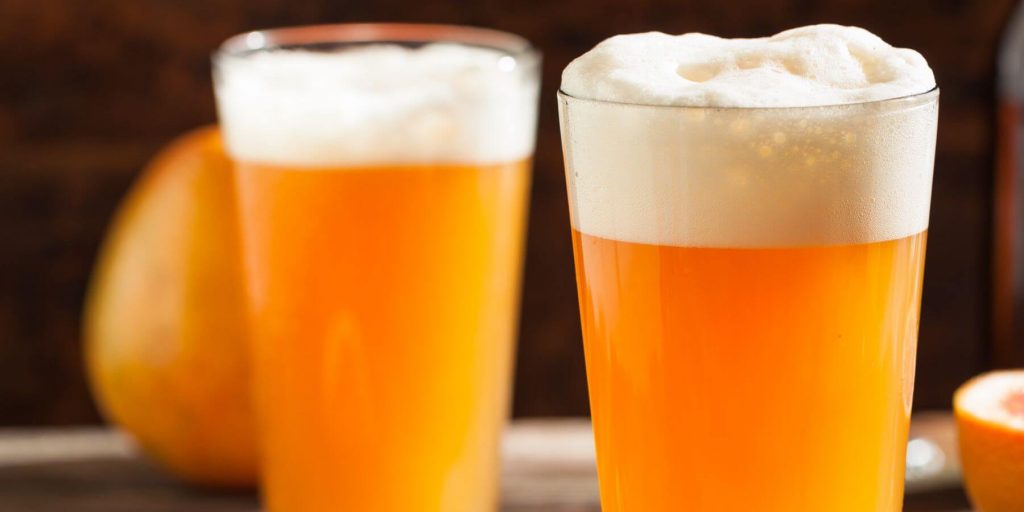 If you love a good beer cocktail, you've got to try the easy-peasy Corrido Prohibido. After all, what tastes good with tequila if not an icy-cold beer? This simple, refreshing drink comes together quickly—it's as easy as pouring your favourite Mexican beer into a glass with a shot of tequila. We love serving it as an aperitif at an al fresco cook-out on a hot summer day.
13. Batanga (cola)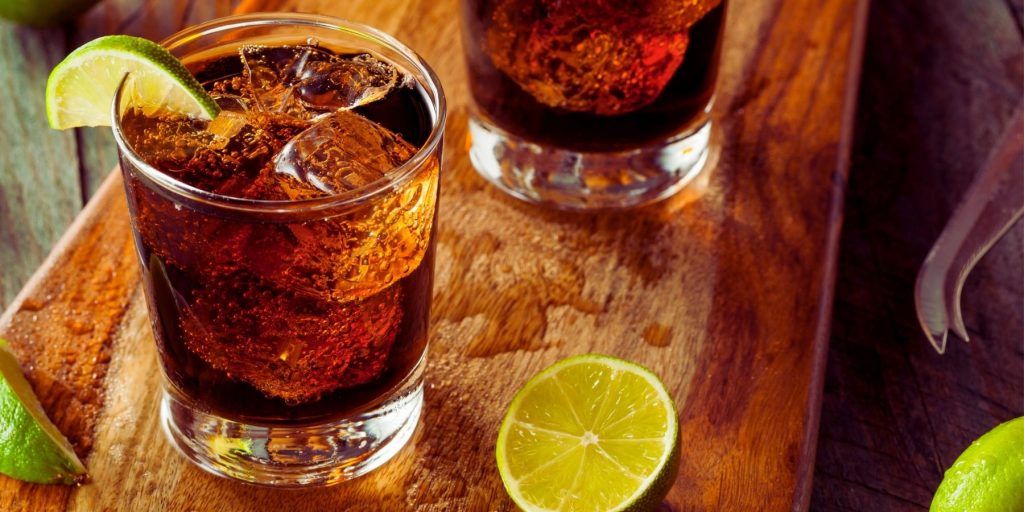 Get ready to embrace the beauty of simplicity with the Batanga — a drink that's as gorgeous as it is foolproof. This fun-loving drink is a simple crowd-pleaser if ever there was one. Combine 60ml tequila, 20ml lime juice, and 150ml cola over ice in a highball glass with a salted rim. As easy to sip as it is to pour!
14. Watermelon Tequila Cocktail (watermelon)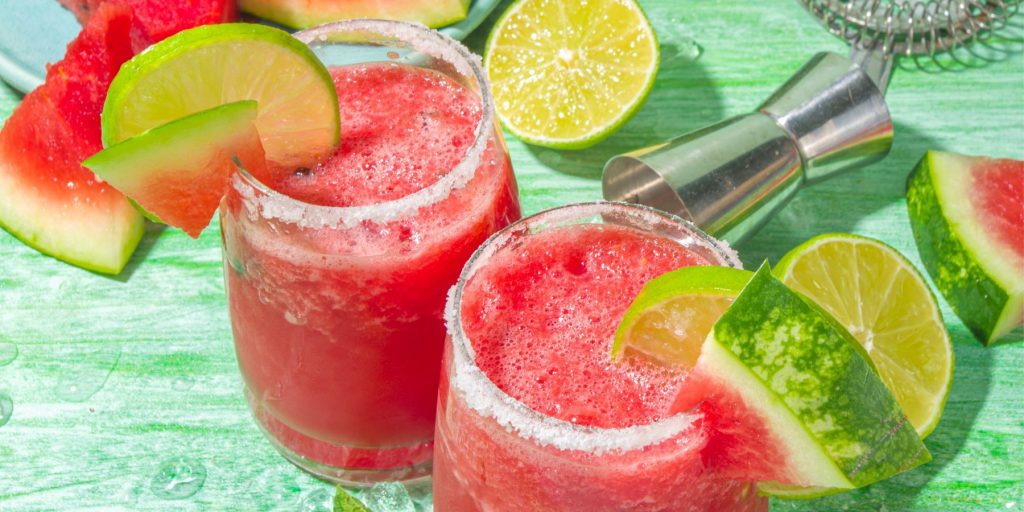 Roll into summer the right way with our simply delicious Watermelon Tequila cocktail. All you need is juice from a ripe watermelon, a fantastic tequila, a little simple syrup, and a good squeeze of lime juice for a sublimely refreshing drink to enjoy with friends at your next garden party.
More watermelon wonders >> 11 Watermelon Cocktail Recipes to Impress a Crowd
FREQUENTLY ASKED QUESTIONS
Tequila is a distilled alcoholic beverage that carries a distinct agave essence, which can range from earthy and herbal to fruity and sweet. Imagine a delightful blend of citrus notes, pepper undertones, and a touch of sweetness. Whether sipped straight or mixed into cocktails, tequila delivers a vibrant and unforgettable taste experience.
When it comes to mixing tequila with soda, you have a plethora of delightful options. One popular choice is to pair tequila with a zesty citrus soda, such as lemon-lime or grapefruit, for a refreshing and tangy combination. For those with a sweet tooth, mixing tequila with cola or ginger ale creates a fantastic blend of flavours. The choice ultimately depends on your personal taste preferences. So go ahead, experiment and discover the perfect soda companion to enhance the natural beauty of tequila.
Tequila & Coke is a classic pairing that is sure to please. The crisp, caramel flavours of cola beautifully complement the distinct agave notes of tequila, resulting in a deliciously balanced and refreshing drink.