11 Eurovision Cocktails to Enjoy in 2023
May 09, 2023 by Anna-Bet Stemmet
Are you ready to add some extra sparkle to your 2023 Eurovision viewing party with Julia Sanina, Graham Norton, Hannah Waddingham, and Alesha Dixon as your on-air hosts? Look no further than these delicious and easy-to-make Eurovision cocktails!
Whether you're rooting for your favourite country or simply enjoying the spectacle of it all as the competition heats up in Liverpool, these festive drinks are sure to add some fun and flair to your night. So, gather your family and friends, turn up the volume, and get ready to be #UnitedByMusic.
1. Aperol Spritz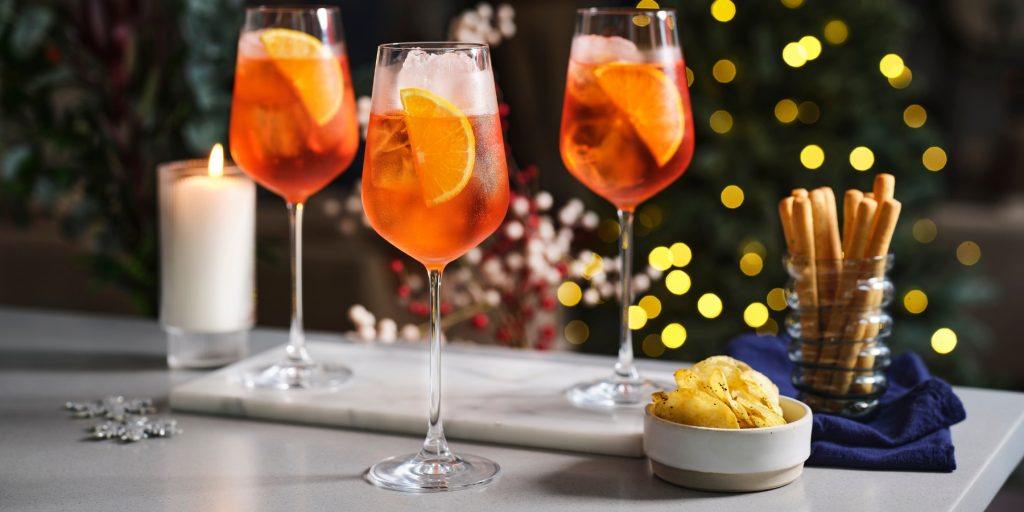 If you're looking for refreshing and bubbly Eurovision cocktails, an Aperol Spritz is the perfect choice. This classic Italian cocktail combines the bittersweet taste of Aperol with crisp Prosecco and soda water, creating a light and citrusy drink that's perfect for sipping while cheering on your favourite Eurovision performers. With its bright orange hue and effervescence, an Aperol Spritz is sure to add some sparkle to your night.
2. Old Fashioned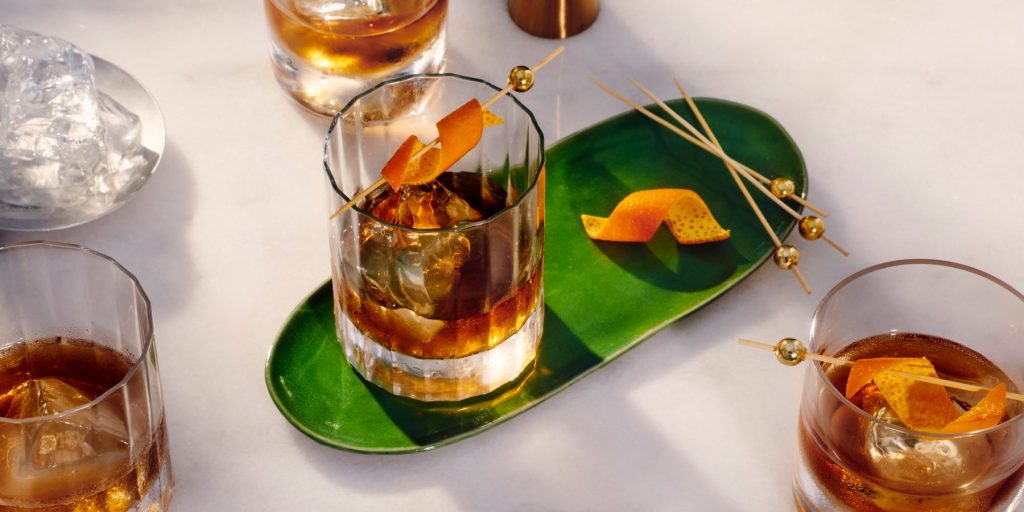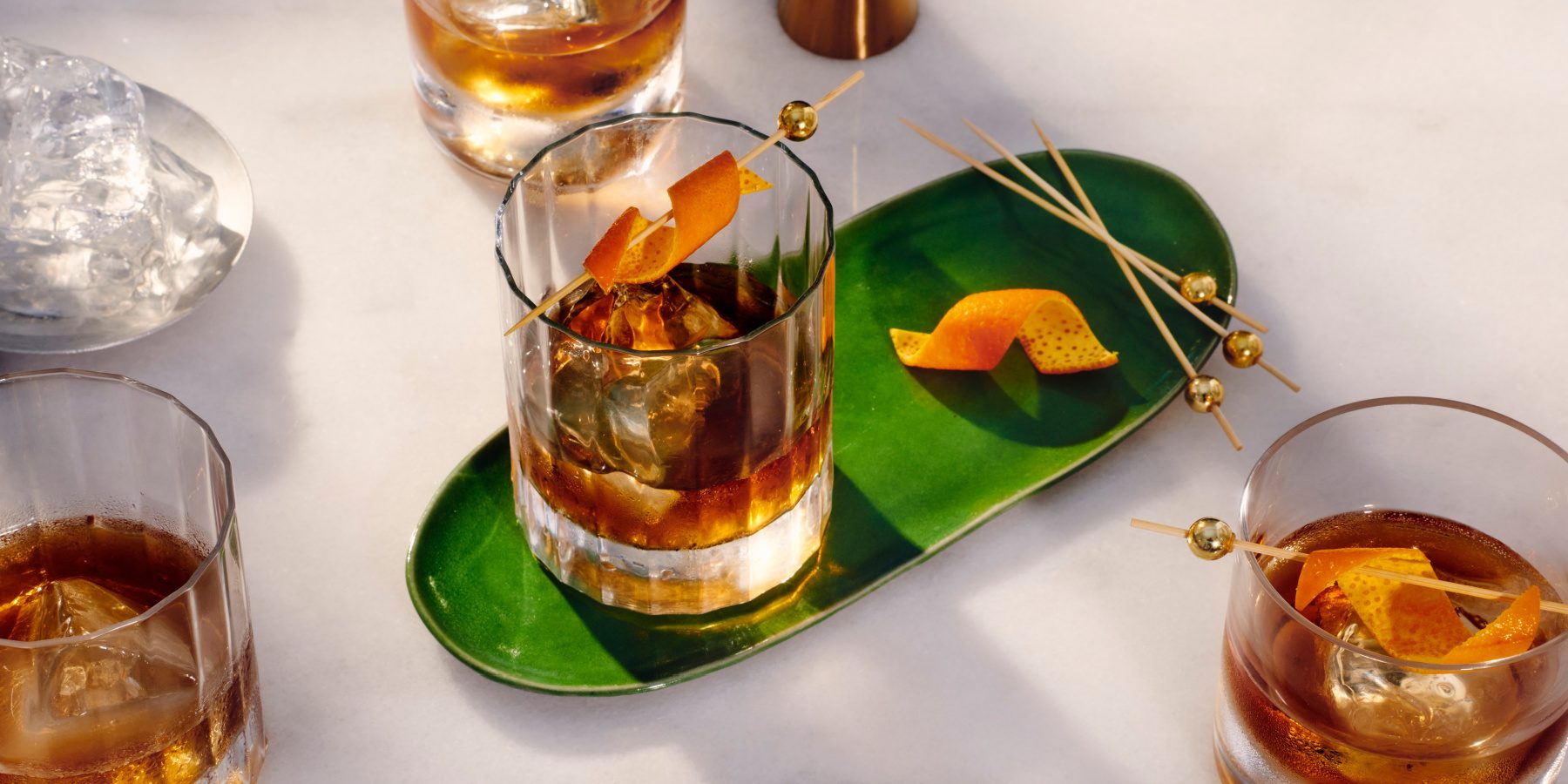 Eurovision-themed cocktails do not come any more classic than the Old Fashioned. This slow sipper is very easy to pour and makes a great accompaniment for viewing party snacks like roasted nuts, a generous charcuterie board, briny olives, and buttery cheese straws.
Read next: 11 Elegant Canapés for Your Next Cocktail Party
3. Negroni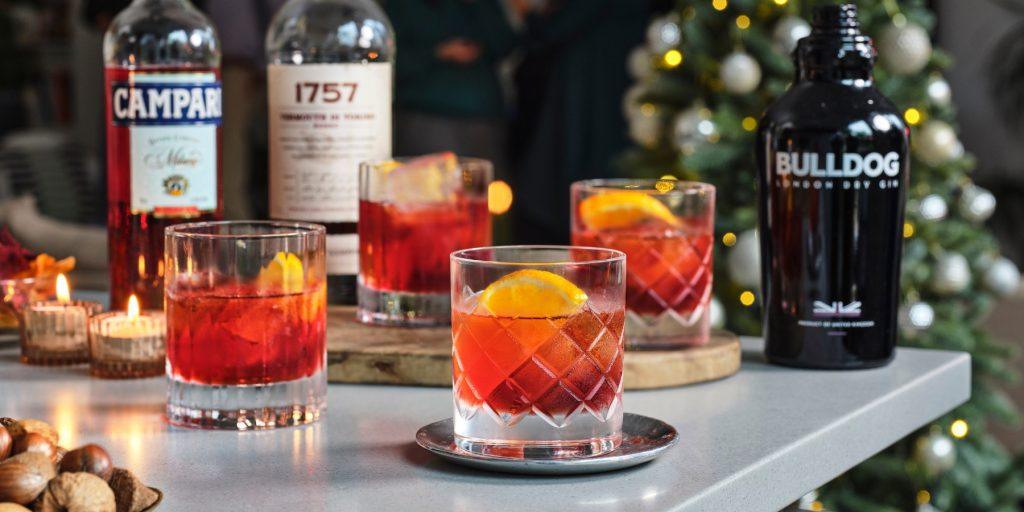 For a Eurovision cocktail with some iconic flair, try a classic Negroni. It is bold, sophisticated, and full of flavour – just like the Eurovision performers themselves. With its blend of Bulldog Gin, Campari, and Cinzano Vermouth Rosso, it is an ideal way to add a touch of elegance and excitement to your Eurovision viewing experience—whether you are hosting a party or simply enjoying the show from the comfort of your couch.
4. Mojito
Be sure to add the refreshing and minty Mojito to your Eurovision cocktail ideas. A sweet, sparkly sip with a crunchy muddle, it comes together effortlessly using Trois Rivières White Rum, lime, mint, sugar, and a little soda water for a fizzy finish. We suggest pairing it with Cuban sandwiches or ceviche and nachos.
5. Aviation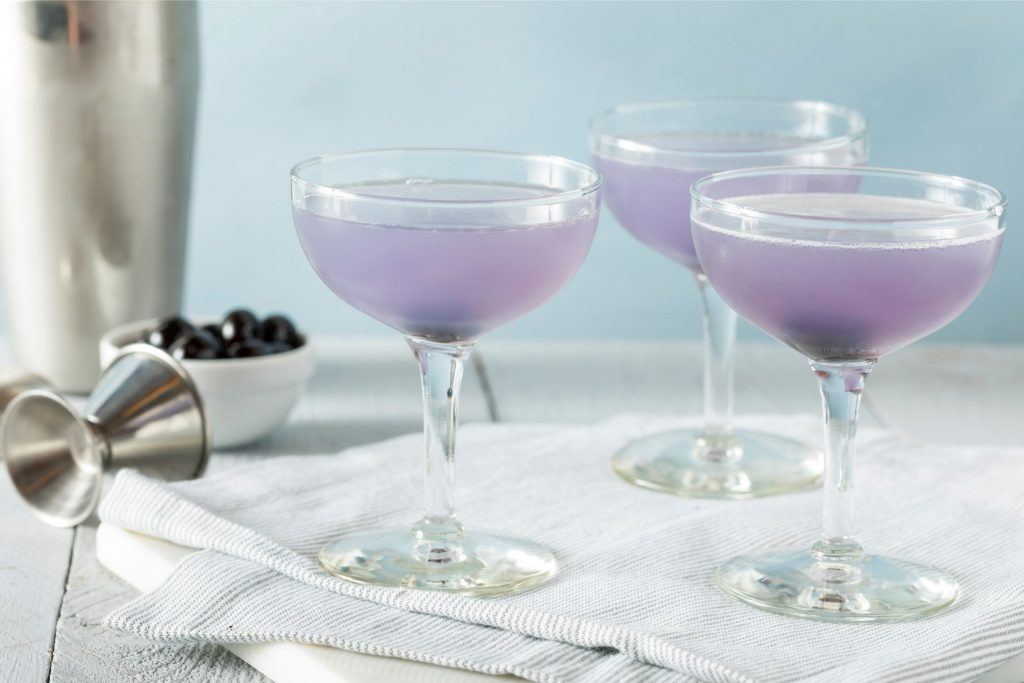 Eurovision cocktail recipes with a little dramatic edge, anyone? The Aviation cocktail is one we like to shake up whenever we're in the mood for something sultry yet whimsical. Featuring the heady sweet-yet-sour flavour combo of gin and cherry liqueur, this striking cocktail also has a singular hue thanks to the addition of Crème de Violette. A unique choice and always a showstopper.
6. Paloma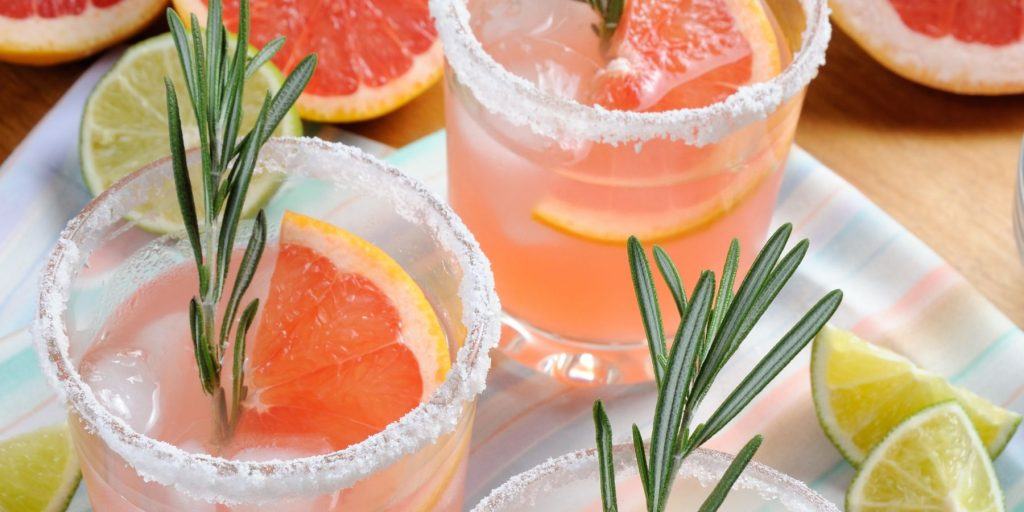 The pretty Paloma is a guaranteed crowd-pleaser that always goes down a treat. To make a batch, use our handy pitcher guide to calculate quantities, and combine Espolón Tequila Blanco, fresh grapefruit juice, lime juice, and agave nectar in a pitcher and mix.
When you serve it to your guests, add 90ml of the pre-made Paloma to a glass over ice, and top it off with club soda. A salted rim is a nice touch and fresh grapefruit rounds it off perfectly.
7. French Martini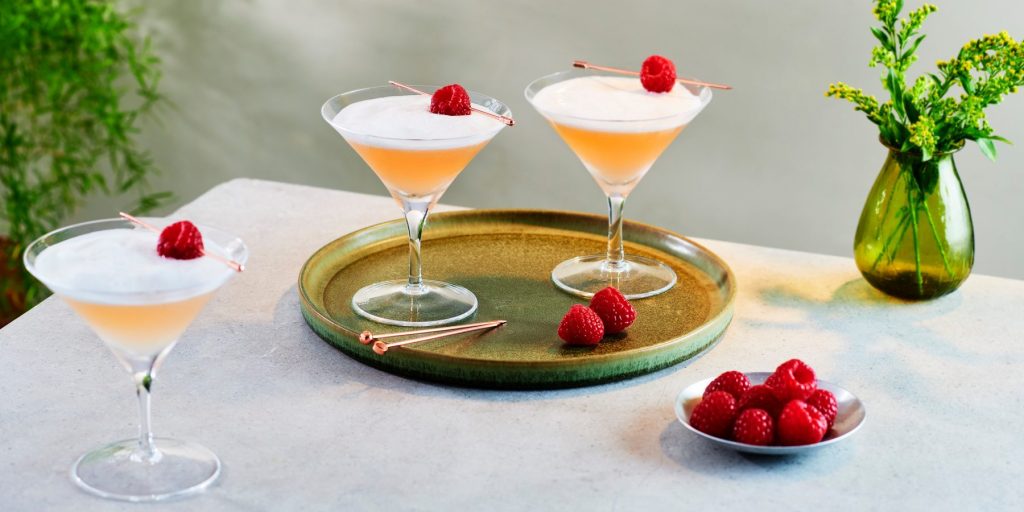 Sweet, smooth, sophisticated, and perfect for impressing at your 2023 Eurovision cocktail party, the French Martini is a very approachable drink finished with a creamy foam top for an extra indulgent serve. This oh-so-suave cocktail is so fruity it's like a dessert in a glass and pairs wonderfully with a platter of Prosciutto, well-aged gouda cheese, fig jam, and sliced baguette.
8. Cuba Libre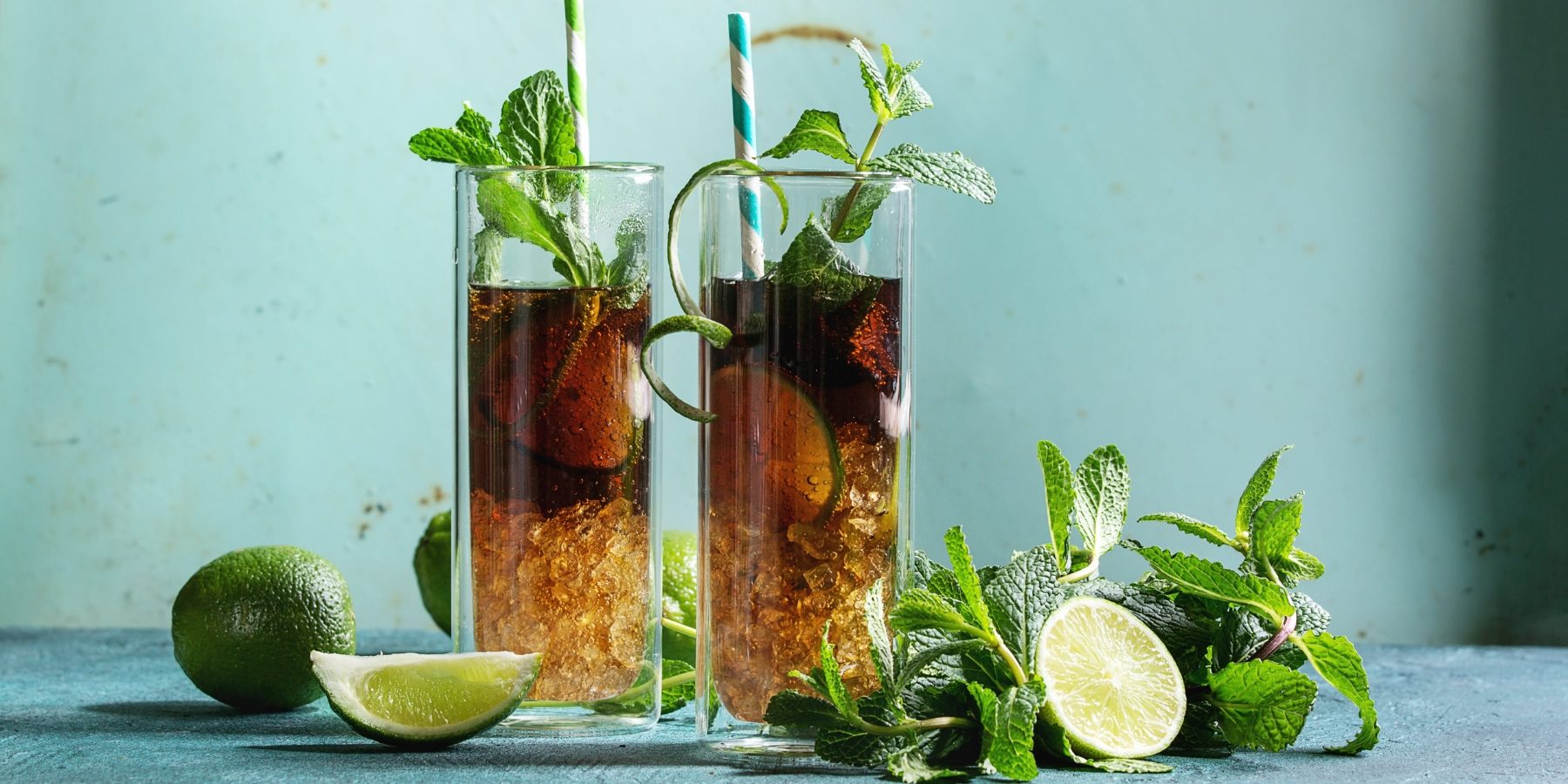 Eurovision cocktails don't get simpler than the popular Cuba Libre. Made with a classic combination of white rum, coke, and lime, it's a refreshing cocktail that captures a festive party spirit and is loved around the world.
9. Bellini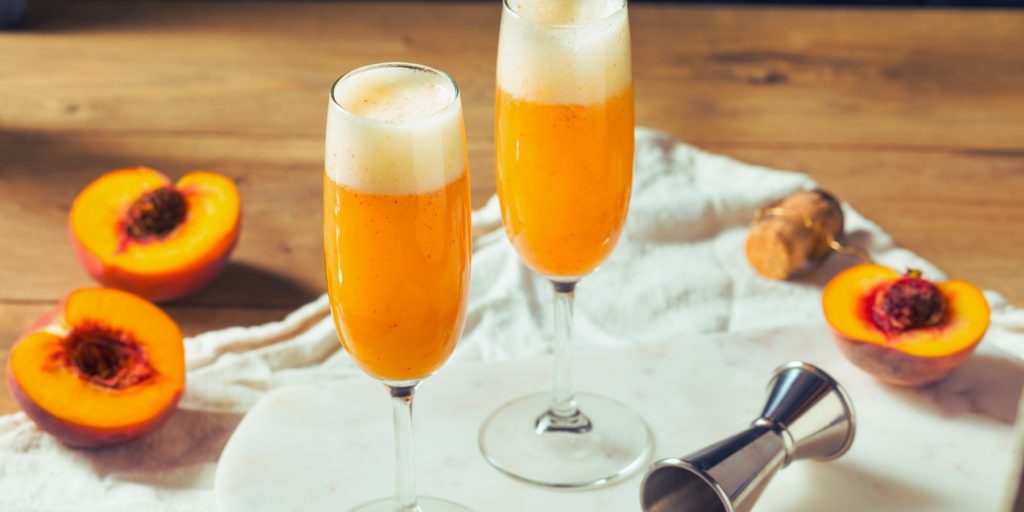 Eurovision-inspired cocktails with a hint of fruity sparkle? Don't mind if we do! Our recipe for Bellini includes peach-infused vodka as well as Prosecco. It's a little feistier than the classic, taking the alcohol content to just over 15 % ABV. If you are looking for a low-proof cocktail for a lighter serve, then just skip the vodka.
10. Clover Club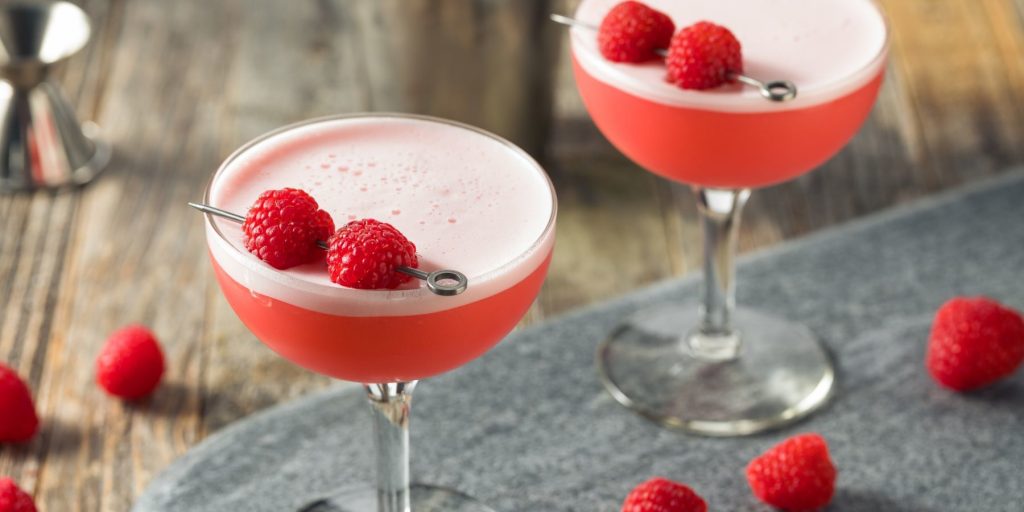 The Clover Club Cocktail is a fantastic all-rounder drink that suits just about any occasion. Tangy, frothy, bright pink, and just lovely to look at, it is an excellent option for an after-dinner drink and pairs well with easy-to-eat dessert bites like candied nuts or fruity cake pops.
11. Ramos Gin Fizz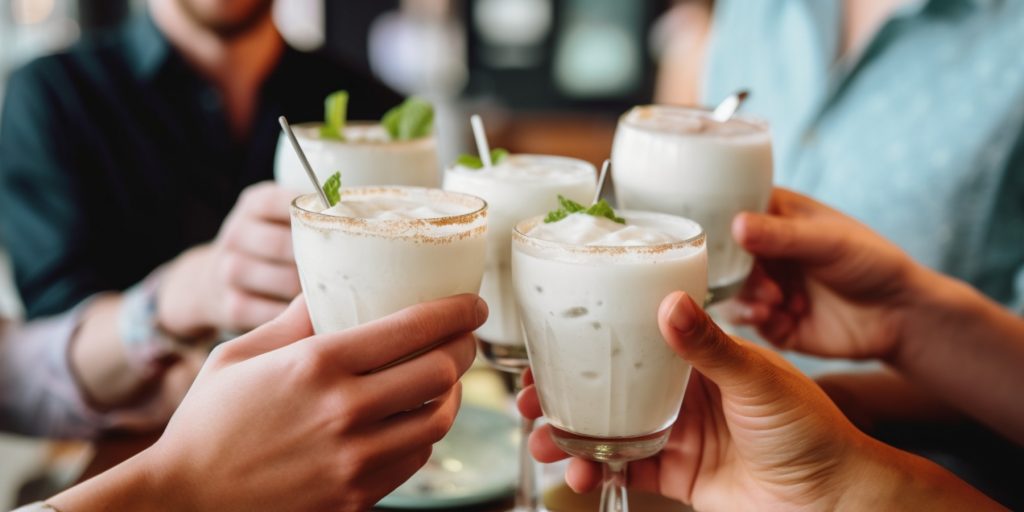 Velvety, citrusy, and sweet, the Ramos Gin Fizz has a gorgeous frothy texture and a picture-perfect foamy head. This classic cocktail hails from the 1880s but has made a big comeback lately, and we love it for its retro-cool vibe.
FREQUENTLY ASKED QUESTIONS
The 2023 Eurovision Grand Final will take place on Saturday 13 May 2023 at 8 pm, with the Big Five – and last year's winner Ukraine – joining the successful semi-finalists in the last show of the competition.
Famous singers are generally not allowed to compete in the Eurovision Song Contest because the rules stipulate that all participants must be amateurs. Specifically, the European Broadcasting Union (EBU), which organizes the contest, states that performers must not have signed a recording contract that has been released commercially, and they must not have been a lead vocalist in a commercially released track that has charted in the top 50 of their country's music charts. This rule is meant to ensure that the contest is fair and gives emerging artists the opportunity to gain exposure and recognition.