Grand Marnier vs Cointreau: Everything Newbies Need to Know
March 17, 2023 by Anna-Bet Stemmet
If you've been pondering the difference between Cointreau VS Grand Marnier, we've got you covered. Straight off the bat, it's important to note that these are both officially recognised orange liqueurs. This puts them a notch above the general triple sec category.
When it comes to triple sec, it's basically a free-for-all. Triple sec just means 'liquor with an orange flavour', and there are no official rules about how it's made or what ingredients to use. Because of this, one triple sec brand can be completely different from the next.
On the other hand, orange liqueur is an officially recognised spirit category that gets a special label to show it's made using specific ingredients and production methods.
What's the difference between Cointreau and Grand Marnier?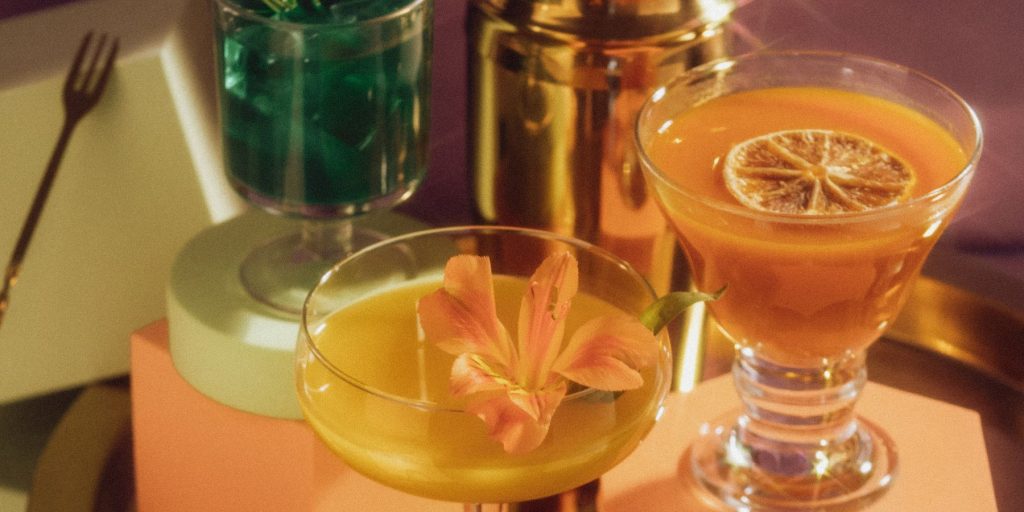 Let's get down to brass tacks. Here's the short and sweet explanation of the key differences between Cointreau and Grand Marnier:
Grand Marnier
The refined nobility of Cognac gives Grand Marnier its elegant flavour profile. This is overlayed with the intriguing essence of green orange that offers a unique, bright, burnt flavour, which, combined with caramelised sugar, vanilla, and candied orange peel, is simultaneously sweet and bitter. Grand Marnier has an ABV (alcohol by volume) of 40% or 80 proof.
Learn more: What is ABV Anyway?
Cointreau
Cointreau is a clear, orange-flavoured liqueur made from sweet and bitter orange peels. It was introduced in 1885 in France and is used in many classic cocktails. Cointreau has an ABV (alcohol by volume) of 40% or 80 proof.
Orange-flavored inspiration: 12 Cocktails with Orange Liqueur That Zest the Best
Grand Marnier VS Cointreau: When to use which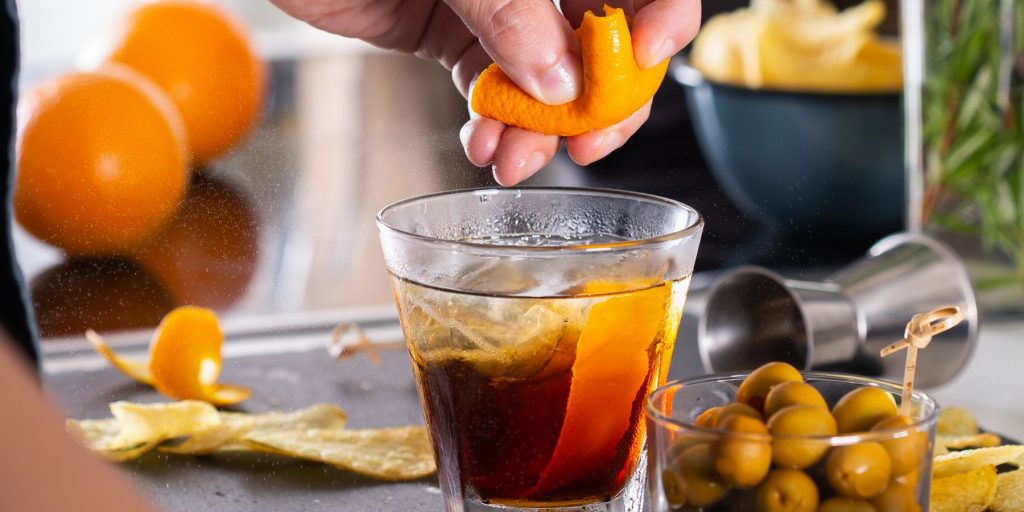 In a nutshell: Cointreau is a French orange liqueur with an upfront orange flavour. In comparison, Grand Marnier is a bit pricier and has a far more intricate taste, thanks to the addition of a beguiling Cognac base. You can use Grand Marnier as an alternative to Cointreau in cocktails to add a touch of luxury or savour it neat or on the rocks to fully appreciate its sophisticated flavour profile.
10 Grand Marnier & Cointreau Cocktails to DIY
Now that you know the difference between Grand Marnier and Cointreau, it's time to put this knowledge to good use. Here are 10 of our favourite orange liqueur cocktails to try at home. We recommend experimenting with both to see which liqueur you like best in different mixed drinks. Take notes and let us know!
1. Sidecar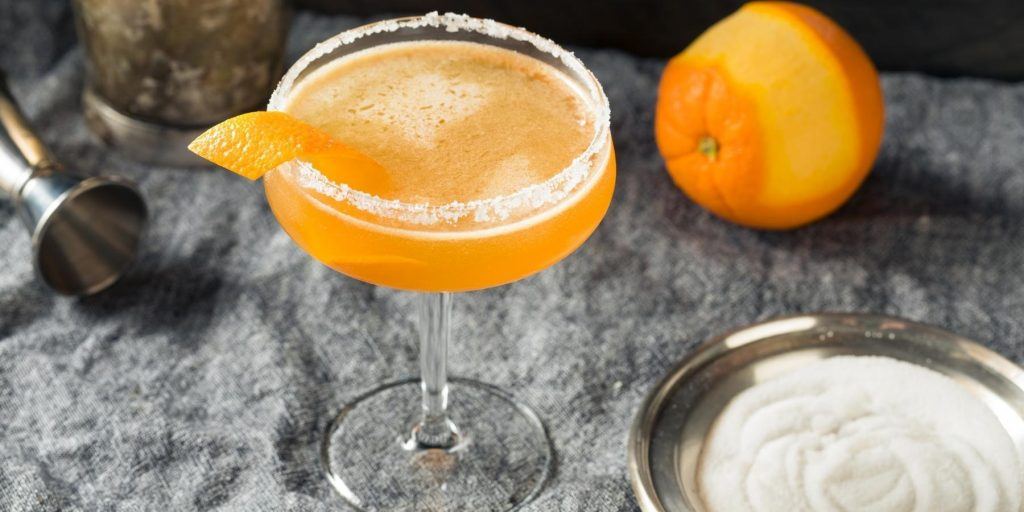 If a cocktail has been around for over a century, there's a good reason for it – it's simply delicious! If you're new to the world of cocktails, then the Sidecar is one you'll definitely want to try. This citrusy and tangy drink only requires three ingredients, making it an excellent choice for beginners. Don't worry about making mistakes – with this simple recipe, you really can't go wrong!
2. Cosmopolitan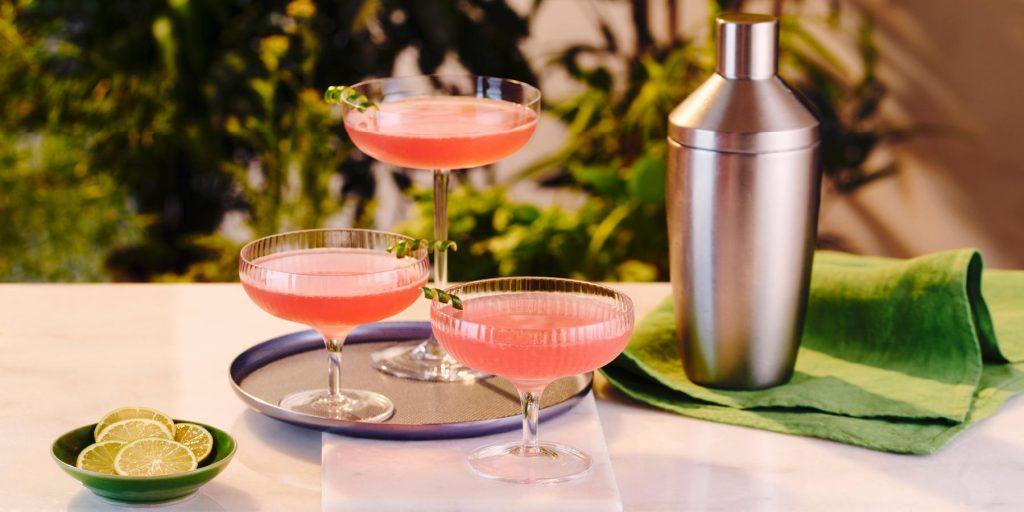 The classy Cosmopolitan combines citrus-infused vodka, orange liqueur, fresh lime, cranberry juice, and an orange peel to garnish. These ingredients blend well together, creating a refreshing drink that has a little citrusy sweetness balanced by the lovely sharpness of lime.
3. Cadillac Margarita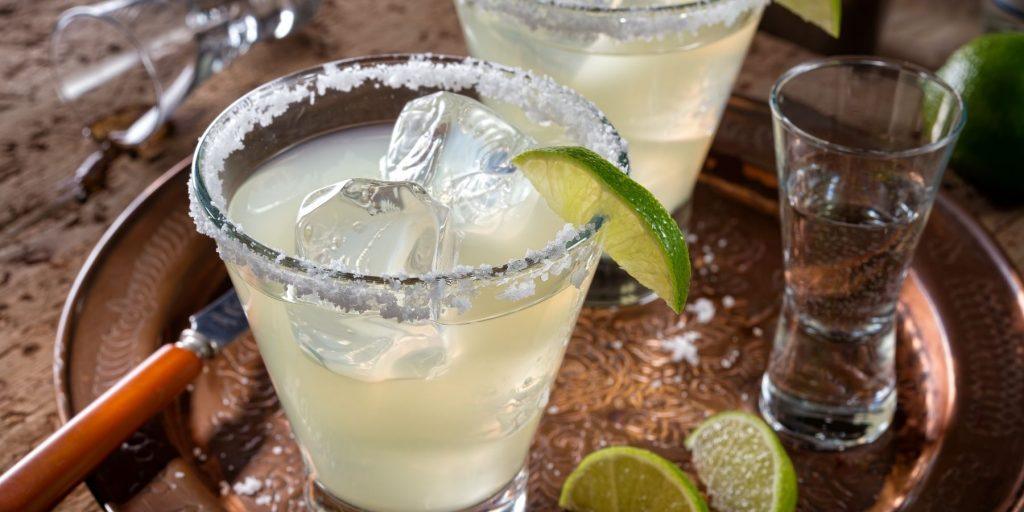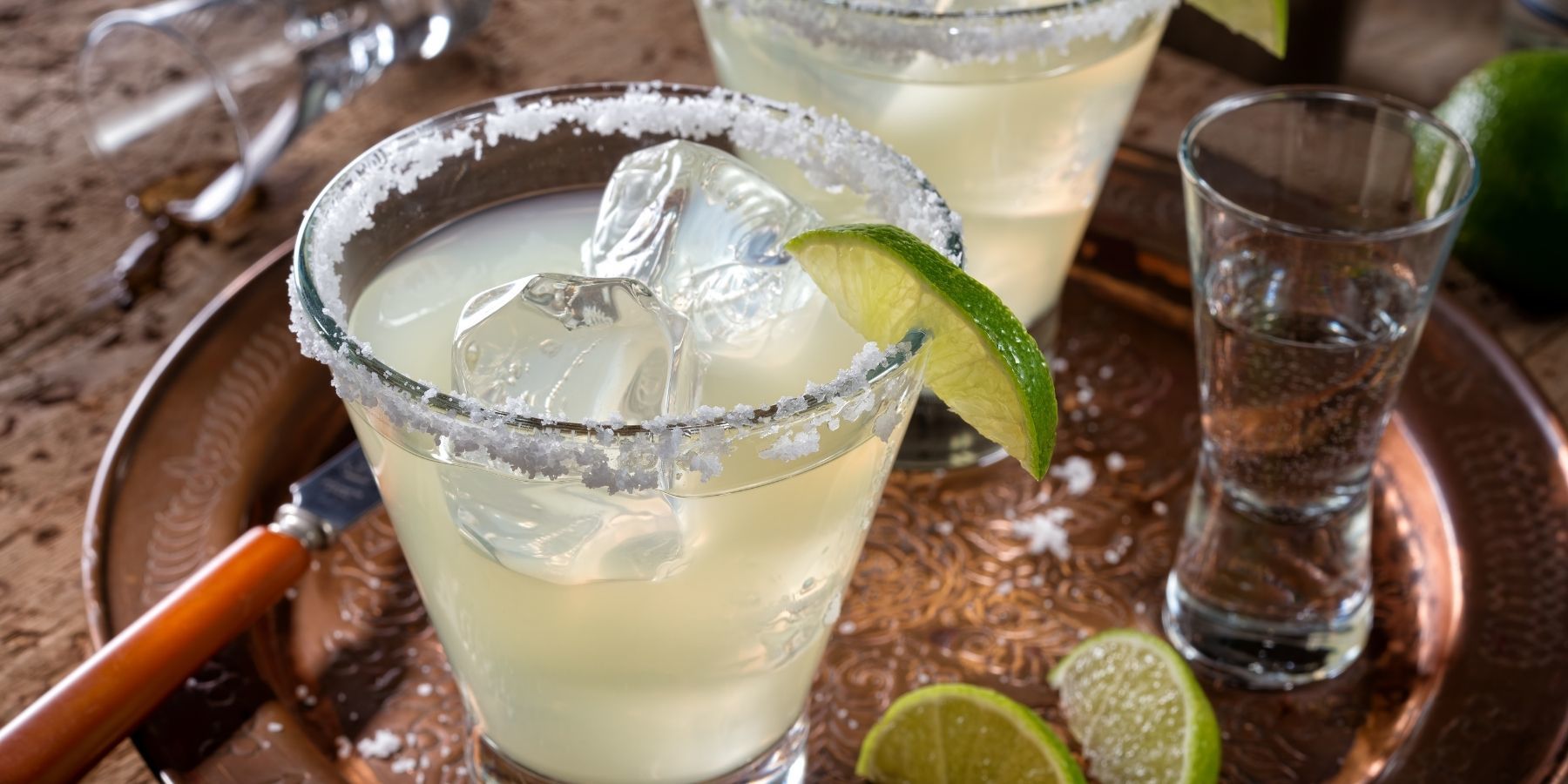 If you're a Margarita lover, you won't want to miss out on the Cadillac Margarita (also known as the Grand Margarita). This elevated version of the classic Margarita includes aged tequila and Grand Marnier. It's the perfect top-shelf drink for special occasions when you want to treat yourself to something luxurious.
More Margarita magic: 10 Ways to Make a Margarita
4. Mai Tai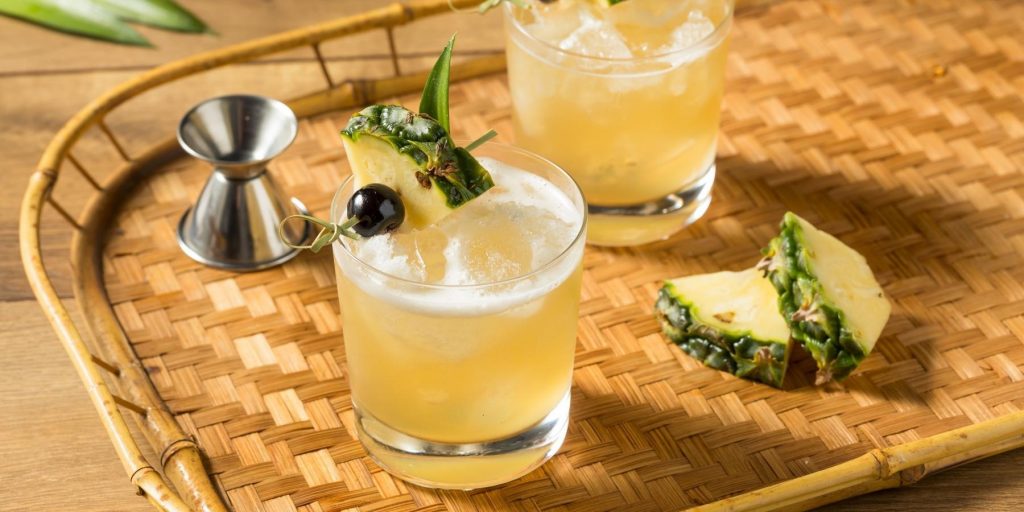 When it comes to Tiki drinks, the classic Mai Tai cocktail stands out as one of the most famous and universally adored. Made with two types of rum, orange liqueur, lime juice, and sugar syrup, the traditional Mai Tai recipe has earned a spot on the IBA's official list of cocktails thanks to its exquisite taste and multi-faceted flavour profile.
Find your favourite Tiki drink: 10 of the Best Tiki Cocktails
5. Blood Orange Vodka Cocktail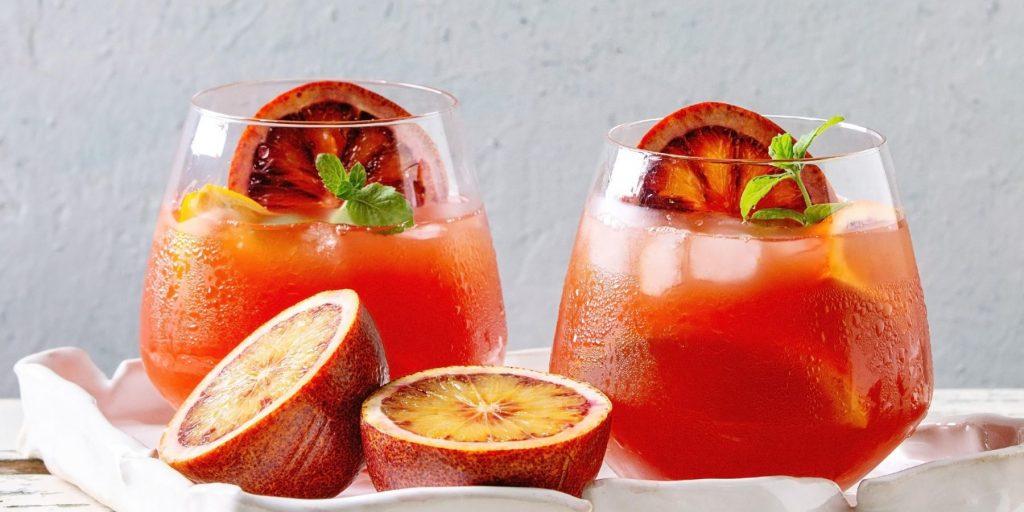 With no fancy mixing techniques or hard-to-find ingredients, our Blood Orange Vodka Cocktail is a breeze to whip up at any time. We love making it when blood oranges are in season during the winter months, because it is a great way to add some cheer and brightness to your day when the temperature drops.
6. Golden Dream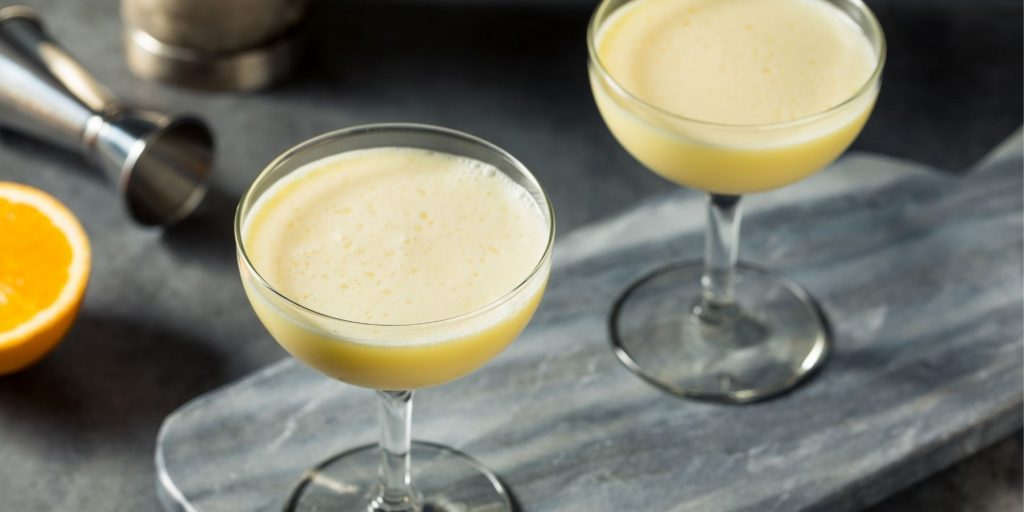 If you love something light and citrusy to end an indulgent meal, our Golden Dream cocktail recipe makes for a perfect after-dinner treat. It's an easy-drinking symphony of creamy orange and vanilla flavours, ideal for warm summer evenings or alfresco spring feasts in the garden.
7. Mexican Martini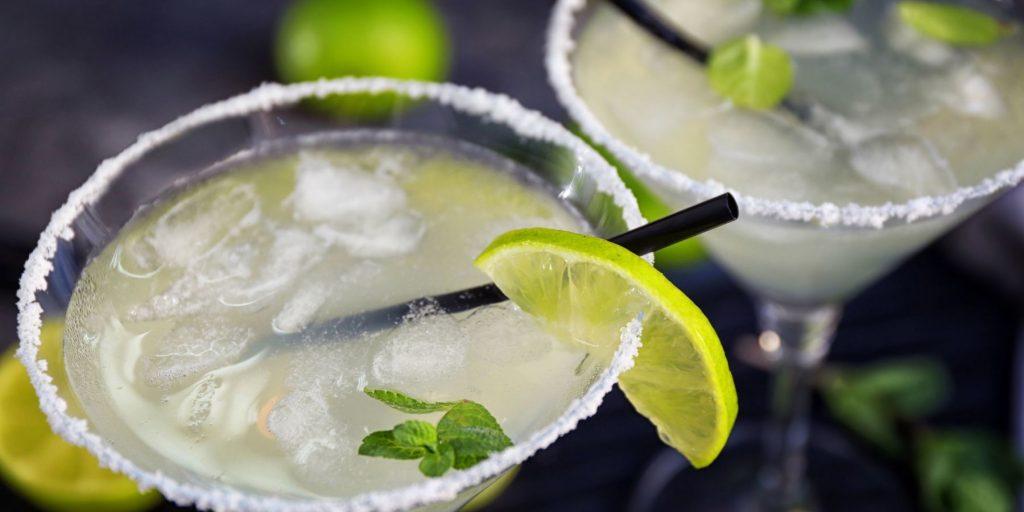 The delightful love child of a Dirty Martini and classic Lime Margarita, the Mexican Martini overlays the zesty combo of lime juice, orange liqueur, and Espolòn Tequila Blanco with crisp Cinzano Vermouth Bianco and a splash of olive juice for good measure. Best served with a salted rim, it's a dashing drink with plenty of perky attitude.
8. Pomegranate Martini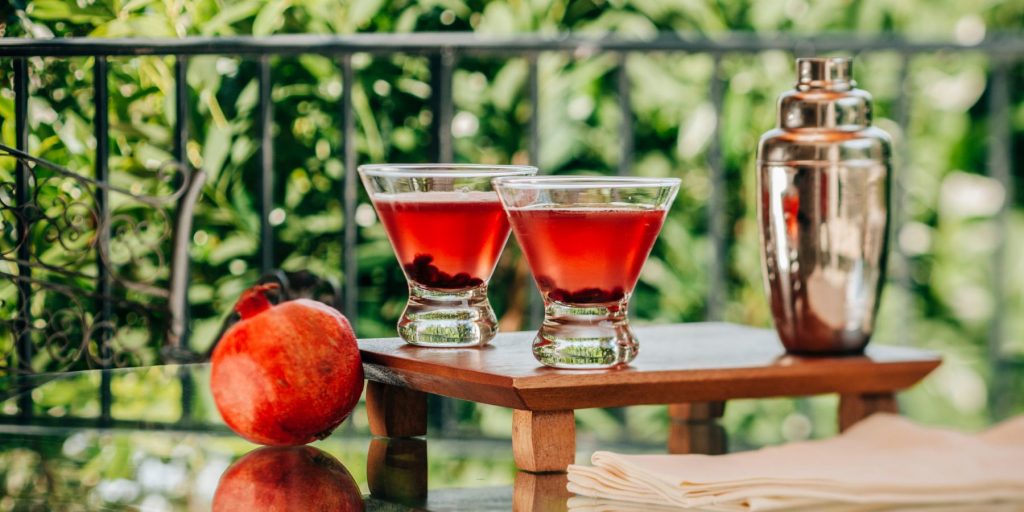 Sweetly tart, fruity, and light, our super photogenic Pomegranate Martini is very simple to whip up (even in batches) and adds a hint of sophistication to just about any gathering. Fresh pomegranate juice puts this cocktail over the top and creates a truly memorable drink.
9. White Lady Cocktail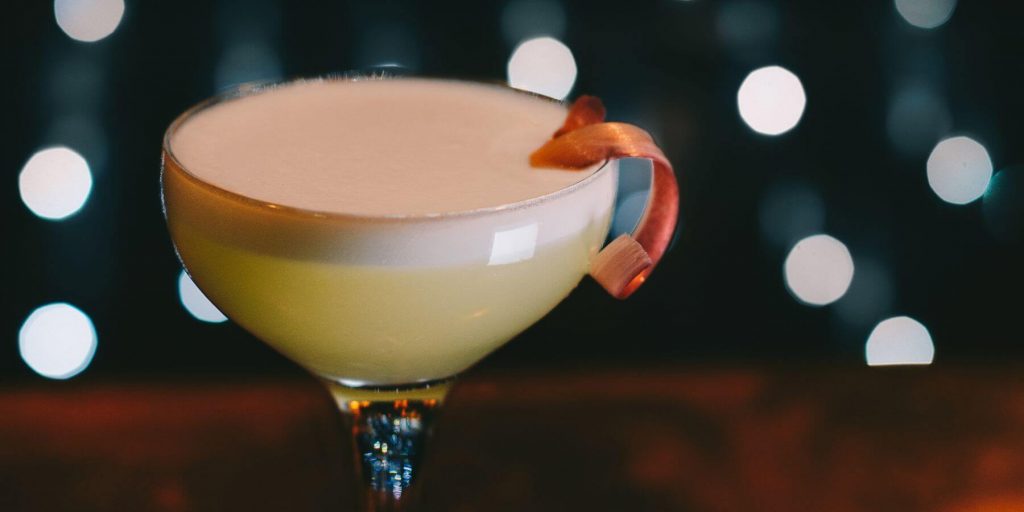 The White Lady is a chic gin-laced sour that sleekly tames the zesty tartness of gin, bitter orange botanicals, and lemon juice with the addition of rich, silky egg white.
10. El Presidente
The rum-based El Presidente cocktail is subtly sweet with a dashing bitter note, finished off with a zappy zing of citrus. It's everything you need in a slow sipper to enjoy at leisure.
FREQUENTLY ASKED QUESTIONS
Both Grand Marnier and Cointreau are high-quality, orange-flavoured liqueurs that have been enjoyed by people around the world for many years. Whether one is better than the other largely depends on personal preference and the intended use of the liqueur. Grand Marnier is made from a blend of Cognac and orange distillate, giving it a distinct and complex flavour profile. Cointreau, on the other hand, is made from sweet and bitter orange peels and has a more straightforward orange flavour.
While both Cointreau and Grand Marnier are high-quality, orange-flavoured liqueurs, they are not always interchangeable in recipes. The main difference is the base spirit used to create them. Grand Marnier is made with a blend of Cognac and orange distillate. It has a sweet and slightly bitter taste with hints of oak and spice. Cointreau is drier and less sweet, with a more straight-forward orange taste. As such, switching out one for the other will change an intended recipe somewhat, but that could also be a good thing! Feel free to experiment and see if you like the result.