10 Superbly Savoury Tomato Cocktails to Try at Home
December 11, 2022 by Anna-Bet Stemmet
Tomato cocktails can be a bit of an acquired taste, but we love it! Chockful of vitamins C, B and potassium, the bright, bold taste of tomato juice combines perfectly with everything from vodka to tequila and even makes a tasty spritz. Here is a cherry-picked selection of ten of our favourite cocktails with tomato juice to try at home.
1. Bloody Mary cocktail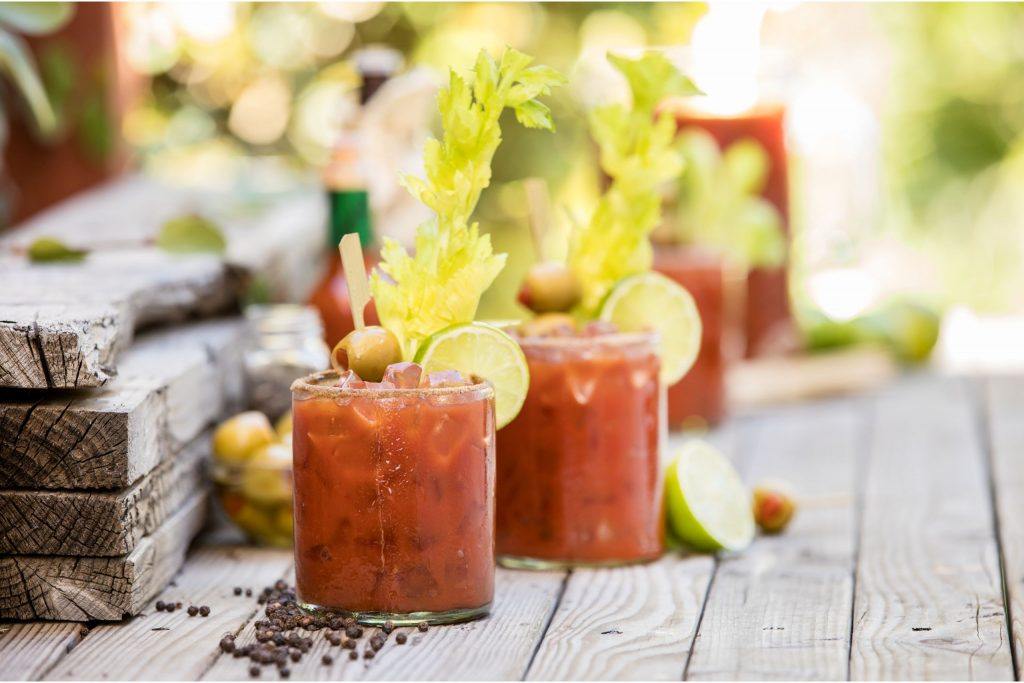 As far as easy cocktails for beginners go, the Bloody Mary recipe will always remain a classic. Fair enough, the ingredients list is pretty long – it contains SKYY vodka, tomato juice, horseradish, Tabasco sauce, Worcestershire sauce, pickle juice, salt, pepper and paprika (optional)—but most of these are actually pantry staples. Plus, the assembly isn't too finicky. You simply shake it up with ice (twice if you're feeling fancy), and strain it into a glass.
2. Michelada cocktail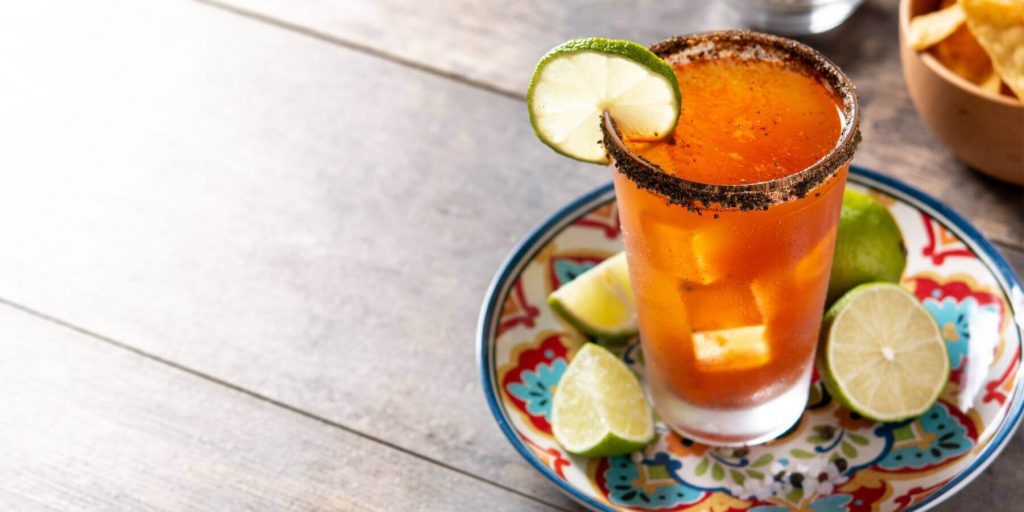 The Michelada cocktail is similar in style to the Bloody Mary, with beer, lime juice, assorted sauces, spices, tomato juice, and chilli peppers as its ingredients. However, while it plays in the same savoury space as everyone's favourite brunch cocktail, it also has a delightful bubbly profile thanks to the fizziness of the beer.
Keen on beer cocktails? 10 Beer Cocktails for the Win
3. Tomato Tequila cocktail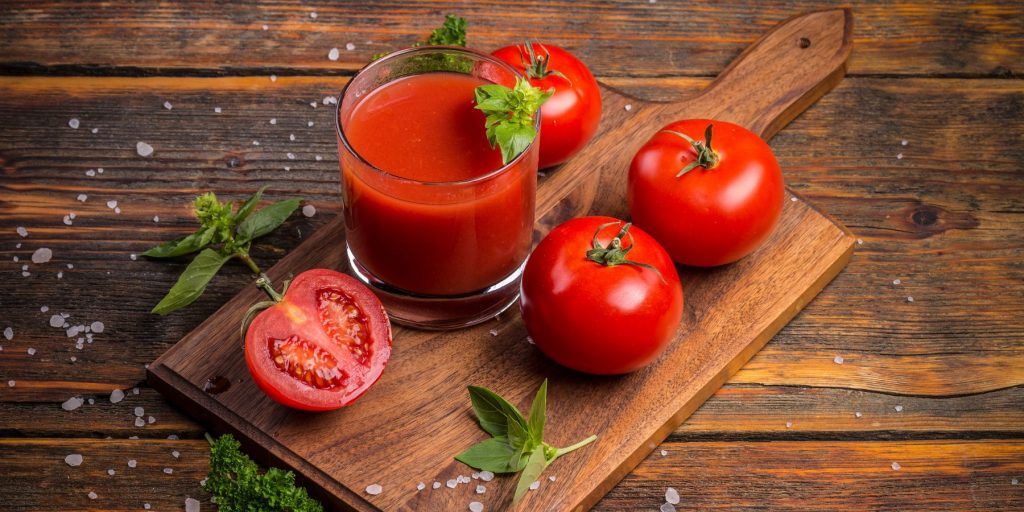 Do you have a batch of fresh cherry tomatoes and the will to muddle? Then you've got to try the Tomato Tequila cocktail. To make it, muddle 5 cherry tomatoes in a shaker, then shake it up with 5 basil leaves, 60ml Espolòn tequila, 30ml lime juice, 20ml agave nectar, 15ml balsamic vinegar and a pinch of Himalayan. Double-strain into a coupe glass and serve (with an optional salted rim).
4. Tomato Martini cocktail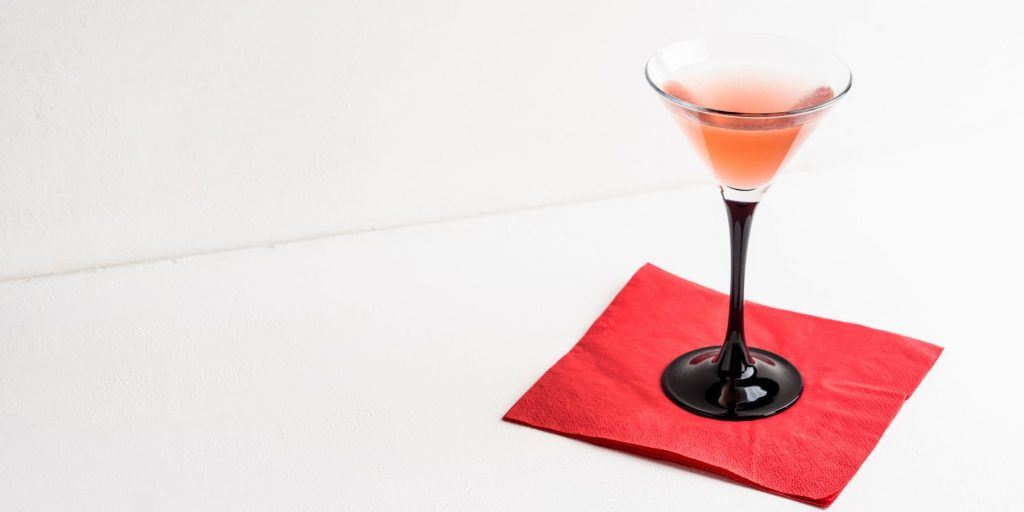 We love experimenting with different types of Martinis, and this tomato cocktail recipe is one you've got to try if you're feeling that 007 vibe. Muddle 60ml of SKYY vodka and 4 fresh basil leaves in a cocktail shaker. Add 75ml tomato juice, a dash of salt and enough ice to fill the shaker. Shake until chilled, and pour into a serving glass. We like to garnish it with a cherry tomato and mozzarella ball on a cocktail stick, but that's entirely optional.
5. Tomato Spritz cocktail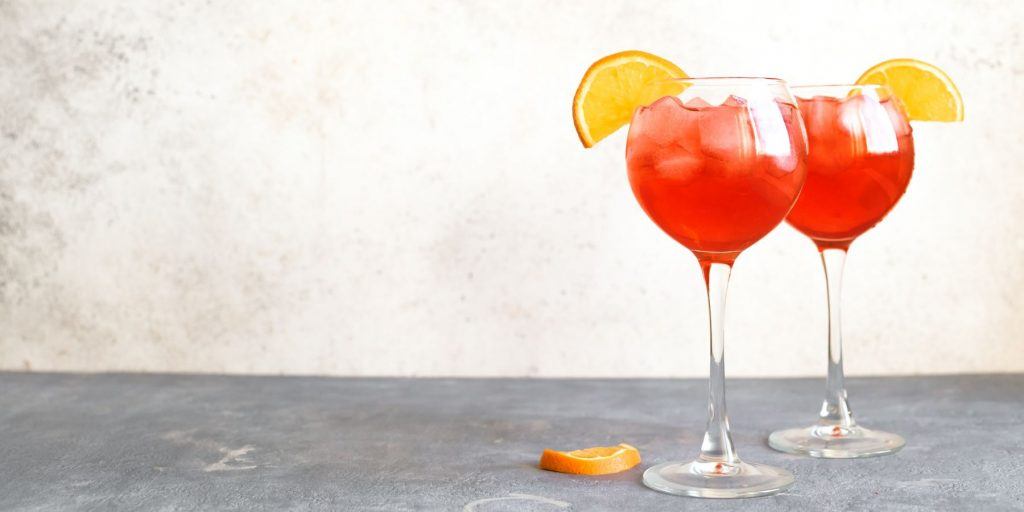 How about an alcoholic drink with tomato juice with a bit of effervescence in the mix? The Tomato Spritz cocktail combines 15ml Bulldog gin, 60ml Cinzano Bianco vermouth, 45ml tomato juice, and 15ml cherry tomato shrub, which you combine in a Collins glass with ice, before topping it off with equal parts soda water and Prosecco. Read all about making a shrub here – it is most often done using fruit like berries, but using tomatoes is just as easy.
Spice things up: All the Spicy Cocktail Recipes You Need if You Like it Hot
6. Tomato Margarita cocktail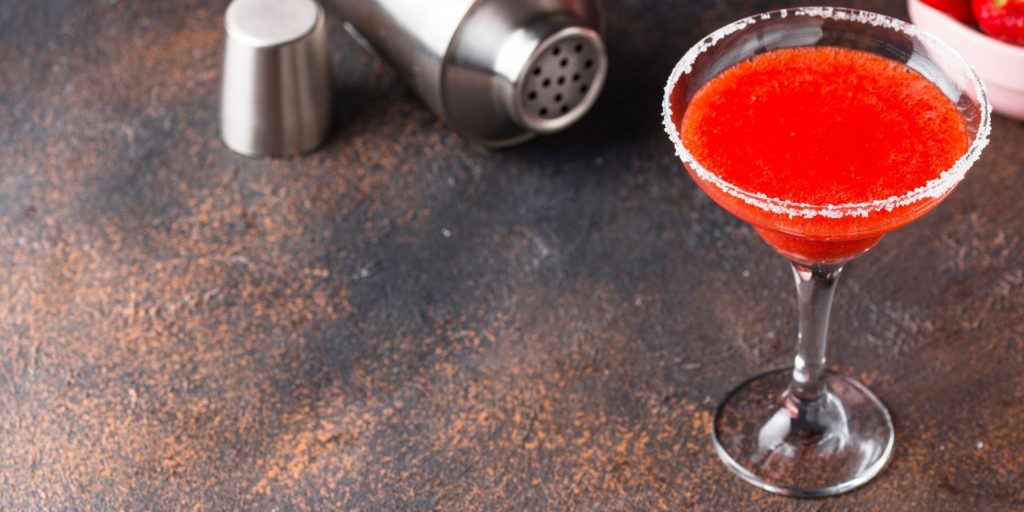 To show off the sweeter side of tomatoes, try the Tomato Margarita. Combine three cherry tomatoes in a cocktail shaker with a pinch of salt. Add 45ml Espolòn tequila,15ml Grand Marnier, 15ml lime juice, and 15ml sugar syrup, fill the shaker with ice, and shake until well chilled. Double-strain into a glass with fresh ice, and garnish with a few cherry tomatoes on a skewer, if preferred.
7. Virgin Mary cocktail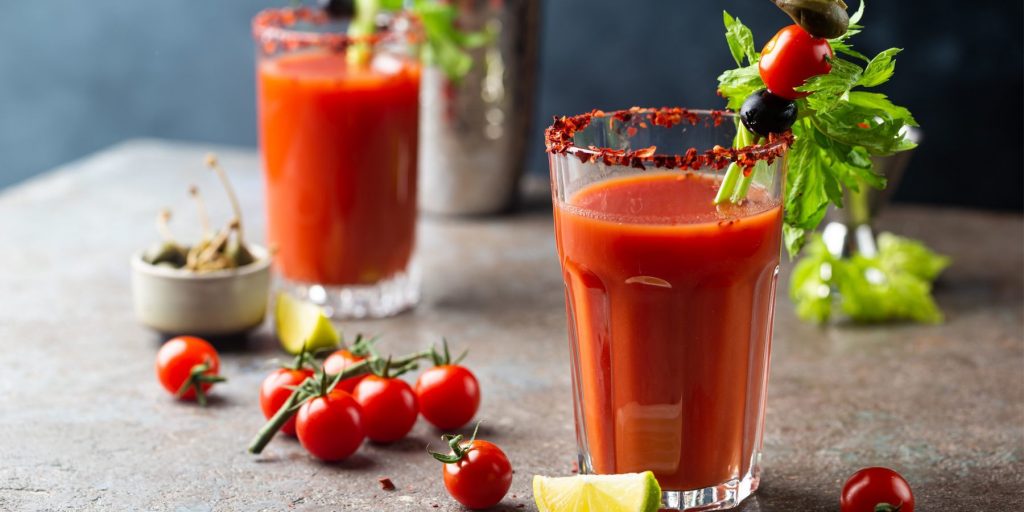 Drinks made with tomato juice don't always have to be boozy. If you're keen on a savoury mocktail, give the Virgin Mary a try. This lovely drink is the more virtuous counterpart of the original Bloody Mary, combining tomato juice, Worcestershire sauce, and lemon juice with a few optional shakes of hot sauce and a dash of dill pickle juice for that little something extra.
Keep it lean: 20 Delicious Low-Carb Keto Cocktail Recipes
8. Oyster Shooter cocktail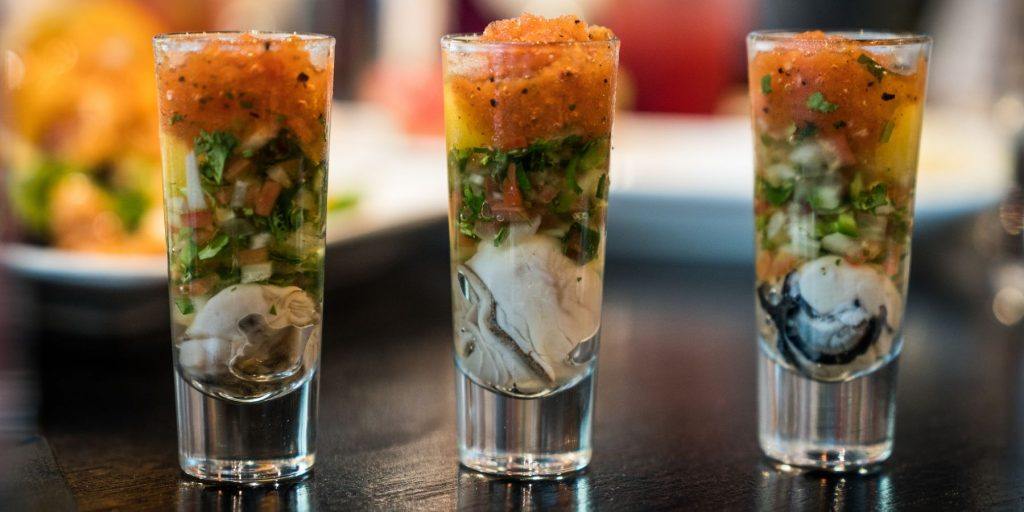 While this is not technically a cocktail per se, it's so good that we've gone ahead and snuck it in here just to give you a taste of the good life. Combine 30ml tomato juice, a touch of horseradish and a pinch of pepper, pour into a shot glass, add 30ml SKYY vodka, shuck a fresh oyster in there, and garnish with a lemon wedge. Enjoy, and thank us later!
9. Farmer's Cocktail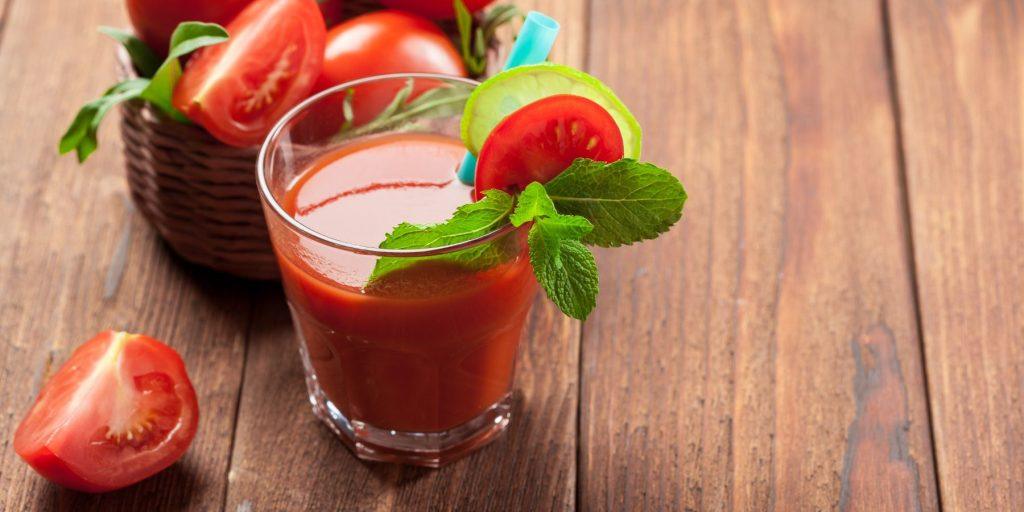 This tomato cocktail recipe is a somewhat savoury spin on the popular Aperol Spritz cocktail formula. To make it, muddle three cubes of watermelon with 20ml of sugar syrup in a cocktail shaker. Then add 10ml Aperol, 60ml SKYY vodka, 30ml tomato juice, and 20ml lime juice, and shake until chilled. Double-strain into a highball glass, charge with 60ml soda water if desired, and garnish with some cherry tomatoes for an extra touch of whimsy.
10. Red Snapper cocktail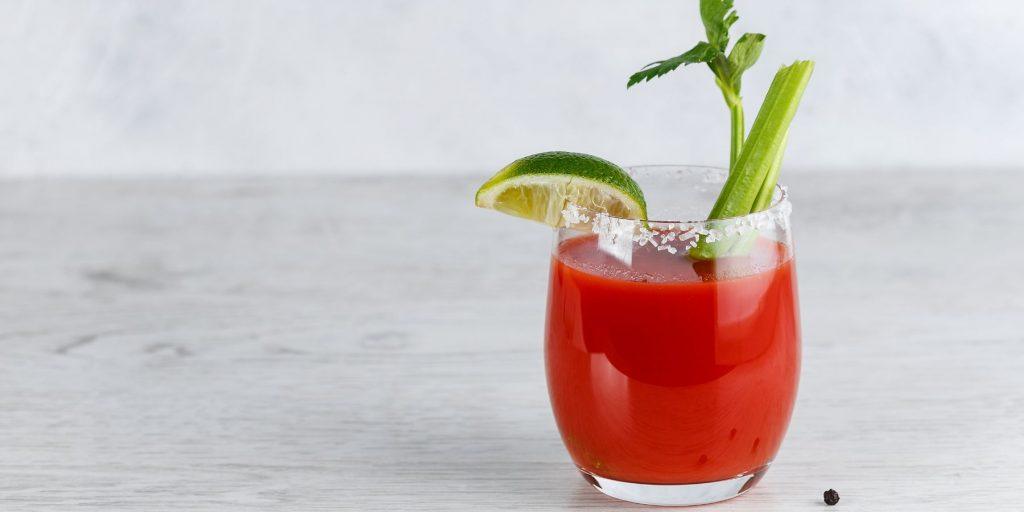 Let us introduce you to an alcoholic drink with tomato juice that closely resembles the Bloody Mary, but comes to the party with a far more herbaceous flavour profile thanks to the addition of gin! The Red Snapper is the essentially non-identical twin of the OG 'Mary, which means all you need to do is switch out the SKYY vodka for Bulldog Gin to try a fresh new take on the classic.
FREQUENTLY ASKED QUESTIONS
Tomatoes are sometimes fermented and used to make a type of wine. However, tomato juice also makes a great base for savoury cocktails when paired with spirits like SKYY vodka or Espolòn tequila.
Tomato juice makes a great base for various delicious cocktails when combined with spirits like SKYY vodka or Espolòn tequila. There are a variety of amazing recipes to try if you want to explore the savoury cocktail theme, including the Michelada, Red Snapper and Tomato Spritz.
The base of the classic Bloody Mary cocktail is a high-quality vodka, like SKYY vodka, which is then layered with tomato juice, horseradish, Tabasco sauce, Worcestershire sauce, pickle juice, salt, pepper and paprika.
While tomato juice has not been proven to absorb alcohol that has already been ingested from the stomach, it does form the base of many popular cocktails like the Bloody Mary, Michelada and Red Snapper.