Best Afternoon Cocktails for Happy Hour
September 24, 2022 by Helena Lombard
So, here's a question that we come across often: what's a good afternoon cocktail, and how to make one? If you want the answer, you've come to the right place! Reinvent your happy hour with our fantastic afternoon cocktails that you can easily mix up with your friends. From the retro Tequila Sunrise to the sophisticated Mint Julep and the party-loving Margarita, we have all the greatest hits for a popular worldwide tradition: Afternoon drinks with friends and family.
Bellini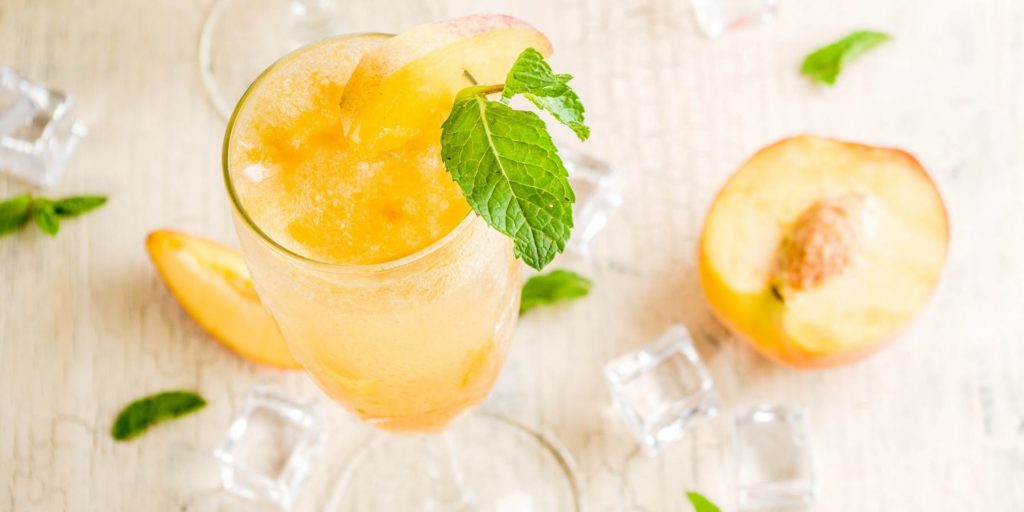 While this peachy cocktail is more popular during brunch, it will go down equally well when hosting friends on a warm afternoon. Easy to make in a batch for fuss-free entertaining, the Bellini is best enjoyed during summer. This simple 3-ingredient cocktail is made with peach purée, Prosecco, and bitters. Pretty in pink, bubbly, and delicately sweet, this cocktail is all about flavor and fizz.
Mimosa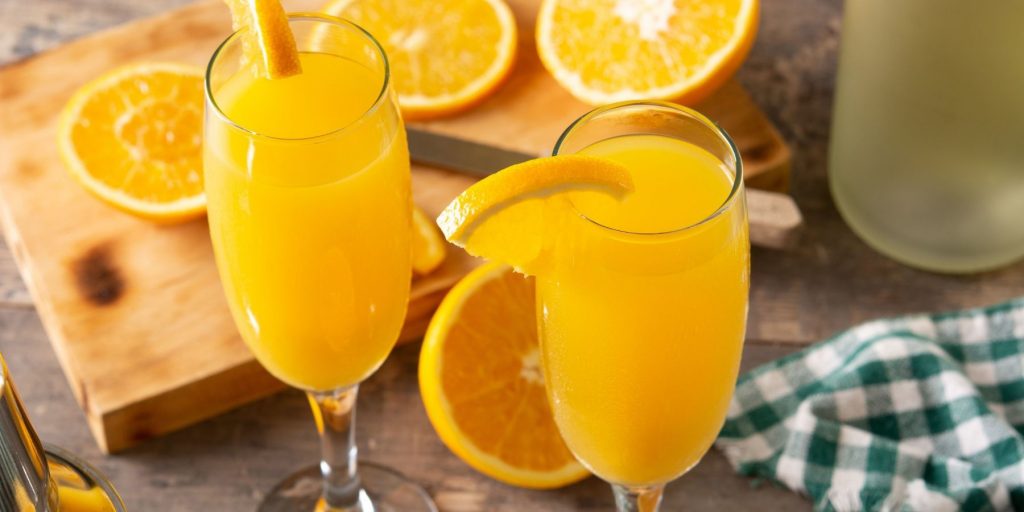 We wouldn't be forgiven if we gave you one bubbly classic, but left out the OG. Of course, we're talking about the 2-ingredient Mimosa. Made with freshly squeezed orange juice and Champagne, this is another brunch classic, but it's equally delightful on a hot summer afternoon. Zesty, light, and sparkly, it's a taste that never gets old. For the best results, make sure you serve these afternoon drinks icy cold. One of the easiest summer cocktails you'll ever make.
Bloody Mary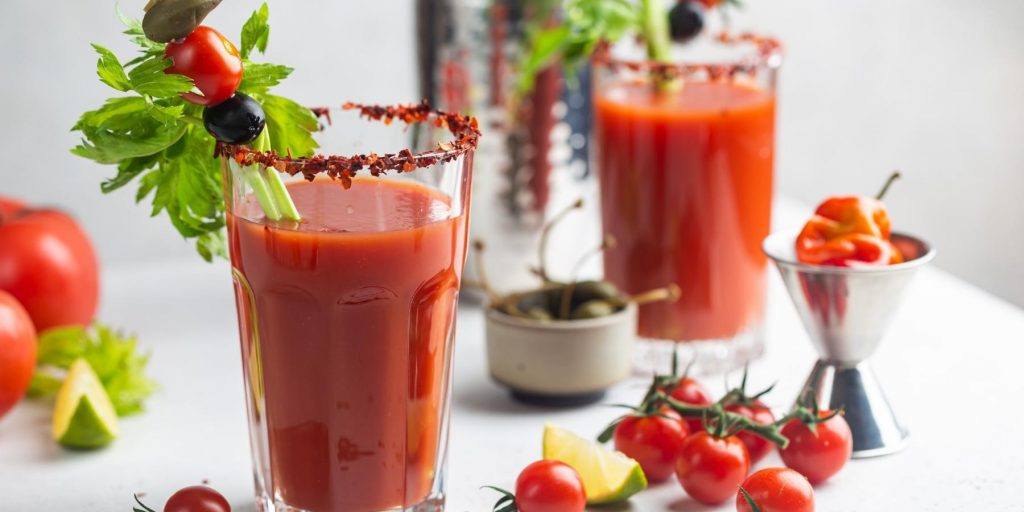 The classic Bloody Mary is the third brunch cocktail that can be enjoyed before sunset. These epic vodka and tomato juice cocktails are perfect for those in the mood for a savory drink. The best part? All the garnish options! From crispy bacon, cheese-stuffed olives, smoked oysters, and buffalo wings, you'll have loads to munch on while catching up with your friends.
Tequila Sunrise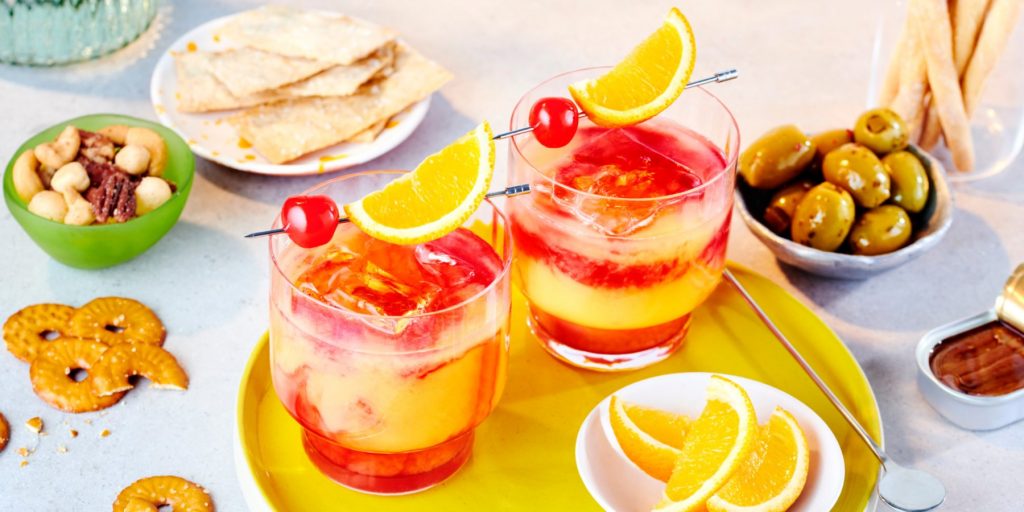 Rock and roll into your afternoon with this legendary 70s cocktail. Mick Jagger gave it his seal of approval back in the retro era, and who are we to argue? It achieved cult status! Made with tequila, fresh orange juice, and grenadine, it has a deserving top spot for best day drinking drinks. So make some Tequila Sunrise to enjoy poolside with friends and a playlist of great 70s hits. It's a vibe!
Piña Colada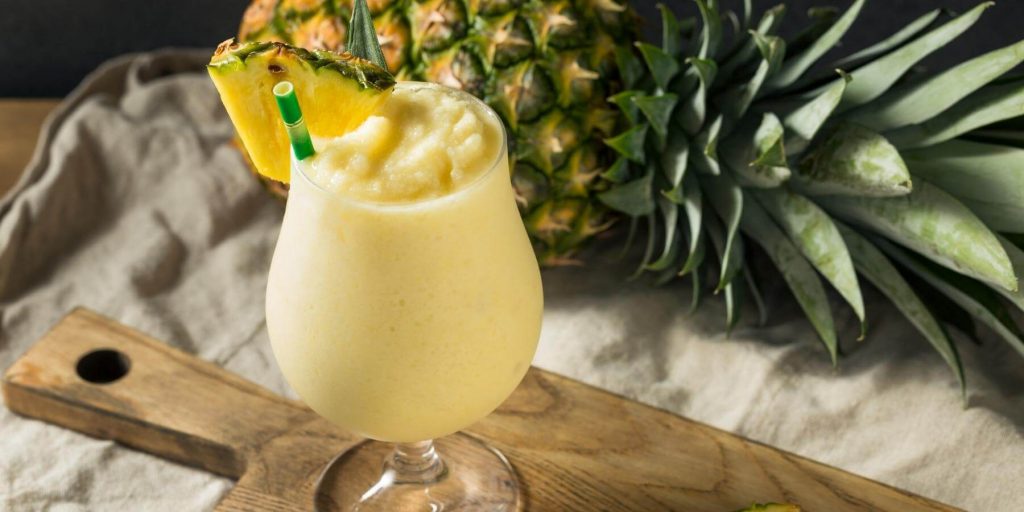 Speaking of iconic cocktails, meet one of the 80s famous cocktails: The Piña Colada. This tiki-era drink is indulgent and packed with tropical and white rum flavors. To make these afternoon cocktails, you'll need rum, pineapple juice, and cream of coconut. You can make them frozen (which dilutes the alcohol but is super frosty) or shaken (which is the original with more robust tropical flavors). So, turn your happy hour into tiki-time with this classic rum, pineapple, and coconut cocktail.
Mint Julep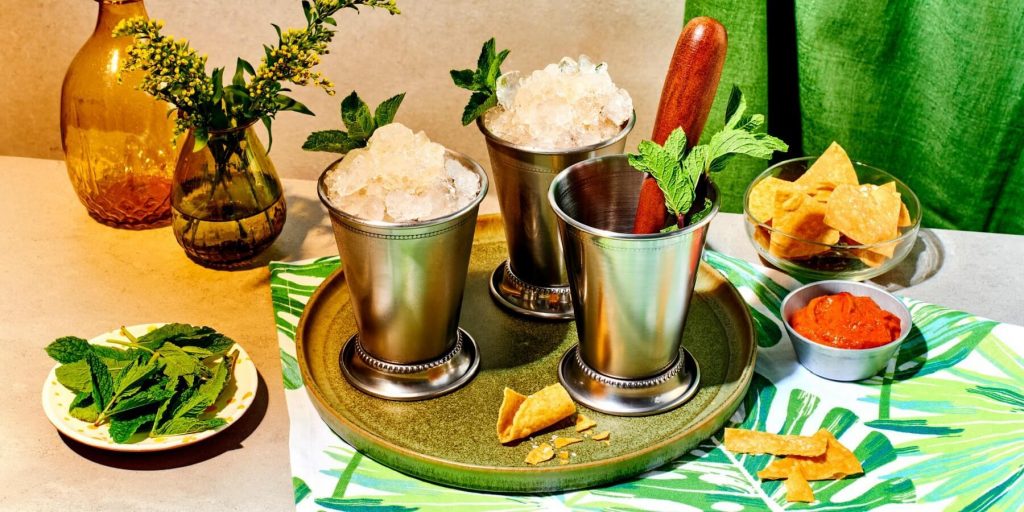 Made with simple syrup, mint, and bourbon, the Mint Julep's got quite a few stories. In the 1800s, it was a breakfast drink enjoyed at the height of summer. Yep. A breakfast drink. Imagine! That's like before brunch. Oatmeal and cocktails, anyone? The Mint Julep also enjoyed a starring role in the novel The Great Gatsby and, most famously, became the official drink of the Kentucky Derby. But you don't have to be a horse-lover, Gatsby fan, or breakfast drinker to appreciate its refreshing taste. Make them at home today!
Moscow Mule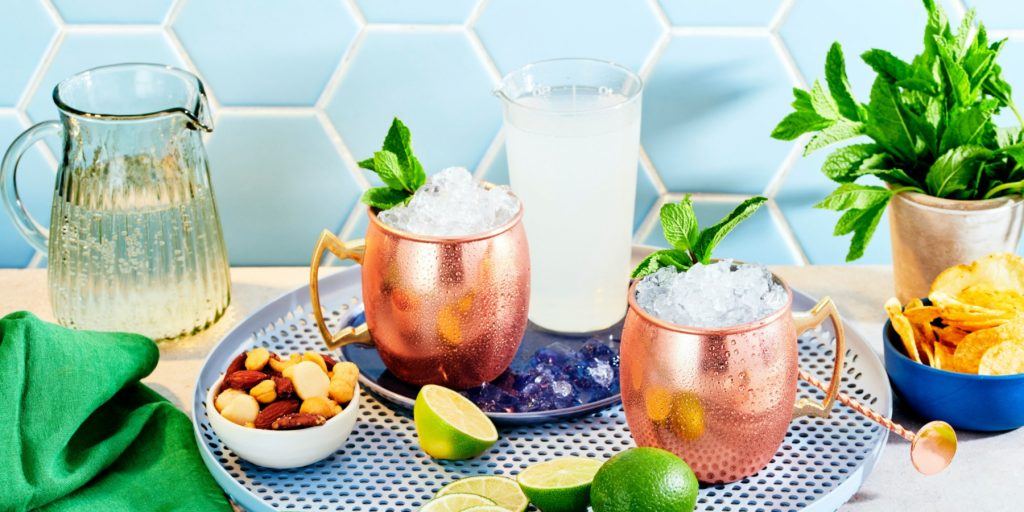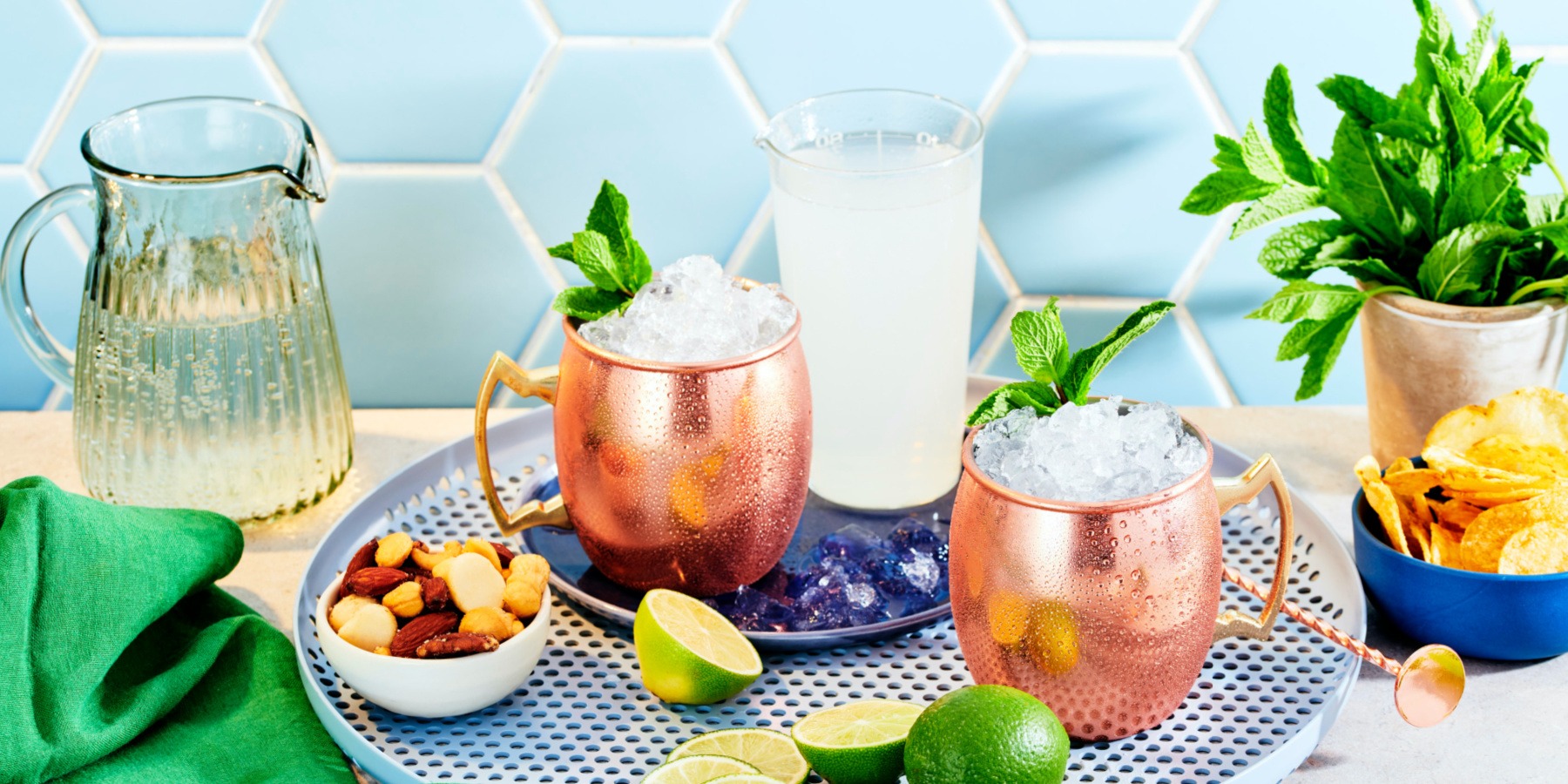 Speaking of refreshing, chill out for longer with this ice-cold Moscow Mule cocktail. This spicy ginger drink is a classic combination of vodka, fresh lime, and ginger beer. Its feisty kick is guaranteed to perk up your afternoon crowd, because every sip is as good as the first.
Caipirinha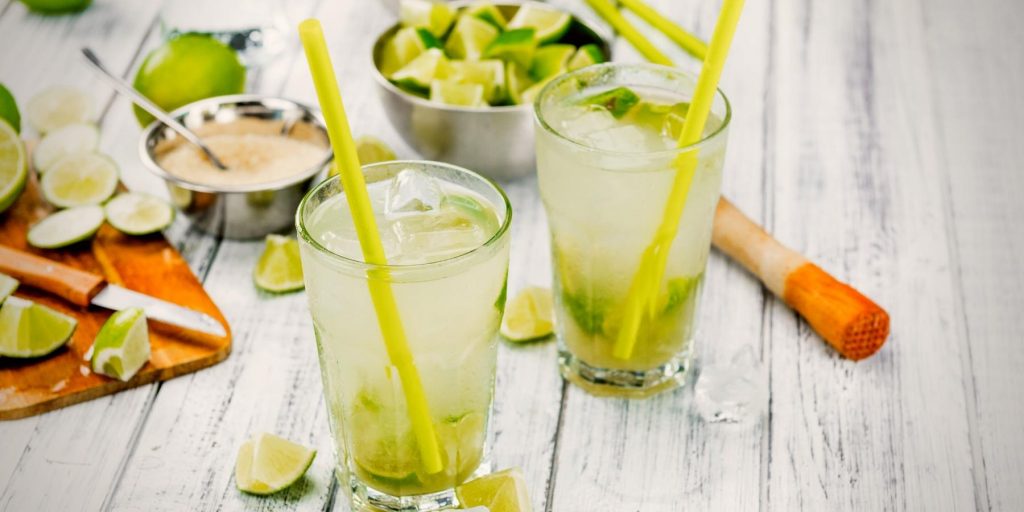 Did anyone say South America? Yeah, we did! Add some Brazilian flair to cocktail hour with a very drinkable Caipirinha. Made with fresh lime juice, sugar, and rum, it's a fiesta in a glass and perfect for a poolside afternoon with friends. Oh! And because these classic summer cocktails are made straight in the glass, you don't need any fancy bar tools to pull it off like a pro! Make this or any of our beginner cocktails if you're just starting your cocktail-making adventures.

Lime Margarita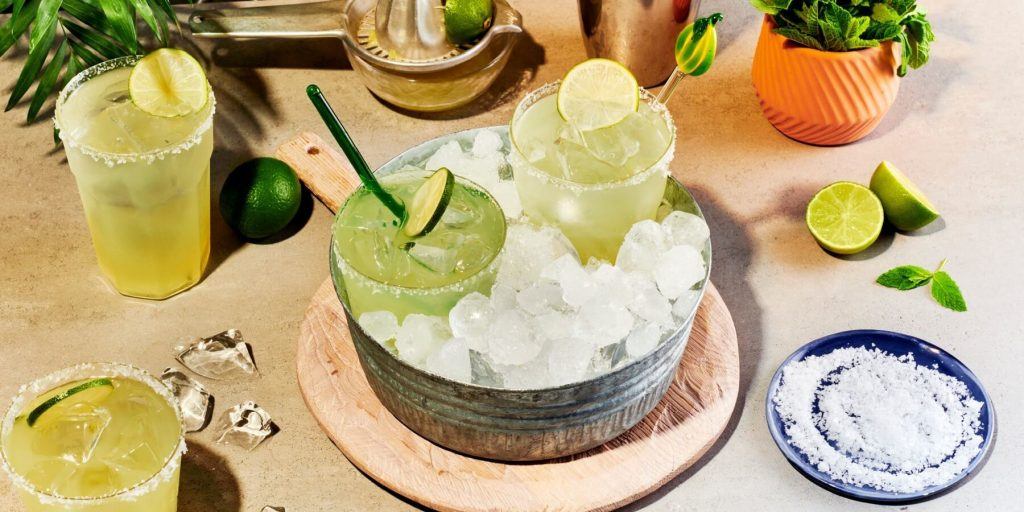 This is the most ordered cocktail in the US! Bring the party home and mix up a batch of perfectly zesty Lime Margaritas. These famous afternoon drinks will no doubt please the crowd. While there are loads of different versions of the Margarita cocktail, the humble tequila and lime version is the original drink that started the whole craze. So, for the best afternoon ever, serve these in jugful's outside in your garden with some spicy Mexican snacks to soak up all the alcohol. Yeah, we're looking at you, Taco Tuesday.
Mojito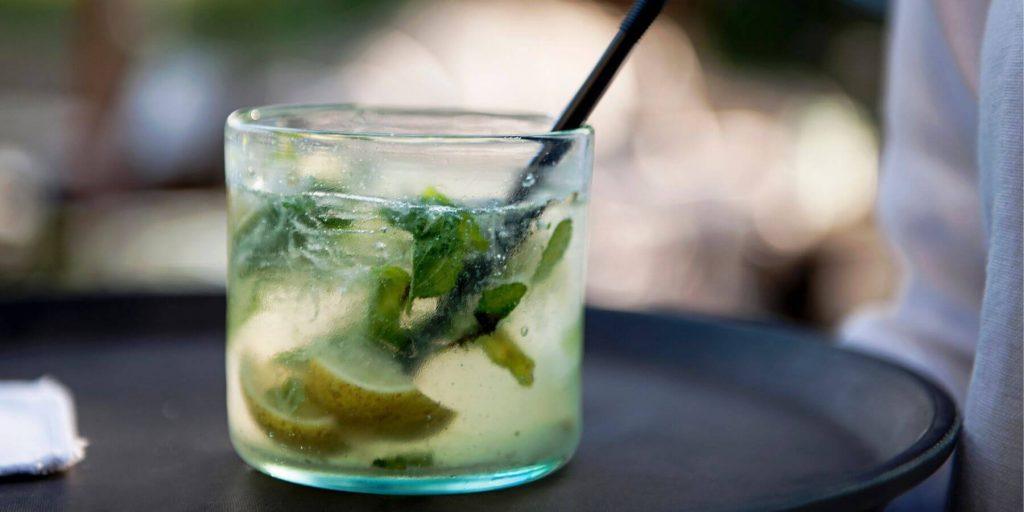 The Mojito is one of those afternoon drinks that begs to be enjoyed outside in the sunshine. And it's got a point. Made with rum, sugar, lime, fresh mint, and club soda, it's one of the most refreshing drinks you'll ever mix up. Serve these with tapas on the side for a slow, lazy weekend in the sun. It doesn't get much better than this.