Now Trending: Easy Mezcal Cocktails for Agave Lovers
July 01, 2023 by Helena Lombard
Before we even get started on all our epic mezcal cocktails, we want to make sure that you know the difference between mezcal and tequila:
Tequila is made with the blue Weber agave plant. Mezcal is made with over 40 agave species.

Tequila is made from the sugars of steamed agave plants (above ground). Mezcal is made from the sugars of agave plants that have been roasted in wood-fired pits. This is what gives Mezcal its unique smoky flavor.

Most tequila is produced in the state of Jalisco. Most mezcal is produced in the state of Oaxaca.
While mezcal mixes well with just about anything tequila does, this spirit is more versatile. Its savory and smoky flavor profile makes it a great substitution for whiskey in cocktails. You can learn more about the difference between mezcal and tequila in our handy guide. But if you're thirsty right now, here are 10 of the best mezcal cocktails that you can make at home.
Mezcal Paloma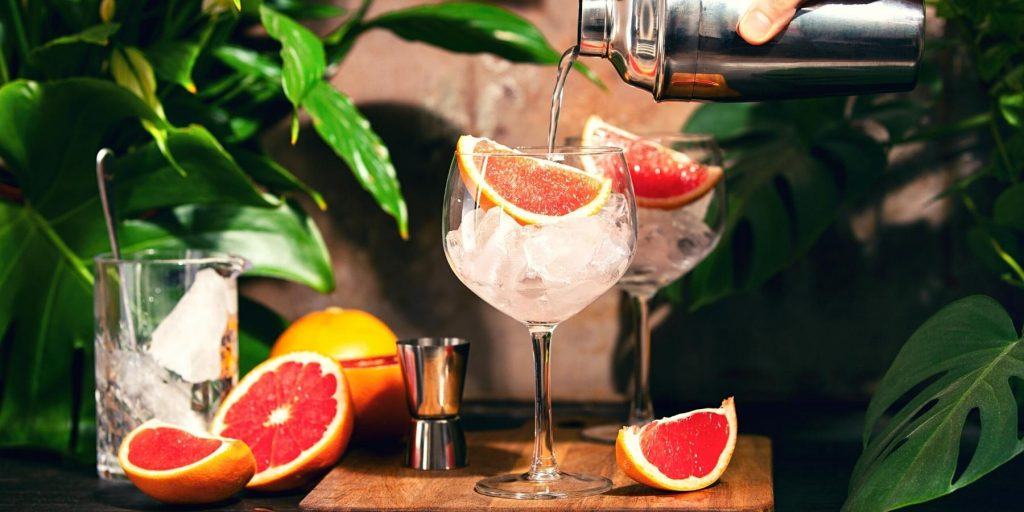 The classic Paloma uses just three ingredients: grapefruit soda, lime juice and tequila. You're going to give it a delicious mezcal twist, by adding simple syrup, and of course mezcal. We also prefer using freshly squeezed grapefruit juice and then adding soda. It just tastes better and adds more depth of flavor.
To make a Mezcal Paloma, rim a chilled glass with coarse salt, add ice, stir in tequila, mezcal, simple syrup, fresh lime and grapefruit juice. Top your mezcal cocktail with soda water and garnish with a slice of grapefruit or lime. Serve these sweet and tangy smoky cocktails this summer for something a little different.
Mezcal Margarita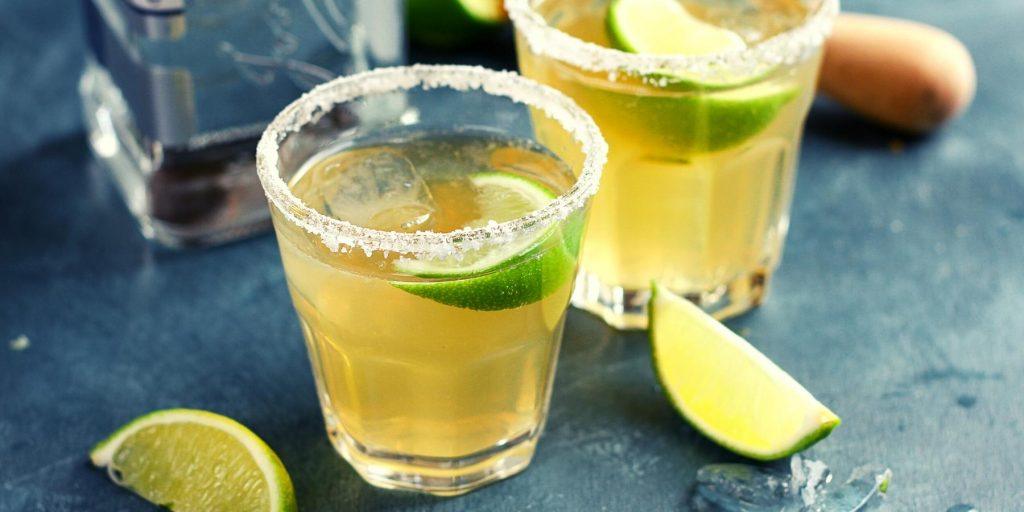 We are massive fans of the classic Margarita here at The Mixer, so we're obviously very excited about this version. These Mexican drinks are probably our favorite mezcal cocktails right now. Easy to make in a pitcher or as a single serve, mezcal gives the margarita a smoky spin and turns it into something really special. Be a little boujee and mix your drinks with mezcal when friends are thirsty for margaritas.
Mezcal Sour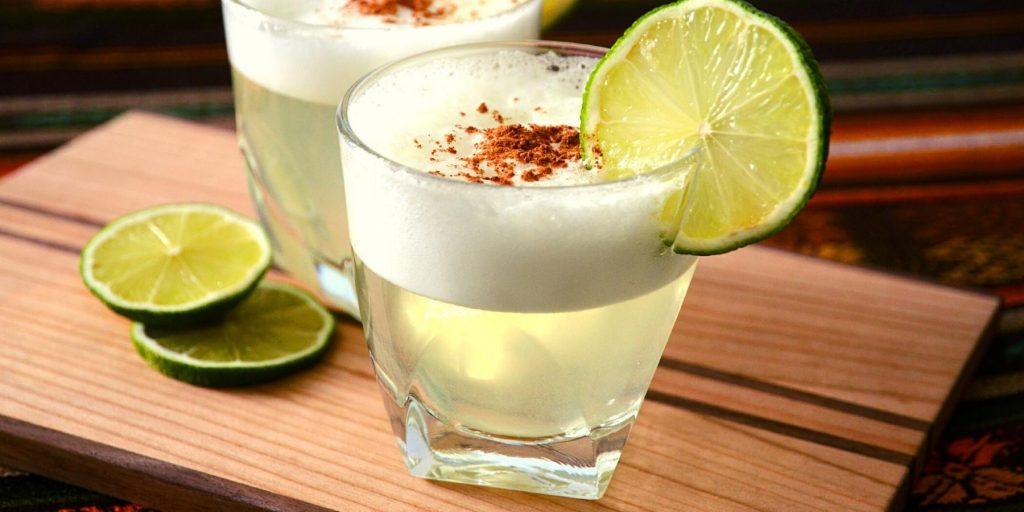 Remember how we said everything whiskey can do, mezcal can do (better)? This Mezcal Sour is a classic example of that. If you didn't know this, smoky and sour combinations work really well. To make one you're going to need mezcal (obviously) fresh lime juice, amaro, agave syrup and an egg.
This frothy cocktail has a lovely layered taste: smokiness from the mezcal, sourness from the lime and an extra agave boost thanks to the infused syrup. Serve these elegant drinks when you're feeling a little fancy. Silky smooth, and absolutely moreish.
Mezcal Old-Fashioned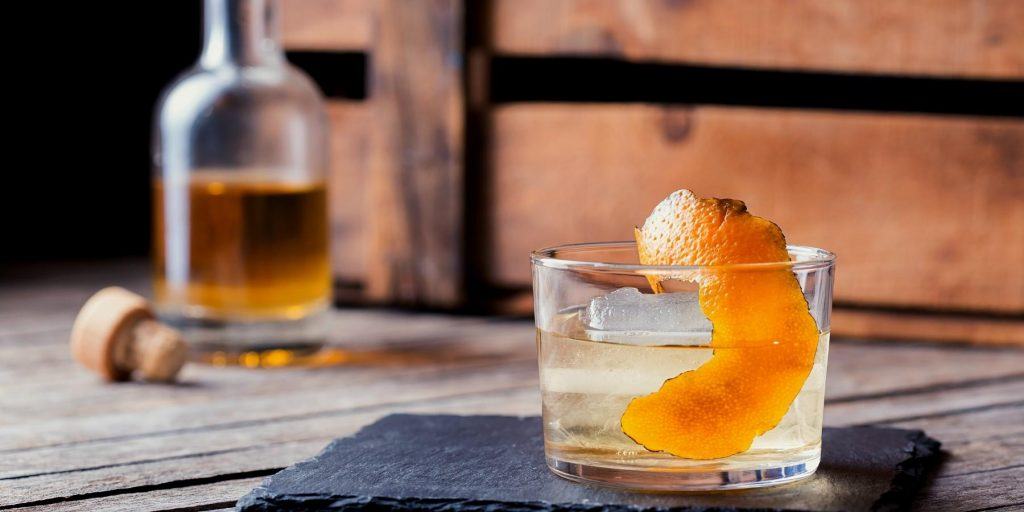 This mezcal cocktail recipe is also known as an Oaxaca Old Fashioned, inspired by the mezcal producing region. This version was created in 2007 in New York and gave this spirit a boost in popularity across the US. These easy mezcal cocktails call for reposado tequila, mezcal, agave syrup, and bitters. You can add some flair and garnish your cocktail with a flamed orange peel.
Mezcal Mule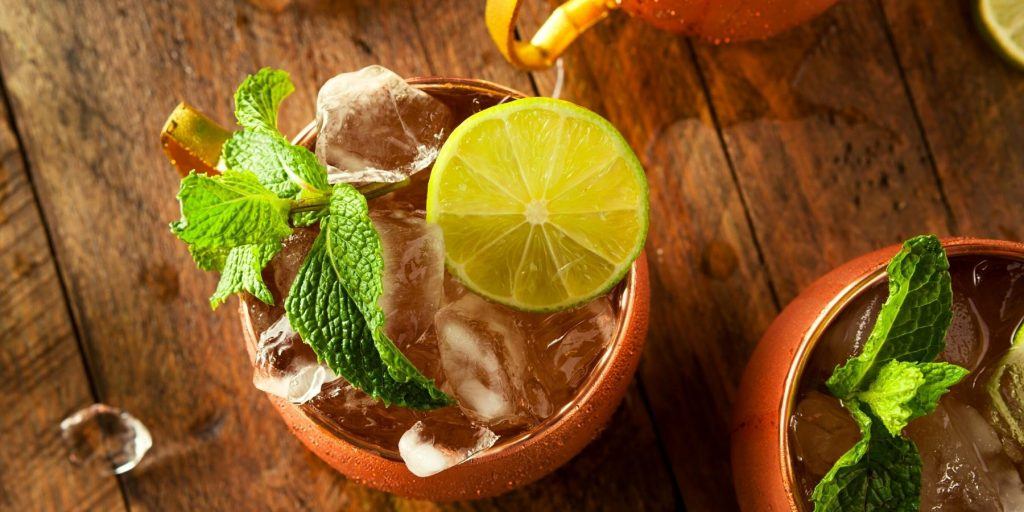 Give your Moscow Mule a Mezcal twist for a cocktail that is packed with flavor. This is a great cocktail if you're introducing your friends to the taste of mezcal. This isn't the first riff on the traditional Moscow Mule, and a Gin-Gin Mule and Kentucky Mule are two other variations you can try at home.
The thing we love about the Mezcal Mule is the fun use of ingredients. While ginger beer and lime remain firmly rooted in this recipe, the addition of mezcal, agave nectar and passionfruit make this mezcal cocktail one for the books. The garnishes also add super interesting flavors with candied ginger, sliced cucumber and a dusting of chili powder added to the mix. Sweet, tart, smoky and refreshing, the Mezcal Mule is a brilliant cocktail for a night with friends. Be careful though…this mule's got a kick.
Mezcal Negroni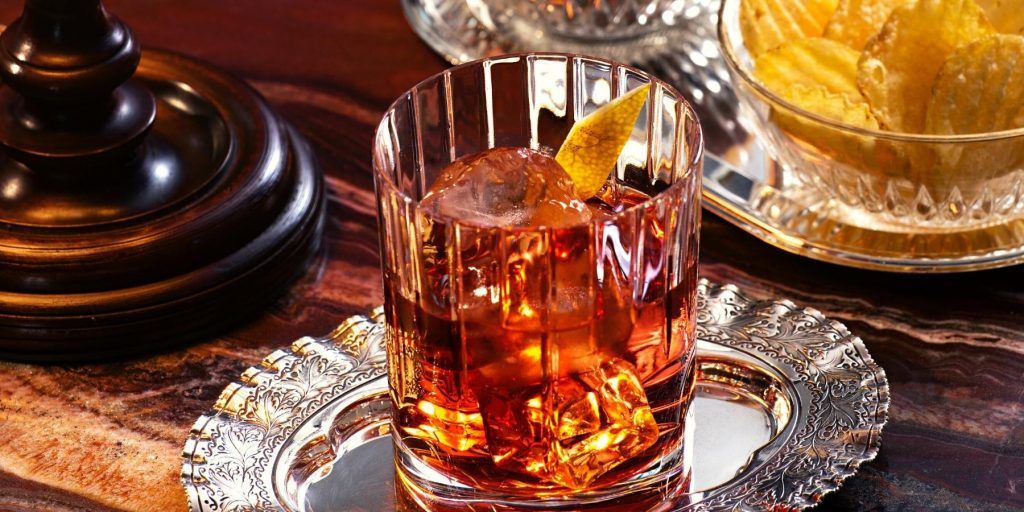 Everyone loves a good Negroni and this popular Italian cocktail has given birth to loads of fun variations for different tastes. You wouldn't think that a Mezcal Negroni would work, but you'd be wrong. To make one you're going to mix together equal parts mezcal, Campari and sweet vermouth and when you taste it, you'll see why this Negroni just works. It's the perfect combination of sweet, savory, bitter and smoky. Complex, and highly drinkable.
Peach Mezcal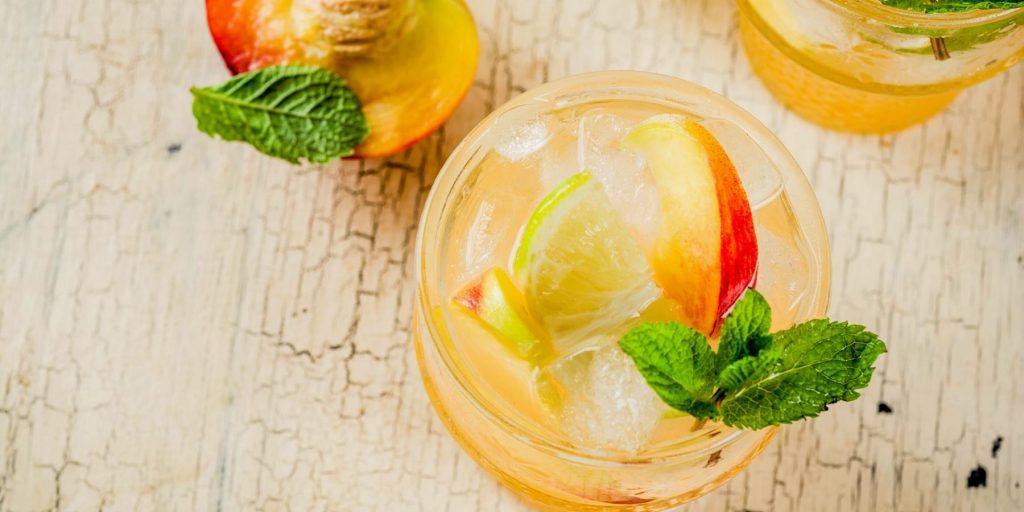 The Peach Mezcal is pays tribute to this stone fruit's fresh flavors. Make these mezcal cocktails in peach season as a refreshing treat on a balmy summer's evening with friends. Shake together muddled peaches, fresh peach juice, mezcal, agave nectar, bitters and ice. Strain into a coupe or martini glass and serve. The Peach Mezcal is the right combination of sweet and bitter, with a lovely lingering taste of mezcal. There are also other variations you can try, like the Peach Mezcal Margarita or the Spicy Peach Mezcal Mule.
Mexican Mint Julep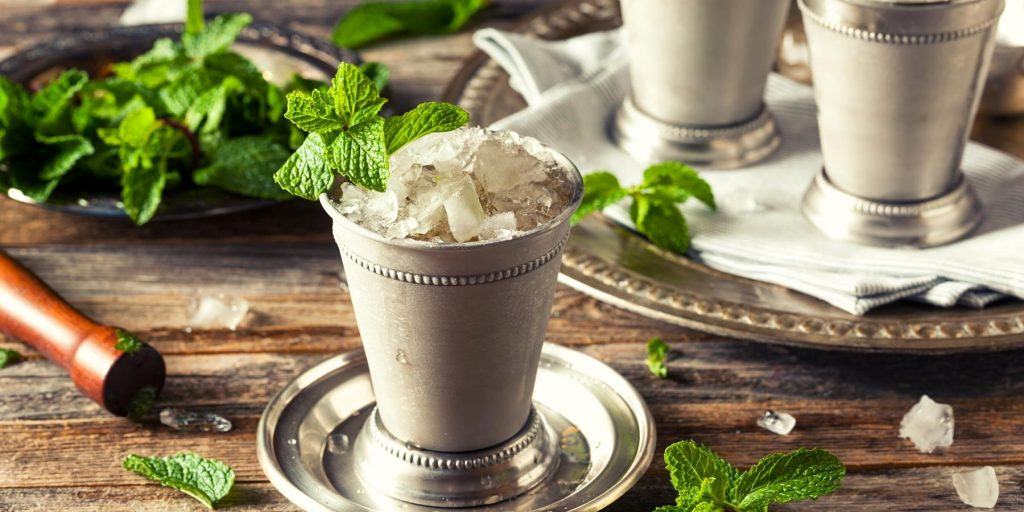 The Mint Julep is a classic cocktail most famous for being the signature drink of the Kentucky Derby, which takes place on the first Saturday every May. Similarly, Cinco de Mayo takes place on the 5th of May every year, and we think that's the only excuse you need to make a Mexican Mint Julep.
For this you'll be replacing the bourbon with mezcal and simple syrup with brown sugar. You're going to keep the mint and the crushed ice, but lose the bitters and add some spicy jalapenos instead. The smokiness of the mezcal bounces off the sweetness of the sugar and freshness of the mint. It's a thing of beauty!
Killer Bee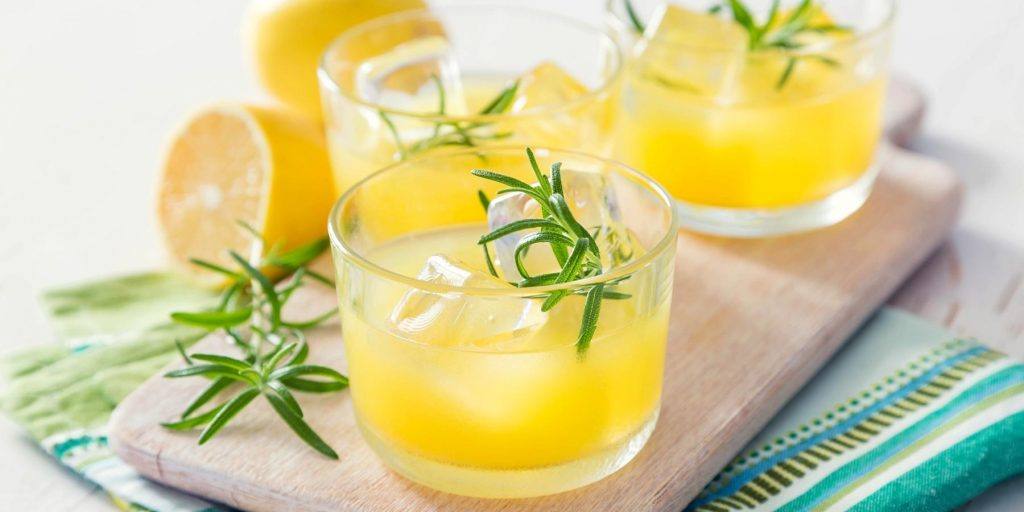 The Killer Bee is one of the easiest mezcal cocktails to shake up, and once you've tasted one it'll be hard to resist. Honey, mezcal and fresh lemon juice are the only three ingredients you'll need to make this killer cocktail. We promise you. Your friends will be buzzing with joy. Choose this cocktail if you're looking for an interesting drink to serve before dinner. It's the bees' knees.
Naked and Famous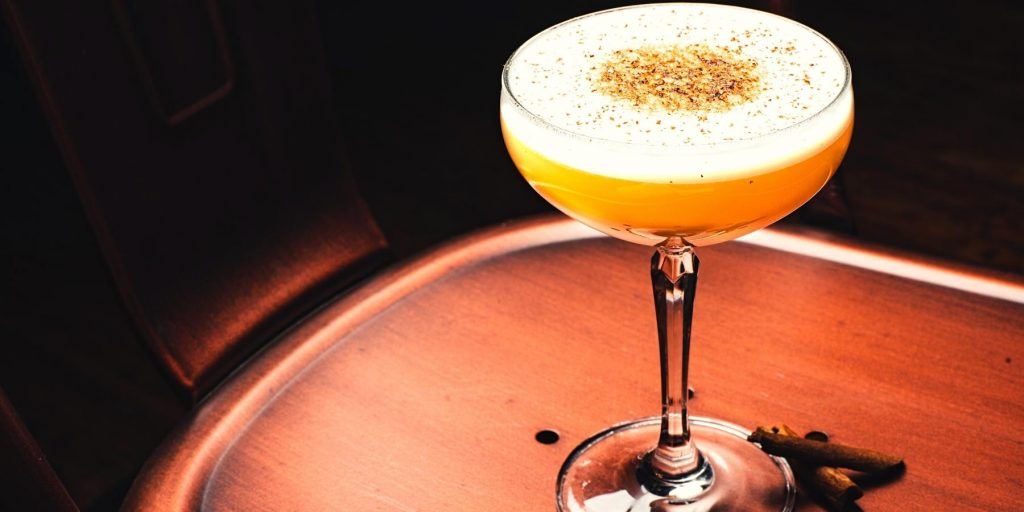 The Naked and Famous cocktail is an awesome cocktail made with mezcal, chartreuse, fresh lime juice and Aperol. It's a brilliant riff on the gin-based Last Word cocktail, with the addition of mezcal adding an earthy and smoky flavor, resulting in a very distinct cocktail. The Naked and Famous is on our list for good reason. But don't take our word for it. Go ahead: shake, strain and serve! You'll see. These mezcal cocktails are delicious.
Read next: A Beginner's Guide to the Different Types of Tequila
FREQUENTLY ASKED QUESTIONS
You'll be happy to know that mezcal mixes brilliantly with loads of drinks. From ginger beer, grapefruit soda, lemon-anything, apple cider and even beer, try them all and choose your favorite.
Skip the salt and lemon and serve mezcal the traditional way: with food. Add orange or grapefruit slices and guava. Another popular favorite is worm salt sprinkled on orange. It's called sal de gusano, which is a mixture of ground larvae, salt and chiles.
Repeat after us: Never freeze or refrigerate mezcal. It will dull the flavor. 
Mezcal is made with over 40 agave species and is produced in the state of Oaxaca in Mexico. You'll note it's distinct smokey flavor. That's because the agave plants are roasted in fire wood pits.
Store your opened bottle of mezcal in a cool, dry place away from direct sunlight.