10 of the Best New Year's Eve Cocktails to Clink this Year
September 30, 2022 by Anna-Bet Stemmet
Three, two, one – HAPPY NEW YEAR! Which New Year's Eve cocktails will you be clinking with friends and family this year? We've rounded up 10 amazing celebratory drinks that have that swanky NYE vibe – some are sparkly, some are warm, and some are full-on extra. Take a look to see which one will round off your New Year's celebrations to perfection.
1. Happy New Year Cocktail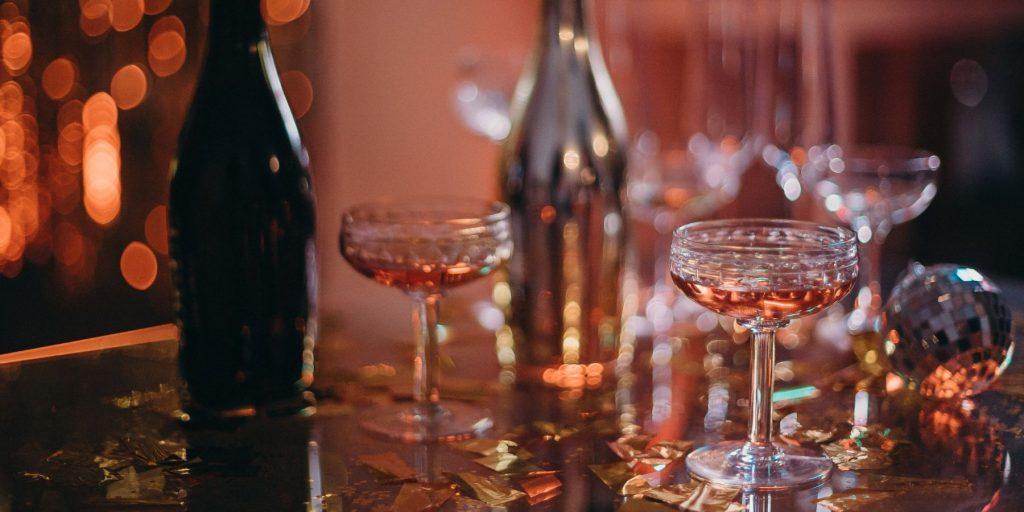 If you are looking for a drink that's sweet and delightful, but still packs a heady punch, the Happy New Year Cocktail is going to be right up your alley. Also, the name just kind of makes it perfect for the occasion (we love a thematic tie-in!).
This boozy cocktail combines 1.5 oz brandy, 0.75 oz ruby port, 0.75 orange juice, and 4 oz Champagne. The first three ingredients are combined in a cocktail shaker with ice, strained into a Champagne glass, and topped off with Champagne.
2. Kir Royale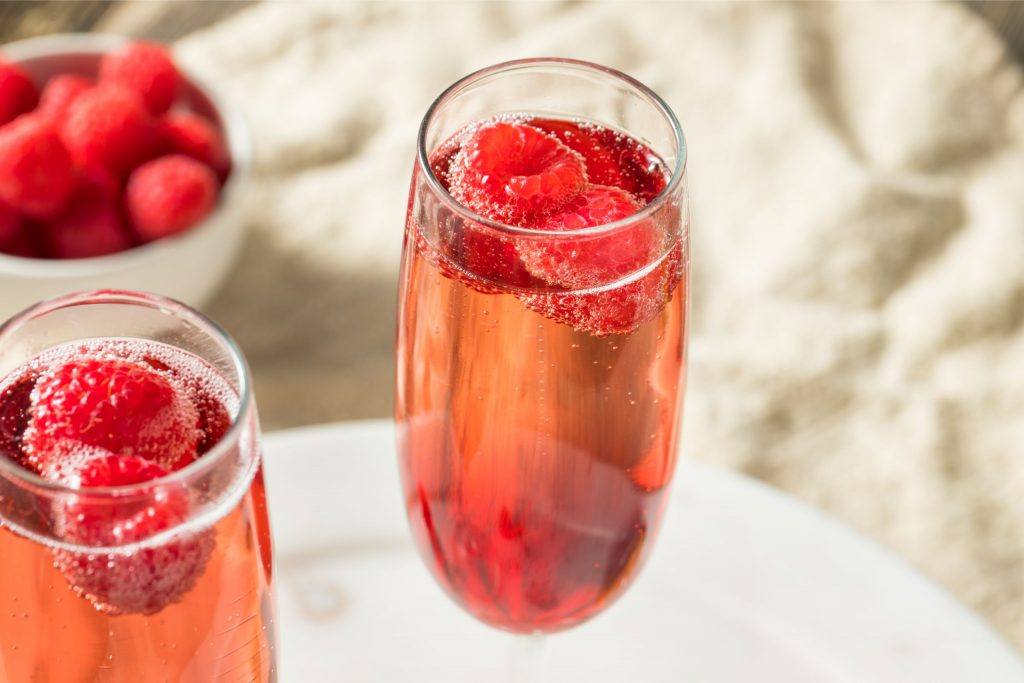 The best New Year's Eve cocktails are often a little sparkly, and you cannot go wrong with a classic Kir Royale. Also called a French Champagne Cocktail, it is one of those amazingly simple drinks that can make a complete newbie look like a seasoned pro when they pour it at home.
Champagne fan? Try our 10 Best Champagne Cocktails for Any Occasion
3. French 75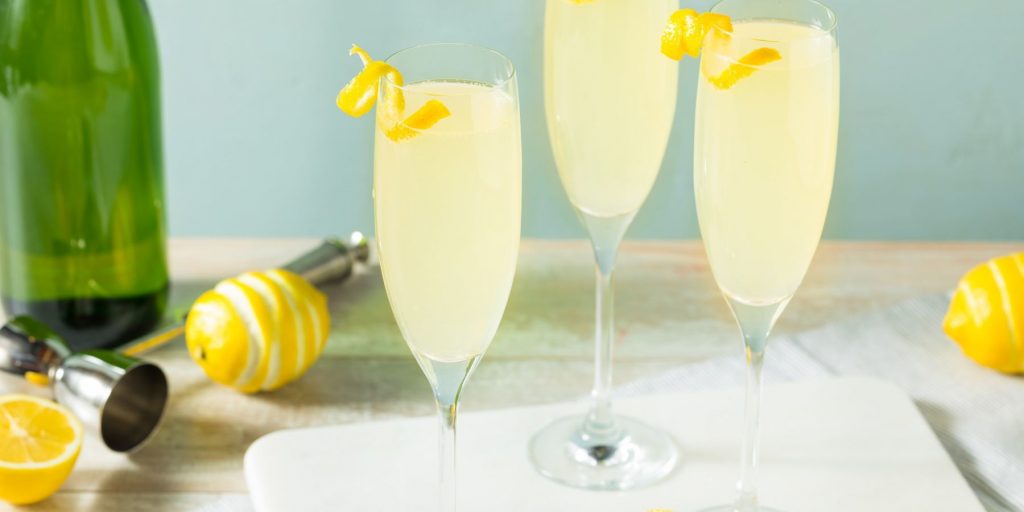 As far as festive New Year's Eve cocktails go, the French 75 will always get a tip of the hat from us. The cocktail combines gin, Champagne, lemon juice, and sugar syrup. The story goes that barkeep Harry McElhone chose the name because the drink had a fair amount of kick, which he likened to the firepower of the French 75mm field gun that was used during World War I.
4. Chocolate Martini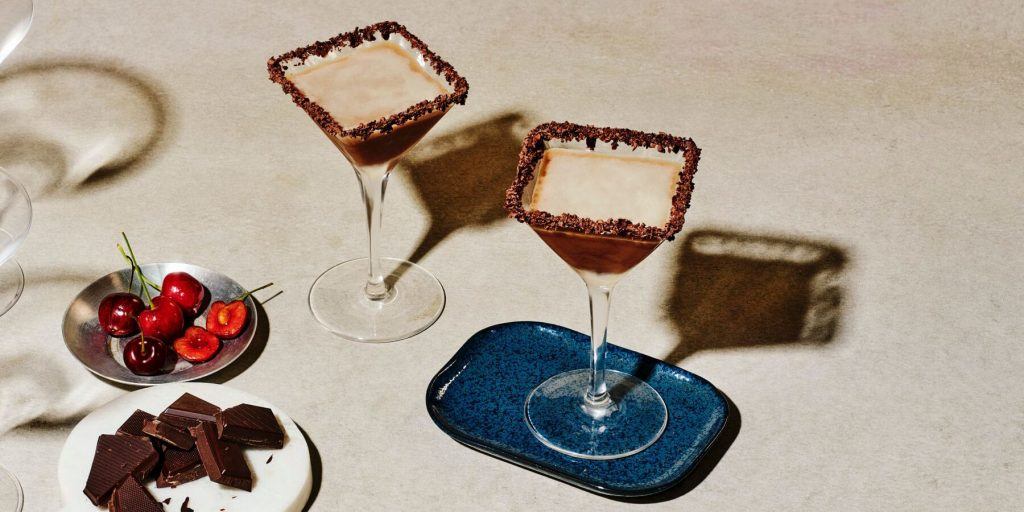 Fancy New Year's Eve cocktails don't always have to be effervescent. Since the stroke of midnight is normally quite a way into the celebration, it can be nice to serve a drink with a dessert-like vibe. The Chocolate Martini makes for an indulgent nightcap that's sure to impress your party guests. In this cocktail, sweetness and booziness come together for a tasty hit of chocolate in a glass.
5. Rich Coffee Cocktail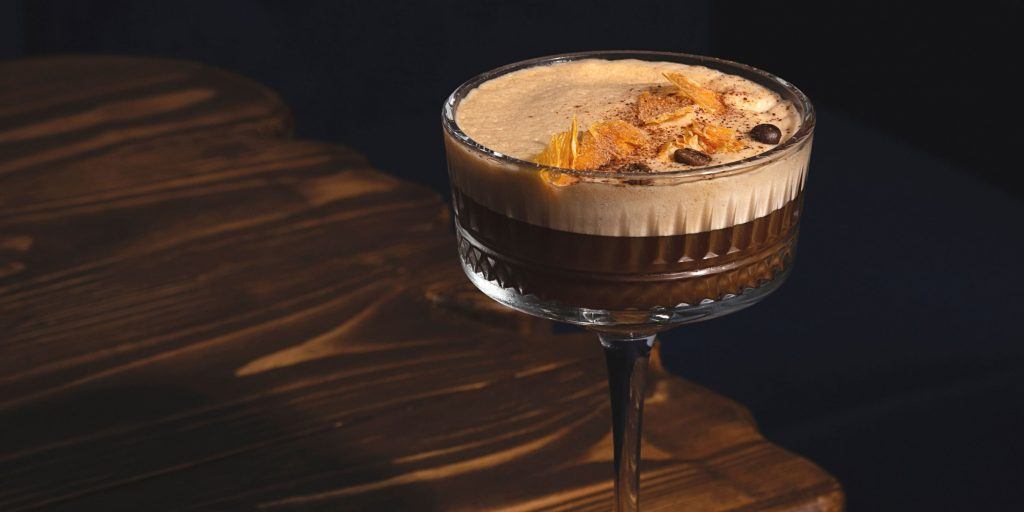 Also playing in the NYE nightcap space, the Rich Coffee Cocktail combines 1 oz creme de cacao, 0.5 oz Fernet-Branca, 4 oz coffee, and pistachio whipped cream to serve. You can also swap the Fernet-Branca for a liqueur like Cynar if you're feeling experimental, or perhaps some Frangelico if want to lean into the nuttiness of the overall flavor profile.
More like this: 9 Best Coffee Cocktails to End Your Evening with a Kick
6. Champagne Holiday Punch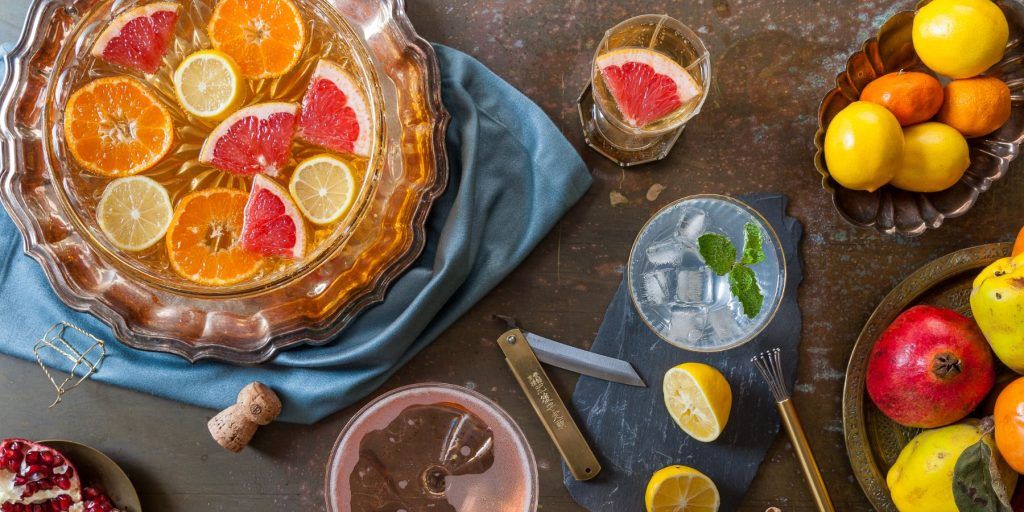 For a big-batch punch that is guaranteed to delight a crowd on NYE, we like to look to the Champagne Holiday Punch Cocktail. It contains 1.5 cups Bulldog Gin, 1 cup Champagne, 0.5 cup Grand Marnier, 1 cup club soda, 0.75 cup lemon juice, 0.5 cups simple syrup, 8 dashed of bitters, and plenty of ice. Garnish with fruit slices, star anise pods and grated nutmeg for a jolly holiday finish. This punch serves between 6 to 8 merrymakers.
7. Figgy Sparkler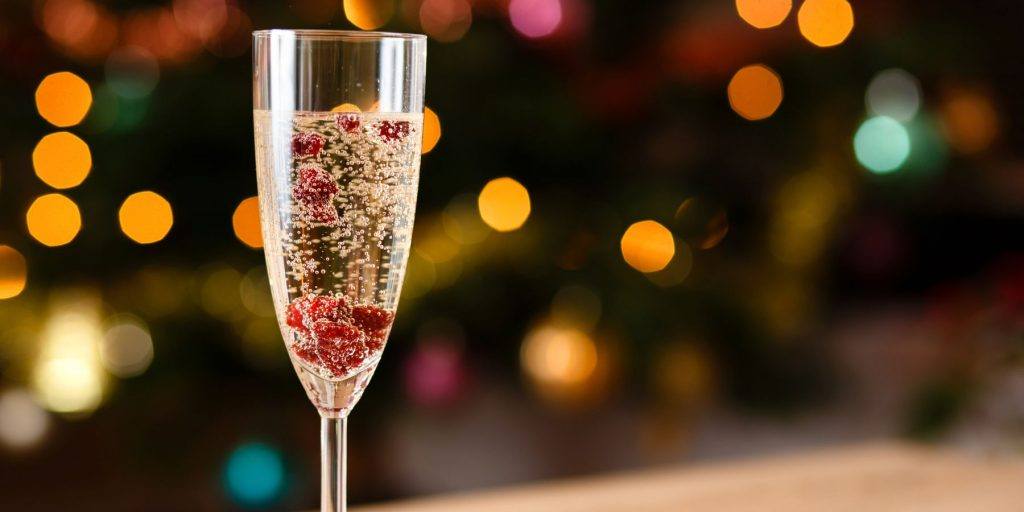 Fun New Year's Eve cocktails are always a treat! The Figgy Sparkler Cocktail is a jaunty, fruity drink that comes to the party with some interesting elements. It contains 0.5 oz SKYY Vodka, 4 oz of Prosecco, 1 medium fresh or dried fig, 2 orange slices, and a handful of fresh cranberries.
The fig, orange, and most of the cranberries are muddled with vodka and shaken with ice. It is then strained into a Champagne flute, topped off with the Prosecco, and garnished with the rest of the berries, as well as an orange twist.
8. Brandy Alexander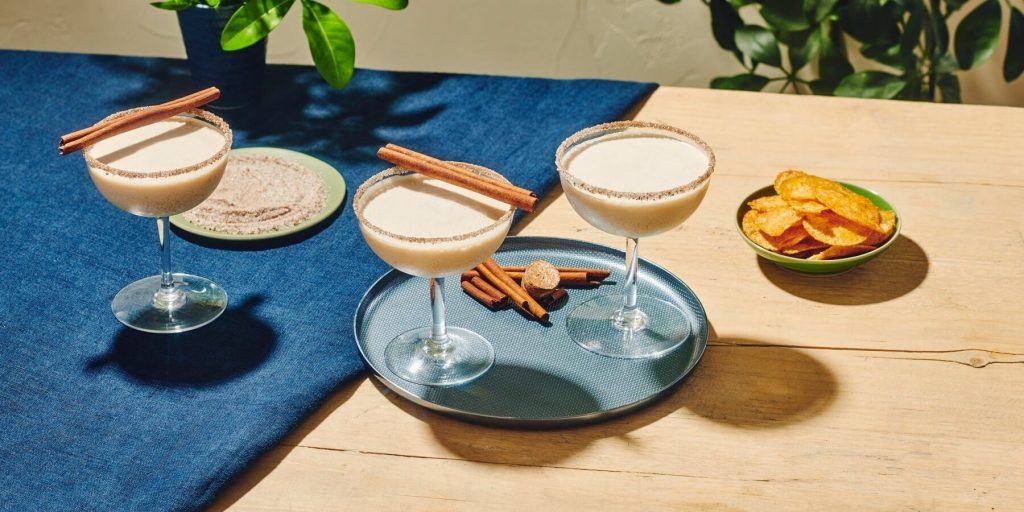 Glamorous, romantic, and oh-so-sweet, the Brandy Alexander cocktail features a delicious mix of brandy and chocolate liqueur, with the indulgent addition of cream for an extra smooth and silky texture. This boozy dessert cocktail is ideal for those who always crave an after-dinner sweet.
9. Hot Toddy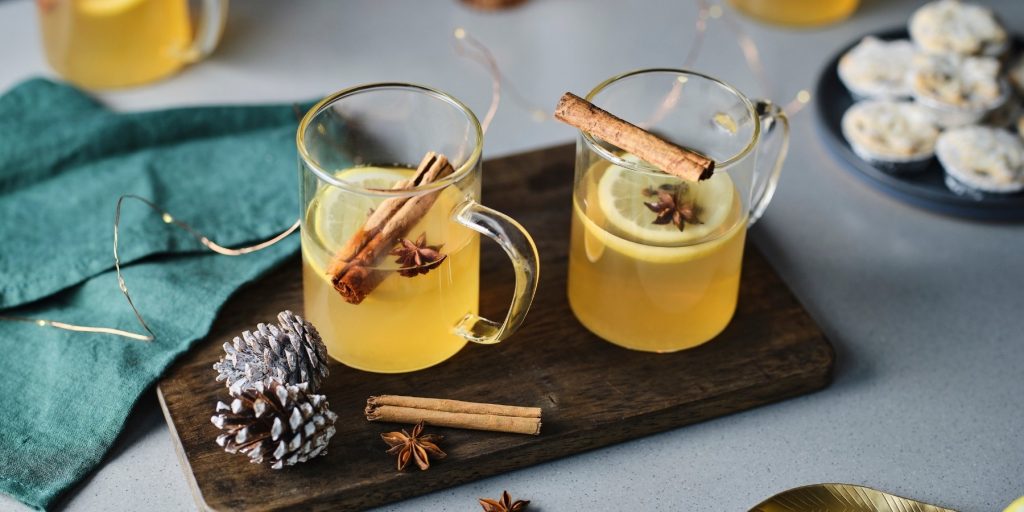 If you like to fold your hands around something soothing and warm at the end of an evening, the comforting Hot Toddy might very well be the New Year's Eve cocktail for you. As a nightcap, it gives you that same warm and cozy vibe you get when easing into the perfect hot bubble bath after a long day. Its ingredients are also things that you are likely to have around the house – Wild Turkey Bourbon, fresh lemon juice, brown sugar, cloves, boiling water, and sliced lemon.
10. New Year's Sparkler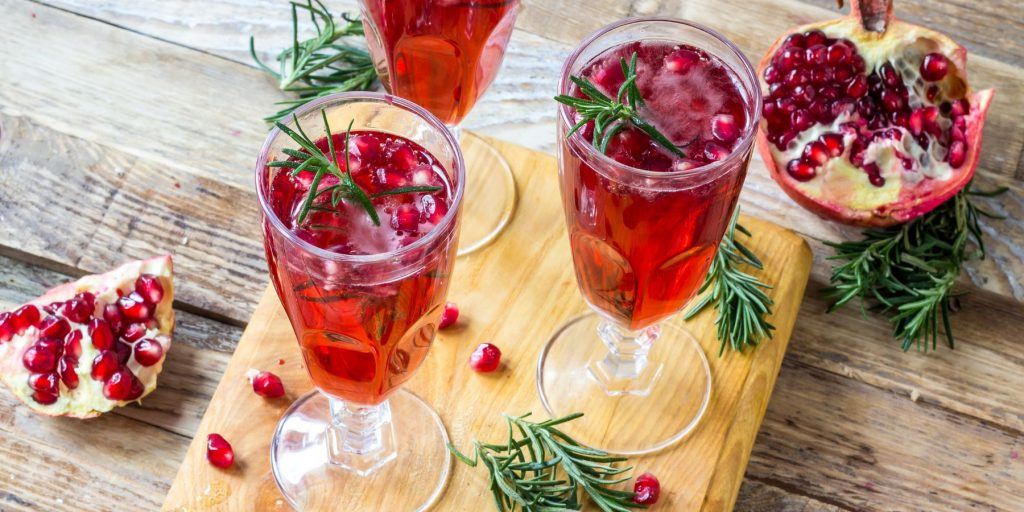 Keen on New Year's Eve vodka cocktails? Take the New Year's Sparkler for a spin! Add 1 oz SKYY vodka, and 0.5 oz pomegranate juice to a chilled Champagne flute, top it off with Champagne, and garnish it with a few raspberries. Magic!
There you have it – 10 fun and festive New Year's Eve cocktails to add to your drinks line-up this year.
FREQUENTLY ASKED QUESTIONS
Champagne and Prosecco are very popular on New Year's Eve, but there are also a variety of cocktails to choose from that contain gin, vodka, whiskey and rum. It all comes down to your personal taste.
A drink in a Champagne flute always looks very classy. This includes classics like the French 75 and Kir Royale.
While it's customary to drink a toast to the new year at the stroke of midnight on New Year's Eve, you don't have to drink alcohol to do so. You can have just as much fun with a mocktail or juice.