1960s Cocktails that are Still Legit Today
July 13, 2022 by Helena Lombard
They might be vintage, but these popular cocktails from the 60s are far out! You should recognize most of them because they're still as popular today as they were in the 60s. From the Manhattan to the iconic Dirty Martini, we've got a little bit of everything for your happy hour at home. Serve any of these classic liquor drinks if you're planning a 60s-themed party and letting loose with friends.
1. Manhattan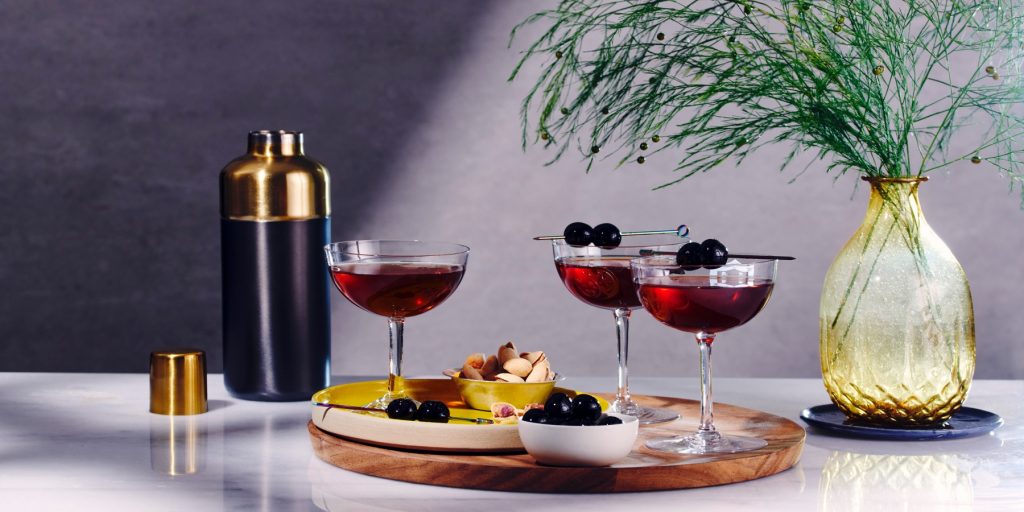 The Manhattan Cocktail is one of the most iconic 1960s cocktails around. Made with rye whiskey, sweet vermouth, and bitters, it's a potent cocktail best enjoyed by those who like cocktails with complex flavors and minimal sweetness. Taste-wise, you'll notice it's pretty similar to an Old Fashioned, but with a much lower sweetness level. Lucky for you, we have the best Manhattan cocktail recipe you will ever make. Serve these while mellowing out with your friends on a chilly evening.
2. Old Fashioned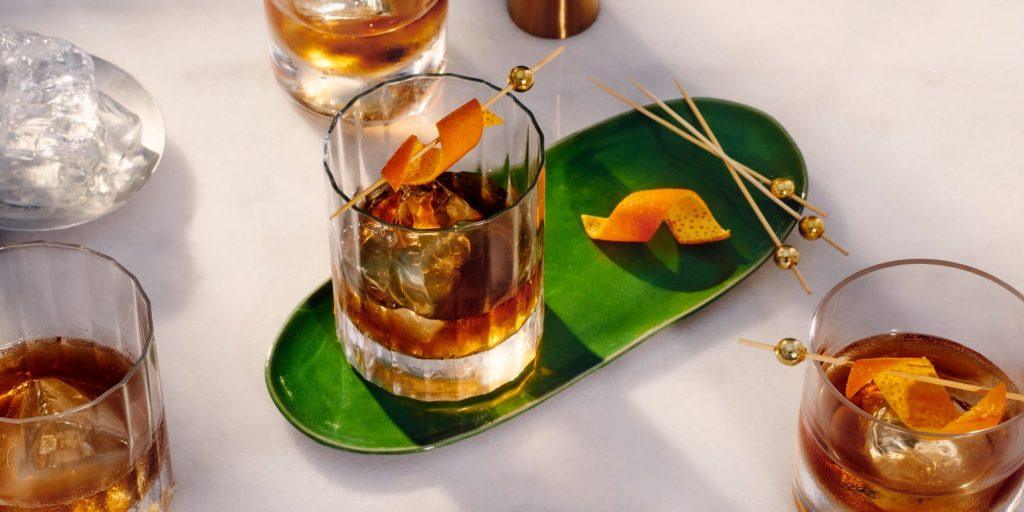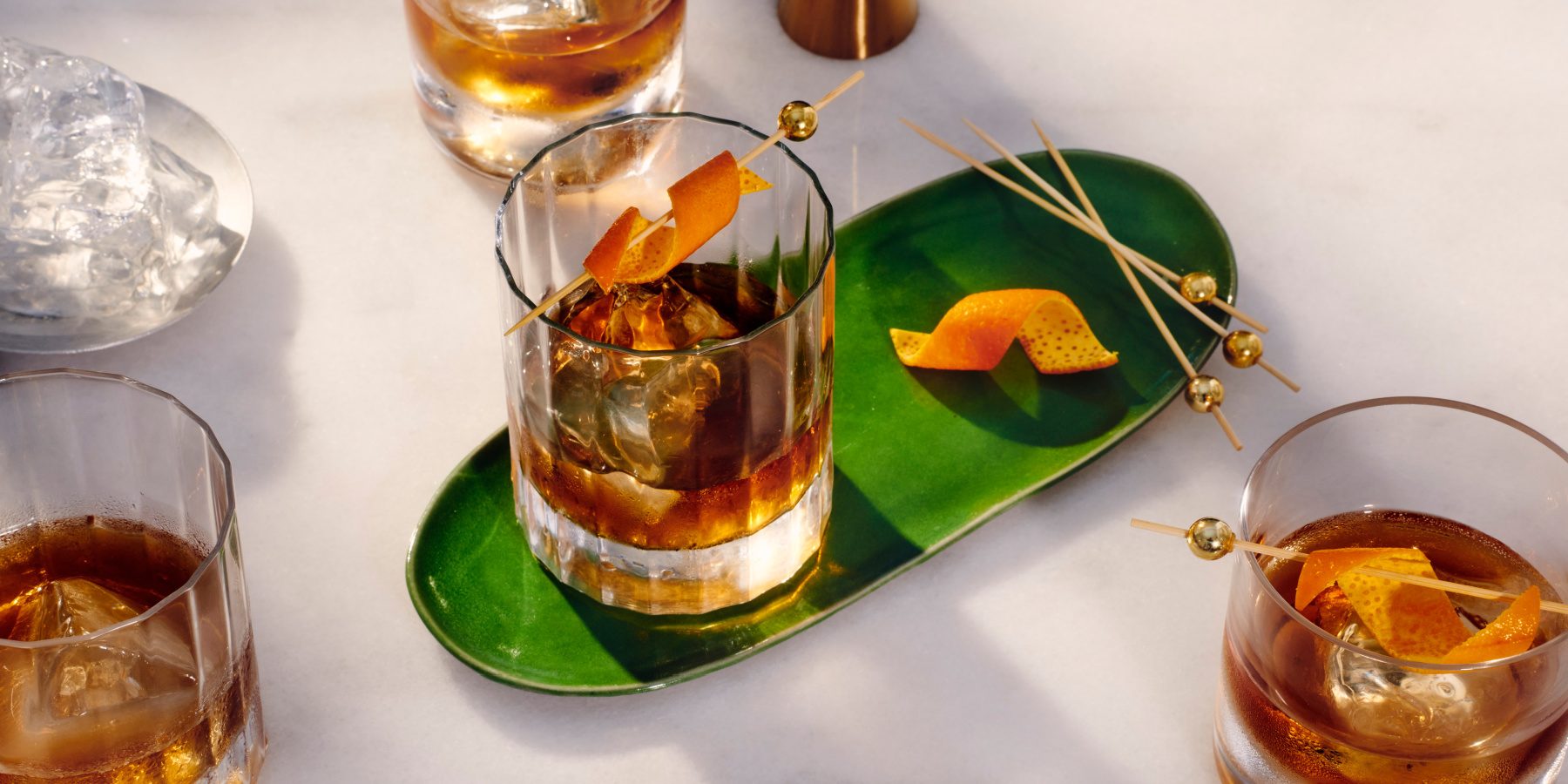 Just like the Manhattan, the Old Fashioned cocktail oozes 60s vibes. The name alone might conjure images of leather armchairs, smoky gentlemen's clubs, and scenes from Mad Men. Make these classic liquor drinks with bourbon and sweet vermouth, add a dash of bitters and garnish them with a fragrant orange twist and sweet maraschino cherry. This is a brilliant drink that just about everyone will dig.
3. Whiskey Sour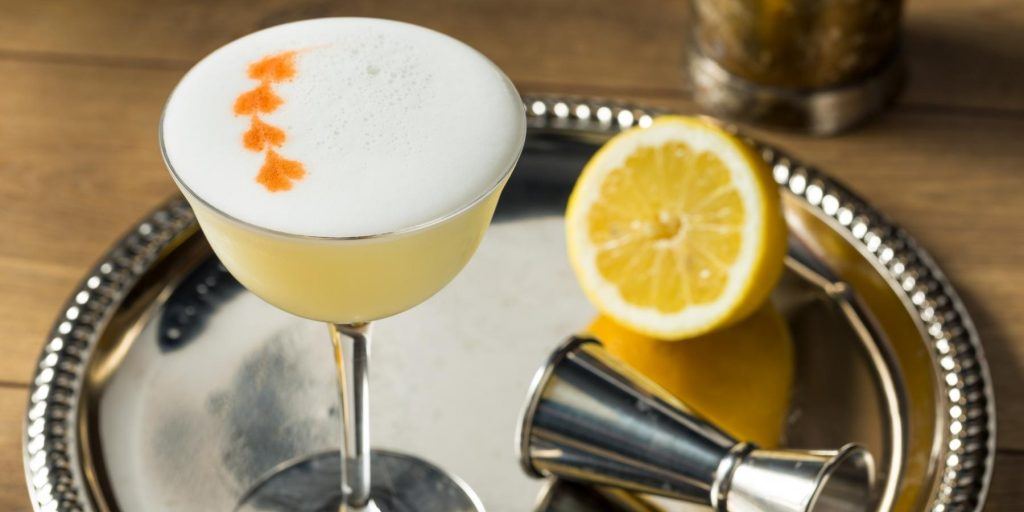 Whiskey lovers looking for a refreshing warm-weather drink will love the Whiskey Sour. To make one of these popular cocktails from the 60s, you will dry shake whiskey, lemon juice, simple syrup, and raw egg white in a cocktail shaker. This foamy drink is served on the rocks, and once you've tasted one, it might just become one of your favorite drinks for summer. And those opposed to raw egg (or if you're vegan) can replace it with chickpea juice (also known as aquafaba).
PS: If you ever need an excuse to mix up one of these classic liquor drinks, mark the 25th of August on your calendar for National Whiskey Sour Day. That's right. This drink is so popular it has a whole day dedicated to it. Groovy baby!
4. Mint Julep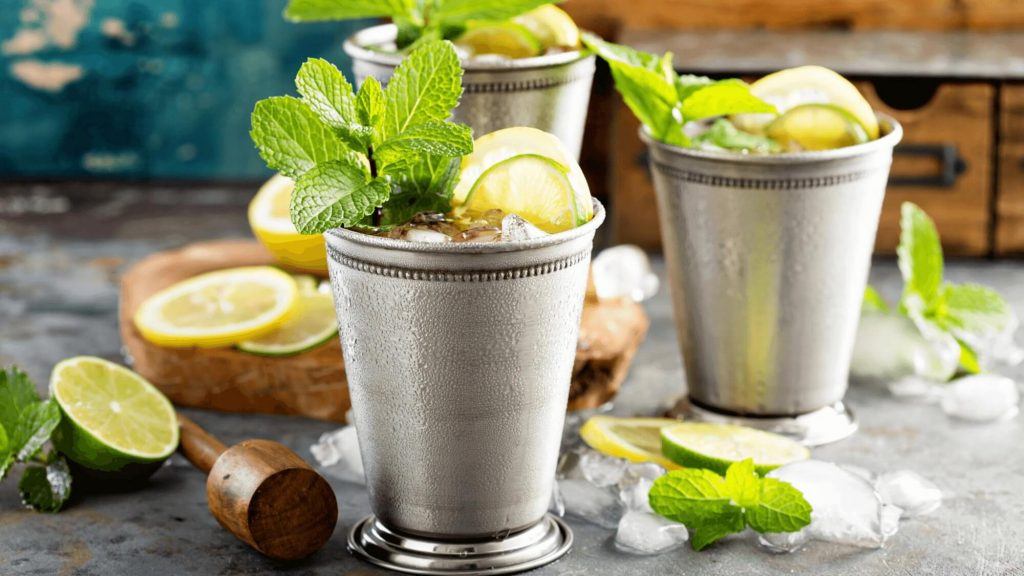 The Mint Julep is one of the most popular bourbon-based summer cocktails and, according to tradition, is a legit reason for you and your friends to enjoy a cocktail in the morning. Alternatively, if morning drinking isn't your cup of tea, make the Mint Julep as a refreshing pick-me-up on a hot day. Served in a pewter cup for that extra frost factor, this Gatsby-era slow sipper is best served with 1960s cocktail party food to soak up all that bourbon.
5. Sidecar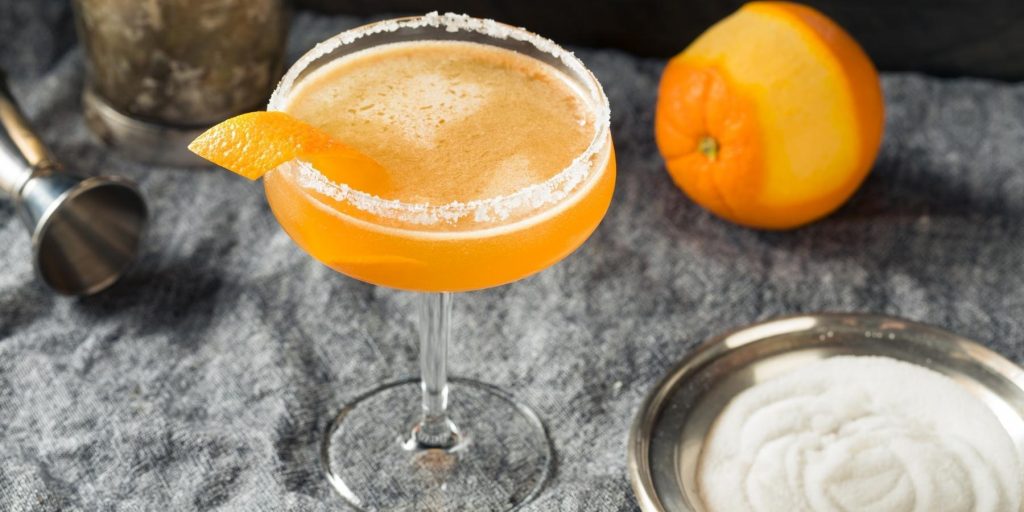 The Sidecar is a delightful sour cocktail made with cognac, orange liqueur, and freshly squeezed lemon juice and is one of the most popular cocktails from the 60s that is making a comeback. Invented back in the 1920s, this classic drink made a few appearances on the big screen over the years in movies like That Funny Feeling (1965), Indiana Jones and the Last Crusade (1989), and Dreamers (2003). In fact, there are loads of different Sidecar recipes to experiment with, from the Big Apple Sidecar to the Chambord Sidecar. We prefer the balanced sweet and sour flavors of the simple version. Play around with the proportions and make it your own.
6. Moscow Mule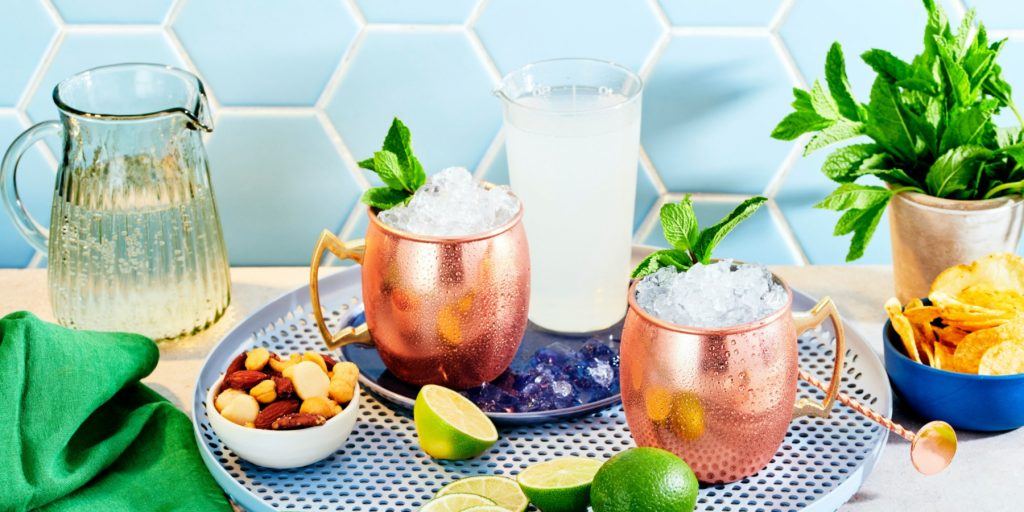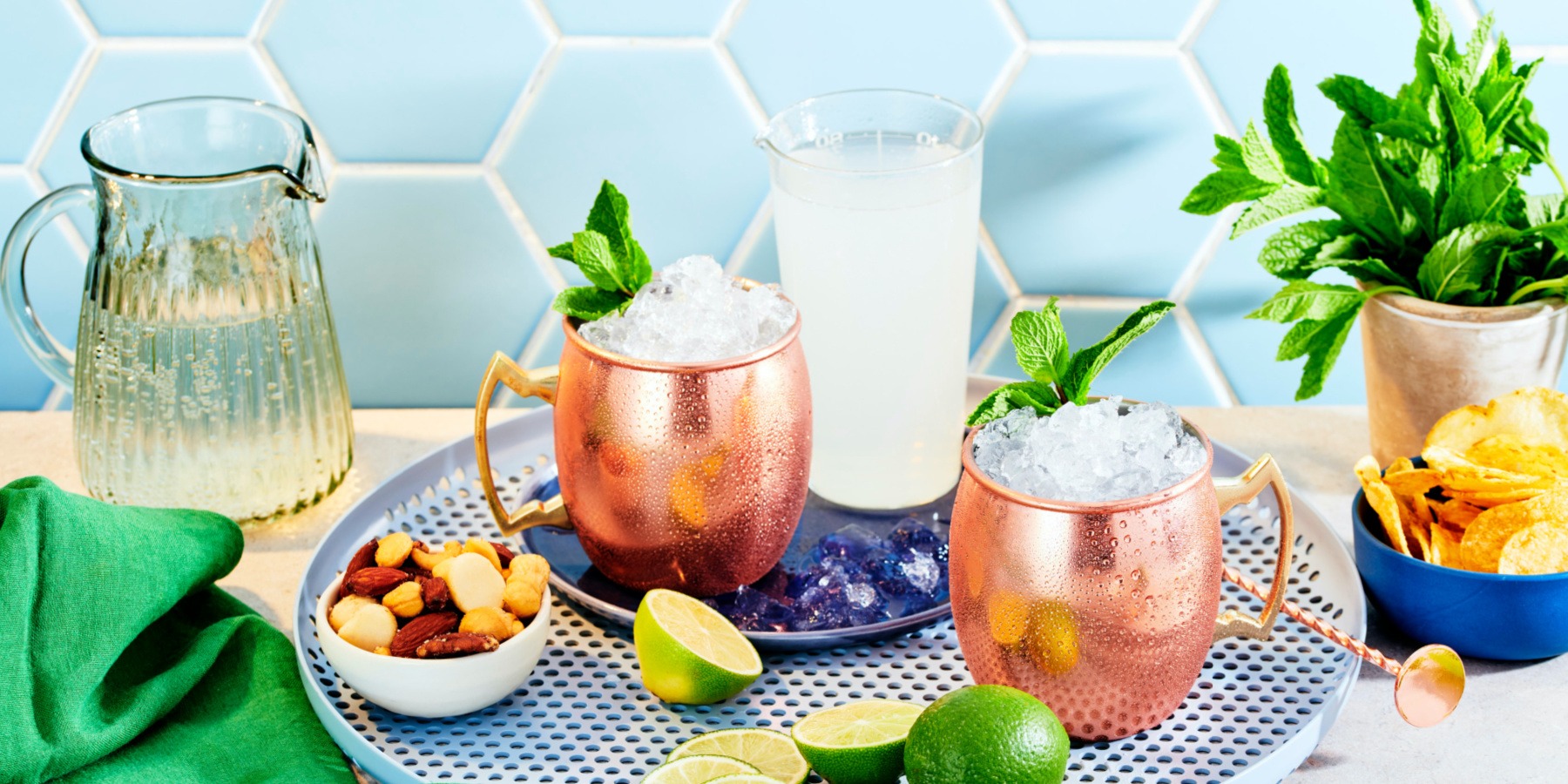 The Moscow Mule is a refreshing cocktail created in the 1940s in New York and shot to fame for decades after its creation. To make one of these classic on-the-rocks drinks, pour vodka, lime juice, and ginger beer over ice in a copper mug and stir until combined. Garnish with fresh mint and a wedge of lime for added freshness. These popular 1960s cocktails are making a big comeback and will be a showstopper all year round.
7. Bloody Mary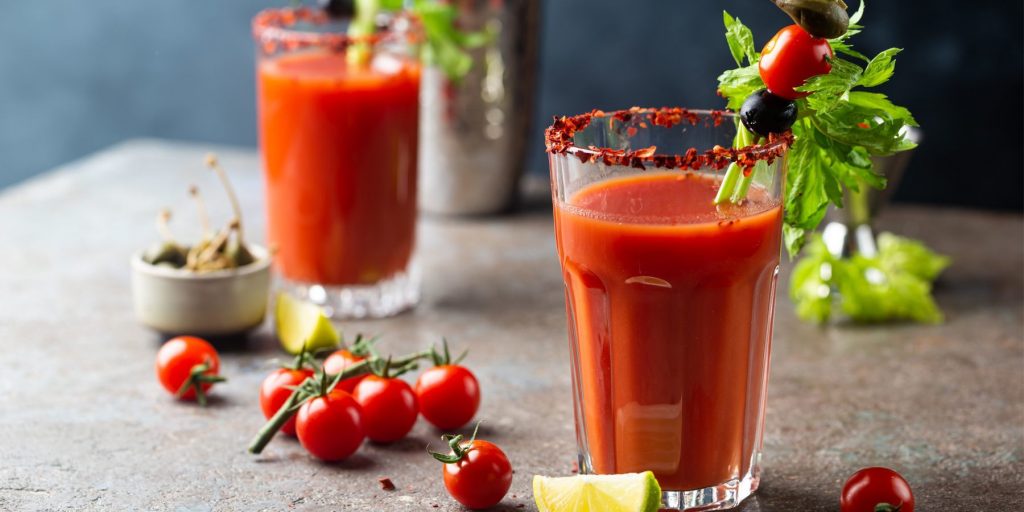 Looking for the hair of the dog? The please-pick-me-upper? The iconic brunch cocktail best served the regretful morning after the raucous night before. Then a Bloody Mary is the answer. This famous 'hangover cure' is simple to make with vodka, tomato juice, horseradish, Tabasco, Worcestershire sauce, pickle juice, salt, and pepper. And you can really put your own spin on it when it comes to garnishing options. So, get a little retro and garnish this red lady with smoked jalapeno peppers, spicy buffalo wings, zesty lemon stuffed olives, or shrimp kebabs. When it comes to garnishing options, the only limit is your imagination.
8. Gimlet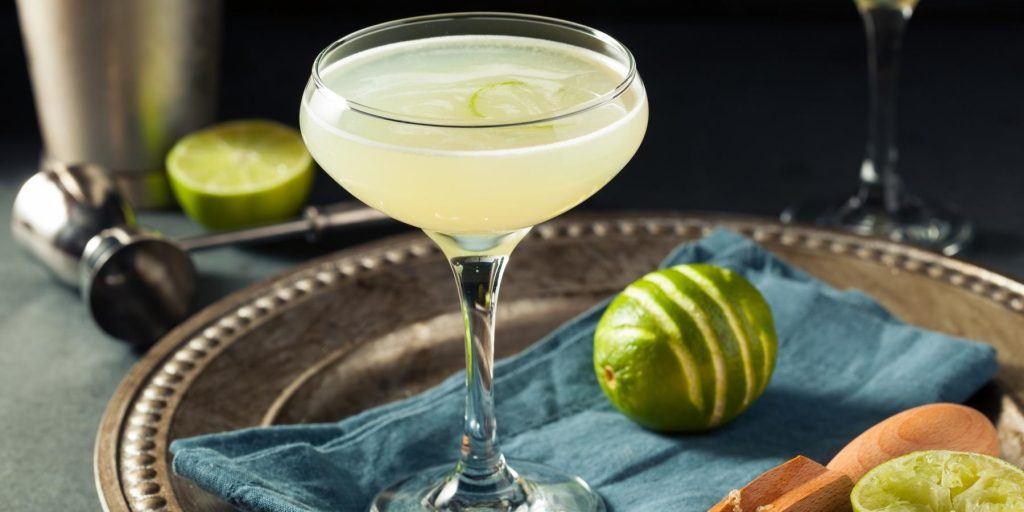 The Vodka Gimlet was Betty Draper's drink of choice in the hit TV show, Mad Men, and we love a bit of tragic Betty. This super simple 2-ingredient sipper was popular alcohol in the 60s but has been updated since. The Betty Draper version would no doubt have been made with lime cordial, whereas today's recipe calls for fresh lime instead. You can make it either way and use gin instead of vodka. Make this fab Vodka Sour for friends who are also mad about the 60s.
9. White Russian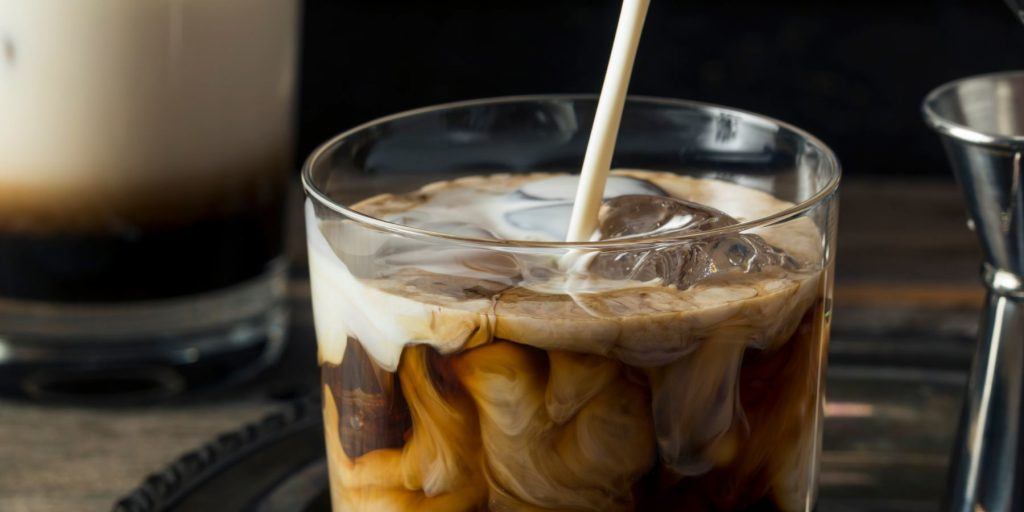 Get ready for one of the most indulgent coffee cocktails you'll ever mix together. The White Russian, made famous by Jeff Bridges in the 90's film, The Big Lebowski, the White Russian tastes like boozy melted coffee cream, and it's absolutely dreamy. The best part? You can make these in 5 minutes flat. First created in the 40s and at its most popular in the 60s and 70s, this old-school drink is making a comeback, and we couldn't be happier. So, if it's an indulgent dessert cocktail you're after, the White Russian abides.
10. Mai Tai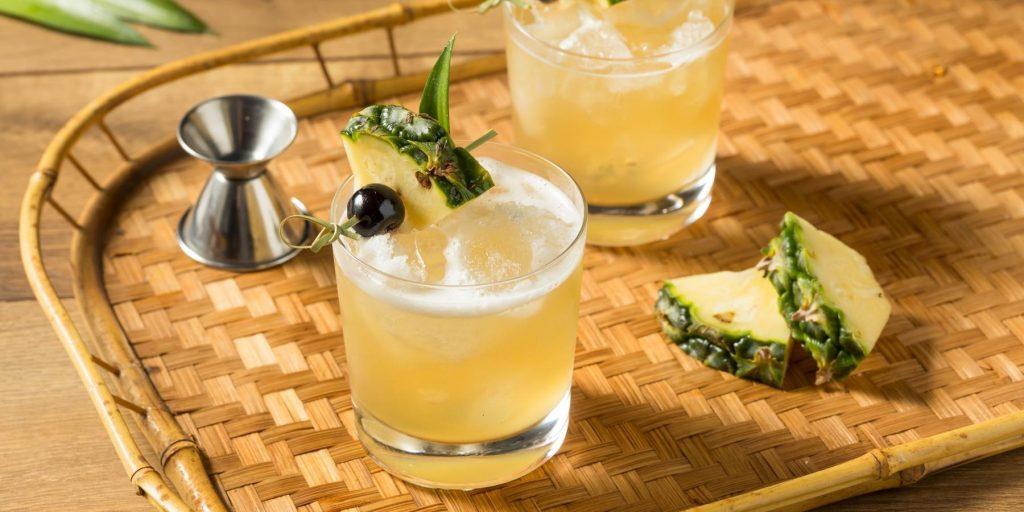 The Mai Tai was created in the 1940s but shot to fame and became one of America's most popular cocktails in the 60s. Not surprisingly, Mai Tai means "out of this world' in Tahitian, and once you taste this tropical tiki drink, you'll be stoked. Made with rum, orange curaçao, fresh lime juice, and almond syrup, this tart cocktail is very rum-forward, with a gentle orange and lime finish.
11. Grasshopper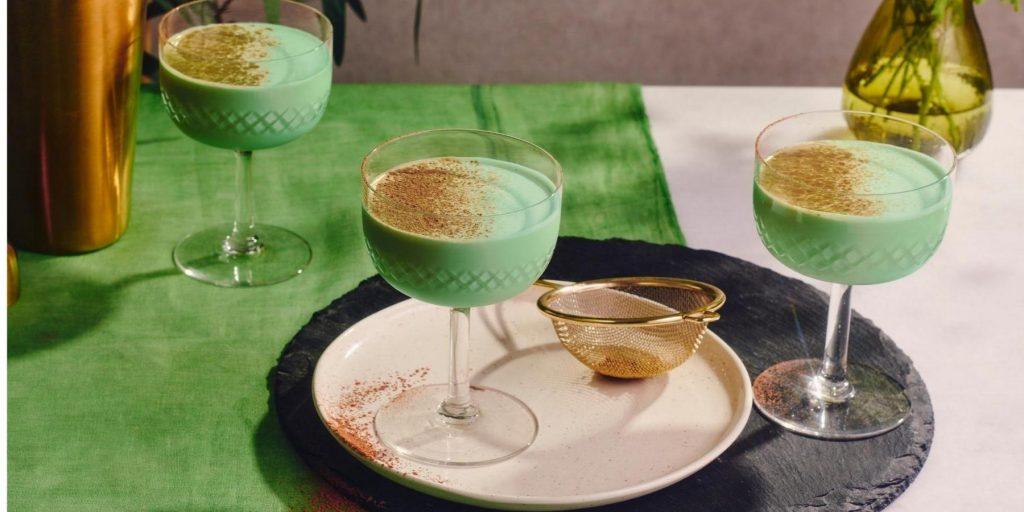 These minty sippers were extremely popular cocktails in the 60s. So popular, in fact, that it has a special place on IBA's list of official cocktails. The Grasshopper is easy to make with just three ingredients: crème de menthe, crème de cacao, and heavy cream. Serve these at St Paddy's celebrations, on Christmas, and whenever you crave a creamy, boozy choc-mint milkshake. Served in a frosted martini glass, it's an iconic and sophisticated green drink. Oh, and if you want it to be a little stronger, add a splash of vodka to the mix.
12. Dirty Martini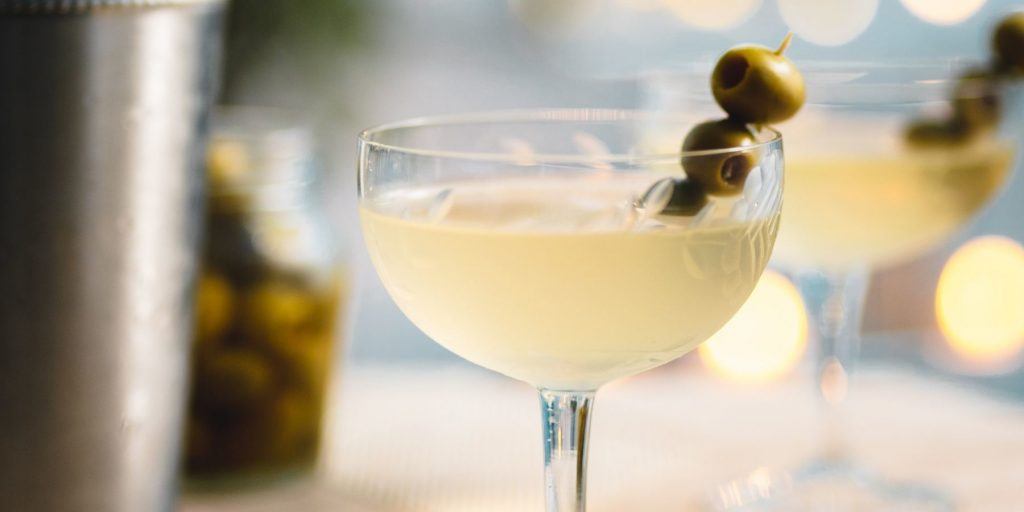 From sweet to savory, the Dirty Martini is up there with our favorite cocktails ever created. It's simple, glamorous, and easy to whip up in a flash. To make this classic 60s drink, you'll be adding a splash of olive brine or juice to the Classic Martini. Tastewise the brine adds a lovely saltiness to the drink while still maintaining the same complex flavors of the vodka and dry vermouth that we've come to love in martinis.
FREQUENTLY ASKED QUESTIONS
The White Russian was the most popular cocktail in 1961. This classic cocktail has since become a cult classic after the release of the hit film The Big Lebowski in the 90s.  
A retro cocktail is a vintage cocktail from the 60s—and there are loads of popular options if that's what you're looking for. Some groovy options include Mai Tai, Manhattan, Sidecar, and Gimlet.