25 Best Cocktail Party Menu Ideas
March 21, 2023 by Anna-Bet Stemmet
Have we got a fantastic selection of easy cocktail party menu ideas for you! Dreaming up tasty canapés for a DIY event can be tricky sometimes, and we like to keep things fuss-free. So, here you go – our effortless cocktail party design system and a list of our go-to snacks to serve in spring, summer, winter, and autumn.
What to consider when designing a cocktail party menu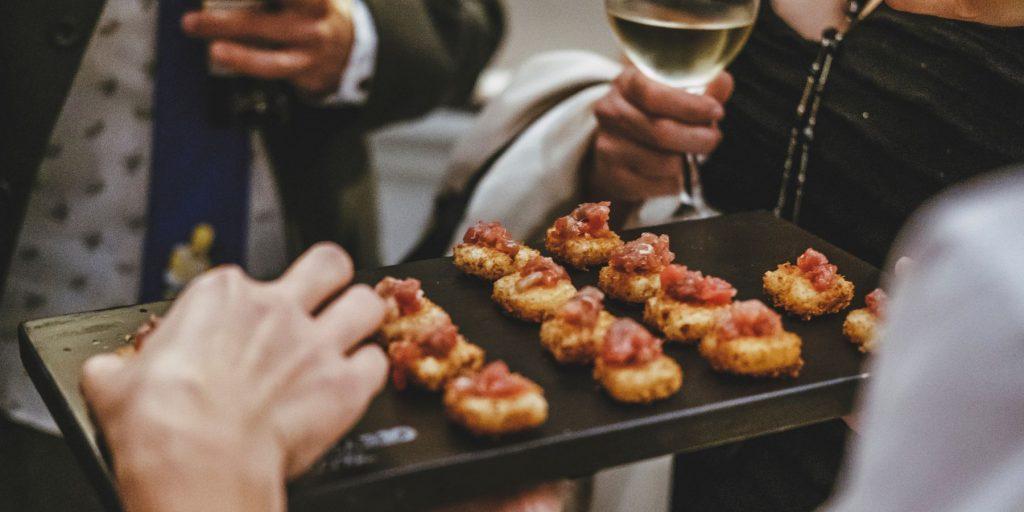 When mulling over menu ideas for a cocktail party we like to follow our tried-and-tested five-step system. We suggest you do the same.
Consider the theme of the event.

Not every cocktail party will have a theme, but for those that do, we like to lean into the overarching vision. For instance, if you are hosting a Hawaiian luau, it's nice to have some leis and

Tiki drinks

in the mix.

Remember the style of the occasion.

Will it be a casual backyard get-together for a few friends, or are you hosting a more formal affair with colleagues? The more formal the event, the more elevated your menu items should be.

Work according to crowd size.

Suitable

cocktail party menu ideas for 100

people will differ quite a bit from manageable

cocktail party menu ideas for 20

. This is especially true if you are hosting at home and doing the catering yourself.

Enquire about dietary requirements.

Before you firm up the

cocktail party menu ideas

for your event, reach out to your guests and find out if someone has particular dietary requirements. Knowing this beforehand will allow you to tailor a menu with canapé options for vegetarians, vegans, lactose-intolerant guests, visitors who require Halal food, and more.

Design food & drink pairings.

Next up, it's time for the fun stuff – food and drink pairings! This is where you get to show off your creative side and create inspiring taste sensations for your guests to enjoy.
To make things nice and easy, we've kept things simple with a list of cocktail party food menu ideas that are relatively quick to assemble at home, even if you aren't a trained chef.
Spring cocktail party menu ideas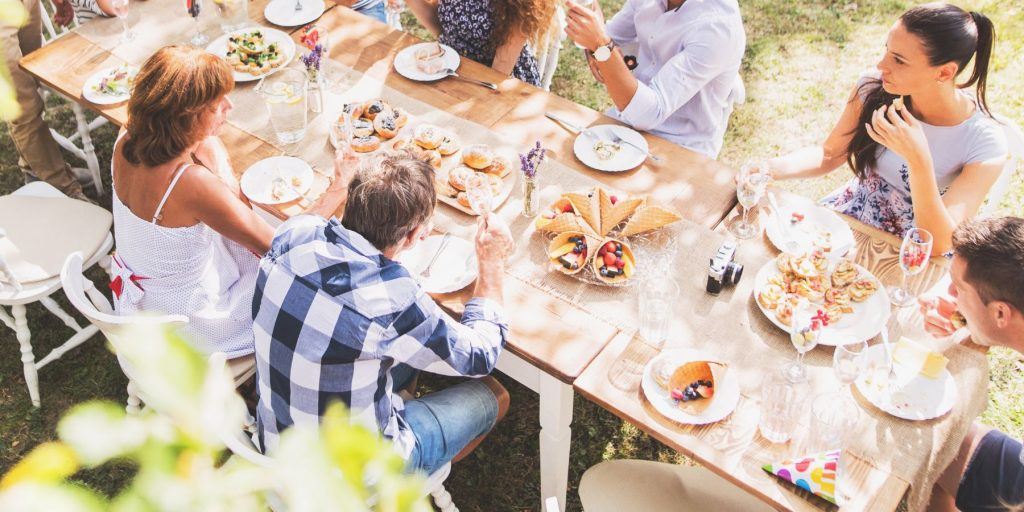 When the scent of blossoms is in the air, and the weather turns friendly, cocktail party fare should be fresh, fragrant, and ideal for outdoor entertainment. Here's a list of five food and cocktail pairings that are tailormade for the prettiest season of them all:
Summer cocktail party menu ideas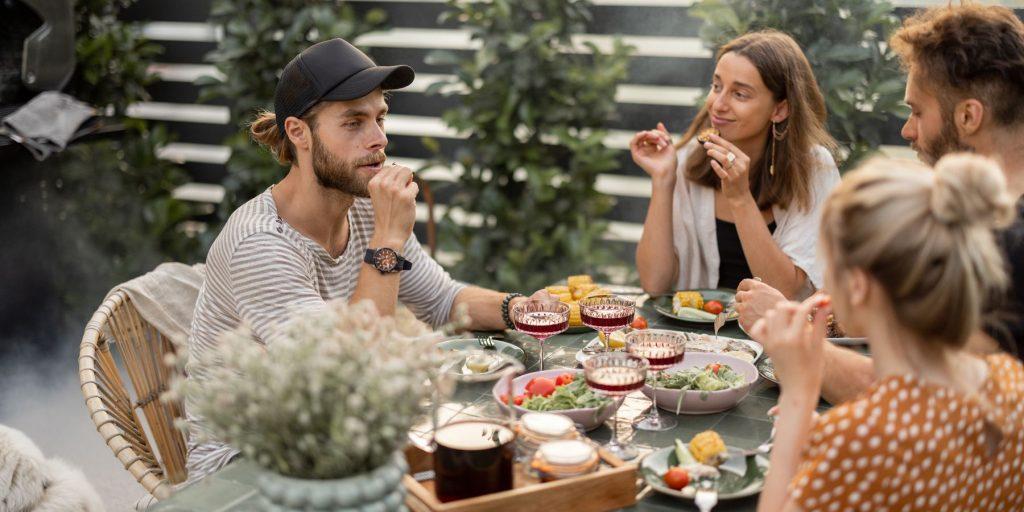 There are few things as satisfying as a warm-weather get-together with friends and fam, which of course calls for some amazing eats and treats. Here are five gorgeous combos to choose from:
Read more: Are Mocktails Healthy? Here's the Skinny
Autumn cocktail party menu ideas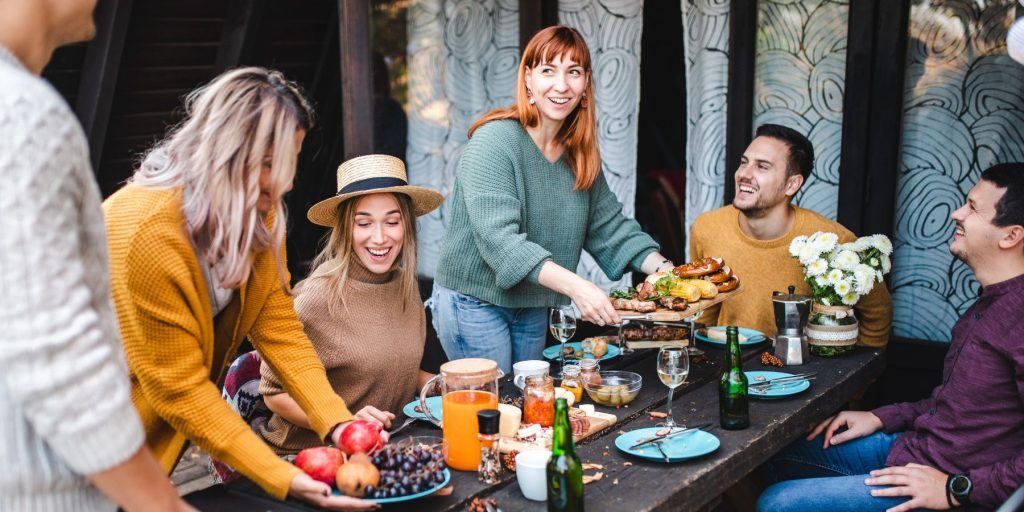 As the morning breeze gets cooler and the turning leaves transform the landscape into a velvety background of amber, russet, and gently glowing crimson, the time comes to settle in and get ready for the cosy season. Here are five food and drink pairings that take full advantage of this season's most iconic flavors:
Winter cocktail party menu ideas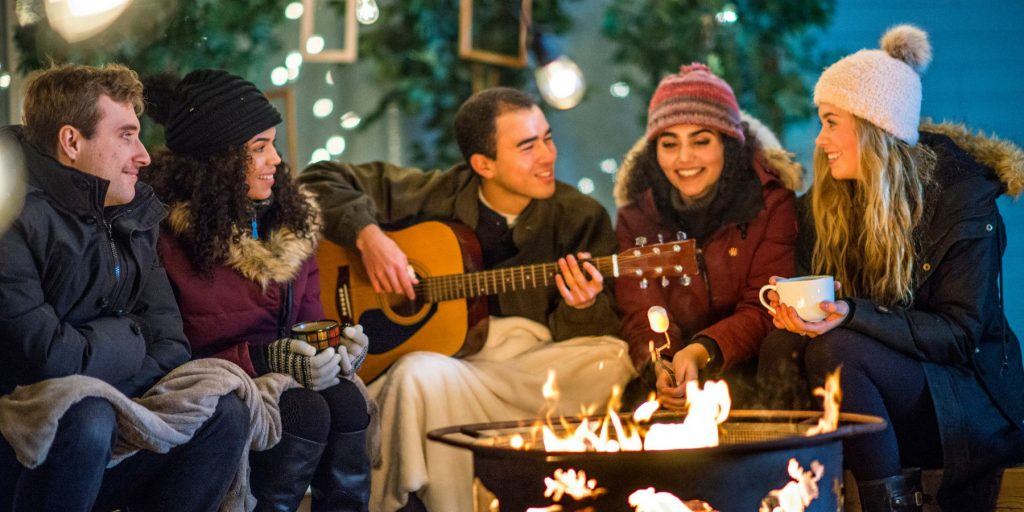 Looking for cocktails and snacks to fend off the cold and warm you from the inside out? Step right up – we've rustled up our five wintery faves:
Christmas cocktail party menu ideas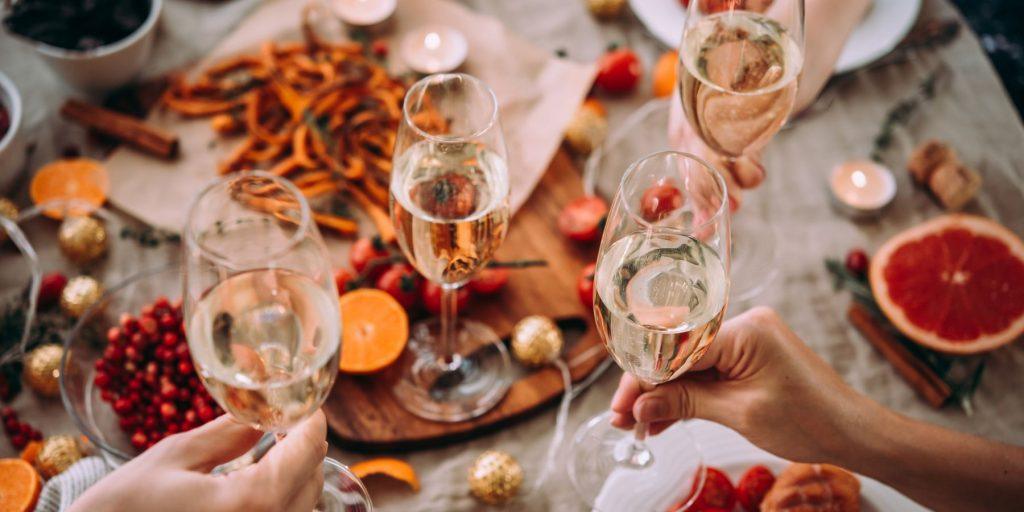 Have yourself a very merry Christmas with our selection of five festive season cocktail and canapé pairings to put some extra cheer into your yuletide celebrations:
FREQUENTLY ASKED QUESTIONS
Cocktail parties call for fun, bite-sized eats that are chosen to pair beautifully with the mixed drinks on offer. Served in the form of hors d'oeuvres or canapés, it can be passed around by waiters, set up at individual food stations, or arranged as a harvest table from which guests can serve themselves.
A good rule of thumb is to provide your guests with a choice of at least five different canapés at a cocktail party.