13 of the Best Warm Winter Cocktails to Stave Off the Cold This Season
November 12, 2022 by Anna-Bet Stemmet
When winter announces itself with the hush of new snow or a pitter-patter of rain that pelts against the window, warm winter cocktails are a thing of beauty. Wrapping your hands around something toasty is a delightful way to lean into the singular beauty of the colder seasons.
Here are thirteen warm winter cocktail drink recipes that are tailor-made for cozy moments with friends and family.
1. Warm Mulled Wine cocktail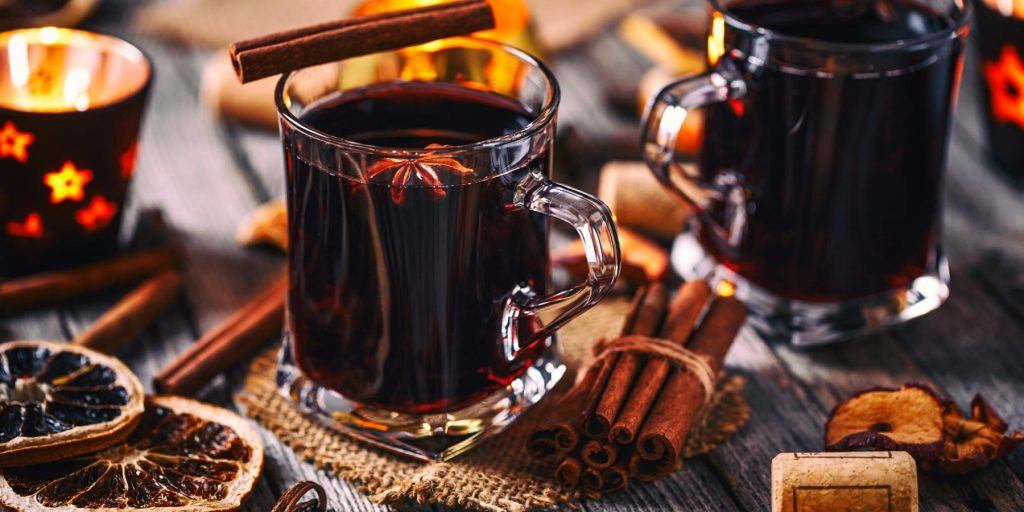 Arguably one of the best warm winter cocktails of all time, the Warm Mulled Wine cocktail layers warming spices with fragrant red wine and Bisquit & Dubouché VSOP cognac. We love adding star anise, clove, cinnamon, and pink peppercorn, but you can adjust the spices to suit your own taste. A spoonful of maple syrup or honey adds a beautiful sweet touch that pulls the flavour profile together in the most delicious way.
2. Hot Buttered Rum cocktail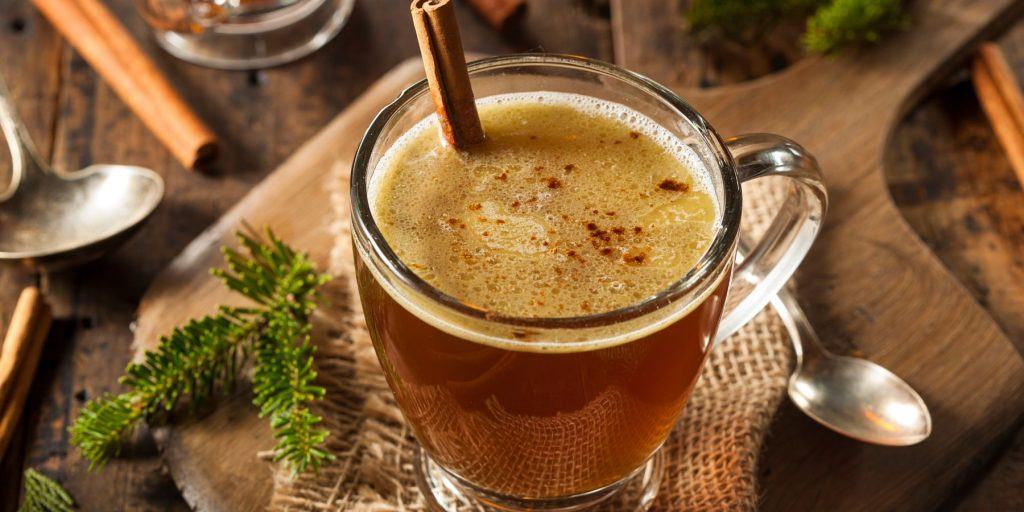 This traditional American holiday cocktail is a staple of wintery get-togethers. To make two, you combine 1 tablespoon of light brown sugar, 1 teaspoon of ground cinnamon, and half a teaspoon of nutmeg in a bowl with 2 tablespoons of unsalted, melted butter, and 90ml of Appleton Estate rum. Divide this between two heatproof glasses, top with boiling water, stir well and garnish with a cinnamon stick.
Sound good? Here's more! All The Hot Rum Cocktails You Will Ever Need
3. Warm Irish Coffee cocktail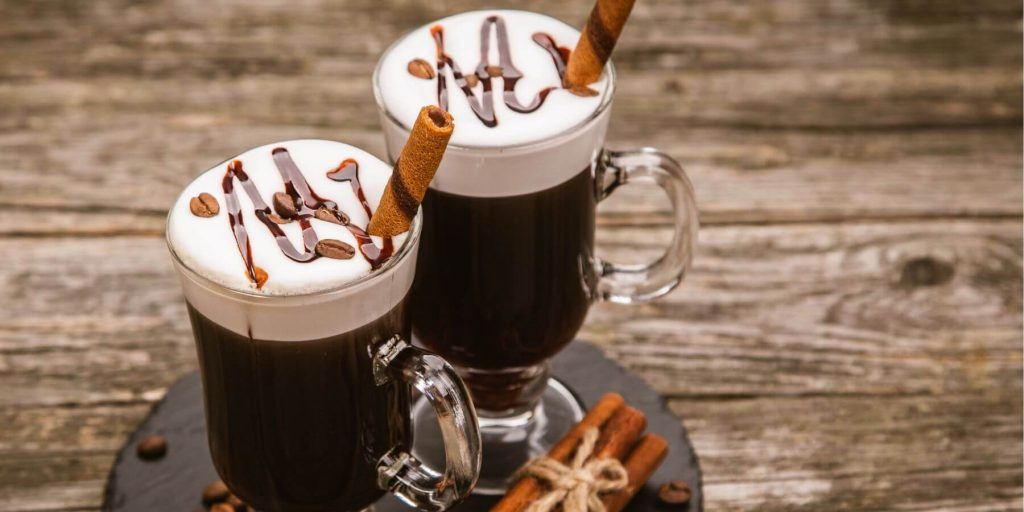 The Warm Irish Coffee cocktail is a firm favourite of java lovers the world over, and with good reason —it's wonderfully rich and completely moreish. It's also very easy to make. You simply add a measure of good whiskey to hot coffee in a heatproof mug, give it a stir, and then pour lightly whipped cream over a back of a spoon so it floats on top of the coffee. It is wonderful as a dessert or a chilly evening pick-me-up.
4. Autumn Spiced Rum Cider cocktail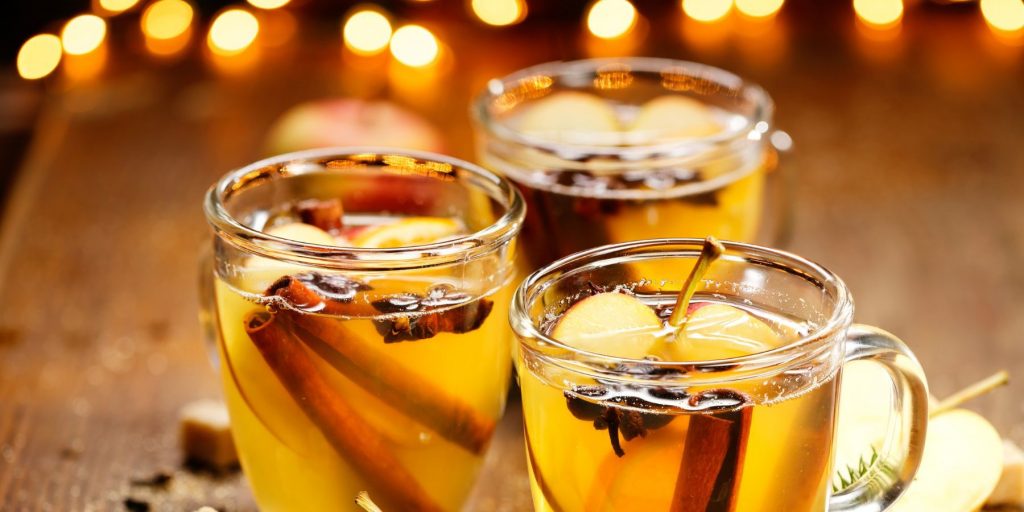 No list of easy warm winter cocktails would be complete without the Autumn Spiced Rum Cider cocktail. Our tried-and-tested version features Maison Le Mauny VSOP rum, apple cider, cinnamon, and fresh ginger. This is all simmered together in a saucepan for 5 to 10 minutes, after which the spices are removed with a slotted spoon, and the drink is garnished with a slice of apple or your favourite baking spices.
5. Winter Whiskey Sour cocktail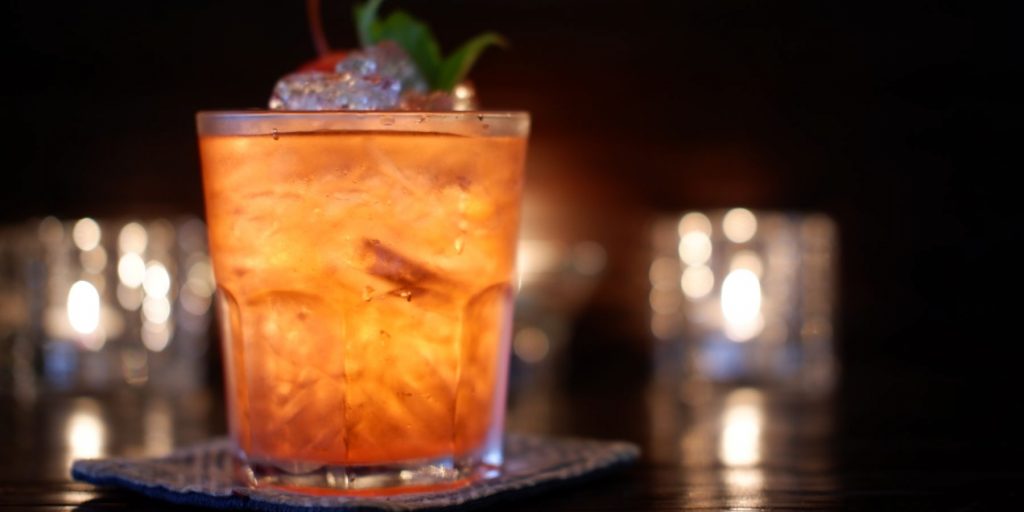 If you're on the lookout for warm winter cocktails 2022 made famous, we're going to double-dare you to try the Winter Whiskey Sour cocktail. Okay, so technically, it's not hot to the touch, but this drink has such warming flavours that we snuck it in here to hang out with all its wintery cousins.
A typical Whiskey Sour cocktail combines whiskey, lemon juice, simple syrup, and egg white to create a classic drink with a captivating meringue-like texture. The Winter Whiskey Sour, on the other hand, calls for 45ml of Wild Turkey 101 Bourbon, 15ml of fresh orange juice, 15ml of fresh lemon juice, and 15ml of sugar syrup, which is then shaken and strained into a glass over crushed ice.
6. Hot Toddy cocktail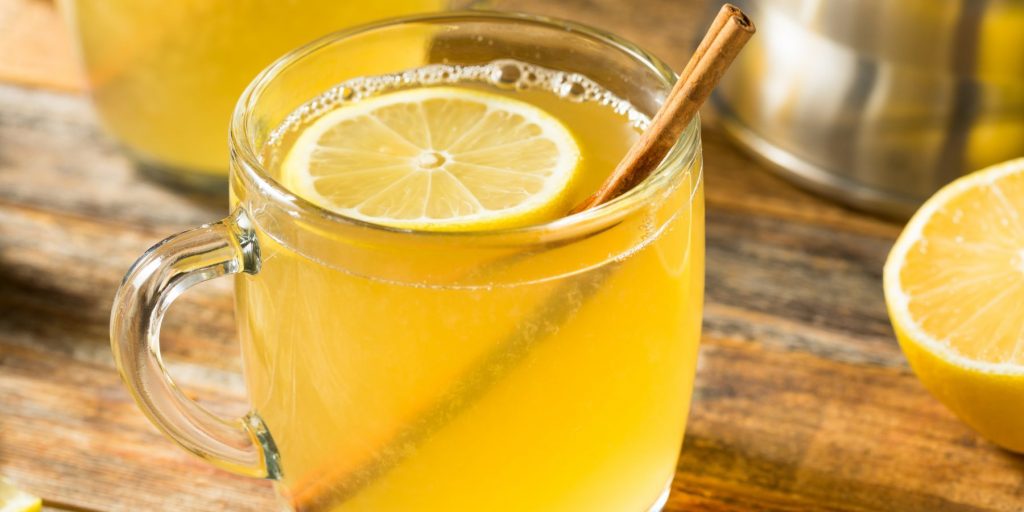 The iconic Hot Toddy has been around in some shape or form for centuries. It's completely soothing, and a drink that can also be customised to feature your favourite base spirit and steeping ingredients. We like to make it using Wild Turkey 101 Bourbon, fresh lemon juice, brown sugar, cloves, and sliced lemon.
To make it, you boil water and fill a mug to the three-quarter mark. Then you add the whiskey, lemon juice, and sugar, stirring until the sugar dissolves. Finally, you press the cloves into a lemon round and add it to the drink, so it can infuse.
7. Peppermint Eggnog cocktail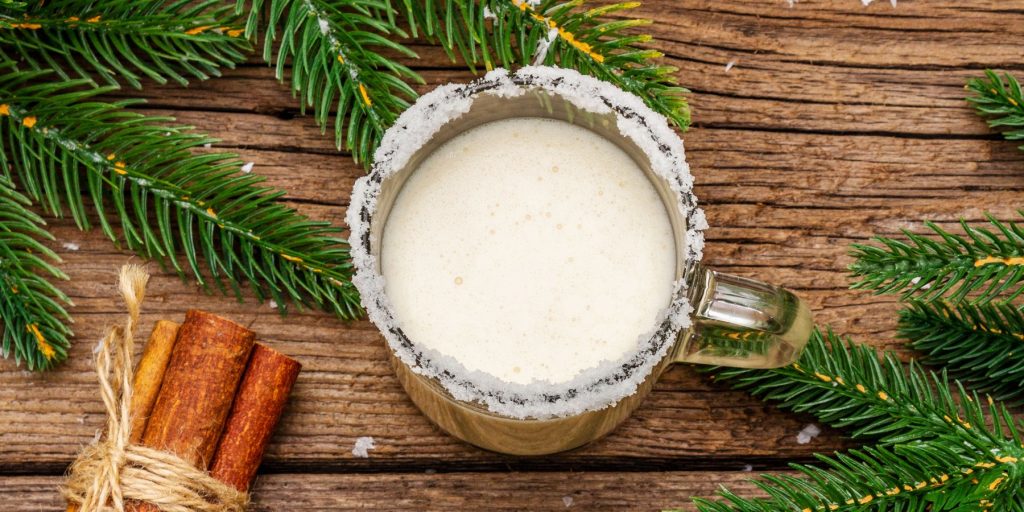 Peppermint Eggnog is another cool drink that does its warming from the inside out. If you are feeling crafty, you can make eggnog from scratch using milk, cream, vanilla, and egg yolk to make the batter. However, there are so many great store-bought brands these days that you can also take the shortcut – highly recommended for newbies and busy hosts.
To make a Peppermint Eggnog, you then simply add 30ml of peppermint schnapps and 30ml of SKYY Vodka per drink. It's best to stir it into the eggnog before letting it chill in the fridge for around 1 hour prior to serving.
More festive yums: Create Some Christmas Flair with an Eggnog Martini Recipe
8. Hot Pumpkin Pie cocktail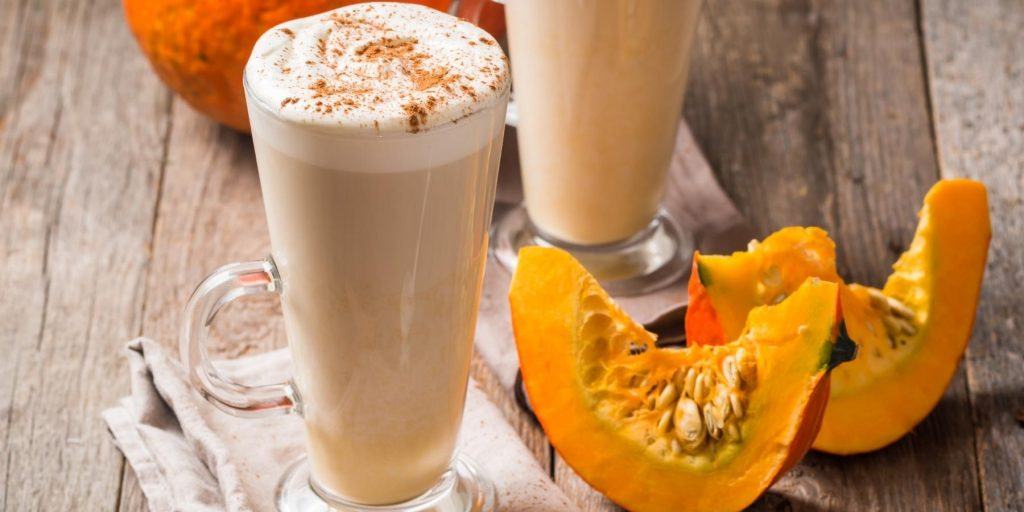 Ah, pumpkin – the fabulous flavour of autumn all wrapped up in one brightly-coloured vegetable! Made with vodka, Irish cream, pumpkin pie purée, and cool whip, our Hot Pumpkin Pie cocktail makes an ideal after-Thanksgiving dinner dessert drink. In fact, it makes a really good substitute for the pie itself, which can be a fun twist to add to your dessert line-up.
9. Hot Mulled Sloe Gin cocktail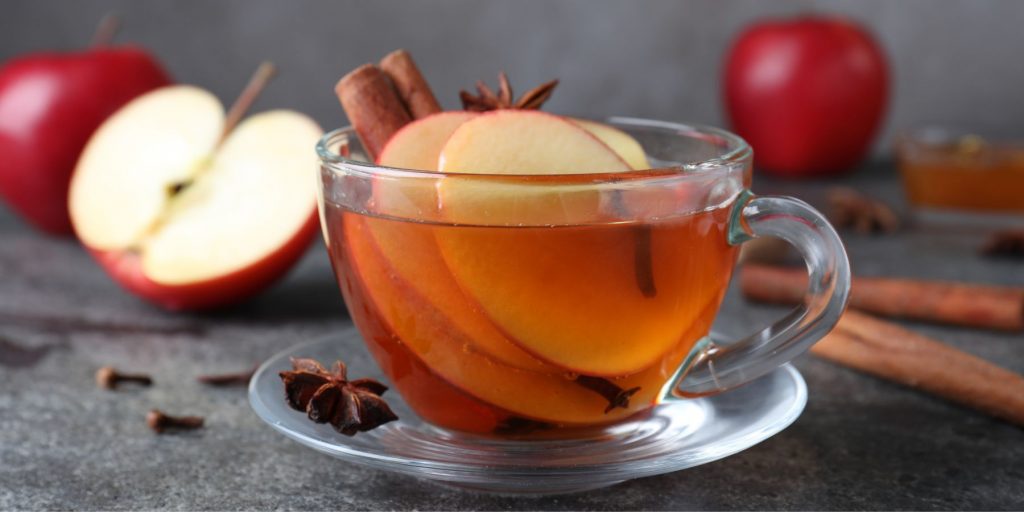 If you enjoy warming winter cocktails with a bit of a kick, you will love a Hot Mulled Sloe Gin. The wintery counterpart of the popular Sloe Gin Fizz, this batch recipe calls for a bottle of cloudy apple juice, a cinnamon stick, a few pieces of star anise, and a vanilla pod cut down the middle. This is all simmered in a pan for 5 to 10 minutes to make mulled apple juice. Ladle it into a mug or teacup, add 45ml of sloe gin per drink, and serve.
10. Ancho Reyes Hot Chocolate cocktail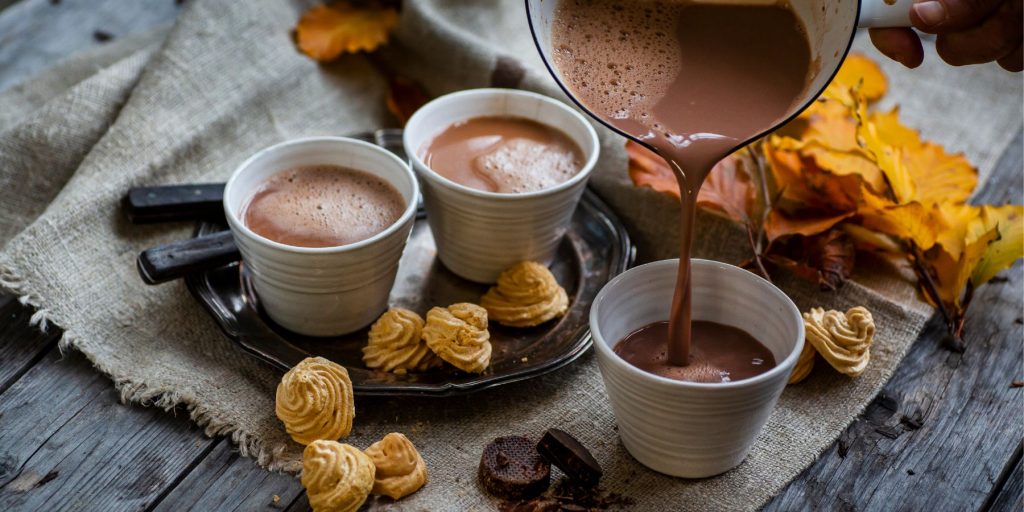 Ancho Reyes is a traditional chilli liqueur that elevates drinks and cocktails with a sweet and spicy Mexican touch. To make an Ancho Reyes Hot Chocolate, you simply prepare your go-to instant hot chocolate and stir in 45 – 60ml of Ancho Reyes before serving.
However, if you want to go the DIY route, you can also make a batch of hot chocolate using the real thing. Warm three cups of whole milk in a saucepan until steaming, and whisk in 250g of high-quality semi-sweet chocolate, until it melts and thickens the mixture.
Remove it from the heat, and add 3 tablespoons brown sugar, 1 teaspoon vanilla extract, 1 teaspoon ground cinnamon, and a pinch each of cayenne and salt. Whisk vigorously until frothy, and add 45 – 60ml of Ancho Reyes to each drink before serving.
11. Mulled Gin cocktail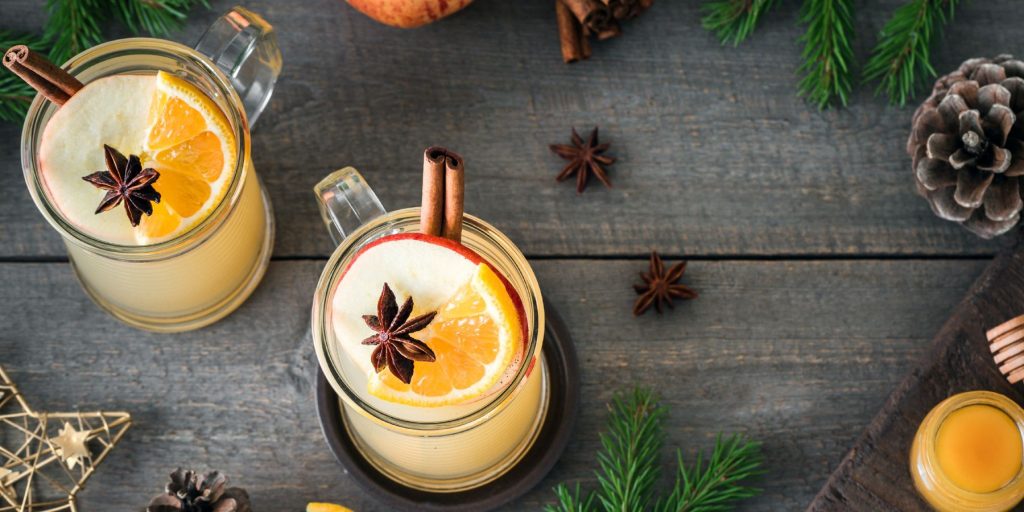 If you love all things mulled, the Mulled Gin cocktail is going to be right up your alley. To make one, you warm 60ml of Bulldog gin, 100ml of cloudy apple juice, and a tablespoon of honey in a saucepan with whole cinnamon, cloves and star anise. If you like a bit of zing, you can also add a pinch of chilli flakes. Leave it at a gentle simmer for 5 to 10 minutes, scoop out the spices, and serve it in a heat-proof glass with an orange wedge as garnish.
12. Apple Butter Old Fashioned cocktail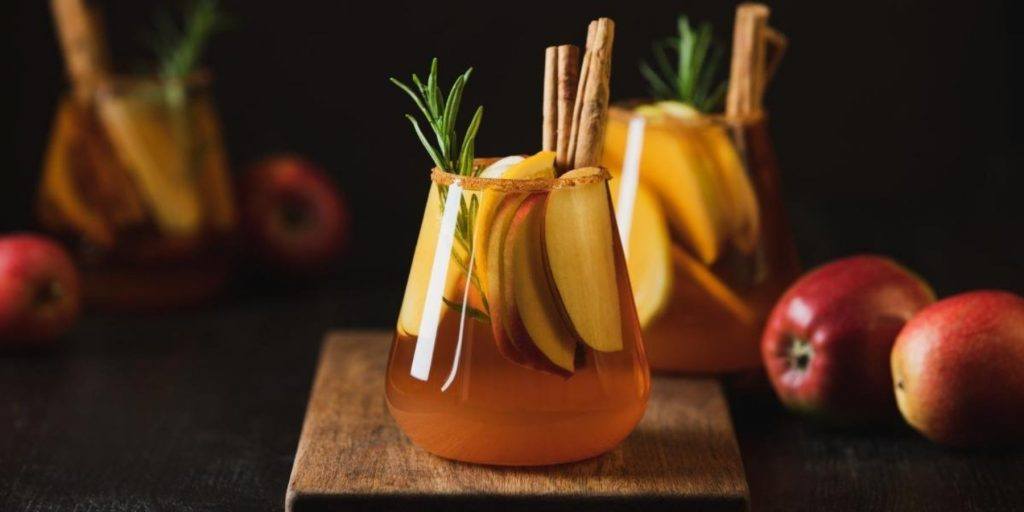 The Apple Butter Old Fashioned cocktail is packed with warm and spicy flavors synonymous with cosy apple pies. It combines apple cider, Wild Turkey 101 Bourbon, apple butter (of course!), orange bitters, and fresh lemon juice.
This is dry shaken in a cocktail shaker (without ice), and then strained into a cocktail glass, topped with ginger beer, and garnished with a cinnamon stick and some apple slices.
13. Mexican Hot Chocolate cocktail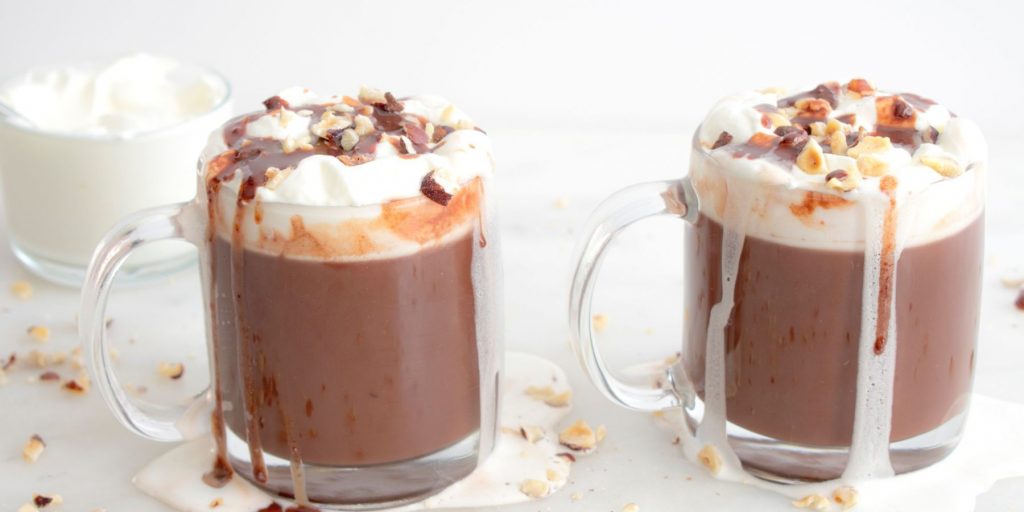 Why yes – another spiked hot chocolate drink, just because it's so utterly indulgent. Our Mexican Hot Chocolate recipe brings features a creamy hot chocolate base, which is then given a bit of a bark thanks to the addition of Espolòn Tequila Reposado. This is the perfect slow sipper to round off a fun evening of at-home entertaining.
FREQUENTLY ASKED QUESTIONS
Some of the most popular drinks for warming up in winter include delicious cocktails like the Hot Toddy, Hot Pumpkin Pie cocktail, Mulled Sloe Gin, and Ancho Reyes Hot Chocolate.