The Ultimate Guide to Hosting a 2023 Rugby World Cup Party at Home
September 15, 2023 by Anna-Bet Stemmet
Getting ready to host a Rugby World Cup party or two? So are we! The RWC is more than just a sporting event; it is also a celebration of rugby culture. The tournament is a wonderful showcase of the sport's traditions and values and is a great opportunity to learn more about the game.
Of course, the tournament also features the best rugby players in the world. All 20 of the top-ranked teams in the world will be competing this year, including defending champions South Africa, two-time champions New Zealand, and 2019 finalists England. There are sure to be some incredible matches, and the Rugby World Cup is a great opportunity to see some of the best players in the world in action.
This year's games will be played in stadiums all over France, including the Stade de France, the Parc des Princes, and the Velodrome. These stadiums are all steeped in rugby history, and they will provide the perfect setting for the tournament.
Exciting stuff, right? Now, let's get you sorted with everything you need to know about how to host a Rugby World Cup party! We'll start with the essentials you need to have in place, and then share some food, drink, and décor inspo based on each team competing in this year's tournament.
Rugby World Cup party essentials
Hosting a World Cup rugby viewing party at home is a fantastic way to enjoy the game with friends and family. To ensure your gathering goes off without a hitch, here are some essential things to have in place:
Comfortable seating. Make sure you have enough seating for everyone. Whether it's comfy couches, bean bags, or folding chairs, a cozy seat is key to enjoying the match.
TV or projector. Ensure your TV or projector is in good working order with clear picture and sound quality. You don't want to miss any action due to technical issues.
Cable or satellite subscription or streaming service. Check that you have access to the channel or streaming platform broadcasting the World Cup matches. This is a crucial step to avoid disappointment on game day.
Adequate space. Ensure there's enough room for movement, especially if your gathering is on the larger side. You don't want anyone accidentally tackling the snack table!
Extra chargers and outlets. With everyone glued to their devices, make sure you have enough chargers and outlets available.
Blankets or throws. For those colder days or late-night matches, have some blankets or throws handy to keep your guests warm and cozy.
Trash bins. Keep the area tidy by placing trash bins strategically around the party space. It'll make cleanup much easier later on.
With these essentials in place, you'll be well-prepared to host an epic World Cup rugby viewing party at home. Now, let's kick off with food, drink, and décor inspiration based on each of the teams competing in the 2023 tournament!
Argentina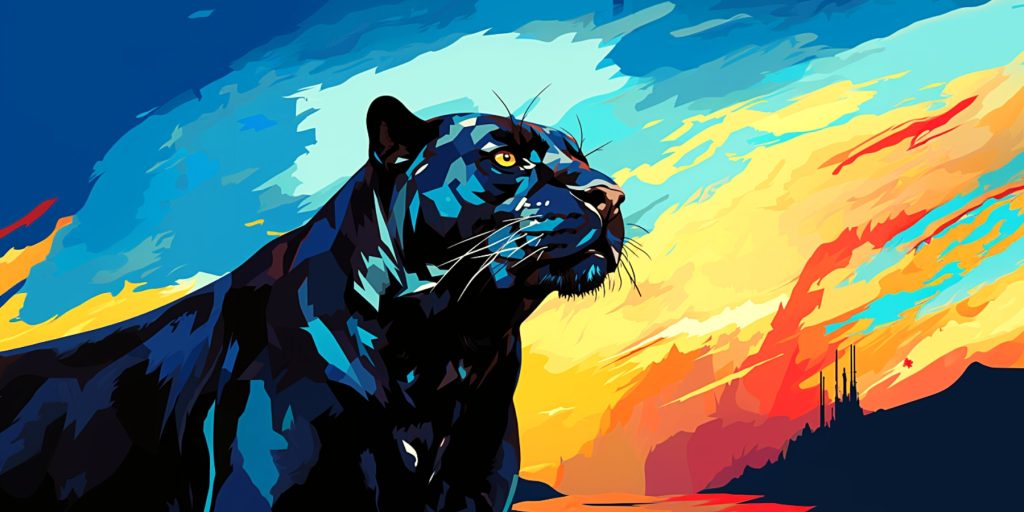 The Argentinian rugby team, Los Pumas, is a force to be reckoned with on the international stage. Their skill and determination have earned them respect worldwide. Rugby in Argentina isn't just a sport; it's a way of life. The passionate culture is evident in the fervent support of fans, who turn stadiums into seas of blue and white.
Argentinian cocktails to serve
Fernet con Coca. Fernet is a bitter, aromatic spirit that's often mixed with Coca-Cola. It's a popular aperitif in Argentina, especially in the region of Cordoba.
Campari Spritz. Campari, a bitter herbal liqueur, is mixed with club soda to create a refreshing and slightly bitter cocktail.
Vermouth. Argentina has a strong tradition of vermouth consumption, typically served over ice with a slice of orange and a green olive. It's a classic pre-dinner drink.
Pisco Sour. While more commonly associated with Peru, Pisco Sour is enjoyed in Argentina as well. It's made with pisco (a grape brandy), lime or lemon juice, simple syrup, egg whites, and bitters.
Argentinian snacks to serve
Empanadas. These savory pastries come in various fillings, such as ground beef (carne), chicken (pollo), ham and cheese (jamon y queso), or spinach (verdura). They're a staple at any Argentine gathering.
Choripán. A popular street food, choripán consists of grilled chorizo sausages served in a crusty bread roll. Offer chimichurri sauce and salsa criolla for extra flavor.
Mollejas. Grilled sweetbreads are a delicacy in Argentina. Marinate and grill them for a unique and flavorful snack.
Humita en chala. These savory corn tamales wrapped in corn husks are a delightful treat. They can be served as a snack or appetizer.
Argentinian décor ideas
Argentinian flags. Hang Argentine flags, known as banderas, around the viewing area. These blue and white flags with the iconic sun symbol are a symbol of national pride.
Maté set. Set up a traditional maté station with a mate gourd, a bombilla (metal straw), and a thermos filled with hot water. It's a significant part of Argentine culture and a communal drink often enjoyed during gatherings.
Asado grill. If you have access to an outdoor space, consider having a small portable asado grill or barbecue on hand. Tango art. Display artwork or posters featuring tango dancers, which is a well-known Argentine dance and cultural icon. It adds a touch of sophistication and artistic flair to the décor.
Australia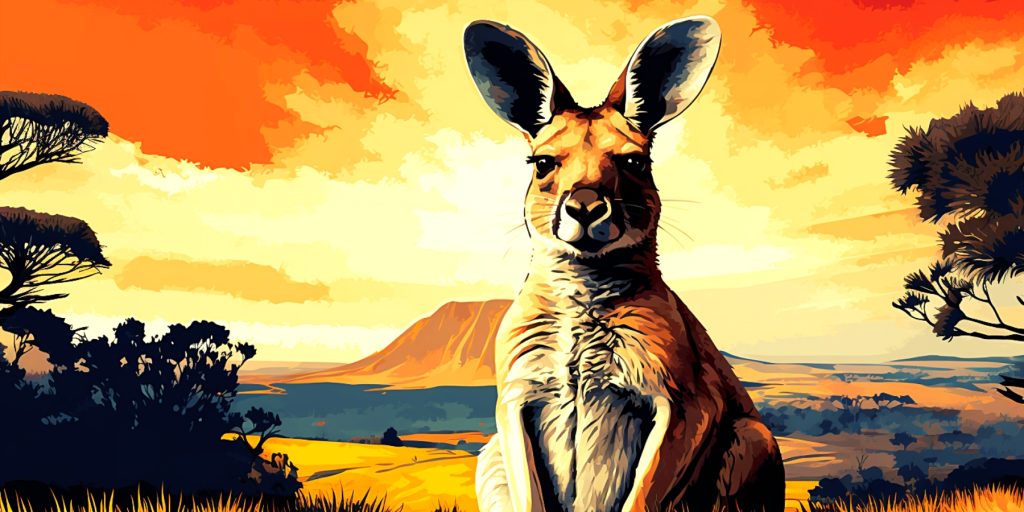 Australian rugby culture is a passionate and integral part of the nation's sporting identity. The Wallabies, Australia's national rugby team, command unwavering support, uniting fans from diverse backgrounds. Rugby culture in Australia celebrates values of teamwork, respect, and determination, making it more than just a game—it's a reflection of the country's spirit and sportsmanship.
Australian cocktails to serve
Bush Tucker Margarita. Infuse your Margarita with unique Australian flavors by adding a touch of native Australian ingredients like finger lime or lemon myrtle for a distinct twist.
Rum and Dry. This straightforward drink pairs Australian rum (like Bundaberg) with dry ginger ale. It's a popular choice and perfect for a casual gathering.
Kangaroo Island Gin and Tonic. Feature gin from Kangaroo Island, known for its exceptional quality. Serve it in a classic G&T style with tonic water and a slice of lemon or lime.
Passionfruit Mojito. Incorporate the tropical taste of Australian-grown passionfruit into a Mojito by muddling passionfruit with mint leaves, lime juice, rum, and soda water.
Bundaberg Rum Punch. Create a tropical-inspired rum punch using Bundaberg rum, pineapple juice, orange juice, and a hint of grenadine syrup for sweetness.
Australian snacks to serve
Vegemite on toast. For a quintessential Australian snack spread Vegemite lightly on buttered toast as a salty and savory treat.
Tim Tams. These chocolate-covered biscuits are an Aussie favorite. Serve them as is or try the famous "Tim Tam Slam", where you use them as a straw to sip coffee or tea.
Fairy bread. Simple yet delightful, fairy bread consists of buttered white bread slices sprinkled with colorful hundreds and thousands (sprinkles). It's a nostalgic childhood treat that many Australians enjoy as adults as well.
Chiko roll. A deep-fried snack roll filled with meat and vegetables, the chiko roll is a classic Aussie fast-food item, perfect for a hearty snack.
Australian décor ideas
Australian flags. Display Australian flags featuring the Union Jack and the Southern Cross constellation to showcase national pride.
Kangaroo and koala décor. Use plush kangaroo and koala toys or figurines as tabletop decorations or centerpieces. These iconic Australian animals are recognized worldwide.
Didgeridoos and aboriginal art. Incorporate authentic didgeridoos or Aboriginal art pieces to honor Australia's indigenous culture and artistic heritage. These elements add depth and cultural richness to your décor.
Eucalyptus branches. Decorate with branches of eucalyptus leaves, a distinctive Australian flora known for its fresh scent. You can use them as table centerpieces or to create a natural, fragrant ambiance.
Chile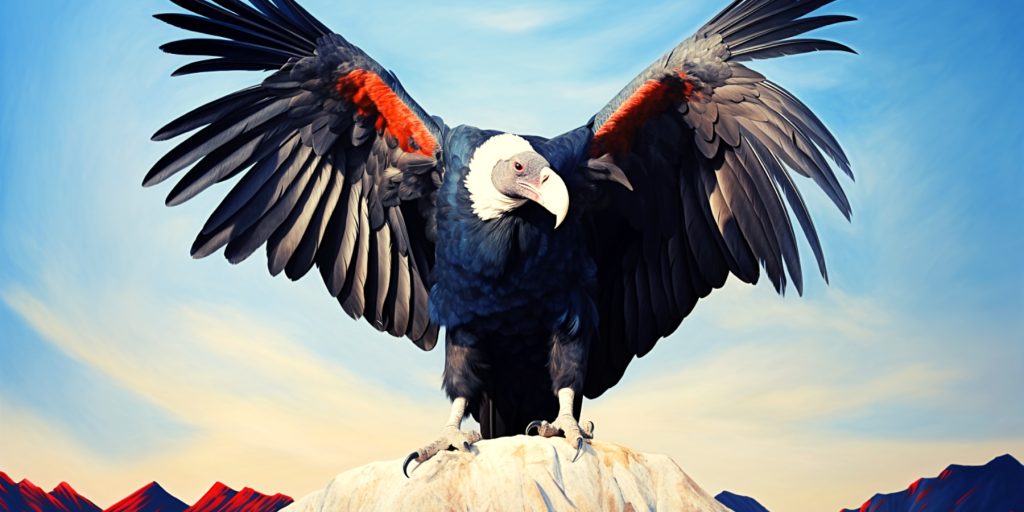 Chilean rugby culture is a growing phenomenon characterized by passion and dedication. Although rugby is not as deeply rooted as some other sports, its popularity is steadily increasing. Clubs and players are committed to nurturing the sport's growth, and the national team, Los Cóndores, has gained recognition on the international stage.
Chilean cocktails to serve
Terremoto. Meaning "earthquake" in Spanish, this cocktail is made with fermented wine called pipeño and pineapple ice cream. It's a sweet and potent concoction enjoyed during Chilean festivities.
Michelada. A popular beer cocktail, the Michelada combines beer with lemon juice, salt, and spices like hot sauce and Worcestershire sauce. It's a zesty and refreshing option.
Borgoña. A simple and classic Chilean drink, borgoña consists of red wine mixed with strawberries or raspberries. It's a fruity and refreshing option, especially during warm weather.
Chicha de Curacaví. A traditional Chilean fermented drink, Chicha de Curacaví is made from fermented apples. It has a slightly sour and fizzy taste, like mild apple cider.
Chilean snacks to serve
Sopaipillas. These fried dough pillows, made from pumpkin or squash, are typically served with pebre, a spicy salsa made from tomatoes, onions, and cilantro.
Palta reina. A Chilean favorite, palta reina consists of halved avocados filled with a mixture of shrimp, mayonnaise, and lemon juice. It's a creamy and refreshing appetizer.
Cancha. Roasted and salted corn kernels, known as cancha, make for a crunchy and addictive snack, often served at Chilean gatherings.
Papas fritas con pebre. French fries are commonly served with pebre (spicy salsa), providing a flavorful and spicy twist on a classic snack.
Chilean décor ideas
Chilean flags. Display Chilean flags, featuring the distinctive red, white, and blue design with a white five-pointed star. They symbolize national pride and patriotism.
Huaso figurines. Include traditional Chilean huaso figurines, representing the country's cowboy and folkloric traditions. These figurines often wear colorful costumes and straw hats.
Mapuche textiles. Incorporate Mapuche textiles and patterns as tablecloths, runners, or wall hangings. The Mapuche are Chile's indigenous people, and their artistry is a significant part of Chilean culture.
England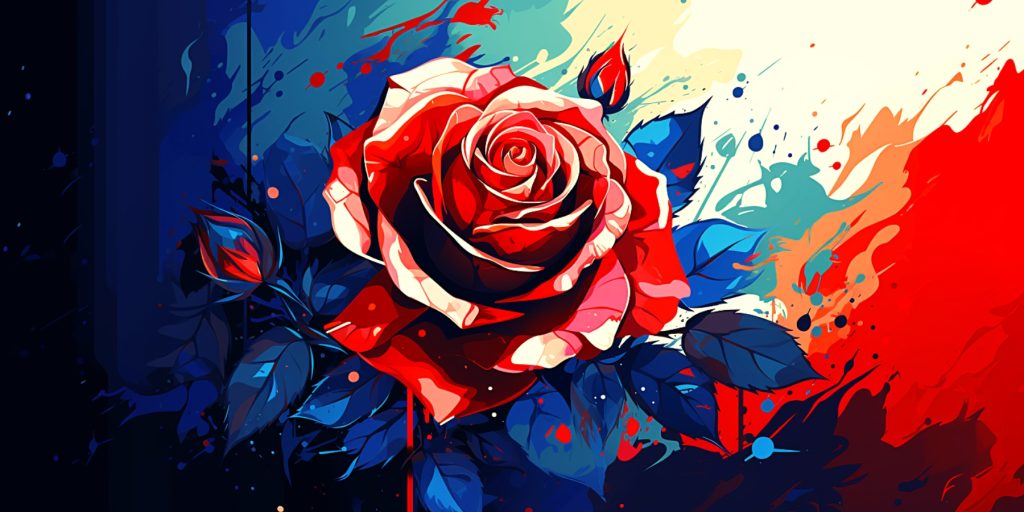 English rugby culture is a rich tapestry of tradition, resilience, and steadfast passion. Rooted in the historic rivalry of clubs and counties, rugby in England fosters fierce loyalty and camaraderie. The sport embodies values of discipline, respect, and teamwork, epitomized by the iconic white jersey of the national team, the England Rugby Union.
English cocktails to serve
Pimm's Cup. Pimm's No. 1, a British gin-based liqueur, is mixed with lemonade and garnished with fruits like strawberries, cucumbers, and mint. It's a refreshing and iconic English summer drink.
Gin and Tonic. A staple in English culture, a well-made gin and tonic features a quality London dry gin, tonic water, and a slice of lemon or lime. You can also add botanicals like juniper berries or rosemary for extra flavor.
Black Velvet. A luxurious cocktail that combines equal parts of stout beer (often Guinness) and Champagne. It's rich and effervescent, perfect for special occasions.
Negroni. This classic cocktail comprises equal parts gin, Campari, and sweet vermouth, garnished with an orange twist. It's a sophisticated and slightly bitter drink.
Earl Grey Martini. Infuse gin or vodka with Earl Grey tea, then mix with simple syrup and lemon juice for a fragrant and citrusy martini.
English snacks to serve
Scotch eggs. Hard-boiled eggs wrapped in sausage meat and breadcrumbs, then deep-fried or baked. They make for a hearty and portable snack.
Crisps. Offer a variety of British crisps (potato chips) flavors, including classics like salt and vinegar, cheese and onion, and prawn cocktail.
Ploughman's platter. Create a platter with slices of cheddar cheese, pickles, Branston pickles, ham or roast beef, and crusty bread. It's a classic British pub snack.
Mini pork pies. Serve bite-sized pork pies, often enjoyed with a dollop of English mustard or piccalilli.
Scones with clotted cream and jam. A sweet option, scones served with clotted cream and strawberry jam are a quintessential English tea snack.
English décor ideas
English flags. Display the St. George's Cross, the national flag of England, which features a red cross on a white background, symbolizing England's patron saint.
White and red color scheme. Incorporate a color scheme of white and red throughout your décor to match the colors of the English flag.
Roses. Use fresh or artificial red and white roses as centerpieces or in floral arrangements. These roses symbolize both England and its rugby team.
Union Jack bunting. Hang Union Jack bunting or flags in various spots to add a patriotic touch and celebrate the United Kingdom.
Fiji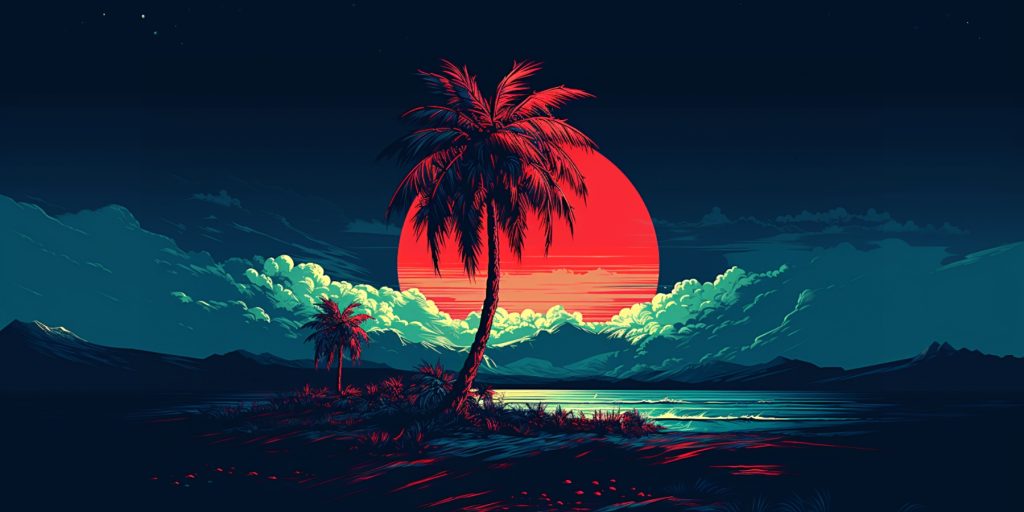 Fiji rugby culture is a vibrant tapestry of tradition, passion, and community spirit. Rugby isn't just a sport; it's a way of life, deeply ingrained in the nation's identity. From the exhilarating sevens format to the powerful fifteens, rugby unites Fijians, transcending divisions and celebrating diversity. The iconic Fijian flair, characterized by breathtaking offloads and blistering pace, lights up stadiums worldwide.
Fijian cocktails to serve
Fiji Rum Punch. Blend Fijian rum with pineapple juice, orange juice, grenadine syrup, and a splash of lime juice. Garnish with a pineapple slice and a cherry for a refreshing tropical punch.
Kava Colada. A twist on the classic Piña Colada, this cocktail incorporates kava, a traditional Fijian beverage. Blend kava with coconut cream, pineapple juice, and crushed ice for a unique island drink.
Mai Tai. Mix light and dark rum with lime juice, orgeat syrup, and orange liqueur to create this classic Polynesian cocktail. Garnish with a lime wheel and a cherry.
Tropical Coconut Mojito. Combine white rum, coconut cream, fresh lime juice, mint leaves, and a splash of club soda for a creamy and refreshing Fijian-inspired mojito.
Fijian Blue Lagoon. Blend vodka, blue curaçao, lemonade, and a touch of grenadine syrup for a vibrant blue cocktail reminiscent of Fiji's stunning clear waters.
Fijian snacks to serve
Lolo buns. Lolo buns are deep-fried dough balls made with coconut milk and spices. They are often served with a sweet syrup.
Cassava chips. Cassava chips are made from grated cassava that is fried until crispy. They can be seasoned with salt, pepper, or other spices.
Savoury bananas. Thinly sliced bananas that are fried until crispy. They can be seasoned with salt, pepper, or other spices.
Bun roti. This a type of flatbread that is made with flour, water, and coconut milk. It can be filled with curries, vegetables, or meat.
Fijian décor ideas
Fijian flags. Display the national flag of Fiji, featuring a light blue background with the Union Jack in the canton and a shield with the country's coat of arms. This flag represents Fiji's heritage and national identity.
Tapa cloth. Use traditional Fijian tapa cloth or tapa-inspired patterns as table runners, wall hangings, or decorations. Tapa cloth is symbolic of Fijian culture and artistry.
Fijian lei (salusalu). Decorate with Fijian leis made from vibrant tropical flowers or fabric. These garlands represent hospitality and are often given as a warm welcome in Fiji.
Fijian drums. Include Fijian drums or drum-inspired décor to symbolize the country's lively music and dance culture. These drums often feature intricate designs and carvings.
France
French rugby culture is a blend of passion, tradition, and sheer enthusiasm. From the prestigious Top 14 clubs to the national team, Les Bleus, rugby resonates in every corner of the country. The French take pride in their expansive rugby history and are honored to host the 2023 Rugby World Cup. With a deep respect for the game's values, French rugby culture unites diverse communities, creating an enduring legacy on and off the field.
French cocktails to serve
French 75. A sophisticated cocktail made with gin, Champagne, lemon juice, and simple syrup. It's bubbly, citrusy, and perfect for celebrations.
Kir Royale. A simple yet elegant cocktail, the Kir Royale combines Crème de Cassis (blackcurrant liqueur) with Champagne, creating a beautiful and fruity aperitif.
Negroni Sbagliato. This variation of the Negroni replaces gin with sparkling wine, creating a lighter and effervescent drink with Campari and sweet vermouth.
French Martini. A modern classic made with vodka, black raspberry liqueur, and pineapple juice. It's fruity, slightly sweet, and visually appealing.
French Connection. A straightforward yet strong cocktail combining Cognac and Amaretto liqueur, making it a perfect choice for those who enjoy a robust drink.
French snacks to serve
Baguette with fromage. Offer slices of fresh baguette with a selection of French cheeses, such as Brie, Camembert, or Comté. Add some grapes and figs for a delightful cheese platter.
Quiche Lorraine. Prepare mini quiches with savory fillings like bacon, cheese, and herbs. They are savory and ideal for snacking.
Escargot. For those feeling adventurous, serve escargot baked in garlic and parsley butter. It's a classic French delicacy.
French fries (pommes frites). Serve thin and crispy French fries with a variety of dipping sauces, including mayonnaise and Dijon mustard.
Olives and tapenade. Provide an assortment of French olives and a bowl of tapenade, a flavorful olive paste, to accompany crusty bread.
French décor ideas
French flags. Display the French national flag, featuring the tricolor of blue, white, and red vertically striped. It represents the country's patriotism and unity.
Eiffel tower. Use Eiffel Tower figurines or images as decorative pieces. The iconic Parisian landmark symbolizes France worldwide.
Fleur-de-Lis. Incorporate the fleur-de-lis motif, a stylized lily or iris flower, which is a historic emblem of French royalty and heritage. You can include it in tableware, napkins, or banners.
French art. Display famous French artworks or posters of notable French artists like Monet, Van Gogh, or Picasso. It adds a touch of artistic flair to your décor.
Georgia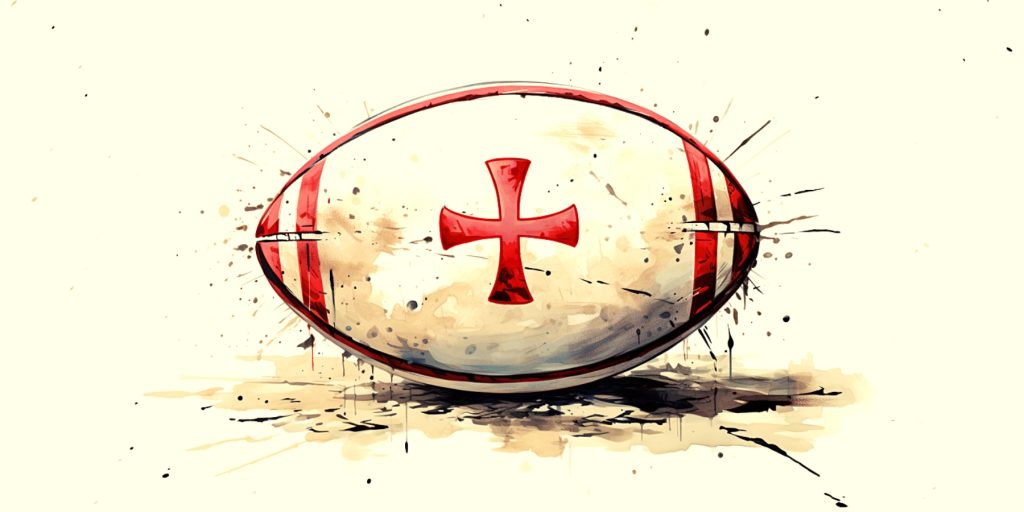 Georgian rugby culture is a testament to strength, resilience, and national pride. Rugby holds a special place in the hearts of Georgians, embodying their warrior spirit. The Georgian national team, the Lelos, is revered, and the sport fosters unity and camaraderie across diverse regions. Rugby in Georgia is a source of deep-rooted passion and aspiration.
Georgian cocktails to serve
Chacha Sour. Use Georgian chacha, a grape brandy like grappa, and mix it with fresh lemon juice and simple syrup for a tangy and spirited cocktail.
Tarragon Lemonade (Tarhun). Create a non-alcoholic option with Georgian tarragon soda (Tarhun) mixed with fresh lemon juice, offering a sweet and herbal twist on lemonade.
Saperavi Wine Spritzer. Blend Georgian Saperavi red wine with club soda and a slice of orange for a delightful wine spritzer.
Tkemali Martini. Infuse vodka with Tkemali sauce, a Georgian sour plum condiment, and add a splash of lemon juice for a uniquely Georgian Martini.
Rakia Mule. Substitute vodka in a classic Moscow Mule with rakia, a Georgian fruit brandy, ginger beer, and lime juice. It offers a bold and fruity kick.
Georgian snacks to serve
Khachapuri. Offer mini khachapuri, a traditional Georgian cheese-filled bread. You can make different variations, including Imeruli (cheese-filled), Adjaruli (with cheese, egg, and butter), or Megruli (with extra cheese).
Churchkhela. Provide slices of churchkhela, a sweet snack made from walnuts or hazelnuts dipped in grape juice or honey and dried into a chewy candy.
Satsivi. Serve chicken or turkey satsivi, a cold appetizer made from poultry in a creamy walnut sauce, typically flavored with garlic and spices.
Pkali. Offer pkali, a dish made from ground vegetables like spinach, beets, or beans mixed with ground walnuts, herbs, and spices, then formed into small patties.
Lobio. Prepare lobio, a Georgian bean dish often served cold. It can include red beans, spices, and herbs, creating a flavorful and nutritious snack.
Georgian décor ideas
Georgian flags. Display the national flag of Georgia, featuring a white field with five red crosses, symbolizing the country's Christian heritage and unity.
Georgian rugs. Use a traditional Georgian rug or carpet as a centerpiece or wall hanging. Georgian rugs are renowned for their intricate patterns and vibrant colors.
Pomegranates and grapes. Decorate with pomegranates and grape clusters, as they symbolize fertility and are commonly associated with Georgian cuisine and wine culture.
Ireland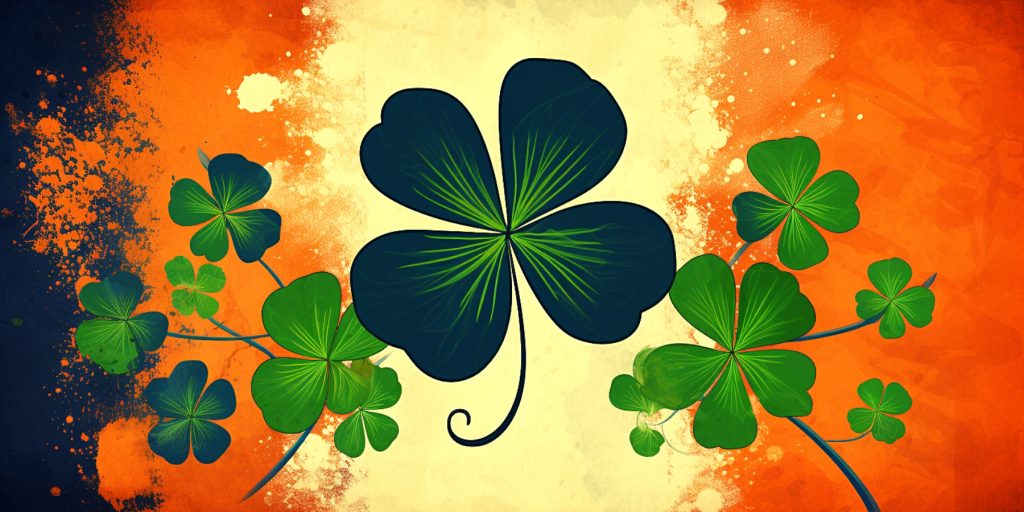 Irish rugby culture is a captivating fusion of history, camaraderie, and unyielding passion. Rugby in Ireland is more than a sport; it's a shared identity, celebrated with steadfast devotion. From provincial rivalries to the fervent support of the Boys in Green, rugby unites the nation. Iconic moments at Aviva Stadium resonate with songs and cheers, reflecting the deep-seated pride of Irish fans.
Irish cocktails to serve
Baby Guinness. This delightful Irish shot resembles a miniature pint of Guinness, featuring layers of rich coffee liqueur topped with smooth Irish cream liqueur.
Black and Tan. Create a layered drink by combining Guinness Stout with a pale ale or lager, such as Harp Lager. The two distinct colors give it a striking appearance.
Irish Mule. A twist on the Moscow Mule, this cocktail combines Irish whiskey, ginger beer, and a squeeze of lime juice for a refreshing and slightly spicy drink.
Irish Redhead. Mix Irish whiskey with cranberry juice and a splash of orange liqueur (like Grand Marnier) for a fruity and vibrant cocktail.
Emerald Isle. Blend Irish whiskey, green crème de menthe, and cream for a minty and creamy cocktail that's perfect for St. Patrick's Day.
Up the Irish! 14 Irish Cocktails to Serve All Year Round
Irish snacks to serve
Irish soda bread. Prepare slices of traditional Irish soda bread, served with butter or a selection of Irish cheeses.
Boxty pancakes. Offer boxty pancakes, which are made from grated potatoes and flour, and often served with toppings like sour cream, smoked salmon, or chives.
Colcannon bites. Create bite-sized colcannon balls, made from mashed potatoes mixed with cabbage or kale, butter, and scallions. They're both comforting and delicious.
Corned beef and cabbage sliders. Make mini sliders using corned beef and cabbage, a classic Irish dish. Serve them on small rolls with a dollop of mustard or horseradish sauce.
Irish décor ideas
Irish flags. Display the national flag of Ireland, featuring vertical stripes of green, white, and orange. It symbolizes the country's unity and heritage.
Shamrocks. Incorporate shamrock decorations or fresh shamrock plants. The shamrock is a well-known symbol of Ireland and is associated with luck and Irish culture.
Leprechaun hats. Use miniature leprechaun hats or figurines as playful decorative elements. Leprechauns are mythical creatures deeply rooted in Irish folklore.
Celtic knot patterns. Include Celtic knot patterns in your décor, which are intricate and symbolic of Irish art and culture. These patterns can be featured on tablecloths, banners, or wall hangings.
Italy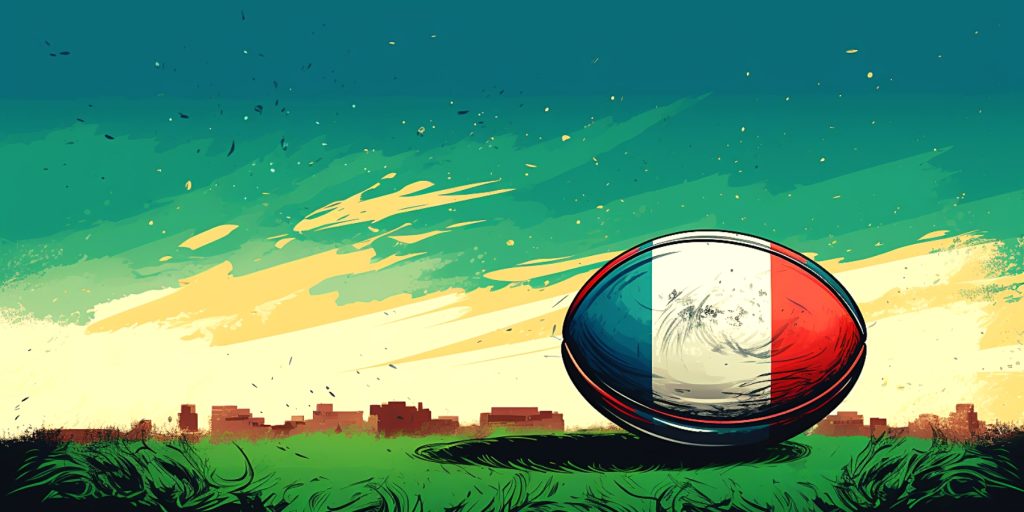 Italian rugby culture is a passionate blend of determination, tradition, and vibrant camaraderie. Rugby has a growing presence in Italy, uniting players and fans alike. From the fervor of club rivalries to the spirited support for the national team, Gli Azzurri, rugby embodies the Italian spirit, fostering respect and a deep love for the game.
Italian cocktails to serve
Aperol Spritz. A refreshing and lightly bitter cocktail made with Aperol, Prosecco, and a splash of club soda, typically garnished with an orange slice.
Bellini. Blend peach purée with Prosecco to create this fruity and sparkling cocktail, perfect for a celebratory atmosphere.
Sgroppino. A delightful palate cleanser made with lemon sorbet, vodka, and Prosecco. It's a zesty and frothy cocktail often served as a digestif.
Limoncello Martini. Mix Limoncello, vodka, and lemon juice for a tangy and lemony Martini that captures the flavors of the Amalfi Coast.
Americano. A blend of Campari, sweet vermouth, and club soda, often garnished with a lemon or orange slice. It's a lighter alternative to the Negroni.
Italian snacks to serve
Bruschetta. Offer slices of toasted baguette or Italian bread topped with diced tomatoes, fresh basil, garlic, olive oil, and a sprinkle of salt and pepper.
Caprese skewers. Create bite-sized skewers with cherry tomatoes, fresh mozzarella cheese, and basil leaves, drizzled with balsamic glaze and extra virgin olive oil.
Antipasto platter. Prepare a platter with an assortment of Italian cold cuts, such as prosciutto, salami, and mortadella, along with olives, marinated artichoke hearts, and roasted red peppers.
Parmesan crisps. Bake thin slices of Parmesan cheese until they become crispy and serve them as a salty and crunchy snack.
Arancini. Offer these fried rice balls filled with cheese and a variety of fillings, such as ground meat or vegetables.
Italian décor ideas
Italian flags. Display the Italian national flag, featuring vertical stripes of green, white, and red. It symbolizes Italy's unity and patriotic spirit.
Italian tricolor. Use the colors of the Italian flag (green, white, and red) as the primary color scheme for your décor, including table settings, banners, and balloons.
Colosseum cutouts. Incorporate cutouts or images of the Colosseum, one of Italy's most iconic landmarks, to evoke a sense of ancient Roman history and culture.
Venetian masks. Venetian-style masks as centerpieces or decorative items, representing Italy's romantic and picturesque side.
Italian art. Display reproductions of famous Italian artworks, such as Leonardo da Vinci's Mona Lisa or Michelangelo's David, to celebrate Italy's rich artistic heritage.
Drink Like an Italian: 8 Campari Cocktails to Try
Japan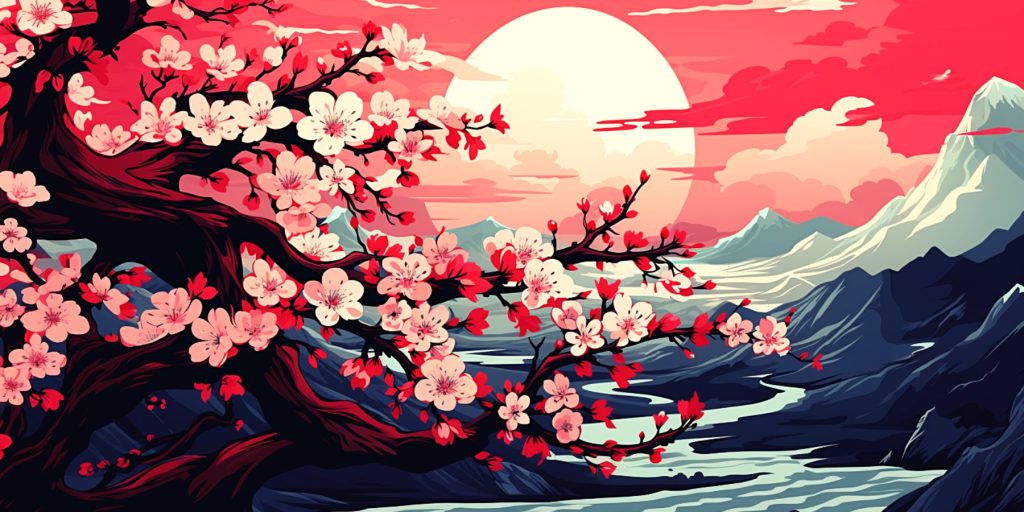 Japanese rugby culture is a captivating blend of dedication, humility, and unwavering respect. Rugby holds a special place in Japan, embodying the values of teamwork and honor. The national team, the Brave Blossoms, has captured hearts worldwide, and rugby unites diverse communities, fostering a sense of belonging and sportsmanship.
Japanese cocktails to serve
Sake Martini. Replace traditional vermouth with sake in a classic martini, garnished with a twist of lemon or a cucumber slice.
Yuzu Sour. Mix yuzu juice (a citrus fruit popular in Japan) with Japanese whiskey, simple syrup, and a splash of club soda for a refreshing and citrusy cocktail.
Matcha Mojito. Infuse the classic Mojito with matcha green tea powder, combining it with white rum, fresh mint leaves, lime juice, and simple syrup.
Plum Wine Spritzer. Combine Japanese plum wine (umeshu) with club soda, ice, and a slice of lemon for a delightful and slightly sweet spritzer.
Japanese Whiskey Highball. A simple yet beloved cocktail made with Japanese whiskey and soda water served over ice. It's a big in Japan.
Japanese snacks to serve
Sushi rolls. Create an assortment of sushi rolls with ingredients like tuna, salmon, cucumber, avocado, and crab, served with soy sauce and wasabi.
Tempura. Serve tempura-fried vegetables, shrimp, or seafood with a dipping sauce made from soy sauce, mirin, and dashi broth.
Rice crackers (senbei). Provide a variety of rice crackers, which come in different flavors and textures, from sweet to savory.
Gyoza. Offer pan-fried or steamed Japanese dumplings filled with a mixture of ground meat (usually pork) and vegetables.
Takoyaki. Serve octopus balls, a popular street food made from batter and diced octopus, drizzled with takoyaki sauce, mayonnaise, and bonito flakes.
Japanese décor inspiration
Japanese flags. Display the national flag of Japan, featuring a red circle (the sun) on a white background. It symbolizes the country's national identity and is known as the Nisshōki.
Cherry blossoms (sakura). Incorporate cherry blossom decorations or images, as cherry blossoms are a symbol of spring and represent the beauty of Japan. You can use artificial branches or paper blossoms.
Japanese lanterns. Hang Japanese lanterns, known as chōchin, as decorative elements. They are often associated with festivals and traditional events in Japan.
Origami cranes. Decorate with origami paper cranes, a symbol of peace and good luck in Japanese culture. String them together or use them as table centerpieces.
Japanese calligraphy. Include Japanese calligraphy or characters (kanji) in your décor, featuring words or phrases related to rugby, unity, or Japan's national team, the Brave Blossoms.
Kanpai! 10 Japanese Whiskey Cocktails to Master
Namibia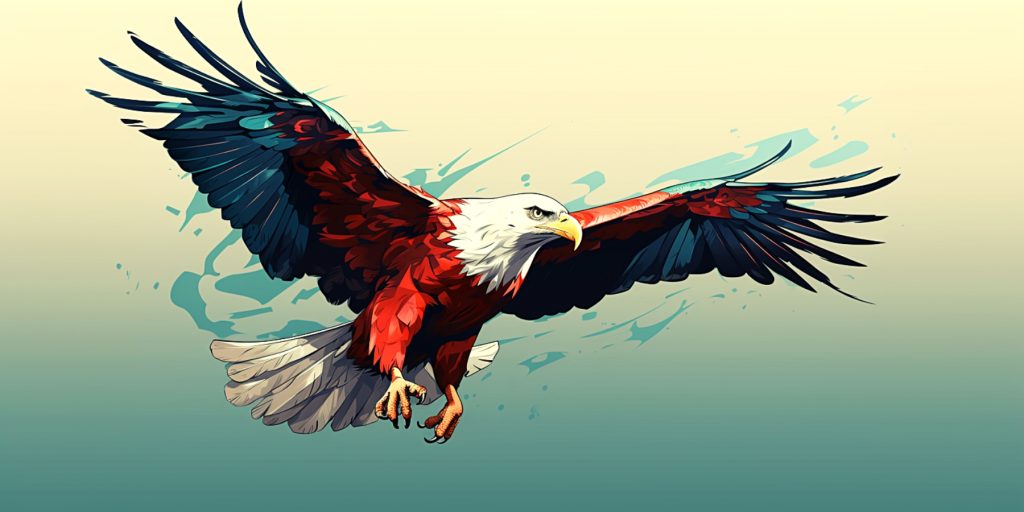 Namibian rugby culture reflects resilience, diversity, and a deep connection to the sport. Rugby unites the nation, fostering dreams of international success. The Namibian Welwitschias, their national team, embodies tenacity and the pursuit of excellence, inspiring a growing rugby community and nurturing a bright future for the sport in Namibia.
Namibian cocktails to serve
Kalahari Cooler. Create a refreshing cocktail by combining gin, lemon juice, and a splash of sparkling water, garnished with a lemon slice.
Windhoek Lager Shandy. Combine Windhoek Lager (a popular Namibian beer) with lemonade for a light and thirst-quenching shandy.
Kalahari Sunrise. Blend tequila, orange juice, and a splash of grenadine for a vibrant and fruity sunrise cocktail.
Namibian snacks to serve
Kapana. Serve small street food-style grilled meat skewers, typically seasoned with spicy sauces, like ketchup and chili, for a flavorful and authentic Namibian experience.
Potjiekos bites. Prepare mini potjiekos servings, a traditional southern African stew, in small portions for a hearty and flavorful snack.
Seswaa sliders. Create bite-sized sliders with seswaa, a Botswanan dish made from slow-cooked, shredded meat, often served with a flavorful sauce.
Namibian nuts. Offer a selection of Namibian nuts, such as marula nuts or Kalahari melon seeds, seasoned with spices for a crunchy and unique snack.
Mopane worms. For those feeling adventurous, provide dried mopane worms, a traditional Namibian delicacy, known for their nutty and earthy flavor.
Namibian décor inspiration
Namibian flags. Display the national flag of Namibia, featuring a blue field with a golden sun and a diagonal stripe of red and green. This flag symbolizes Namibia's natural beauty, resources, and unity.
Desert sand color palette. Use a color palette inspired by the Namib Desert, featuring warm and earthy tones like sand, rust, and burnt orange, to evoke the desert's stunning landscapes.
African artifacts. Decorate with African artifacts, such as tribal masks, wooden carvings, or beadwork, to celebrate Namibia's indigenous cultures and artistic traditions.
New Zealand
New Zealand rugby culture is a storied tapestry of passion, heritage, and indomitable spirit. Rugby is more than a sport; it's a way of life. The All Blacks, New Zealand's national rugby team, are revered as icons, embodying values of humility and teamwork. With the haka as its symbol, rugby unites the nation, forging an enduring legacy on and off the field.
New Zealand cocktails to serve
Manuka Honey Whiskey Sour. Add a New Zealand twist to the classic whiskey sour by incorporating manuka honey syrup, whiskey, and freshly squeezed lemon juice.
Feijoa Fizz. Infuse feijoa (a unique New Zealand fruit) with gin, elderflower liqueur, and club soda for a fragrant and fizzy drink.
Tiki Punch. Blend dark rum, passion fruit juice, orange juice, and a hint of grenadine for a tropical and visually striking punch.
Kiwifruit Mojito. Create a kiwi-flavored mojito by muddling fresh kiwi with mint leaves, lime juice, white rum, and a touch of simple syrup.
New Zealand snacks to serve
Hokey pokey ice cream. Offer hokey pokey ice cream, which features vanilla ice cream with pieces of honeycomb toffee. It's a beloved Kiwi dessert.
Seafood platter. Celebrate New Zealand's seafood culture with a platter of fresh oysters, green-lipped mussels, or smoked salmon, accompanied by lemon wedges.
Kiwifruit slices. Provide slices of ripe New Zealand kiwifruit, a nutritious and tangy snack.
Kumara chips. Offer crispy sweet potato (kumara) chips with a selection of dipping sauces like aioli or tomato sauce.
New Zealand décor inspiration
Silver Fern flags. Display New Zealand's national symbol, the silver fern, on flags or banners. The silver fern is iconic and represents the country's natural beauty.
All Black rugby jerseys. Hang All Blacks rugby jerseys or replicas as décor to celebrate New Zealand's legendary rugby team and their famous black jerseys.
Māori tiki figures. Decorate with Māori tiki figures, which are traditional carvings often used as symbols of protection and good luck.
Portugal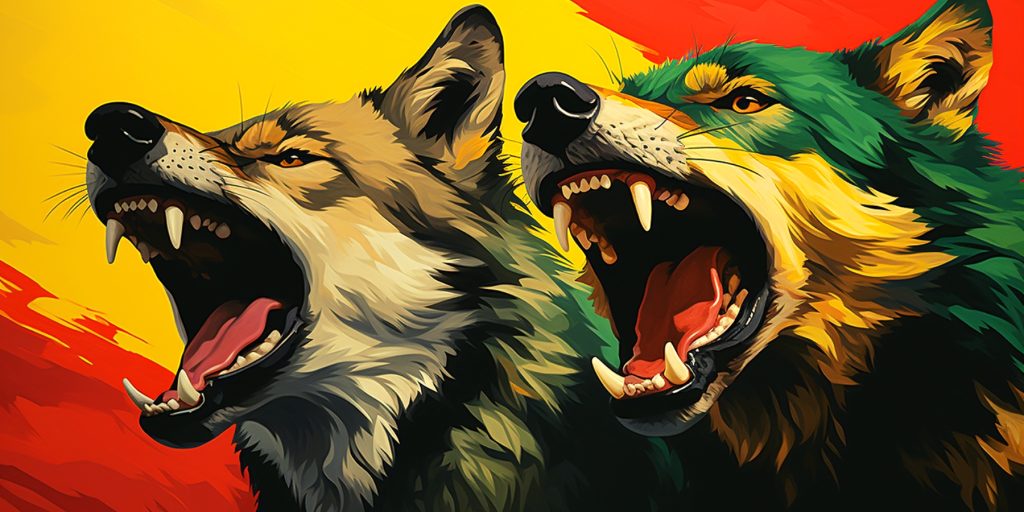 Portuguese rugby culture embodies a spirited blend of camaraderie, resilience, and a passion for the game. Rugby is gaining ground in Portugal, uniting players and fans alike. The national team, known as Os Lobos, showcases determination and pride, fostering a growing community and a promising future for rugby in Portugal.
Portuguese cocktails to serve
Porto Tonic. Combine white port wine with tonic water and a twist of lemon for a refreshing and bittersweet drink.
Sangria. Offer red or white sangria made with Portuguese wine, fresh fruit, and a touch of brandy for a fruity and refreshing choice.
Madeira Wine Cooler. Combine Madeira wine with ginger ale, a splash of lemon juice, and a slice of orange for a lightly sweet and effervescent cooler.
Lisbon Lemonade. Mix lemonade with a splash of Portuguese white wine and a touch of sparkling water for a zesty and thirst-quenching beverage.
Portuguese snacks to serve
Bacalhau à brás. Offer small portions of this classic Portuguese dish made with salted cod, scrambled eggs, onions, and potatoes.
Petisco. Serve an assortment of Portuguese petiscos, which are small, flavorful dishes like tapas. Options may include olives, chorizo, and marinated sardines.
Pastéis de Nata. Provide these iconic Portuguese custard tarts, known for their flaky pastry and creamy custard filling, dusted with cinnamon and powdered sugar.
Presunto. Offer thin slices of presunto, a Portuguese dry-cured ham similar to Spanish jamón, as a savory and delicious snack.
Piri-piri chicken wings. Serve spicy piri-piri chicken wings, marinated in a fiery piri-piri sauce, for a flavorful and zesty option.
Portuguese décor inspiration
Portuguese flags. Display the national flag of Portugal, featuring a green and red background with the national coat of arms in the center. It represents Portugal's rich history and heritage.
Fado-inspired art. Include artwork or posters featuring Fado musicians, representing Portugal's deeply rooted musical culture.
Azulejo tiles. Decorate with traditional Portuguese azulejo tiles, known for their intricate blue and white patterns, often depicting scenes from Portuguese history and culture.
Portuguese ceramics. Use ceramic dishes, platters, and vases adorned with traditional Portuguese patterns and motifs, such as the rooster (Galo de Barcelos) or maritime designs.
Romania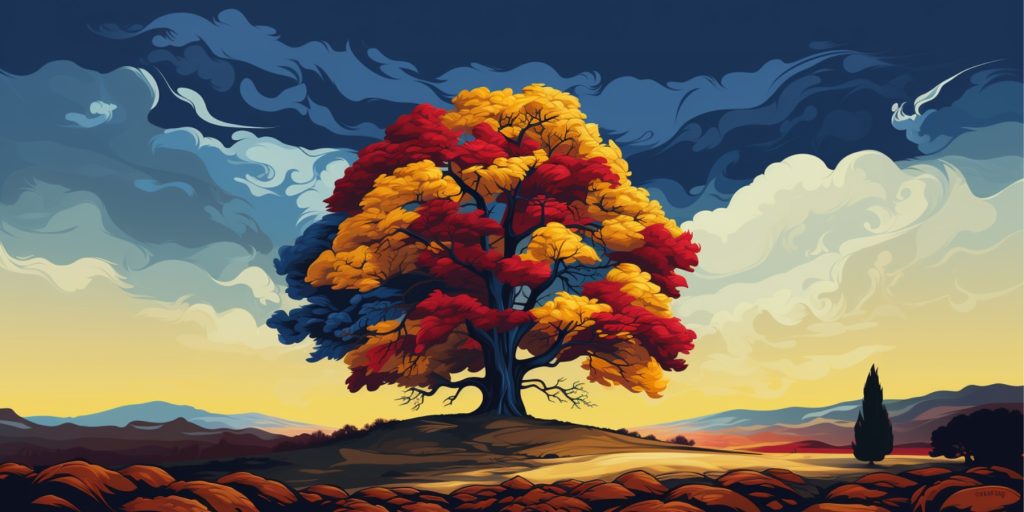 Romanian rugby culture is a testament to grit and camaraderie. Rugby thrives as a unifying force, embodying teamwork and resilience. The Romanian national team, the Oaks, symbolizes national pride and dedication. Rugby strengthens bonds and nurtures a thriving, sport-bonded community.
Romanian cocktails to serve
Palinca Sour. Craft a cocktail with palinca, a traditional Romanian fruit brandy, mixed with lemon juice and a touch of honey for a sweet and tangy flavor.
Măcriș Martini. Create a Martini using Măcriș, a Romanian herbal liqueur, mixed with gin and a hint of orange zest for an herbal and aromatic twist.
Țuică Fizz. Use țuică, a strong Romanian fruit brandy, as the base for a fizz cocktail, adding sparkling water and a squeeze of lime for a refreshing and bold drink.
Transylvanian Bloody Mary. Make a savory Bloody Mary with a Romanian twist by using țuică or horinca (plum brandy) along with the classic ingredients.
Romanian snacks to serve
Mici. Offer grilled mici, also known as țuicăș or Romanian sausages, seasoned with garlic and paprika, served with mustard or bread.
Mititei sandwiches. Create small sandwiches with mici placed inside fresh rolls or baguettes, along with onions, mustard, and other condiments.
Cascaval pane. Provide slices of cascaval pane, a Romanian dish featuring breaded and fried cheese, often served with a side of sour cream or a garlic sauce.
Mămăligă. Offer slices of mămăligă, a Romanian polenta made from cornmeal, typically served with butter and cheese.
Roasted sunflower seeds. Provide roasted and salted sunflower seeds, a popular snack in Romania.
Romanian décor inspiration
Romanian flags. Display the national flag of Romania, featuring vertical stripes of blue, yellow, and red. It symbolizes Romania's history, culture, and unity.
Traditional folk art. Decorate with traditional Romanian folk art, including textiles, pottery, and wooden carvings, which showcase the country's rich artistic heritage.
Dracula motif. Include imagery related to the famous Dracula legend, such as vampire fangs, bats, or gothic-style decorations, as a playful nod to Romania's cultural legacy.
Carpathian mountain scenery. Incorporate images or decorations inspired by the Carpathian Mountains, a prominent geographical feature of Romania, known for their beauty and wildlife.
Samoa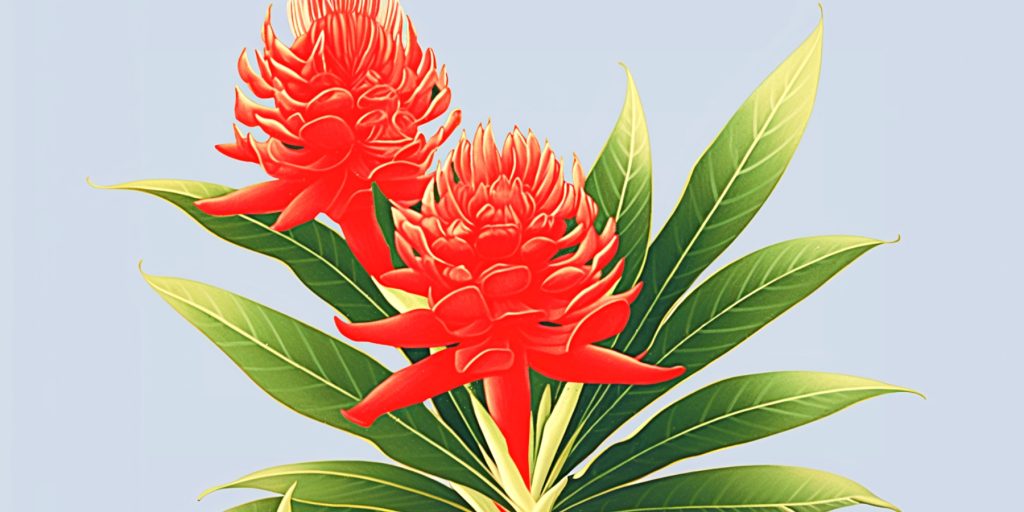 Samoan rugby culture embodies strength, unity, and a profound connection to the sport. Rugby is a way of life, fostering camaraderie and a warrior spirit. The Samoan national team, the Manu Samoa, reflects the nation's fierce pride and commitment. Rugby unites communities, preserves traditions and inspires future generations on and off the field.
Samoan cocktails to serve
Taro Smoothie Cocktail. Incorporate taro root, a staple in Samoan cuisine, into a creamy cocktail with coconut milk, rum, and a touch of honey.
Samoan Sour. Make a twist on the classic Whiskey Sour by using Samoan whiskey or dark rum, lemon juice, and a touch of maple syrup.
Fa'afetai Fizz. Combine light rum, fresh lime juice, and a splash of club soda, then garnish with a lime wheel for a zesty and fizzy cocktail.
Samoan snacks to serve
Samoan coconut pancakes. Serve coconut pancakes, often made with coconut cream or milk, for a delicious and slightly sweet snack.
Fa'ausi. Offer fa'ausi, a traditional Samoan dessert made with coconut cream and caramelized sugar, often served with bread or rice.
Koko rice. Make koko rice, a Samoan dessert made from cocoa powder, sugar, and rice, for a sweet and chocolatey treat.
Oka. Prepare oka, a traditional Samoan dish made with raw fish, coconut cream, and various seasonings, often served as a refreshing appetizer.
Samoan décor inspiration
Samoan flags. Display the national flag of Samoa, featuring a red background with a blue rectangle and a white star. This flag represents Samoa's history, sovereignty, and culture.
Samoan tribal art. Include artwork or carvings inspired by Samoan tribal art, representing the indigenous culture and storytelling traditions.
Polynesian canoes. Incorporate miniature models or images of Polynesian canoes, known as "va'a," to celebrate Samoa's seafaring history and connection to the ocean.
Scotland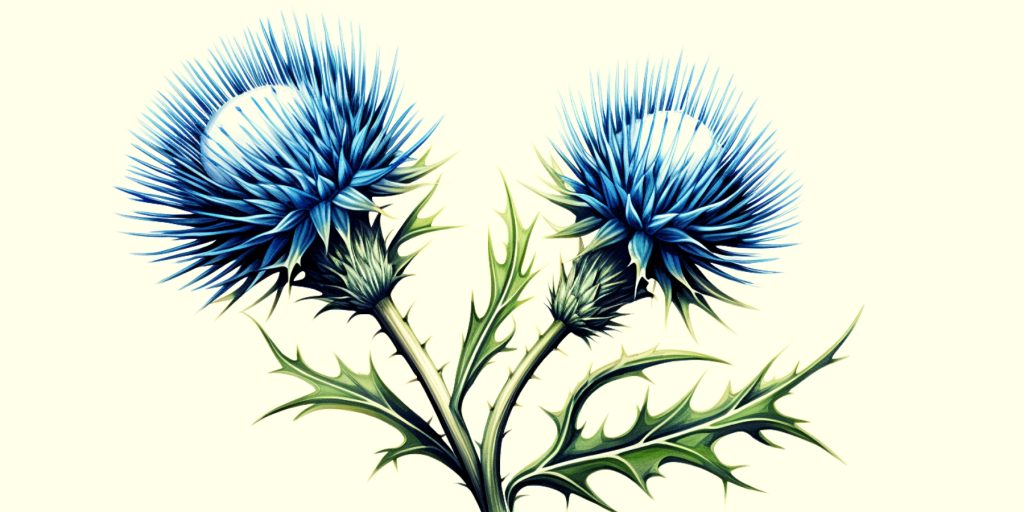 Scottish rugby culture is a tapestry of passion, tradition, and fierce determination. Rugby is a national obsession, epitomized by the thistle-adorned jerseys of the national team, the Bravehearts. Matches at Murrayfield Stadium resonate with pride and the sound of bagpipes. Scottish rugby celebrates unity, sportsmanship, and the pursuit of victory.
Scottish cocktails to serve
Rusty Nail. Mix Scotch whisky with Drambuie, a honey and herbal liqueur, for a smooth and warming cocktail.
Rob Roy. Craft a Rob Roy by blending Scotch whisky, sweet vermouth, and a dash of bitters, garnished with a maraschino cherry.
Scottish Ginger Ale. Mix Scotch whisky with ginger ale and a splash of lime juice for a refreshing and effervescent cocktail.
Scottish snacks to serve
Haggis bites. Offer small portions of haggis, traditionally made from minced sheep's heart, liver, and lungs, encased in a sheep's stomach lining, and served with neeps and tatties (mashed turnips and potatoes).
Scottish smoked salmon. Serve slices of premium Scottish smoked salmon on crackers or small pieces of bread, garnished with lemon wedges and capers.
Cullen skink. Provide cups of Cullen skink, a creamy Scottish soup made with smoked haddock, potatoes, onions, and milk, for a comforting and flavorful appetizer.
Shortbread cookies. Offer classic Scottish shortbread cookies, known for their buttery and crumbly texture, in various shapes and sizes.
Oatcakes. Serve oatcakes, traditional Scottish crackers made from oats, with a variety of toppings such as cheese, smoked salmon, or pâté.
Scottish décor inspiration
Saltire flags. Display the national flag of Scotland, known as the Saltire, featuring a blue field with a white diagonal cross. This flag symbolizes Scotland's history and identity.
Tartan tablecloths. Use tablecloths or decorations featuring traditional Scottish tartan patterns, representing the country's rich textile heritage.
Bagpipes and thistle elements. Incorporate decorative elements related to bagpipes, such as miniature bagpipes or bagpipe-themed décor, as well as thistle motifs, the national flower of Scotland.
Heather and Highland greenery. Decorate with heather, thistles, and other Highland greenery to evoke the rugged and picturesque landscapes of Scotland.
South Africa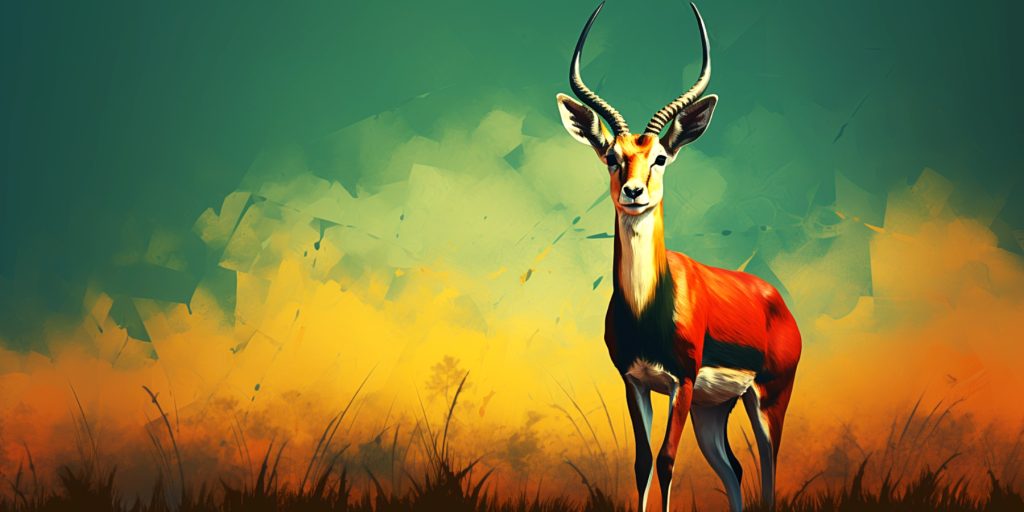 The South African rugby team, known as the Springboks, embodies the heart and soul of rugby in the nation. With a rich history, they've clinched three Rugby World Cup titles, showcasing their dominance. Rugby holds a unique position in South Africa, transcending mere sport to unite a rainbow nation.
It's a source of national pride, symbolic of unity and resilience. The thunderous chants of "Bokke" from passionate fans echo through stadiums, reflecting the deep-seated rugby culture that binds South Africans, in a shared love for the game.
South African cocktails to serve
Springbokkie shots. To make this classic South African shot, layer equal parts of crème de menthe liqueur (green) and Amarula cream liqueur (white) in a shot glass. It resembles the colors of the Springbok rugby team.
Brandy and Coke. Serve a simple but popular South African drink by mixing South African brandy with cola. It's a refreshing and easy-to-make cocktail.
Rooibos Tea Mojito. Combine steeped and cooled rooibos tea with rum, lime juice, mint leaves, and a touch of honey for a refreshing twist on the classic mojito.
Boerewors Bloody Mary. Make a spicy Bloody Mary with a South African twist by adding a dash of boerewors spice (a South African sausage spice blend) and garnishing with biltong or droëwors (dried sausages).
South African snacks to serve
Biltong. Offer slices of biltong, a popular South African dried meat snack, available in various flavors such as beef, game, or ostrich.
Samoosas. Serve South African samoosas, triangular pastry pockets filled with spiced meat, vegetables, or cheese, often served with chutney.
Boerewors rolls. Prepare boerewors rolls, featuring grilled South African sausage, served on a fresh bread roll with tomato and onion relish.
Bobotie bites. Make mini bobotie bites, a South African dish consisting of spiced, baked minced meat topped with an egg-based custard.
Mini vetkoek. Serve bite-sized vetkoek, deep-fried bread rolls typically filled with savory fillings like curry mince or cheese.
South African décor inspiration
South African flags. Display the national flag of South Africa, featuring a colorful design with a combination of red, blue, green, and black, representing the nation's unity.
Protea flower arrangements. Use protea flowers, South Africa's national flower, as centerpieces or decor accents. Proteas come in various colors and add a touch of rustic elegance.
Safari-inspired elements. Include safari-themed decor elements like animal prints, and wooden accents to evoke the country's wildlife and natural beauty.
Tonga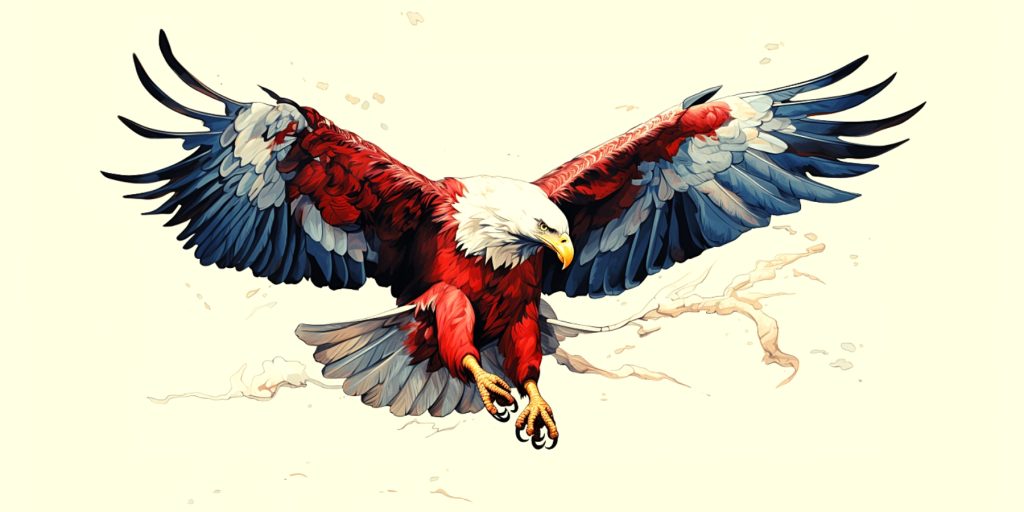 Tongan rugby culture embodies deep respect, fierce pride, and a warrior spirit. Rugby unites Tongans in celebration of their shared heritage and athletic prowess. The national team, 'Ikale Tahi, carries the nation's hopes on the global stage. Rugby in Tonga is more than a sport; it's a source of unity and national identity.
Tongan cocktails to serve
Tonga Tea. Create a Tonga-inspired iced tea by mixing black tea with passion fruit syrup, lemon juice, and a hint of honey.
Pineapple Ginger Sparkler. Blend pineapple juice with ginger beer and a squeeze of lime for a zesty and effervescent cocktail.
Hinu Povi Povi. Craft a cocktail with Hinano, a popular Polynesian beer, mixed with pineapple juice and a splash of lime for a light and tropical drink.
Tongan snacks to serve
'Ota 'Ika. Offer 'ota 'ika, a Tongan ceviche made with raw fish marinated in lime or lemon juice, coconut milk, onions, and chilies.
Lu Sipi. Prepare lu sipi, which consists of corned beef, taro leaves, and coconut milk, often cooked together to create a rich and savory dish.
Kapaipai. Serve kapaipai, Tongan-style deep-fried breadfruit chips, for a crispy and satisfying snack.
Faikakai. Provide faikakai, a sweet and sticky dessert made from cassava or taro, coconut milk, and sugar, often steamed in banana leaves.
Ha'apai dumplings. Make Ha'apai dumplings, similar to Chinese dumplings, often filled with pork or seafood, and served with a dipping sauce.
Niu masi. Offer niu masi, sweet and tender young coconut meat, often served with a sprinkle of sugar for a refreshing treat.
Tongan décor inspiration
Tongan flags. Display Tongan flags featuring a red field with a white rectangle in the upper hoist-side corner bearing a red cross. It's a symbol of Tonga's history and identity.
Hibiscus flowers. Incorporate hibiscus flowers, which are not only a tropical symbol but also the national flower of Tonga. Use them as table centerpieces or decor accents.
Tongan tribal art. Include artwork or carvings inspired by Tongan tribal art, showcasing the indigenous culture and storytelling traditions of Tonga.
Lapita pottery. Integrate elements resembling Lapita pottery, an ancient Tongan and Pacific Island art form characterized by intricate designs and motifs.
Uruguay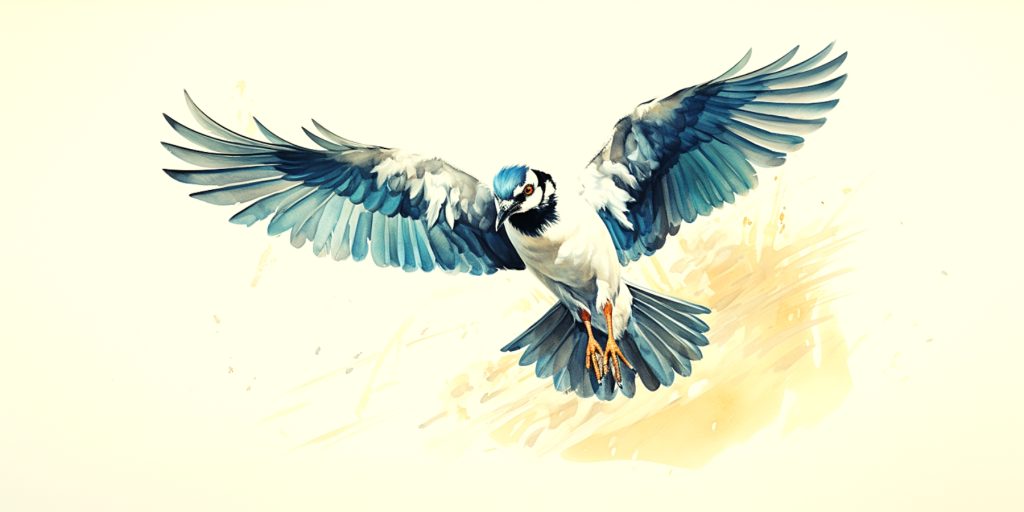 Uruguayan rugby culture is epitomized by the national team, Los Teros. Known for their determination and resilience, they proudly wear the national colors of blue and gold. Rugby in Uruguay is more than a sport; it's a source of unity, passion, and national pride, celebrated by fans as Los Teros take flight on the world stage.
Uruguayan cocktails to serve
Tannat Wine Spritzer. Uruguay is known for its Tannat wine. Serve it as a spritzer by mixing Tannat wine with club soda and a splash of lime juice over ice.
Classic Mojito. Offer a classic mojito made with white rum, fresh lime juice, mint leaves, sugar, and club soda—a refreshing choice for warm rugby match days.
Uruguayan craft beer. Showcase Uruguayan craft beers, which have been gaining popularity. Provide a selection of local brews for your guests to enjoy. You can also serve lemonade, so it can be made into shandies.
Uruguayan snacks to serve
Milanesa sandwiches. Prepare milanesa sandwiches, featuring breaded and fried meat (typically beef or chicken) served on a crusty roll with lettuce, tomato, and mayonnaise.
Provoleta. Present provoleta, a melted provolone cheese dish often seasoned with herbs and spices, served with toasted bread or baguette slices.
Morcilla. Include morcilla, a type of blood sausage, typically grilled and served as a savory snack or appetizer.
Olives and cheese platter. Create a platter with a variety of Uruguayan cheeses, such as queso fresco and queso de cabra, along with green and black olives.
Tortas and alfajores. Offer Uruguayan tortas, sweet pastries filled with dulce de leche, and alfajores, cookies filled with dulce de leche and often coated in chocolate or coconut.
Uruguayan décor ideas
Uruguayan flags. Display Uruguayan flags featuring the nation's striking sun and blue and white stripes. These flags represent Uruguay's history and unity.
Sunflowers. Include sunflowers as decor elements, which are often associated with Uruguay, though they are not the official national flower. They add a bright and cheerful touch to your decor.
Candombe drums. Decorate with miniature candombe drums, symbolizing Uruguay's rich musical heritage. Candombe is an integral part of Uruguayan culture.
Wales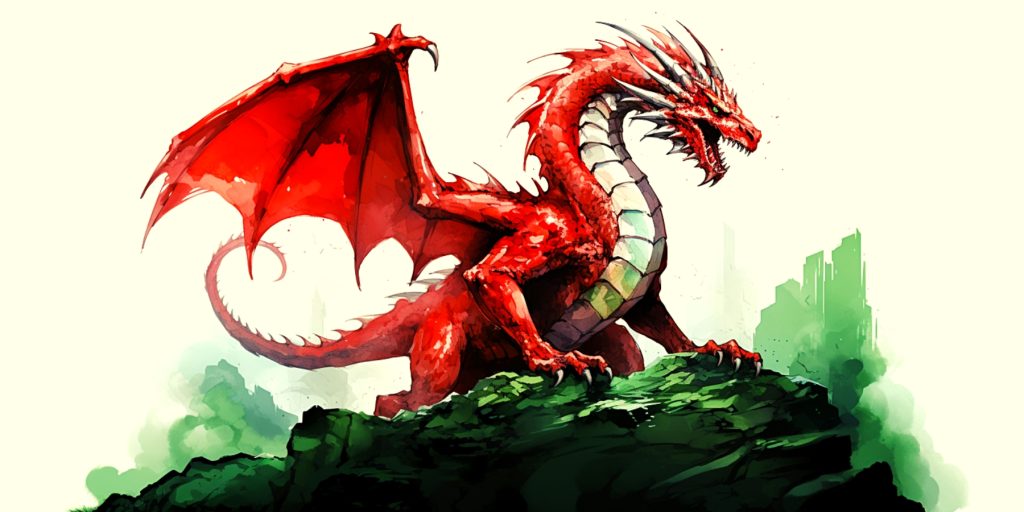 Welsh rugby culture is a profound part of the nation's identity, celebrated through passion, song, and a deep sense of community. The Principality Stadium in Cardiff becomes a cauldron of red during matches, echoing with powerful hymns and chants to cheer on the Welsh Dragons. Rugby in Wales is a source of pride, uniting rugby fans with a shared love for the game.
Welsh cocktails to serve
Red Dragon. Crafted with gin, Grand Marnier, fresh blood orange juice, lemon juice, and a touch of grenadine, it's a vibrant and citrusy drink that goes down easy.
Blackcurrant Martini. Craft a martini featuring blackcurrant liqueur (a flavor often associated with Wales), vodka, and a splash of lemon juice for a sweet and tangy cocktail.
Sloe Gin Fizz. Offer a refreshing sloe gin fizz made with sloe gin, lemon juice, simple syrup, and soda water, garnished with a lemon twist.
Cardiff Cobbler. Mix gin, orange liqueur, lemon juice, and a touch of sugar, shake with ice, and then strain into a glass filled with crushed ice. Garnish with orange slices and cherries.
Welsh snacks to serve
Welsh rarebit. Offer Welsh rarebit, a savory cheese sauce made with Welsh cheddar, mustard, and beer, served on toasted bread or crackers.
Laverbread. Serve laverbread, a Welsh dish made from seaweed, typically cooked and mixed with oats, often served as a spread on toast.
Welsh cakes. Prepare Welsh cakes, small griddle cakes made with currants or raisins, dusted with sugar, and often enjoyed with a cup of tea.
Bara brith. Provide slices of bara brith, a traditional Welsh fruit loaf made with dried fruits, tea-soaked, and baked to perfection.
Cawl soup shooters. Offer small cups of cawl, a traditional Welsh broth soup featuring ingredients like lamb or beef, leeks, and root vegetables.
Welsh décor ideas
Welsh flags. Display Welsh flags featuring the striking red dragon on a green and white background, symbolizing Wales's rich history and identity.
Daffodils. Incorporate daffodils, the national flower of Wales, as decor accents or centerpieces. Their bright yellow blooms add a touch of color and represent Welsh pride.
Harps and dragons. Decorate with harp and dragon motifs, representing both the national symbol and a nod to Welsh musical traditions.
These twenty teams competing in the 2023 Rugby World Cup are divided into four pools of five teams each. The top two teams from each pool will advance to the quarterfinals. The tournament will be held from September 8 to October 28, 2023, and the final will be played at the Stade de France in Saint-Denis, France.
We hope you have a fantastic time hosting your RWC2023 viewing party (or parties!). Check back for more party-planning advice and remember to sign up for our newsletter to get great hosting insights like these delivered straight to your inbox!
FREQUENTLY ASKED QUESTIONS
France is hosting the 2023 RWC. This year's games will be played in stadiums all over France, including the Stade de France, the Parc des Princes, and the Velodrome. These stadiums are all steeped in rugby history, and they will provide the perfect setting for the tournament.
The tournament will be held from September 8 to October 28, 2023, and the final will be played at the Stade de France in Saint-Denis, France.