Our 8 Favorite Sake Cocktail Recipes to Try at Home
December 19, 2022 by Anna-Bet Stemmet
Our cherry-picked list of delicious sake cocktail recipes has been compiled to showcase the singular character of this uniquely fermented Japanese rice liquor. Dry, smooth, and light in texture, with fruity and nutty aromas on the nose, sake makes an excellent base for a variety of beguiling mixed drinks. Here are a few to try at home.
1. Cherry Blossom
Following in the slipstream of picture-perfect drinks like the Orange Blossom cocktail, this sake cocktail recipe is just gorgeous from start to finish. To make two drinks, combine 1.5 oz sake, 1 oz cherry liqueur, 0.5 oz Bulldog Gin, 0.25 oz Grand Marnier, 0.25 oz grenadine, and 0.25 oz lemon juice in a mixing glass with ice. Stir until thoroughly chilled, and strain into two chilled glasses. Garnish with fresh or brandied cherries.
2. Melting Snow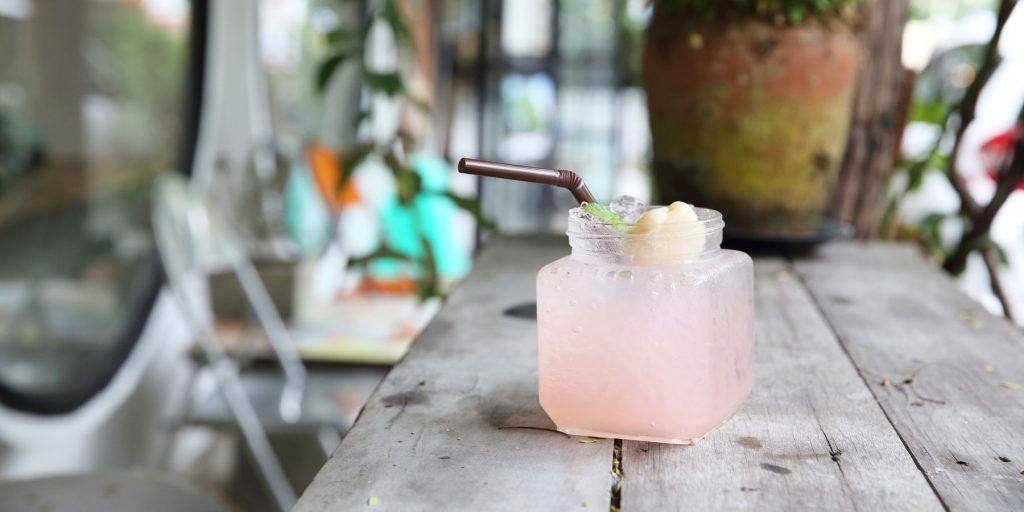 If you love orange liqueur cocktails, this sake recipe cocktail is the one for you! Combine 1 oz sake, 0.5 oz Grand Marnier, and 0.5 oz lemon juice in a cocktail shaker with ice, shake until cold, and strain into a rocks glass. For extra dramatic flair, you can add a tablespoon of grenadine to the Melting Snow cocktail to create a ruby-tinged layer at the bottom of the glass. Garnish with lychees or tropical fruit of your choice.
3. Saketini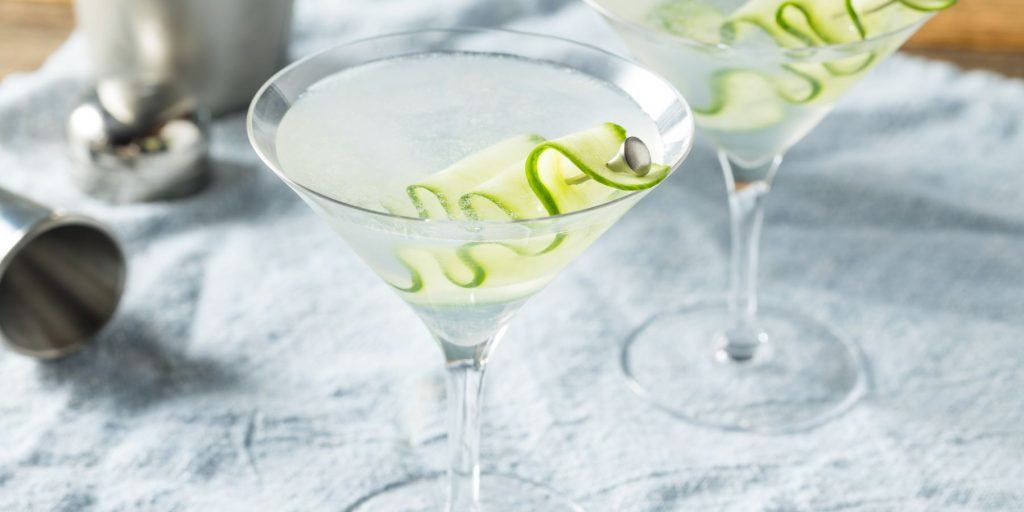 Arguably one of the best sake cocktail recipes, the Saketini is a rather spiffy addition to the growing Martini cocktail line-up. Combine 1 oz sake and 1 oz Bulldog Gin in a cocktail shaker with ice. Shake until frosty, strain into a chilled cocktail glass, and garnish with green olives or a cucumber ribbon on a cocktail pick.
4. Samurai Rock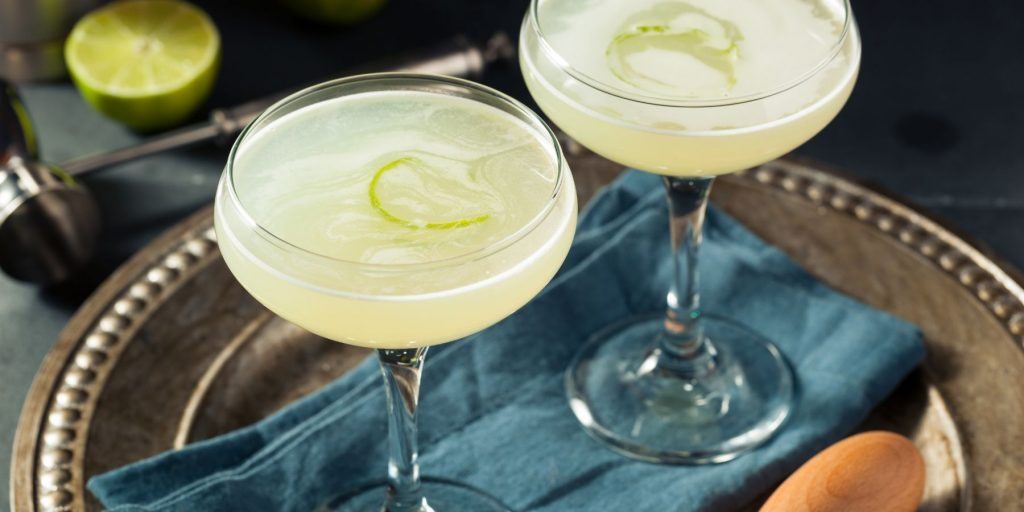 Essentially a sake-based version of the classic Gimlet, the Samurai Rock cocktail is made by combining 1.5 oz sake, 0.25 oz lime juice, and an optional 0.25 of simple syrup in a cocktail shaker. Decant into a rocks glass, fill it with ice, garnish with a lime twist and serve.
5. Sake Mojito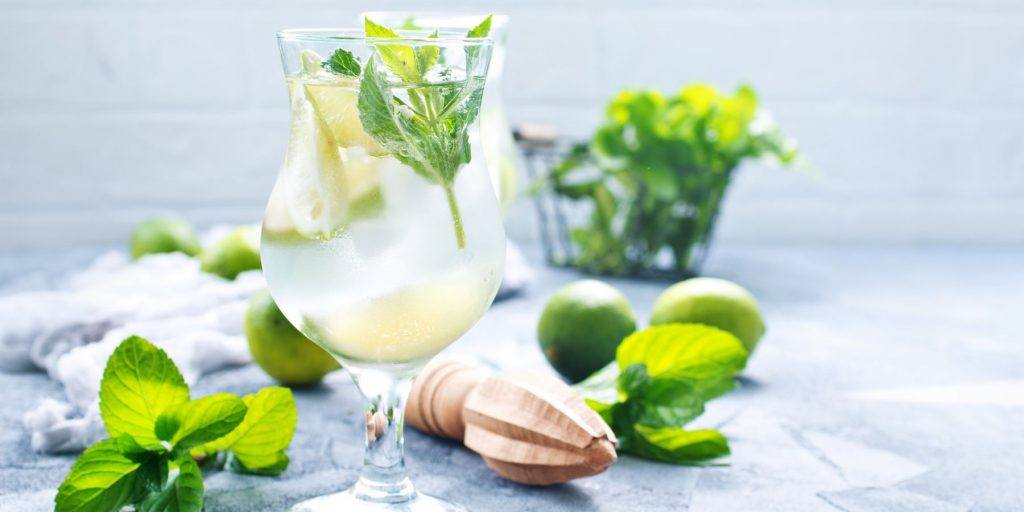 A cocktail with sake recipe that's tall, cool, and minty fresh? Yes, please! The Mojito has always been a crowd-pleaser, and this version of the drink is such a splendid variation on the theme. In a cocktail shaker, crush 6 fresh mint leaves, 1 teaspoon of granulated sugar, and half a lime, cut into small pieces. Add 3 oz sake and shake until chilled. Strain into a glass filled with ice. Top with 1 oz club soda and garnish with a sprig of mint.
6. Kyoto Sour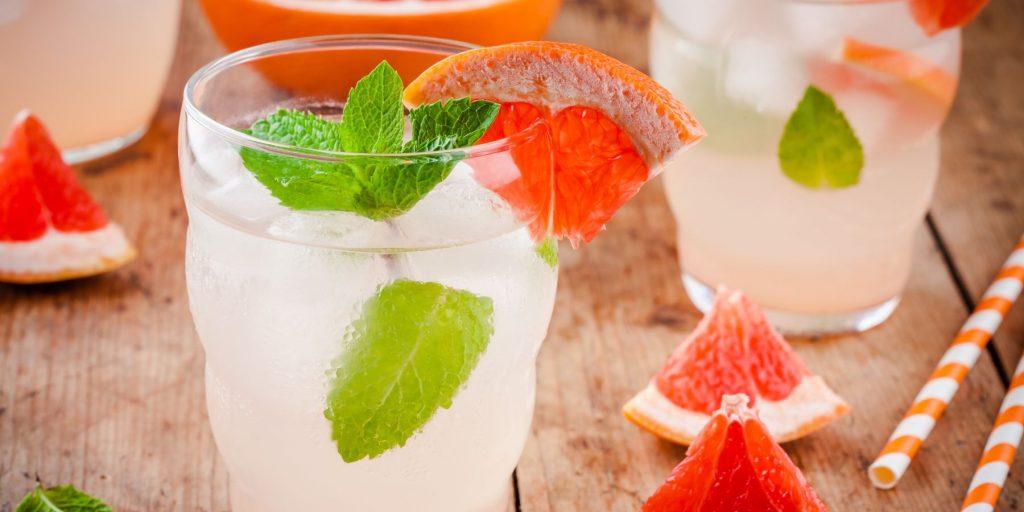 When Japanese sake cocktail recipes cross paths with the iconic sour cocktail drinks template, you get the alluring Kyoto Sour. Remove the skin from a slice of grapefruit and muddle it in a cocktail shaker with 2 dashes of green hot sauce. Add 2 oz sake, 0.5 oz lemon juice, and 0.75 oz agave nectar with ice, and shake until well-chilled. Strain into a rocks glass with fresh ice, and garnish with a grapefruit slice and fresh mint.
7. Sake Manhattan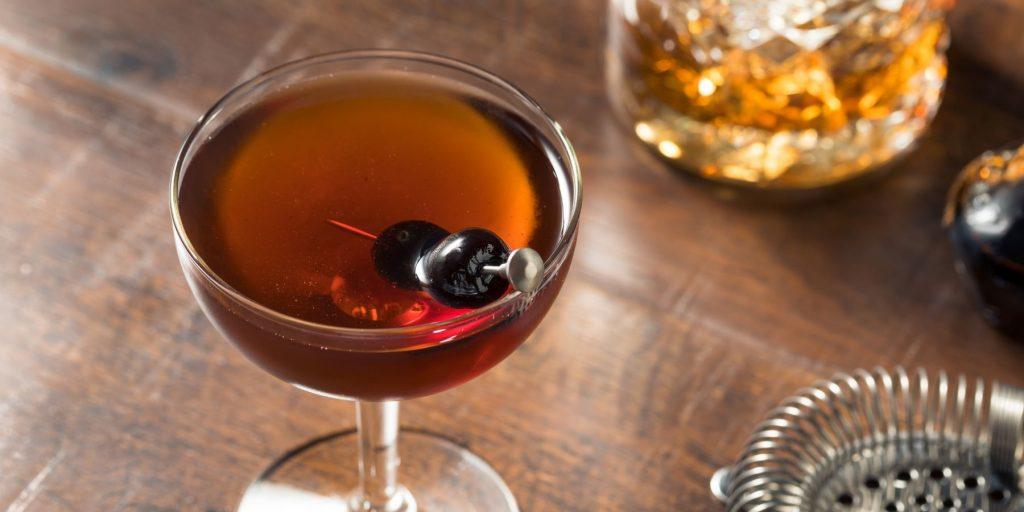 Our list of sake cocktails recipes wouldn't be complete without the Sake Manhattan. This delightful spinoff of the classic Manhattan calls for a warming ginger liqueur, which gives it a wonderfully spicy undertone. Combine 1.5 oz whiskey, 1 oz sake, 0.5 oz ginger liqueur, and two dashes of bitters in a mixing glass with ice. Stir well and strain into a cocktail glass. Garnish with Luxardo cherries, and serve.
8. Sumo in a Sidecar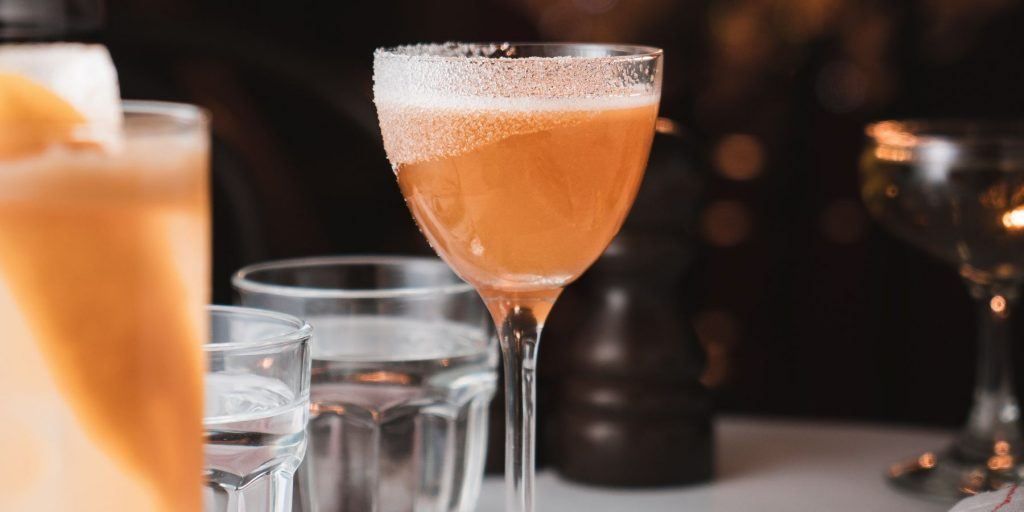 This sake recipe cocktail name has us in stitches every time we say it, which is why we love to serve it. It also happens to be completely delicious, of course! A riff on the Sidecar cocktail that dominated the hotel-bar scene at the end of World War I, this refreshing drink calls for 1 oz apricot brandy liqueur, 2 oz sake, and 0.5 oz lemon juice.
Add all the ingredients to a cocktail shaker with ice, shake until chilled, and fine strain into a chilled glass and serve with an orange twist. You can also add a sugar rim to the glass if you're feeling a little festive.
FREQUENTLY ASKED QUESTIONS
Sake combines well with everything from Grand Marnier orange liqueur to Bulldog gin, and even whiskey. In fact, it forms the base of a variety of fantastic cocktails, such as the Cherry Blossom, Melting Snow, and Sake Mojito. Find a full list on The Mixer.
Yes! Sake is used as a base liquor in a number of amazing cocktails, including Sumo in a Sidecar, the Kyoto Sour, Saketini, Samurai Rock, and Sake Mojito. Find a comprehensive list on The Mixer.