18 Sour Cocktail Recipes to Add to Your DIY Drinks Repertoire
October 26, 2022 by Anna-Bet Stemmet
Sour cocktails are a fascinating thing – 'sour' is historically a funny word to associate with food and drinks, but in the case of cocktails it's actually an amazingly delicious sub-category of mixed drinks that are utterly divine.  
Here are 18 must-try sour cocktail recipes that are sure to up the ante on your DIY drinks repertoire in a big way:   
1. Whiskey Sour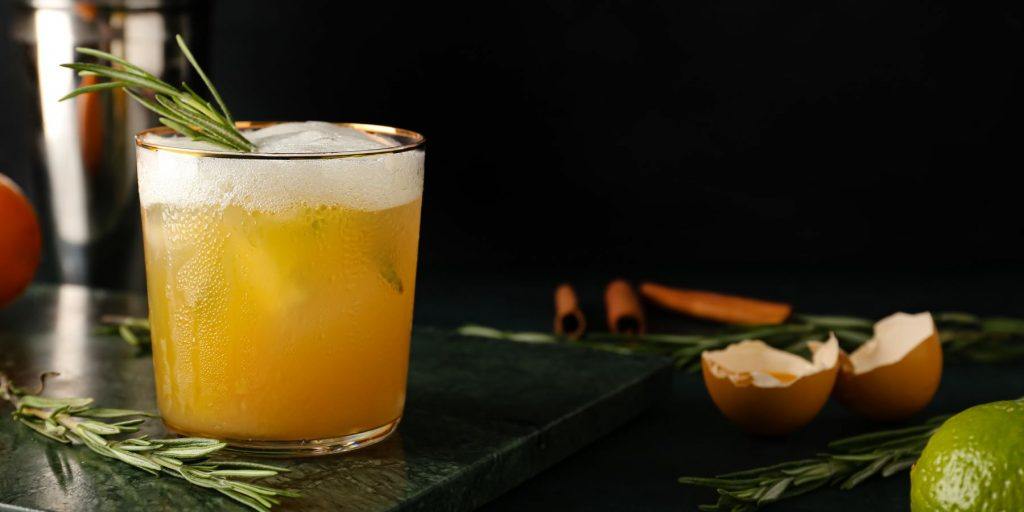 Learning how to pull off a Whiskey Sour cocktail with egg white should be a rite of passage for every newbie cocktail maker. This sweet, slightly tart drink is an absolute classic with its retro foam topping, and a real game-changer in terms of mouthfeel and texture. 
Egg white? Yes! Your Guide to Making Egg White Cocktails the Easy Way 
2. Pisco Sour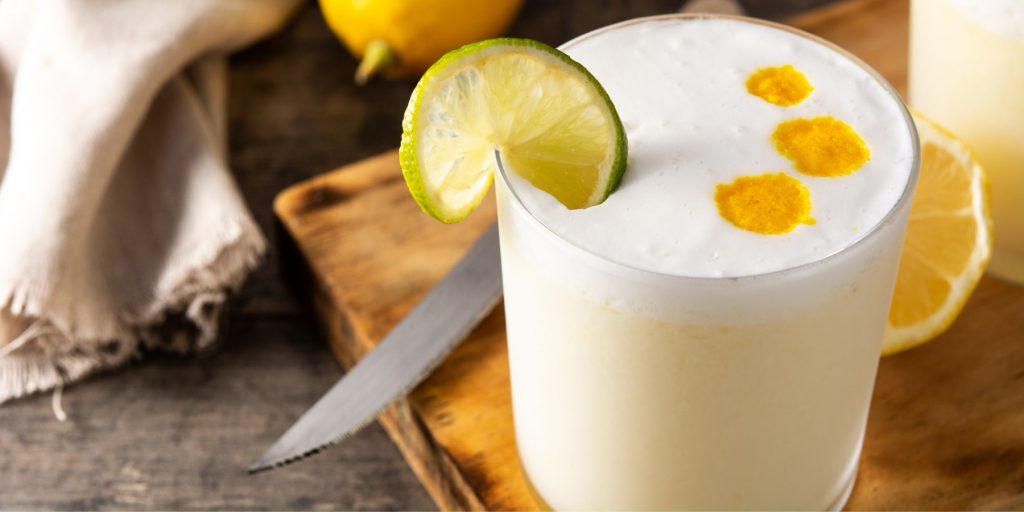 Hailing from pretty Peru, the Pisco Sour cocktail is an earthy and refreshing drink featuring pisco (a white Peruvian brandy made from Muscadel grapes), lime, egg white, and sugar as ingredients. It also happens to be the national cocktail of Peru and Chile. 
3. Amaretto Sour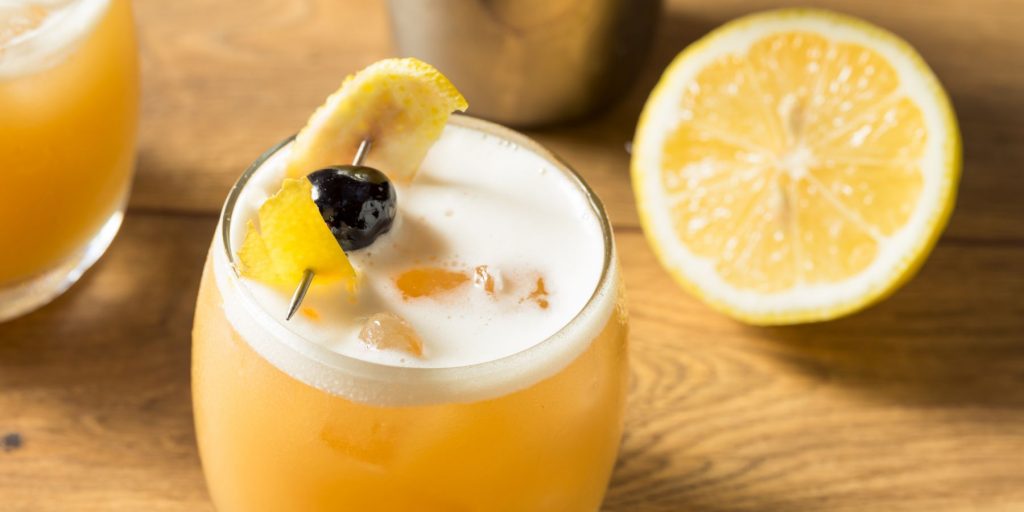 The lovely Amaretto Sour cocktail is a nutty spin-off of the classic Whiskey Sour which incorporates an almond-flavored liqueur that comes to the party with rich notes of vanilla and a subtly bitter finish. We love serving this as an after-dinner drink with a cheese platter and plenty of dark, red fruit like plums and grapes. 
4. Classic Margarita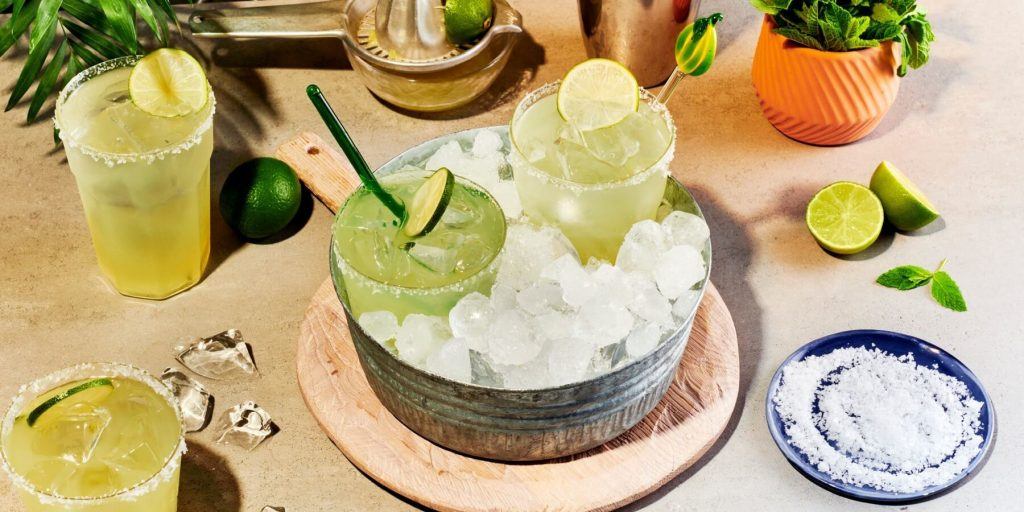 The amazingly zingy Lime Margarita is the OG drink that initially started the full-blown Margarita craze. Combining tequila, Grand Marnier, lime juice, and agave syrup, it pairs well with all sorts of tasty appetizers and main meals. As such, it's a great trick to have up your hosting sleeve. 
Want to go low ABV? Meet Our Foxy Margarita Mocktail 
5. Tequila Sour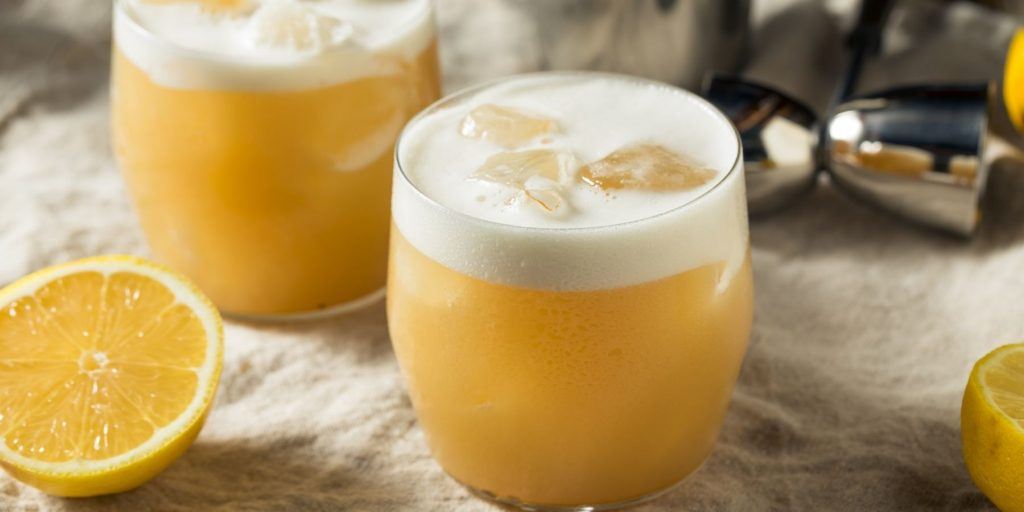 Tequila summer cocktails do not come any more iconic than this. The Tequila Sour is the quintessential mashup between a classy 1920s sour cocktail and a tasty modern-day Margarita that waltzes on the fine line between vintage and trendy, with plenty of lemony-lime appeal.  
6. Sour Cherry French 75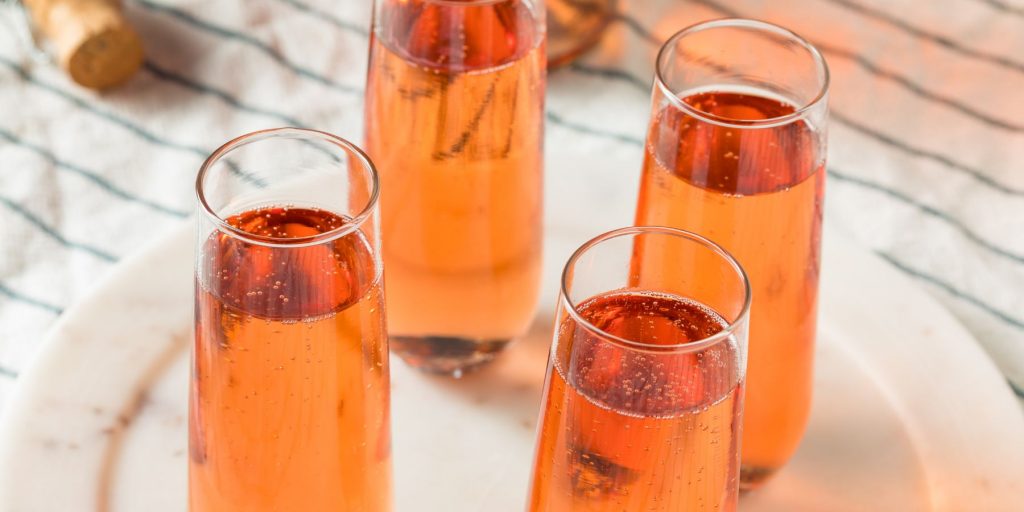 We love a sour cherry cocktail, and the Sour Cherry French 75 is completely marvelous. This variation on the traditional French 75 cocktail recipe calls for 2 oz Bulldog Gin, 0.75 oz fresh lemon juice, 0.75 oz sour cherry syrup, 2 oz Prosecco, and optional maraschino cherries or a lemon twist to garnish. The cherry syrup adds a lovely blush-colored seasonal twist that makes it super photogenic (a fantastic Insta-opportunity for sure!). 
7. Gold Rush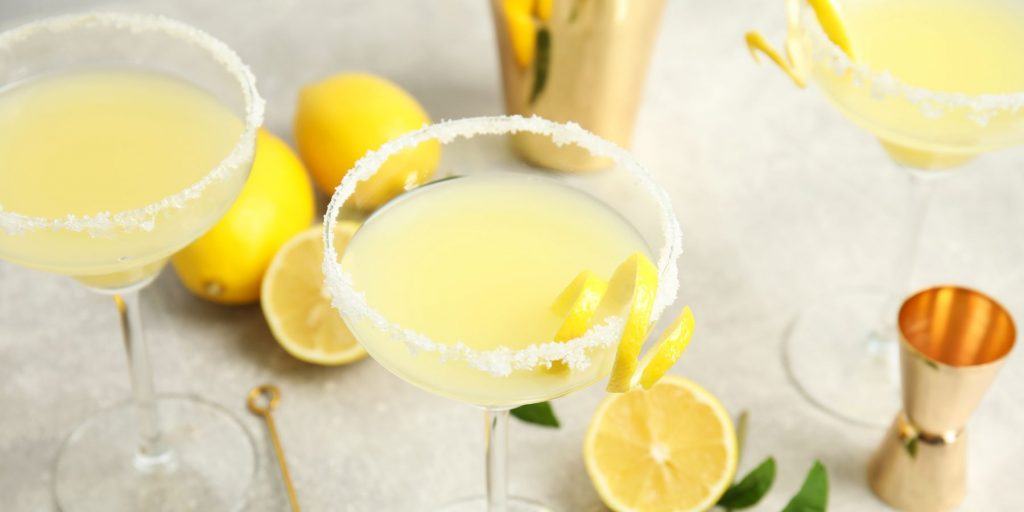 First invented in New York Bar called Milk and Honey before Prohibition rolled around, the Gold Rush cocktail is similar to the Bee's Knees but replaces gin with bourbon. Straightforward, sophisticated, and refreshing, it's the perfect pre-dinner serve for your next summer party. 
8. Clover Club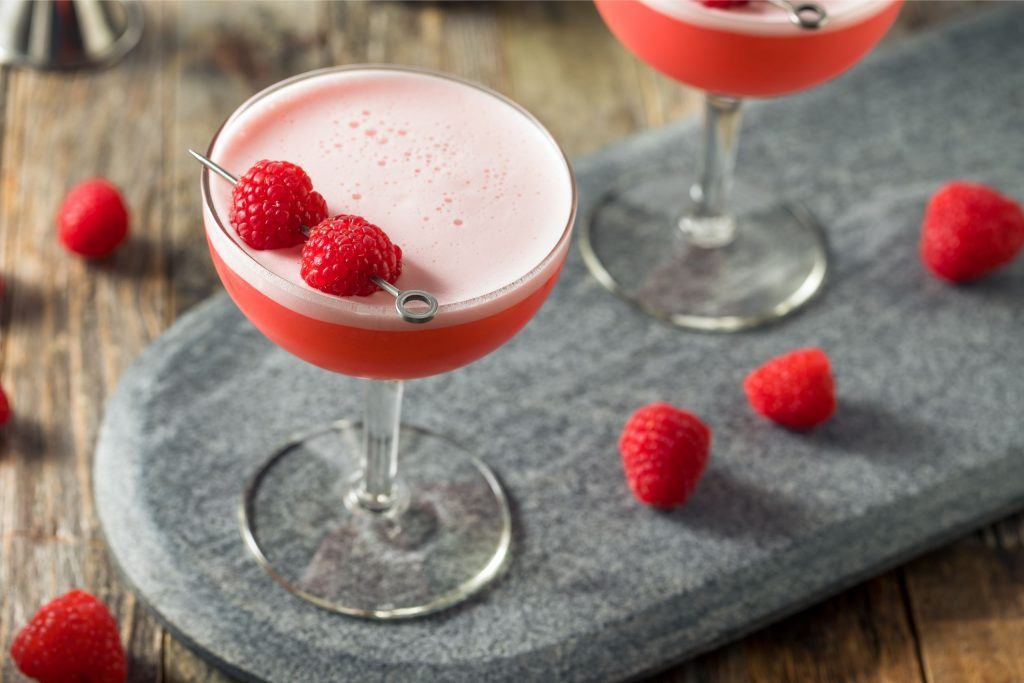 Tangy, frothy, bright pink, and pretty as a picture, the Clover Club cocktail is an excellent option for gin lovers who want to expand their drinks repertoire, and a fantastic all-rounder drink that suits just about any occasion. We love it as a signature cocktail at weddings simply because it's so lovely to look at. 
9. Gimlet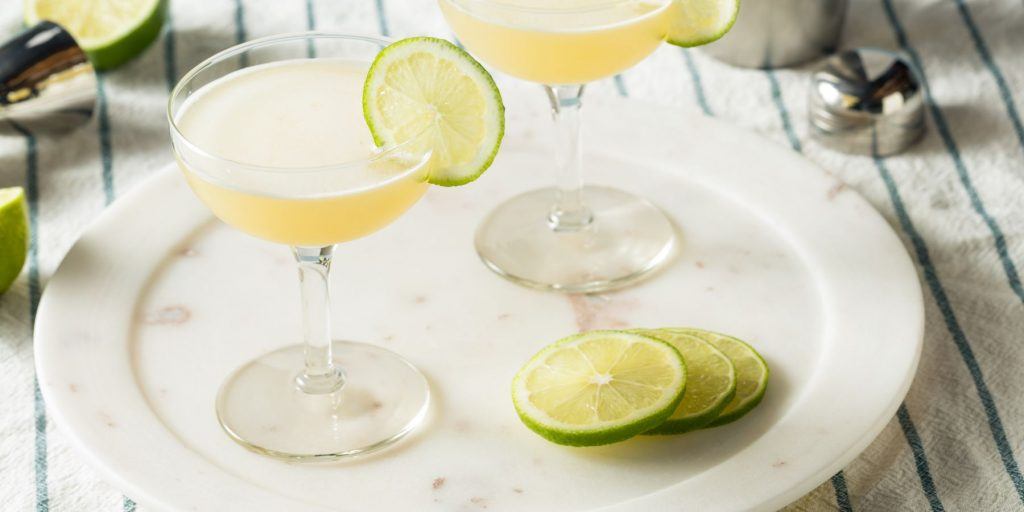 Ostensibly first invented to help sailors stave off scurvy, this delightfully sweet and sour cocktail combines gin, lime juice, simple syrup, and an optional splash of club soda. The great thing about the easy list of Gimlet ingredients is that you can really adapt this drink to suit your taste by using vodka or tequila as your base spirit and experimenting with muddle ingredients such as basil and cucumber. 
10. Classic Mojito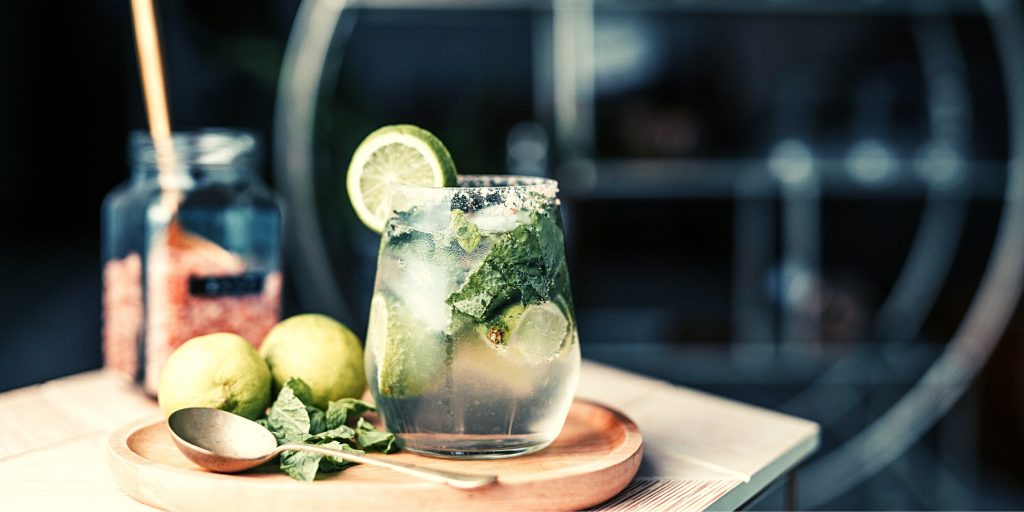 To whip up an authentic Mojito, you combine a few indigenous Cuban ingredients to create a sweet, sparkly sip. It's so easy – all you need is white rum, lime, mint, sugar, and a little club soda for a fizzy finish. 
Make it a mocktail: Make Our Summer Ready Virgin Strawberry Mojito 
11. New York Sour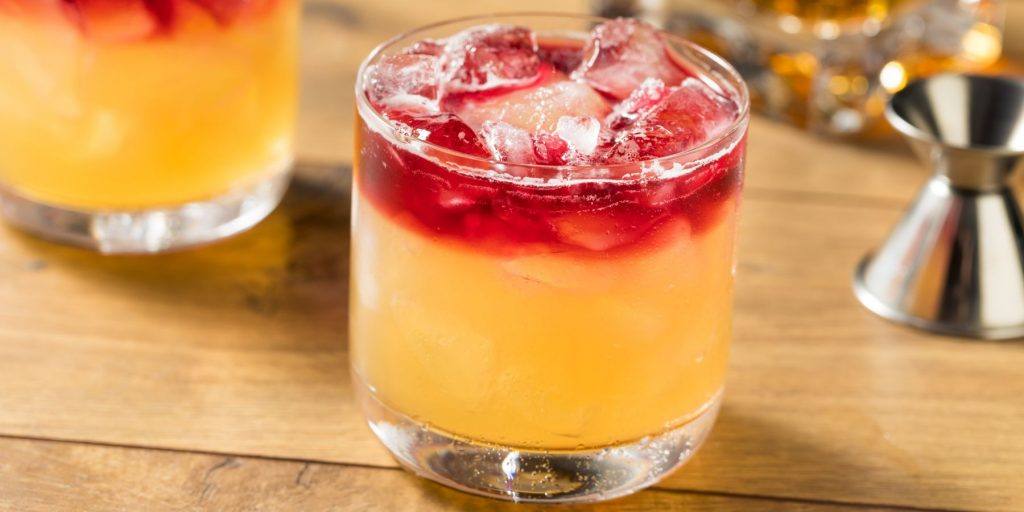 An IBA official cocktail, the New York Sour cocktail hails from the mid-19th century. Adding red wine to the base of a classic Whiskey Sour imparts a deep red color and striking aromatic qualities that make for a wonderfully complex flavor profile without being too finicky to shake up on the fly. 
What on earth is the IBA? 15 Drinks on the IBA's List of Official Cocktails You Gotta Try 
12. Gin Sour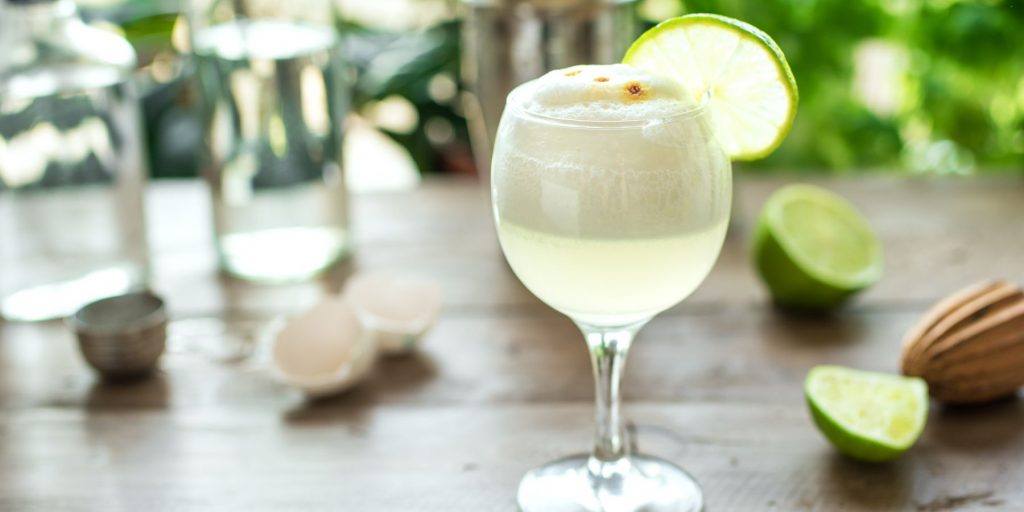 Light, refreshing, and with a lot of character, the Gin Sour cocktail comes together with 2 oz of Bulldog Gin, 1 oz fresh lemon juice, 0.5 oz simple syrup, 0.5 oz egg white, and a few dashes of bitters. The egg white makes a luscious foam, but you can also skip it if you aren't keen on the idea – the drink is equally fantastic without it. 
13. Lemon Drop Martini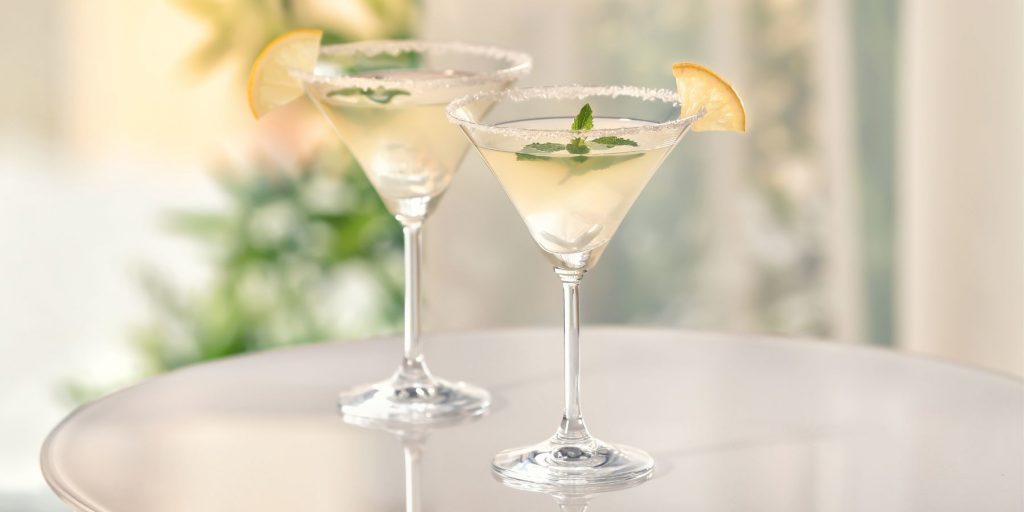 The Lemon Drop Martini is a festive sour serve if ever there was one. With a perky attitude and a glittery sugar rim, this perfectly balanced and refreshingly tart drink had its origins in the heydays of the 1970s and was named after a zesty candy that was equally popular at the time. 
14. White Lady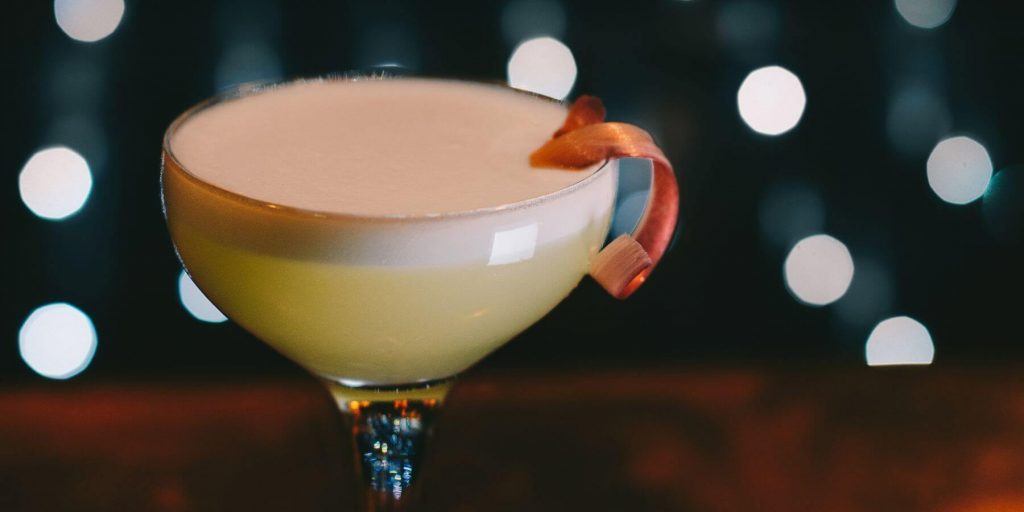 While the original White Lady cocktail was made with crème de menthe, it eventually changed to gin. This is combined with orange liqueur and lemon juice and is then shaken with an egg white. The result is gin-laced sour with lots of zest and is a great cocktail to enjoy after an indulgent meal.   
15. Gin Fizz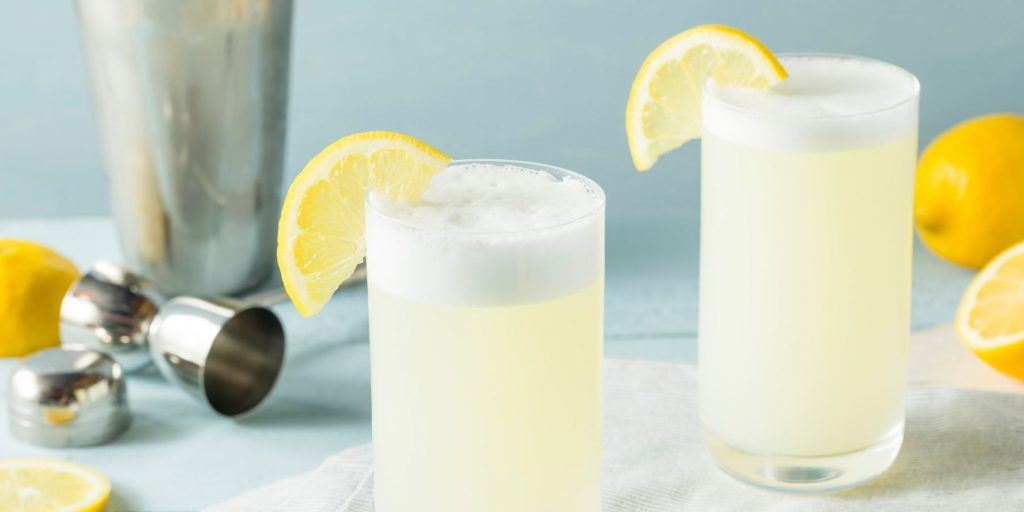 Beautifully refreshing and light, a classic Gin Fizz calls for 2 oz Bulldog Gin, 0.5 oz fresh lemon juice, 1 teaspoon powdered sugar, 4 oz club soda, and a lemon slice to garnish. You can also tailor the drink to your liking by using an infused gin or opting for flavored sparkling mineral water.  
16. Southside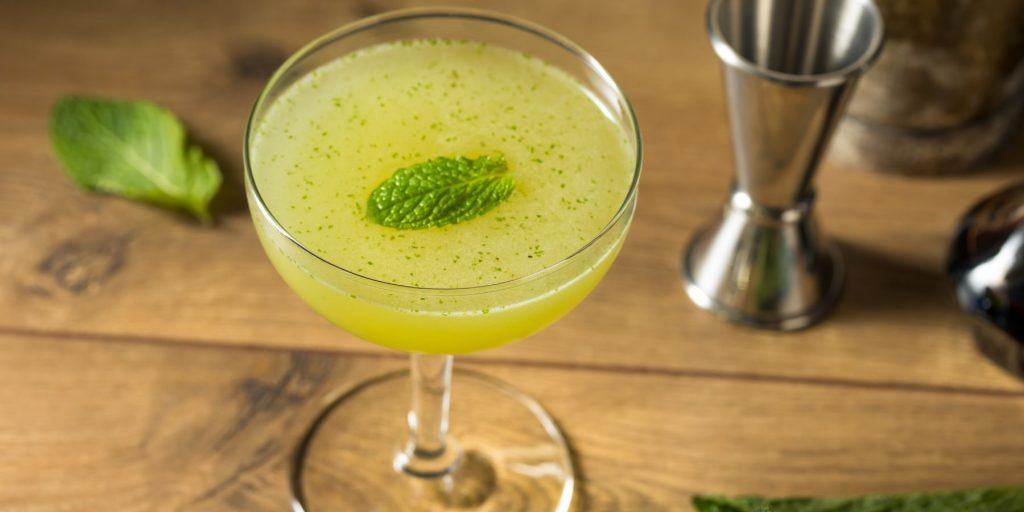 The minty-cool Southside Cocktail is made with gin, fresh mint, and a touch of citrus. We love using lime or lemon, but you could also shake things up by opting for orange, or even blood orange. In fact, you could also add a few dashes of bitters for a lingering aromatic note on the finish. 
17. Cosmopolitan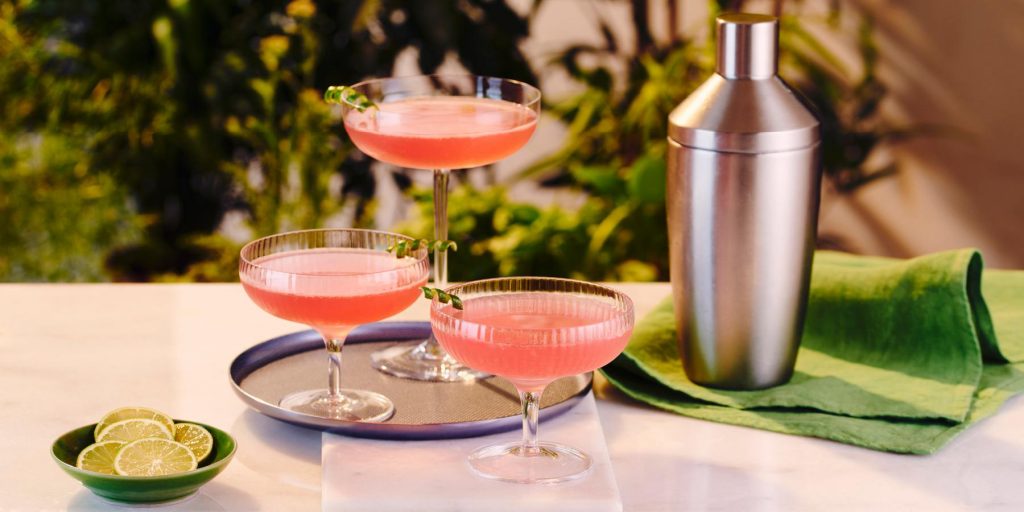 The always sultry Cosmopolitan cocktail is sweet with a touch of tang from the lime. It tastes of cranberry juice with orange notes from the Grand Marnier and sips like a dream even though on the stronger end of the drinks spectrum. 
18. Vodka Sour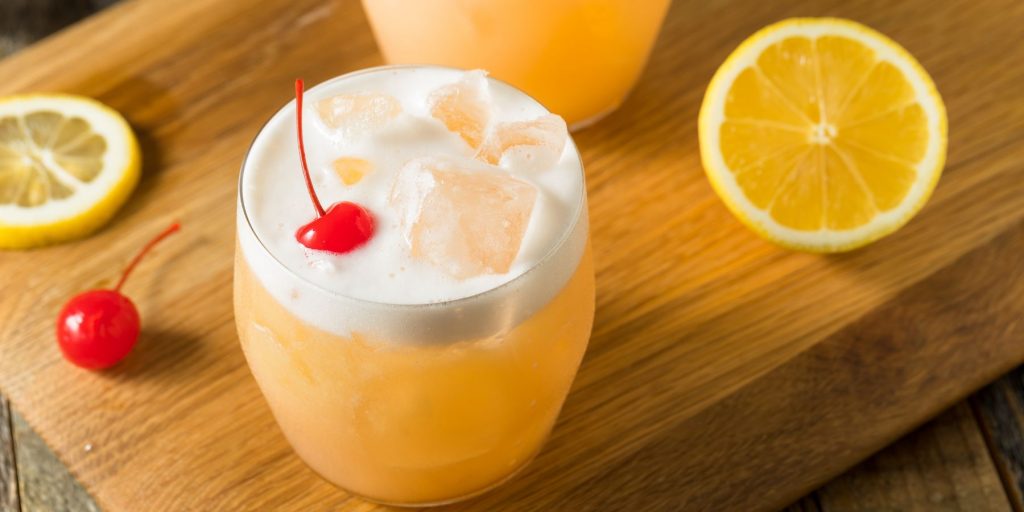 The iconic Vodka Sour combines vodka, lemon juice, simple syrup, grenadine, and angostura bitters that are shaken with ice and strained into a rocks glass. Very easy to make and even easier to enjoy! 
More vodka vibes? The Definitive List of 2-Ingredient Vodka Cocktails 
See – how amazing do these sour cocktails sound? We recommend that you start from the top and make them all one at a time so you can find your ultimate sour cocktail recipe favorite. So, get shaking and sipping, and remember to tag The Mixer in your pics.
FREQUENTLY ASKED QUESTIONS
Traditionally, a sour is a mixed drink that contains a base liquor, lemon or lime juice, and a sweetener (simple syrup or orgeat syrup). Egg whites are also included in some sours.
At its most elementary, the term 'sour' is used to describe a class of cocktails that feature a spirit, lemon juice, sugar and water for dilution, usually in the form of ice.