19 Extra Special Valentine's Day Cocktails to Sip & Serve this Year 
January 05, 2023 by Anna-Bet Stemmet
Love is in the air, honey, and that means it's almost time to set the scene for romance with some gorgeous Valentine's Day cocktails. We've rounded up 18 amazing drinks that give major heart-eyes energy. Treat yourself and your favourite human to one (or two) of these lovely cocktails this V-Day!
1. Pink Lady cocktail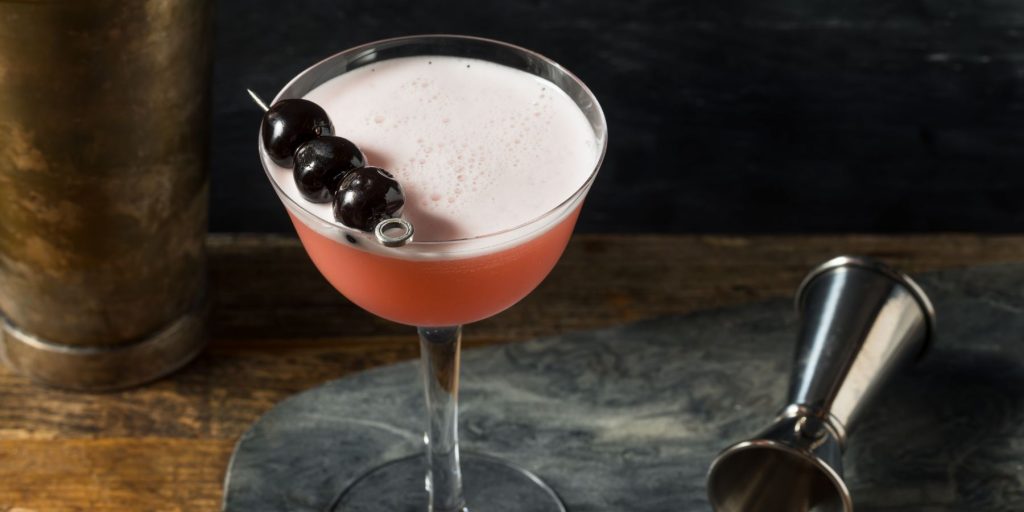 This pretty Valentine's Day cocktail makes such a lovely addition to any rose-tinged table setting, which obviously makes it completely ideal for a romantic occasion. Combine 45ml Bulldog Gin, 15ml apple brandy, 15ml fresh lemon juice, 15ml grenadine, and one small egg white (15ml) in a cocktail shaker without ice. Shake for 30 seconds, add ice, then shake for 30 seconds more. Strain into a chilled cocktail glass and garnish with Maraschino or Luxardo cherries.
All about using egg whites in cocktails: Your Guide to Making Egg White Cocktails the Easy Way
2. Chocolate Martini cocktail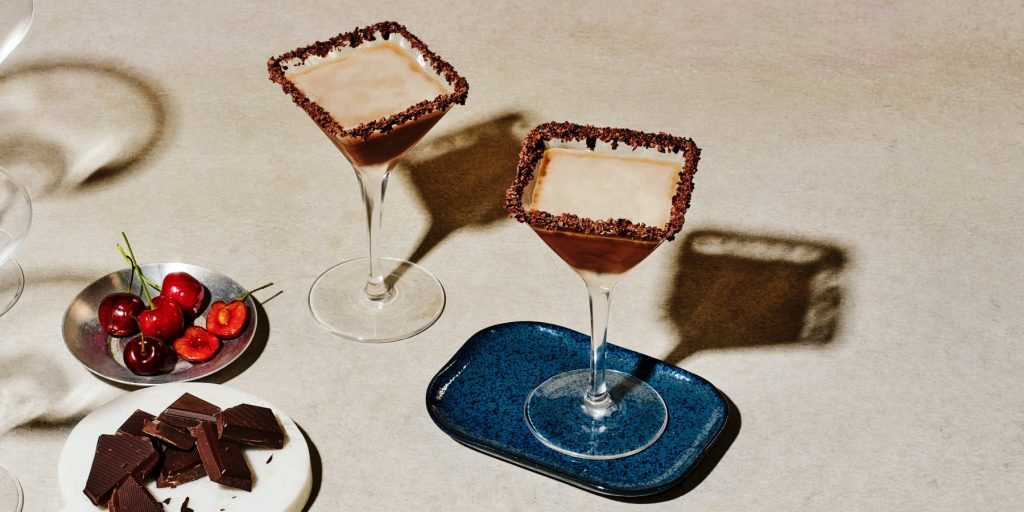 Cocktails for Valentine's Day do not come any more indulgent than the Chocolate Martini. The richness of crème de cacao, the intense flavour of chocolate liqueur and the smoothness of vodka match perfectly in one of the most decadent dessert drinks ever invented.
3. Love Potion #9 cocktail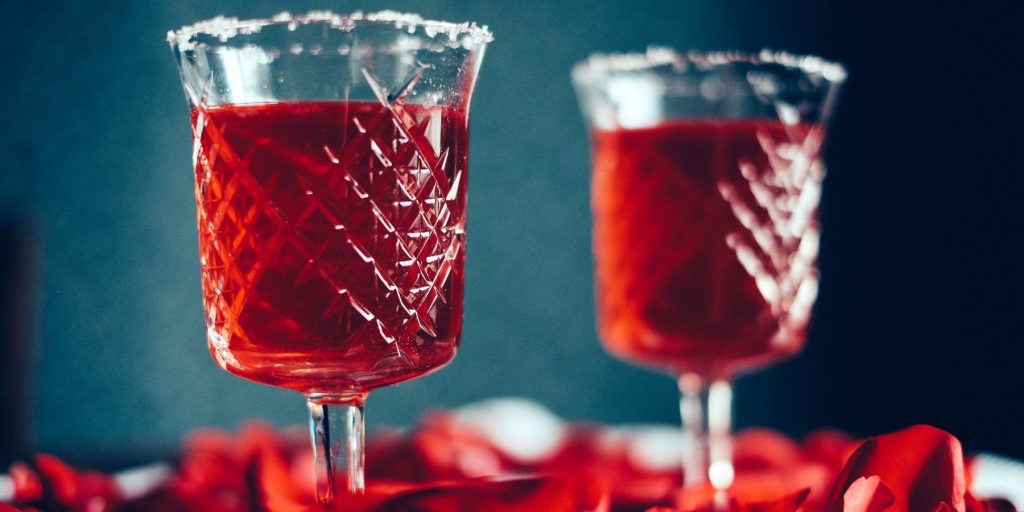 If you love cranberry cocktail recipes, you are going to adore this Valentine's Day cocktail. In a cocktail shaker, combine 30ml Wild Turkey 101 bourbon, 30ml Grand Marnier and 30ml cranberry juice. Add ice and shake. Strain into a Martini or highball glass, charge with Prosecco and top off with a bit of crushed ice.
4. Cranberry Orange Whiskey Sour cocktail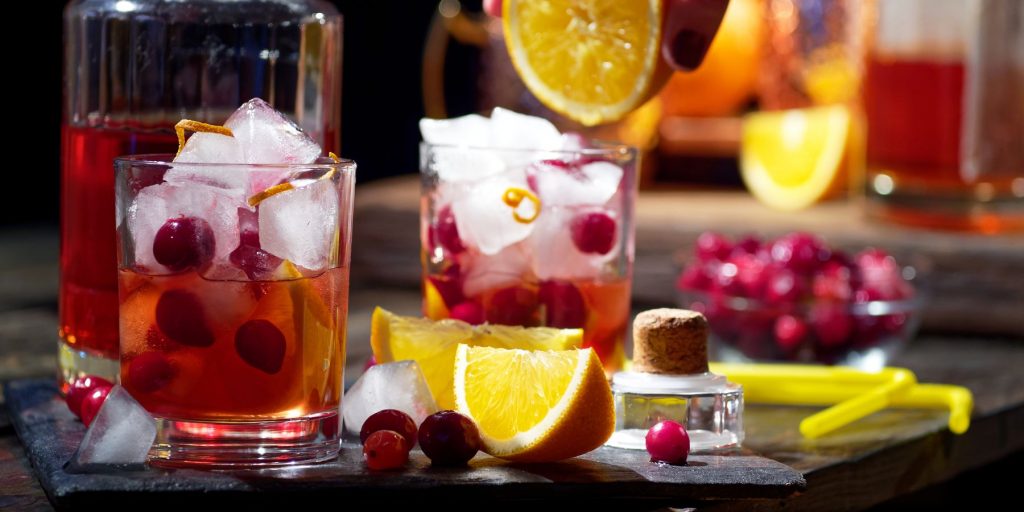 A classic Whiskey Sour is a thing of beauty, and this Cranberry Orange version is absolutely wonderful as well. Add 30ml unsweetened cranberry juice, 90ml orange juice, 60ml whiskey, 15ml Grand Marnier, 15ml lemon juice, 15ml sugar syrup and two sprigs of thyme to a cocktail shaker with ice. Shake vigorously for 30 seconds and strain into a chilled glass. Top it off with ginger beer and garnish with an orange peel and fresh thyme.
5. Mint Grapefruit Mimosa cocktail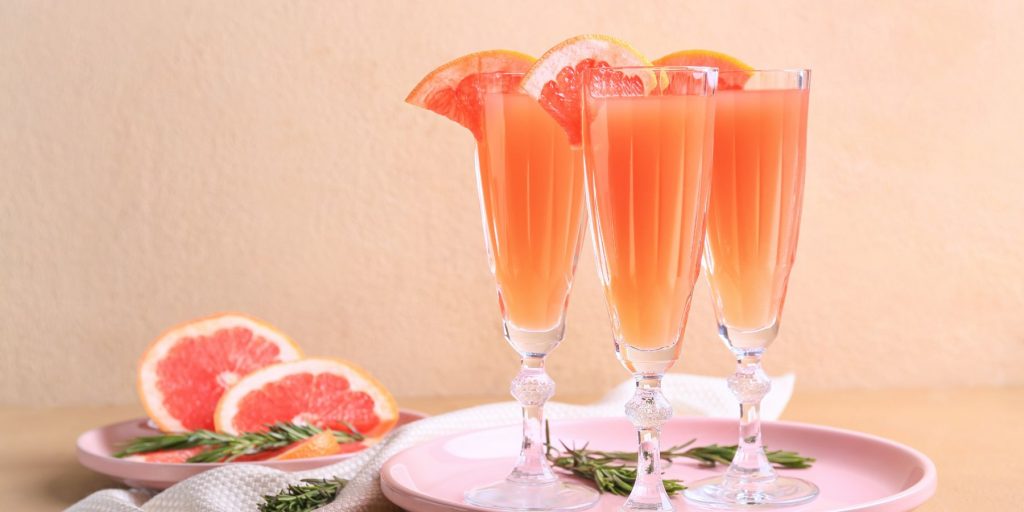 The classic Mimosa is one of the world's favourite bubbly cocktails, and this twist on the original is just as moreish. DIY some mint sugar syrup by infusing home-made syrup with mint (see our guide here), and pulverise one peeled grapefruit in a blender until it's completely runny. Add a spoonful of the grapefruit pulp in a Champagne flute along with a drizzle of the mint syrup. Top off with your choice of Champagne or Prosecco, and serve.
6. Rose-Coloured Glass cocktail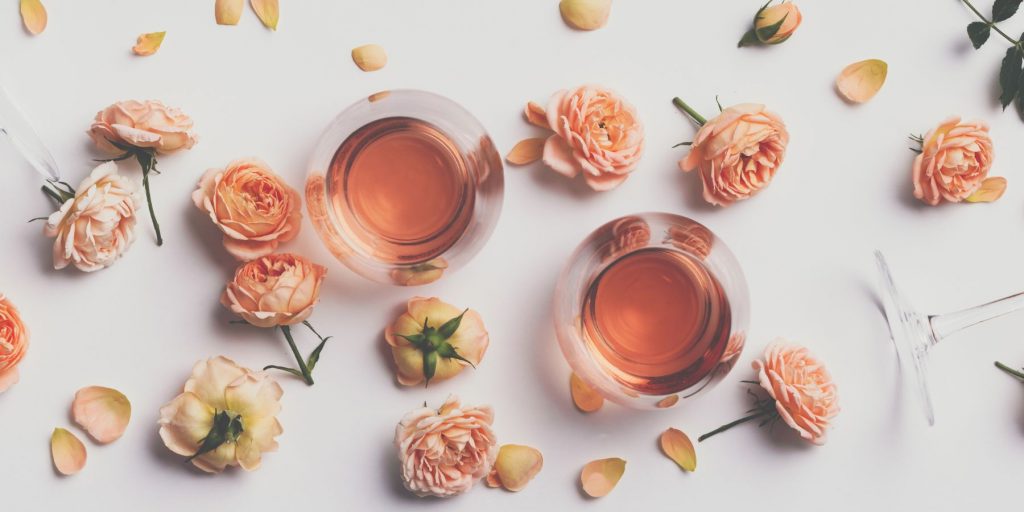 If you lean towards effervescent drinks like the French 75, the Coloured Glass Cocktail will be right up your alley. There are quite a few variations of this Valentine's Day Prosecco cocktail; we like to stick with 10ml oz bitters, 20ml lemon juice, and 30ml sugar syrup, which are combined in a shaker with ice. Strain this into a coupe glass, top it off with sparkling rosé and garnish with rose petals before serving.
7. Tiramisu White Russian cocktail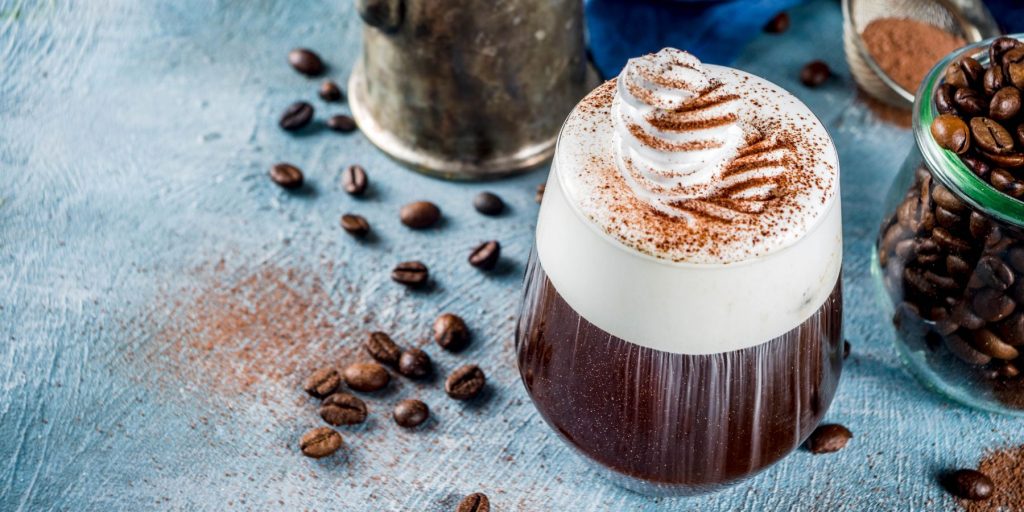 The White Russian is a deliciously creamy drink that makes for smooth sipping, and this variation of the classic is pretty much dessert in a goblet. Whisk or hand mix 60ml cold cream and 1 teaspoon granulated sugar in a large bowl until soft peaks form. Add 30ml coffee liqueur and 30ml Appleton Estate rum to a rocks glass with ice, stirring to combine. Add the whipped cream to the glass using a spoon, and smooth it over to cover the surface of the drink. Dust the top with cacao powder, and serve with a cookie.
8. Sweetheart Cocktail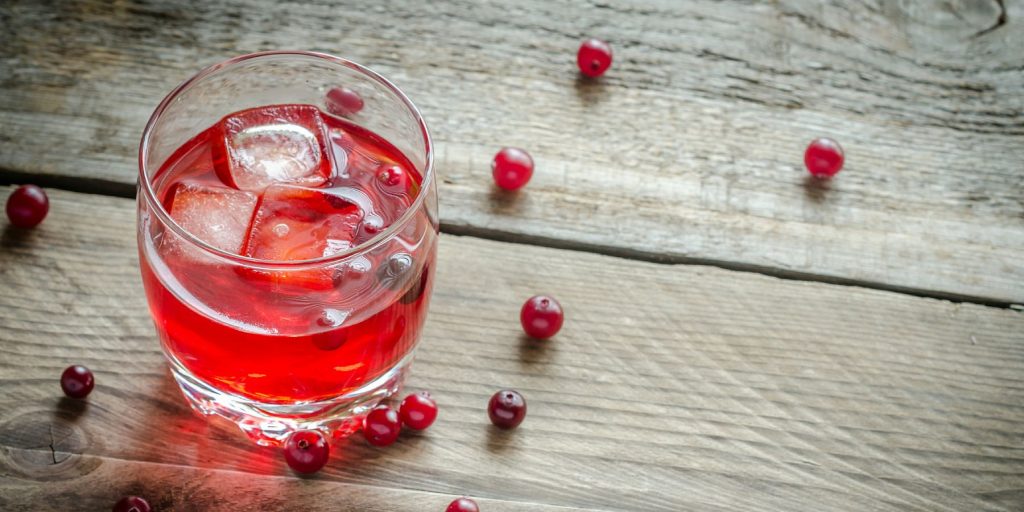 Winter vodka cocktails provide a tasty way to stave off the gloom of a cold February, and the Sweetheart Cocktail comes to the party with all the makings of a drink that's poured with the intention of warming the proverbial cockles. Add 30ml SKYY vodka, 15ml Aperol, 15ml cranberry juice, 20ml limoncello, and 10ml lemon juice to a shaker with ice. Shake until cold, and strain into a rocks glass filled with ice. Garnish with fresh cranberries and serve.
9. French Rose cocktail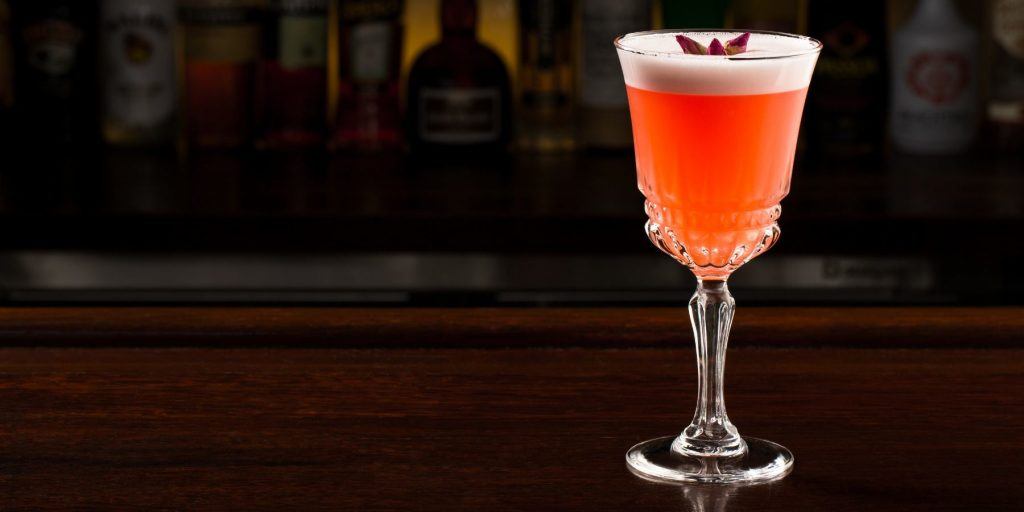 The French Rose Cocktail is a beautiful serve that adds a touch of whimsy to any occasion. The great thing about this three-ingredient cocktail is that it tastes exceptional, but takes very little effort to make. In fact, there are only two steps to its assembly, so it's great to make when you want to spend the better part of the evening romancing your partner.
10. Strawberry Mimosa cocktail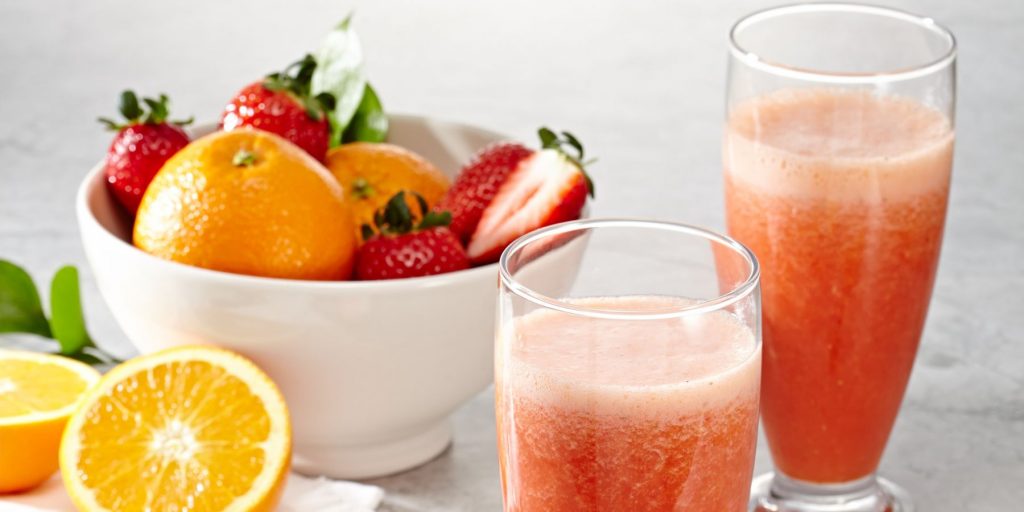 Valentine's Day cocktail recipes seldom come more picture-perfect than this. This tasty strawberry cocktail calls for a bit of prep, but it's completely worth it. Add 2 fresh, hulled strawberries and 120ml orange juice to a blender and blend until smooth. Pour 120ml champagne into a flute by holding the glass at a 45-degree angle. Top off with orange-strawberry juice and add strawberry slices as a garnish if preferred.
11. Kir Royale cocktail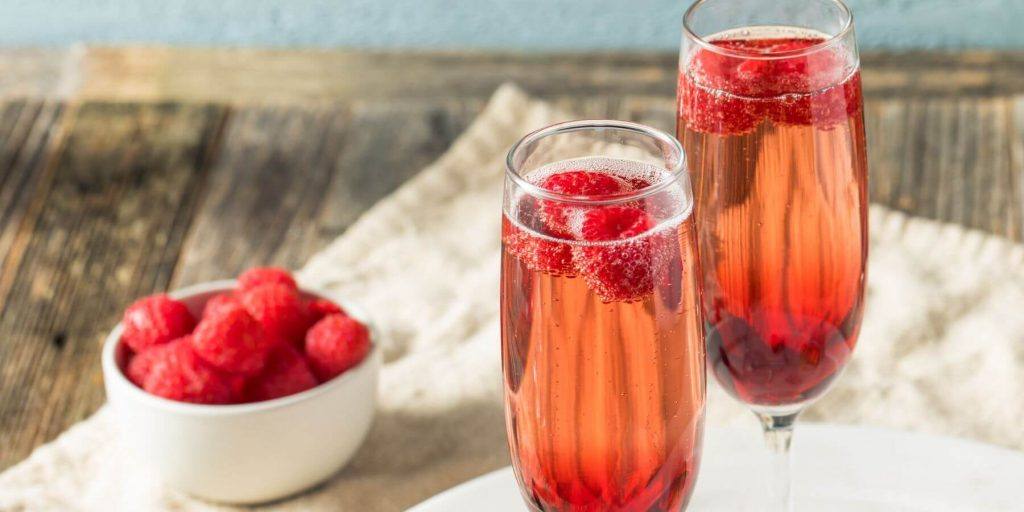 Arguably one of the best Valentine's Day cocktails ever, the Kir Royale (AKA the French Champagne cocktail) is as easy to pour as it is to enjoy. The beauty of this simple, yet elegant, drink is that it features very few ingredients. After all, when you're pouring stars (to paraphrase the always eloquent Dom Pérignon), you don't want to dull their shine with a cacophony of flavours.
12. Toblerone Cocktail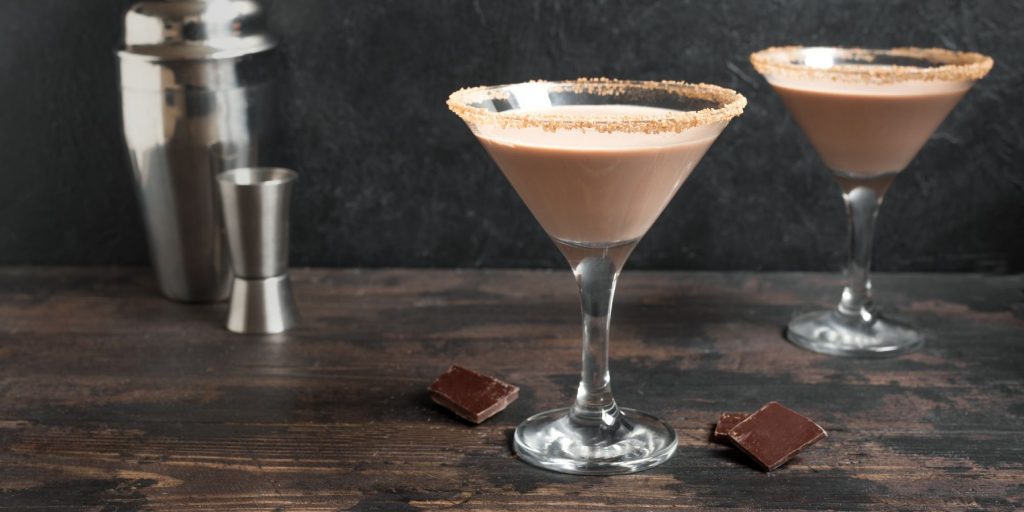 Chocolate is synonymous with V-Day, which is why we love this Toblerone cocktail. Add 20ml cream liqueur, 20ml Frangelico, 20ml coffee liqueur, 30ml cream and 15ml honey syrup into a shaker with ice and shake until well chilled. Strain into a glass and garnish with chocolate shavings before serving.
More honey vibes this way! 12 Honey Syrup Cocktails that Zzzzing with Sweetness
13. Bitter Hearts Know Better cocktail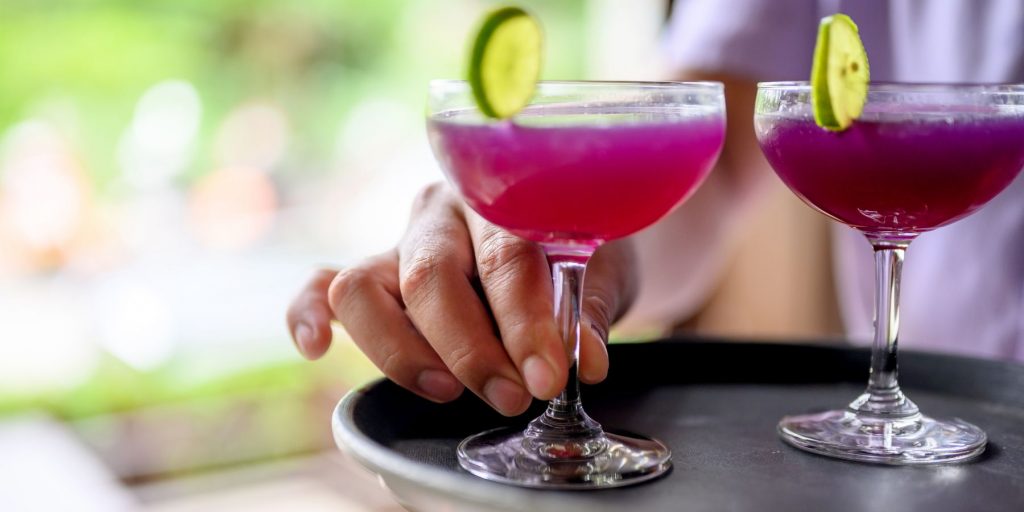 Valentine's Day cocktail names can be quite amusing, but this tongue-in-the-cheek drink certainly takes the cake. A spin on the classic Gimlet, the Bitter Hearts Know Better cocktail combines 60ml Bulldog Gin, 15ml gentian amaro, 30ml lime juice and 20ml sugar syrup. Add the ingredients to a shaker with ice and shake until well-chilled. Strain into a glass, and serve. We love adding a pink sugar rim to this cocktail for a little extra sparkle.
14. Strawberry Shortcake Daiquiri cocktail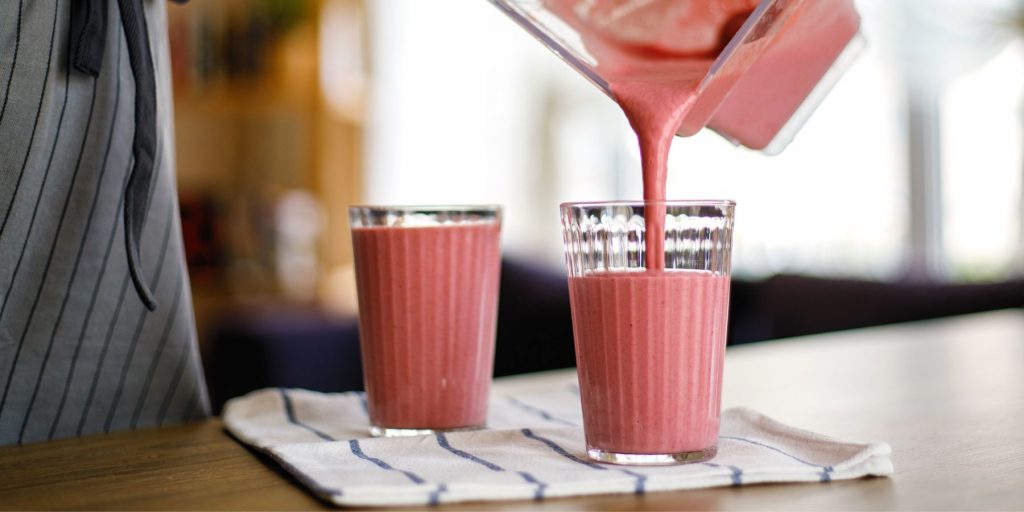 The Strawberry Daiquiri is super popular the world over, and this variation on the recipe is just fantastic, and perfect for someone who loves a boozy milkshake. To make a Strawberry Shortcake Daiquiri, combine a quarter cup of frozen, hulled strawberries (thawed), 40ml amaretto liqueur, 15ml SKYY vanilla-flavoured vodka, 2 scoops of vanilla ice cream, a dash of vanilla extract, and half a cup of crushed ice in a blender. Blend until smooth, pour into a glass and garnish with whipped cream and a strawberry.
15. Champagne Margarita cocktail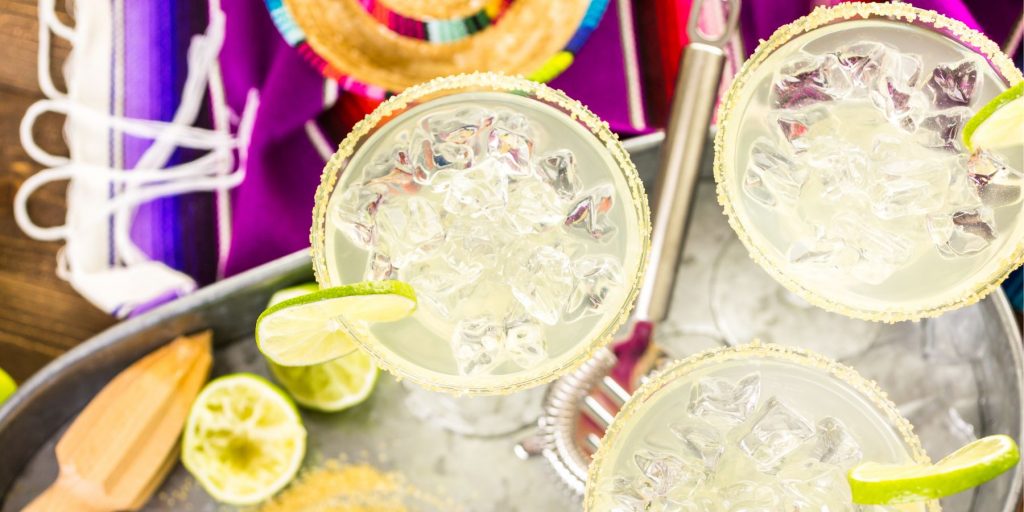 The best Margarita cocktails showcase tequila in a fun and festive way, and the Champagne Margarita is no different. To make this refreshing tequila Valentine's Day cocktail, combine 45ml Espolòn Tequila Blanco, 15ml Grand Marnier, and 15ml fresh lime juice in cocktail glass with ice and stir well. Strain into a serving glass, top it off with your choice of Champagne or Prosecco, and garnish with a lime wedge.
16. Tootsie Roll cocktail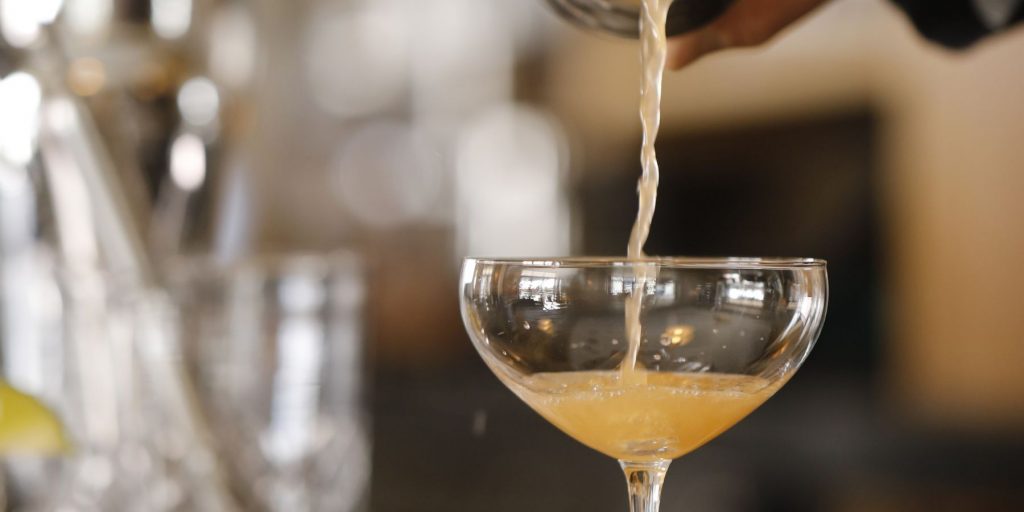 If you like the idea of cocktails for Valentine's Day that put a sweet spin in a truly classic drink, let us introduce to you the Tootsie Roll. This delightful riff on the iconic Manhattan cocktail is far more playful, but just as easy to make. Simply combine 90ml orange juice with 60ml coffee liqueur in a cocktail shaker with ice, strain into a chilled glass, and serve. If you're feeling extra fancy, you could add a Tootsie Roll on a cocktail pick as a garnish.
17. Pink Senoritas cocktail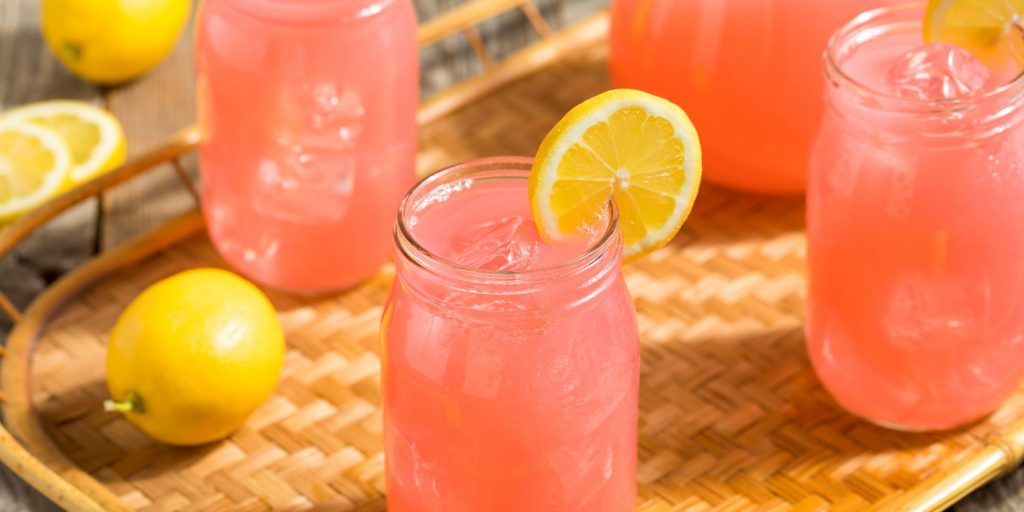 Adore a strawberry cocktail? Then you've got to try the Pink Senoritas cocktail. Fill a cocktail shaker with ice cubes. Add 60ml tequila, 120ml grapefruit juice and 15ml simple syrup. Shake and strain into chilled rocks glasses filled with ice cubes. Add a splash of cranberry juice the glass. Garnish with fresh mint, and serve.
18. Between the Sheets cocktail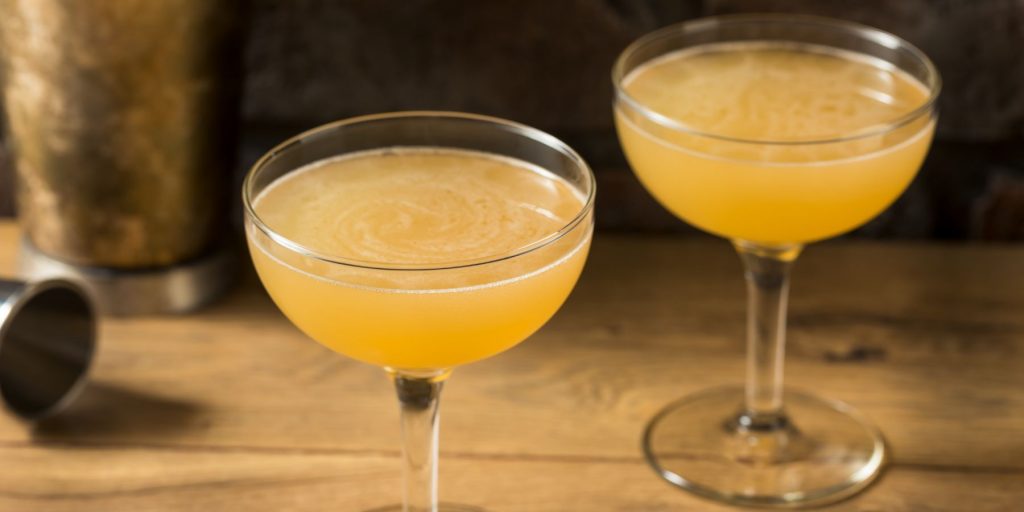 The Sidecar cocktail has inspired a great many variations in its day, of which this beguiling mixed drink is one. Add 30ml cognac, 30ml Wray & Nephew rum, 30ml Grand Marnier and 10ml lemon juice to a shaker with ice and shake until well-chilled. Strain into a chilled cocktail glass, garnish with an orange twist, and serve.
19. Sex On the Beach cocktail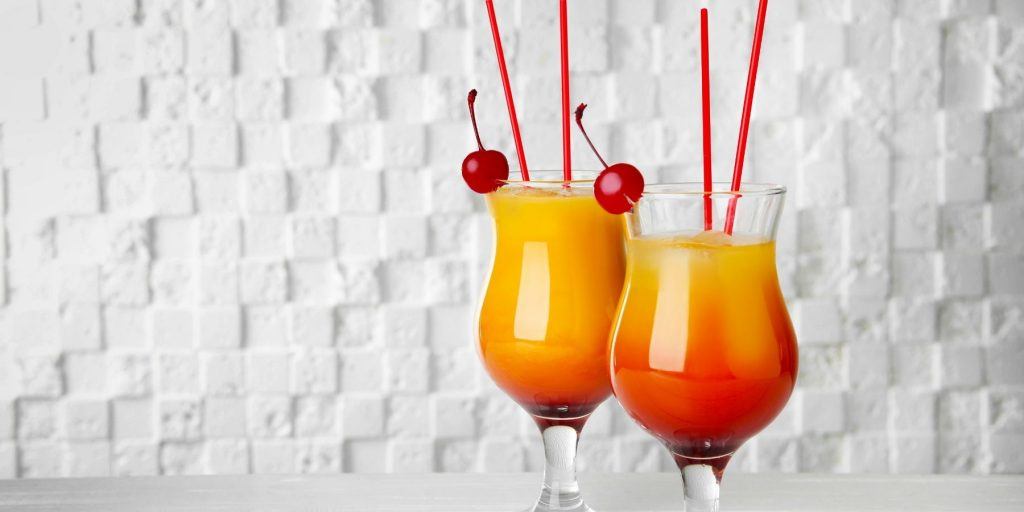 Naturally, we had to throw the OG naughty-but-nice drink in the Valentine's Day mix! A Sex on the Beach serves all the tropical vibes. The first layer of the drink contains intensely fruity peach schnapps that is combined with orange and pineapple juice. Then, on top of this, the next layer contains SKYY Vodka that is shaken with tart cranberry juice and a kiss of raspberry liqueur.