The 10 Best Christmas Prosecco Cocktails for this Festive Season
November 04, 2022 by Anna-Bet Stemmet
Let's celebrate the most wonderful tiiiiiime of the year (**insert jingle bells and peppy carol singers**) with some sparkly Christmas Prosecco cocktails! We've rounded up ten of the merriest clinkers for you and yours to enjoy this festive season. Take your pick…
1. Aperol Spritz cocktail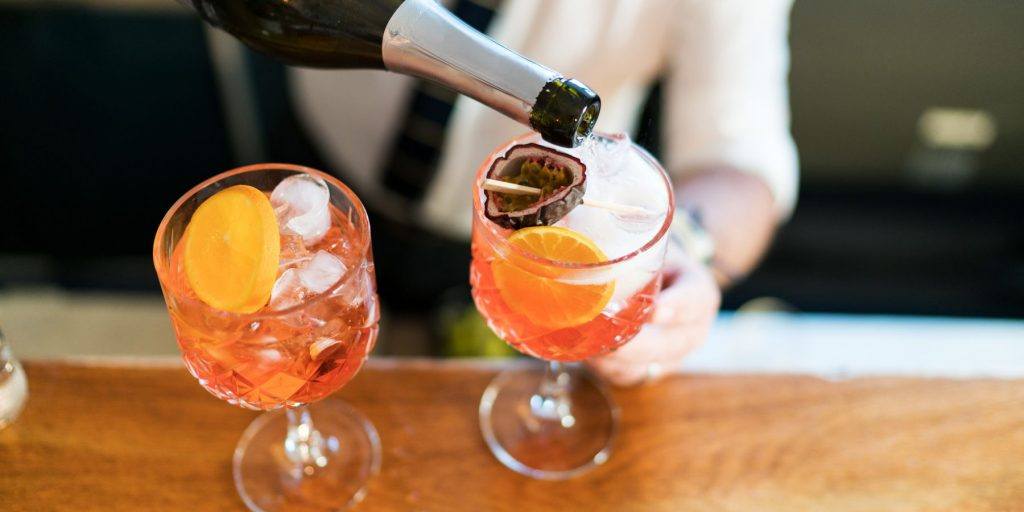 Arguably one of the best Christmas Prosecco cocktails thanks to its gorgeous scarlet shade, the iconic Aperol Spritz is about as merry as it gets. Combining the intense flavours of sweet and zesty orange, tart rhubarb, bitter cinchona, and the woody earthiness of gentian that underpin Aperol with Prosecco and soda water makes for a captivating drink. We can see why the Italians love it so much – it's the pure taste of la dolce vita.
2. Negroni Sbagliato cocktail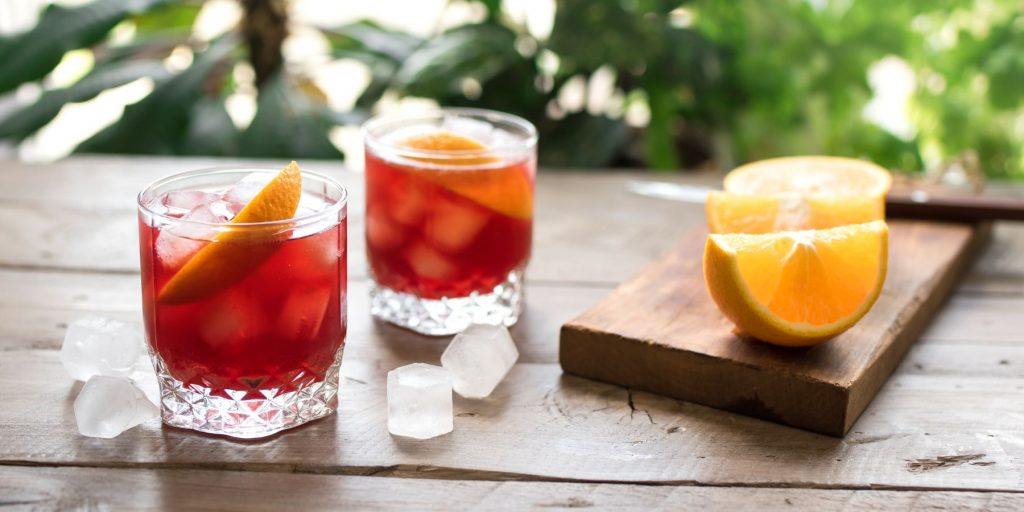 Christmas cocktails with Prosecco won't get any trendier than the Negroni Sbagliato this festive season. When House of the Dragon star Emma D'Arcy named it as their favourite drink on a viral TikTok video in October 2022, bars around the globe were suddenly running out of Campari, Cinzano Vermouth Rosso and Prosecco.
Sbagliato means 'broken' in Italian, which refers to the fact that the drink was first poured by mistake when a bar owner added Prosecco instead of gin to a classic Negroni. Happily, the sparkly mistake was equally delightful.
3. Sparkling Cranberry Prosecco cocktail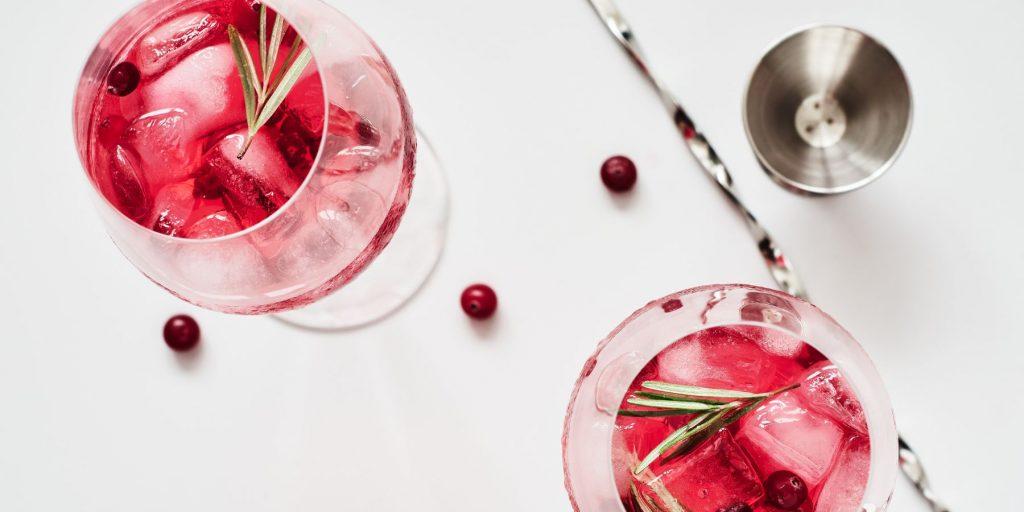 Has anyone else noticed that the cranberry is the unofficial berry of the festive season? This dazzling drink pays homage to the hallowed holiday berry by combining 30ml cold cranberry juice with 30ml Grand Marnier, topped with 150ml of cold Prosecco. With only three ingredients in the mix, it's super simple to prepare and equally effortless to enjoy.
4. Blueberry Prosecco Spritz cocktail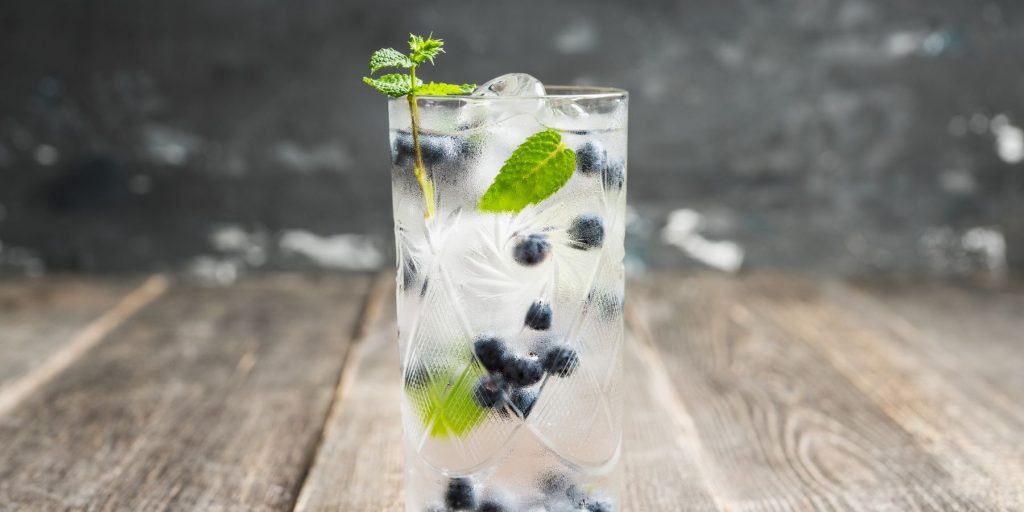 This low-ABV drink is equally berry-forward, but showcases the blueberry instead. To make it, you muddle a quarter cup of fresh blueberries with a sprig of thyme (off the stem), fill the glass with ice and stir. Then you add 30ml fresh lemon juice, 30ml simple syrup, 30ml tonic water (or soda water), and 90ml of chilled Prosecco. Garnish with some skewered blueberries or another sprig of thyme, or mint, and serve.
5. French 75 cocktail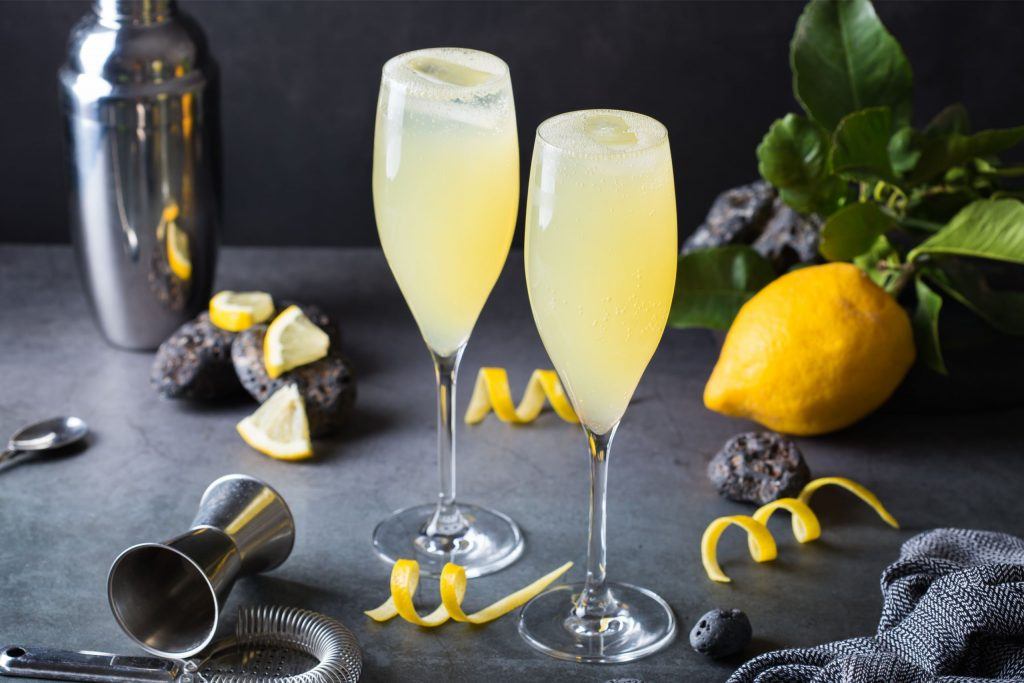 There is one gin Prosecco Christmas cocktail that rules them all – the dapper French 75. Dreamed up in New York City by a Scottish bartender who named it after a French field gun, this daring drink is glamour in a glass, with a fair amount of kick to boot. If you happen to run out of Prosecco, you can also sub apple cider to turn the drink into a French Harvest instead.
6. Blackberry Prosecco Mojito cocktail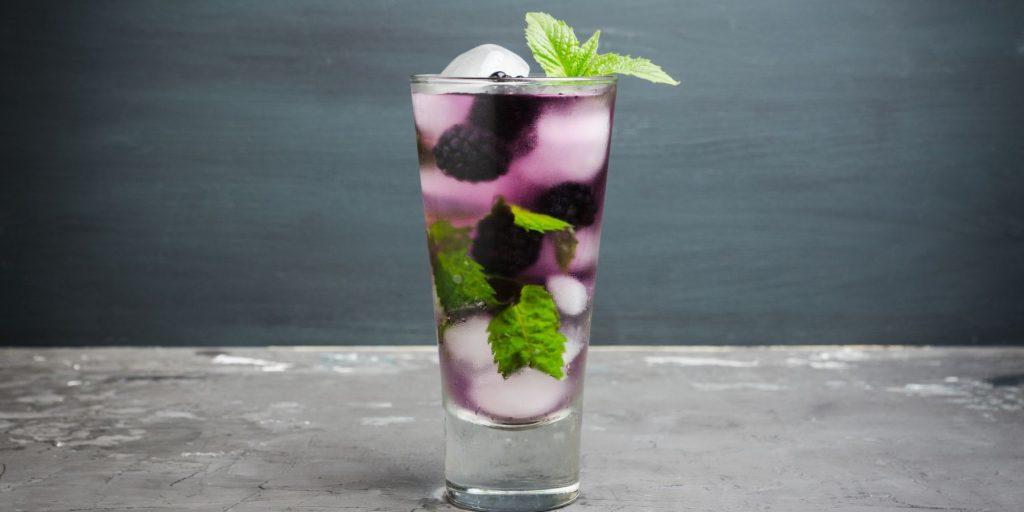 To make the refreshing Blackberry Prosecco Mojito, you muddle a quarter cup of blackberries, 90ml blackberry syrup, the juice of one lime, and 10 mint leaves in a cocktail shaker with ice. You then add 60ml Wray & Nephew light rum and some ice, shake until cold, and strain into your serving glass. Top it off with Prosecco and enjoy!
7. Prosecco Margarita cocktail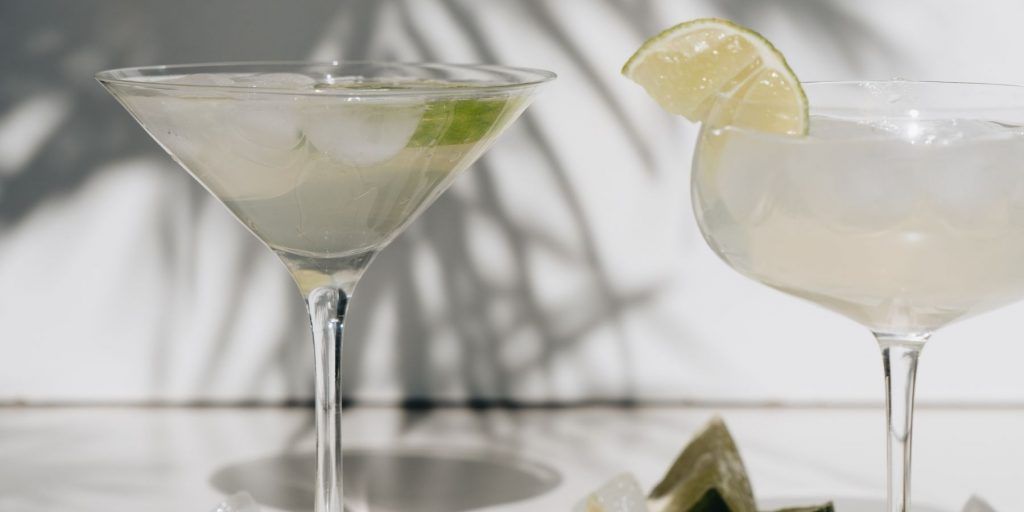 The effervescent Prosecco Margarita combines 45ml Espolòn Blanco Tequila, 60ml fresh lime juice, 15ml Grand Marnier, half a teaspoon of agave syrup, and 120ml Prosecco. Very easy to make at home, and a perfect welcome drink to offer guests around the holidays. We like to pair it with canapés like mini prawn tacos.
8. Bellini cocktail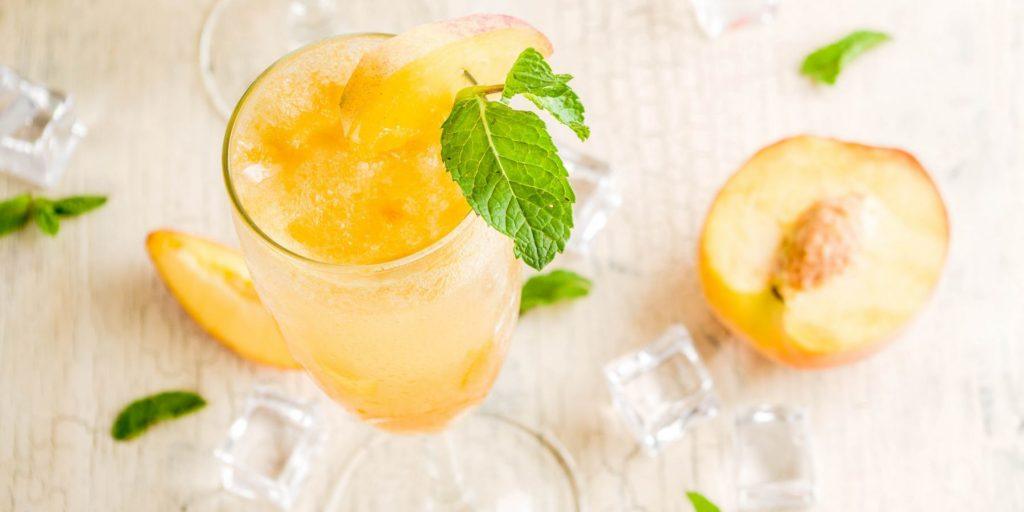 For Prosecco Christmas cocktails with a truly classic vibe, opt for the always-popular Bellini. If you love a brunchtime Mimosa, you'll adore this spiffy drink. Fresh, fizzy and fruity, it combines the zest of Prosecco with peach puree to arrive at a sweet sipper that has a pretty scent and amazing mouthfeel.
9. Prosecco Martini cocktail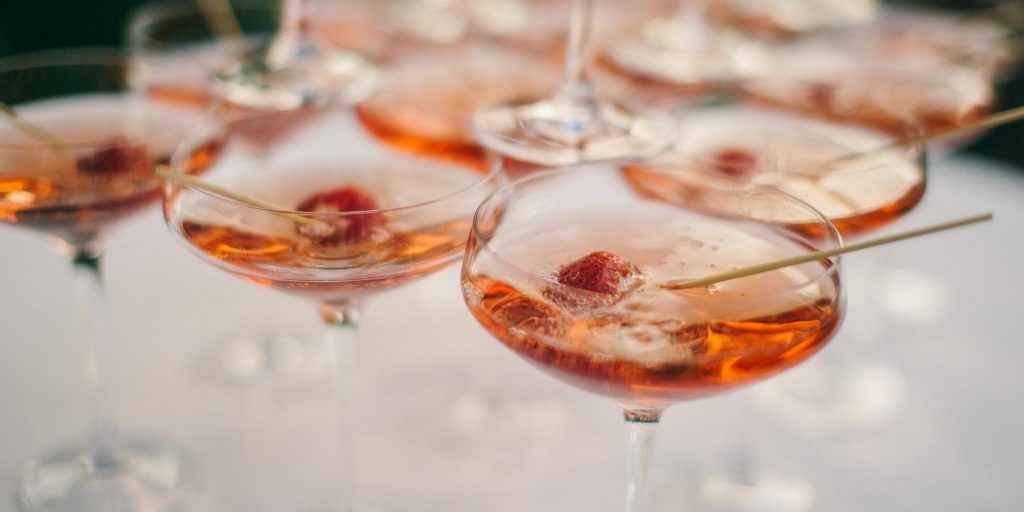 The delightful and delicious Prosecco Martini (also called a Champagne Martini) is a perfect case of true romance between two opposites – SKYY Vodka and sparkling wine, along with some freshly squeezed lemon juice, a sugar rim, and a Maraschino cherry to garnish. We love this recipe for its sophistication and lustre. It also helps that it is quick and easy to make at home but still looks extra impressive.
10. Hugo cocktail
Keen to keep things on the lighter side this festive season? Then you simply must try the Hugo! Combining elderflower liqueur, Prosecco, and club soda, it's the floral cousin of the Aperol Spritz, but with a low ABV. Best of all – it comes to the party with plenty of flavour despite its lower alcohol volume, and it looks beautiful on a festive table.
Ready, set, clink! These ten Christmas Prosecco cocktails are sure to set the scene for celebration. Let us know which one you made, and do tag us in your pictures when you share it online.
FREQUENTLY ASKED QUESTIONS
Prosecco is a very versatile ingredient that you can combine with a number of tasty additions. Popular Prosecco cocktails include the Bellini, which combines it with peach puree, and the Aperol Spritz, which adds Aperol and soda water to the mix.
If you want to up the ante on your Prosecco, try a few Prosecco cocktails. Between the Negroni Sbagliato, Sparkling Cranberry Prosecco cocktail, Bellini, French 75 and the rest of their sparkly cousins, you are bound to find a drink that's right up your alley.