8 Sparkly Prosecco Cocktails for Festive Celebrations
August 31, 2022 by Anna-Bet Stemmet
What is a festive occasion without Prosecco cocktails in the mix? Not sparkly enough, friend! When life gives you and your crew cause for celebration, it's time to get bubbly. To help you serve up some clinking good times we've rounded up eight of the most amazing drinks you can make with Prosecco. Here you go!
1. Bellini cocktail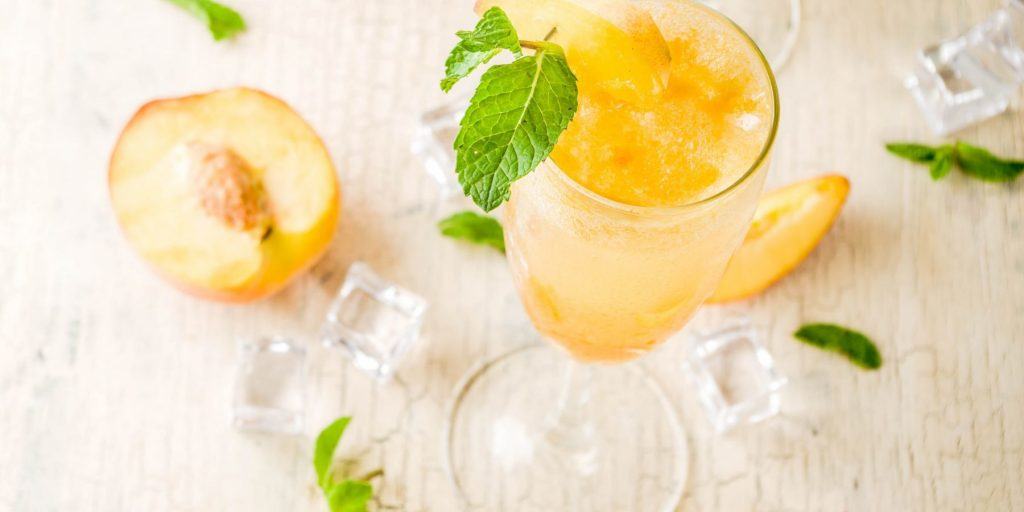 Drinks made with Prosecco seldom get any more iconic than the picture-perfect Bellini. This simple summer-loving cocktail is super simple to make, perfect when hosting friends and family for brunch or lazy afternoons by the pool. This fruity fizz is a delicious alternative to a Mimosa, and an absolute must-make when peaches are in season—May through late September.
We love using Cinzano Prosecco D.O.C for drinks like these. Fresh, fizzy and fruity, with flavours reminiscent of apple and pear, it has a sweet scent and soft mouth feel that is just gorgeous in a cocktail.
2. The Hugo cocktail
As Prosecco-based cocktails go, The Hugo is a crowd-pleaser of note. Invented in Northern Italy in 2005, this Italian cocktail might be relatively new to the scene. But, in our books, this summer sipper is right on trend. Made with only three ingredients, it's simple to make as a batch for easy hosting – great for when the whole crew is coming over to celebrate.
3. Negroni Sbagliatio cocktail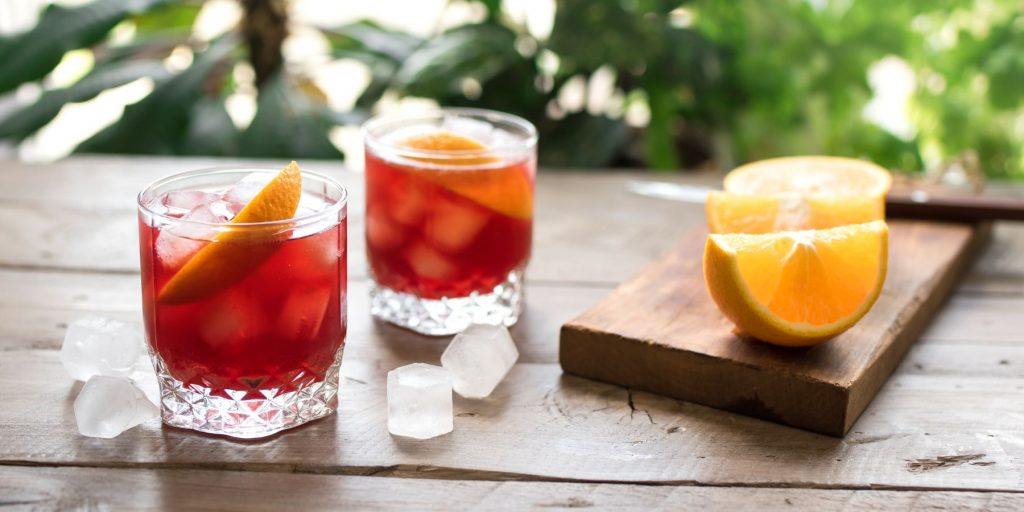 If you adore cocktails with Prosecco, you've got to try the Negroni Sbagliatio! The 'broken' sidekick of the traditional Negroni, this sparkly cocktail follows the same drinks format for the first two ingredients, but then strays off course to become something deliciously different. Where the original calls for Campari, sweet vermouth, and gin, the sparkly version combines 45ml Campari, 45 ml sweet vermouth, and 45ml Prosecco. Sbagliatio might mean 'mistaken' in Italian, but this is a quite delicious mistake in our opinion.
4. Aperol Spritz cocktail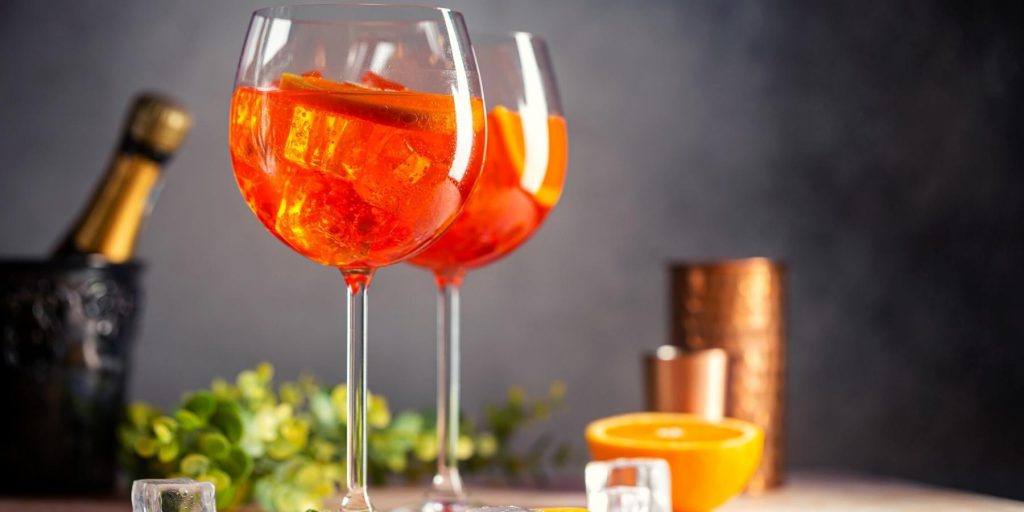 As a Prosecco mixed drink, the Aperol Spritz is an entire mood. Aperol is a slightly smoother alternative to Campari and is sweeter and more balanced. It has intense flavours of sweet and zesty orange, tart rhubarb, bitter cinchona, and the woody earthiness of gentian. Combined with Prosecco and soda water, it's a tasty manifestation of the Italian way of life, deeply rooted in their love for slow living.
5. Limoncello Spritz cocktail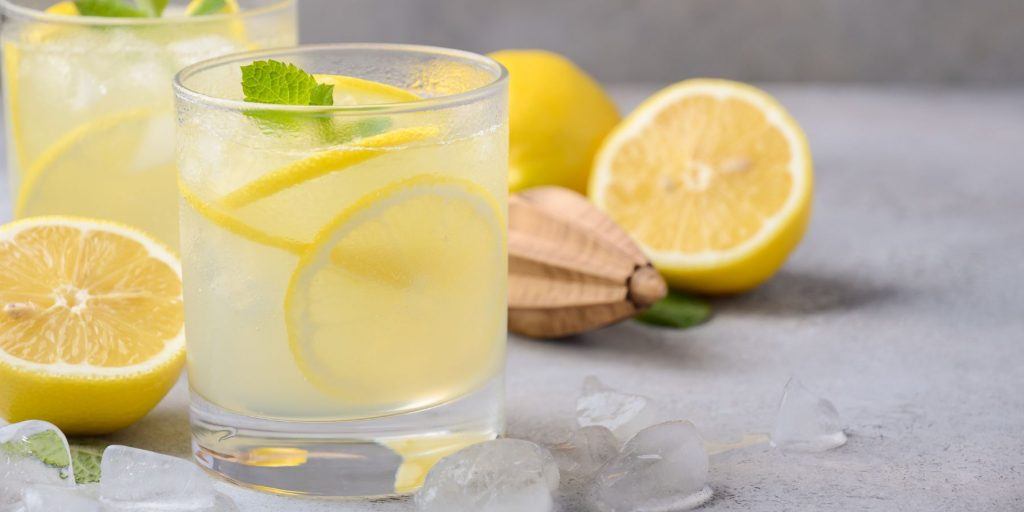 We adore a zesty-sweet limoncello, and this lovely cocktail really allows the flavours of the lemon-based liqueur to shine. It combines 60ml limoncello with 90ml Prosecco, and 30ml soda water, served on ice, and garnished with mint and lemon rounds.
We love using Riccadonna Prosecco D.O.C. which brings a beautiful balance to this drink thanks to its fruity flavours that include notes of green apple, honeydew melon, pear, and honeysuckle.
6. St. Germain cocktail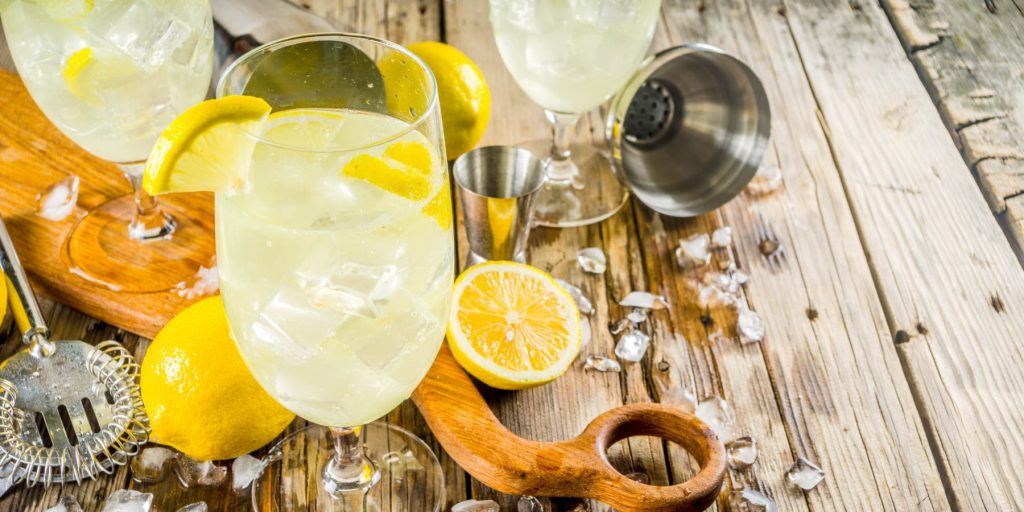 The super slick St. Germain cocktail is a combination of elderflower liqueur, Bulldog gin (or SKYY vodka), and fresh lemon that's topped with a bubbly pour of sparkling wine like prosecco or champagne. It's prettily effervescent, refreshing, and the sort of beverage that instantly dials up the fanciness quotient of any get-together.
7. Sgroppino cocktail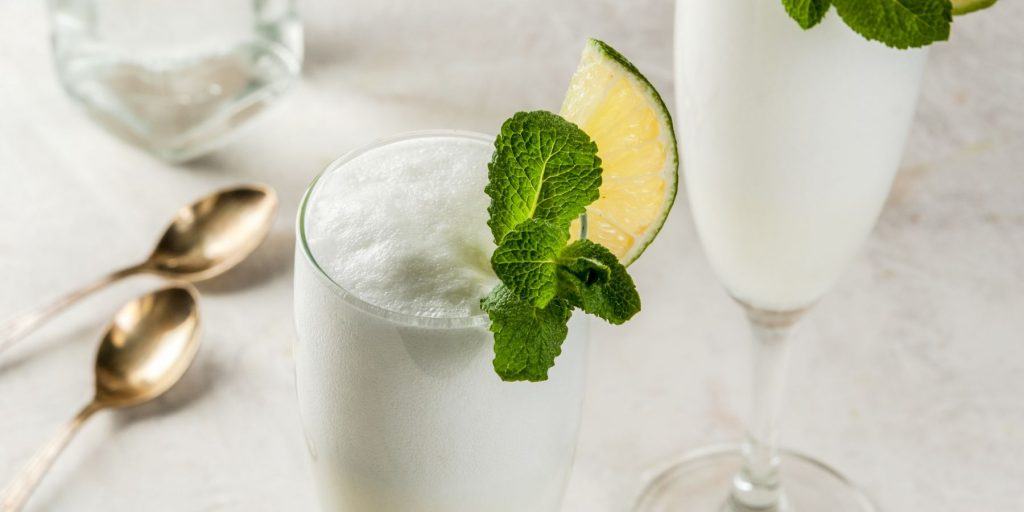 Okay, get this! There is a drink that combines the smooth, tart beauty of lemon sorbet with the sparkly vibes of Prosecco! Meet the Sgroppino, an Italian dessert cocktail that originated, like so many other works of art, in Venice. The recipe calls for 60ml Prosecco, 15 ml vodka and one scoop lemon sorbet, which combines to create a super creamy, slushie-like serve.
8. Bakewell Fizz cocktail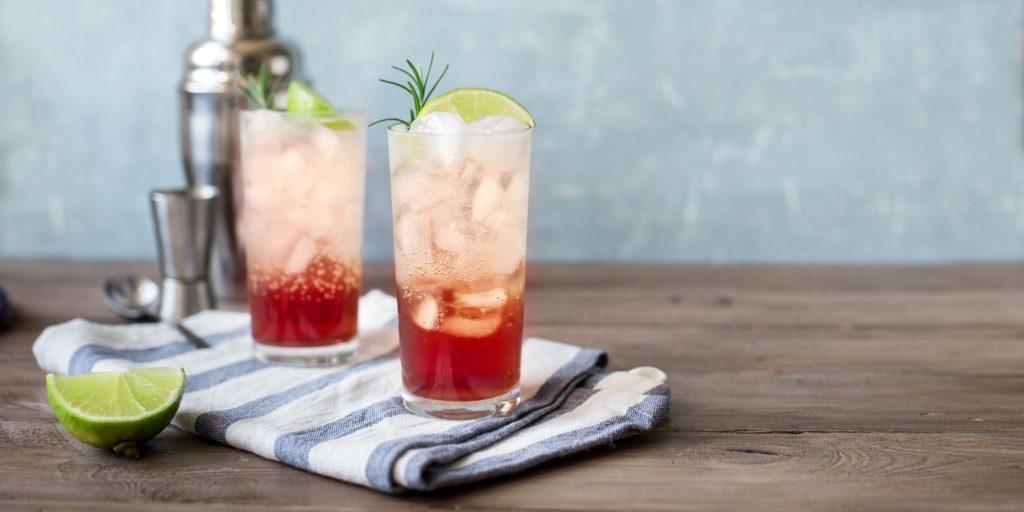 Based on the lovely flavour profile of the classic British Bakewell tart, the Bakewell Fizz combines 25ml gin, 1 tablespoon lemon juice, half a tablespoon each of orgeat and cherry liqueur, all topped off with a dry rose Prosecco and garnished with a lemon twist or maraschino cherry.
There you have it – eight of the very best Prosecco cocktails you've got to try at home. Happy clinking! May all your festive celebrations be sparkly and delicious.
FREQUENTLY ASKED QUESTIONS
Yes, bubbly wines like Prosecco are always best served cold.
Prosecco can be enjoyed as is, but you can also combine it with other ingredients to create a Prosecco-based cocktail. A good example is the Aperol Spritz, which combines Aperol, Prosecco and club soda.
Prosecco is a sparkling wine mostly made in the Veneto region of Italy. In the same way that Champagne is a wine of place, i.e., you can only call a wine that if it was made in the Champagne region, Prosecco is named after the village of Prosecco which is in the province of Trieste, Italy.
Yes, bubbly wines like Prosecco are always best served cold.
Just like you get Champagne on a sliding scale of sweetness, you also get a variety of Prosecco wines. Some are dry, while others are sweet.