17 Must Try Cocktails with Flavoured Vodka
December 13, 2022 by Karl Tessendorf
If you think about it, flavoured vodka cocktails are a no-brainer. Vodka is tasteless and odourless by nature, so it's the perfect blank canvas to let infused flavours shine. Lucky for us cocktail lovers, the flavoured vodka market is booming, with new and interesting flavours hitting the shelves daily. Let's take a look at 17 of the best-flavoured vodka cocktails.
1. The Cosmopolitan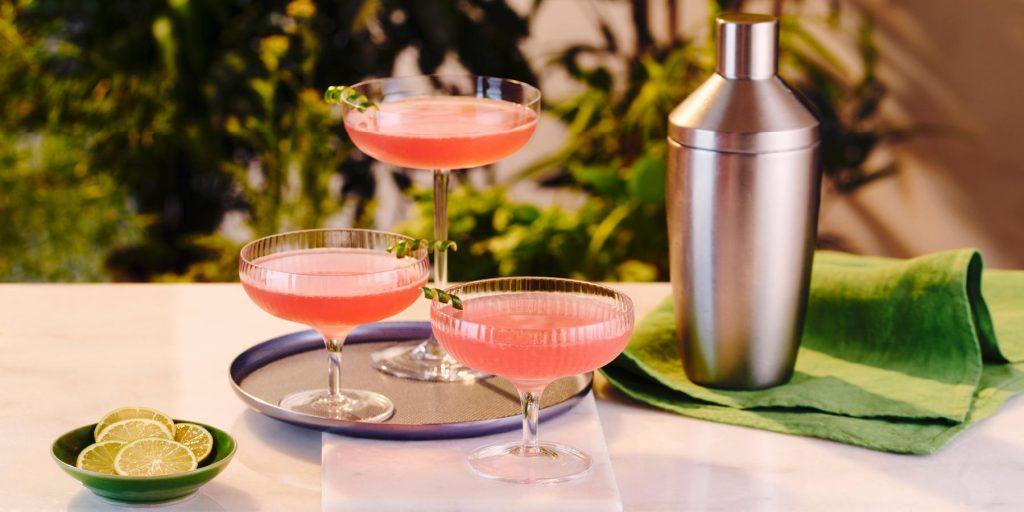 Flavoured vodkas might be all the rage now, but back in the 90s, the Cosmo was already setting the trend. Its blend of vodka, orange liqueur, cranberry, and lime juice that delighted socialites the world over. The original recipe uses lemon vodka but if you're feeling extra saucy, try pineapple vodka for a tropical infusion.
2. Raspberry Lime Fizz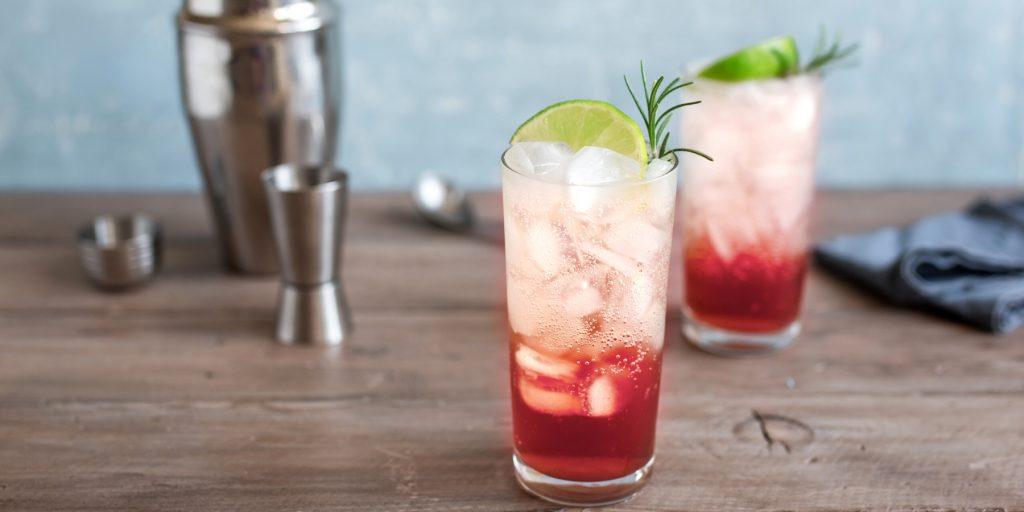 The Raspberry Lime Fizz is exactly as tasty as it sounds. It's light and refreshing, and it's the perfect companion for lounging around the pool with friends. Use raspberry vodka and top it up with fresh lime juice and lemon-lime soda. Or go for lime vodka and use a touch of raspberry liqueur. Whichever route you take, remember the fresh raspberries!
3. Cucumber Salty Dog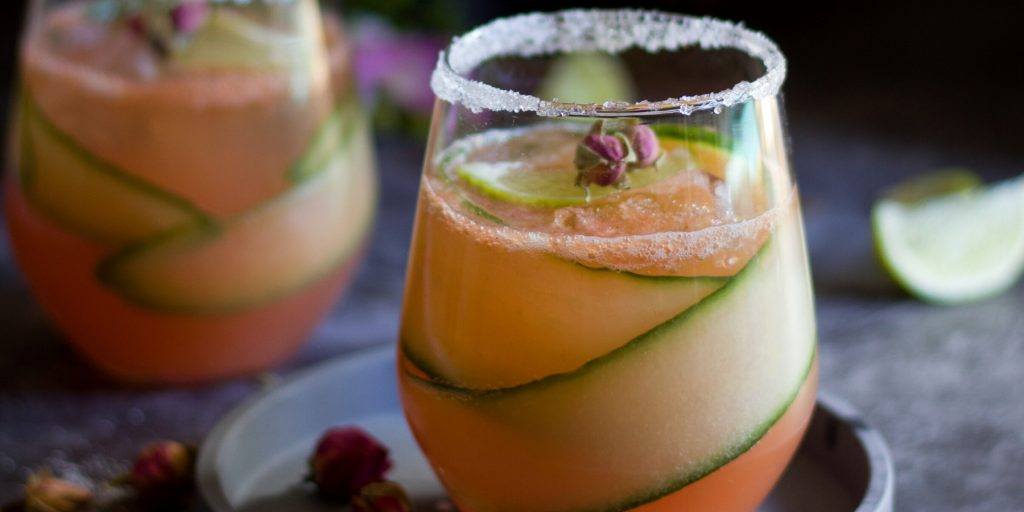 Salt is not the first thing that springs to mind when you think of refreshment, but don't be fooled by the name. The Cucumber Salty Dog is one of the most refreshing flavoured vodka cocktails on this list. It's a muddle of cucumber, vodka, and grapefruit juice with a salt rim, and it just works. The salt enhances the freshness of the cucumber while tempering the grapefruit. We recommend trying cucumber-flavoured vodka to enhance the natural flavour.
4. Sweet Peach Tea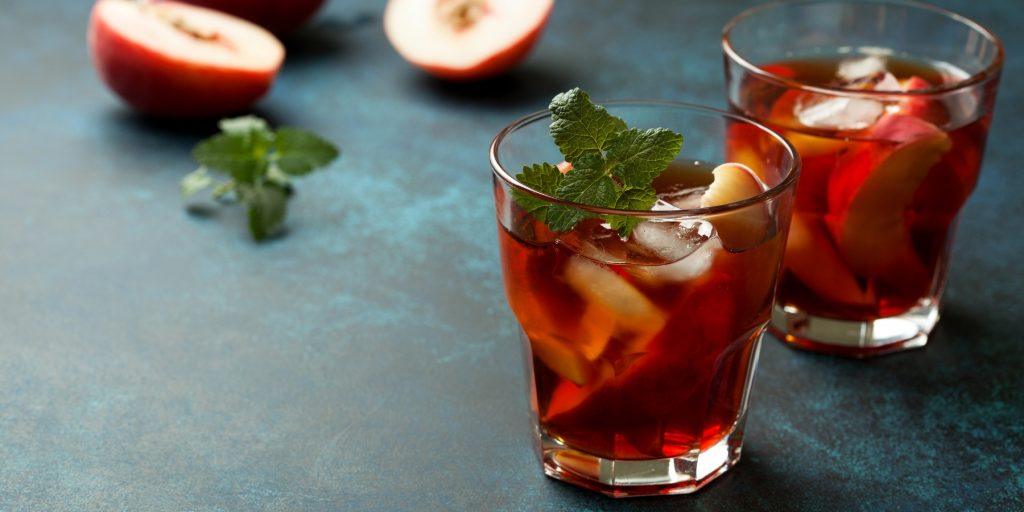 Peach iced tea is a classic summer flavour, and the Sweet Peach Tea cocktail is a simple but delicious party favourite. You can double down on the peachiness with peach vodka and peach iced tea and top it up with soda water. Or get creative and try a citrus or melon vodka, then stir some peach purée into the mix. As long as you have a peachy time, that's all that matters.
5. Strawberry Basil Martini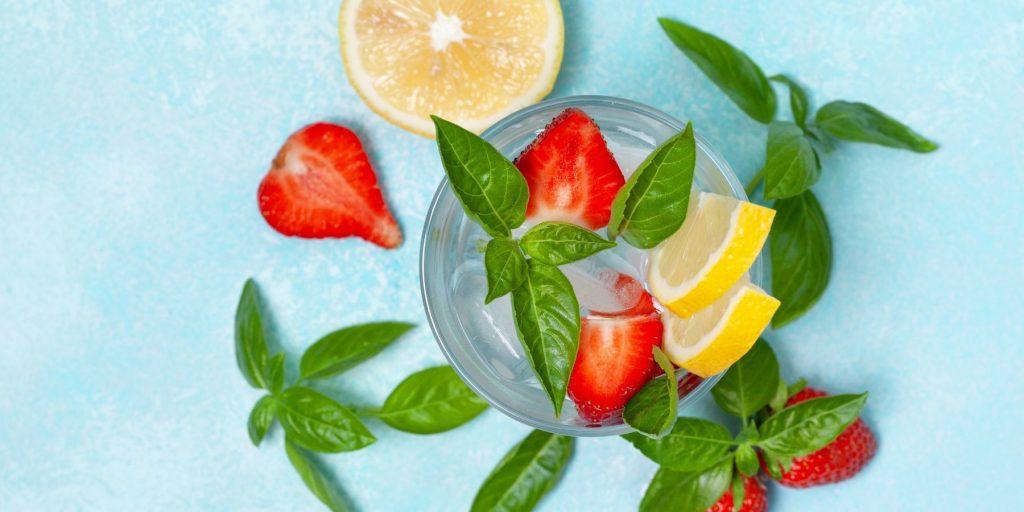 Strawberry vodka takes centre stage in this fresh flavour combination. It's bright, sweet, herbaceous, and ridiculously tasty. Simply muddle fresh strawberries and basil leaves in a shaker with ice, add strawberry vodka and honey and shake until chilled. Strain into a Martini glass, top with soda water and serve.
You also might like: Easy Strawberry Syrup for Cocktails.
6. Pear Martini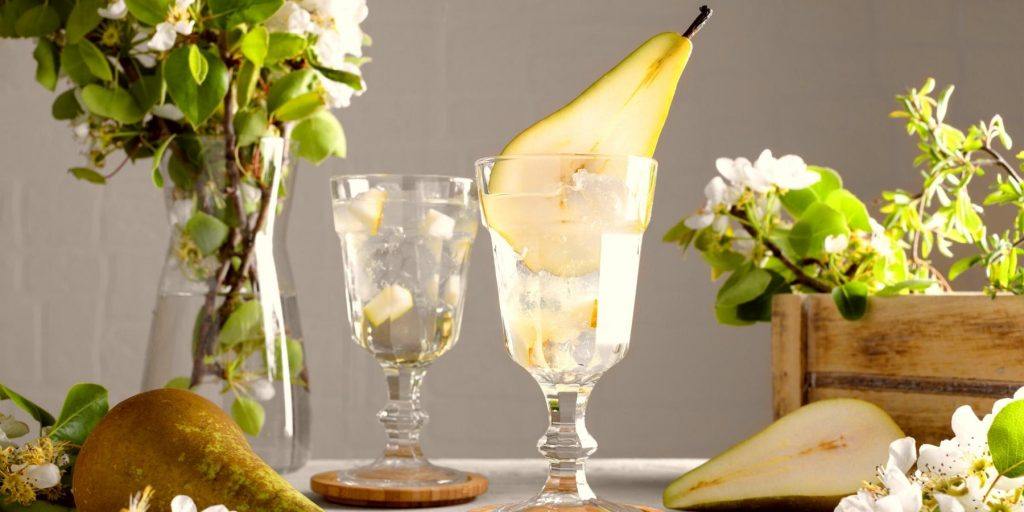 Flavoured vodka recipes can be assertive or subtle, and the Pear Martini definitely falls into the latter category. It's a delicate mix of pear vodka and fragrant elderflower liqueur balanced with lemon juice and simple syrup. It's crisp and bright, and if you're looking to serve something elegant at your next cocktail party, then the Pear Martini is just the thing.
You also might like: 14 Popular Types of Martinis.
7. Peach Cosmo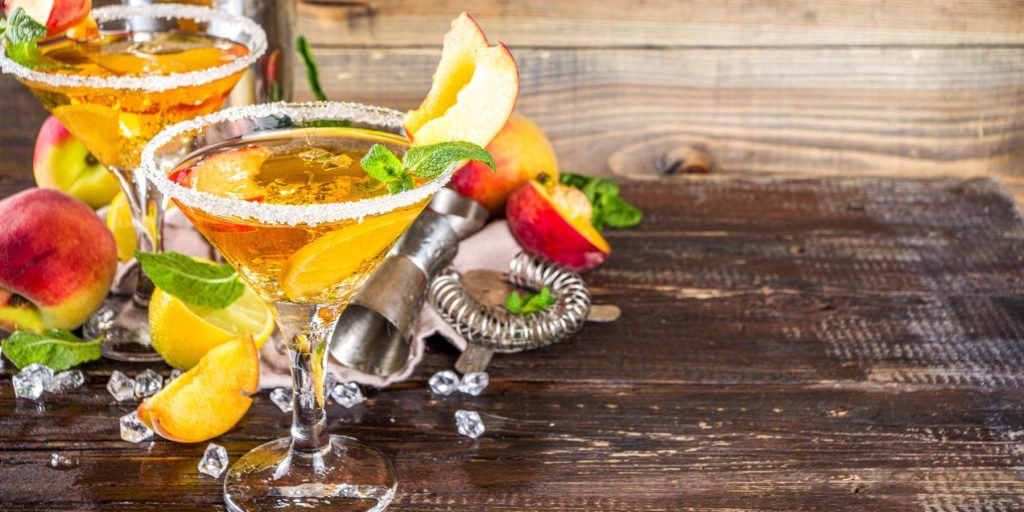 As far as cocktails with flavoured vodka go, the Cosmopolitan might be the most famous. This Peach Cosmo is a riff on the classic that uses, you guessed it, peach vodka. Simply swap out the lemon vodka with peach and garnish with a fresh slice or two of peach. It's a small change, but the peach sings with the orange liqueur and rounds off the tart cranberry.
8. Apple Pie Sangria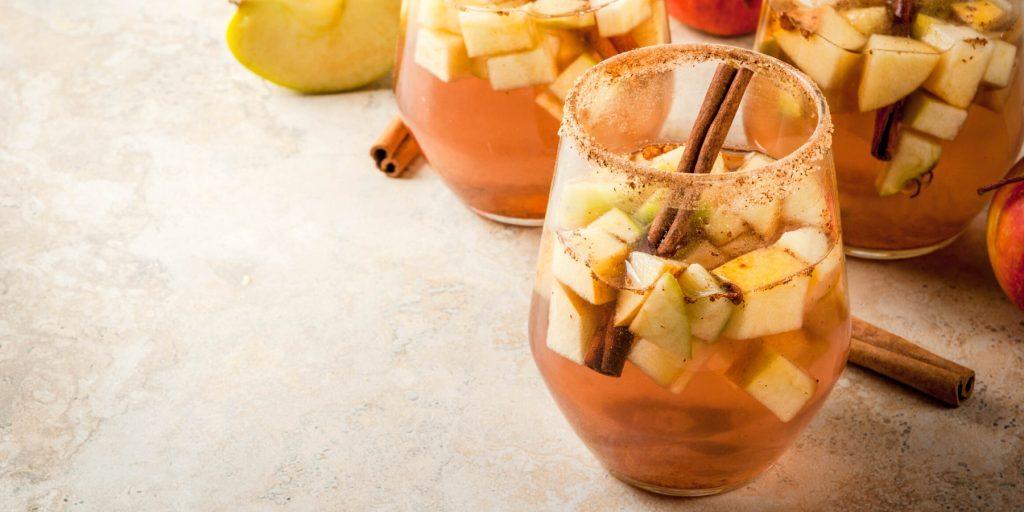 Sangria is always a party favourite, and this caramel vodka-infused version is apple pie in a glass. It's packed with warming spice, crisp apples, and rosé fruit flavours. The caramel flavour melds with the apples leaving you with a lingering toffee apple vibe. Mix up more than you think you need, and thank us later.
9. Pumpkin Spice White Russian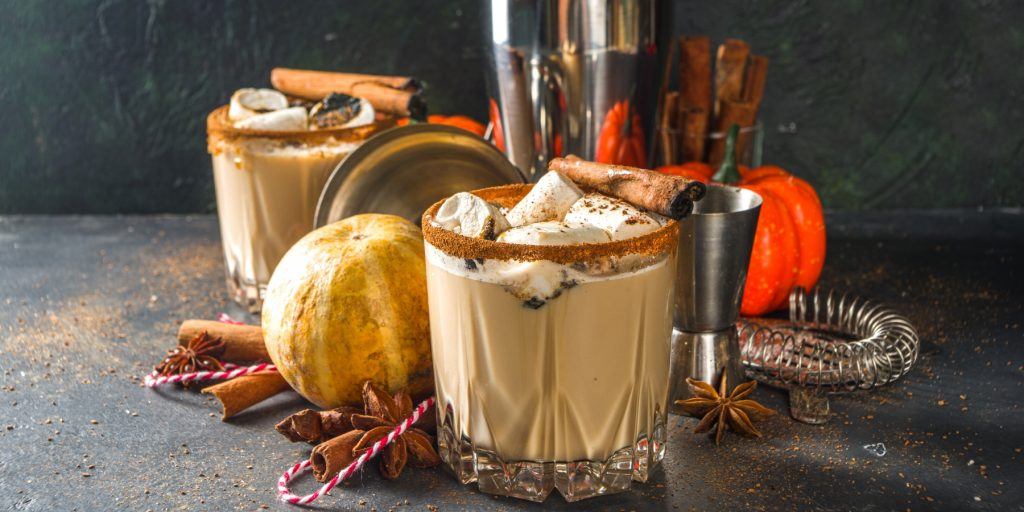 Everyone's favourite winter spice mix is back, and it's adding some comforting magic to the classic White Russian. We recommend a caramel-flavoured vodka to complement the spices but feel free to experiment with different flavours. Don't forget to rim the glass with caramel sauce and digestive biscuits for extra decadence and texture.
You also might like: Christmas Vodka Cocktails.
10. Hibiscus Iced Tea Cocktail
Bright pink and bursting with flavour, the Hibiscus Iced Tea Cocktail is a must-try. It's a melange of everything good about summer with sweet and fragrant floral flavours. Use an orange-flavoured vodka to add a note of citrus for balance, and top it up with soda water for bubbles. It's perfect for brunch, lunch, or a picnic in the garden.
11. Apple of My Eye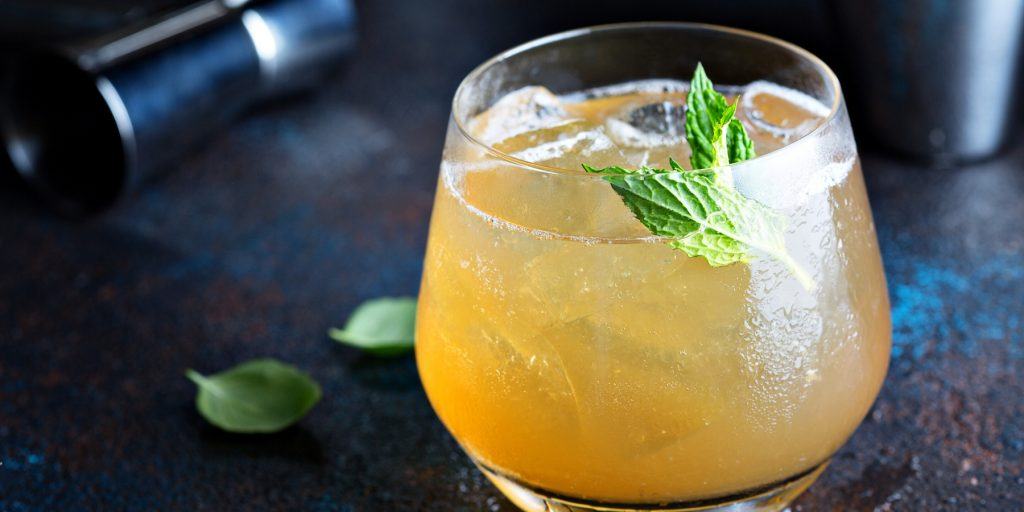 Autumn cocktails don't much cosier than the Apple of My Eye. It's bursting with apple flavour and finished with a dusting of fragrant cinnamon. No prizes for guessing that it features apple vodka, but it's also got fresh apple cider. If you want to go for the trifecta, add some apple purée. Top it off with club soda to keep it all about the apples, or opt for ginger beer for a spicy kick.
12. Vanilla Martini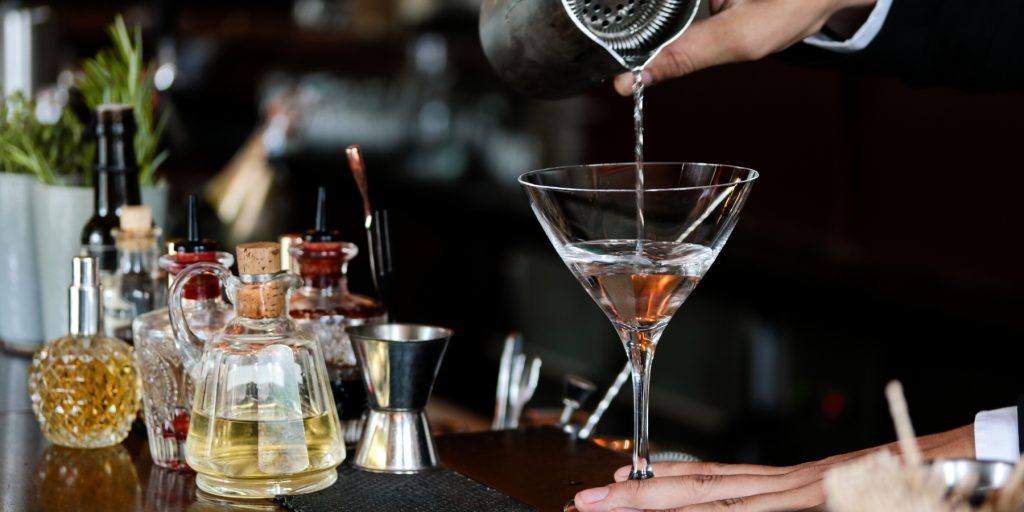 If the number of vanilla-scented candles in the world is anything to go by, vanilla is one flavour we never get tired of. It has a subtle floral fragrance with sweet notes of spice. The Vanilla Martini doubles down on all this goodness with vanilla vodka and vanilla liqueur. There's a touch of lemon juice for balance, but it's all about the magical vanilla bean.
13. Mango Drop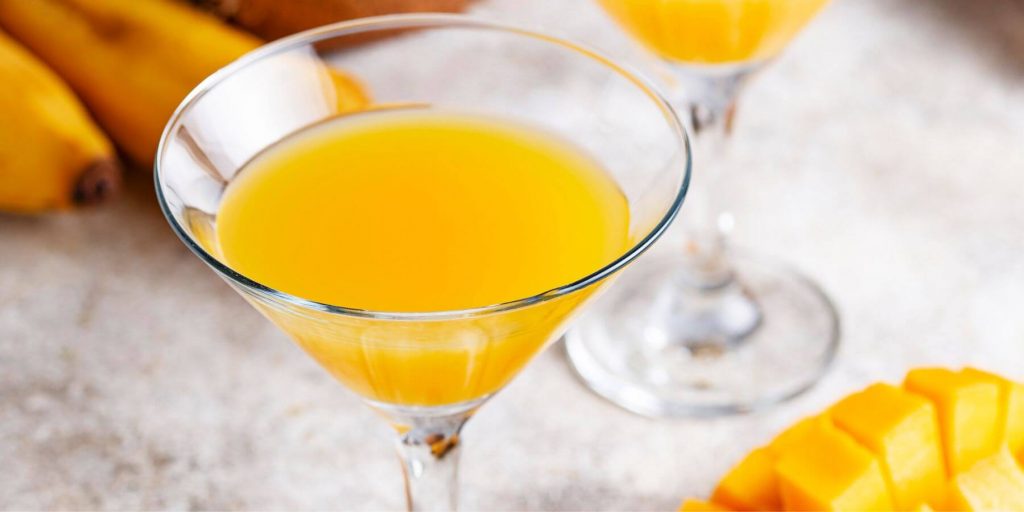 The Mango drop is a riff on the popular 70s cocktail, the Lemon Drop Martini. It's bright and tropical, and the addition of mango purée gives it a luxurious mouth feel. Citrus vodka is the classic choice, but melon vodka would add more layers to the fruity tropical profile. Shake one up today, and see which route you prefer.
14. West Side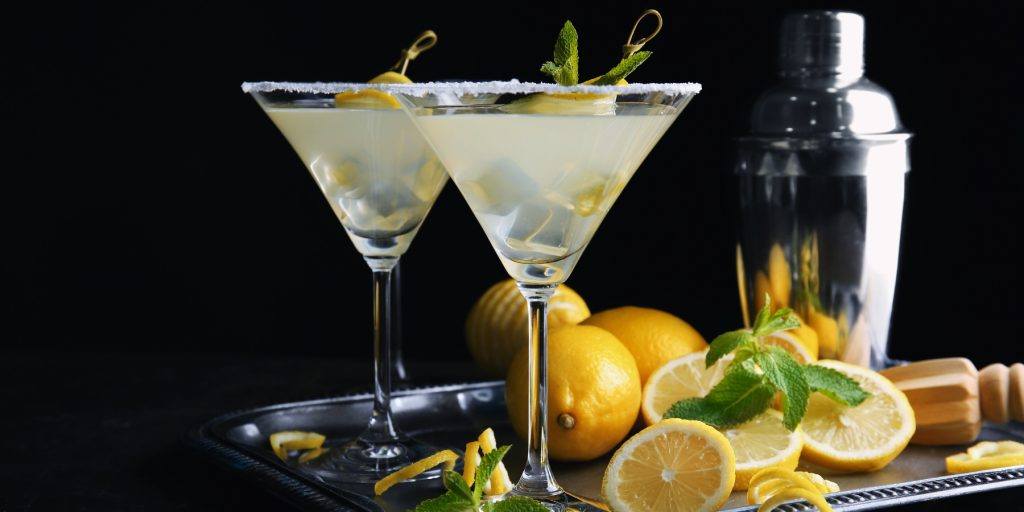 The West Side is a love letter to lemon and mint, made famous by New York's Employees Only bar. It features lemon vodka, lemon juice, a touch of simple syrup for sweetness, and a good pinch of fresh mint. The mint enhances the tart lemon leaving you with a cooling zing after every sip. It's still their best-selling Martini, and shows no signs of slowing down.
15. Cucumber Mojito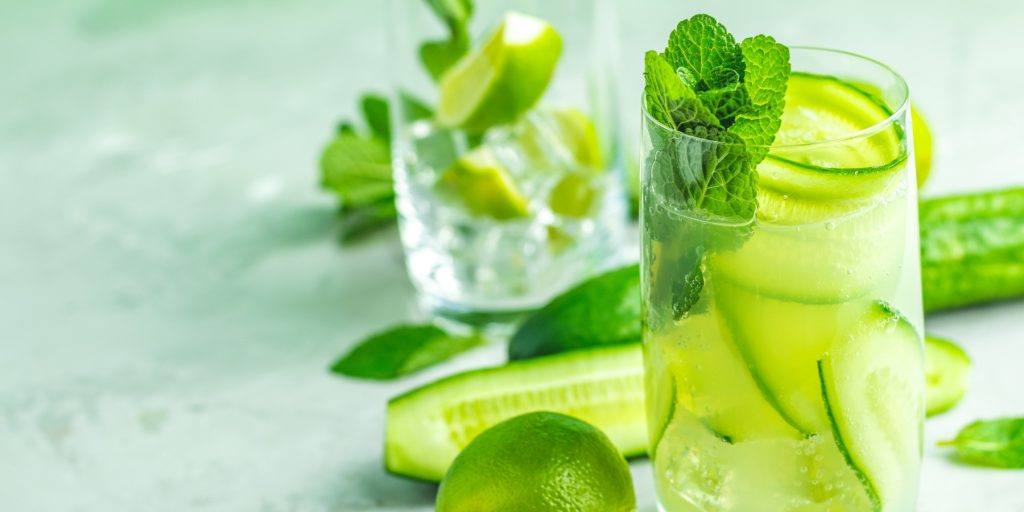 There's refreshing and then there's Cucumber Mojito refreshing. You have to try one to get the full effect but trust us, it's an ultimate thirst quencher. The mint and cucumber are a perfect match of fresh and cool, and even though the mint is strong, the cucumber shines through. You can use citrus vodka for extra zest or go for a complementary pairing with cucumber vodka.
16. Porn Star Martini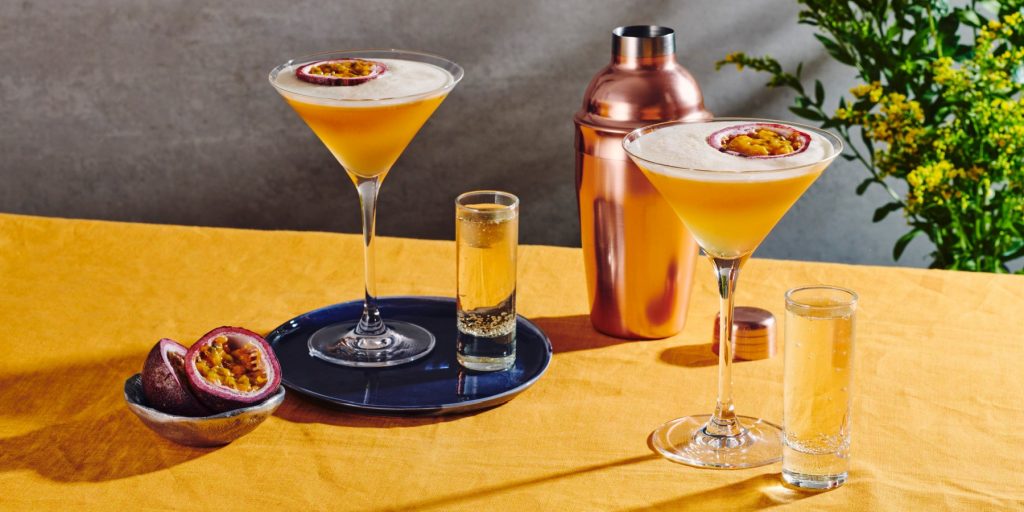 The Porn Star Martini is one of the world's most popular cocktails. Whether it's the cheeky name or the fact that it tastes incredible is up for debate, but it's a modern classic. It's a complex cocktail with the unmistakable aroma of passionfruit and vanilla. It's finished with bubbly Prosecco making for an unforgettable drinking experience.
17. Very Sexy Martini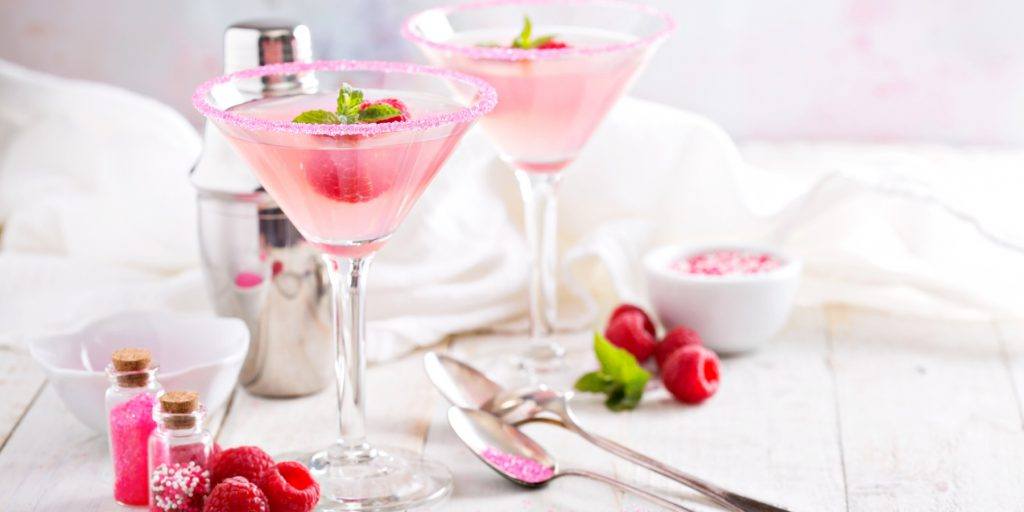 As the name suggests, if you're looking for a romantic drink for that special someone, then the Very Sexy Martini is first prize. A lot is going on in this Martini with fresh raspberries, mint, citrus vodka, and lime juice, and it's all topped with sultry rosé champagne. It's decadent, over the top, and we love it.
FREQUENTLY ASKED QUESTIONS
Flavoured vodka tends to mix well with nearly everything from fruit juices and sodas to club soda and tonic. You can let the flavour of the vodka shine, or you can add other flavours to create something unique.
Good quality flavoured vodkas already taste good, but a simple solution is to mix your vodka of choice with a good quality fruit juice.
All the drinks that we suggest above are cocktails, but you could just as easily sip a good-quality flavoured vodka on the rocks.
This is like asking us to choose our favourite vodka cocktail. It really depends on the moment and what drink you are trying to create.