8 Deliciously Fresh Mango Cocktails You Must Try
October 13, 2022 by Sonja Edridge
Mango cocktails recipes are the perfect partner for a hot summer's day and bring the tropical vibes to the table. Not only are they sweet and tangy, did you know that sipping sweet mango cocktails is the ideal sip to accompany spicy foods? So next time the Vindaloo brings on a sweat, pick any of our fantastic cocktails to douse the flames! For the burst of mango flavor, use ripe and juicy mangoes to muddle into your recipes or opt for frozen pieces if you like. If you are planning on using mango juice, pick fresh 100% pure mango juice or puree.
Here are all the summer ready mango cocktail recipes you'll need:
1. Mango Gin Cocktail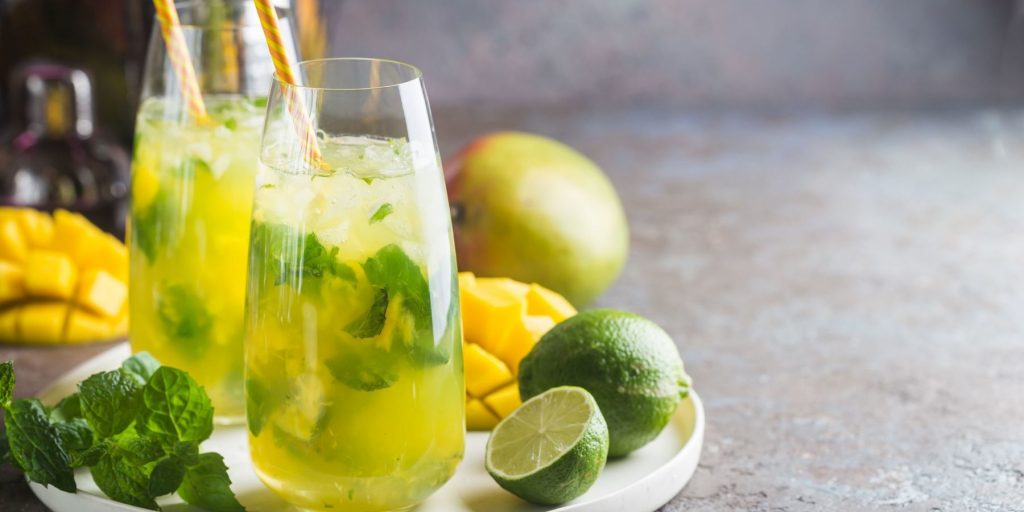 If you are looking for a drink that's fruity and light but with a little fizz, try a Mango Gin cocktail. This easy-to-make gin cocktail is a refreshing mix of your favorite gin (O'ndina Gin is an ideal choice with its zesty citrus base) muddled with fresh mango and mint and topped up with soda. It's pitcher friendly, simple to bulk to serve a crowd and light enough for everyone to enjoy the refills.
2. Mango Daiquiri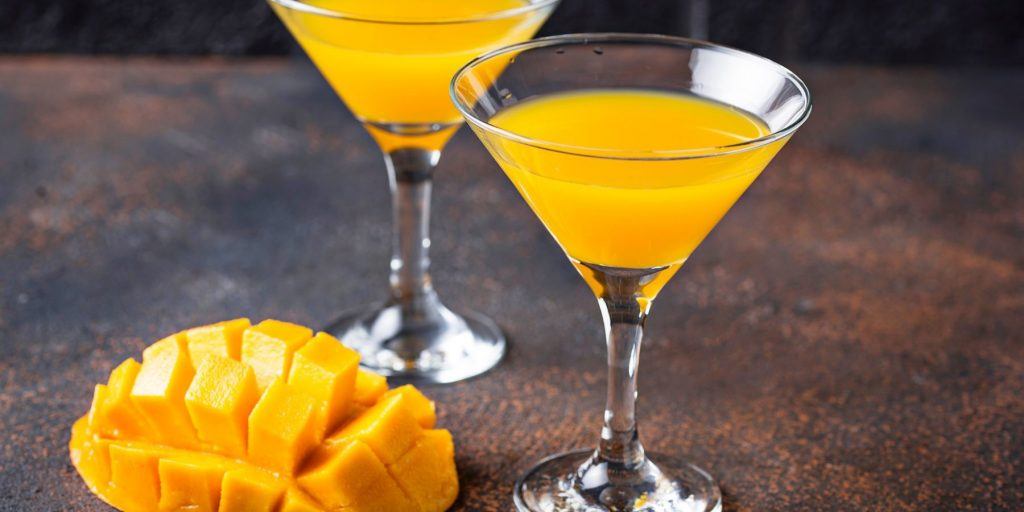 If you're in need of fruity cocktail that will take you on a virtual vacation, meet our Mango Daiquiri. It dishes up all the tropical vibes, looks fancy served in cocktail glasses and is an easy summer drink to make at a moment's notice! If you're impressing a crowd, bulk up this recipe and serve in a pitcher. For a showstopper cocktail, wipe the rim of the cocktail glasses in a little lime and dip the edges in granulated sugar and maybe even a little toasted desiccated coconut for extra sparkle.
3. Mango Mojito Cocktail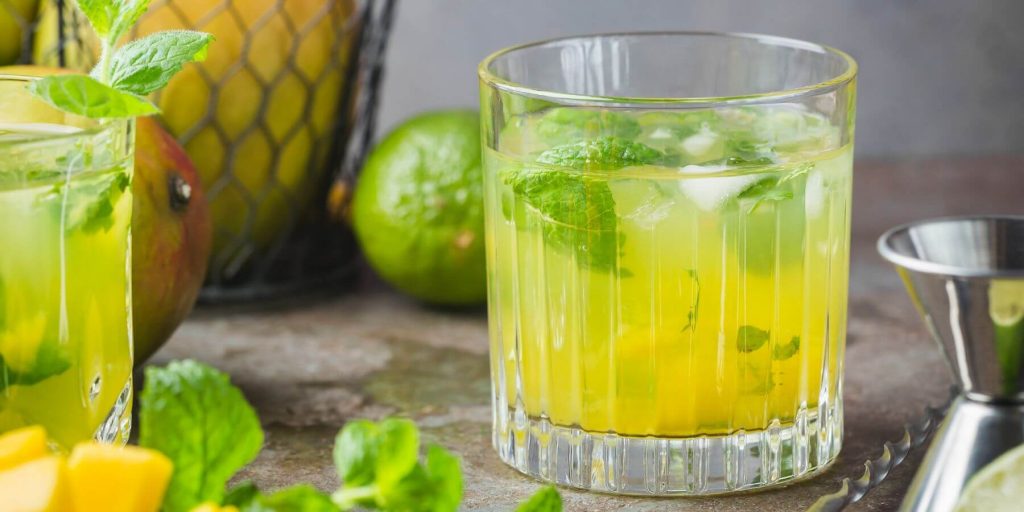 Calling all Mojito fans! Add a tropical twist to the classic recipe with our Mango Mojito cocktail recipe. It is a little sweeter than the original and serves up the tiki feels. To make one, follow our Mojito recipe but add a handful of fresh mango chunks, before muddling in the mint and sugar. Alternatively, add a 3-4 oz of fresh mango juice along with your soda. Balance out the sweetness with a good squeeze of fresh lime. Delicious!
4. Frozen Mango Margarita Cocktail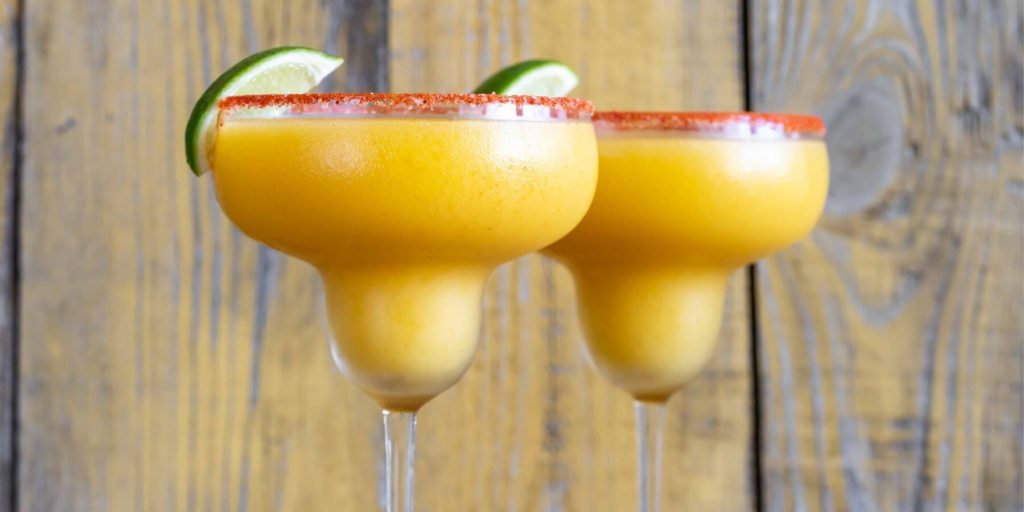 Tequila lovers, come and try our fruity Mango Margarita. The delicious, sweet mango with zesty lime and a good quality tequila delivers the ultimate tropical Margarita with all the sweet, sour and salty flavors. Our grown up boozy slushie is the perfect serve for backyard BBQs on balmy days. What are you waiting for?
5. Mango Passion Cocktail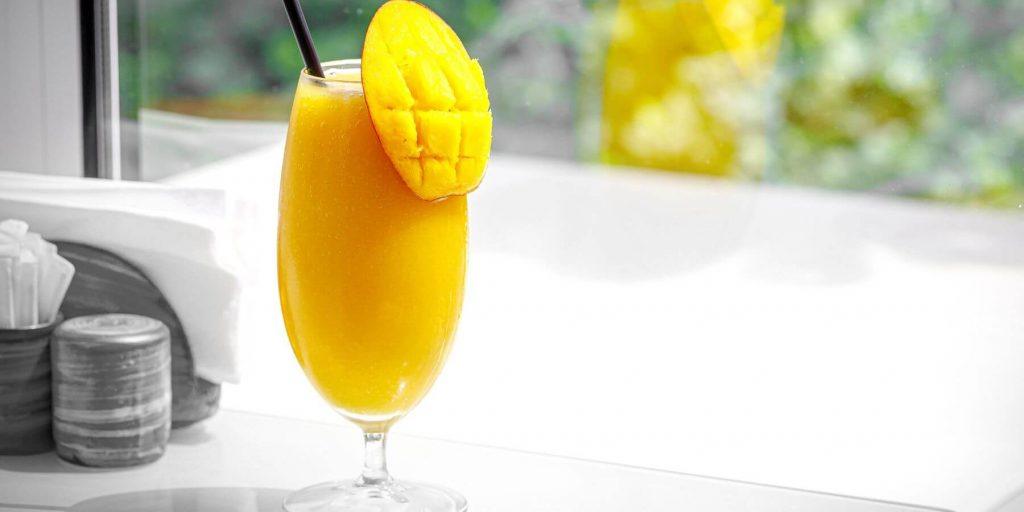 Meet our beachy Mango Passion cocktail, where tangy and sweet meet in this refreshing sip. To make this tasty tropical cocktail, add a handful of ripe chopped mango to a blender along with 2oz of SKYY vodka (the citrus infused one, if you have) along with a good squeeze of lemon. Sweeten with a teaspoon or two of maple syrup and add a pinch of salt. Blend until smooth and pour into a tall glass and top up with a good fizz like a Riccadonna Prosecco D.O.C. Garnish with a lime and enjoy!
6. Mango Rum Cooler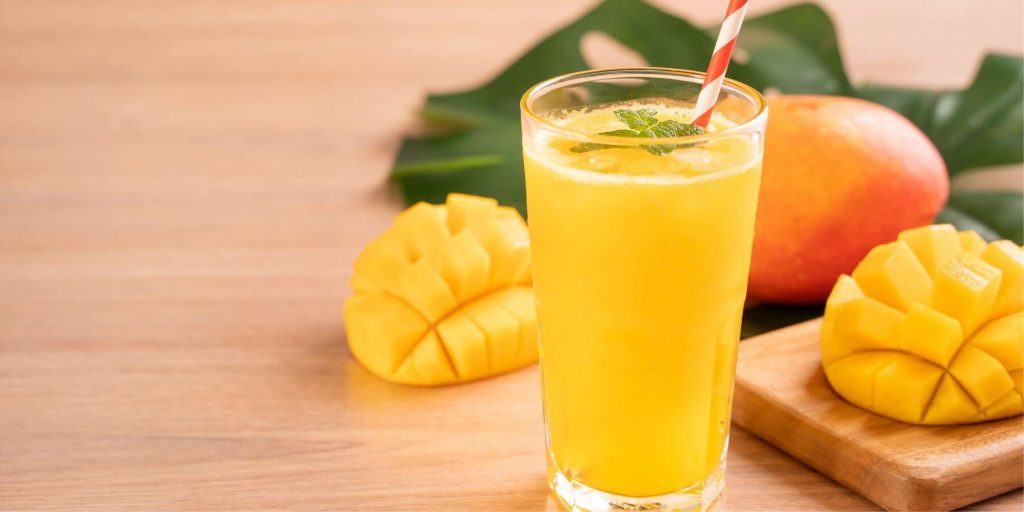 When the summer temperatures are soaring, it's time to relax by the pool with a thirst quenching Mango Rum cooler. This no fuss cocktail is made in minutes in the blender and easily bulked up to serve in pitchers. Just add ½ cup of fresh or frozen mango with a handful of ice, 1oz of Wray and Nephew rum and 4oz of pineapple or orange juice. Whizz until smooth and pour into a tall glass with a sprig of fresh mint.
7. Mango Drop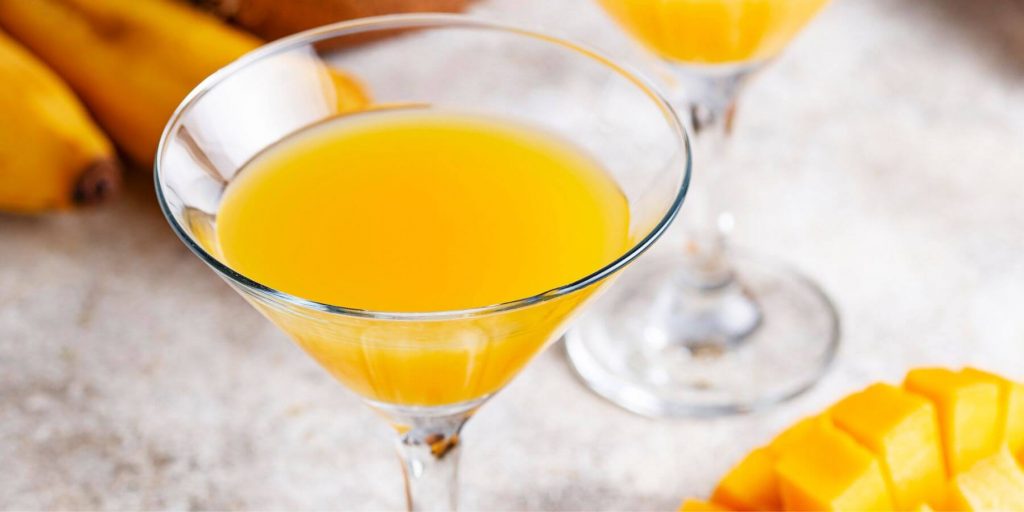 All Lemon Drop Martini fans, gather round! This 70s heyday cocktail gets a tropical twist with all the tang you'd expect of a Lemon Drop along with a tropical sweetness of mango laced in. To make a Mango Drop Martini, follow our Lemon Drop recipe and add 1oz of mango puree or nectar to the shaker for an easy spin on the classic.
8. Mango Lassi cocktail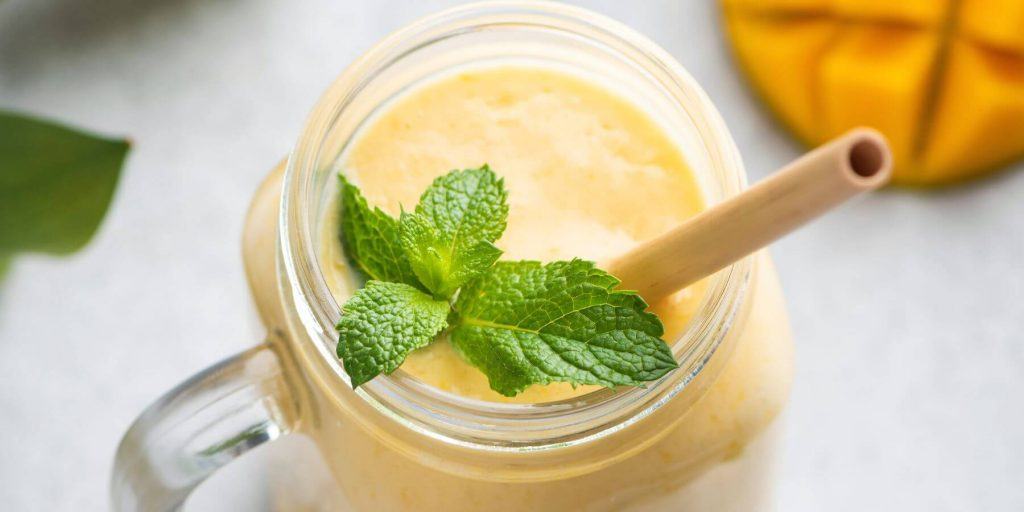 A lassi is a yoghurt-based smoothie-style drink from India, typically including fruit and spices. It's no surprise that lassi has developed into a cocktail! To make a Mango Lassi cocktail, add a cup of fresh or frozen mango into a blender with 2oz of Appleton Estate dark rum, a ½ cup of yoghurt, a ½ teaspoon of Ceylon cinnamon and a pinch of turmeric. Blend until smooth with a handful of ice and sweeten with honey.
FREQUENTLY ASKED QUESTIONS
The sweetness of mango makes it a perfect partner to any alcohol. Mix it with the blank canvas of SKYY vodka, tequila or gin. It's all divine. Mango blends really well with the caramel notes of rum and whiskey too. We'll leave the final decision up to you.