18 Bar Cart Ideas for the Perfect DIY Drinks Set-Up at Home
May 08, 2023 by Anna-Bet Stemmet
Looking for creative bar cart ideas to take your DIY drinks set-up at home to the next level? Oh, have we got a line-up for you! The team here at The Mixer has been kitting out their own bar carts for years, so we know exactly where you should start. Here's what you need to know…
What exactly is a bar cart?
A bar cart is a versatile piece of furniture that can be used to store and display all of your favorite cocktail-making tools and ingredients. It typically consists of shelves, wheels, and a handle, making it easy to move around your home as needed. However, it can also be a stationary set-up, which makes it less of a cart and more of a bar unit. Whatever works for you, bestie.
Having a bar cart or bar unit at home is not only practical but also adds a touch of elegance and sophistication to your space. It provides a convenient and stylish way to entertain guests and impress them with your mixology skills.
The history of the bar cart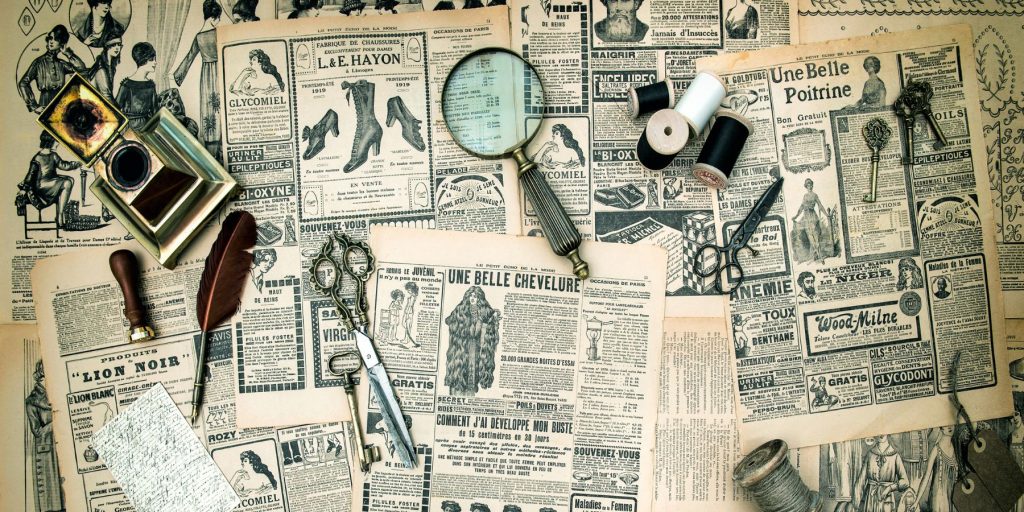 The history of the bar cart can technically be traced back to ye really olden times when people used wheeled serving tables to bring food and drink to guests. However, the modern bar cart as we know it today actually originated in the Victorian era when tea carts were adapted for use as mobile bars.
During the Prohibition era in the United States, when the sale and consumption of alcohol were illegal, the bar cart became a symbol of the speakeasy culture. People would discreetly serve drinks from their homes using bar carts, which could easily be wheeled into a closet or hidden away when not in use.
After Prohibition was repealed in 1933, the bar cart became a staple of home entertaining, with manufacturers producing a wide range of styles and designs to cater to different tastes and budgets. In the 1950s and 60s, the bar cart became a popular accessory in mid-century modern homes, often paired with vintage glassware and cocktail shakers.
From iconic authors to legendary musicians, famous figures have long had a fascination with bar carts and the drinks they hold. Ernest Hemingway, for instance, was known for his love of cocktails and kept a collection of liquor and barware on his boat, the Pilar. Meanwhile, Frank Sinatra was often seen with a bottle of Jack Daniel's on his bar cart, a signature drink that became synonymous with the legendary crooner.
The trend continued with other famous figures, such as Elvis Presley, who kept a bar cart stocked with his favorite drinks in his Graceland home, and Lucille Ball, who often poured herself a drink from her elegant bar cart on her TV show, I Love Lucy. Even former First Lady Jacqueline Kennedy Onassis had a small, elegant bar cart stocked with high-end spirits like Champagne.
From Winston Churchill's bar cart that was stocked with various brands of scotch, to Dorothy Draper's inclusion of bar carts in her interior designs, it's clear that the allure of statement pieces like these has spanned many generations and countless industries. Even modern-day stars like Beyoncé and Snoop Dogg have embraced the trend, using their bespoke carts as a key element in their entertaining style.
And let's never forget Sarah Jessica Parker's Carrie Bradshaw and the girly bar cart in her NYC apartment. Cosmo, anyone?
Today, the bar cart continues to be a popular item in home decor, with many people using it as a functional and stylish way to store and display their favorite drinks and accessories. The bar cart has also been embraced by the hospitality industry, with many bars and restaurants incorporating them into their decor to create a stylish and functional space for their patrons.
Bar cart basics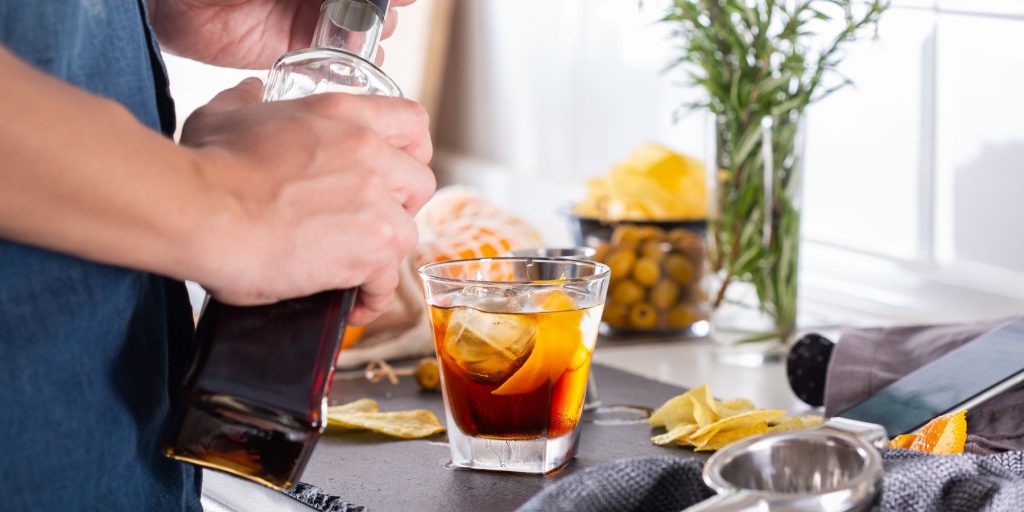 Now that you know that having a bar cart is a cool idea that has been embraced by the likes of Queen B herself, let's get down to brass tax and discuss bar cart basics. Here are a few important things to bear in mind when you source, design or DIY your own:
Choose the right bar cart for your space
When selecting a bar cart, it's important to consider the size, style, and materials. Choose a cart that fits comfortably in your space and complements your decor.
Set up the bar cart for functionality
Arrange your bar cart to maximize functionality by placing frequently used items within easy reach. Group items by category and use trays or baskets to keep things organized.
Stock up on essential tools & supplies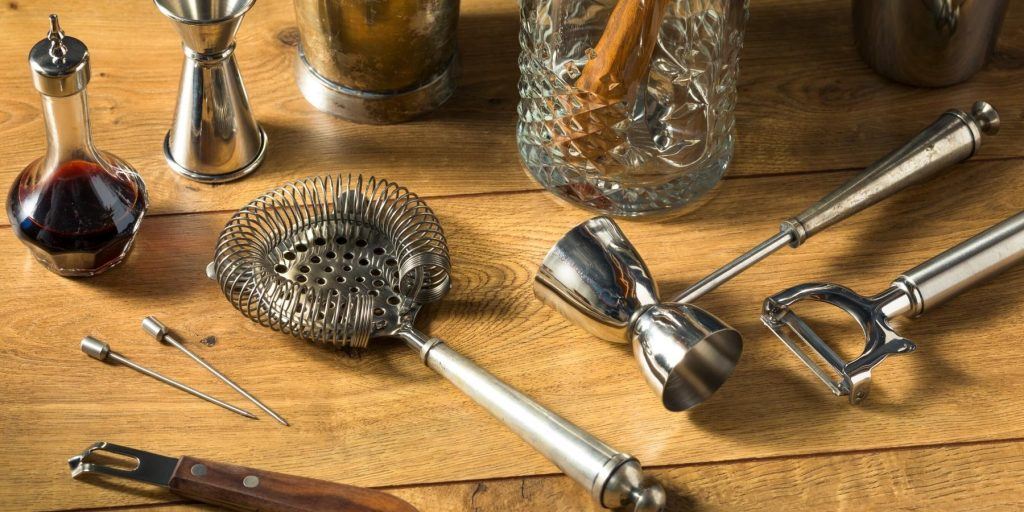 A bar cart should include essential barware, glassware, and spirits, as well as decorative and functional accessories that fit your personal style and needs. Here are some items that you can consider for your bar cart:
Essential barware. The standard cocktail-making kit includes a shaker, jigger, strainer, bar spoon, muddler, bottle opener, corkscrew, and ice bucket.
Glassware. This includes different cocktail classes such as Martini, coupe, Margarita, highball, Collins, and rocks glasses, Champagne flutes, copper mugs, and Julep cups.
Spirits. Stock your bar cart with the liquors you enjoy and the ones you plan to use for your favorite cocktails. Consider including basics like vodka, gin, rum, tequila, whiskey, and brandy. Then add a few of your personal favorites. If you love Aperol cocktails, get Aperol. If your significant other adores Campari cocktails, get Campari. We always love to throw in a wild card like Yellow Chartreuse as well.
Mixers: Think tonic water, soda water, ginger ale, cola, orange juice, cranberry juice, and tomato juice.
Garnishes. Like lemons, limes, oranges, cherries, olives, and cocktail onions.
Decorative accessories. We love fresh flowers, decorative art, framed photos, and candles.
Functional accessories. This includes bits and bobs like coasters, napkins, straws, and bottle stoppers.
Remember that you can (and should!) personalize your bar cart and make it functional for your specific needs and preferences. For example, if you are a wine enthusiast, you may want to include a wine rack or cooler on your bar cart. If you enjoy making more elaborate cocktails, you may want to add additional mixers, bitters, and syrups.
Fun & functional bar cart ideas to inspire your own
Here are a few fun and functional bar cart design and decoration ideas to get your creative juices flowing when you tailor your own at home:
1. Minimalist bar cart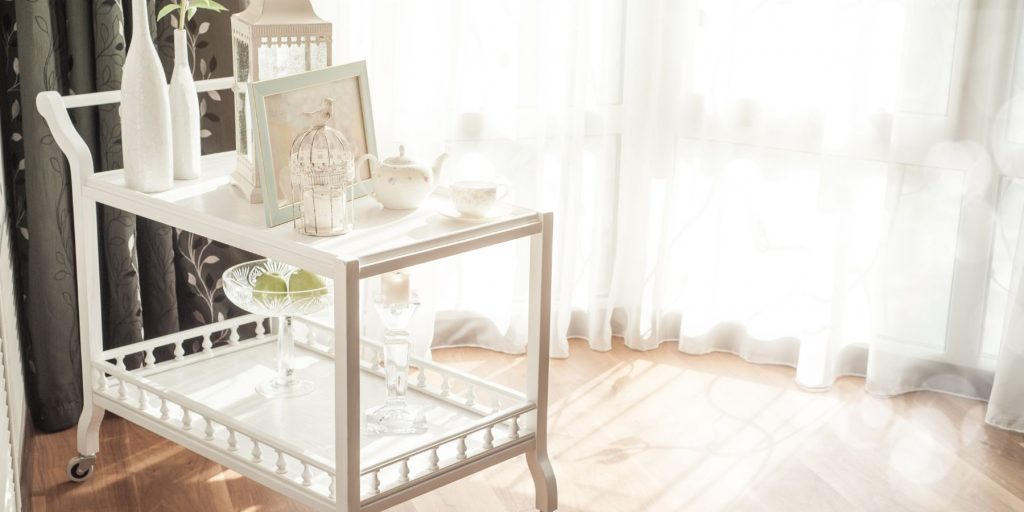 For a minimalist bar cart, less is definitely more. Stick to a color scheme of black, white, and metallics, and keep the cart uncluttered. Use clear glassware and choose bottles with simple labels to add a sleek look. Choose a bar cart with clean lines, like a metal frame with glass shelves. For an added touch, add a plant or two, such as a succulent or a small vase of flowers, to add a pop of color.
2. Vintage bar cart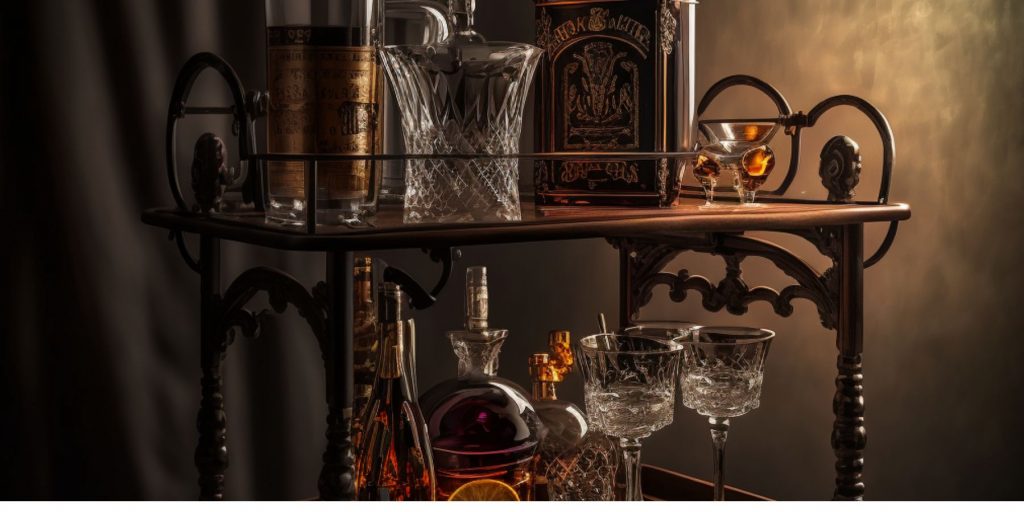 Create a vintage-inspired bar cart with old-school barware and accessories. Head to your favorite thrift store to look for antique or vintage barware, such as shakers, strainers, and jiggers, and add a decanter or two for a classic look. Use vintage-inspired glassware, such as coupes or rocks glasses, and add an antique-style ice bucket. Don't forget the finishing touches, like a vintage cocktail book or old liquor labels.
Read next: How to Host a BYOB Party & How to Attend One
3. Rustic bar cart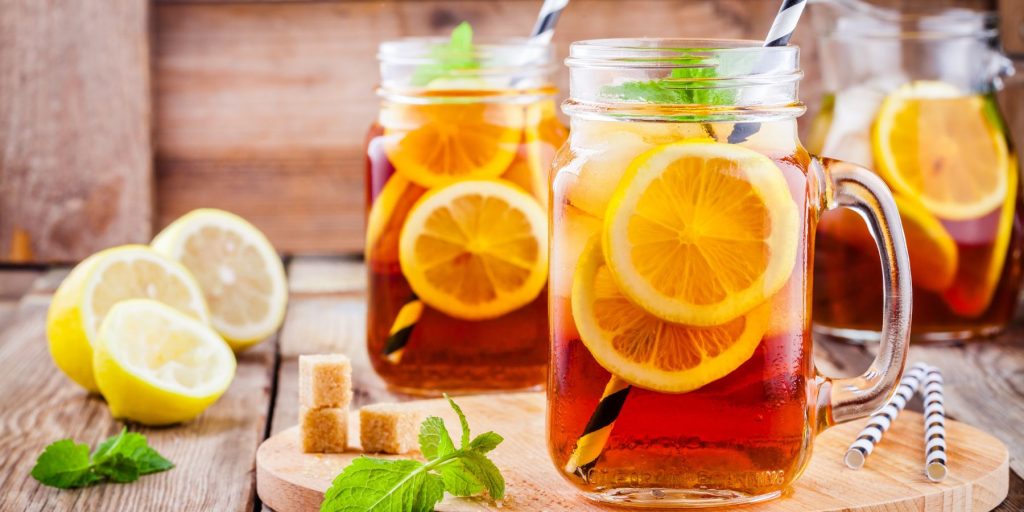 For a rustic bar cart, look for a cart made of natural materials, such as wood or rattan. Embrace earthy tones, such as browns and greens, and add natural textures like woven baskets or jute coasters. Use mason jars or rustic glassware and add a wood slab as a serving tray. Finish the look with a natural fiber rug under the cart.
4. Glamorous bar cart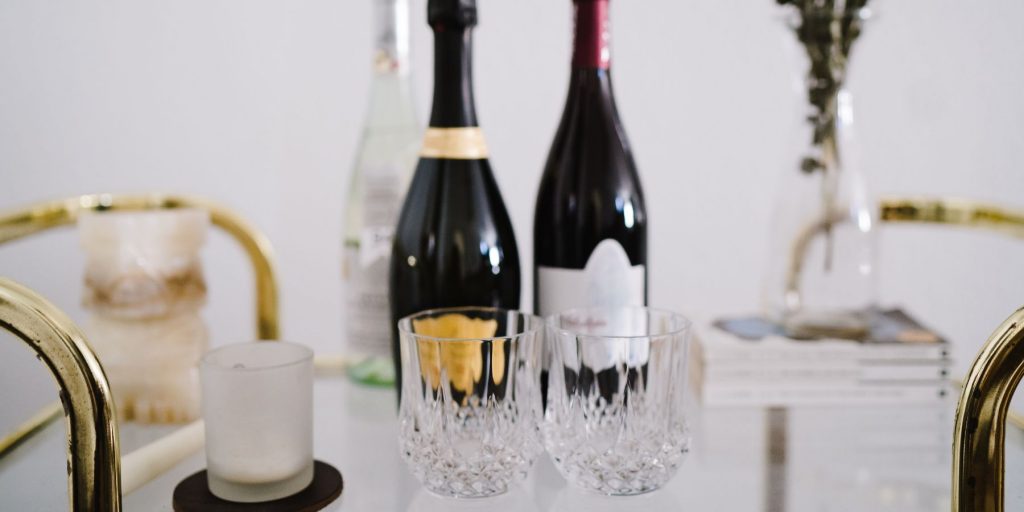 Create a glamorous bar cart by choosing a cart with mirrored surfaces or gold accents. Add crystal or gold-rimmed glassware, and display liquor bottles with glamorous labels. Add a statement piece like a chandelier or a decorative art piece and use a plush velvet tablecloth or runner for added glamour.
5. Industrial bar cart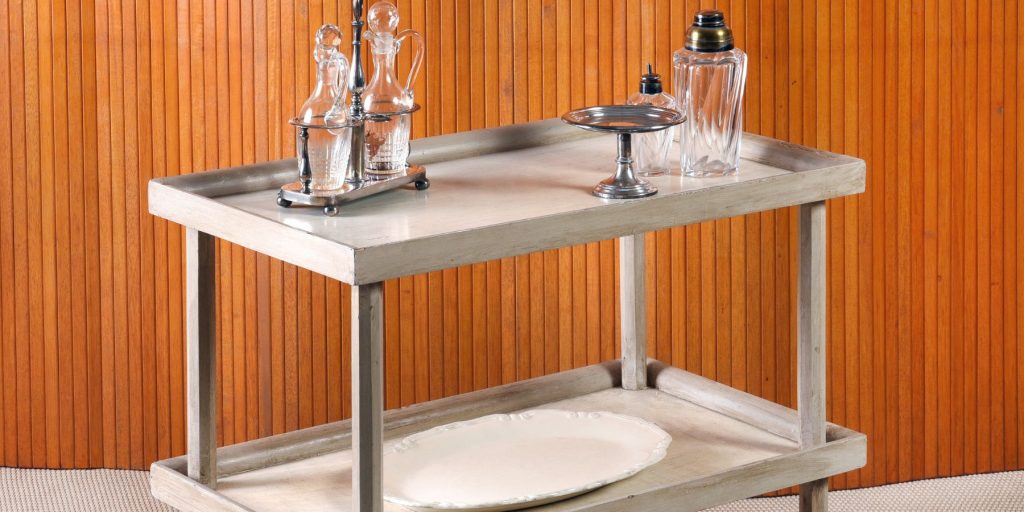 For an industrial look, choose a cart with a metal frame. Use black and metallic tones, and add industrial decor, like a wire basket or a vintage metal sign. Choose sleek and modern glassware, like stemless wine glasses or lowball glasses.
6. Mid-century modern bar cart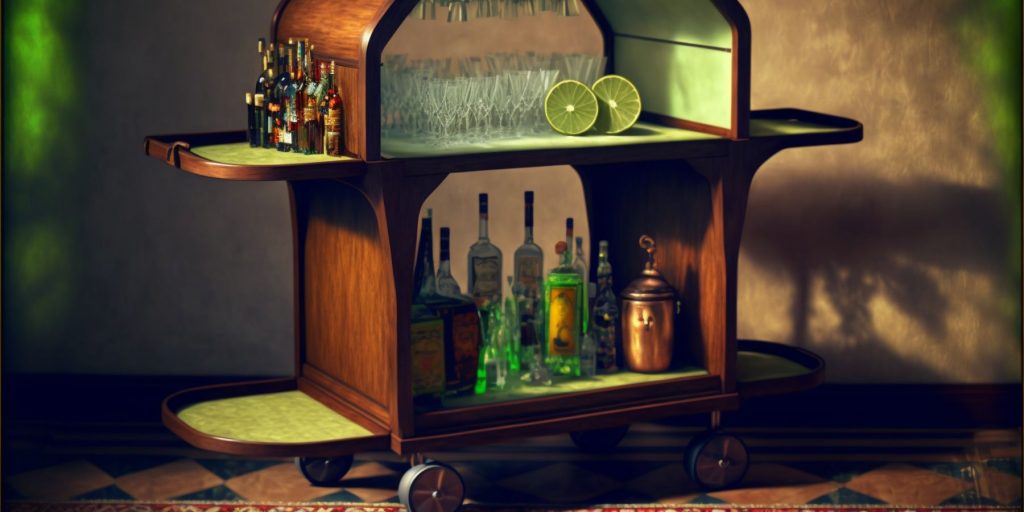 For a mid-century modern bar cart, choose a cart with clean lines and a simple design. Use geometric patterns, bright colors, and vintage glassware, such as classic Martini glasses or a coupes. Add vintage cocktail napkins or a retro ice bucket for added flair.
7. Art Deco bar cart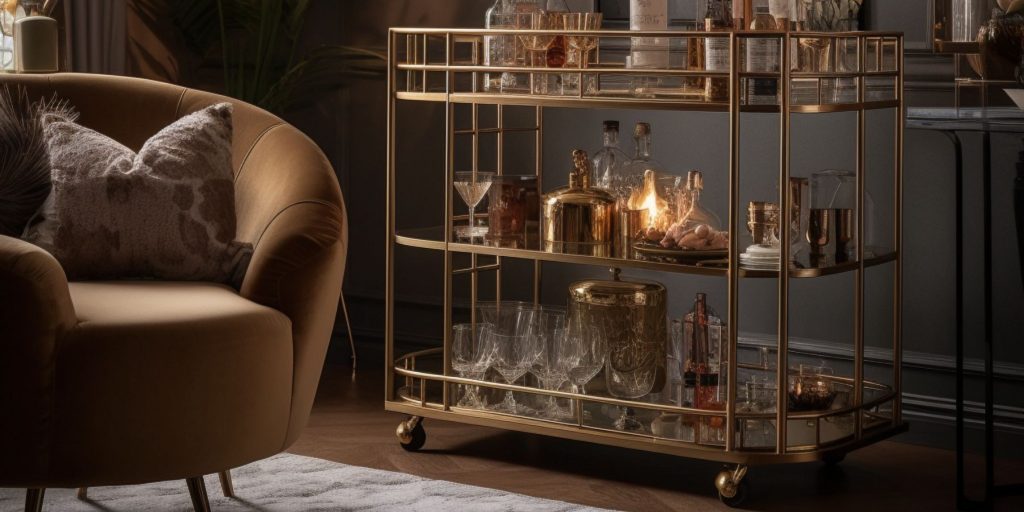 An Art Deco-inspired bar cart could feature bold shapes and ornate details. Choose metallic accents and jewel-toned accessories, like a peacock blue velvet tablecloth or a gold-leafed serving tray. Use unique glassware, such as coupe glasses with a gold rim or crystal Martini glasses.
8. Bohemian bar cart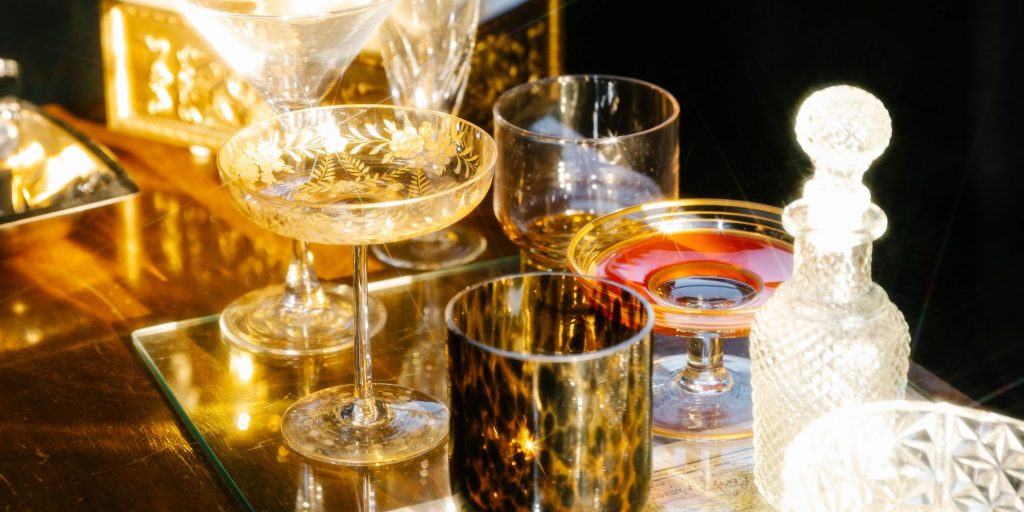 Create a bohemian bar cart with natural materials and quirky accessories. Look for a cart made of woven materials, like rattan or bamboo, and add colorful accents like tassels or pom poms. Use mismatched glassware, such as colored tumblers or vintage Champagne glasses, and add natural decor like feathers or colorful potted plants.
9. Coastal bar cart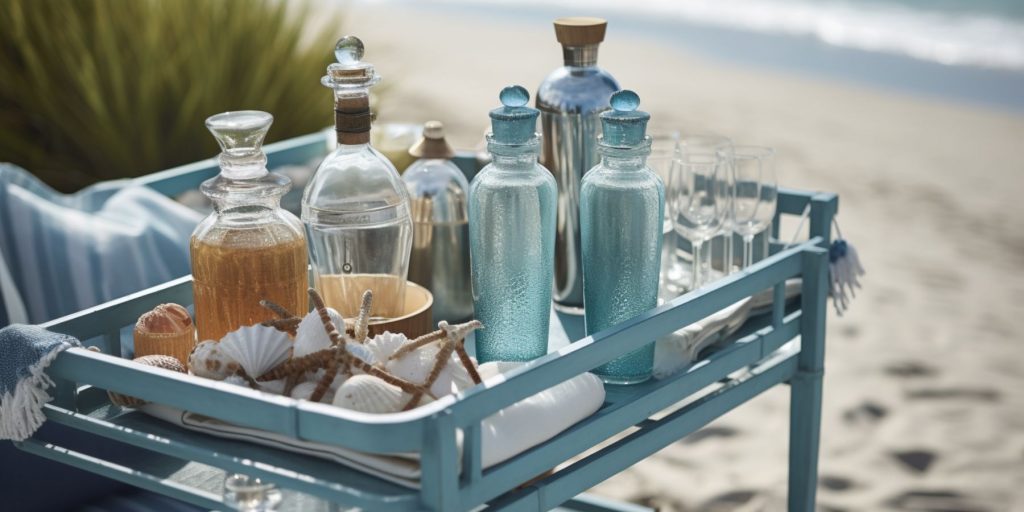 A coastal-themed bar cart features sea-inspired colors and beachy accessories. Choose blue and white stripes for a nautical look, and add seashell decor, such as a shell-encrusted picture frame or a seashell-adorned candle holder. Use rope accents, like a jute-wrapped bottle, and display liquor bottles with ocean-themed labels.
10. Tropical bar cart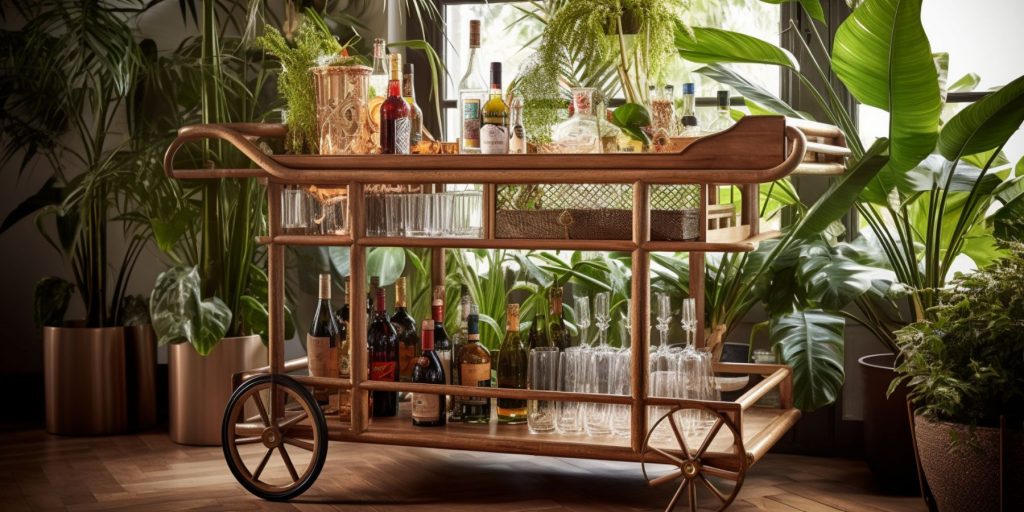 For a tropical-themed bar cart, use bright colors, bold patterns, and Tiki-inspired accessories. Choose a cart with a bamboo frame or tropical print and add pineapple-shaped cocktail shakers or bamboo straws.
Read next: 15 of the Best Tiki Cocktails
11. Holiday-themed bar cart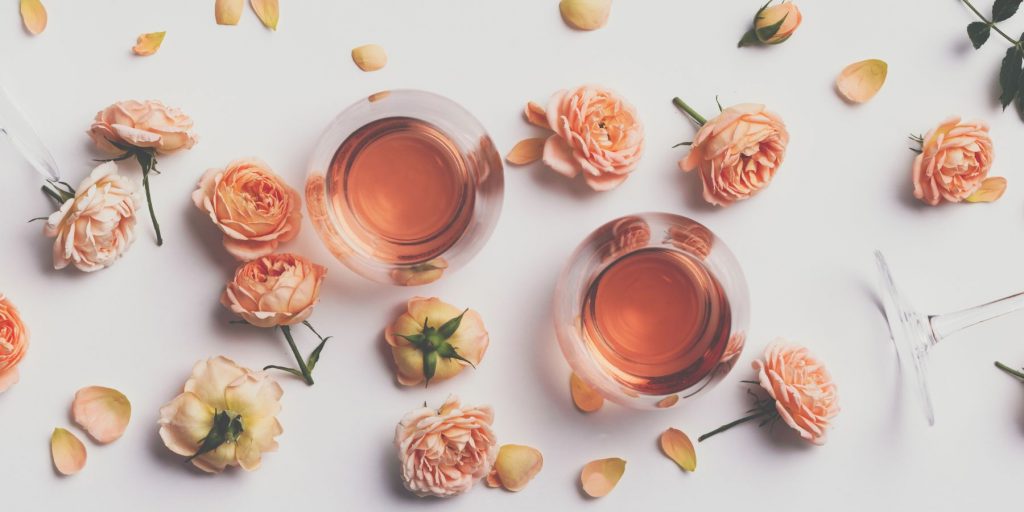 For a Valentine's Day-themed bar cart, opt for shades of pink and red, heart-shaped glassware, and floral decor. A St. Patrick's Day-themed cart can feature green and gold accents with shamrock-shaped drink stirrers and Irish-inspired glassware.
For Easter, incorporate pastel colors and bunny-shaped decor such as napkins and coasters. For Thanksgiving, go for warm tones and rustic accents such as fall foliage and pumpkin-shaped drink dispensers. For New Year's Eve, add glittery accents, disco balls, and champagne flutes for a festive touch.
12. Seasonal bar cart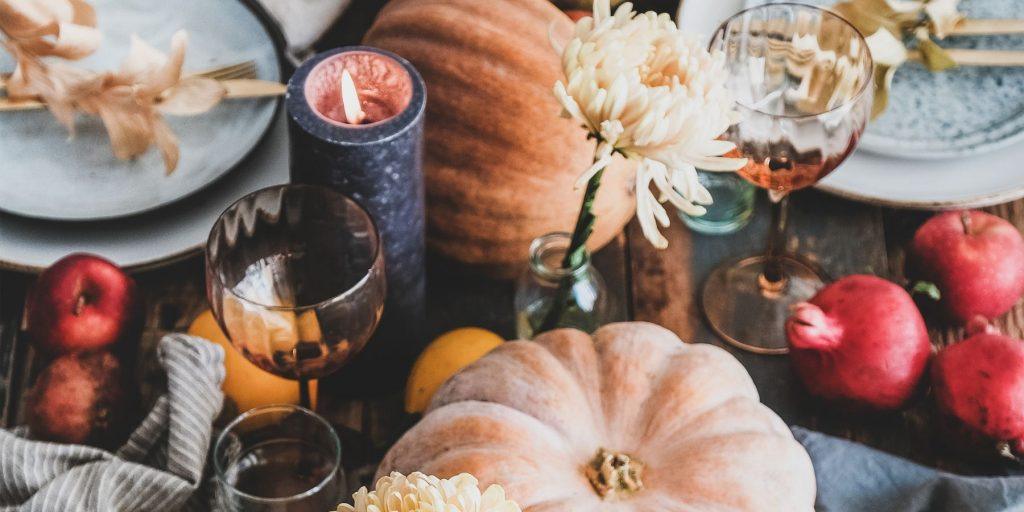 In the winter, add cozy accents such as faux fur throws, winter berries, and cinnamon-scented candles. In the spring, incorporate fresh flowers, pastel-colored glassware, and bird-themed decor. In the summer, go for bright colors and beachy decor such as seashells and starfish. In the fall, add rustic accents such as pinecones, leaves, and apple cider-themed glassware.
More inspo: Snuggle Up with These 10 Irresistible Fall Cocktails
13. DIY bar cart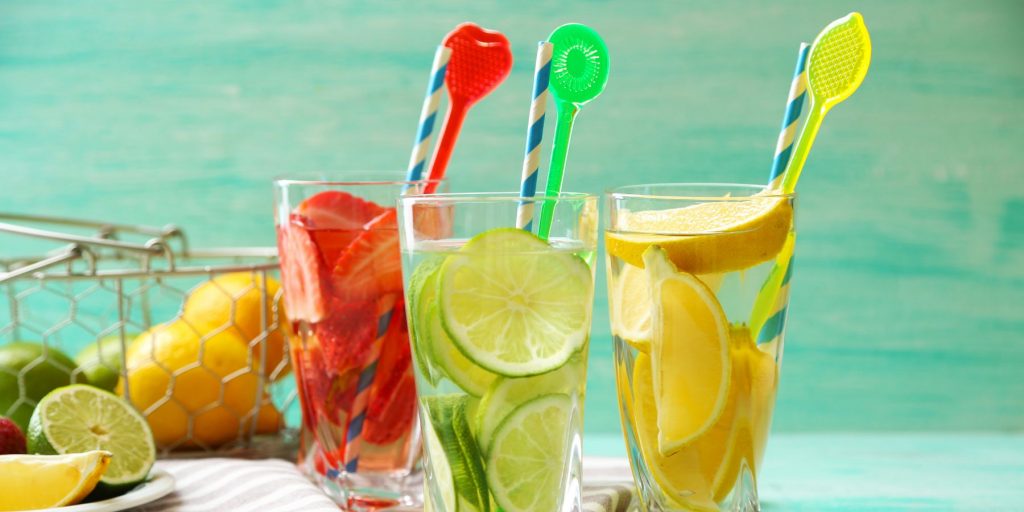 Get creative and personalize your bar cart with DIY projects such as painting it a bold color or adding a patterned wallpaper. Create your own barware accessories such as coasters, cocktail stirrers, and personalized drink labels. Add a DIY light fixture or a chalkboard sign to add some personality to your cart.
14. Upcycled bar cart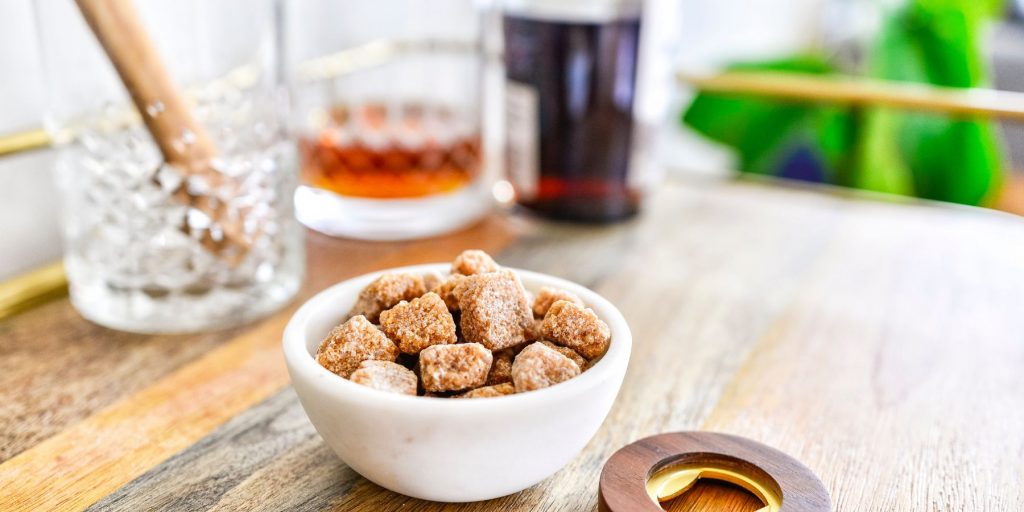 Upcycle an old wine barrel into a unique and rustic bar cart. Or perhaps you have enough skills to weld a wine rack onto wheels? Alternatively, repurpose an old bedside table or shelf and add caster wheels for mobility. A vintage suitcase can also be turned into a chic and portable bar cart.
15. Outdoor bar cart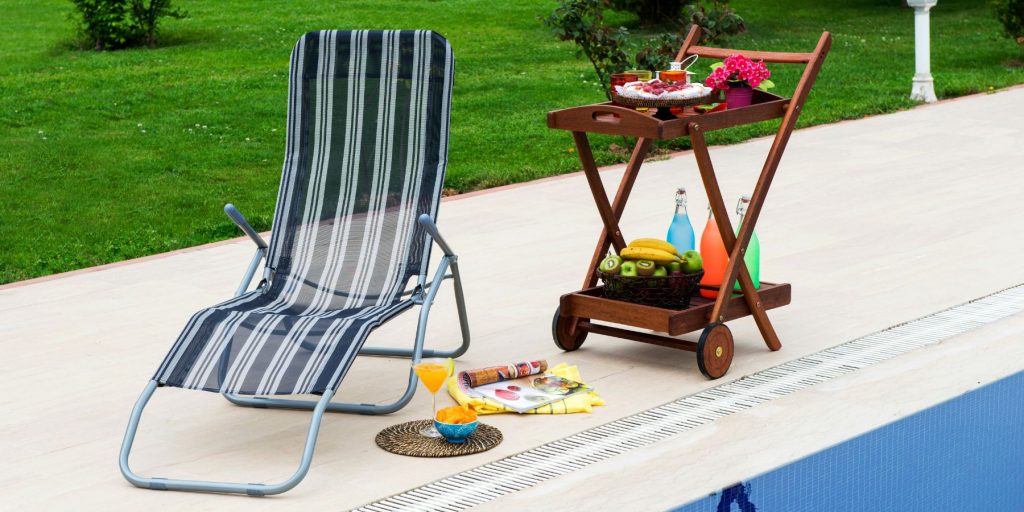 For an outdoorsy vibe, incorporate natural materials such as bamboo and rattan, and reclaimed wood and other natural accessories. For a more rustic feel, use a wooden cart and add lanterns and string lights for ambiance. Consider a bar cart with built-in coolers to keep drinks cold in hot weather.
16. Bar cart with a twist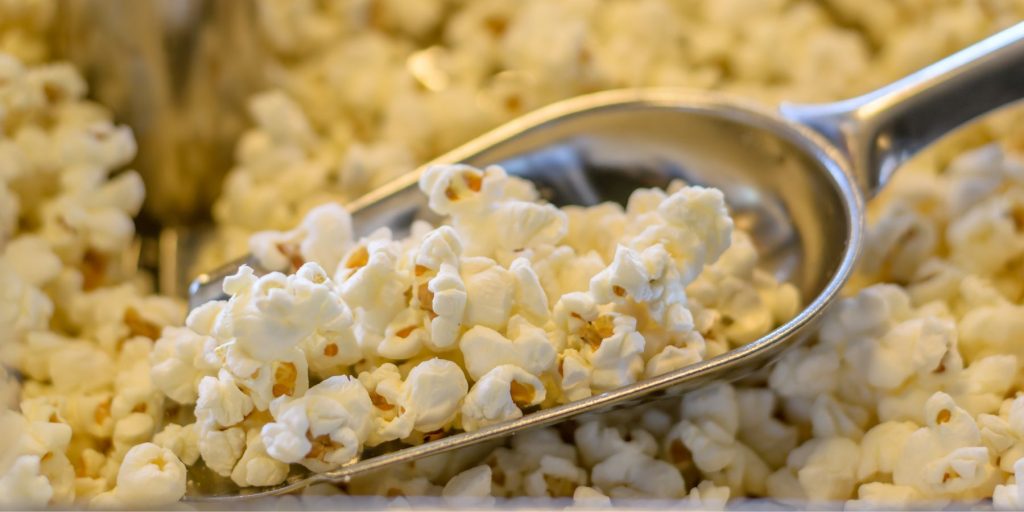 Add unexpected accessories to your bar cart to create a fun and unique experience for guests. A hot chocolate machine can be perfect for a winter gathering, while a Margarita machine can be great for a summer party. A popcorn maker or cotton candy machine can add a carnival-inspired touch, while a karaoke machine will liven up any party.
17. Bar cart for small spaces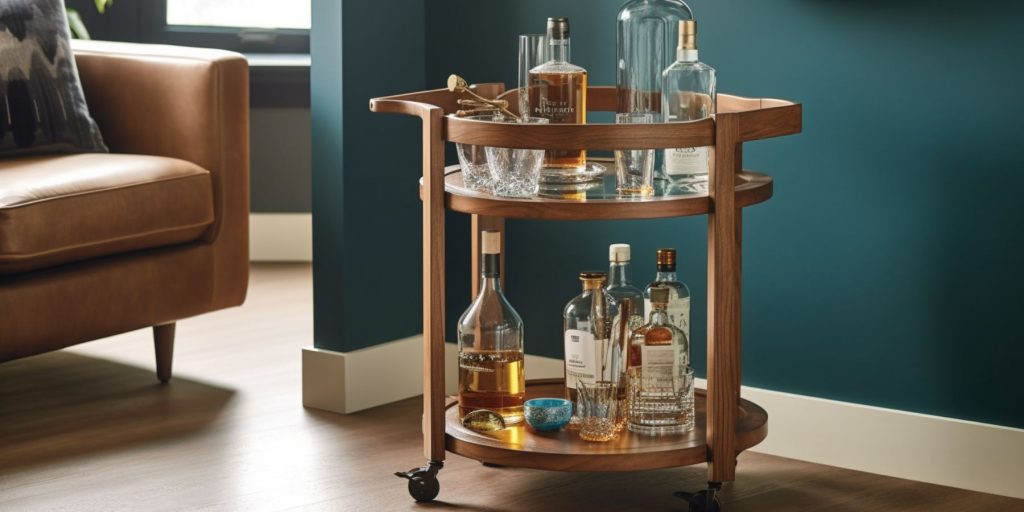 Maximize your small space with a compact bar cart that can fit in a corner or under a shelf. Choose a cart with wheels for easy mobility and select slim glassware and stackable accessories to save space. Consider using a hanging wine glass rack or installing a wall-mounted bottle holder to free up counter space.
18. Bar cart for large spaces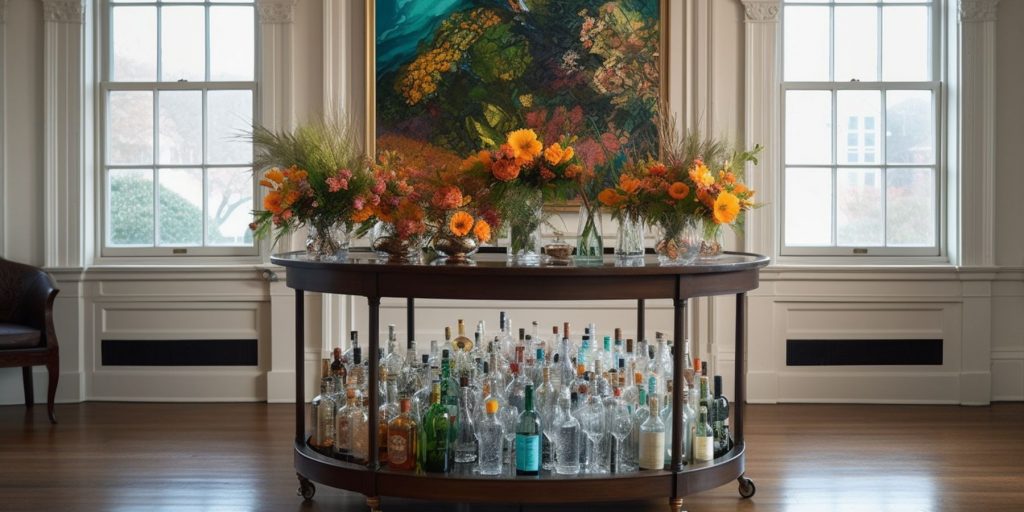 For a grand statement in a large space, choose an oversized bar cart with multiple shelves and layers. Incorporate oversized decor such as a large vase with flowers or a statement piece of artwork. Add a large ice bucket or punch bowl for added drama and fill the shelves with plenty of glassware and accessories to enhance the impact.
So, there you have it, folks! We hope this article has given you plenty of ideas for creating your own stylish and functional bar cart at home. Whether you're a newbie cocktail maker or a seasoned pro, having a well-organized and beautiful bar cart is key to taking your home bar game to the next level.
So why not get started on implementing some of these tips today? We'd love to hear about your own creative bar cart ideas, so don't forget to tag us when you share it on socials. Let's inspire each other to create the ultimate at-home bar experience!
FREQUENTLY ASKED QUESTIONS
When stocking a bar cart, start with the basics such as a variety of liquors, mixers, and glassware. Consider your guests' preferences and have a variety of options available. Don't forget to include some garnishes like citrus and fresh herbs. Add some personality to your bar cart with decorative elements like art, plants, or books. Keeping everything organized and within reach is also important.
Spicing up your bar cart can be as simple as adding decorative elements such as a colorful cocktail shaker, unique glassware, or a vintage ice bucket. Adding some greenery like plants or fresh flowers can bring life to your cart. Consider incorporating themed decor for holidays or special events. Another idea is to add a personal touch with personalized barware or customized coasters.