13 Best Amaretto Cocktails to Enjoy This Festive Season
November 21, 2023 by Anna-Bet Stemmet
Ciao, amico! Are you ready to join for a luscious line-up of amazing amaretto cocktails? Whether you're a seasoned enthusiast or just nutty for Italian-inspired drinks, there is a timeless classic or inventive sipper that will allow you to revel in the simple joys of crafting and clinking drinks that were made to toast la dolce vita.
What is amaretto?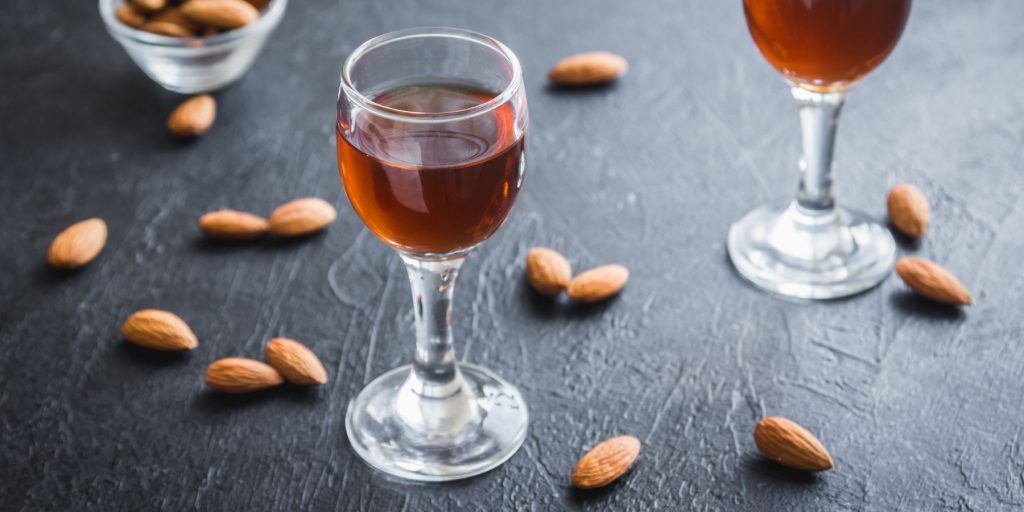 Amaretto is an Italian liqueur renowned for its distinctive sweet and almond flavor profile. Made from either apricot pits or almonds, this velvety liqueur often carries a hint of bitterness, a characteristic reflected in its name, which means "little bitter" in Italian. The production process involves crushing the pits or almonds, infusing them into a base spirit, and sweetening the resulting infusion.
Visually, amaretto is typically amber or golden brown, offering a warm and inviting appeal. Its taste is a delicate balance of sweetness and subtle nuttiness, making it a versatile ingredient in many dishes and drinks.
Beyond the cocktail shaker, amaretto is a popular addition to desserts, enhancing the flavor of cakes, cookies, and ice creams. Its versatility also extends to coffee, with a splash easily transforming an ordinary cup of joe into a delightful treat.
Whether enjoyed neat, on the rocks or as a crucial component in diverse recipes, amaretto's enduring popularity lies in its ability to impart a touch of warmth and sophistication to a wide array of culinary experiences. It's a flavorful journey into the heart of Italian craftsmanship, where the sweet and nutty nuances of this liqueur elevate moments of indulgence—and, boy, are we here for it!
1. Amaretto Sour
First on our list of cocktails with amaretto is the iconic Amaretto Sour. Coming to the party with a harmonious interplay of sweet and sour elements, its inviting amber color precedes a taste dominated by the nutty sweetness of amaretto, complemented by a refreshing burst of citrus. The overall experience is both simple and satisfying, with a smooth, almond-tinged finish.
Read next: 22 Sour Cocktail Recipes to Add to Your DIY Drinks Repertoire
2. French Connection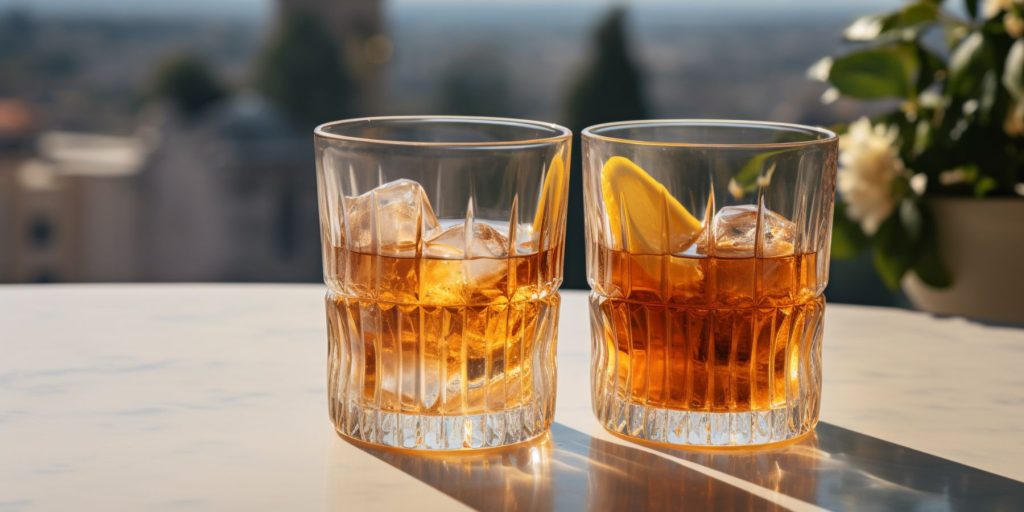 Wondering what to mix with amaretto when you're in the mood for something positively Parisian? Try a French Connection, darling. An ideal slow sipper to enjoy on a cold evening, this two-ingredient cocktail is very much a case of quality over quantity. Made with equal parts Cognac and amaretto, it's a match made in French heaven. Flavor-wise, the amaretto adds a sweet nutty taste while the Cognac adds warmth and body, setting the scene for a sophisticated nightcap to end an evening.
Oui, oui! Be a Little Extra with These 12 French Cocktails
3. Italian Manhattan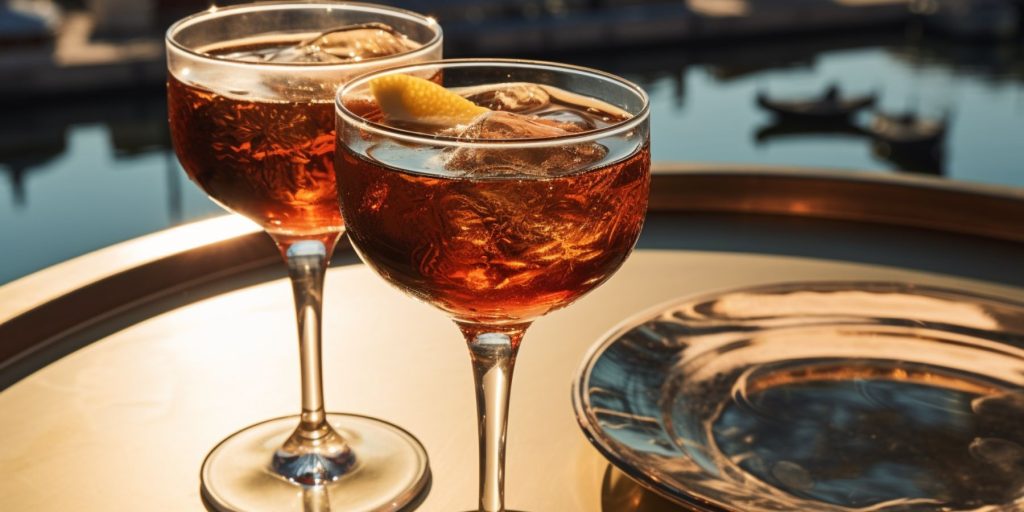 A traditional Manhattan is made with bourbon, vermouth, and bitters and is a popular choice for cocktail enthusiasts. This amaretto-mixed drink is the Manhattan's suave Italian cousin. While it's still a bourbon-based cocktail, this dapper version swops out the vermouth for Cynar (an Italian amaro made from artichokes). Slightly bitter, with added sweetness from the cherry juice and bourbon, it's ideal to serve just before dinner.
4. Italian Sunrise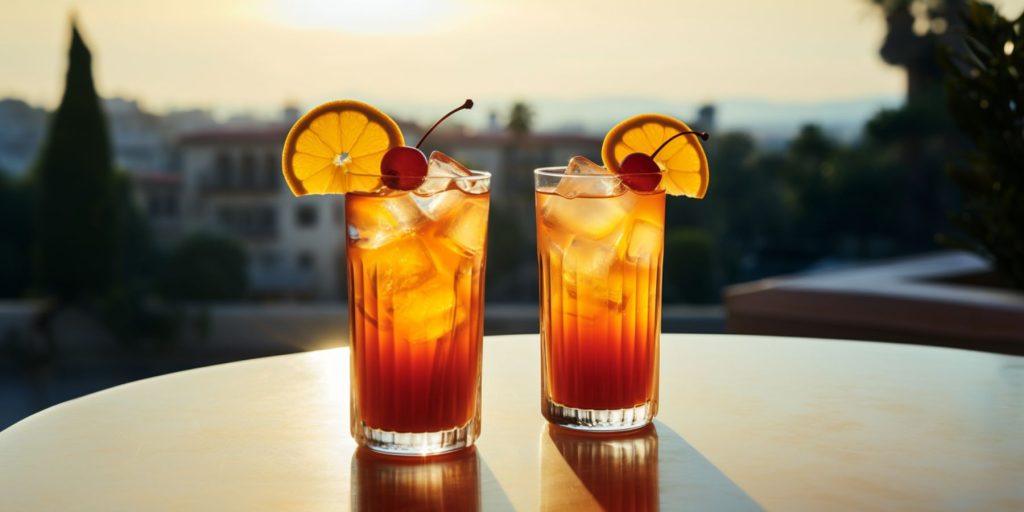 Want to try amaretto cocktail recipes with a bit of zest? Campari, vodka, and limoncello come together in a refreshing and zingy Italian Sunrise cocktail. These star ingredients get shaken up with ice, fresh orange juice, and sweet-and-sour bitters, then strained into a chilled glass. For a more authentic sunrise, we suggest adding the Campari to the glass first and then pouring in the rest of the shaken-up ingredients. Garnish with a sliced orange and serve during your next brunch.
5. Italian Breeze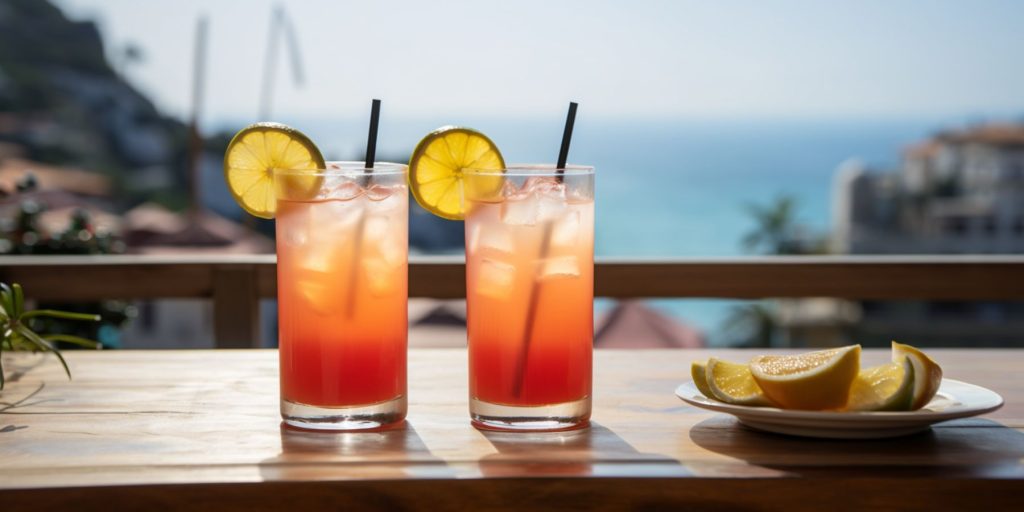 The Italian Breeze cocktail captivates with a pale pink glow, reminiscent of a sunset. The first sip reveals a harmonious blend of kicky overproof rum, nutty amaretto, and fruity pineapple and cranberry juice. This elegant cocktail is a light and vibrant sipper, perfect for those who enjoy a well-balanced drink with a hint of zesty citrus.
6. Bocce Ball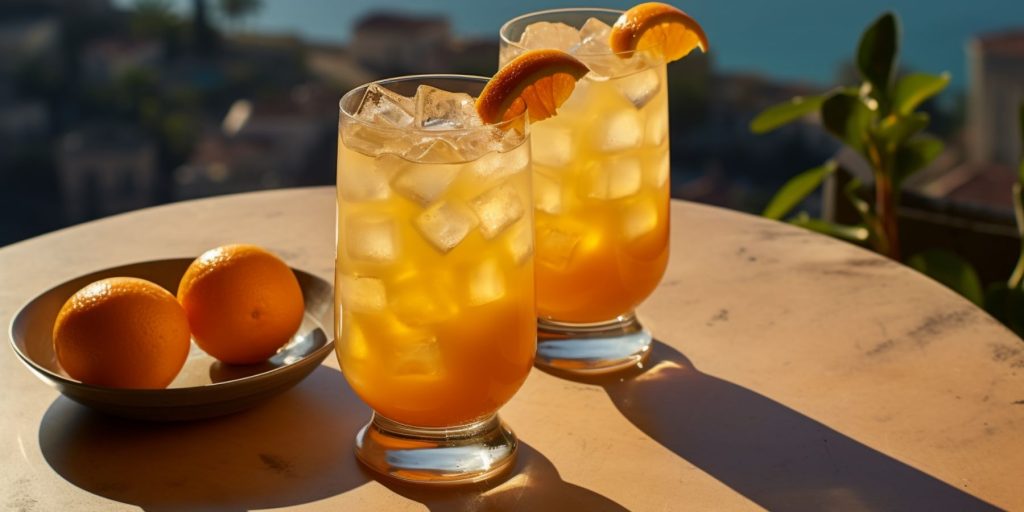 Tall, refreshing, and juicy to the core, the Bocce Ball takes almond liqueur cocktails into a fun and festive space. To make one, pour 1.5 oz vodka, 0.5 oz amaretto, and 5 oz orange juice into a tall Collins glass filled with ice. Add a splash of soda water, garnish with an orange slice, and serve. To kick things up a notch,use a flavored vodka like SKYY Infusions Blood Orange or Pineapple.
7. Italian Margarita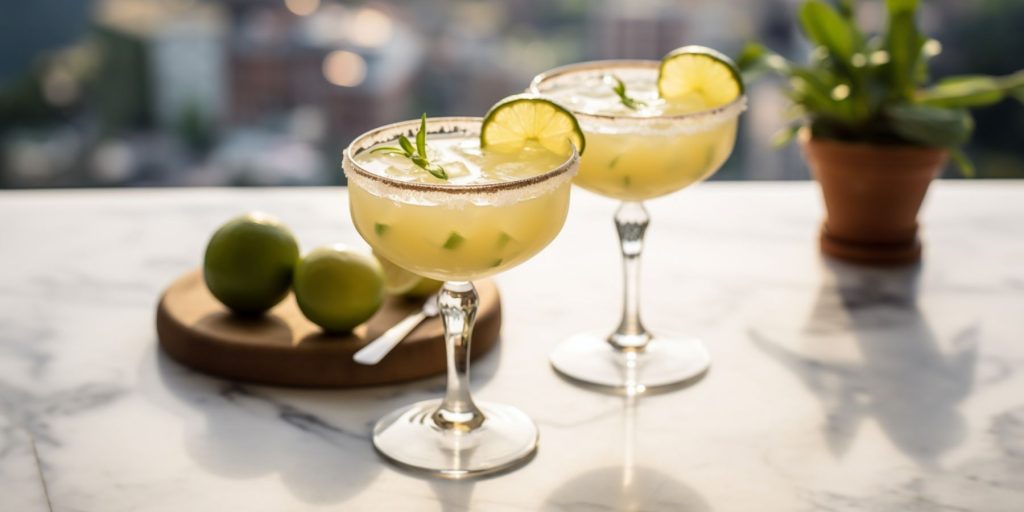 Sassy, sweet, and marvelously multicultural, the Italian Margarita is everything you want in a captivating clinker. Fill a small cocktail shaker with ice. Add 1.5 oz blanco tequila, 1 oz amaretto, 0.5 oz lemon juice, and 0.5 oz lime juice. Shake until frosty, and fine-strain into a salt-rimmed glass. Best enjoyed immediately.
8. Amaretto Sidecar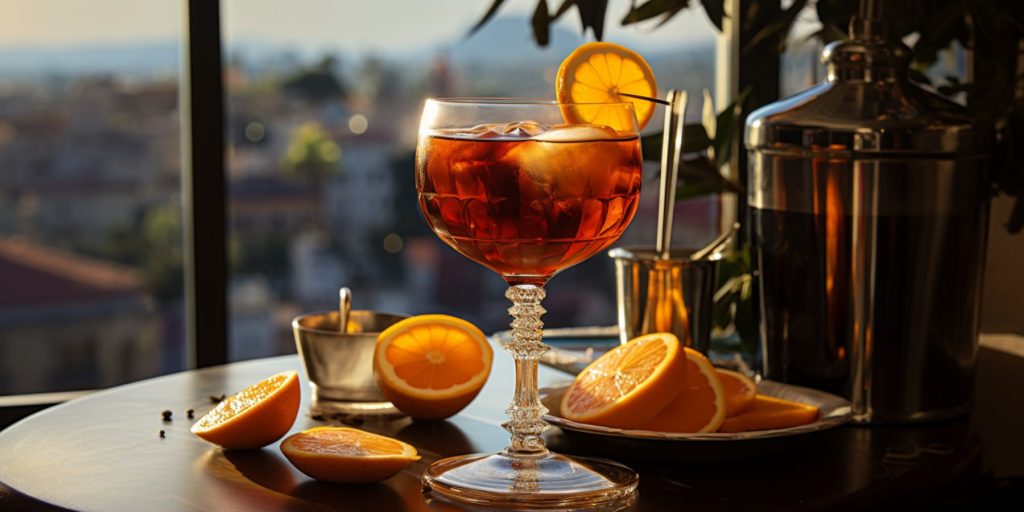 The classic Sidecar cocktail is typically made with Cognac, orange liquor, and lemon juice. This recipe swaps out the Cognac and replaces it with amaretto for a nuttier, almond-flavored drink. To make one, combine 2 oz amaretto, 0.75 oz Grand Marnier, and 0.75 oz fresh lemon juice in a cocktail shaker with ice. Shake well, fine strain into a chilled couple glass, and garnish with fresh orange slices before serving.
You might also like: Classic Sidecar | Vodka Sidecar
9. Godfather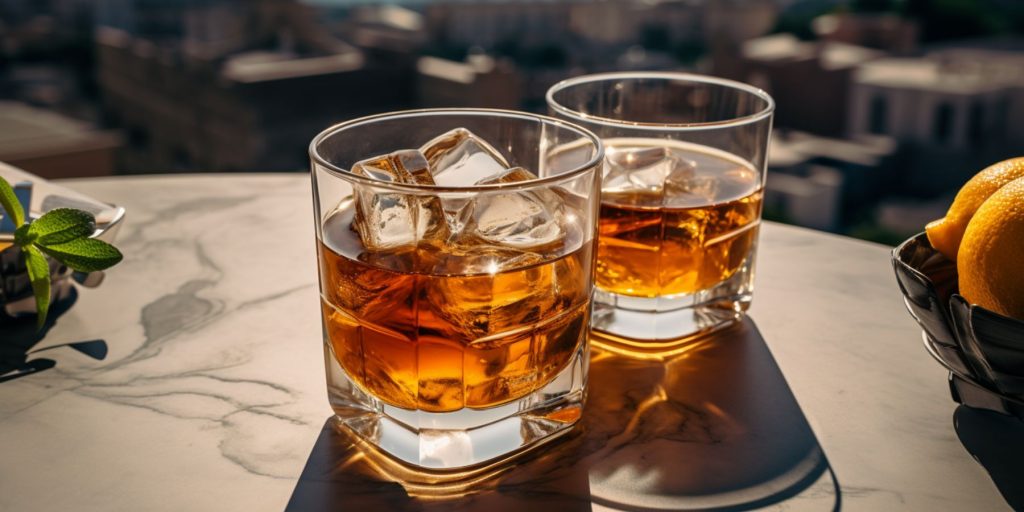 A classic choice since the '70s, the Godfather stands out as an uncomplicated blend of scotch and amaretto. With only these two components, this cocktail is effortlessly crafted directly in the glass, offering an uncomplicated yet satisfying option for those seeking a smooth and straightforward sip. To make one, add 1.5 oz whisky, and 0.5 oz amaretto to your favorite rocks glass over ice. Give it a stir and enjoy.
Snuggle up! Our 20 Best Fall Cocktails
10. Amaretto Coffee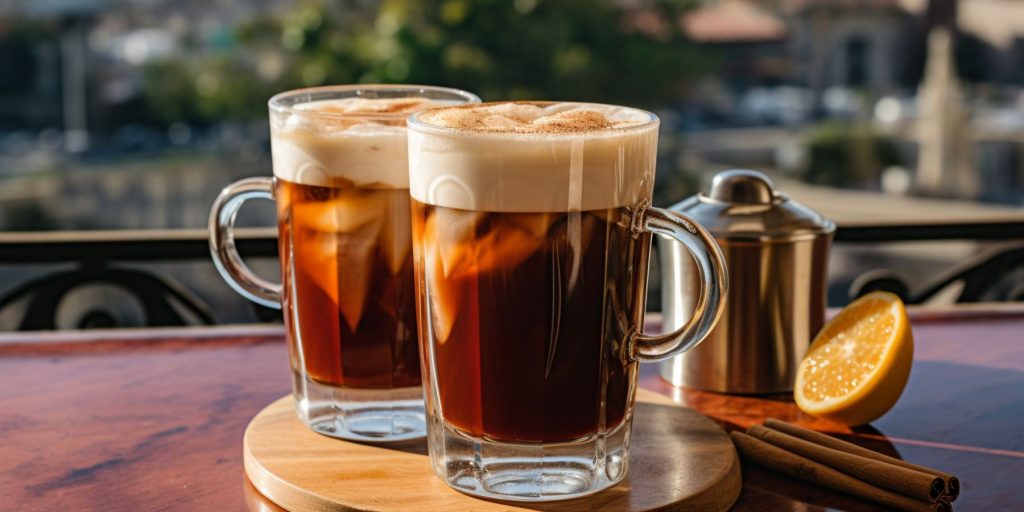 Fall amaretto cocktails do not get cozier than the Amaretto Coffee. If you love Irish Coffee, you've got to give this hand warmer a try! To make one, add 8 oz of freshly brewed coffee and 1 oz of amaretto to your favorite heat-proof mug. Top off with whipped cream, dust with cinnamon, and enjoy with your feet up.
Read next: 9 Best Coffee Cocktails to End Your Evening with a Kick
11. Alabama Slammer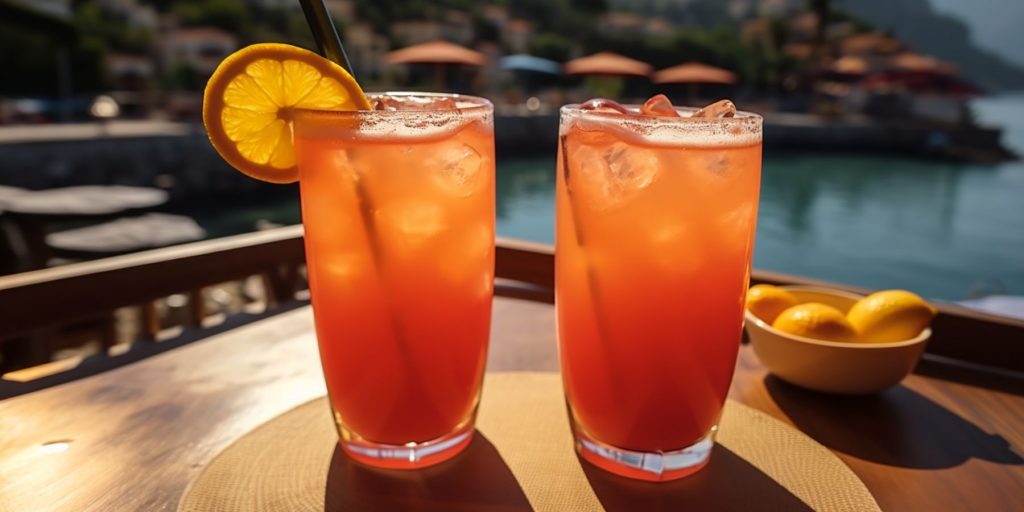 Initially inspired by a shooter, the tangy Alabama Slammer is a popular drink that's as easy to pour as it is to enjoy. To make this cocktail, you will need 1 oz each of Wild Turkey Bourbon, sloe gin, and amaretto liqueur. Next, add two ounces of freshly squeezed orange juice to the mix. Fill a shaker with ice, add all the ingredients, strain into a cocktail glass, and serve.
12. Coconut Amaretto Cocktail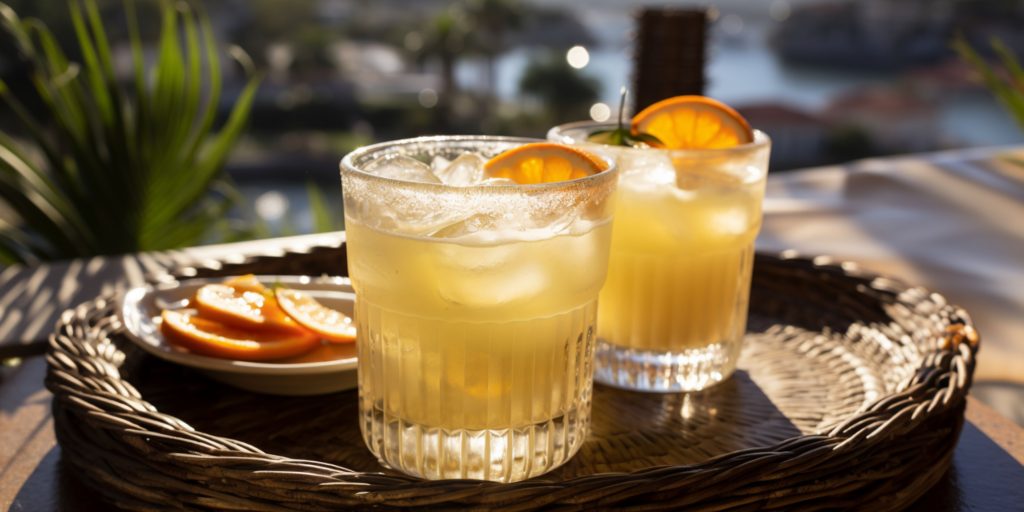 Keen on a sip of summer? Right this way, bestie! To make a Coconut Amaretto Cocktail, add 1 oz amaretto, 1 oz coconut rum, 0.5 oz orgeat syrup, and 1 tablespoon cream of coconut to a cocktail shaker with ice. Shake until frosty, strain into a rocks glass over fresh ice, top with a splash of coconut water, and garnish with a fresh slice of orange before serving.
Keep it tropical: 17 Easy Coconut Cocktails to Make at Home
13. Amaretto Julep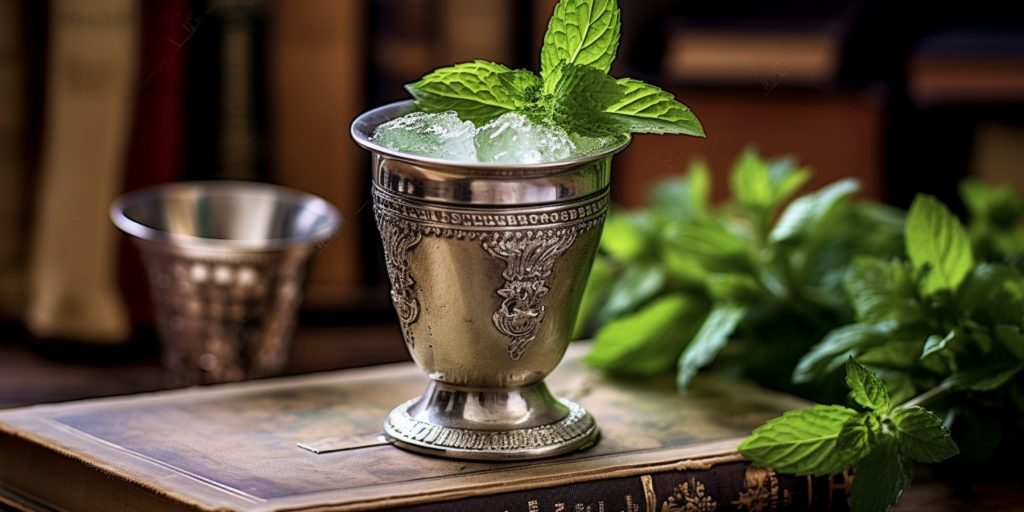 This almond-laced spin on the classic Mint Julep is all sorts of joyous and just the teensiest bit bougie (which we love). To make one, add 1.5 oz bourbon, 1 oz amaretto, and a few dashes of bitters to a mixing glass and fill with ice. Stir briefly, then pour into a julep cup filled with crushed ice. Garnish with a mint sprig and a biscotti cookie for extra Italian vibes.
So, which of these 14 amazing amaretto cocktails floats your boat? Remember to tag us in your Instagram pics and sign up for our newsletter to get the nuttiest inspiration delivered fresh from the press.
FREQUENTLY ASKED QUESTIONS
Amaretto pairs splendidly with various beverages and desserts. It complements coffee, enhancing the flavor of lattes and espresso-based drinks. The nutty and sweet notes of amaretto also make it an excellent ingredient in desserts like tiramisu and popular cocktails like the Amaretto Sour and Italian Gentleman.
Amaretto typically has an alcohol content ranging from 20% to 28% by volume, making it similar to other liqueurs. While not as potent as spirits like vodka or whiskey, it still contains a moderate amount of alcohol. Enjoyed in moderation, amaretto adds a delightful depth of flavor to cocktails and recipes without being overwhelmingly high in alcohol.