Bring on the Jolly: 13 Best Christmas Cocktails with Vodka
November 09, 2022 by The Mixer Team
Get ready to level up your holiday menu this year. These Christmas cocktails with vodka will be the real crowd-pleasers at your cocktail parties. Sorry Santa! What's more, they're ready in 5 minutes or less, ideal to serve when you're busy getting your Christmas roast just right while quenching your guests' thirst.
1. Peppermint Martini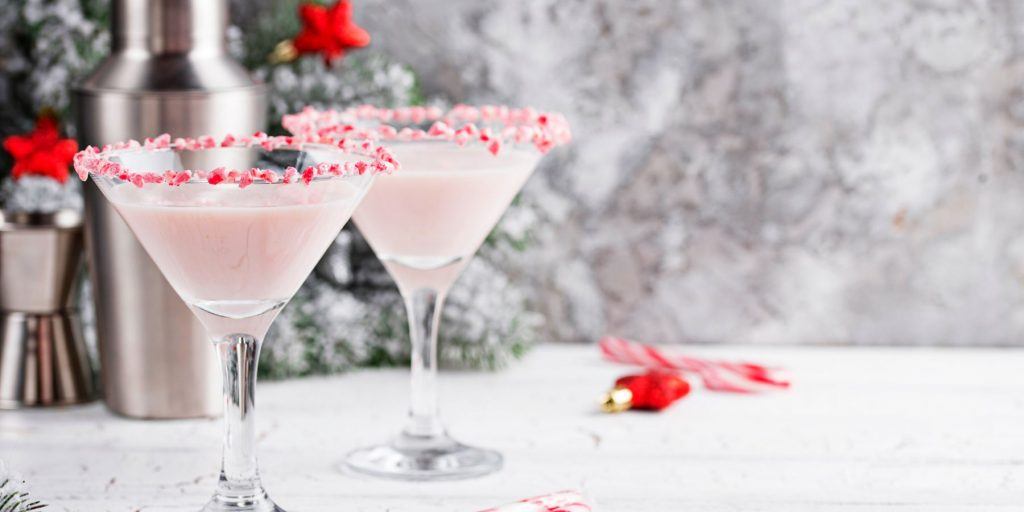 The Peppermint Martini is a delightful Christmas signature cocktail, with all the freshness of mint combined with the lush creaminess of Irish cream liqueur. It's a treat for cozy , winter days, and the crushed peppermint candy rim provides just the right amount of sweetness to the day. You can also make it vegan using coconut milk, so everyone will be happy! What else could you ask for?
2. Christmas Moscow Mule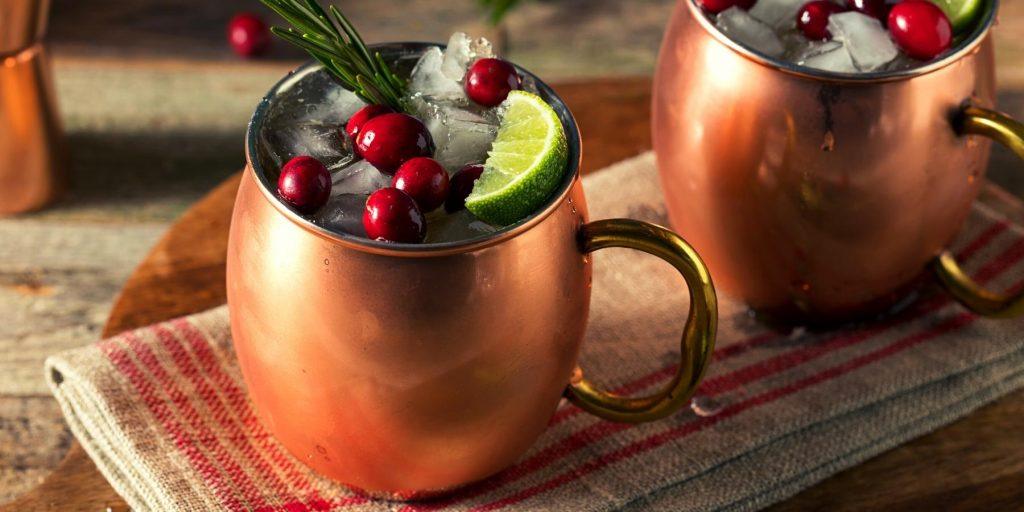 Spread the holiday cheer with this fancy cranberry vodka Christmas cocktail! If you love the freshness of a Moscow Mule, this variation takes it up a notch with the wintery flavors of fresh muddled herbs and cranberries. We're sure even Santa would want one!
3. Christmas Martini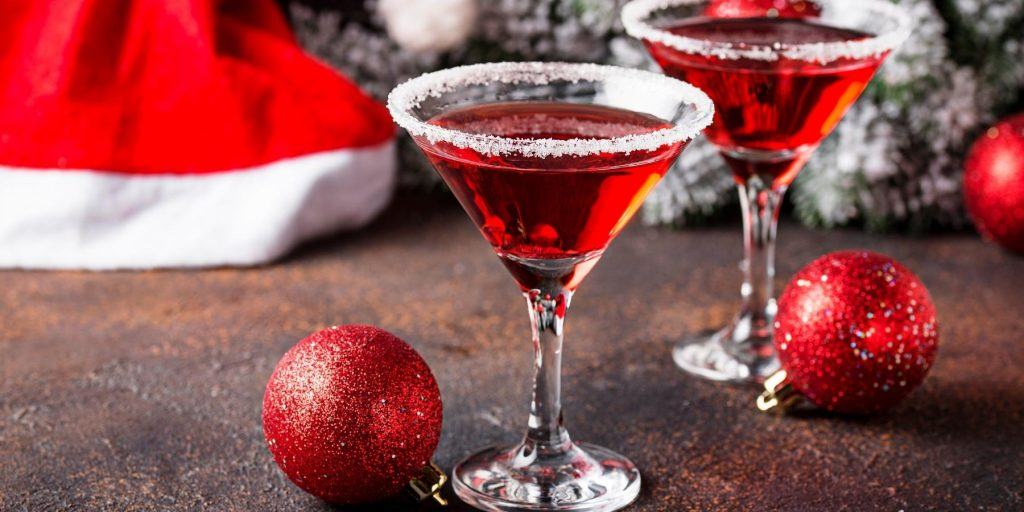 Shaken, not stirred, this Christmas Martini is a real delight for a boozy brunch or a grand holiday party. Packed with the festive flavors of tangerine, cranberry and cinnamon, it's the ultimate tart, sweet holiday drink that your guests will love. Be daring with your presentation and use rosemary, sugared cranberries and candy cane for a Christmas-in-a-glass experience.
4. Peppermint White Russian
If you're looking for easy Christmas vodka cocktails recipes, this Peppermint White Russian should be on top of your list. Take a traditional White Russian, add Peppermint Schnapps and, just like that Christmas has arrived! Decorate your cocktail with a mini candy cane stick and let the jolly times roll.
5. Pomegranate Cosmo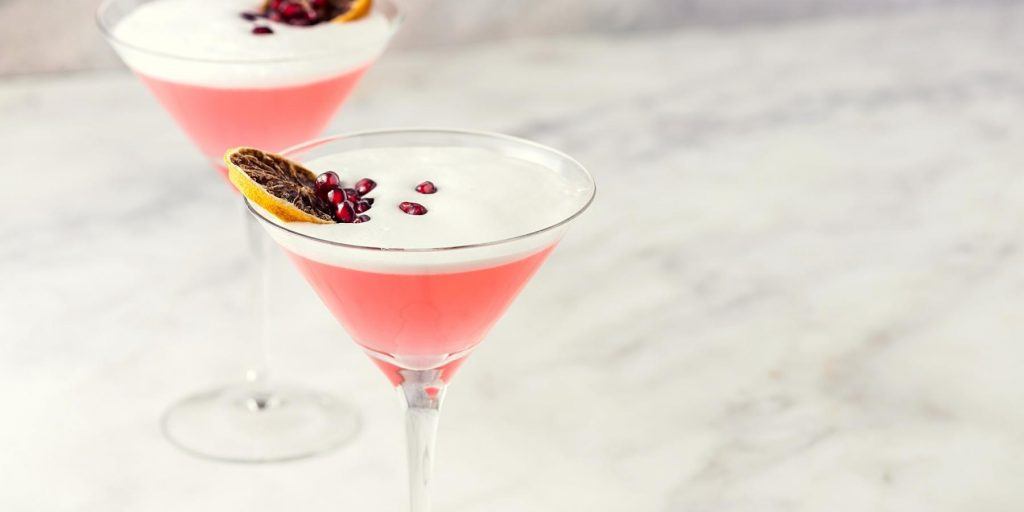 The aesthetic and enticing pomegranate is the star of this holiday vodka cocktail and is a spin-off to the classic Cosmo we've been loving since the 90s. Replace cranberry juice with fresh pomegranate juice and you'll have the perfect drink to sip on.
6. Apple Cider Mule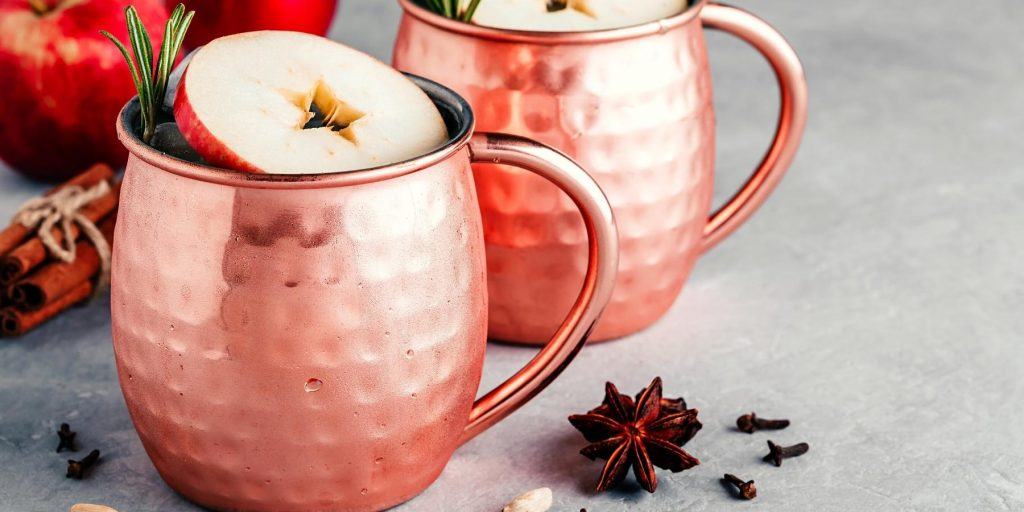 Hosting Thanksgiving or Christmas? Give your guests a sip of winter deliciousness with this Apple Cider Mule.This fall-themed drink pairs apple cider and ginger beer in a bubbly mix that looks perfectly cozy in its copper mug. You can easily prepare it in a big batch to serve during your pre-dinner gatherings.
7. Pear Martini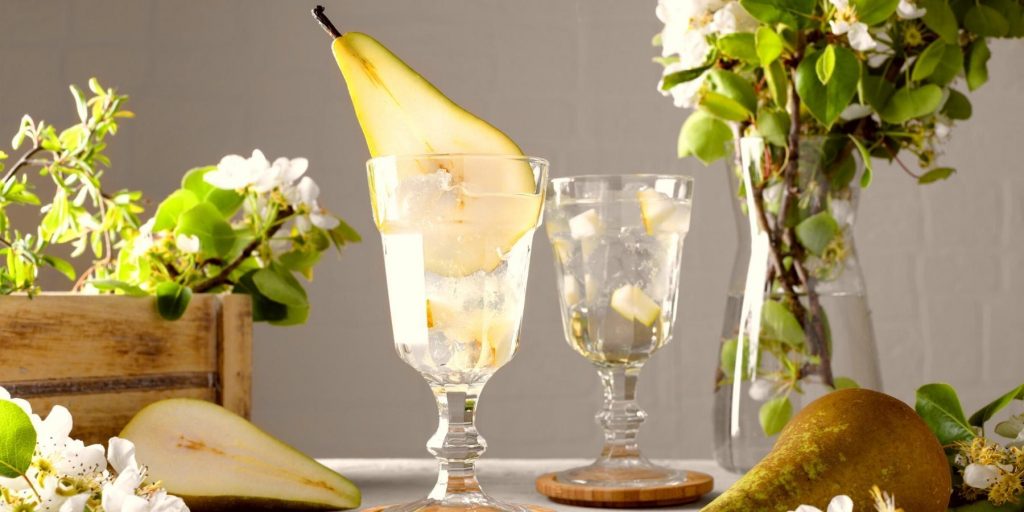 Looking for a sweet and crisp cocktail? The Pear Martini is an irresistible sipper that we're sure will become your signature drink to serve during the holidays. It packs all the sweetness of the unofficial winter fruit – pear – and it's ready in only 5 minutes. Which, by the way, is ideal for when you're caught up in the heat of the kitchen, with hungry guests waiting to be fed!
8. Pomegranate Martini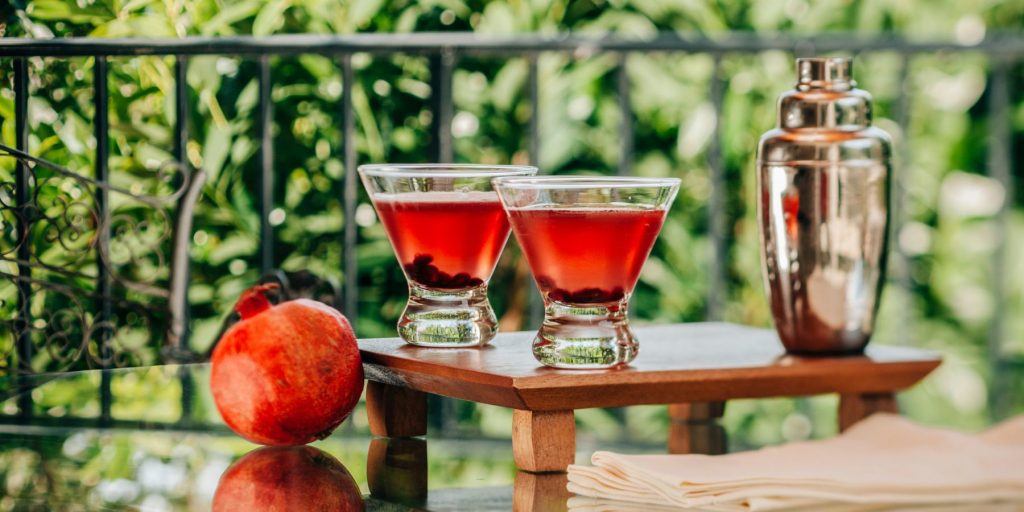 Take your holiday cocktail party up a notch with this Pomegranate Martini. Sweet and tart, it's a fruity Martini that similar in taste to a Cosmopolitan. It's an elegant serve thanks to its scarlet red color and will pair perfectly with savory holiday appetizers like nuts and pretzels.
9. Chocolate Martini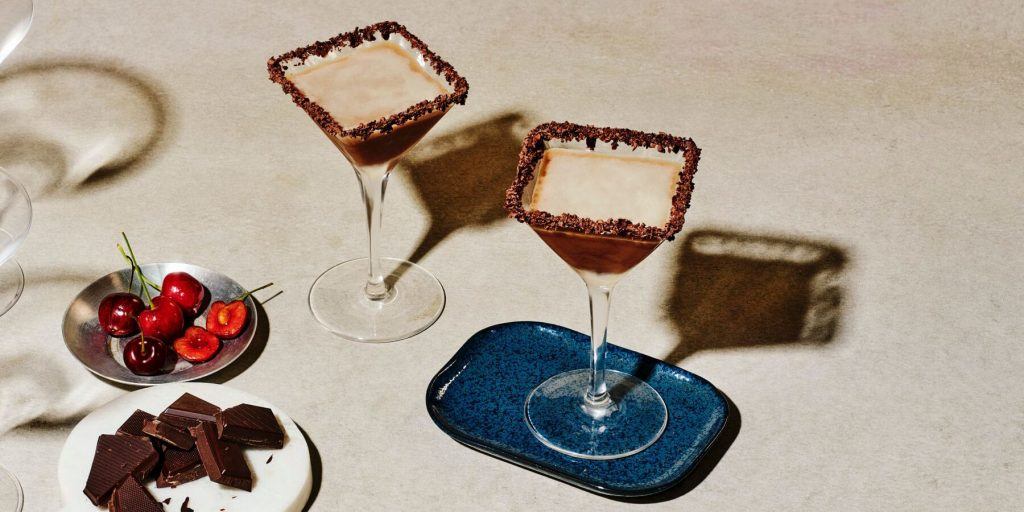 We need to thank the Hollywood star Rock Hudson for this chocolatey riff on the vodka Martini. This dessert-in-a-glass holiday cocktail combines vodka, crème de cacao, chocolate liqueur and half-and-half into a creamy, lush drink that is pure bliss at every sip. You can also customize it in decadent variations like the White Chocolate Martini, with white chocolate liqueur, the fall-flavored Equinox Martini, with RumChata, or the Nutella Martini, adding a dash of hazelnut liqueur. Success is guaranteed if you serve it as a post-meal treat after your Christmas feasts!
10. Finnish Mulled Wine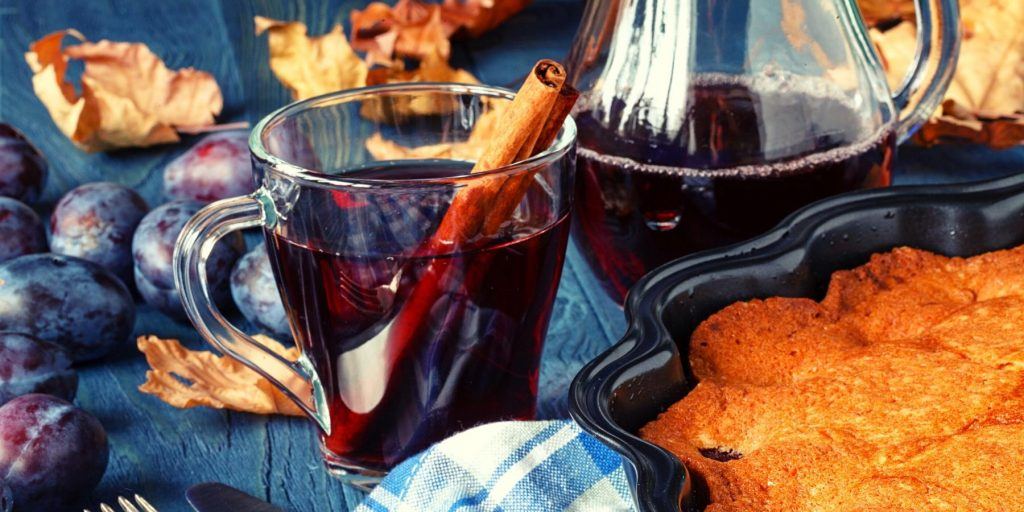 Take a sip down to Santa town with this easy cocktail recipe. The Finnish Mulled Wine is a Nordic treat to warm up on cold winter days while singing Christmas carols. It features red wine, ginger, cardamom, cinnamon, orange and lemon for a super spicy concoction, and it must be served with raisins and almonds for good luck. Cheers!
11. Black Russian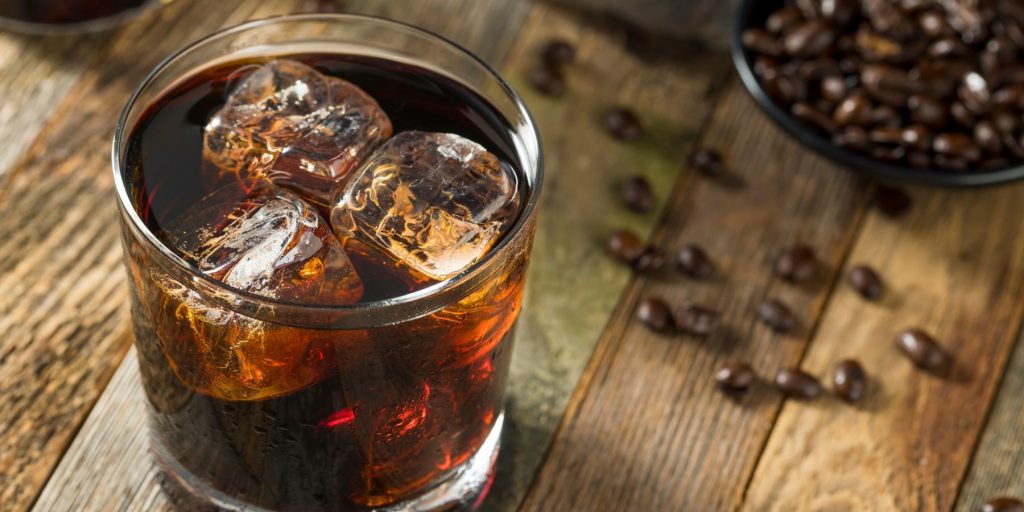 Say hi to one of the easiest vodka-based Christmas cocktails you'll ever mix! With just two ingredients, vodka and coffee liqueur, the Black Russian is the perfect quick drink when you're hosting a crowd. You can even turn it into a lavish dessert drink by adding Irish cream liqueur and heavy cream on top. Delicious!
12. Limoncello Martini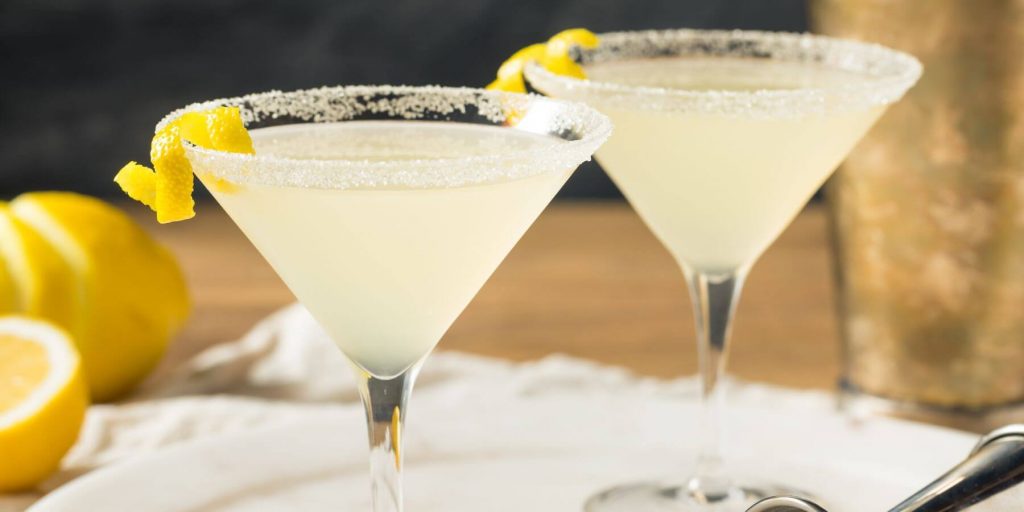 Mediterranean flavors meet holiday times in this sweet and citrusy Limoncello Martini. The traditional Italian liqueur is mixed with vodka and simple syrup in this easy after-dinner digestif that will delight even the pickiest of guests.
13. Eggnog Martini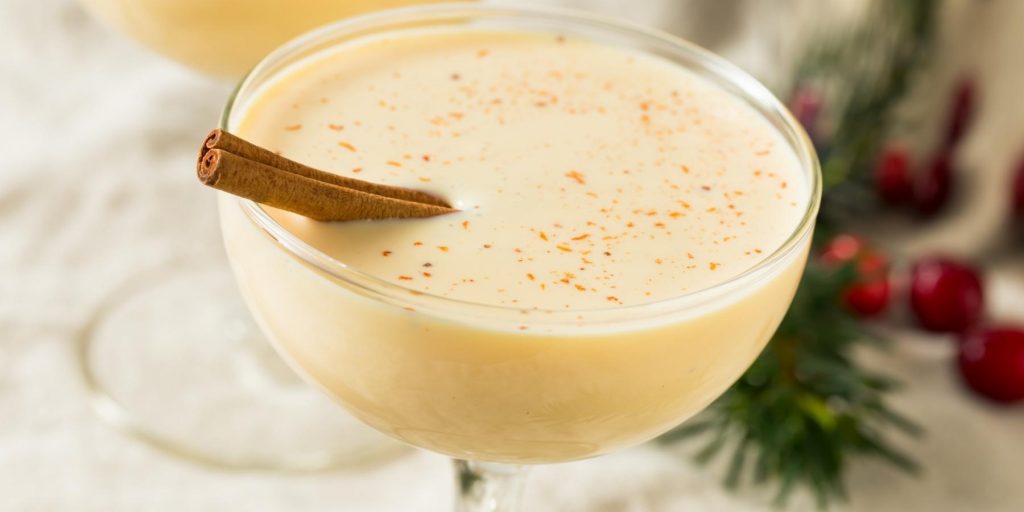 Take everyone's favorite Christmas dessert drink and pair it with a classic cocktail. That's how you get the Eggnog Martini, a lavish drink that will make your holiday menu so much sweeter. It requires just three ingredients – vanilla vodka, amaretto and eggnog—and it's ready in 5 minutes. You can even make it vegan using coconut or almond milk in your eggnog.
FREQUENTLY ASKED QUESTIONS
Thanks to its versatility, in many Christmas cocktail recipes vodka is the real star. If you like dessert cocktails, we recommend the Eggnog Martini, Chocolate Martini and the White Russian. If you prefer light and fruity drinks, Limoncello Martini, Christmas Mule and Pomegranate Cosmos is where it's at.
You can create amazing cocktails by mixing 2 or 3 ingredients with vodka. Our favorite mixers to pair with this spirit are cranberry juice, tomato juice, ginger beer and tonic water.