10 Chinese-Inspired Cocktails to Celebrate the Chinese New Year
January 18, 2023 by Anna-Bet Stemmet
Chinese cocktails are enjoying a well-deserved moment in the spotlight right now, and we love the delicate, exotic flavors these mixed drinks bring to the party. Ideal for celebrating occasions like the Lunar New Year, it's also perfect for casual get-togethers like DIY dumpling night, or at-home screenings of movies like The Battle at Lake Changjin (or Abominable).
Every drink on this list is completely 好吃 (tasty), so take your pick and get ready to clink a drink to the Year of the Water Rabbit in 2023!
1. The Firecracker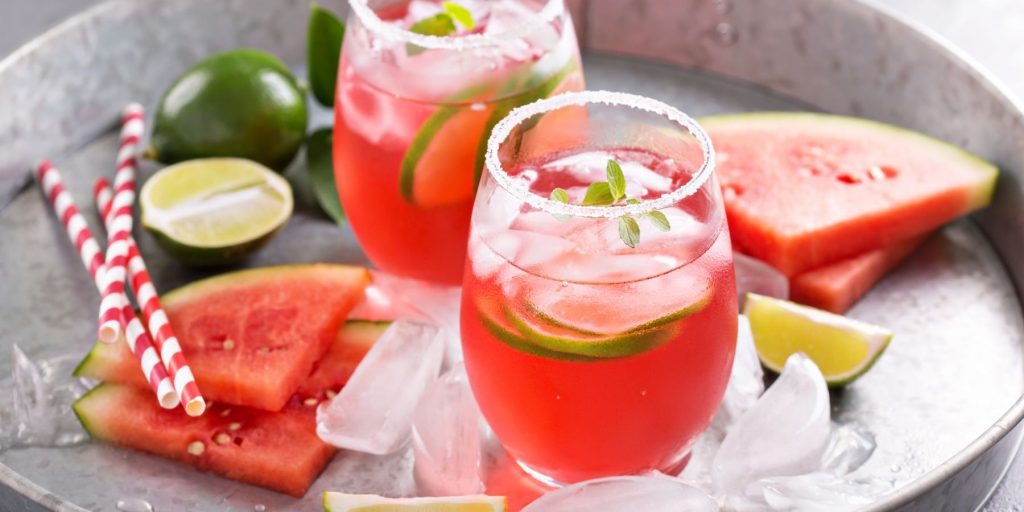 If you like the idea of Chinese-inspired cocktails that lean into the festive fireworks theme, we've got the drink for you. The Firecracker is a feisty drink brimming with zesty flavor.
In a mixing glass, muddle two one-inch cubes of watermelon. Add 1.5 oz Appleton Estate Rum, 0.5 oz Grand Marnier, 0.5 oz fresh lime juice, 0.5 oz simple syrup, and a pinch or two of cayenne pepper. Shake until well chilled and strain into a serving glass. Garnish with an optional lime wedge and serve.
2. Chit-Cha Toddy
If you are looking for a Chinese New Year cocktail that is tailor-made for frosty weather, you've got to give the Chit-Cha Toddy a try. Add 0.75 oz Wild Turkey 101, 0.25 oz Cynar Liqueur, 0.25 oz ginger simple syrup, 0.25 oz lemon juice, 0.25 oz honey, and 3.5 oz hot Oolong tea to a serving cup. Give it a stir, garnish with a lemon slice, and serve. Learn all about making infused syrups at home here.
More coziness this way: The Oh-So-Soothing Hot Toddy Cocktail
3. Gunfire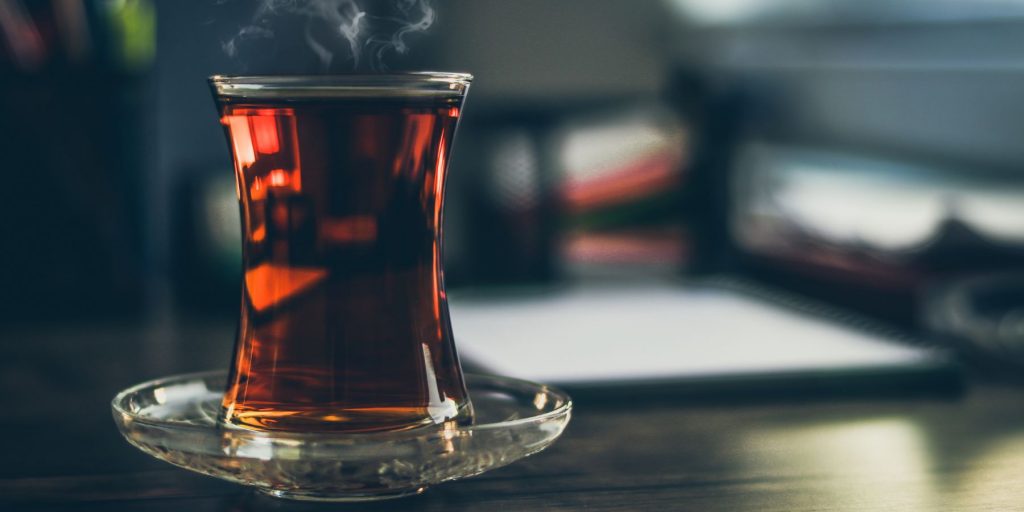 If you will be pouring Chinese New Year cocktails for a crowd it's best to choose a drink that's simple to assemble. The warming Gunfire cocktail fits this bill to a T. Brew 3 oz Chinese black tea. Warm a serving glass (we like to use a cup, so it's easier to handle), add 1 oz of Appleton Estate rum, pour in the tea, give it a gentle stir, and serve. You could also add some star anise as a fragrant garnish.
Love tea? Try these! Easy Tea Cocktails for Chilled Celebrations
4. Lychee Martini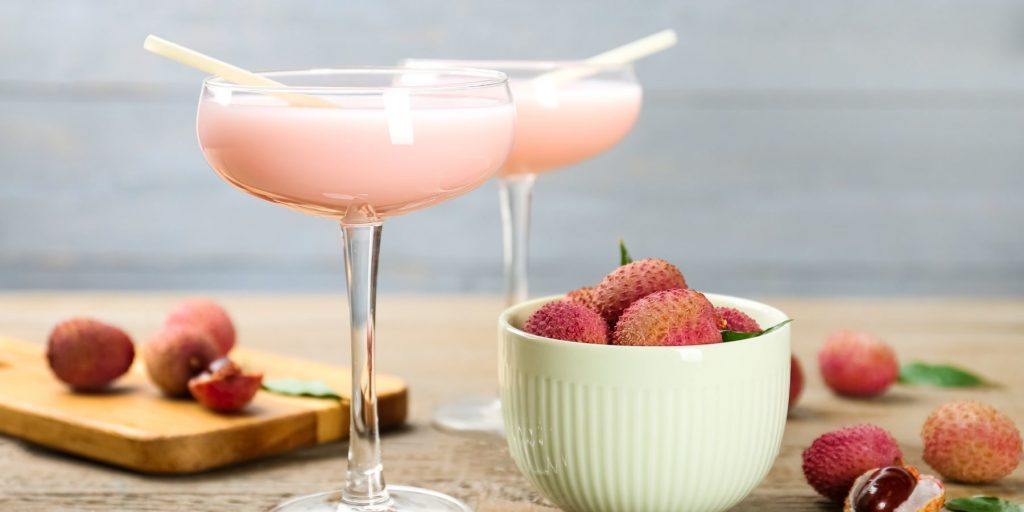 When pairing cocktails with Chinese food, many folks like to incorporate lychee as a flavor, and we understand why. Sweet, slightly floral, and a teensy bit acidic, the aromas of this tropical fruit perfectly complement the bold umami notes that typify many popular Chinese dishes. Try a Lychee Martini with your favorite Chinese food, and see what a wonderful pairing it makes. In Chinese culture, lychees symbolize well-being, love, and romance – and who wouldn't want some of that in their new year?
5. Asian Pear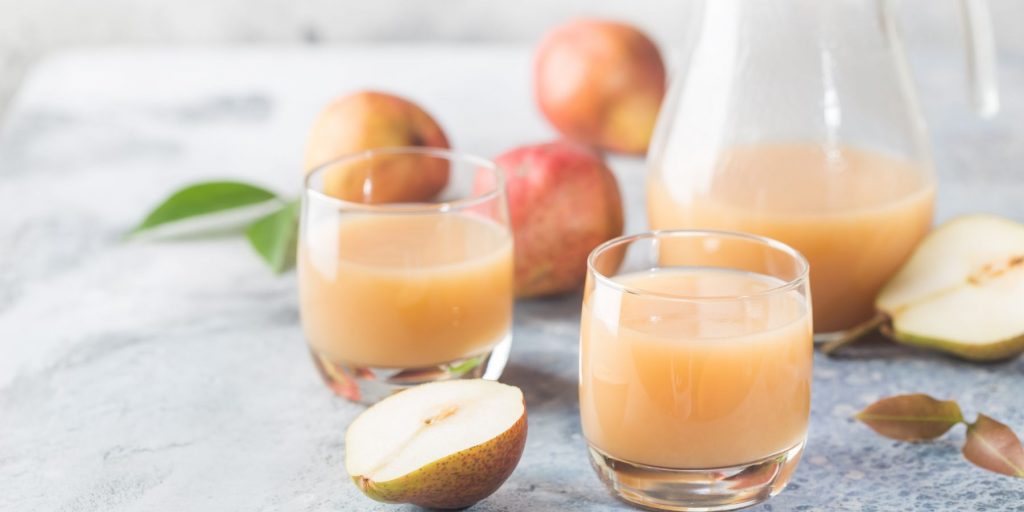 The Asian Pear cocktail is equivalent to a delicate Chinese cocktail dress that has been crafted to fit to absolute perfection. It's a delight from start to finish, and easy to whip up. Add 1.25 oz Chinese baijiu, 0.25 oz maraschino liqueur, 0.25 oz pear liqueur, 2 oz white pear juice, 0.75 oz lime juice, 0.5 oz agave syrup, and a few dashes of bitters to a cocktail shaker with ice. Shake until well-chilled, decant into a frosted glass, and serve.
More pear inspo: Cheers to Fall with a Pear Martini
6. The Lion's Tail
Chinese New Year parades typically feature a beguiling Lion Dance for good luck. Use this as your cue to serve a classic Lion's Tail cocktail that harks back to the boisterous Prohibition era. Add 2 oz Wild Turkey 101 Bourbon, 0.25 oz allspice liqueur, 0.25 oz lime juice, 1 teaspoon simple syrup, and two dashes of bitters to a shaker with ice and shake until well-chilled. Strain into a chilled serving glass. Lightly express the oil from an orange twist over the top of the drink, and discard the twist before serving.
7. Orange Blossom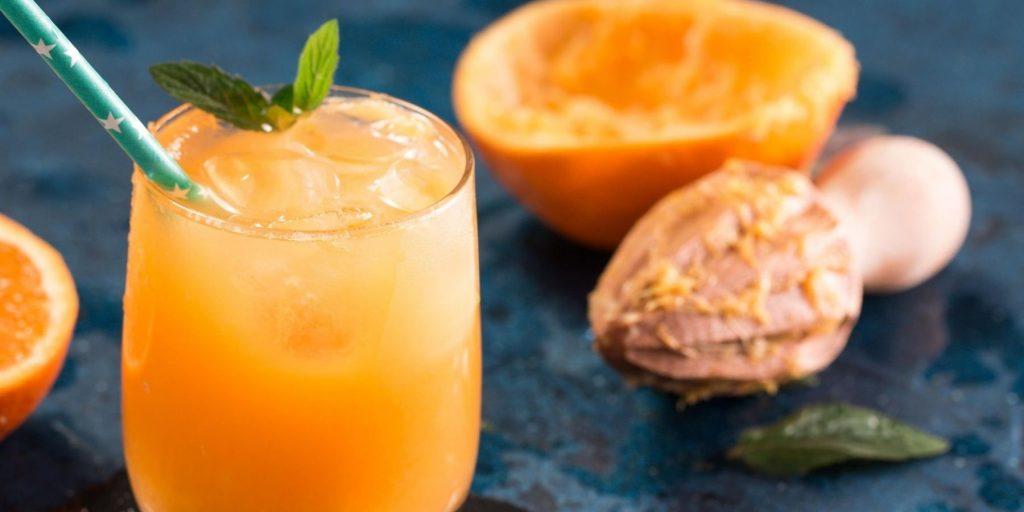 Oranges symbolize happiness and abundance and are popular food gifts during Chinese New Year celebrations. That being said, traditional Chinese cocktails also often incorporate beautiful floral aromas, and this Orange Blossom cocktail is a wonderful choice if you're in the mood for something that's as easy to enjoy as it is to pour. See it as a bit of liquid luck.
While the combination of orange juice and gin is quite rare in a cocktail, the swirl of sweet vermouth is the perfect bridge that balances the acidity. We recommend Cinzano Rosso with its spicy botanicals and complex bittersweet twist for an extra special finish.
8. Sesame Old Fashioned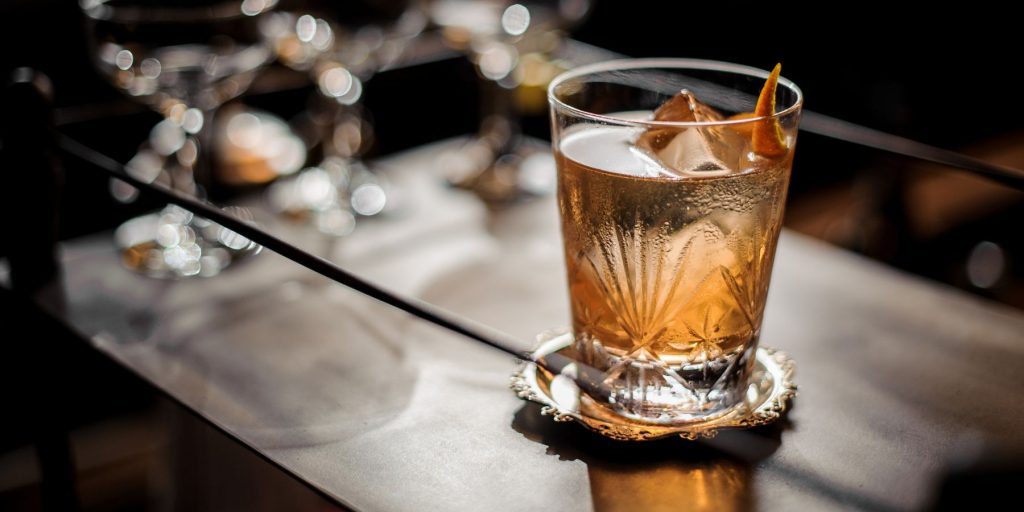 The traditional Old Fashioned is one of the most popular slow sippers around the globe, and the Sesame Old Fashioned takes this sought-after drink template into a beautifully nutty and aromatic direction.
Dry-toast a handful of sesame seeds in a warm pan, remove and add to 4 oz of The Glen Grant whiskey. Infuse for an hour. Build 2 oz of the sesame-infused whiskey, 0.5 oz simple syrup and 4 dashes of bitters in a rocks glass over ice. Stir, serve, and enjoy.
9. Green Dragon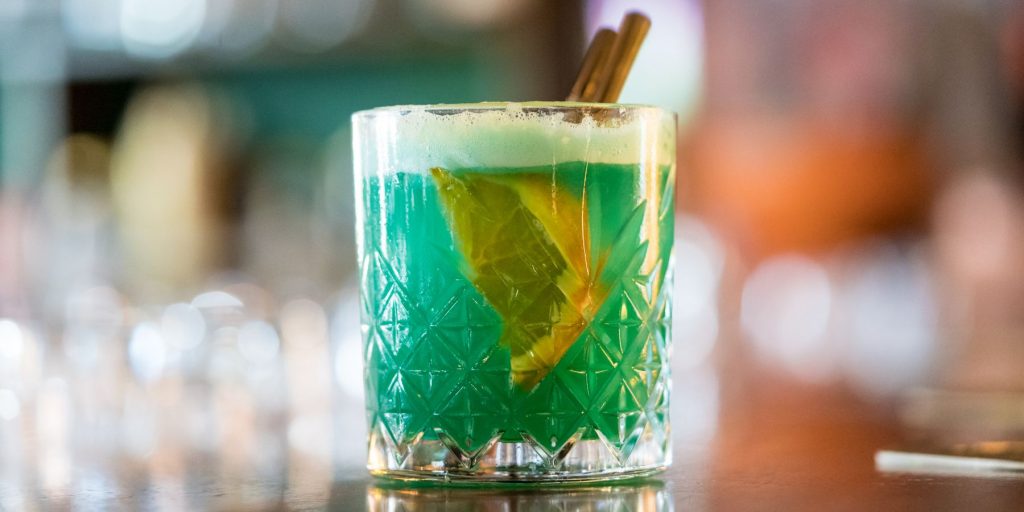 The Green Dragon cocktail is a captivating drink that combines the fresh flavors of mint, juniper, caraway and fennel. Add 2 oz Bulldog Gin, 0.5 oz crème de menthe, 0.25 oz kummel caraway liqueur, 0.25 oz lemon juice, a few dashes of peach bitters, and 0.25 oz chilled water to a cocktail shaker with ice. Shake until frosty and fine-strain into a chilled glass to serve. You could also substitute kummel liqueur for aquavit, which also has a caraway-forward flavor.
Love to go green? Halloween Horror: Meet the Green Monster Cocktail
10. Blood Orange Margarita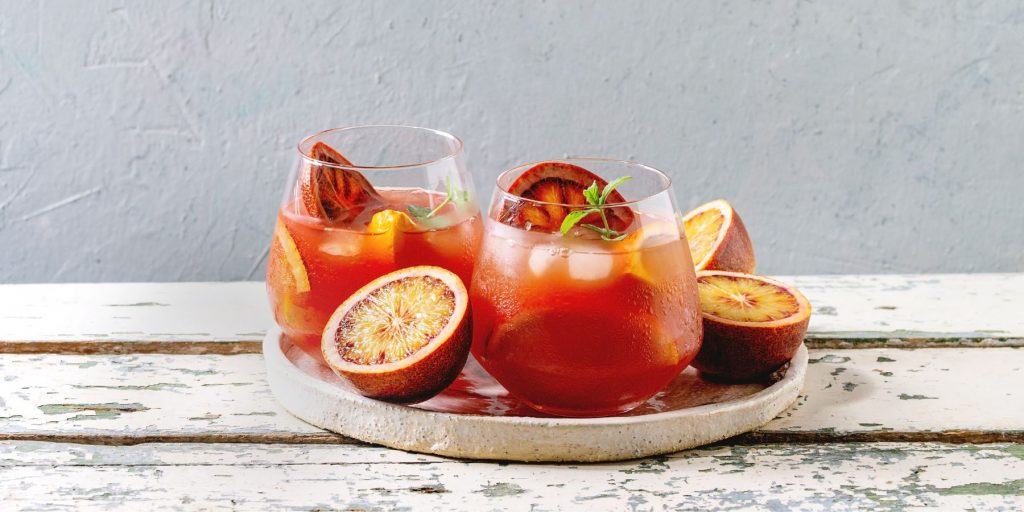 Chinese cocktails are often deeply-hued and quite dramatic, and the Blood Orange Margarita certainly plays in this space. Plus, red is considered to be very lucky! This juicy tequila-based cocktail is packed with all the bittersweet flavors you could wish for, making it the perfect aperitif to serve to a Chinese New Year crowd. It's also a great cocktail for beginners – you literally just add all the ingredients to a cocktail shaker, give it a good shake, and pour.
FREQUENTLY ASKED QUESTIONS
The annual date of the Chinese New Year, also called the Lunar New Year, is determined by the lunar calendar. The celebration falls on the second new moon after the winter solstice, which takes place on December 21. In 2023, Chinese New Year will fall on Sunday, January 22nd.
According to the Chinese calendar, 2023 will be the year of the Water Rabbit. In Chinese culture, the rabbit is a symbol of peace, prosperity and longevity, which means the year ahead is predicted to be filled with hope and new beginnings
Chinese food typically has strong umami flavors, which are beautifully juxtaposed by cocktails like the Blood Orange Margarita and Lychee Martini. Find a full list of Chinese cocktails on The Mixer.
Baijiu is a white spirit made by distilling sorghum, and other grains like rice and wheat. It is the most popular hard tack in China. However, mixed drink like the Chit-Chat Toddy and Gunfire cocktail are also widely enjoyed.