19 Delicious Spring Cocktails Perfect for Warmer Months
March 29, 2023 by Anna-Bet Stemmet
Slow down and smell the flowers! We've got a blooming lovely selection of spring cocktails that are tailor-made for celebrating longer days, warmer weather, and Mother Nature shrugging off her winter layers to get all pretty. Here are 19 of our favorite drinks to serve when the blooms peep out and it's time to usher in the most Insta-worthy season of them all.
1. Cherry Blossom cocktail
The best spring cocktails come to the party with plenty of seasonal flair. If you love fruity cocktails, we recommend trying the Cherry Blossom cocktail on for size. To make two drinks, combine 1.5 oz sake, 1 oz cherry liqueur, 0.5 oz Bulldog Gin, 0.25 oz Grand Marnier, 0.25 oz grenadine, and 0.25 oz lemon juice in a mixing glass with ice. Stir until thoroughly chilled, and strain into two chilled glasses. Garnish with fresh or brandied cherries.
More sake inspo: Our 8 Favorite Sake Cocktail Recipes to Try at Home
2. Lemon Lavender Gin Rickey cocktail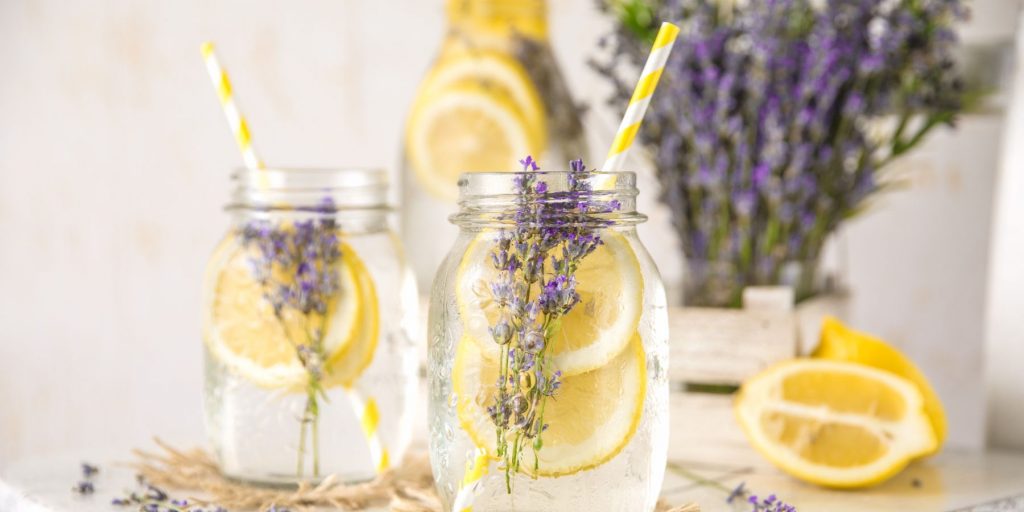 The Gin Rickey is a great spring cocktail that's fresh, low-cal, and easy to prepare., Put a floral spin on this classic gin cocktail by adding some citrus zest and edible flowers to the mix. Build 1.5 oz gin, 2 oz fresh lemon juice, and 1 teaspoon honey syrup in a tall serving glass with ice. Charge the drink with 2 oz club soda, and garnish with a wedge of lemon and a sprig of lavender.
3. The Spring Buzz cocktail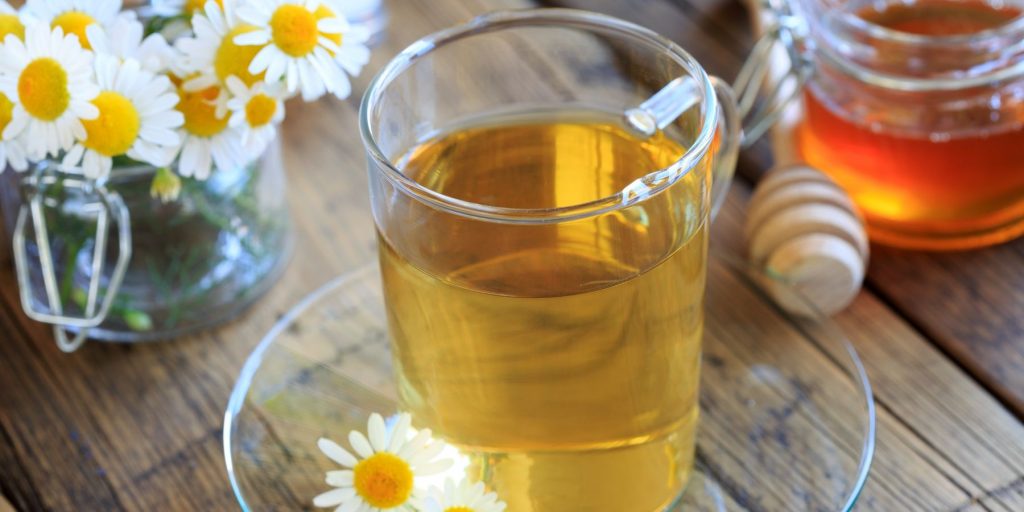 If you are a fan of the cozy Hot Toddy, this spring cocktail recipe will be right up your alley. Steep one bag of camomile tea in a saucepan, bringing the water to a boil. Remove it from the heat, stir in one teaspoon of honey, and allow the mixture to cool completely. Add 1 oz whiskey and 0.25 oz elderflower liqueur to a rock glass over ice. Pour in a good measure of the cooled tea, and finish it with a squeeze of fresh lemon.
4. White Rabbit cocktail
If you want your 2023 spring cocktails to follow the theme of this year's Chinese New Year, the White Rabbit cocktail should be at the top of your list for the year of the rabbit. This seasonal riff on the classic Brandy Alexander combines 1 oz gin, 0.5 oz Frangelico, 0.5 oz double cream, and 0.5 teaspoon lemon curd. Add all the ingredients to a cocktail shaker with ice, and shake until frosty. Strain into a chilled serving glass, and garnish with edible flowers if preferred.
5. Tom Collins cocktail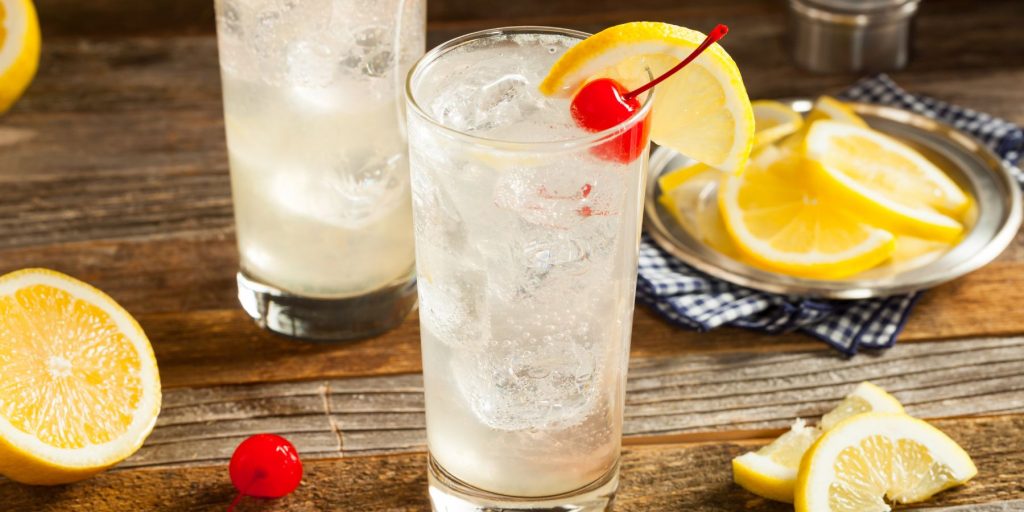 Spring vodka cocktails don't get easier than the simple Tom Collins. This iconic highball is a variation of the classic Gin Sour, and the ideal drink to clink when the weather is balmy and you want something ice cold, tall, and delicious to sip at leisure.
6. The Honey Rose Margarita cocktail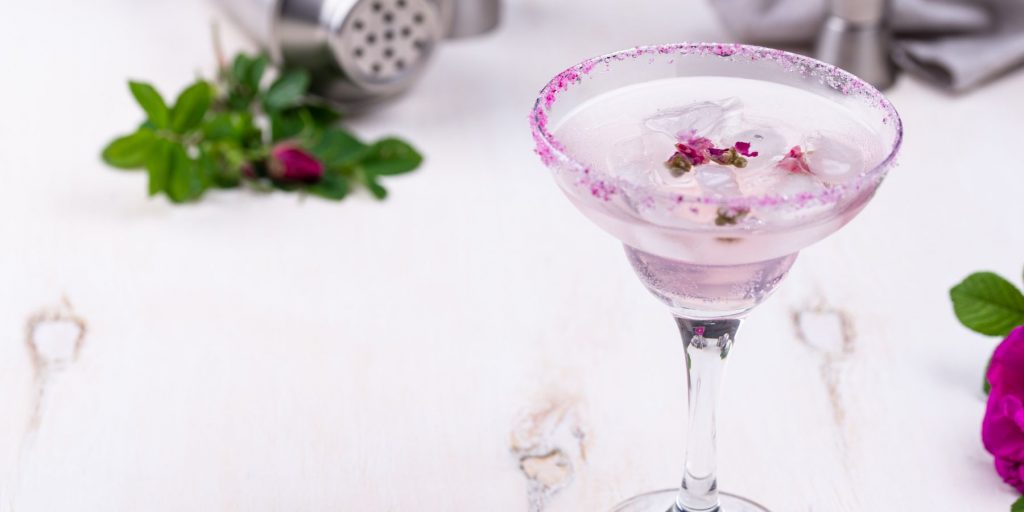 Spring drinks with tequila? Yes, please! Combine 1 oz Grand Marnier, 2 oz Espolòn Tequila Blanco, 1 oz fresh lemon juice, 0.25 oz honey syrup and 2 dashes of rose water in a cocktail shaker with ice. Shake until frosty, and strain into a cocktail glass with fresh ice. Garnish with rose petals if preferred, and add some sparkling rimming sugar for extra oomph.
More Margarita magic! What is the Best Margarita Recipe? 10 Ways to Make a Margarita
7. Mezcal Michelada cocktail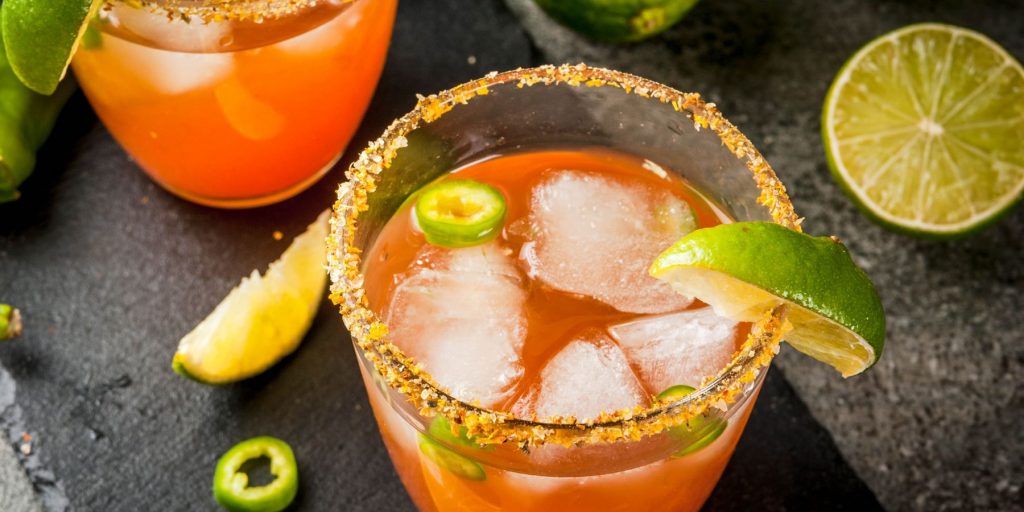 The classic Michelada is a time-honored beer cocktail with plenty of Mexican swagger. Lean into the smokiness of mezcal to transform this drink into something completely unique. To do that, muddle two lime wedges in a cocktail shaker with ice. Add 1 oz mezcal, 0.25 oz lime juice, 0.25 oz tomato juice, 2 dashes of hot sauce, and your choice of spices (we go for salt, pepper, and celery salt). Stir and transfer to a paprika-salt-rimmed glass. Top with more ice and charge the drink with beer. A lager works well with this flavor profile.
What is mezcal though? What's the Difference Between Mezcal and Tequila?
8. Grand Marnier Spritz cocktail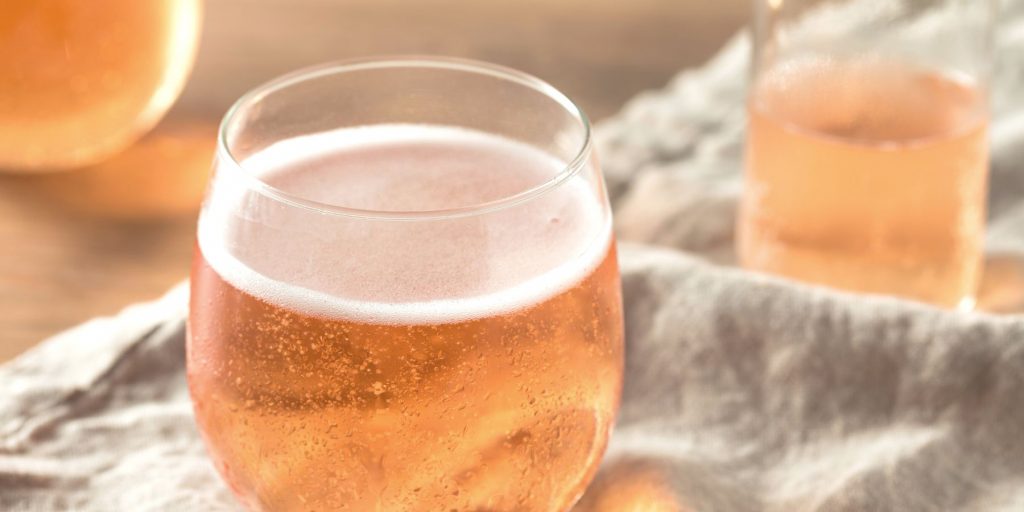 If a kiss of citrus is what you want to celebrate springtime, you've got to try the Grand Marnier Spritz. Pour 1.5 oz Grand Marnier into a serving glass, along with a splash of lemonade. Fill the glass with ice, and top off with Prosecco. Give it a good stir, garnish with an orange slice, and serve.
9. Elderflower & Herb Cooler cocktail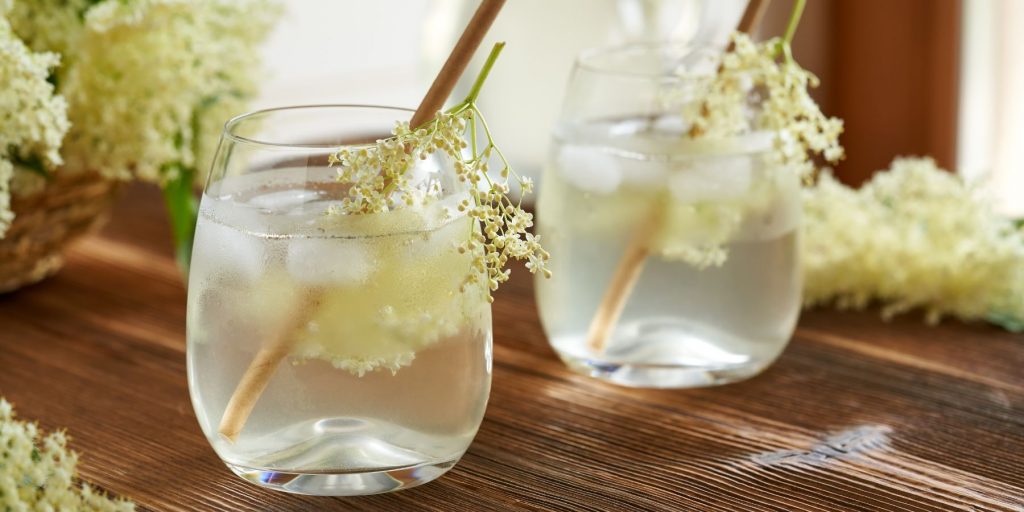 Elderflower cocktails are perfect for spring, and the Elderflower & Herb cooler takes this drink format into an exciting flavor space. Ideal for batching, it's easy to turn into a jug for simple serving.
Remove the leaves from two rosemary and thyme sprigs, and add them to an empty ice cube tray with edible flowers like pansies or rose petals. Fill the tray with water, and put it in the freezer and allow it to freeze solid. Combine 2 oz elderflower cordial, 5 oz elderflower liqueur, and 5 oz Bulldog gin in a serving jug with your floral ice. Stir until well-combined, then pour into serving glasses and top it off with club soda before serving.
10. Bourbon & Apple Fizz cocktail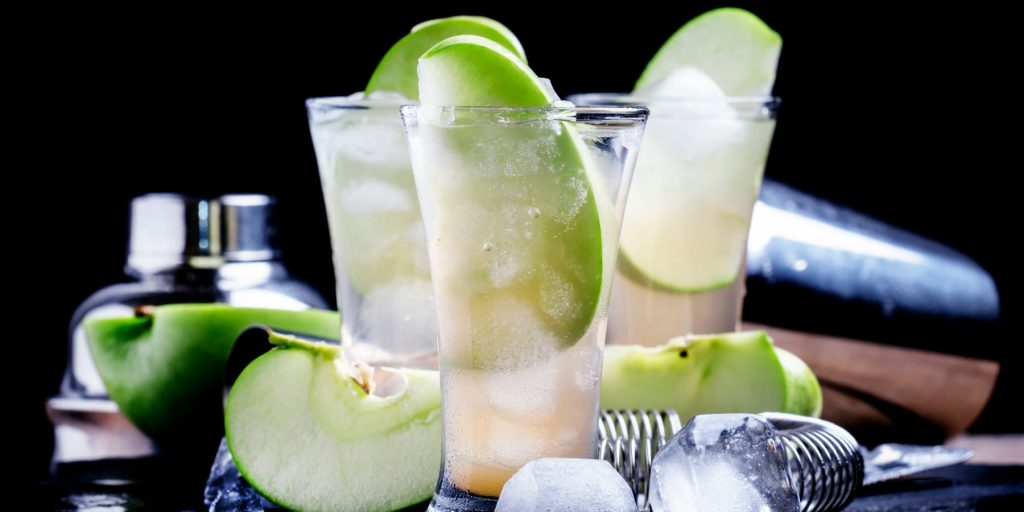 If the Ramos Gin Fizz has always tickled your fancy, you have to make the Bourbon & Apple Fizz cocktail this spring. Add 1.5 oz Wild Turkey 101 Bourbon, 0.5 oz lemon juice, and a dash of bitters to a cocktail shaker with ice. Shake well to combine, and strain the cocktail into a serving glass filled with ice. Top it off with sparkling apple juice, garnish with a slice of apple, and serve.
11. Mezcal Pineapple Sour cocktail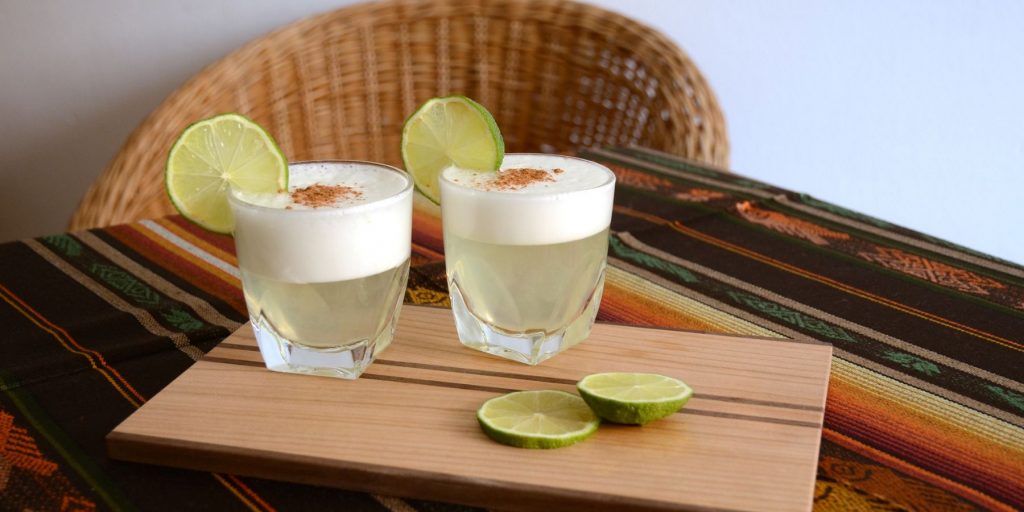 Sour cocktails are very popular right now, and we adore this Mezcal Pineapple Sour that adds a little tropical energy to the mix. In a cocktail shaker, combine 1.5 oz mezcal, 2 oz pineapple juice, half a teaspoon of agave syrup, 1 oz lime juice, and an egg white. Dry shake without ice until foamy, then add ice and shake until chilled. Strain the mixture into a serving glass, and garnish with a few drops of aromatic bitters.
12. Orange Ginger Mint Sodas cocktail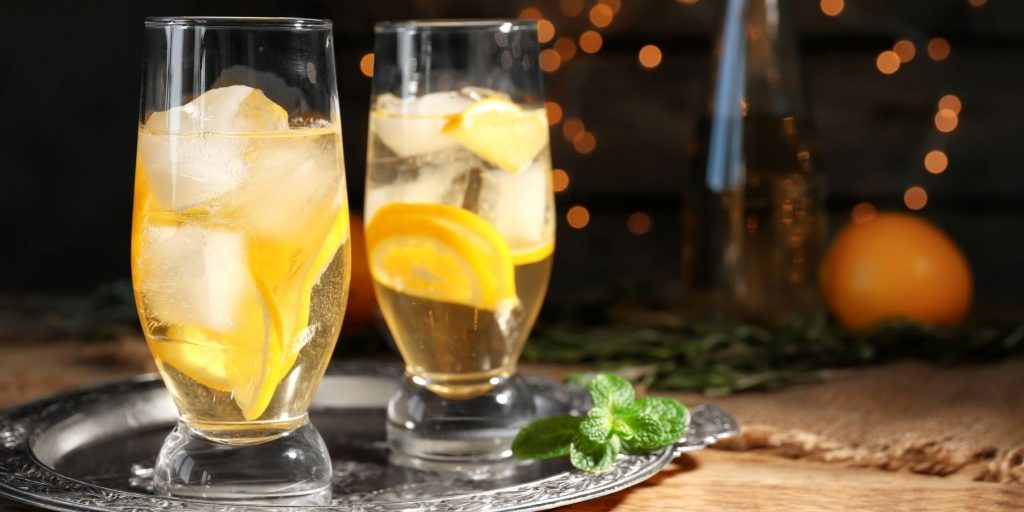 Ginger beer cocktails are always a crowd-pleaser, and even though the Orange Ginger Mint Soda cocktail is a lighter take on this template, it is certainly no exception. The trick lies in making a simple infused orange, ginger and mint syrup. For tips and tricks on how to make your own infused syrups, check out our easy syrup variations for cocktail making.
To make the soda, fill a tall serving glass with ice, add two to three tablespoons of the syrup, and top off with club soda. If you'd like to make it boozy, you could also add 1 – 2 oz of SKYY Infusions® Citrus Vodka to the drink.
More mocktails: Are Mocktails Healthy? Here's the Skinny!
13. Green Tea Sangria cocktail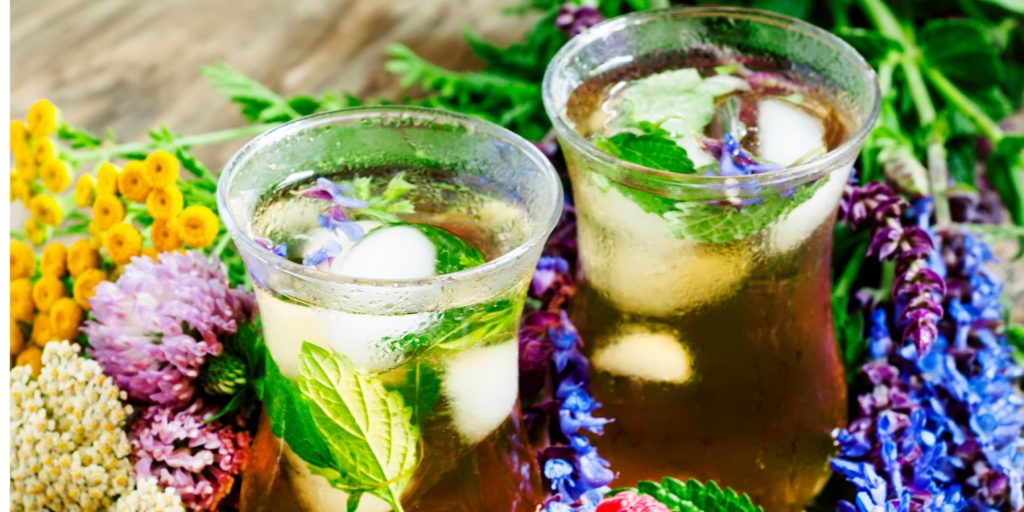 This beautiful big-batch drink is perfect for al fresco lunches. Bring four cups of water to a boil in a large pot, take off the heat, and add six green tea bags. Allow it to steep for five minutes, remove the bags, and stir in 3 tablespoons of honey. Let it cool down for an hour. Now add the tea mixture to a pitcher along with 750 ml of white wine, a few lemon slices, and a handful of fresh mint leaves. Refrigerate for two hours and serve alongside ice-filled tumblers, so everyone can help themselves.
14. Marzipan Old Fashioned cocktail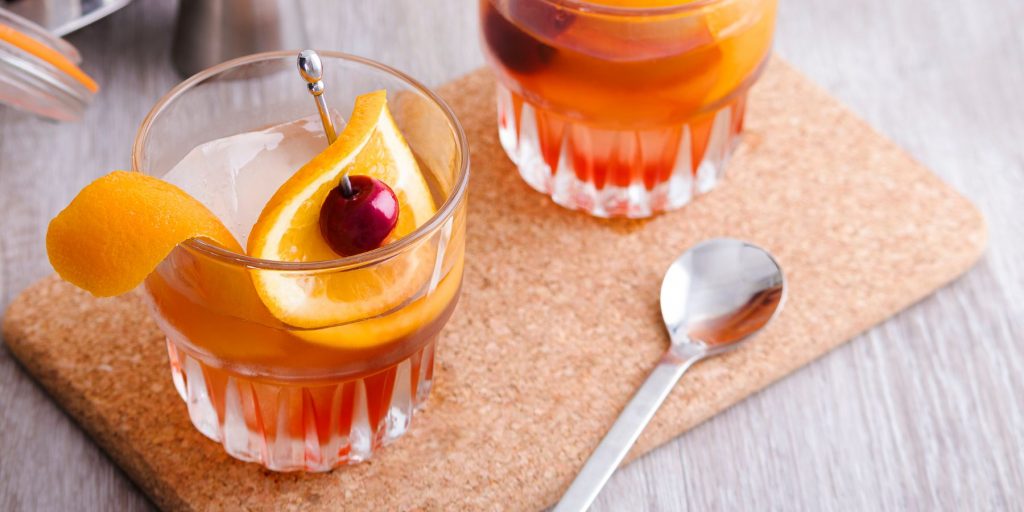 Inspired by the flavors of simnel cake, which is enjoyed in many countries around Easter, the Marzipan Old Fashioned is a very special drink with amazing depth of flavor. Add 1 oz Frangelico, one teaspoon simple syrup, a few dashes of orange bitters, and two drops of almond essence to a cocktail mixing glass.
Add a few ice cubes and slowly stir with a mixing spoon until the outside of the glass feels cold. Pour in 1 oz brandy and add a few more ice cubes, and give it another stir. Strain into a rocks glass with fresh ice, and garnish with an orange twist.
15. Iced Tea Sangria cocktail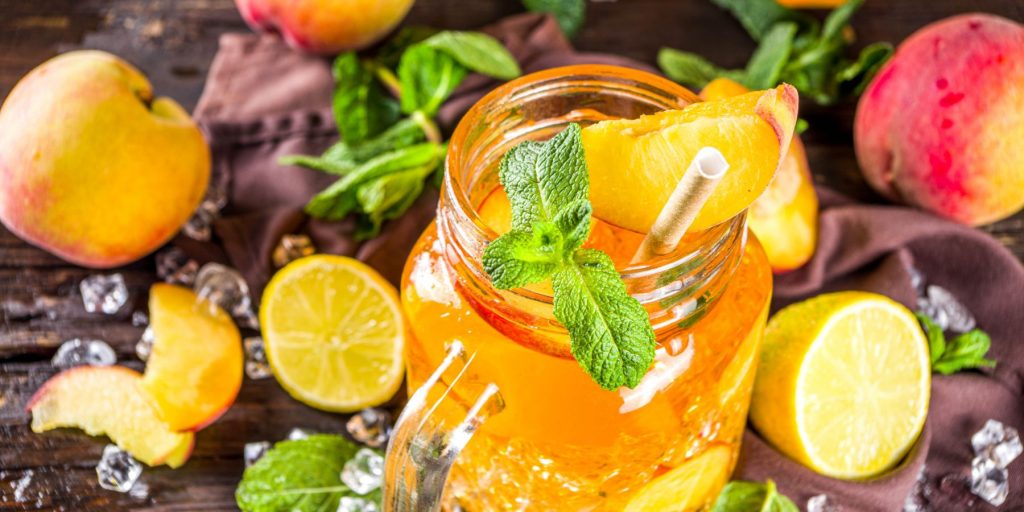 Tea cocktails are trendy at the moment and make a great addition to springtime events. Best of all? You can make it with any tea you fancy! To make a batch, start by steeping four bags of your preferred tea in boiling water, letting it sit for five minutes. Remove the tea bags and set the tea aside to cool. Once the tea reaches room temperature, add it to a jug with two cups of white wine, and honey syrup to taste. Give it a good stir, cool it in the fridge overnight, and add some ice and fresh fruit before serving.
16. Raspberry Lemon & Lime Ginger Beer Cocktail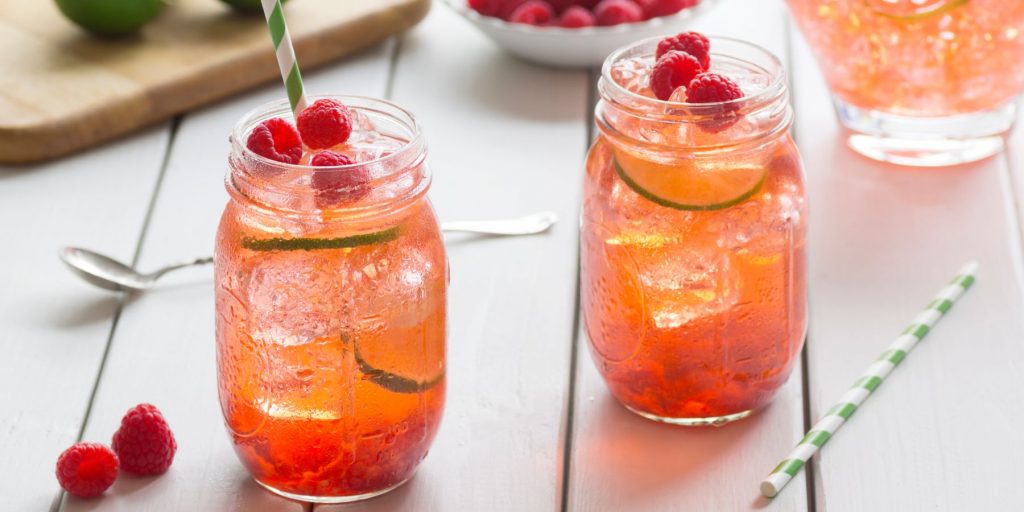 Berries are bountiful in springtime, and add a delectable natural sweetness to mixed drinks like the Raspberry Lemon & Lime Ginger Beer Cocktail. Add ice to a highball glass, followed by 0.75 oz raspberry purée, and add 1.5 oz ginger beer and a splash of limoncello. Give it a good stir, then top it with 4 oz of Prosecco, finishing it off with a squeeze of lime. Garnish with fresh raspberries to serve.
17. Bloody Mary cocktail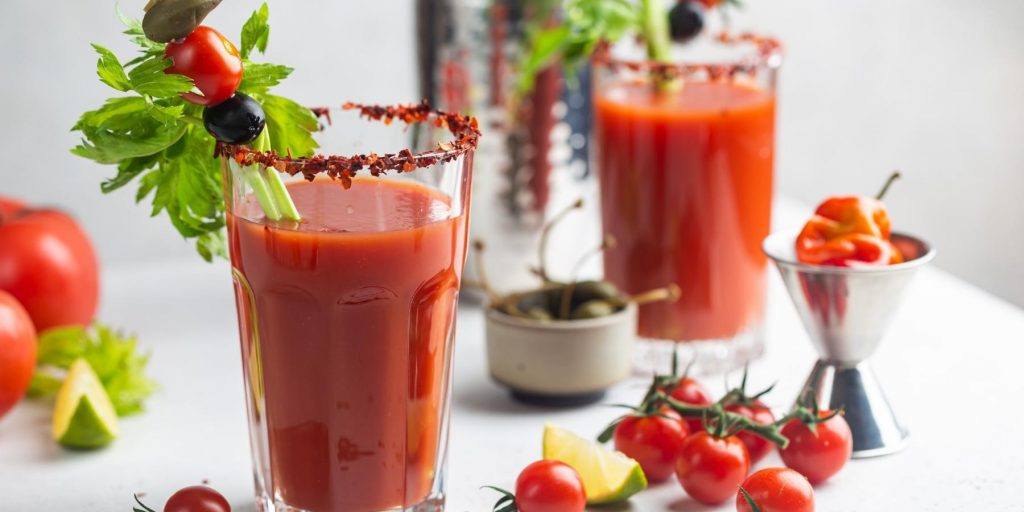 Springtime is the ideal opportunity to head outdoors for lingering brunches with family and friends. Serve a savory-inspired Bloody Mary with all the trimmings and allow the freshness of tomatoes to shine through.
18. Orange Blossom cocktail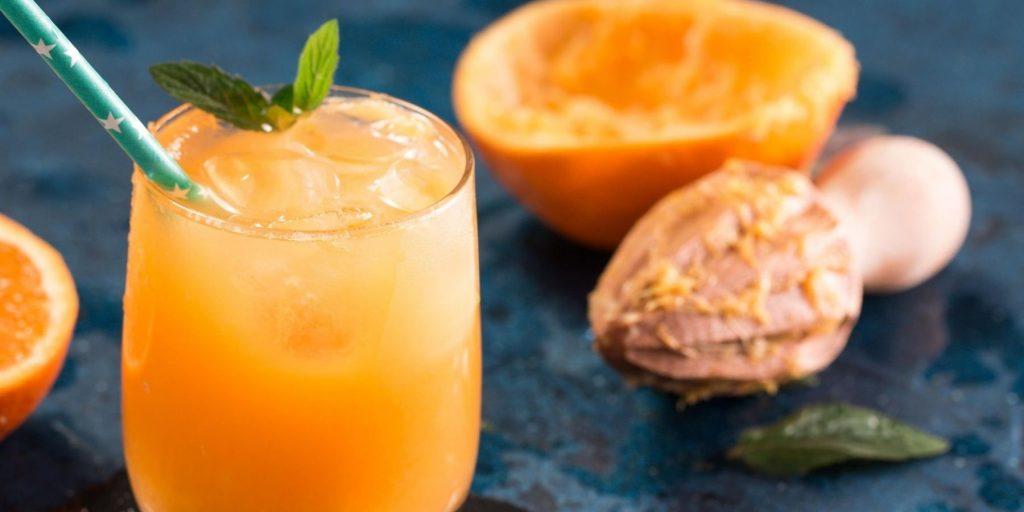 Did you know that the orange blossom symbolizes eternal love, innocence, good luck, and fertility? The Orange Blossom cocktail ticks all these boxes, featuring a dainty mix of orange juice and gin. It is sweetened with vermouth to balance the drink's natural acidity.
19. Rhubarb Gin & Tonic cocktail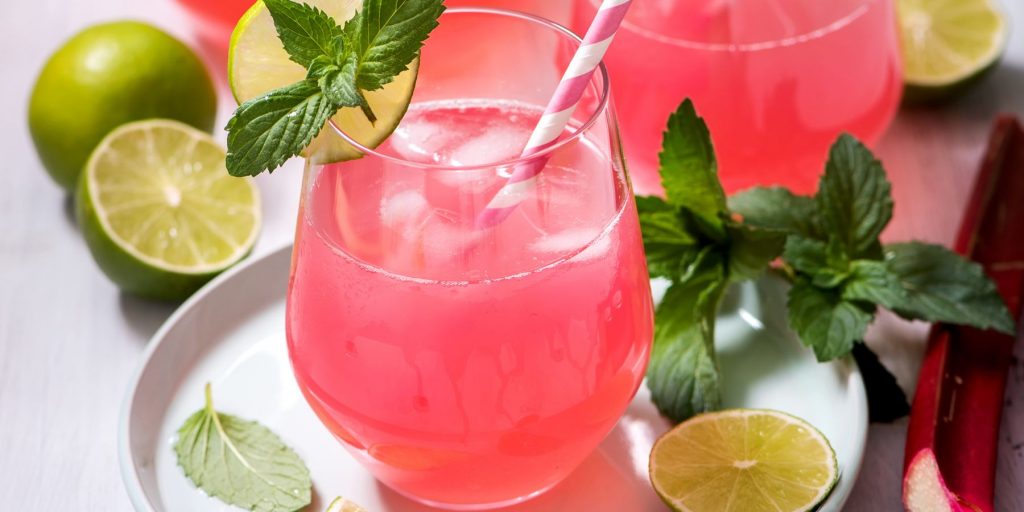 Gin is such a versatile spirit, and its innate herbaceous flavor profile is perfect for layering with fresh florals and vegetative ingredients. Make a Rhubarb Gin & Tonic cocktail by adding 2 oz Bulldog Gin, 0.5 oz fresh lime juice, and two tablespoons of rhubarb syrup to a mixing glass with ice. Give it a good stir and strain it into a serving glass with fresh ice. Charge with tonic water, garnish with lime wedges, and serve.
How to make infused syrups at home: Easy Syrup Variations for Cocktail Making
FREQUENTLY ASKED QUESTIONS
The Old Fashioned cocktail is a very versatile slow sipper that can be enjoyed in any season. If you're looking for a drink that's perfect for warm-weather occasions, we highly recommend the Marzipan Old Fashioned cocktail. Find this recipe, and other great cocktails, on The Mixer.
Celebrate springtime with fresh, floral cocktails like the Cherry Blossom, Lemon Lavender Gin Rickey, Spring Buzz, and White Rabbit. Find a complete list of spring drinks on The Mixer for more inspiration.