Sponsored
Drink Like An Italian: 8 Best Campari Cocktails
September 09, 2022 by Sonja Edridge
Let's get things straight – what is Campari, anyway? You can't miss a bottle of Campari on the shelf. The crimson-red Italian aperitif stands out boldly and is easy to spot. It's a bitter and fruity aperitif with strong citrus and botanical notes. Rumoured to having no less than 80 ingredients, the secret is closely guarded by three very important people. First developed by Gaspare Campari, who was an uber-talented mixologist in the mid 1800s, this mysterious drink was captivating enough to stand the test of time with folks still enjoying the best Campari cocktails all around the world today.
Wondering what to make with Campari? Don't stress! We've got you covered with our exciting list of Campari cocktails. Learn how to drink Campari like a true Italiano today:
1. Campari Spritz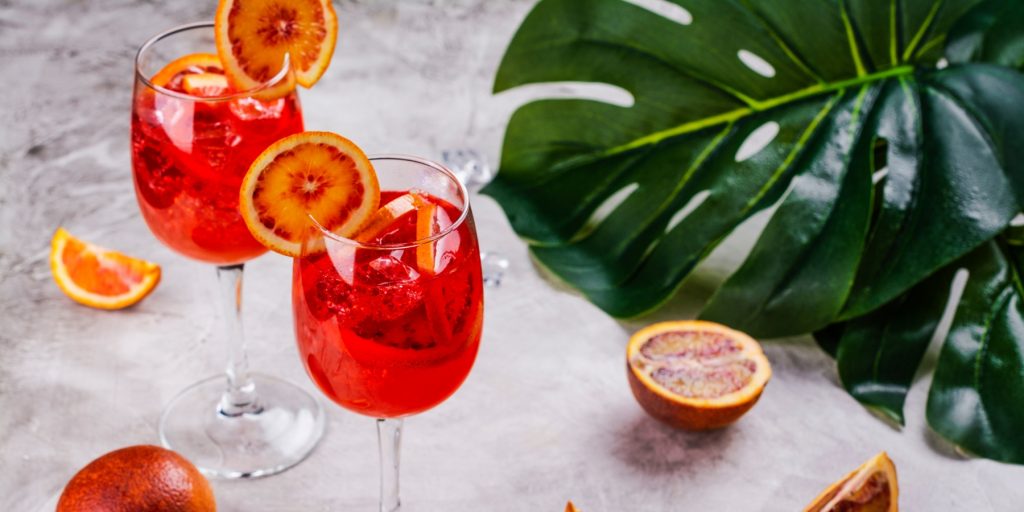 If you are not a fan of the sweetness of an Aperol Spritz, then a Campari Spritz is your cocktail! This bubbly cocktail pulls Campari onto centre stage, instead of Aperol and is mixed with prosecco and soda water. It keeps it's bright colour with Campari's iconic crimson red in the mix but with delivers more depth of flavour with the cherry, cinnamon and bitter orange notes. Just sip slowly as it packs more of a punch than an Aperol Spritz as Campari carries higher ABVs.
2. Garibaldi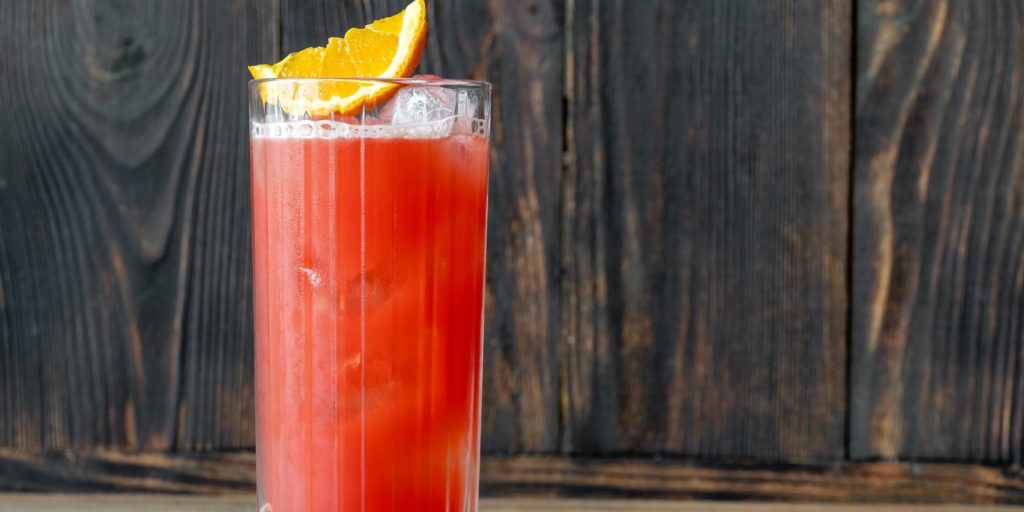 Our Garibaldi cocktail is a nod to General Guiseppe Garibaldi, an instrumental chap in the unification of Italy. Figuratively speaking, this sweet sipping drink celebrates the North and South joining forces with the northern based Campari meeting southern Sicilian oranges. This is an easy cocktail recipe to remember: it's just Campari and freshly squeezed orange juice, one of the easiest 2 ingredient cocktails you'll ever make.
3. Bicicletta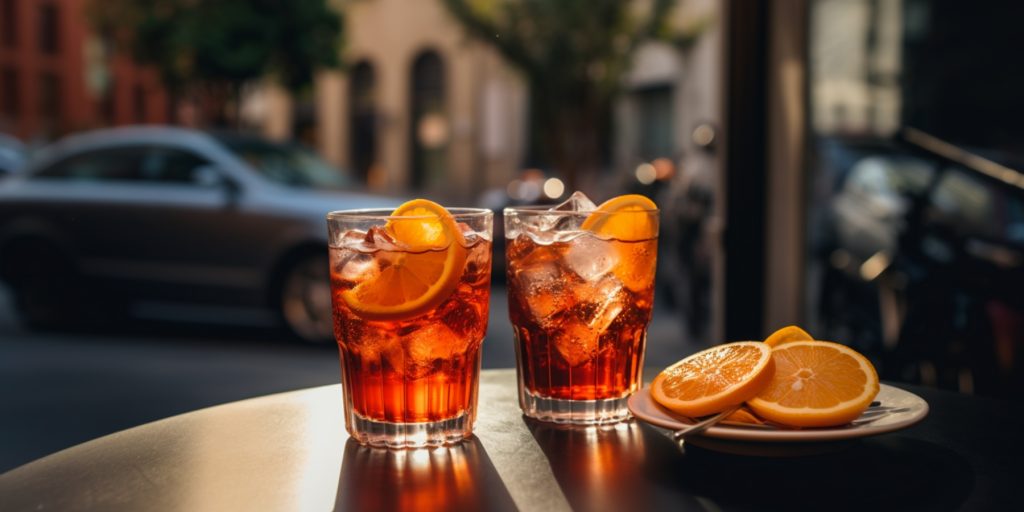 Ever so similar to the famous Aperol Spritz, but the Bicicletta but changes the Prosecco for white wine and Aperol for Campari for a tangy sip that's slightly less sweet. It carries the gentle bitterness typical of Campari. To make one, pour 90ml of your favourite white vino, a sauvignon blanc would be perfect, into a large tumbler with plenty of ice, the heat can get to you in Italy. Add in 60ml of Campari and top it up with sparkling water. Tuck 2 slices of orange into the glass and exhale deeply before sipping.
4. Boulevardier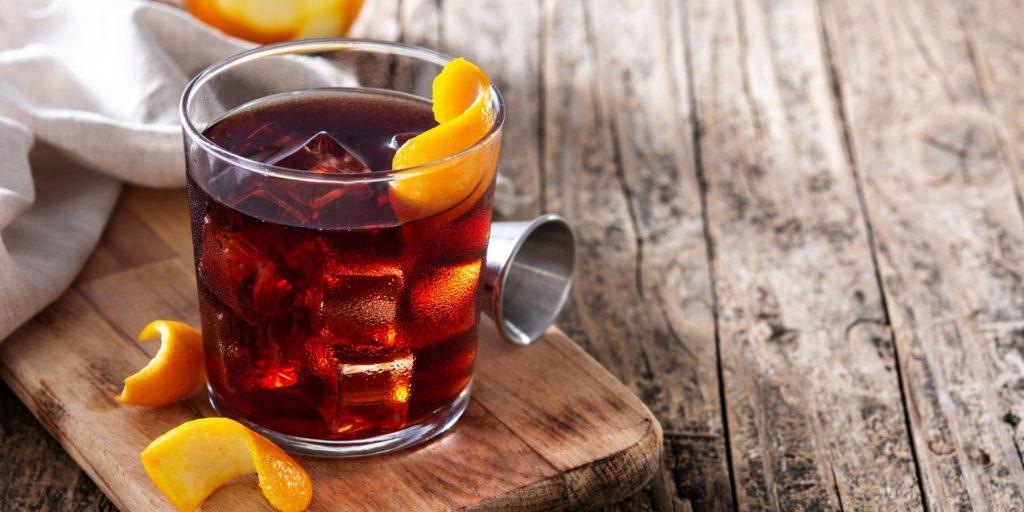 A Boulevardier cocktail is a bygone era Campari drink recipe from the famed Harry's Bar in the roaring twenties. Sip one for all the sophisticated Gatsby feels! It has a warming bourbon base with a little sweet Cinzano Vermouth Rosso and a dash of Campari to balance the scales. Just keep whispering "bool-uh vahr-deer" until you master the French.
5. Old Pal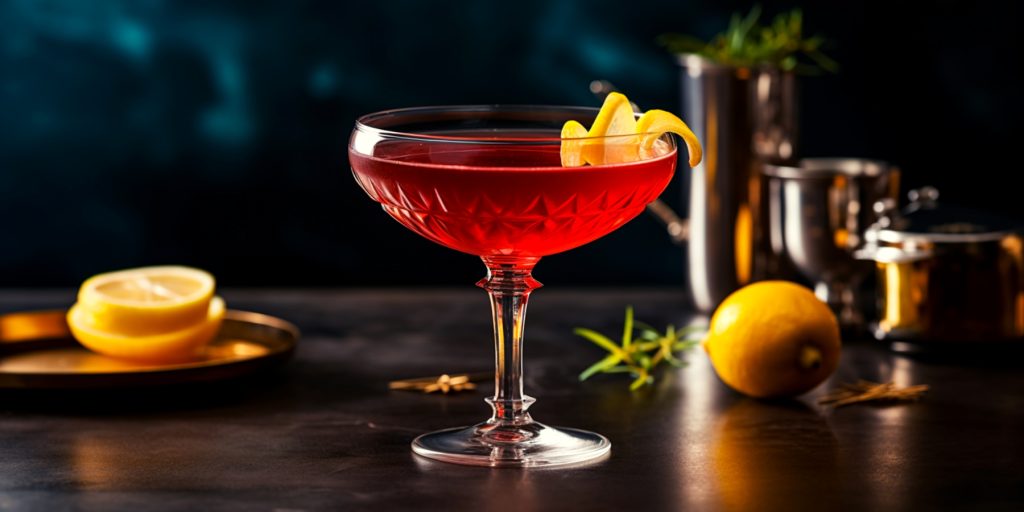 Our Old Pal is another closely related Campari cocktail recipe of the famed Negroni. It's also pretty similar to the French sip, Boulevardier. An Old Pal is poured just like the Boulevardier but asks for a rye whiskey instead of bourbon. It pairs with dry vermouth over a sweet one for a lighter drink. To make the best Old Pal, stir 30ml of each Wild Turkey Rye Whiskey, Campari and dry vermouth over ice. A twist of lemon adds a zesty lightness. You'll be old pals soon enough!
6. Negroni Sbagliato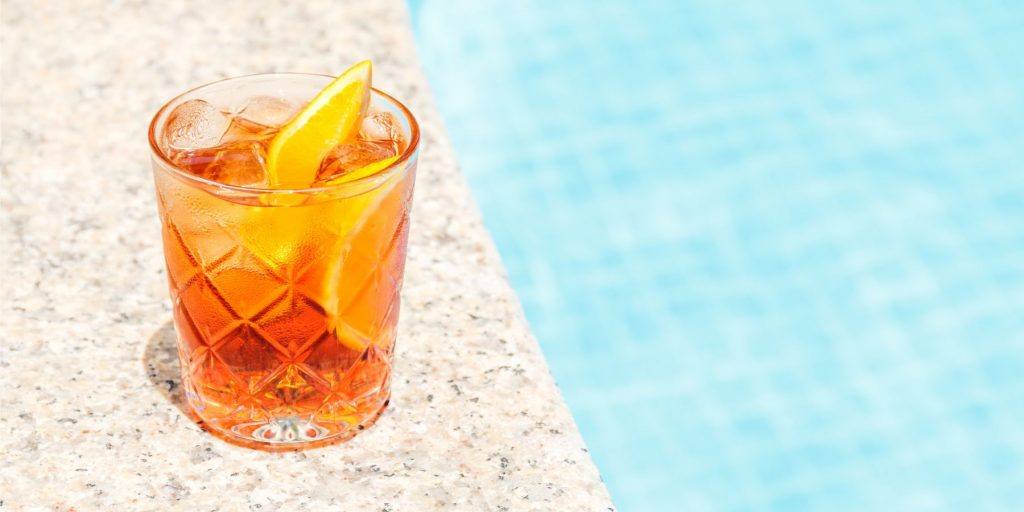 To Italianos, sbagliato means a mistake but we definitely don't think this cocktail should be classed as one. This spin on our famous Negroni includes bubbly instead of gin for a truly unique taste. To make this fizzy Negroni, pour 30ml of both Campari and Cinzano Vermouth Rosso into a highball glass and top it up with a good prosecco. This is one of the best ways to drink Campari.
7. Siesta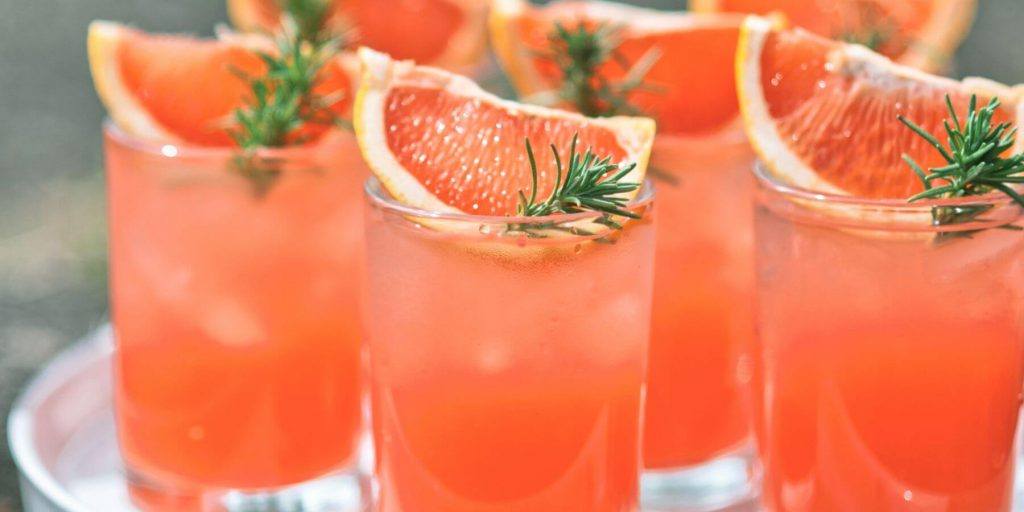 Let's hope you don't need a siesta as you're nearing the end of list of Campari cocktails! This Hemingway Daiquiri riff is care of NYC mixologist, Katie Stipe. To make this tasty Campari cocktail recipe, pour 45ml of top drawer tequila reposada with 15ml of Campari, fresh lime and pink grapefruit juice for a cocktail that will give you a zest for life!
8. Mezcal Negroni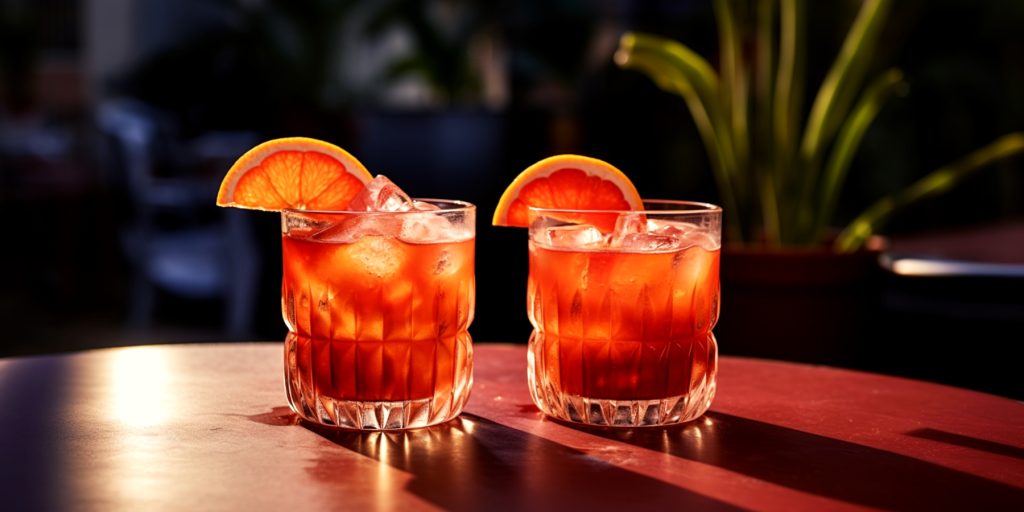 The Mezcal Negroni, which has gained popularity worldwide, switches gin for the warmth of a tasty Mezcal like an artisanal Montelobos. This agave spirit adds a smoky quality that delivers a cocktail that's very different to the classic. Entirely unique!
FREQUENTLY ASKED QUESTIONS
Campari is considered as an aperitif. Aperitif is meant to stimulate the appetite and wake up the digestive system before a meal. A digestif is a drink you enjoy after a meal, typically something more on the heavy side.  
Everyone will highlight a different prominent flavour when sipping Campari. Predominantly, it's citrusy with bittersweet orange and grapefruit flavours, as well as strong botanicals. It's no surprise as Campari is rumoured to contain no less than 80 ingredients. Cherry and spice notes are also often picked up. 
The best mixers for Campari cocktails are juices, soda water or tonic water. It's pretty delicious with ginger ale too. 
Campari's ingredients are a closely guarded secret, but it's a strong ABV aperitif and is made by infusing botanicals, fruits and herbs in alcohol. We can say no more!