All the Tangy Ginger Beer Cocktails You'll Ever Need!
September 08, 2022 by Sonja Edridge
If you are a fan of ginger beer cocktails, we're here to make your day! Drinks made with ginger beer are the ultimate thirst-quencher for hot days, but the fiery flavours are also great to warm you up on colder evenings. The extra bonus is they're all simple to make at home! Good luck choosing a favourite!
Cocktails made with ginger beer rely on the fermented, brewed flavour. Make sure you don't buy ginger ale by mistake. It's easily done! Ginger ale is carbonated water with ginger flavour, still good, but ginger beer cocktails are best made with the rich and spicy bite of a good ginger beer!
1. Pimm's Cup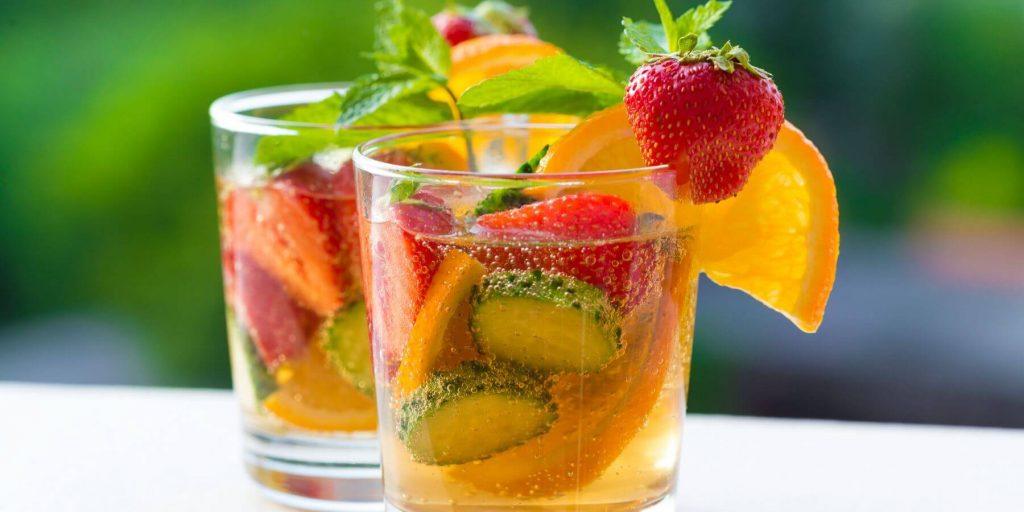 If you follow the tennis, join the Wimbledon fan club wholeheartedly with a Pimm's Cup. This gin-based spirit can be enjoyed all summer long. Pour 60ml of Pimm's into a tall glass over ice. Add a healthy squeeze of fresh lemon juice and top it up with ginger beer. Of course, you'll need all the Pimm's cocktail trimmings like cucumber, sliced strawberries and mint. Serve in a pitcher when you're hosting a crowd or build it in the glass if it's just for two. A welcome relief to the summer heat.
2. Ginger Beer Paloma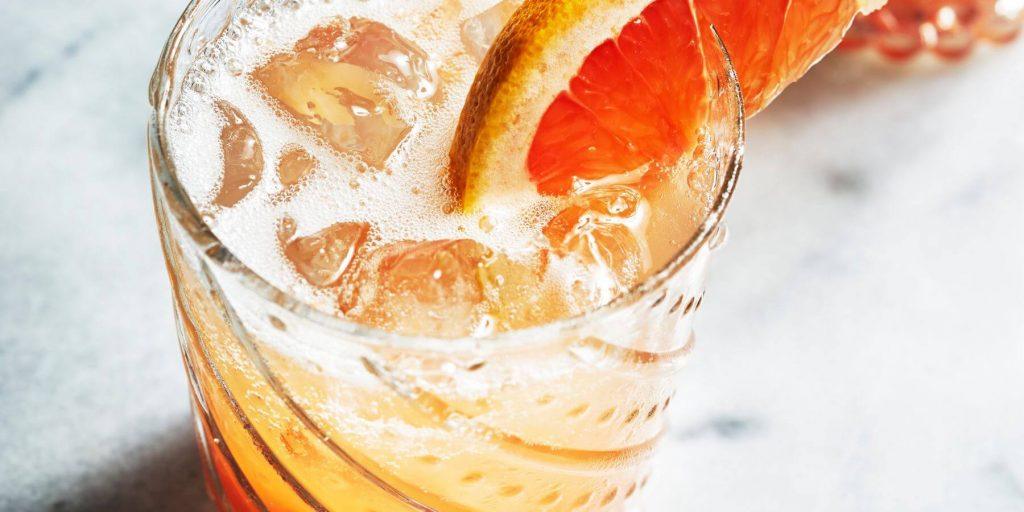 If you've holidayed in Mexico, then the quintessential Paloma cocktail is something you've tried (and loved, we hope). Take your Paloma, a citrusy cocktail with fresh grapefruit juice, omit the soda water and add another layer of zing with ginger beer. A Ginger Beer Paloma is a perfectly refreshing cool-down cocktail to serve at your next Mexican themed party.
3. Moscow Mule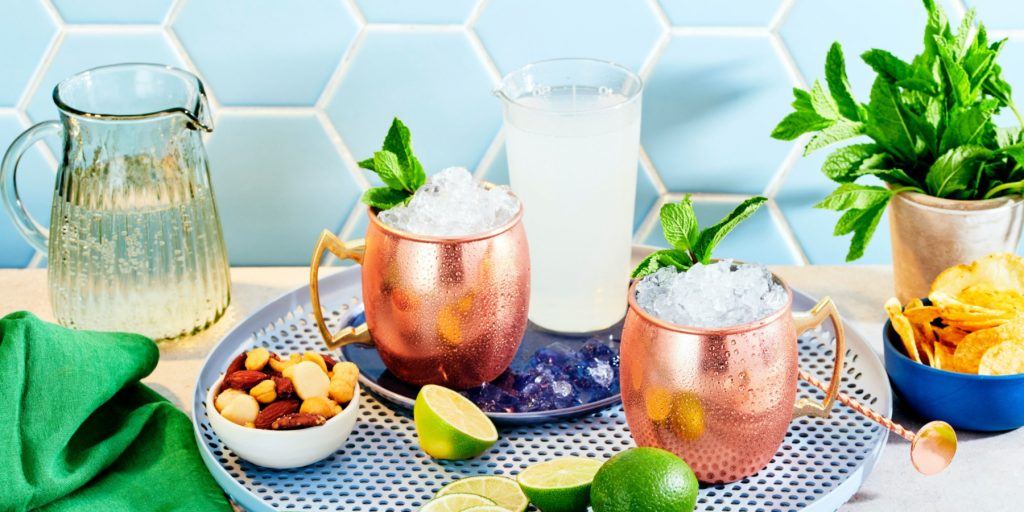 A gorgeous 40s cocktail, the Moscow Mule is probably the most well-known cocktail made with ginger beer. As well as being an official IBA cocktail, you'll recognise it immediately by the iconic copper mug it's served in, with mint leaves bursting out of the top. This aromatic and zesty ginger beer alcoholic drink is an easy summer cocktail that mixes fresh mint and lime with vodka. A perfect sundowner for garden parties with friends.
4. Kentucky Mule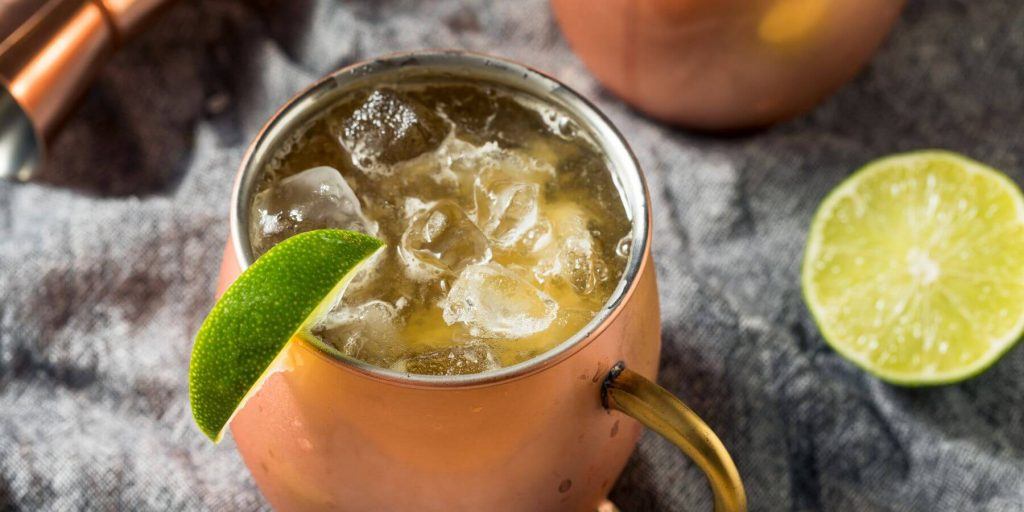 This riff on the classic Moscow Mule ditches vodka for Kentucky's favourite spirit, bourbon (of course) for an easy pour! One of the OG on-the-rocks cocktails made with ginger beer, Kentucky's take on the Mule is a beautiful blend of vanilla (from the bourbon) mixed with the zesty ginger beer, mint and fresh lime. Utterly divine!
5. Caribbean Mule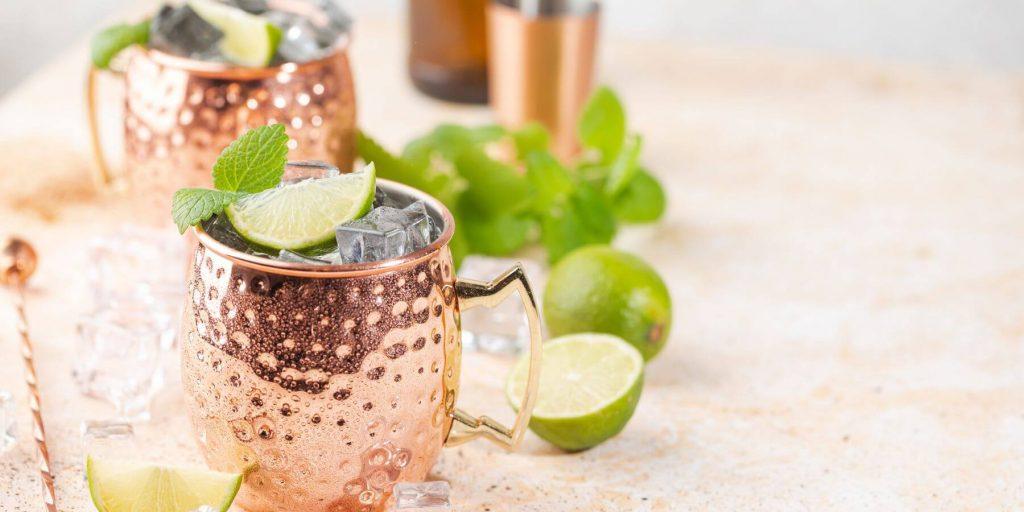 Bring island vibes to the classic Mule for a truly unique drink! For all the Caribbean authenticity, pick an amber aged Trois Rivières Rum with delicious caramel notes. This ginger beer alcoholic drink asks for the extra zing of 2 slices of fresh ginger along with 60ml of rum. Pour it over ice into a highball glass and top it up with spicy ginger beer. A good squeeze of fresh lime brings it all together. A Caribbean Mule is a sweeter sip than the original as the aged rum brings a wonderful golden sweetness.
6. Dark and Stormy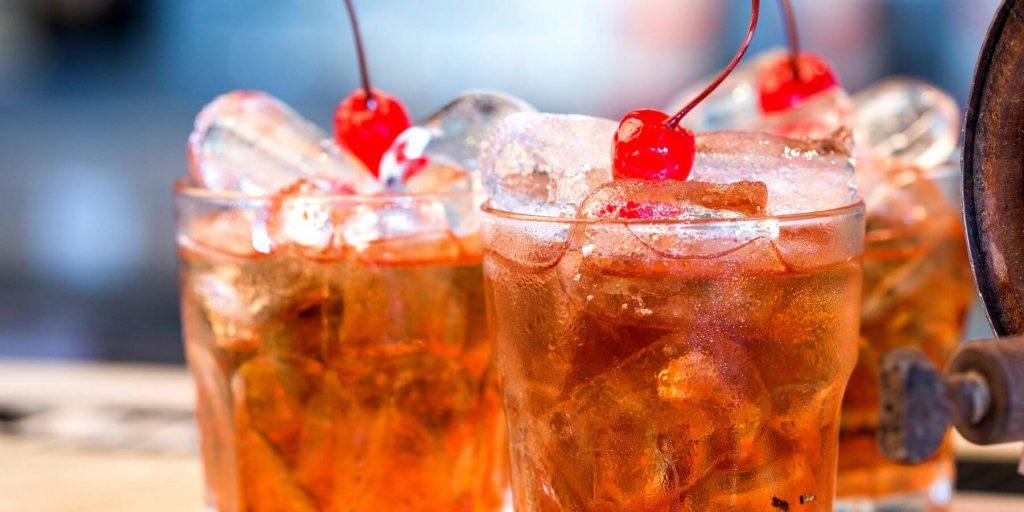 While we're on the subject of rum, the Dark and Stormy is everything! The dark rum base does make it one of the spicier drinks made with ginger beer compared to its close cousin, the Moscow Mule cocktail. To make this bubbly, sweet and refreshing sip, just pour 60ml of dark rum into a highball glass with ice, top it up with about 150ml of ginger beer and serve it with a wedge of lime.
7. Irish Mule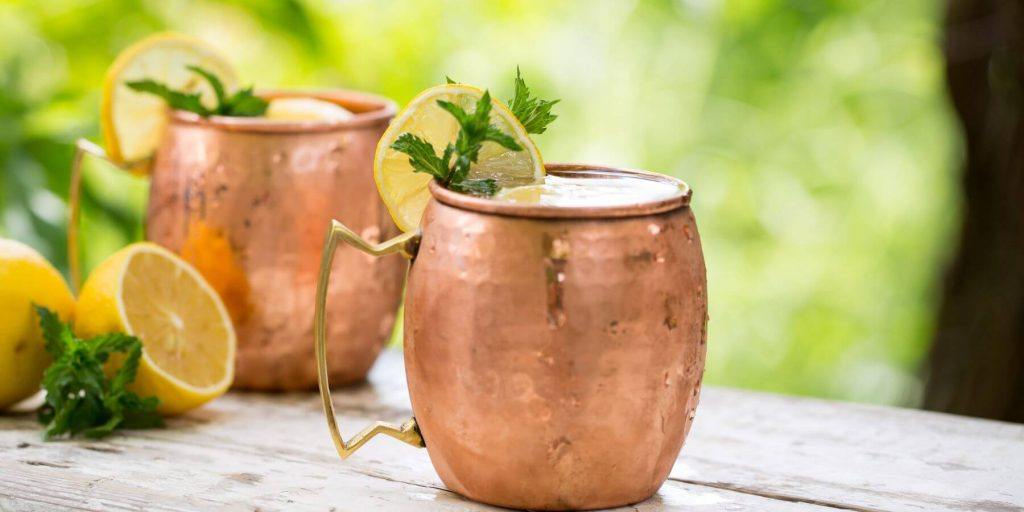 If you're an Irish whiskey fan, then the Irish Mule has your name on it. A Moscow mule is typically light and bubbly but, if you pour it with Irish whiskey instead of vodka, you'll gain all the smooth and fruity undertones with a strong hint of vanilla. Enjoy a Mule with a completely different vibe. We like it!
8. Mexican Mule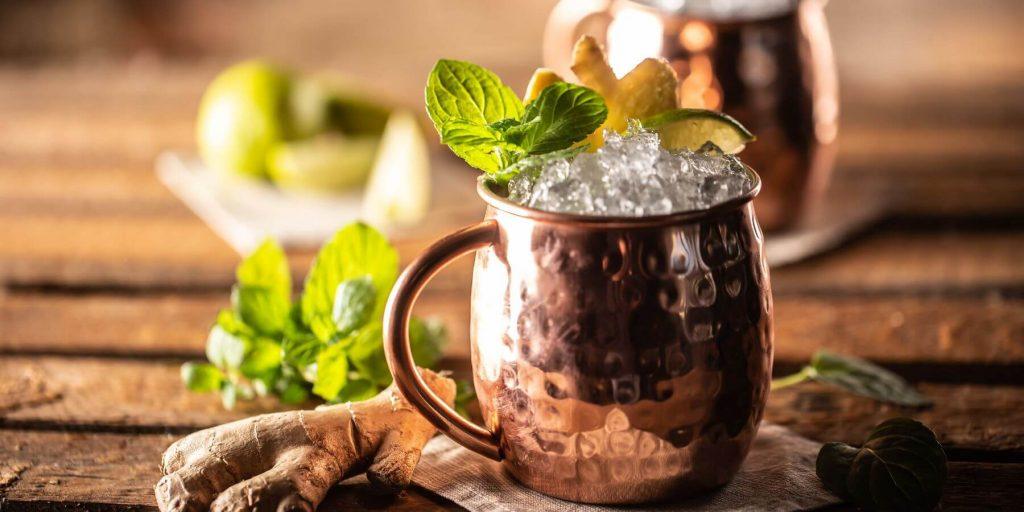 A Mexican Mule is poured with tequila, making a perfectly spicy sip. It's bold and beautiful, just like all things Mexican should be! The tequila blends magically with the spicy, bubbly ginger beer and the bar is raised with fresh zesty lime and mint. Add a few slices of jalapeños if you're after a chilli bite.
9. Ginger Beer Margaritas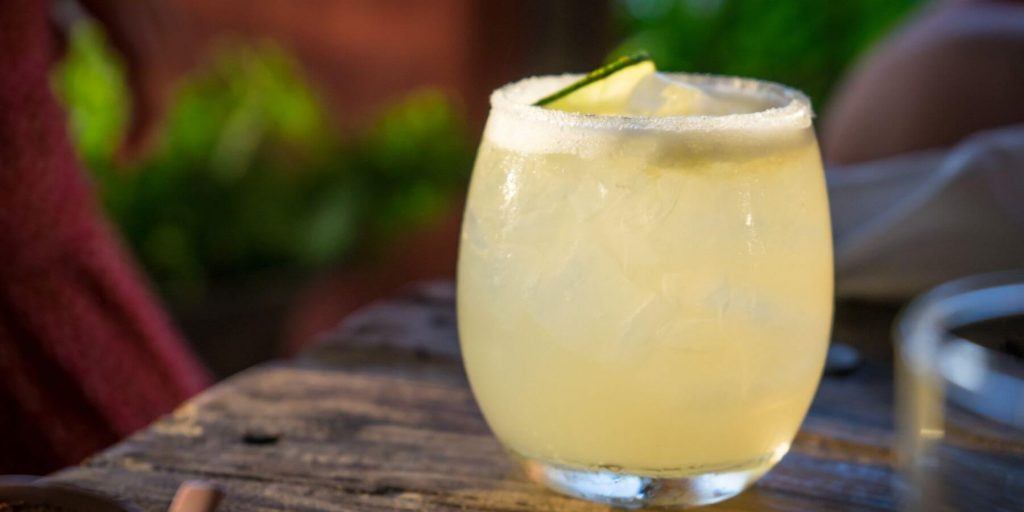 Calling all of the Marg lovers out there! Come and try one of our fave ginger beer cocktails. Tequila, lime and ginger beer are a match made in heaven, don't you think? Pick a top quality tequila for the best sip and freshly squeezed lime for all the tang. The flavours really pop with your ginger beer. And if you love an extra ginger kick, infuse your simple syrup with ginger, instead of using straight agave. To make, pour a regular Marg, but use a highball glass for this longer sip and top it up with 90ml of ginger beer. It's easy peasy.
10. El Diablo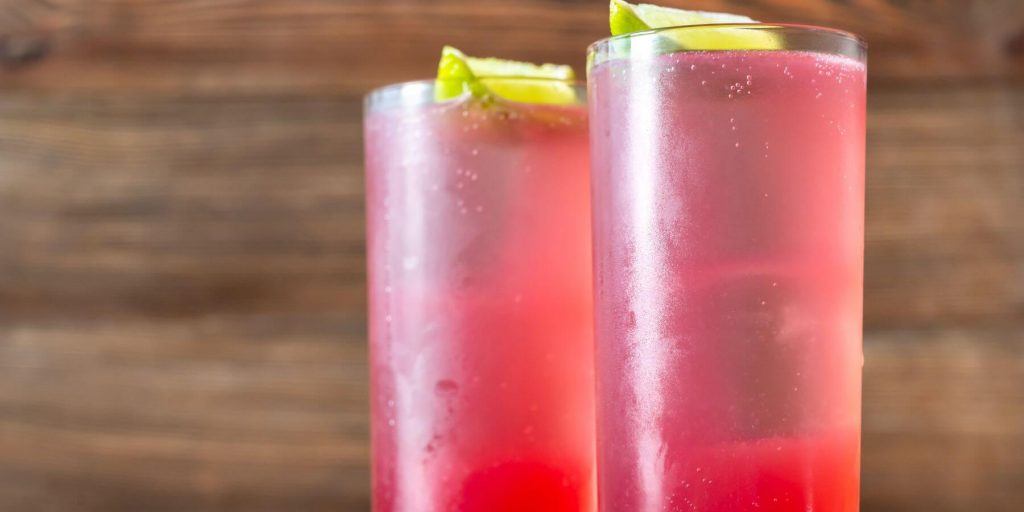 If you love tequila, then this cocktail is just for you! To make one, build it in a highball glass with a little ice. Pour in 45ml of good tequila reposado with 15ml of crème de cassis (blackcurrant liqueur). Top it up with 20ml freshly squeezed lime juice and about 90ml of ginger beer. Step aside Marg; you'll love this cheeky little devil.
11. Foghorn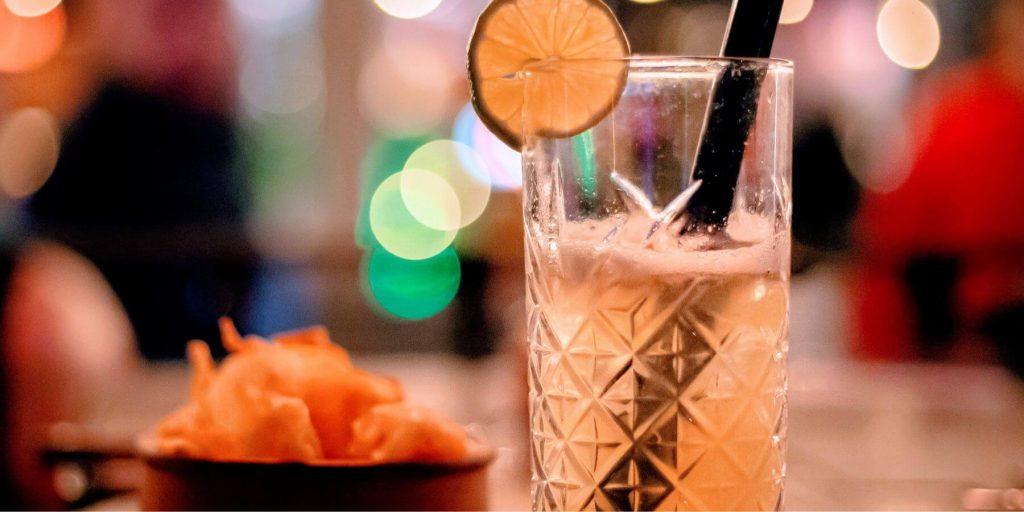 There had to be ginger beer cocktails with gin, right? Last but not least, let's introduce the Foghorn. Made famous at the NYC's Waldorf Astoria and served in an old fashioned glass, it's a super simple pour of 2 shots of London Dry gin with a decent squeeze of lime and topped up with ginger beer. If you like a longer sip, pour it into a highball with a handful of ice. Delicious!
12. Whiskey Highball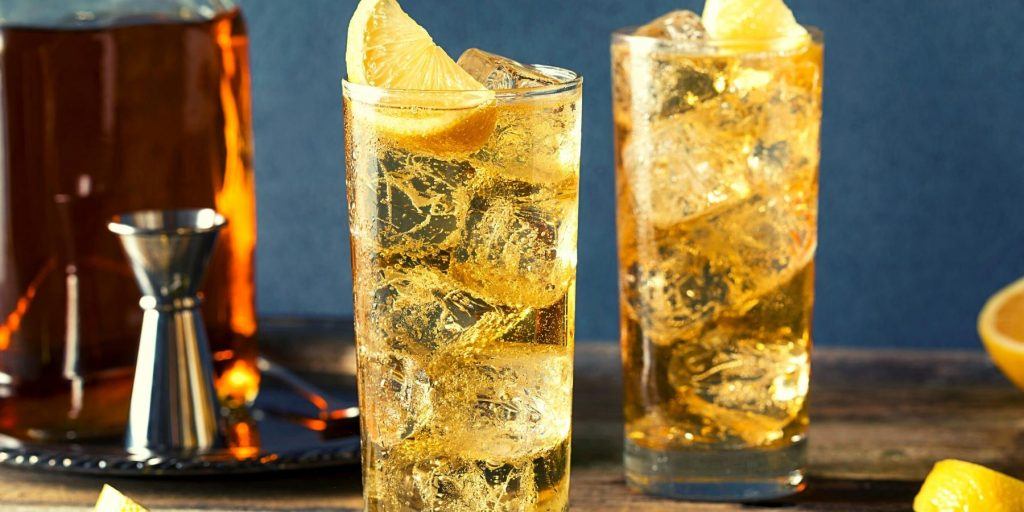 The famous Whiskey Highball makes a fantastic pre-dinner drink and is especially delicious when enjoyed with buttery nibbles. It is also a great drink to serve with a Sunday roast if you have guests who aren't wine lovers, or alongside spicy foods, especially when poured with ginger ale. While the original calls for club soda, the ginger beer variation is just as popular, if not more so.
13. Shirley Temple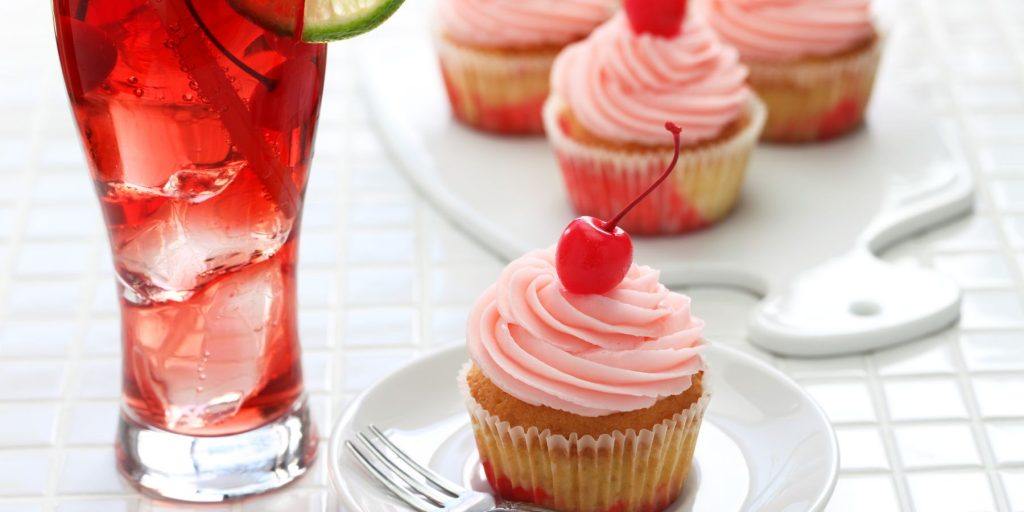 The iconic non-alcoholic Shirley Temple cocktail was originally created for little Shirley Temple herself. She was a well-known child actress in the 1930s and often accompanied her parents and fellow actors to cocktail hour. The barmen decided to include her in a cute way and created a signature kid-friendly drink in her honour. Featuring ginger ale, lemon or lime juice, and a splash of grenadine as ingredients, this sweet, girlish drink is garnished with a maraschino cherry.
More mocktails this way: 9 Easy Mocktails for Simple and Clean Sipping
14. Rum & Ginger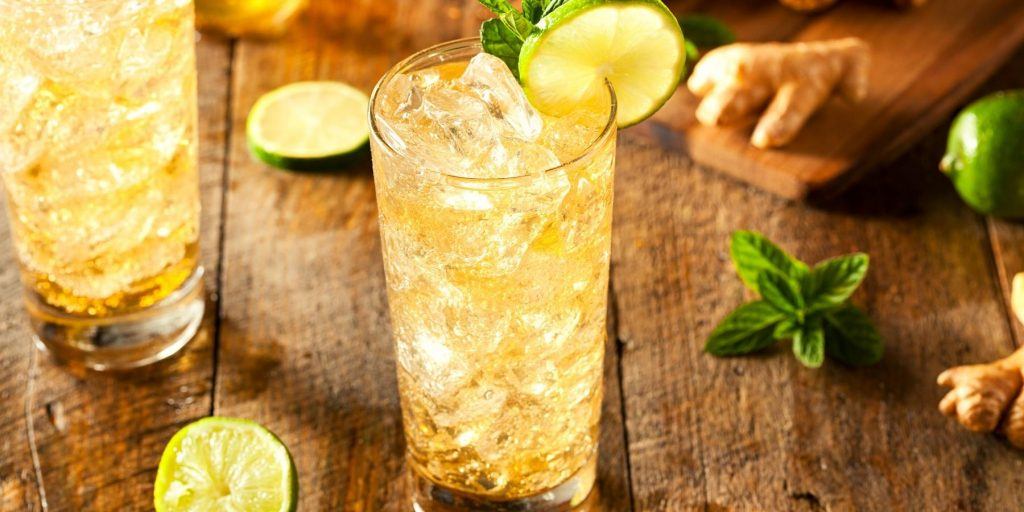 Ginger beer makes a great mixer for rum. A rich, full-bodied rum like Appleton Estate perfectly complements a zesty, aromatic ginger beer, creating a well-balanced and complex flavor profile. Pour 60ml of golden rum and 90ml ginger beer over ice, for a drink that is incredibly smooth and easy to sip.
15. Apple Cider Mule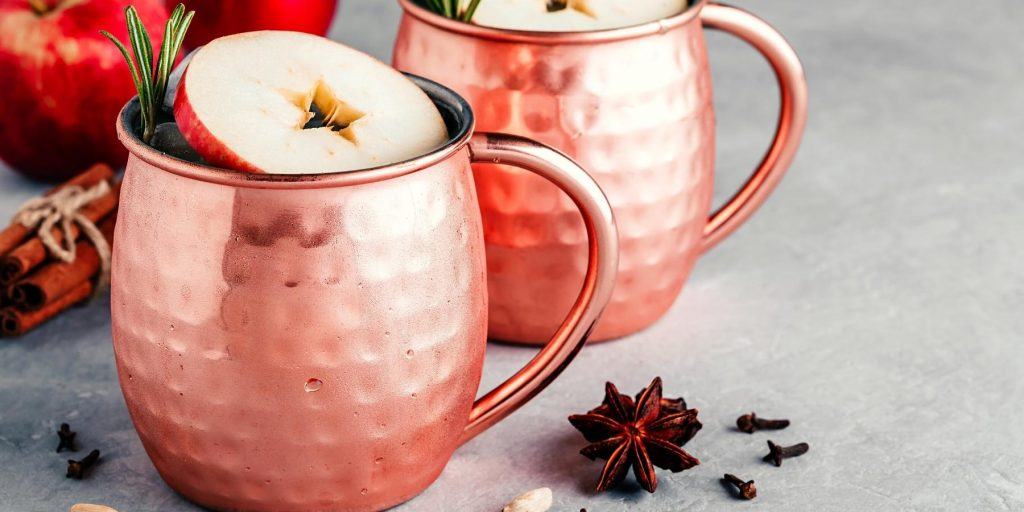 This seasonal spin on the Moscow Mule combines cider and ginger beer. Pour 60ml SKYY vodka, 60ml apple cider, 15ml fresh lime juice, and 90ml ginger beer into a copper mug or glass. Add ice and garnish with a lime wedge and a thyme sprig or apple slice. You can also add a sprinkling of cinnamon for extra festive cheer.
Love a mule? 14 Delicious Mule Cocktails to Make at Home
16. Floradora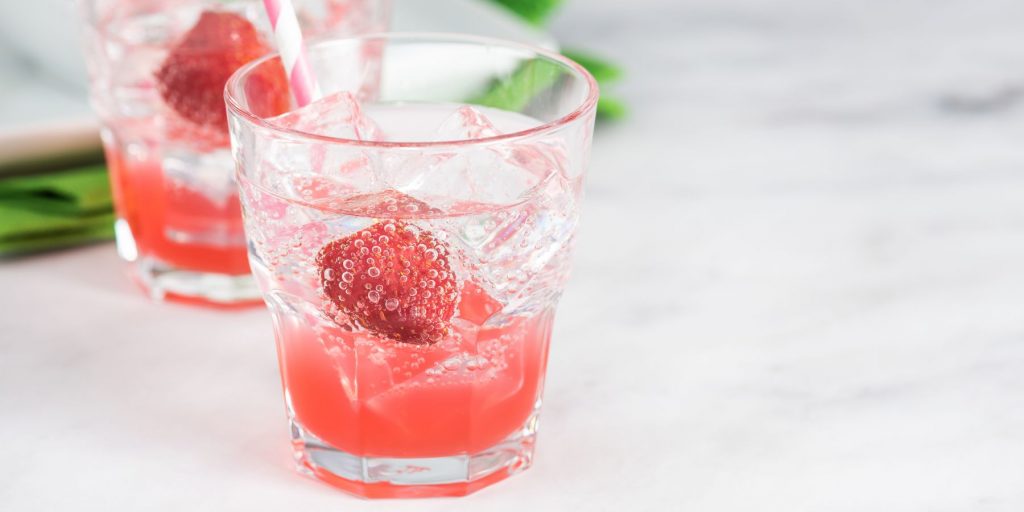 The Floradora cocktail is a timeless classic that combines the bright, fruity flavours of raspberry and lime with the crisp, refreshing fizz of ginger ale. It's a perfect drink for a warm summer evening or whenever you're in the mood for something light, effervescent, and delicious.
Add 60ml Bulldog Gin, 30ml raspberry syrup, and 20ml lime juice to a cocktail shaker with ice and shake vigorously for about 10 seconds. Strain into a chilled Collins glass with fresh ice, and top with ginger beer. Give the drink a gentle stir to combine the ingredients, and garnish with a few fresh raspberries and a lime wedge.
17. Gin-Gin Mule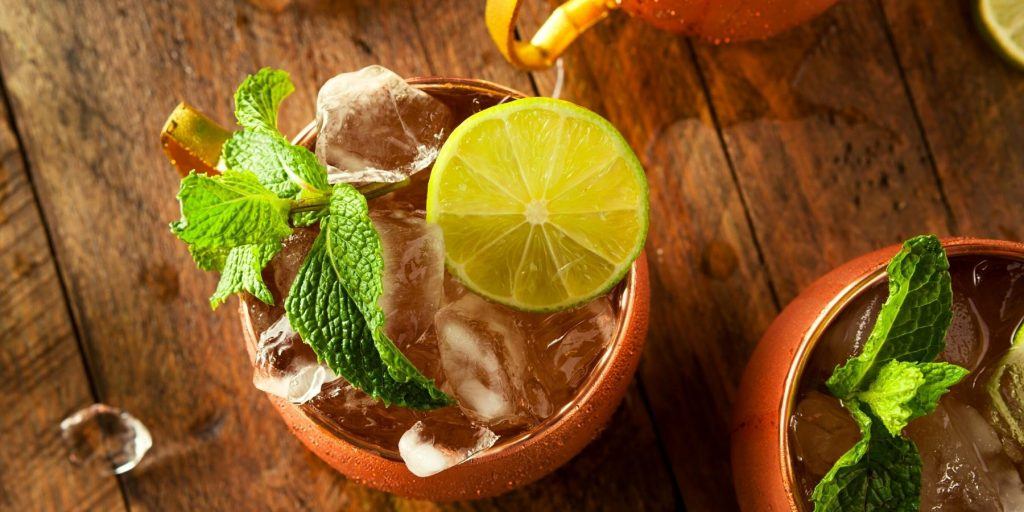 Featuring the herbaceous flavours of gin, alongside fresh lime juice, and spicy ginger beer, this flavourful drink was created by bartender Audrey Saunders in New York and has since become a favourite among cocktail enthusiasts around the globe.
To make a Gin-Gin Mule at home, add 60ml Bulldog Gin, 30ml fresh lime juice, 20ml simple syrup, and 6 – 8 mint leaves to a cocktail shaker with ice. Shake vigorously, strain into a chilled serving glass, and top off with ginger beer. Stir gently, and garnish with a sprig of fresh mint before serving.
18. Horsefeather Cocktail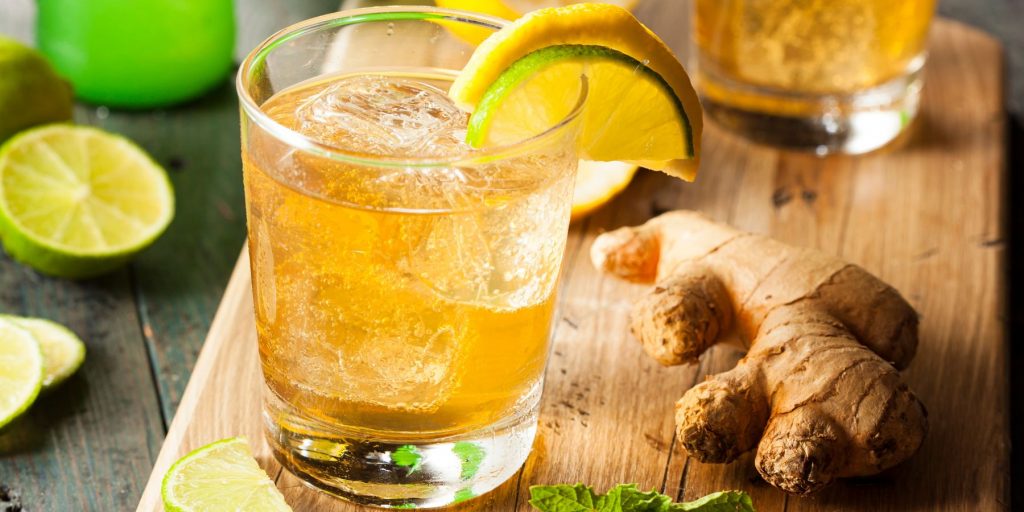 The Horsefeather Cocktail is a simple yet zesty drink that combines the warmth and complexity of bourbon with the spicy bite of ginger beer. It's a perfect choice for anyone who loves a good whiskey cocktail, and it's effortless to make at home. Fill a highball glass with ice. Add 60ml Wild Turkey 101 Bourbon, 15ml lime juice, and a few dashes of bitters to the glass, and stir to combine. Top with ginger beer and stir again gently. Garnish with a lime wedge and enjoy.
FREQUENTLY ASKED QUESTIONS
Ginger beer and ginger ale are non-alcoholic carbonated beverages with ginger flavour, but differ in taste, preparation, and ingredients. Ginger ale is sweetened and less spicy, made by carbonating water with ginger extract or juice. Ginger beer has a stronger ginger taste, is complex and spicy, brewed from fresh ginger root, yeast, sugar, and water. It is fermented and naturally carbonated, with a slightly alcoholic content below 0.5%.