10 Best Crème de Violette Cocktails
October 14, 2023 by Anna-Bet Stemmet
If you're on the lookout for delightful and distinctive liqueur-based drinks, we'd highly recommend crème de violette cocktails. This versatile spirit effortlessly elevates everything from slow sippers to decadent desserts, bringing a splash of colour and sophistication to any table.
What is crème de violette?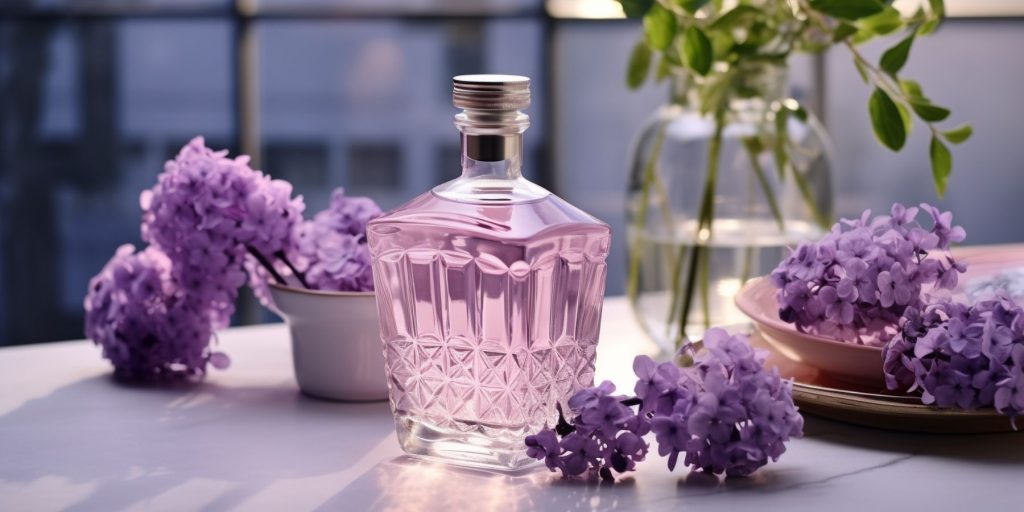 Crème de violette is a liqueur infused with the essence of violet flowers. The delicate blooms are macerated in a neutral spirit like vodka or grain alcohol, then sweetened with a hint of sugar and water. The end result? A sweet, deeply floral flavour paired with a rich purple hue that's ideal for crafting truly memorable clinkers.
The crème de violette story can be traced back to 19th-century France. Once the belle of the ball across Europe and the United States, the lavender-hued liqueur lost a smidge of its initial sparkle in the mid-20th century, becoming a rare find. But then, lo and behold, crème de violette made a triumphant return in recent years, thanks to the resurgence of the craft cocktail scene.
Today, it's no longer a relic of a romantic past—this liqueur is enjoying a serious revival arc, playing a starring role in both classic and contemporary cocktails. Here are a few of our favourites!
1. Aviation Cocktail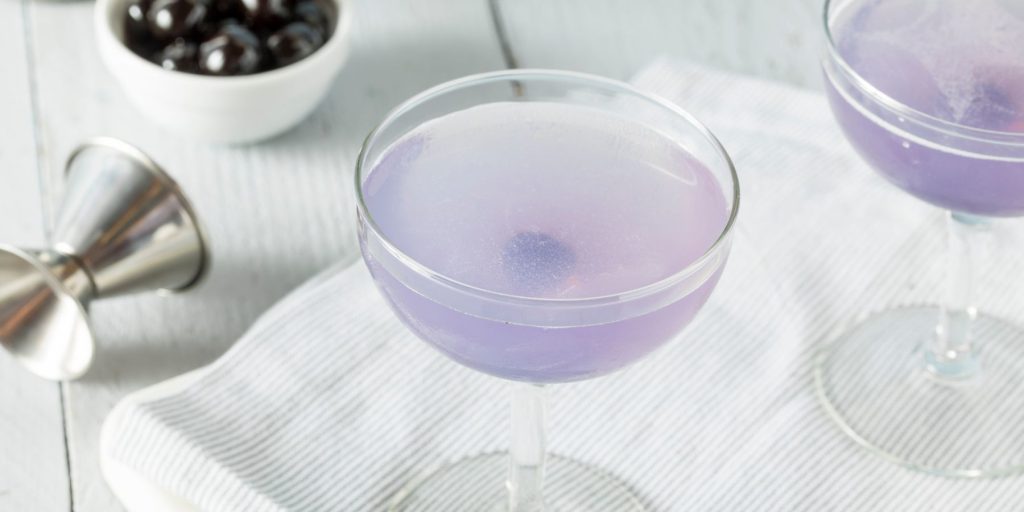 Arguably one of the most famous cocktails with crème de violette, the Aviation is a dreamy drink with plenty of old-glamour allure. At first sip, you are met with a captivating floral bouquet that is quite unlike anything else in the cocktail world. This, in combination with the heady sweet-yet-sour flavour of gin and cherry liqueur, makes for a very striking cocktail indeed.
More flower power: 13 Tasty Elderflower Cocktails You'll Adore
2. Gin & Violet Cocktail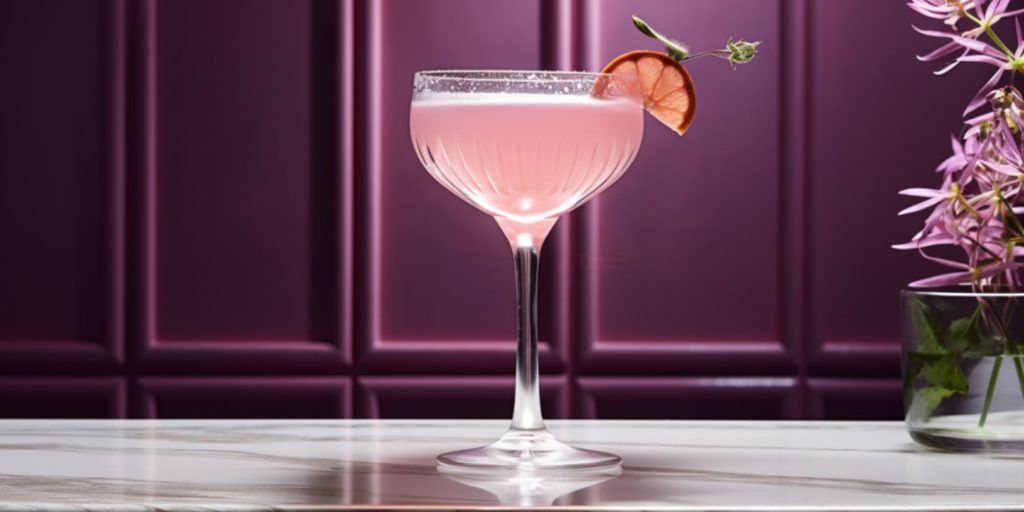 If you're wondering what to mix with gin at your next soiree, this crème de violette gin cocktail should be at the top of your list. Add 45ml Bulldog Gin, 15ml crème de violette, 30ml lemon juice, 20ml sugar syrup, 15ml ginger juice, and 3 dashes of bitters to a cocktail shaker. Shake all ingredients with ice until well chilled. Strain the drink into a chilled, sugar-rimmed glass and serve to enjoy immediately.
Get cosy: Winter Gin Cocktails to Sip by the Fireside
3. Crème de Violette Sour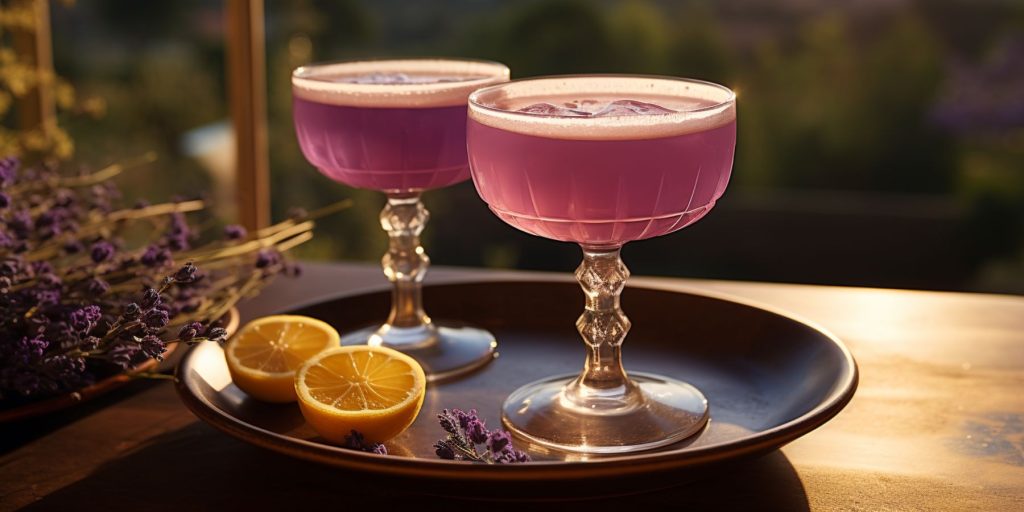 Sour cocktails are very much on trend right now, and the Crème de Violette Sour is a gorgeous example of this classic cocktail genre. As far as crème de violette cocktail recipes go, it's a little trickier than most, but still 100% worth your while.
Add one fresh egg white, 30ml crème de violette, 30ml sugar syrup, 30ml Bulldog Gin, and 30ml lemon juice to a cocktail shaker. Dry shake for 15 seconds, then add ice, and wet shake for a further 15 seconds. Double strain into a serving glass and enjoy!
Read next: 11 Rainbow Cocktails to Celebrate Pride Month
4. Violet Margarita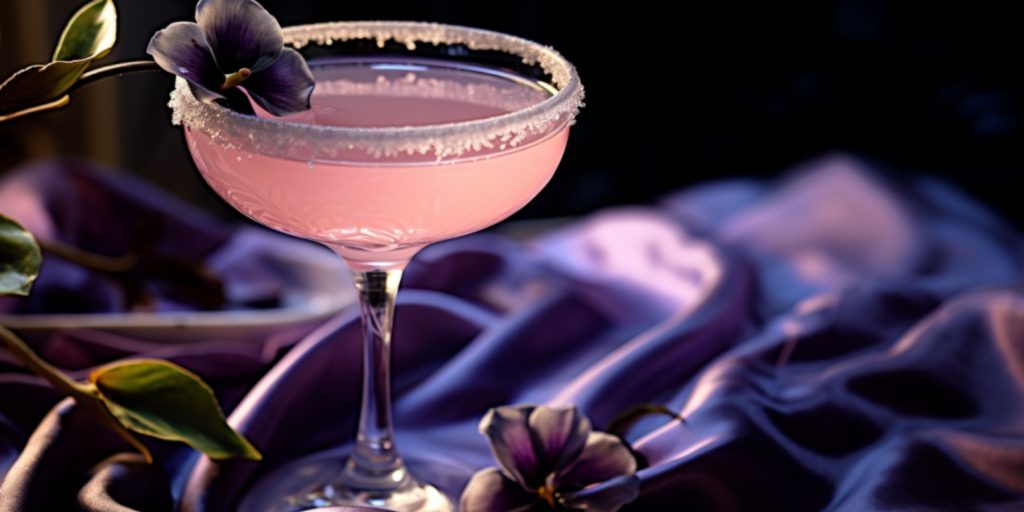 The best Margarita cocktail for folks who love all things floral, the striking Violet Margarita always leaves a lasting impression. Add 60ml Espolòn Tequila Blanco, 30ml crème de violette, 45ml fresh lime juice, and 30ml sugar syrup to a cocktail shaker with ice. Shake until frosty, and strain into a serving glass with a salted rim. Garnish with fresh violets and serve.
5. Violet Lady Cocktail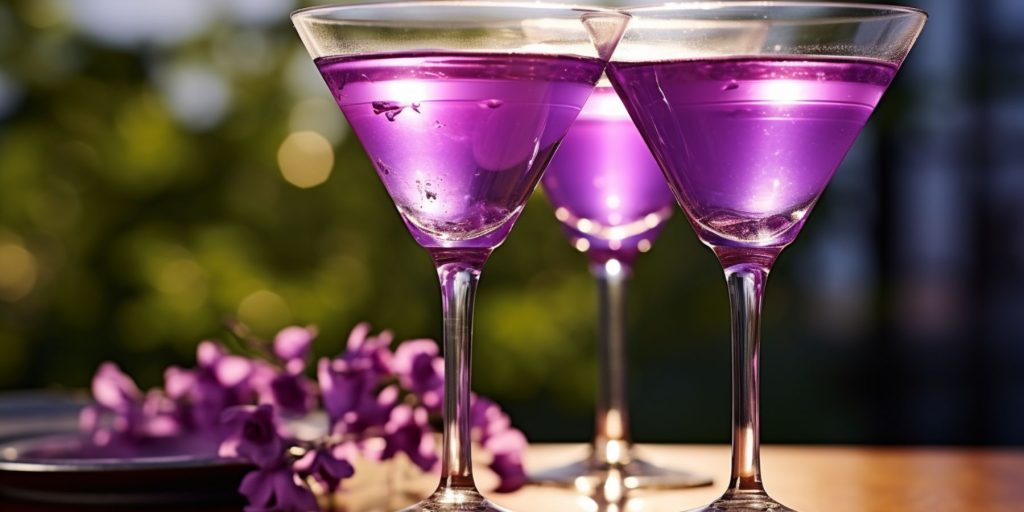 We already adore the Pink Lady and the White Lady, so it's a great pleasure to add yet another femme fatale to the line-up. To make a Violet Lady, add 60ml Bulldog Gin, 30ml lemon juice, 20ml Cinzano Vermouth Bianco, 15ml crème de violette, and 2 dashes of orange bitters to a cocktail shaker with ice. Shake until nicely chilled, fine strain into a coupe glass over fresh ice, and serve.
6. Purple Reign 75
The Purple Reign 75 cocktail is a regal and visually captivating twist on the classic French 75. This elegant drink combines the herbaceous flavours of gin, lemon juice, and champagne with a touch of floral sweetness and a mesmerising purple hue—perfect for any special occasion where you want to make your guests feel like royalty.
Learn more: The Best 28 Aperitif Cocktails for Any Occasion
7. Blackberry Vodka Martini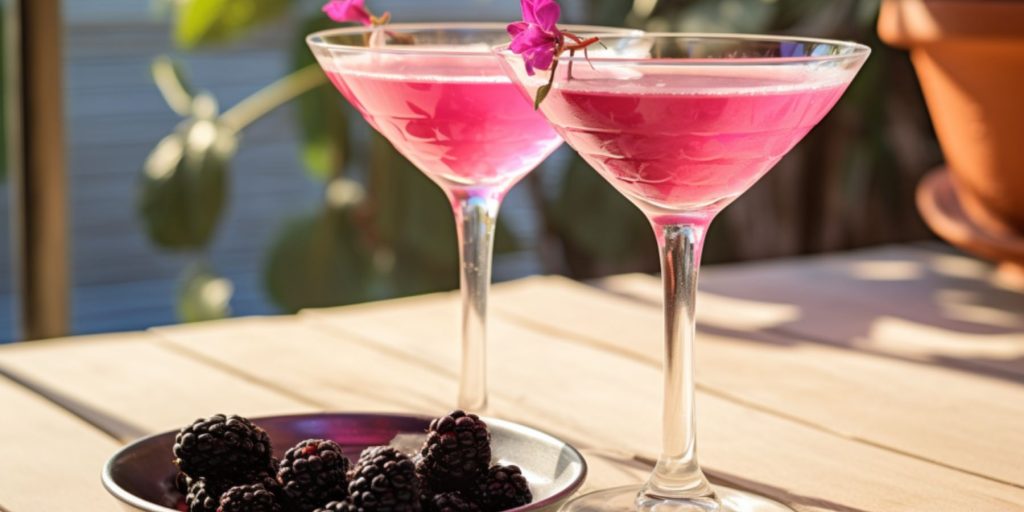 Keen to make a big old splash at your next summertime shindig? Roll out the Blackberry Vodka Martini, honey. Place 6-8 blackberries at the bottom of a cocktail shaker and muddle. Add 60ml SKYY Vodka, 15ml crème de violette, and 15ml fresh lemon juice along with some fresh ice, and shake until nice and cold. Strain into a Martini glass and garnish with a fresh blackberry or a sprig of mint. Cheers!
8. Blue Moon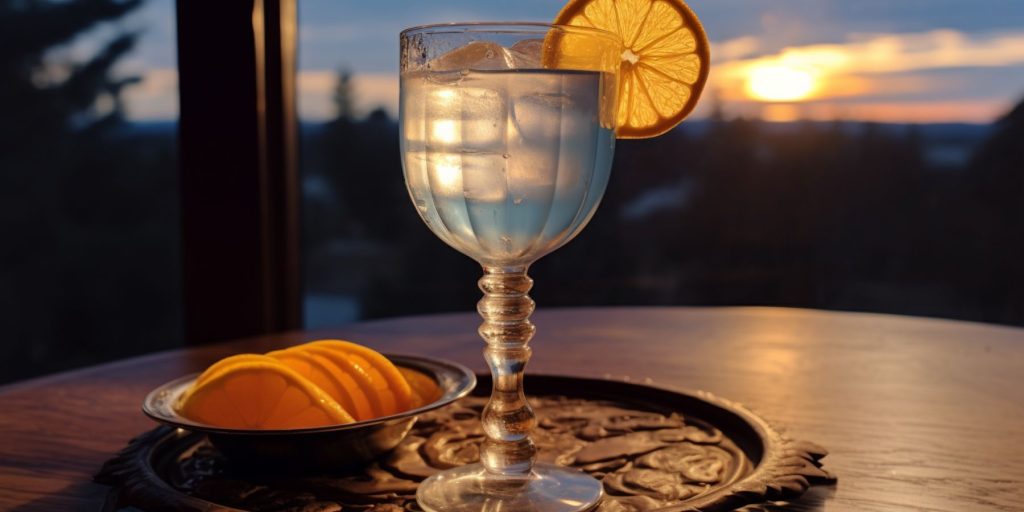 This sky-hued gin cocktail is making waves at trendy brunch tables around the globe, and it's easy to understand why – it's daring and dapper, yet super feminine. To make a Blue Moon, fill a cocktail shaker with ice. Add 60ml Bulldog Gin, 15ml crème de violette, and 15ml lemon juice. Shake and strain into a cocktail glass, garnish with a lemon slice, and sip at leisure.
You might also like: 16 Best Party Cocktails That Are Real Crowd-Pleasers
9. Violette Squeeze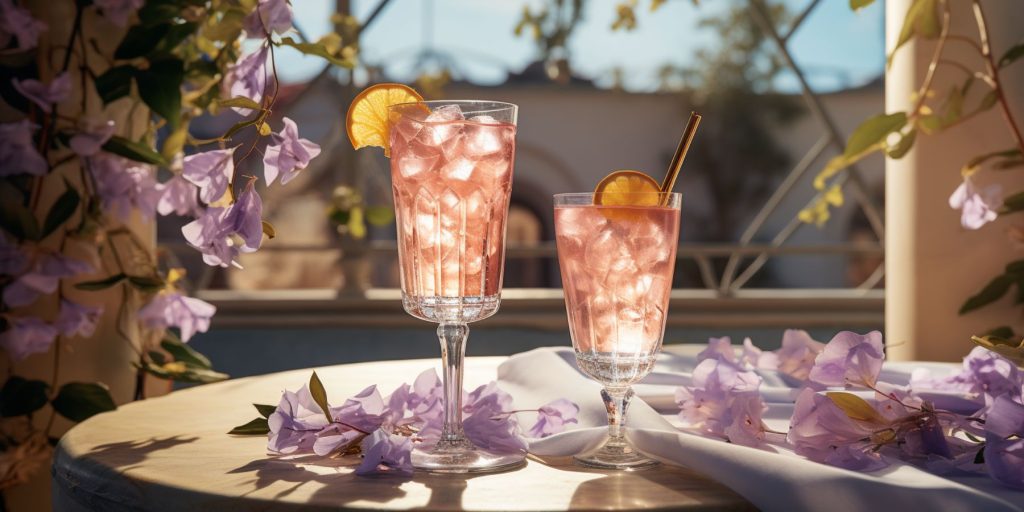 A sparkly, lemony cocktail laced with a delicate violet aroma? Don't mind if we do! Combine 45ml fresh lemon juice, 45ml Bulldog Gin, 90ml crème de violette, and 30ml sugar syrup in a cocktail shaker with ice. Shake well, and strain into a tall serving glass. Top off with 120 – 240ml of soda water, garnish with a fresh lemon slice, and serve.
Fall in love: Our 25 Best Thanksgiving Cocktails for a Festive Feast (2023)
10. Prison Blues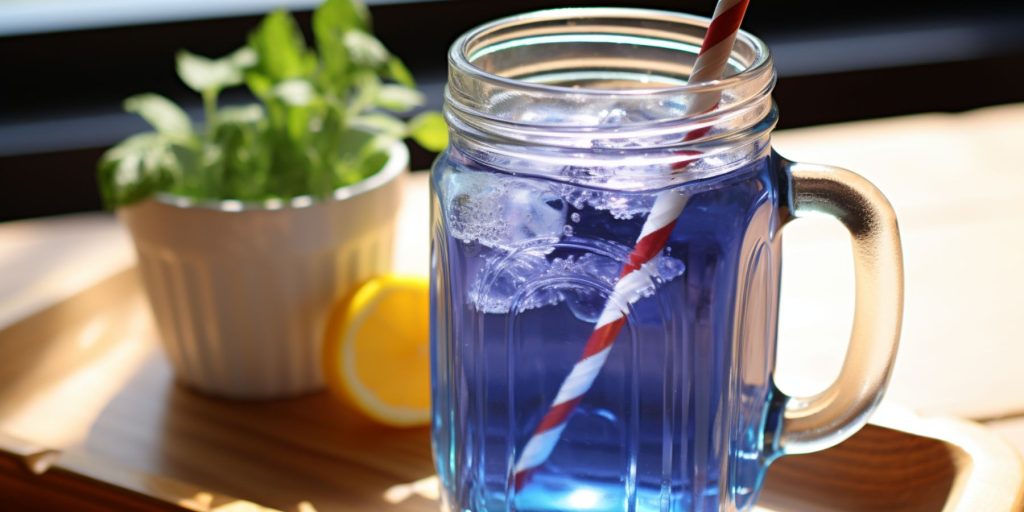 Temptingly tropical, the Prison Blues cocktail combines a very unique line-up of ingredients that somehow all work together like a motley crew of bandits in a heist movie. Fill a cocktail shaker halfway with ice. Add 30ml crème de violette, 30ml coconut rum, and 20ml Espolòn Tequila Reposado, shake well, strain into a chilled serving glass, and enjoy!
There you have it—ten amazing crème de violette cocktails to try at home. We'd love to see your creations, so remember to tag us on Instagram, and sign up for our newsletter to get more tasty inspiration to create dazzling DIY drinks.