The Do's & Don'ts of Hosting The Perfect World Cup Viewing Party
December 16, 2022 by Karl Tessendorf
The FIFA World Cup final is here! France and Argentina are set to battle it out for the ultimate prize, while Croatia and Morocco duke it out for third place. Your footie-loving friends at The Mixer have put together this handy guide on hosting an epic World Cup viewing party. We've covered all the corners to help you throw a winner with drinks, snacks, décor games, and more.
Looking to watch the World Cup? You're in good company.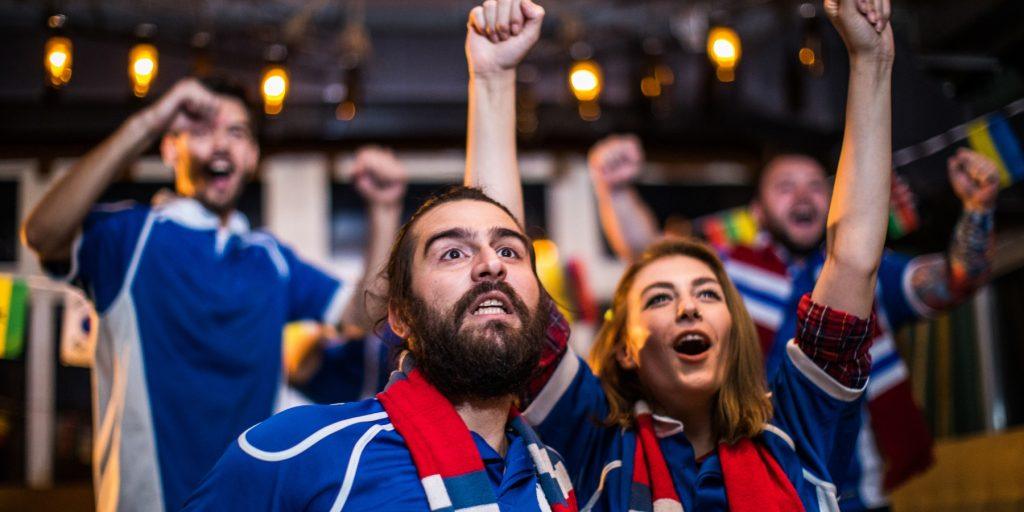 The FIFA World Cup is the biggest sporting event in the world. In 2018, over 3.5 billion people tuned in across the globe to watch rival countries compete. The final between France and Croatia alone had an audience of over 1.1 billion.
When you host your World Cup viewing party, you'll be a part of history because record numbers are expected. FIFA president Gianni Infantino predicted more than 5 billion people would tune in this year. That's more than half the world's population watching a single sporting event. It's a staggering number of people all coming together for the love of football!
What to consider when hosting a World Cup viewing party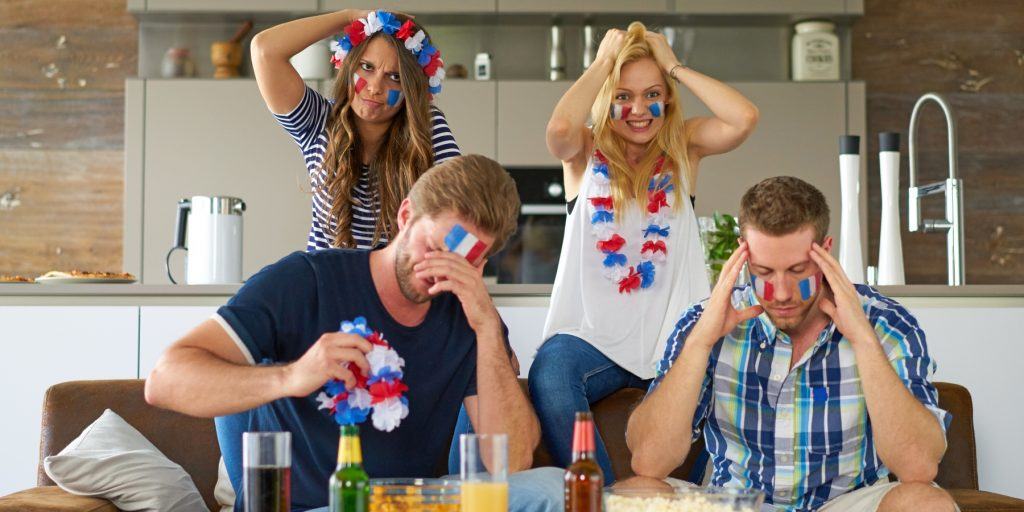 The single biggest factor in hosting a World Cup viewing party comes down to your TV and subscription service. First, check, then double-check, then triple-check that everything is in order. If you have installed any new equipment recently, do a few test runs for safety.
If you are streaming the game, check your WIFI connection speed on the day and ensure it's stable. In case of any hiccups, a good backup plan is to download your streaming service to your phone. If something happens to the WIFI, you use your mobile data to stream the game and mirror it to the TV. If there's a critical error and everything fails, have a backup location like a sports bar or pub nearby.
Lastly, do not try and stream the game illegally. It might work for a while, but there's a good chance it'll be taken down. Don't risk being the most unpopular person at your own party.
Everything you need for a FIFA World Cup viewing party
Okay, we've covered the bases, let's get down to the nitty-gritty. We want your World Cup viewing party to be the best ever, so let's work down the list together and make it happen!
Choose your venue
When picking a venue, two important things to consider are your TV size and available space. If you're the friend or family member in the circle with the best solution, then you're set. If there is a better option, chat with a family member or friend and get them on board for the watch party of the century. Your guests need to be comfortable because the final is over 2 hours. Bring in bean bags or cushions if you need to, and make the space more inviting. If you really want to amp up the viewing experience, rent a projector and a big screen. But make sure you test it a few times before kick-off.
Décor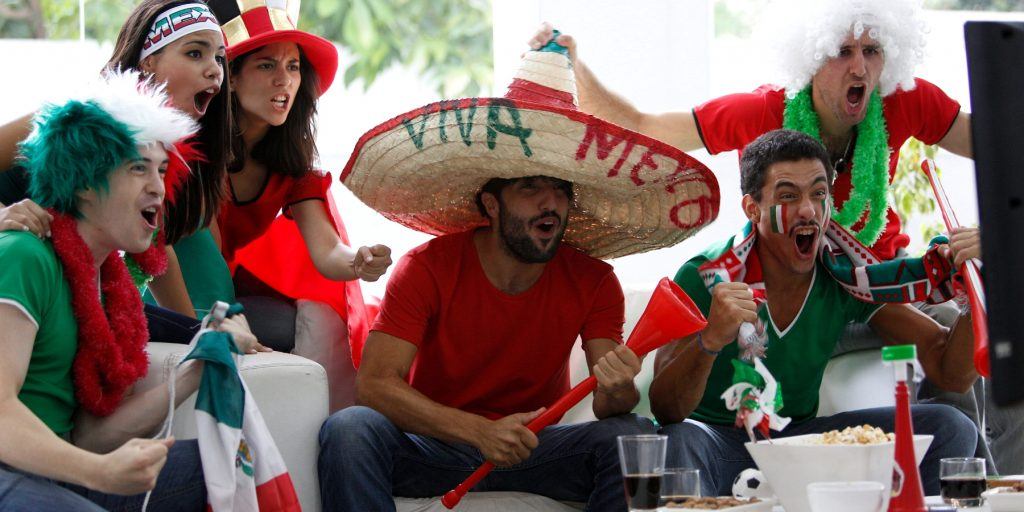 The theme is sorted, so all you need to do is decorate the party. There are two options here. The first is to keep it World Cup in general, meaning all countries with a football aesthetic. Think flags, coasters, disposable plates, or even a soccer ball piñata. Your local party shop should have a range of items or order them online.
The other route is to split the décor between France and Argentina. You could even break the room into a French side and an Argentinean side. There's nothing like a friendly rivalry to spice up the event. Stick to the team colours for décor and fill in the rest with football-themed party décor.
Food & snacks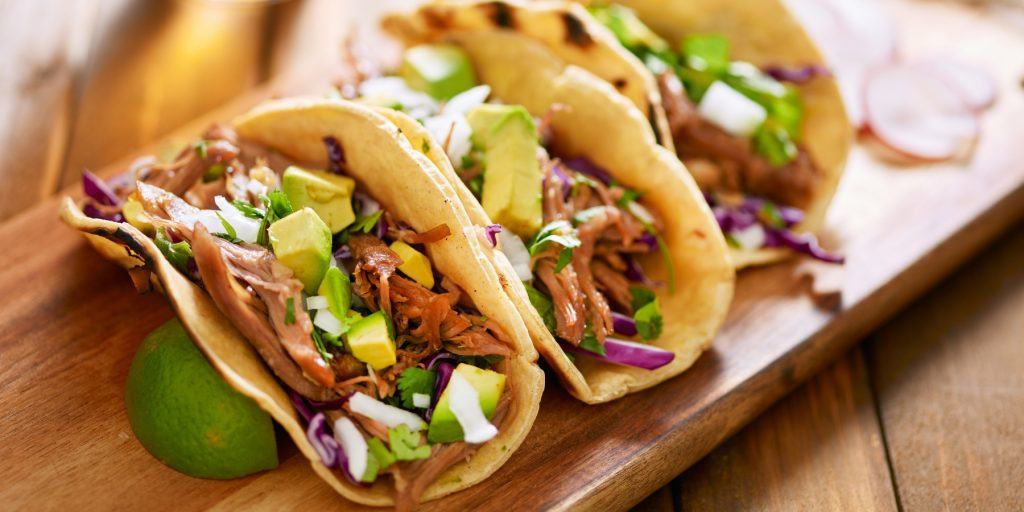 With any party, there's always the temptation to go all out with the food. In the case of World Cup viewing party ideas, it's better to keep things simple. You don't want to be preparing dishes or stuck at the grill while the game is on. Finger food with flair is great because it's simple and easy to clean up.
You can keep it classic with hotdogs, tacos, sliders, hot wings and snacks, or you can theme the food to the competing countries. For France, you can do cheese and charcuterie boards with fresh baguettes. For Argentina, you could slice big hunks of grilled steak and serve it with a vibrant chimichurri sauce. Order pizza from your local takeout place if you'd rather keep the food prep to an absolute minimum.
Drinks & cocktails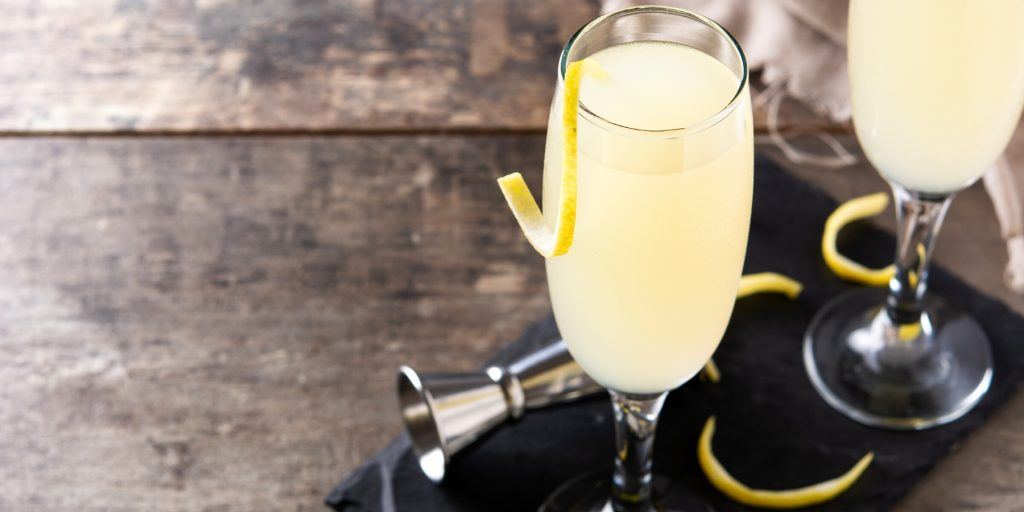 A World Cup final is a thirsty affair, so make sure you've got your drinks all worked out. Set an arrival time for your guests at least 45 minutes before kick-off. This not only gives them time to settle in, but it also gives you time to serve a signature drink. A signature drink is a perfect way to make your party extra special. If you feel like going all out, you could do two signature drinks—a French 75 and an Argentine cocktail.
As for the rest of the drinks, the simplest approach is to pick cocktails that can be mixed in batches ahead of time. That way, your guests can pour themselves cocktails and just add ice. The Negroni, Sea Breeze, and Moscow Mule are all good cocktails for batch-making. Keep your drinks on ice in coolers and ensure they're nearby so you don't miss a crucial moment.
Fun party games to play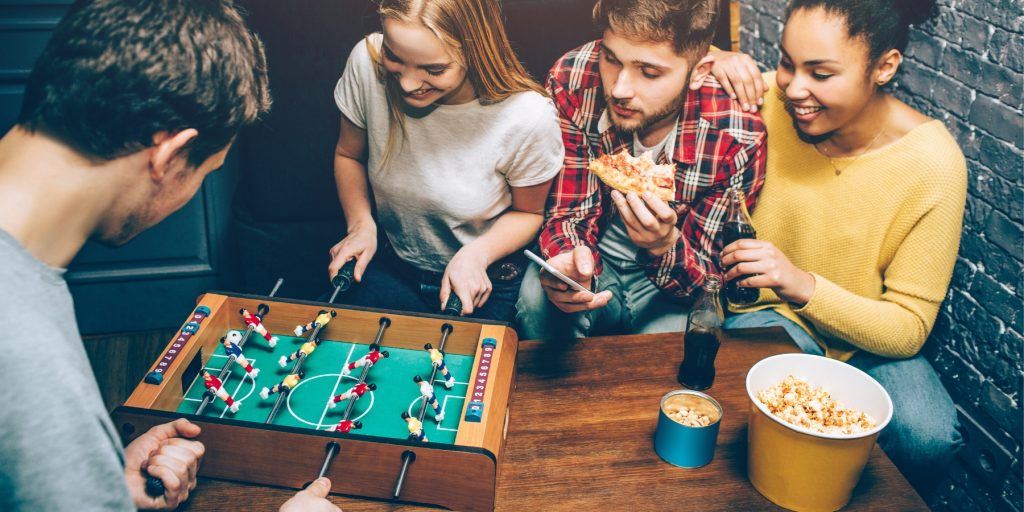 Party games are always fun and with the World Cup final on, you've got your theme. Set up a miniature penalty shootout for your guests. Get a soccer ball piñata for the kids. Set up some cones and create a timed ball dribble challenge. You could even buy a selection of prizes and make predictions like which team will score first. What player will score first. Which side will get a red card first. And what will the final score be. Guests can place predictions and win prizes as the game progresses.
The do's of World Cup viewing party
Have enough space and seating for your guests to sit comfortably.

Have enough snacks and finger food.

Keep your drinks cold and easily accessible.
Make sure your mobile is fully charged, just in case.
Have a backup plan in case the power goes out or the internet crashes.
The don'ts of World Cup viewing party
Don't leave anything to the last minute.

Don't stream the game illegally.
Don't try any new technology or streaming service that you haven't already tested.
Don't overcomplicate the food.
Don't miss the kick-off!
FREQUENTLY ASKED QUESTIONS
The World Cup is the biggest sporting event in the world. In 2018 the tournament viewership was 3.5 billion people. An estimated 5 billion people will tune into the 2022 World Cup.
Nearly every sporting channel around the world will be televising the World Cup. Times will vary from country to country because it is being played in the Middle East. The UK kick-off time is 15:00 GMT.